---
The Cox Pavilion in Las Vegas, Nevada is alive with energy as the fans of Sin City Wrestling stand and cheer, the cameras pass along the fans, recording and airing them for those watching at home on their computers.
Crowd: SCW! SCW! SCW!
The camera passes along fans who hold up signs, supporting their favorite Bombshells and superstars. Justin Decent, announcer for Sin City Wrestling, stands up with the house microphone raised to his lips and he starts to speak;
Justin: Ladies and gentlemen, welcome to Las Vegas, Nevada, and welcome to Climax Control!
The crowd cheers!
Justin: Now without further ado, please welcome the Hostess With the Mostess for "Climax Control" -- Miss Amanda Hugginkiss!
The fans cheer as Amanda struts out to the music which kicks up, SCW's "hostess" clad in snug denim booty shorts, a powder blue belly T, thigh high boots, and platinum blond wig. She greets her fans as they wave dollars about for "tips" while the kick off performance begins...
Amanda: Wednesday's panties on a Friday night
Drive-in movie and I'm gettin' mine
Bounce that '93 Honda Civic
Stacked in the back and he's all up in it

Don't want to meet your Mom, such an epic fail
Order up your bride from the fuckin' mail
And your profile pic? It's not even you
I'm reading 6 foot 3, more like 5'2"

Down, down, down
Duh, duh, I'm D T F
Down, down
Duh, duh, I'm D T F
Down, down
Duh duh, I'm D T F
Down, down
Duh duh, I'm down

Oh, whoa, oh
Oh, whoa, oh
Oh, whoa, oh
Everybody get some
Cherry candy, yum, yum
Oh, whoa, oh
Oh, whoa, oh
Oh, whoa, oh
Even on the first date
Goin' straight to third base

Swinging in the tree house, Donkey Kong
Tarzan screaming, "Baby give me some!"
Paper bag bitch busted in the face
But got that bomb dick, not a total waste

Don't want to meet your Mom, such an epic fail
Order up your brow from the fuckin' mail
And your profile pic? It's not even you
I'm reading 6 foot 3, more like 5'2"

Down, down, down
Duh, duh, I'm D T F
Down, down
Duh, duh, I'm D T F
Down, down
Duh duh, I'm D T F
Down, down
Duh duh, I'm down

Oh, whoa, oh
Oh, whoa, oh
Oh, whoa, oh
Everybody get some
Cherry candy, yum, yum
Oh, whoa, oh
Oh, whoa, oh
Oh, whoa, oh
Even on the first date
Goin straight to third base

D T F, I'm down
D T F, I'm down
D T F, I'm down
D T F, I'm down
Down, down, down
Duh, duh, I'm D T F
Down, down
Duh, duh, I'm D T F
Down, down
Duh duh, I'm D T F
Down, down
Duh duh, I'm down

Oh, whoa, oh
Oh, whoa, oh
Oh, whoa, oh
Everybody get some
Cherry candy, yum, yum
Oh, whoa, oh
Oh, whoa, oh
Oh, whoa, oh
Even on the first date
Goin straight to third base
Amanda blows kisses and waves to her fans and then turns and sashays offstage, hands on hips, vanishing behind the curtains.
Simone: Hello everyone and welcome to Climax Control! On behalf of my partner, Jason Adams...
Adams: Non-romantic! I am a married man after all.
Simone: ..... WELCOME to the Reign of King Vinnie! Indeed tonight the reign of Queen Alicia passes on to the King, and we have three VERY unique matches thanks in part to Vinnie's... unique brand of thinking.
Adams: That was very diplomatic! Tonight things start off with a champion! Krystal Wolfe's first match as the new Roulette Champ is against Bella Madison in a non-title match! And while Bella has to keep an eye out for Mercedes Vargas, I think Krystal might need to watch out for Maki!
Simone: Former World and Roulette Champion Seleana Zdunich begins her climb back to the top and to do so, she has to first make it past Azurine Vebbins inside the six-sided ring!
Adams: A LOT of people are thinking Christian has a few screws loose, booking this next one! And I know a LOT about having a few screws loose!
Simone: You DON'T say?
Adams: I DID say! Because of all people, THE TROLL, is challenging Alex Jones for the Roulette Championship!
Simone: Point made, because that man does NOT warrant a championship opportunity! Up next, the first of King Vinnie's Royal Decree matches; a six Bombshell Battle Royal with ten THOUSAND dollars as a cash prize! Mercedes Vargas! Jessie Salco! Andrea Hernandez! Samantha Marlowe! Roxi Johnson! And Violet Amelia Holt! Plus we've heard musings that King Vinnie just might have an additional prize for the winner.
Adams: It's a good thing this show is on a Sunday because Lincoln Daniels is going to have to pray to God, what did he do to piss off the bosses, booking him in a match against Fenris! Of course, Fenris HAS had his mind on other things and if Lincoln takes advantage, it could be the biggest upset of 2021!
Simone: I have a feeling the NEW Mixed Tag Team Champion Austin James Mercer will never forgive King Vinnie after tonight because he has to suffer the indignation of facing "Bulldog" Bill Barnhart in a Royal Jester match! These two Brahma bulls have to TEAR each others' costumes off to win this match!
Adams: I hope the censors are at the ready! Then Johanna Krieger is back in SCW's ring, and she's up against one of the Best of the Best in Keira Fisher-Johnson! The sky's the limit for whoever walks away from this one!
Simone: And in the Main Event! Much like last week, the World Championship is on the line!
Adams: You DON'T say?
Simone: I DID say! This week, King Vinnie has declared HE is the Number One challenger and has given himself a title shot at the new World Champion, Mark Cross! But this is no ordinary defense on King Vinnie's part; this is a Knights of the Six-Sided Ring match!
Adams: What the bloody hell is a...?
Simone: I have no idea! I guess we just have to wait and see. All this and MORE on Climax Control!
---
The scene opens backstage at Climax Control ahead of tonight's opening non-title match between the Bombshell Roulette Champion Krystal Wolfe and Bella Madison, we see Krystal walking down the hallways with her title over her shoulder with a grin on her face.
Simone: Krystal may be in non-title action tonight against Bella Madison, but she had better watch herself.
Adams: Indeed, that title makes you a target!
As Krystal walks down the hallway, she is stopped by Pussy Willow.
Pussy: Krystal, tonight you face your first match as a champion as you take on Bella Madison, any last minute thoughts?
Krystal: Not much that I didn't already express in my promo for that match but whilst Bella is a tough competitor, m not losing my first match as Bombshell Roulette Champion!
Pussy: And if she does beat you?
Krystal: That would obviously come down to the bosses since it is them that ultimately decide who challenges me or competes in contender matches but whether it's Bella, Maki, Candy or Char Kwan, I welcome my first challenger!
Krystal walks off as the scene fades.
---
In the ring, Drew Patton is checking on the ring ropes as the announcer Justin Decent approaches the ring steps.
Justin Decent moves to the ring and climbing the ring stairs, he slides between the ropes and stands in the middle of the ring.
Adams: Justin's in the ring and we are about to get the introductions now.
Justin: The following contest is scheduled for one fall...Introducing first...
The guitar intro to "When Destinies Align" by Lovebites hits the speakers and Krystal makes her way onto the entrance ramp wearing a black t-shirt with the words "Critical Hit" companied with a D20 that has landed on a Natural Twenty over her ring gear.
Justin: From Adelaide, Australia, she is "Down Under Thunder" Krystal Wolfe!
Krystal makes her way down the ramp whilst occasionally slapping hands with the fans before she rolls into the ring and poses for the fans, as her music fades she removes her shirt and hands it to a ring attendant as she waits for her opponent.
Justin: And her opponent from ...she is Bella Madison
Adams: What a match up for the first match of the night Belinda.
Simone: Could you imagine if it was for the Bombshell Roulette title?
Arena goes dark as the ominous tones of New Years Day's "Shut up" begins to blare. The entrance lights up as does the video screen that shows, climbing up a set of stairs we see with each step taken a different footwear. Saddle shoes followed by heels followed by Chuck Taylors followed by a pair of wrestling shoes with kickpads. The roar comes over the sound system as we see Bella standing on top of the entrance. She stands wearing her wrestling gear along with a ring jacket with the hood up and starts making her way to the ring. Towards the end of the chorus she hops up on the ring side and climbs to the second rope, drops the hood of the jacket with a smirk and a wink as the song fades out.
Simone: Bella is really confident tonight
Adams: There is the bell and this match is underway.
DING DING DING!
Drew Patton motions for both women to move to the middle of the ring where Bella sneers down at her opponent Krystal. Wolfe holds out a hand to Madison who only looks at the open hand then with a shake of her head, she grabs at Wolfe. Krystal quickly ducks under the grab and races for the ropes to rebound off them charging in with a shoulder block. The impact with Bella sends Madison to the mat. Bella laughs as she reaches down and pulls Krystal to her feet with one hand. Picking her up, Bella uses a scoop slam that has Wolfe arching in pain. Bella pushes Krystal to the mat and leans down with one hand to hold her in a pin. Krystal kicks out quickly and rolls away as Bella glares at Patton who motions for the one count. She turns to go after Krystal who hits a superkick on the bigger woman. Bella staggers backwards and brings her hand up to her face checking for blood. Seeing none, she charges towards Krystal who had backed up to the ropes. Seeing the big woman coming at her, Krystal drops as she pulls down the top rope which sends Bella to the floor.
Adams: Bella going to the floor in a flying leap
Malachi joins his wife and checks on her once more as she recovers. Drew has started his count but is joined by Krystal at the ropes. Drew stops to motion her back as Bella rolls under the bottom rope and charges towards Krystal taking her off her feet with a shoulder block. With Krystal on the mat, Bella mounts her and begins to hammer her with rights and lefts on the head and body. Krystal covers up to protect herself before pushing Bella to the side. Madison gets to her feet and moves towards Wolfe who has rolled to her hands and knees. Bella helps her to her feet and then irish whips her into the ropes to catch her with an armdrag that has Krystal back on the mat. Krystal grabs at her arm in pain then rolls towards the corner. Climbing slowly, Krystal leans back into the turnbuckle as Bella kips up. Charging into the corner, Bella climbs the ropes in a hurricanrana attempt but Krystal holds the ropes preventing it before catching the body of Bella and slamming it to the mat.
Simone: That is going to leave a mark Jason. The hurricanrana might have ended it but Krystal reversed it in desperation.
Bella pushes herself right out of the ring and moves to Malachi where she is checked by her partner. Krystal moves to leave the ring but Drew warns her back. Wolfe shrugs him off and is about to slide out of the ring when Bella charges towards her and uses a kick to the head of Krystal to have her sag on the middle rope. Catching the head of Krystal, Bella pulls her out of the ring and then to the floor of the ringside area where she begins to stomp on the body of Krystal. Drew leans out of the ring between the ropes and tells Bella to bring the fight back into the ring. Bella ignores him as Patton begins to count the two bombshells out. Bella finally reaches down and pulls Krystal up by the hair and whips her into the ring under the bottom rope. Bella pulls herself on the apron and then through the ropes where she catches the arms of Krystal and locks on a surfboard that has Krystal cry out in pain. Patton moves to check on Wolfe who shakes her head no after Drew asks if she submits. Krystal rolls to the left and right to break the hold and manages to get enough leverage to roll to her knees that affects the hold. Bella tries to force her back over but Krystal is able to break the surfboard and gets to her feet.
Adams: She has to be in such pain Belinda.
Krystal is leaning back in the corner where she is fighting to catch her breath as Bella slaps the canvas in frustration. Getting to her feet, Bella moves towards Krystal who explodes out of the corner with a clothesline that rocks Madison off her feet. Krystal moves towards the downed Madison and then picks her up. Pulling the woman closer, Krystal sets her up for a piledriver that she hits. Bella is close to the ropes as Krystal drops to cover her for the pin. Drew kneels down but sees the foot under the rope and motions for Krystal that she can't make the pin. Krystal gets to her feet and then backs away. Bella gets to a sitting position against the ropes and reaches up as Drew checks on her. She shakes her head no to his request of if she submits. Krystal surprises Bella with a dropkick that sends her to the outside where she is crumpled against the barricade.
Simone: Bella needs to get up and quickly. Drew will be counting her out if she is not...wait a minute...what is this?
Mercedes Vargas' music hits as the Argentinian bombshell breaks through the curtain and walks down to the ring. Krystal is in the corner watching her as Bella slowly sits up. Drew moves towards the advancing Mercedes who is walking towards Bella with a smirk on her face as she can be seen to be talking. Bella shakes her head and rises holding the barricade. Mercedes moves towards her menacingly as Drew steps between them. Mercedes holds up her hands in surrender as Bella points at her and tells her to get out of the ringside area. Drew turns away from the pair and then climbs back into the ring. Bella moves around the ringsteps and then gets on the apron to get back into the ring. As she does, Krystal moves towards her distracting Drew. Mercedes sees her chance and moves to grab the foot of Madison intent on pulling her off the apron. Bella kicks out and catches Mercedes on the side of the head that rocks her to the side. Krystal is about to hit a dropkick but misses as Bella moves to the side. Bella rocks the head of Krystal back with a hard kick that drops Wolfe to the mat. Drew moves to check on her as Mercedes manages to pull Bella off the apron. Bella staggers as her face hits the apron. Mercedes looks at her then into the ring where Krystal has made it to her feet. Sliding under the bottom rope, Mercedes stands in the ring.
Simone:What is Mercedes Vargas doing out here?
Mercedes smiles at Bella who is fighting to make her way back into the ring. Before she can, Mercedes walks up to a surprised Krystal. Looking back at Bella who has slid under the bottom rope, Mercedes slams a forearm against the side of the head of Wolfe sending her staggering to the side and Drew signalling for the bell.
DING DING DING!
Justin: The winner of the match via disqualification...Krystal Wolfe!
Bella attacks Mercedes as both women are trading punches and kicks while rolling to the outside of the ring where Bella and Mercedes are pulled apart by the referees and security as Krystal has exited the ring and headed up the ramp to watch from the curtain.
Adams: Well that was an interesting finish.
Simone: Mercedes Vargas making her presence known and costing Bella the match.
Ringside is still in chaos as Bella and Mercedes are still trying to attack each other.
---
The SCW-Tron comes to life, airing a live shot of the backstage hallway of the Cox Pavilion. The crowd watches a shot of the entrance doors where the stars of Sin City Wrestling arrive from the back parking lot, away from the SCW Universe itself albeit often greeted outside by rousing cheers - or jeers - depending on who you happen to be. Those very doors open and the crowd watching from the arena indeed does erupt into cheers as into the building steps "the White Wolf" Fenris and his brother Aron, but this time they are accompanied by a third member of their small family - Fenris's beloved canine, Kyssa.
Aron pulls his brother's luggage behind him, as Fenris escorts the white Siberian husky on her leash as her ice blue eyes roam everywhere, a lopsided doggy grin showcasing as much evidence by her rapidly wagging tail that she was happy to be here, and alongside her master and his brother. As the brothers and Kyssa walk down the hall and toward the familiar destination of the locker room area, Aron can not help but speculate.
Aron: Are you sure it's going to be safe for her to be here?
Fenris frowns, looking over his shoulder to give Aron a sidelong glance.
Fenris: Come on! It's not like I'm like some of these others who bring their pets everywhere, every week! Or one of those lunatics who try to smuggle their animals where they're told they can't be! Plans changed and I HAD to bring her, case closed!
Aron: That ... isn't exactly what I meant.
Fenris: Then what? It's sure as shit safer than leaving her cooped up alone in the condo.
Aron laughs.
Aron: K, I was talking about Candy. You know how desperate she is to meet Kyssa. Has been for over a year!
Fenris practically rolls his eyes as the trio turn the corner of the hall.
Fenris: Yes well, why do you think I thought it was safe to bring her THIS week? She's not booked so...
***SQUEELS!!!!!***
Fenris closes his eyes....
Fenris: Mother fu-
From down the hall, the high pitched excited squeal that is instantly recognized as the bubbly Candy is heard. Footsteps are heard getting more and more rapid until she pops into the scene, pushing her daughter Ruby in a stroller. Her own two pups, Fluffy the Pomeranian and Hero the Pomsky, right at her heels. She stops roughly 5 feet from them with the biggest grin on her face.
Candy: HI!!! Is this Kyssa? She is sooooooo beautiful!!! Can... can I???
She points to Kyssa with the look of a kid on Christmas morning as she motions that she wants to pet Kyssa. Hero and Fluffy have taken defensive positions on each side of Ruby.
Candy: PLEEEEEEEEEEASEEEEEE?????
Fenris looks almost distraught as being the perpetually angry and antagonistic sort that he is, he simply does not understand how a grown woman can act so ... so... He closes his eyes and runs a hand down his face, stopping halfway so that his own cold, blue eyes are visible over his hand, glaring at Candy who has excitable eyes only for Kyssa!
Which he can't EXACTLY be upset or annoyed for ... can he?
Fenris: Oh what the fu... what are you doing here!? You're not booked!
Aron then clears his throat, giving her an apologetic look on behalf of his brother.
Aron: What he means is... please do. Just be careful. She's friendly but she earned her name.
Candy lets out an excited squeeze as she drops to her knees in front of Kyssa and let's her sniff her hand before she starts giving her lots of head rubs.
Candy: Just cuz I'm not booked doesn't mean I don't stop by. Violet is being a meanie head and I needed to see why.
She then turns 100% of her attention to big fluffball in front of her.
Candy: You are such a pretty girl! Yes you are! Yes... you... are!!!
Candy is in absolute heaven as she proceeds to scratch under Kyssa's chin. Fluffy and Hero watch on slightly jealous, but refuse to leave Ruby's side. Ever the prima donna, just like her "dad," Kyssa eats up the attention, eyes closed in bliss as Candy's hands expertly find her favorite scratch spots... behind the ears, between the eyes and beneath the chin. And, just as Aron foretold/warned, Kyssa lived up to the Icelandic meaning of her name as she went right in and gave Candy sloppy doggy kisses! Candy giggled as Kyssa gave her all sorts of sloppy doggy kisses.
Candy: She is such a good doggy. You should bring her to the shows more often!!!
Fenris: I don't think so! This is a wrestling show, not a dog show! And while this has just been a blast, we really need to go...
Aron: Wait, K. Hold up.
Fenris: ... What?
Aron: This might be the answer to the issue we were talking about early.
Fenris: A, what the hell are you...?
But just like that, it hit him like a ton of bricks. Fenris frowns and shakes his head.
Fenris: No...
But Aron turns to Candy with a bright smile of his own, the total and complete opposite of his angry older sibling.
Aron: Candy? As you may or may not know... my brother here is scheduled for a match tonight and I have to accompany him to the ring. It's not safe to bring an animal to ringside so maybe we thought...
Fenris: Aron!
Aron: How would you feel about being a dog sitter?
Fenris: ARON!
Candy's eyes light up.
Candy: PUPPY PLAY DATE!!!! YES!!!
She jumps to her feet, excited
Candy: I would love to dog sit this beautiful pupper! We can have storyline, and play games, and have healthy puppy snacks and...
She continues to ramble on. Much to the chagrin of those around her. She snaps out of it when she hears Fluffy bark at her. She turns her attention and sees that Ruby is starting to fuss a little in the stroller.
Candy: Oh, I'm sorry, Miss Ruby probably needs a diaper change. You can bring Kyssa by my locker room whenever you are ready.
She smiles softly as she gives Kyssa one more round of head scratches
Fenris: FU-
He looks down and quickly notices the baby.
Fenris: Shit... SHOOT! FUCK! Oh let's just get this over with! We'll drop her off before my match!
Fenris storms off, leading Kyssa away as Aron hurries to catch up.
---
Justin moves to enter the ring and brings the microphone to his lips as Jacob Summers checks the ropes of the ring.
Justin: The following contest is scheduled for one fall...Introducing first...
As "Radio Gaga" by Queen prominently plays throughout the arena, "Da Adorkable Angel" Azurine Vebbins pirouettes onto the entrance ramp. A solitary spotlight provides an ethereal glow as she begins to descend down the ramp like a hustling, bustling housewife practicing aerobics. She performs various other dance steps while making her way to the eastern ring apron. Along the way, she waves, high-fives and hugs certain chanters she comes into contact with. When a chanter puckers up for a kiss, she points to her halo (neck collar) to indicate she's taken. Upon entering the eastern ring apron, she glides between the bottom and middle ropes before awaiting referee instruction and her next opponent.
Justin: From Los Angeles California, she is Azurine Vebbins! And her opponent...
Adams: This young woman is making a name for herself in Sin City Wrestling.
Simone: That is well and good but she is up against a fellow Californian...
The arena fades to black as the screen lights up and we are treated to an old school movie countdown image. Suddenly the countdown is stopped by claws slashing through the image and a cat's roar sounds through the arena. Janet Jackson's "Black Cat" blasts through the speakers and Seleana Zdunich is led through the entranceway by her wife and tag team partner, Crystal Hilton. The two make their way to the ring, slapping hands along the way as the crowd cheers them on.
Justin: From Los Angeles California, she is Seleana!
Adams: Seleana looks ready to wrestle here tonight.
Jacob Summers motions for both women to move to the center of the ring. Seleana comes closer as does Azurine. Jacob Summers speaks to both then turns away as Azurine and Seleana enthusiastically shake hands.
Simone: It looks like it is going to be one helluva match Jason.
DING DING DING!
The pair back away and begin to circle. Azurine lunges in with a grappling move but Seleana quickly ducks under the grab and races for the ropes to rebound off them charging in with a shoulder block. The impact with Azurine sends Seleana to the mat. Azurine laughs as she reaches down and pulls Seleana to her feet with one hand. Picking her up, Azurine uses a scoop slam that has Seleana arching in pain. Azurine pushes Seleana to the mat and leans down with one hand to hold her in a pin. Seleana kicks out quickly and rolls away as Azurine smiles at Jacob Summers who motions for the one count. She turns to go after Seleana who hits a dropkick on the woman. Azurine staggers backwards and brings her hand up to her face checking for blood. Seeing none, she charges towards Seleana who had backed up to the ropes. Seeing the young woman coming at her, Seleana drops as she pulls down the top rope which sends Azurine to the floor. Azurine lands on the floor and then against the barricade. Arching her back, she fights her way to her feet as Seleana moves to the ropes and holds them open for Vebbins to come back into the ring. Azurine watches cautiously as she climbs on the apron as Seleana bounces on the middle rope in invitation. Vebbins climbs inside and then nods in respect to Seleana. The pair once more circle then lock up in a collar and elbow tie up that neither woman can leverage enough until Azurine turns enough to force Seleana into a headlock that she chains into a hammerlock that brings Seleana up on her toes.
Adams: Seleana is already tall, Azurine making her tiptoe
Seleana fights her way to the ropes and puts one foot through them to break the hold. Azurine lets go and holds her hands up as she backs away from Seleana who steps back into the ring and begins to shake some feeling into the arm that had been hammerlocked. Azurine moves towards Seleana who holds up her hands in a bid for stopping Vebbins which has the woman stop and straighten up. Seleana uses a bit of the distraction to grab the arm of Vebbins and whips her into the corner before rushing in and hitting a monkey flip on Azurine that sends her skidding along the canvas into the middle of the ring. Arching her back, Azurine brings a hand to her lower back in pain as she fights to her hands and knees. Seleana rushes off the ropes and hits a bulldog on the slowly rising Azurine. Vebbins bounces off the canvas and flops to her stomach. She reaches up to her face and curls into a fetal position. Seleana rolls over then quickly crawls towards the downed Vebbins and rolls her up for a three count but Azurine is able to force her shoulder up before Jacob Summers can count the three. Seleana sits back on her heels and slaps at the mat unhappily then gets to her feet.
Simone: Seleana almost had this match won with that bulldog Jason.
Azurine rolls to the ropes and reaches up to the middle rope to pull herself up to her knees. Seleana gets to her feet and moves towards Azurine who pushes herself up to her feet then towards Seleana. Azurine is caught by Seleana but manages to twist through the hold then catches the neck of Seleana and hits a neckbreaker that has Seleana grabbing her head in pain and kicking at the mat. Azurine sits up slowly as she is slower in the ring. Seleana moves to her hands and knees. Vebbins gets to her feet first and then moves towards Seleana who she picks up by her wrist and then pulls her into a headlock against her side then throws the arm of Seleana over her shoulder then hits a snap suplex on Seleana that has her arching in pain on the mat. Azurine rolls over and pins Seleana to the mat but only gets a two. Azurine gets to her feet and pulls Seleana up as well. Vebbins attempts to pull her in again for a belly to belly suplex but Seleana blocks it before turning the hold into a suplex of her own. Both women lay on the mat breathing heavily as Jacob Summers checks on both and begins a count. Seleana is first to her feet with a hand at her back. Azurine also makes her way out of the ring where she leans against the ring apron to try to recover.
Adams: Both of these women are going above and beyond in this match.
Simone: From the looks of it, the first person to make a mistake will be the first to lose.
Seleana reaches over and through the ropes to grab Azurine by the head and pulls her up into the ring. Seleana fights to get Azurine into the ring where she is able to pull her up and into a fishermans suplex that Jacob Summers drops to count but Azurine kicks out at two. Seleana releases the hold as Azurine rolls to the side. Seleana rushes to the corner then climbing the turnbuckles, she straightens up on the top turnbuckle as Azurine slowly gets to her feet. Turning to face the corner where Seleana has climbed to the top, Azurine is surprised by a flying Seleana who drops her with a missile dropkick. Seleana rolls to her hands and knees quickly as Vebbins moves to roll to the ropes. Azurine pulls herself up slowly as Seleana approaches her to grab her by the wrist and whips her into the opposite ropes only to catch her with a kick to the midsection when Vebbins rebounds off the opposite ropes. Seleana bounces off the ropes and then hits the neckbreaker that sends Azurine to the mat. Seleana gets to her feet and watches as Azurine rolls on the mat and tries to get up to her feet where she staggers slowly. Suddenly, Seleana is able to hit her Shot of Z finisher on Vebbins who is sent spinning to the mat near the ropes. Seleana moves to roll up Azurine but when she does, Vebbins manages to put her foot on the bottom rope. Seleana sits back and then pulls Azurine away from the ropes and once more pins her to the mat.
Simone: It looks like Seleana has taken control of the match.
Jacob Summers drops to the mat and then begins to count the pin.
Simone: Will Azurine be able to escape the pin.
Azurine is kicking hard as she fights the pin but Seleana pulls her legs up higher so that her shoulders are forced to the mat.
ONE!
Adams: Azurine is fighting it.
TWO!
Adams: She is so close!
Simone: Close only counts in horseshoes and hand grenades and there is Jacob Summers with the three count.
THREE!
Adams: Seleana has won the match tonight.
Zdunich straightens up then gets to her feet as Azurine lays there on the mat breathing deeply.
DING DING DING!
Justin: The winner of the match, Seleana Zdunich!
Seleana reaches down and helps Azurine to her feet before moving to the corner where she climbs the turnbuckles as Azurine makes her way out of the ring and up the aisle.
Adams: Great show of sportsmanship from Seleana.
Seleana continues to celebrate in the ring as her theme plays.
---
The camera tilts upward, revealing Mercedes Vargas looking straight into the camera. We find the Argentine and SCW Hall of Famer wearing her authentic t-shirt.
Mercedes: We're living in strange and exciting times. Well, for me at least. As you can no doubt see, I'm still your GRIME Nightmare Champion of the World, I already beat three of the four women who has held this title during my reign, I'm just a few weeks away from my third month as champeen and I wouldn't be surprised if I reach 100 days. And, oh, yeah, I guess I really should be careful because I have Bella Madison after me, the girl I punked not once, but twice.
Mercy holds up two fingers to emphasize this.
Mercedes: Hey Bella, I'm glad you got my last message. Hopefully, you're watching this too. You want me? I'm not hard to find, mírame. But you might want to focus on your match with Krystal tonight. I would hate myself if I got pinned by that Aussie idiot.
Mercedes pauses as she sweeps back her hair from her face.
Mercedes: So like I said, strange and exciting times. Maybe I'm anxious to get this night over with even though we're three weeks removed from Into the Void. Could be I'm a little weary from the hell I went through in the Queen for a Day ladder match. A match that Alicia won and I won't take that away from her. She did what she had to and got the win. Except none of that mattered in the end. Alicia dreamt about beating Amber. I bet after Amber put her to sleep last week, Alicia woke up and apologized.
Mercedes goes from amusement to putting her hand on his head in despair. And here she was rooting for Alicia to beat Amber last week, if only to see her drop the title to someone we never saw coming. At this point, Seleana and Keira would give anyone hope of being champion.
Mercedes: So let's talk about tonight, shall we? I find myself in a six-woman battle royal. Some of the names in this match I have a long history of being in the ring with, others I'm just getting to know. I find myself against Andrea Hernandez, the uncrowned World Bombshell Champion who feels so underused in the Bombshells Division that she had to create her own title just so she can feel good about herself. Then again, maybe she's on to something. She has her own championship, but why stop there? The girl definitely should have her own t-shirt in the SCW merchandise store by now. And if she's looking to go into music, I'll be the first in line to get her debut entitled album. It would be called Forget About Dre, because she's slowly but surely becoming an afterthought in the Bombshells Division.
Mercedes holds up a index finger in a wait-a-minute gesture.
Mercedes: Then there's Samantha Marlowe, the woman who seemingly has a "kick-me" sign on her back. Tensions have been brewing between Sam and Andrea and I'm all for it. Jessie Salco has cooled off after her surprising start this year but it has to be embarrassing that the best she could get at Into the Void was being placed on the preshow, ending her six-year main card run. Violet Holt is a perennial failure as she just proved at that same supercard when she didn't walk out with the Bombshell Roulette Championship and now an even worse placeholder holds the title. Why Violet is even in this match is beyond me, but somebody has to be the charity case in this match. And Roxi? At this point, I don't even know anymore. Seemingly, the better half of Team Hero hasn't been having the best of luck in championship matches lately, but you can't fault our cape crusader and vigilante of justice because sooner or later she'll be back in the title hunt - most likely the world title hunt - in the near future. I'm thinking next Climax Control or maybe Summer XXXtreme next month?
She nods in the affirmative, mouthing the words "yeah, sounds about right".
Mercedes: I could say it's an honor being in the ring with such a great collection of talent, but saying that would be a damn lie because, honestly, it's an honor for all of you being in the ring with yours truly. And I'm pretty sure everyone knows who I am so I'm not going to draw this out and go on ad naseum about my accolades because where's the fun in that?
Mercedes offers a indifferent shrug of her shoulders.
Mercedes: It's hard to be humble when you're that good. I'm working on two different brands, rewriting the record books and living my best championship life. As far as tonight, some of these girls are in their first battle royal, some have never won one. This is as good a night as any for my opponents to get some momentum, string along a couple of wins, get themselves noticed for a future title opportunity. Carpe diem. Seize the day!
The arrogant grin never leaves her face as she lowers her voice to a whisper.
Mercedes: I'm just here for the chaos. My stay in the match won't be very long, but it should be fun while it lasts.
Inspired by these words, Mercedes continues.
Mercedes: Some people make matches, some people make money, but Mercedes Vargas makes [i]moments[/i]. I get that Senor Vinnie booked this show as best he could. I mean, who wouldn't turn down the ten grand going to the winner? There's something he should know and every woman in this match should know: There's just some things in life money can't buy. You can't buy greatness, you have to work hard for that. You can't buy respect, you have to earn that. You can't buy time or get it back once it's gone.
Mercedes pauses, then adds.
Mercedes: Most importantly, you can't buy me. No matter how rich you are, my worth is too expensive for you.
---
The scene opens backstage at Climax Control 302 where we see the SCW Roulette Champion Alex Jones standing proudly with his championship over his shoulder, we then pan over to his challenger for tonight The Troll standing beside the Roulette Wheel.
Simone: Unfortunately, folks your eyes do not deceive you, The Troll is challenging Alex Jones for the Roulette Title tonight.
Adams: I need a drink already!
Ms. Rocky Mountains: *sighs* Ready gentlemen?
The Troll: I'm ready to be the best Roulette Champion ever! Better than J2H......
Rocky rolls her eyes before spinning the wheel and The Troll quicky shuts up, after a few moments it stops on a new match type.
Simone: Cyberwarfare? Are they going to compete for the Roulette Title in an online game?
Adams: That would leave Alex at a serious disadvantage against The Troll, which was not a sentence I thought I was going to say this morning!
Rocky receives a message from the bosses and grins.
Ms. Rocky Mountains: This match type was created especially for this match; it is a standard match BUT after each pin-fall the most embarrassing Google Searches from the pinned competitor will be displayed on the Titentron!
Simone: I might need to join you for that drink Jason!
Adams: I'll buy you a drink!
The Troll is flabbergasted as he stands there in shock whilst Alex is laughing his ass off, after a few moments they walk off to prepare for the match.
---
Simone: Welcome back to Climax Control! Earlier tonight, we saw our Bombshell Roulette Champion Krystal Wolfe compete in non-title action in tonight's opener and now, the men's Roulette Championship will be defended! Unfortunately, the challenger is Gabriel Thomas Wank, alias The Troll!
Adams: However, The Troll might live to regret this title match against Alex because it's a Cyberwarfare Match! After each pin, the most embarrassing Google Searches by the receiver of said pin gets revealed on the titentron!
Simone: I just want to wake up and be told that this was a fever dream! Let's take this to Justin!
Justin: The following contest is scheduled for one fall, and it is for the SCW Roulette Championship! Thanks to a spin of the wheel, we know that this will be a Cyberwarfare Match where the most embarrassing Google Searches of both competitors will potentially be revealed!
Denis Leary's "I'm An Asshole" plays and the crowd boos as the rotund and hyperactive "know-it-all" of professional wrestling, the Troll, runs onto the stage as fast as he can (which altogether isn't that fast). He has an annoying, excited look on his face as he pumps his arms, greeted by the boos of the fans.
Justin: Introducing the challenger, from Parts Unknown, weighing 252 pounds - the Troll!
The Troll points into the ring, taking offense at the "lies" about his grandiose weight being made public. He then "jogs" down to the ring, holding his hands out for high-fives but receives none. He struggles up onto the ring apron and climbs through the ropes, catching his shoe on the middle rope and face plants in the ring, much to the laughter of the crowd. The Troll then gets to his feet and pumps his arms again until he is herded back to his corner.
Simone: That man has not won a single match since his debut in SCW, he has been beaten up by most of the roster, he tried to win the King for a Day Match despite not being an official competitor in that match, how in the holy name of God did The Troll qualify for a title match?!
Adams: Not to mention he cost Miles Kasey his title match against Mac Bane last week!
Justin: And his opponent!
"Respect" by devour the day hits and as the lyrics of the intro cut into the guitar Alex steps out wearing a black and red "Wolfslair" t-shirt and his wrestling gear.
Justin: From Dallas, Texas and representing Wolfslair, weighing in at 225ibs, he is the reigning and defending SCW Roulette Champion, Alex Jones!
He makes his way down to the ring with an arrogant sneer on his face, clearly not taking The Troll seriously.
Simone: This is, unfortunately, Alex's third defence of the title! His first defence was against Bill Barnhart in a Boiler Room Brawl Match, then he defended it against Caleb Storms and Miles Kasey in a Triple Threat Submission Match at Into the Void X where he submitted Miles.........
Adams: Err, Belinda, what is The Troll doing?!
We cut to the middle of the ring where we see The Troll running, or trying to run, towards the ropes as Alex nears the ring apron, Jasmine can only watch on in stunned disbelief as The Troll's intentions become clear.
Simone: Is the Troll trying to hit Alex with a Suicide Dive?!
Adams: The man has the slowest running speed I've ever seen in a wrestler! We'll be at Climax Control 1000 by the time the match ends if we wait for The Troll to hit this dive!
Alex is clearly trying not to laugh at the slowest Suicide Dive ever, but he quickly loses patience as he charges into the ring and nearly takes the Troll out of his boots with a clothesline as Jasmine calls for the bell.
DING DING DING!
Simone: Alex isn't exactly the most popular wrestler on the roster but next to The Troll? He's practically Mark Cross!
Adams: Let's just be thankful that he isn't in Austin's match later in the night! Oh god that mental image!
Simone: GET ME BLEACH FOR MY EYES STAT!!!!!!!!
As soon as the bell rings Alex doesn't let up on his attack stomping away at The Troll for a good few minutes before Jasmine orders him to back off and give The Troll some much needed breathing room as the larger wrestler gets to his feet, once The Troll is back to a vertical base however Alex goes right back on the attack kicking The Troll in the stomach and following that up with a Snap DDT! Alex goes for a quick cover.
ONE!
TWO!
And The Troll kicks out just as the titentron comes to life.
Simone: I'm almost scared of what The Troll's first Google Search will be.
Adams: It can't be that bad.
The Troll's Google Search: Lesbian Porn.
The Troll looks up just in time to see his Google Search on the big screen and The Troll starts screeching that he was hacked almost immediately, Alex shakes his had and tries to shut up his annoying opponent with a stomp to the head but somehow, The Troll catches Alex's foot and keeps hold of it on the way up, once The Troll is back on his feet he pulls Alex in and executes a sloppy body slam before following that up with a leg drop and a cover.
ONE!
TWO!
And Alex kicks out! The Troll shifts his attention to the titentron waiting for Alex's Google Search to be revealed.
Alex's Google Search: Restaurants in Las Vegas.
Simone: That's rather tame.
Adams: That's probably from when Alex first joined SCW and moved to the Vegas area to be fair.
The Troll looks on is disbelief and he turns to Jasmine who can only shrug in response, however he has apparently forgotten about his opponent/the reigning champ as Alex spins him around and starts delivering a series of stiff Martial Arts Kicks to his rotund opponent that force The Troll to back up to the ring ropes and before Jasmine can say anything Alex hooks up his larger opponent and nails him with a Snap Suplex!
Simone: I don't want to sound mean but that Snap Suplex was probably the fastest that The Troll has ever moved.
Adams: And here comes the cover from Alex, and The Troll's next Google Search unfortunately.
ONE!
TWO!
And The Troll kicks out just in time, both to avoid losing the match and see his next Google Search.
The Troll's Google Search: My Little Pony Friendship is Magic Underwear.
Adams: Well, ummmm, that.........
Simone: I am not thinking of that, I am purging that thought from my mind, I WILL NOT BE HAUNTED BY THAT MENTAL IMAGE!
Jasmine and Alex share the shame "WTF" facial expression as they stare at the screen in disbelief, The Troll then goes to sneak attack Alex but it's ruined when he sees the titentron and starts screeching that he was hacked, unfortunately for Alex, The Troll happens to be screeching right into his ear causing the reigning Roulette Champion to wince in response before he can take advantage of that and allowing The Troll to execute a sloppy roll up attempt.
ONE!
TWO!
Adams: And Alex kicks out, thankfully.
Simone: At least his Google Search won't be as bad as The Troll's!
Alex's Google Search: Labrador Puppies.
Simone: How is that embarrassing?!
Adams: I get the feeling that they were starved for material when it came to Alex as opposed to The Troll.
The Troll lets himself get distracted long enough by his search result that Alex is able to catch him with a Koji Clutch submission hold! Jasmine gets into position to ask The Troll if he wants to submit and he refuses at first before reconsidering it to avoid further humiliation, but instead manages to get to the ring ropes and forces Alex to break the hold with a rope break before using the ropes to kick away from Alex and grabbing his legs for a Giant Swing.
Simone: I can't believe I'm saying this, but The Troll has Alex on the ropes, and we could be seeing a new champion.
Adams: Please don't scare me like that again.
The Troll executes the Giant Swing on Alex about as perfectly as he can (not saying much but still) and he starts flapping his arms upon seeing Alex dazed and confused from the swing and slow to get to his feet. Seemingly calling for the Flight of the Troll.
Simone: Oh no, oh no, someone get Miles out here right now or The Troll will win his first title in SCW!
Adams: I'm usually all for rookies winning their first titles in SCW but yeah, what Belinda said!
The Troll runs to the ropes but he's just as slow, if not slower due to the long match, than he was when he tried to do a suicide dive giving Alex plenty of time to get back to his feet and catch The Troll with a boot to the gut before hitting a Curb Stomp!
Simone: Oh, thank God.........I mean Alex hit the Troll with the Dragon Breath!
Adams: And that's defence n number three for Alex, stick a fork in The Troll, he's done!
Alex goes for the pin.
ONE!
TWO!
THREE!
DING DING DING!
Justin: Here is your winner and STILL SCW Roulette Champion, Alex Jones!
Simone: Alex wins in what was certainly a unique stipulation.
Adams: But I wonder, will we get that last Google Search?
The Troll's Google Search: *WAY TO HOT FOR TV*
Simone: Oh my.........
Adams: I think I'm going to be sick!
Alex just shakes his head in disgust at The Troll before celebrating his title win.
---
The scene opens backstage following the Roulette Title Match between Alex Jones and The Troll where we see Caleb Storms watching the match on a monitor, he shakes his head as the match concludes.
Caleb: I wasn't submitted during Alex's last title match, yet that winless joke gets the shot instead of me?
Caleb wonders as he starts to walk off.
Caleb: Time to go back to the drawing board.
Caleb walks off as the scene fades.
---
The scene cuts backstage where Andrea Hernandez is standing by with her self-proclaimed SCW Future Legends Championship. One would think that she'd be in an irritated mood considering her professed history of hatred for battle royals and her initial desire to not be in this particular battle royal at all, but that's not the case. Andrea, surprisingly, is calm and confident as she begins to express her thoughts.
Andrea: It's a shame, really. I've got some questions to ask. Where the hell has Sam Marlowe been? Oh right's right. She decided it was her time to run and hide from me because she's always had a propensity for that sort of thing. She can't seem to make up her damn mind on whether or not she actually wants to deal with me. She didn't even bother to turn the camera on and cut a promo which is laughable to be honest. This was her chance to speak up and really show some fire and then she didn't. Mercedes Vargas finally came out of hiding, which is quite sad. When was the last time Mercedes had any sort of fire? 2015? Oh but she can social media a good game, right? It was amusing dealing with her nonsense on Twitter and everything but what would be even MORE amusing is if I threw HER out of the battle royal. The bottom line is that Mercedes's time as the Latina legend in Sin City Wrestling is over because that's MY THRONE now! Oh and of course, I'd be remiss to mention Violet Amelia Holt. I KNOW, I KNOW, I mistook her for Char Kwan but can you blame me? They're both the same. They're both LOSERS! They're both PUNCHING BAGS of this division with no drive or heart whatsoever. The only difference is that Violet actually held a championship for all of two weeks only because she won it from CANDY who far and away is one of the bottom five Roulette Champions in Sin City Wrestling. Like one of the worst Bombshells on the roster is any threat to me...
But the bottom line? I AM going to win this battle royal!
I could give fuck all about the prize money as I said before. I don't care about making up for the past or any of that. The reason why I am going to win this battle royal is because I want it the most. This, for me, is ground zero. This, for me, is MY fucking showcase match. I know it's hard to believe considering this is coming from me, who spoke out so damn much against the battle royal, but then it hit me that I'm so damn reviled around here, that I'm the woman that EVERYONE wants to win the LEAST of all of them so why not embrace it and make some lives miserable for a few moments? You all know, and there isn't a damn one of you that can take this away from me, that when I have those matches where I REALLY have something to prove, I step up and I WIN these matches! That was exactly the case when I defeated Roxi Johnson a few months ago!
Roxi is probably still too torn up inside from losing to Myra a few weeks ago and Jessie? When the hell has she ever been a threat to me? This isn't about money, championships, ego or any of that nonsense. This is about putting five other women in their place and showing this division why I shouldn't be overlooked anymore! This is my match to truly put a stamp on things for me and you're all going to hate me for it, but I really could care less about what any of you think! This is my match to prove why I am the SCW Future LEgends Champion and THE benchmark for what the future of this division is going to be! As far as what this other prize is... I don't care. I'll worry about it when I cross that bridge. But if any of you five think you're going to go in there and humiliate me, then you're going to have another thing coming for you. Yeah, maybe I do have an ego. Yeah, maybe I AM arrogant. But I've EARNED that! I KNOW what I am worth in this company! When you look around and you see who's involved in this match, I am clearly the BEST out of all six of us! Tonight? You're just seeing the inevitable whether you dislike it or whether you loathe it! So, I'll play Vinnie's stupid little game! But... it's not going to end well as far as the rest of the Bombshells division is concerned...
Andrea gives off her familiar arrogant scoff as she walks off the scene with her Future Legends Championship. As always, she receives among the loudest boos from the audience as the scene cuts out.
---
The scene opens backstage at Climax Control where we see Jessie Salco warming up ahead of the upcoming Battle Royal, as per usual she is listening to the latest metal tunes, namely "Echoes of the Soul", the debut album from Brazilian/Danish all female Death Metal Band Crypta.
Simone: Jessie has a chance to make up for her absence from the Into the Void X Pre-Show tonight!
Adams: But her competition in that Battle Royal is as heavy as that album she's listening too!
The album ends with the first single from it ("From the Ashes") and Jessie pauses her workout to get her iPhone out.
Jessie: Favourite Track: From the Ashes, Album of the Year Contender? Definitely! Better than Hellslave's album? Still a grey area!
Jessie mutters to herself as she makes her selection on the Bandcamp app before she is approached by Ms. Rocky Mountains.
Jessie: Here about the Battle Royal?
Ms. Rocky Mountains: Yes, and are you as surprised as everyone else when half the field didn't promote it?
Jessie nods as she leans against the wall.
Jessie: Mercedes and Sam have been in SCW for years by this point, Violet? Her last match was for the Roulette Title so to not hear a peak from them is about as surprising as The Troll getting a title match this week, say what you will about Andrea but at least she's consistent and motivated, same can't be said for either of the three Bombshells I just mentioned.
Ms. Rocky Mountains: And Roxi?
Jessie: Roxi is a certified SCW legend at this point so no, I'm not surprised that she promoted the Battle Royal but there will be one surprise tonight, at least for everyone expecting me to lose the Battle Royal, and that's when I'll walk out with the Ten Grand that I don't really need!
Ms. Rocky Mountains: What about your promise?
Jessie: You mean the Amazon Gift Voucher thing? I was being sarcastic when I said that but now that you've brought it up? Who knows, maybe I will send my opponents those Gift Vouchers when I win!
Jessie walks off as the scene fades.
---
Justin: The following match is a special King for a day Match!! Where six Bombshells will compete in a special Royal Vinnie Battle Royal match, where the winner will receive 10.000 dollars !!! To win the match is to eliminate your opponents by throwing them over the top rope, the last Bombshell remaining in the ring is the winner!!!
"Invincible by Hedley begins to play as a familiar redhead walks out onto the stage of the show where she stops and looks over the crowds who begin to chant her name as Justin brings the microphone to his lips.
Justin: Introducing from Houston Texas, she has been known as SCW's sweetheart, she is Sam Marlowe!
Sam raises her arms as she is introduced. Heading to the ring, she plays to the fans, slapping hands and posing with others. Finally she climbs the stairs to the ring apron and lays herself across the middle rope and blows a kiss to the camera and then rolls inside the ring. Walking towards the corner, she unzips her short jacket and pulls it off. Handing it to ringside staff, she turns and begins stretching out for the match as she watches her opponents.
Suddenly, the arena lights turn off and the crowd is hyped up for what was in store. As the opening of "Hold Me, Thrill Me, Kiss Me, Kill Me" by U2 blares across the PA system, the mood of the crowd changes instantly and the arena is under the subtle glowing of the lights. As the lyrics finally kick in, a figure emerges; the highlight of their attire is being under the illusion. Mercedes Vargas stops short of the entrance ramp, hands on waist, and overlooking the crowd.
Justin: Making her way to the ring, from Buenos Aires, Argentina, weighing in at 125 pounds, MERCEEEEEDEEEES VAAAARGAAAAS!
Cheers, boos and catcalls soon greet her. Oblivious and yet satisfied with their reaction for several seconds, she flips her long hair, then makes her way to the ring. As she goes up the steps and walks to the end of the ring apron, she climbs to the turnbuckle, then turns her head back as the camera shows her determined expression-perhaps a message that her opponent will be in for a tough fight. Mercedes vaults into the ring and walks over to the opposite corner where she relaxes along the corner ropes while waiting for her opponents to arrive.
The lights softly die down as a countdown clock appears on the screen. Once the clock hits zero, "Stand Up (Remix)" strikes up as a young woman with blonde hair steps through the curtains with an older gentleman and another young woman alongside her. The crowd is mixed with their reactions.
Justin: Making her way to the ring being accompanied by her father Dustin Holt and sister Shelby Holt, from Port Charlotte, Florida. Standing five feet two inches tall and weighing 128 pounds. Please welcome Violet Amelia Holt
Violet somberly walks down the ramp while whispering to her little sister. She then slides into the ring and throws up a hand gesture which gets people going crazy. She walks to a corner and waits.
The opening keyboard notes of "The Touch" begin on the PA system. Stan Bush's voice rings out and soon the power chords kick in to begin the song. The cameras pan around the arena, and soon, spotted in amongst the fans, is Roxi Johnson slowly making her way through them, slapping the fans five and getting patted on the shoulders as he moves through the swarm of fans. The fans continuing singing with the song as Roxi continues her journey through them, stopping and singing along with them. She treks onward, seemingly greeting every fan, before she is lifted on top of the fans and they crowd surf her towards the ring, imitating a superhero "flying" motion. She makes it and lands on her feet on the arena floor to which she high fives the closest fan before climbing up on the apron and climbing the turnbuckle and raising her arms in the air to massive cheers. She jumps down from the top turnbuckle and lands in the ring, and begins jumping up and down in an exercising manner as the music cuts out.
Justin: Standing in at 5'6 and weighing in at 120 pounds!! Hailing from Tampa, Florida!! Roxi Johnson!!!
"Waking the Demon" by Bullet for my Valentine hits the venue's soundwaves. Andrea appears on the stage to some strong boos from the crowd. Andrea scoffs at the crowd and doesn't pay them any attention at all otherwise as she is completely focused on the task at hand. She gets up to the ring apron and uses the top rope to slingshot herself into it, ignoring the crowd even further as she leans against the corner, confidently waiting for what comes next.
Justin: Standing in at 5'4 and weighing in at 125 pounds!! Hailing from Phoenix, Arizona!! Andrea Hernandez!!!
The arena cuts to black as the slow guitar intro of "Blood Lightning" by Lutharo is heard over the PA System, right as the song launches into the opening guitar solo the lights start to flash across the arena before a single spotlight shines on Jessie headbanging to the song.
Justin: From Miami, Florida, please welcome Jessie Salco!
Jessie posses at the top of the ramp just as the clean vocals of Krista is heard over the PA before she makes her way down the ramp, Jessie rolls into the ring and poses for the crowd again as the song fades.
DING DING DING!
The bell has rang as all six Bombshells tear into each other, we see Samantha Marlowe duke it out with long time rival Mercedes Vargas while on the other end we see Jessie Salco and Violet Amelia Holt lock arms before Jessie sends her into the ropes for an Irish Whip before attempting a bicycle kick that sends Violet down to the canvas. In the corner we see Andrea Hernandez and Roxi Johnson try to establish some momentum as they hold each other in a collar elbow tie-up.
Simone: All six ladies are gearing up to win that 10k price money that Vinnie guaranteed for the winner.
Adams: King Vinnie!! And I am curious what the secret surprise will be besides the price money.
Mercedes ducks a clothesline from Samantha, grabbing her by the hair as she delivers a vicious hair mare that sends Sam down as Mercedes runs to the ropes and drives a knee into the spine of Sam's back. Causing her to gasp for air as the sudden pain on her back sent all of her oxygen to leave her body. Mercedes pulls her up to her feet as she sets Sam up to be tossed over the top rope, but Sam grabs the top rope as she is being tossed over the top rope by Mercedes. Ducking a forearm before driving her shoulder into the midsection of Mercedes and then steps through the ropes to kick Mercedes into the midsection and follows it up with a spinning Neckbreaker.
Simone: It will be difficult for these two ladies to surprise each other, seeing how often they have fought each other in the past
On a different side of the ring we see Andrea miss a clothesline on Roxi as Roxi ducks after an Irish Whip, she immediately grabs the arm and jumps up to lock her legs across the arms and shoulders of Andrea and uses her weight to make her stagger backwards into the ropes.
Adams: Oh what an ingenious idea from Roxi!! Using her weight and Andrea's momentum against her!!
Roxi grabs the top rope at the moment that Andrea is about to fall over, but Andrea maintains her balance somehow as she drops to her knees in an effort to counter balance the effort from Roxi. Who has gotten on the apron behind Andrea and jumps up for a Slingshot DDT on her opponent at the moment that Andrea has gotten back to her feet.
Simone: Nice move from Roxi, although she could have been surprised by any of the other ladies in the match if she had not been careful.
Against the ropes on a different side of the ring we see Violet and Jessie trade moves as Violet reverses an Irish Whip from Jessie, catching her in her arms and executes a Belly to Belly suplex. Following it up by grabbing Jessies legs and catapult her towards the ropes near them as that sends Jessie over the top rope.
Adams: Wow!! She managed to grab the top rope!! That saved her!!
Jessie seizes up Violet, who gets up and turns around into a spear from Jessie as she jumps through the middle and top rope and catches Violet by the head and implants her
We see Sam against the ropes, suffering from several blows to the head earlier in the match when the camera's were focused upon what was going on between Salco and Holt. Feeling the effects from the blows as we see Mercedes charge in on her. She sidesteps as Mercedes rebounds from the ropes....
Simone: What the???
Justin: The first wrestler to be eliminated by going over the top rope!! Mercedes Vargas!!
We see a replay of the moment where an unsuspected Mercedes Vargas set herself up to rebound after hitting the ropes but falls over the top rope. There we see from a different angle that someone pulled the top rope down.
Adams: That was Bella Madison!!!
Bella stands over the fallen Mercedes and starts to pound away at her until security and officials run down to the ring and separate the two ladies as the crowd let their disapproval be known
Crowd: Let them fight!! Let them fight!! Let them fight!!!
Meanwhile inside the ring we see Violet being draped across the top rope as Jessie has got her body underneath hat of Violet. Trying to push her over the top rope to the outside, but the crafty blonde has managed to wrap her arms and legs across the rope as a snake to secure that she will not go anywhere. Jessie is then joined by Samantha Marlowe as now both bombshells are trying to push Violet over the top rope to the outside but only to cause her to drop on the apron and wrap her arms and legs across the bottom rope as both women are trying to kick her to the outside using their feet to push her out but fail.
Simone: Violet was so close to be eliminated!!
Samantha turns her attention towards Jessie for a few seconds, both women trade blows to the head before Sam sets Jessie up for an Irish Whip, but holds on to her arm and reverses the whip towards Violet, who had gotten back inside the ring and just got herself up on her feet. The impact of the blow causes her to stagger backwards as jessie has avalanched herself into Violet with an Avalanche before being Stinger Splashed into the corner from behind as Sam immediately followed it up. Sandwiching Jessie between the two bombshells as both Violet and Jessie drop down to the canvas as Sam stands tall.
Adams: Great move if you are in a standard match where pinfalls and submissions count, but you got to have them being thrown OVER the top rope!!!
Sam grabs Violet by the arm, drags her towards close to the ropes before pulling her up on her feet. She kicks Violet in the midsection before tossing her over the top rope. Only to have Violet to grab the top rope and that forces her to land on the apron. Sam goes for a clothesline to Violet, who leans forward and drives a shoulder into the midsection just at the moment as Sam attempted to attack Violet. This causes her to stagger backwards as Violet gets back to her feet when suddenly we see Jessie dropkicking Violet off the apron to the outside.
Justin: The next Bombshell eliminated!! Violet Amelia Holt!!!
Violet can be seen sitting against the barricades, looking in shock as she absolutely had not expected this and slaps her hands on the ground furiously. We see Jessie stand at ringside, looking at Violet for a few moments before turning around and sees that Roxi just super kicked Andrea in the middle of the ring, causing Andrea's momentum to be halted by the move. She staggers into the corner as Roxi follows it up by trying to get her feet off the canvas and get her upper body underneath hat of Andrea. We can see Andrea's face have a look of fear not wanting to be tossed out of the ring as she throws her arms around in hope to find the ropes as she ultimately succeeds at the final moment. Catching the top rope while hanging dangerously on the outside of the ring as Roxi feels that she has eliminated Andrea as she focuses her attention to Sam Marlowe. The two Bombshells trade forearms to the head as we see Andrea wave her legs around in an attempt to get them on the ring apron and slide back into the ring. Only to be met by a determined Jessie Salco, who executes a Baseball dropkick to the ribs of Andrea, causing Andrea's arms to let go off the ropes as her upper body falls off the apron.
Simone: There goes Andrea!!
Adams: NO!!! Her legs saved her!!!
In an instant replay we see that Andrea managed to get her legs across the bottom rope prior to the impact of Jessie Salco. Forcing her upper body to now sway in the air as her only lifeline to remain in the match are her legs. Causing Jessie to immediately try to pry her legs loose as Andrea attempts to pull her upper body upwards to counter Jessie.
Adams: Andrea's chances to win 10k is quickly diminishing!!
On the other side we see Sam and Roxi put on a show for the fans as both ladies have just as much fan reactions from the crowd as at one moment we see Roxi hit a dropkick to Sam., who bounces off the ropes at the next moment and delivers a flying forearm to an unsuspected Roxi that sends her staggering into the ropes. Sam senses another elimination as Roxi clearly has lost her balance and is leaning into the ropes. Sam immediately follows it up with a Cross Body Block. Only to be caught by Roxi as she holds her arms after faking to her opponent that she had lost her balance. Executing a Samoan Drop that sends Sam to the outside as she lands on the concrete floor.
Justin: The next Bombshell to be eliminated Samantha Marlowe!!!
Now it is down to the final three, we see Roxi turn around and is levelled by a Jessie Salco dropkick that sends her to the outside but only to the ring apron as she managed to hook her left arm across the top rope. She regains her composure as she sees Jessie run to the opposite side of the ring and charge in on her, only to be grabbed by the hair by Andrea Hernandez who whips Jessie across the ropes on a different side of the ring. Jessie lands on the apron before being levelled by a hip attack from Andrea that sends her crashing into the barricades.
Adams: Final two!!!!
Andrea then turns her attention to Roxi, who has gotten in the ring just a few moments ago. The two women stare each other down before slowly circling each other as neither of the two want to make a big mistake. Andrea taunts Roxi to bring it as the fan favourite ultimately accepts by stepping forward. The two get nose to nose with each other as words are being exchanged between the two before Andrea slaps Roxi across the face, this causes Roxi to snap as she knife edge chops Andrea across the chest several times before whipping her into the ropes. There she sets Andrea up for a Back Body Drop, but Andrea manages to sidestep and yanks Roxi down hard by using her hair. She follows it up with series of elbow drops to the chest of Roxi before grabbing her and setting her up for an Irish Whip as she follows her up to the ropes to clothesline her over it. But Roxi manages to hold on to the top rope as Andrea had turned around and celebrates prematurely. Unaware that Roxi is still on the ring apron
Simone: Uh oh..., Andrea you are not done yet!!
Andrea suddenly sees the figure of Roxi on the titan tron and then quickly executes a superkick to the jaw of Roxi who at that moment was set to step through the ropes. But due to the impact of the blow and the sudden delivery caused Roxi to be surprised and fall to the outside as the bell rings
DING DING DING!
Simone: Andrea has done it!!
Adams: She is 10k richer!!!
Justin: The winner of the Royal Vinnie Battle Royal match and the 10.000 dollars!! Andrea Hernandez!!!
She is celebrating as her music is suddenly replaced by that of King Vinnie's, he walks out to the ring wearing his huge crown that is being held upwards by Bill Barnhart as well as Bea accompanies Vinnie wearing a princes outfit. He has a bag of money in his hands as points at the winner before putting a microphone to his lips
King Vinnie: Congratulations my amiga Andrea Henrandez, you are a worthy winner of the 10.000 dollars that I have here in my bag of money. But your luck has not ended there!!!
Andrea can be seen mouthing off that she wants her money as Vinnie grins.
King Vinnie: You see Andrea, I have it all planned out to make tonight a royal night. I already have my trusted jester, I have a princess manager that will accompany me to the ring. I will have knights surrounding the ring to make sure that I will have a fair match, but the only thing that I am missing is a queen to accompany me to the ring!!!
Andrea's face suddenly turns white, realizing what Vinnie is saying as she starts to scream out that she won't agree upon his terms
King Vinnie: You will be my queen, my valet that will accompany me to the ring in royal fashion. You will be the second most talked person in the main event besides yours truly of course.... And I will make you my queen!!!! Oh and by accepting this match that you were booked for, you also accepted everything that came along with it... so I am certain that you will be joining me... Hell, I even got you your very own dress.
Now this is the cue that Andrea goes ballistic, screaming at the officials as well as the camera crew that she does not want this. That she does not want to be in the corner of Vinnie, regretting that she has won the Battle
---
Andrea Hernandez is back in the locker room and while she would normally celebrate a victory, that's not the case. It's easy to tell that she's quite upset and not thrilled whatsoever about what the other reward turned out to be, but at the same time, she's definitely appearing conflicted. She's doing her best to keep herself composed, but the appearance of Holly Wood certainly threatens this.
Andrea: Go away, Holly!
Holly: I was just going to congratulate you on your victory and all. That was, as you put it, a statement win.
Andrea: What part of 'go away' did you not understand? What? Are you trying to bait me into having this angry, outrageous reaction where I whine, bitch and complain about how stupid and unfair this whole thing is? SORRY! That Andrea is DEAD! If you're actually going to be professional and talk to me, then by all means, talk to me! However, if you're just trying to bait me into giving you a reaction that the rest of the Bombshells division is going to laugh at for the next week, turn around and walk away from me right now.
Holly says nothing... as she turns around and walks away. Still, this doesn't deter Andrea, even for a moment.
Andrea: Yeah, I knew something was up. But hey, while the cameras are here, yeah, I'll give A reaction to that silly, stupid reward. I am a WRESTLER! I am NOT a valet. I'm a WRESTLER! I don't even know why Vinnie would want someone out there aside from fulfilling his own ego. I personally could care less about who wins the world title on the men's side. I don't like Vinnie, but I don't hate him either. The same goes for the world champion. I have nothing to gain out of this at all. I'm indifferent as far as the winner goes. It doesn't affect me. But FINE! I'll deal with it. Vinnie gets to fulfill a silly little fantasy of his. Whatever! I can't do anything about that, but like I said: I am a WRESTLER! Right now, all I care about is the fact that I WON that battle royal! The ten grand? It's just chump change to me! The other reward? You already know how I feel about that. The bottom line is that I WON the battle royal! I bore down and I WON a match that had haunted me for MONTHS! It wasn't my GOAL, but it feels good to get THAT monkey off of my back.
Let this be a lesson to the whole division!
The REAL ANDREA has arrived! That battle royal was just the beginning!
OH WAIT, where's the temper tantrum you were expecting out of me for being Vinnie's valet tonight? OH RIGHT! NOT HAPPENING! SORRY, I'm done being your little bitch that you can laugh at! That's dead and buried! So yeah, I'll do what I need to do... but Vinnie... Mark... I really couldn't give two fucks about who I prefer to win this thing. It sure as hell doesn't affect me. Why should I care?
Andrea scoffs as she shrugs, before departing from the scene caring only about the fact that she won earlier more than anything else.
---
Adams: Heyy! Look who's here!
The canera pans to the ringside area and seated in front row - all the way from Sin City Underground - is the reigning Combat Champion Helluva Bottom Carter and his BFF, Ariana Angelos. The pair are seated in front row, Ari trying to lend Carter a hand with the video camera he is trying to figure out in his hands.
Pussy Willow: Carter? Ariana? What a pleasant surprise! What brings two SCU stars all the way to Climax Control?
HBCarter: Are you KIDDING!? A match where someone is tearing Austin James Mercer's clothes off? Pack me a bag baby and grab the popcorn! There was NO WAY that I was missing this! Now...
He holds the camera up toward Pussy Willow.
HBCarter: Do you know how to work one of these?
Pussy Willow: I don't, I'm sorry.
HBCarter: Damn!
He draws the camera back and looks into the lens.
HBCarter: I need to figure out the zoom lens so I can make things look bigger!
Pussy Willow steps back and looks to Ari who just smiles and shrugs at her bestie's behavior.
---
Justin: This match is scheduled for one fall... introducing first...
A video package starts playing on the screen as "Go Hard" suddenly blasts through the sound system. Blue and green lights start to float around the arena as Lincoln Daniels steps through the curtain with his wife Zania right by his side. Lincoln takes one look at the audience before holding his arms out wide. A small set of pyro goes off behind him as they slowly make their way down the ramp.
Justin: Making his way down the aisle, being accompanied to the ring by Zania Daniels, from Valdosta, Georgia, he stands six feet two inches tall. He weighs 241 pounds. He is "Mr. Incredible" Lincoln Daniels
Lincoln gets half way down the ramp before leaving his wife's side and sliding into the ring. He stands on the far turnbuckle while holding his arms out wide while mouthing out towards the audience.
Justin: And his opponent...
"If I Had A Heart" by Fever Ray begins to play across the building and the crowd turns with anticipation towards the entrance as "the White Wolf" Fenris emerges from behind the curtains with his younger brother at his side. As Aron looks on, Fenris stands stoically, looking out towards the capacity crowd before dropping to one knee with head bowed. He symbolically crosses his heart and looks 'up' in homage before standing upright and beginning his journey toward the ring with his brother following close behind.
Justin: Making his way toward the ring! Accompanied by Aron Baltasarsson, from Iceland, weighing two hundred and four pounds -- Fenris!
Despite the fans that reach out toward him, Fenris does not reciprocate and his attention is solely on the ring, whereas the smiling Aron good naturedly slaps a hand or two that extends toward him. Fenris climbs the ring steps and walks along the apron, turning towards the fans and extends his arms up and begins the 'Viking Clap.' Slowly but surely, despite any potential misgivings towards the young man, many fans join along with him in the Viking Clap. Aron holds the ropes for his brother, and Fenris steps through and continues the clap from one corner to the next, drawing in the energy of the crowd. Joined by Aron, Fenris returns to his own corner and paces like a wolf stalking his prey, kicking off his slippers to compete barefoot as the claps slowly subside.
The ref moves in and check both men for weapons before indicating for the bell to be rung...
DING DING DING!
Fenris and Daniels circle the ring as she size each other up, as they inch towards each other waiting for each other to blink first, where they then hesitantly lock up before Fenris counters with grabbing Daniels around the chest and brings Daniels is up to his feet before locking in a waist lock before lifting Daniels up and then takes him down to the mat, however, Daniels is quick to counter and shuffles and turns and grabs Fenris around the waist who is on his hands and knees as Daniels attempts to stand to his feet but Fenris blocks it and counters but Daniels counters again as he grabs Fenris hands and they climb to their feet, as Daniels grabs at Fenris' arm in attempt to get in a hammerlock but with Fenris distracted by blocking it, Daniels instead locks in a headlock and then promptly takes him down to the mat but Fenris gets his legs up and wraps then around Daniels head but Daniels is quick to slip free and then both get back to their feet.
Simone: Fans enjoyed that interaction... as Daniels and Fenris exchange various locks and counter locks with neither getting the upper hand.
They both back away as the fans clap at what they just witness as the match goes back to a neutral standing as Fenris warms up in the corner, while Daniels watches him as they then move forward. Fenris ushers Daniels towards him as Daniels takes a moment before moving forward and again they are hesitant as they briefly lock hands, but Daniels moves in and grabs Fenris' leg and tries to unbalance him, but Fenris puts his hands to the mat and uses his free leg to kick Daniels away.
Adams: Fenris urges Daniels towards him, which Daniels takes his own time and moves forward. There is a brief lock up but Daniels instead grabs Fenris' leg and tries to unbalance him but it doesn't work and Fenris kicks him away.
Daniels and Fenris once again watch each other as Fenris moves in as she briefly lock hands but Fenris grabs Daniels leg and rises up before sweeping his free foot from underneath him sending Daniels down to the mat, where he briefly holds onto his leg but quickly counters into a seat waist lock, as Daniels grabs at Fenris' hands before pushing himself up off the mat, which forces Fenris to his feet but Fenris quickly counters by taking Daniels down to the mat but Daniels does stay down as Fenris keep hold of Daniels waist, as Daniels breaks Fenris grip and pushes one hand away before grabbing Fenris' free hand and he interlocks his fingers with Fenris' and begins to bends his fingers and wrist and slowly makes his way to his feet forcing Fenris up as well.
Simone: The match goes back to neutral once more, but they move back in and again another brief lock up but Fenris' grabs Daniels leg and sends him down to the mat, where jockey for position on the mat with neither man again getting the upper hand until Daniels breaks Fenris' grip and grabs Fenris' hands.
Adams: Fenris looks to be in pain here... as fingers should bend like that.
Using Daniels body Fenris keeps himself close, where he interlocks his fingers with Daniels and they begin their test of strength as they go shoulder to shoulder as hey push and shove each other until Fenris drops to the mat and places his feet into Daniels stomach and sends him up and over with a monkey flip type move as Fenris then rolls backwards as he comes face to face with Daniels, where he pulls him up as their grip on each other remain as they battle to get the upper hand as they literally go head to head as Daniels pushes Fenris into the corner, where he leaps up and hits a monkey flip on Fenris as their grip remains as the ref moves in as she sees a double pin...
Adams: Test of strength here with a bit of pushing and shoving, which Fenris switches things up with a monkey flip sending Daniels backwards against the mat, Fenris then manouvers himself and pulls Daniels up to his feet as Fenris shoves Daniels into the corner and then hits a monkey flip of his own.
ONE!
TWO!
Kickout...
Simone: The ref counts both pins... but both men get their shoulders up.
Both men get their shoulders up as Daniels twists and turns to his gets to his knees, which forces Fenris to do the same and they climb to their feet as she continue to battle get their upper hand as Daniels squats down and rolls backwards and this changes Daniels' grip to be in his favour and Fenris' face turns to pain as he drops to his knees in pain. Fenris grits his teeth as powers through the pain and climbs to his feet as he kicks away one of Daniels hands breaking his grip before twisting and turning and grabbing Daniels' leg and sends him down to the mat and breaks the other grip and Fenris quickly back away as he shakes his hands as once more the match is back at a neutral point.
Adams: Daniels turns the tables on Fenris and counters but Fenris powers through the pain and quickly breaks the grip and takes Daniels down to the mat before backing away and willing the life back into his fingers.
Daniels makes his way to his feet as he and Fenris once more circle the ring once more before moving in as Fenris looks to lock up but Daniels has other ideas and instead drives a knee into Fenris' stomach. Fenris double over, which allows Daniels to kick Fenris in the chest and as Fenris pops back up, Daniels hits a haymaker punch, which Fenris stumbles backwards and Daniels follows up with a standing dropkick, which sends Fenris down to the mat.
Simone: Daniels appears to be fed up with the slow-paced match and instead went for hard hitting.
Adams: Daniels has an opportunity here to beat one of the best... he had to switch it up otherwise it would only suit Fenris.
Daniels climbs back to his feet and turns and leaps onto the ropes as he look to do a springboard moonsault, but Fenris sees it coming and rolls away from it and keeps on rolling to the outside of the ring. Daniels lands on his feet he then looks around for Fenris and quickly spots him, as she is slow to climb to his feet. Daniels walks towards the ropes before leaping up onto the top rope and leaps off for a crossbody onto Fenris. Daniels rolls away from Fenris, while Fenris lays on the mat wondering what had just happened.
Adams: Fenris sees the high-risk move coming and makes a quick exit away from Daniels and out of the ring.
Simone: Smart from Fenris but Daniels is back to his feet, and he watches Fenris and leaps up and hits a crossbody onto Fenris.
Daniels climbs to his feet holding his torso as she the ref yells at Daniels to bring the action back into the ring but is ignored as Daniels turns his attention back to Fenris and moves to him, where he grabs him by the hair and drags him up to his feet, Fenris attempts to fight back at he gives Daniels a little shove but follow up with several kicks to Daniels' thigh before following up with a spinning back fist, which just about catches him.
The ref meanwhile who has given up demanding the action to be brought back into the ring has begun counting...
ONE!
TWO!
THREE!
Adams: Just as Daniels appears to have the upper hand, Fenris fights back as he delivers some stiff kicks to Daniels' thigh. The spinning back fist just barely connects.
Fenris moves forward and begins to deliver some knee strikes to Daniels' torso, which Daniels covers up the best he can.
FOUR!
FIVE!
Fenris then grabs Daniels and tries for a snap suplex, but Daniels blocks it and Fenris tries again but again is blocked and Daniels delivers a headbutt to Fenris who stumbles back but Daniels grabs Fenris' hand and drags him close and hits a short arm clothesline.
SIX!
SEVEN!
EIGHT!
Simone: Fenris continues with the Muay Thai moves before reverting back to wrestling and attempts a snap suplex but it blocked and I don't think they are paying attention to the ref. As the count is up to eight.
Daniels still holding Fenris' hand, he pulls him up and rolls him back into the ring...
NINE!
Daniels follows close behind and then goes for a pin...
ONE!
TWO!
Kickout...
Adams: Daniels noticed the ref's count and pushes Fenris back into the ring and quickly follows himself before going for a pin... and only gets a two count.
Daniels shakes his head as he checks his forehead before climbing to his feet and grabs Fenris once more and pulls him up, where he hits a couple forearm shots to Fenris' head before grabbing his hand and then whips him across the ring to a corner. Daniels rushes in as Fenris hits a high elbow to Daniels' face, which he stumbles away and Fenris climb through the ropes and Daniels comes rushing back in and Fenris hits a pendulum overhead kick as Daniels drops his knees.
Simone: Daniels momentarily gets the upper hand, however, Fenris turns the table once more.
Fenris climbs back through the ropes and approaches Daniels and hits a boot to the back of Daniels head and he falls forwards onto the mat. Fenris then pounces on Daniels and grabs him, where he set up and locks in the Asuka lock. Daniels barely struggles before he taps out.
Adams: Was there any doubt... Daniels taps and Fenris wins.
DING DING DING!
Justin: Winner of this match via submission... Fenris.
Fenris' music hits over the p.a, as he releases Daniels and pushes him away as he slowly makes his way to is feet and raises his arm in victory.
---
We cut to the backstage area where there is an area set up for fans to stand behind a barricade and interact with their favorite wrestlers, or to harass those wrestlers they don't like, and that's the way it works sometimes. The fans are anxiously awaiting to see who the next wrestler will be to join them and interact with them.
Bill Barnhart comes down the hallway dancing and swinging his Jester Scepter and his dancing causes the bells on his Court Jester hat to ding and ring. The fans who support Bill Barnhart erupt with cheers while those who hate Bill Barnhart, as they are apparently Austin James Mercer fans, yell and scream obscenities at Bill but he doesn't care what they think. We see Bill's English Bulldog Iris trotting along behind him. We assume Bill was told by King Vinnie to bring Iris with him to catch any fleas the fans might have on them. No sooner does Iris approach the barricade where the fans are located she starts sniffing at the fans and then, as if on cue that fleas have jumped off the fans and onto her, Iris starts scratching and biting her skin to rid herself of the fleas.
Bill: Har har har! Thanks for being the Royal Flea Catcher Iris. Look at all these fans. Thanks for coming to this area to meet me and enjoy my Court Jester position that King For The Day, Vinnie, assigned me to. I'm here to greet you and entertain you for a short time before I need to attend to my Court Jester match against Austin James Mercer.
After Bill makes those comments the pro-Barnhart fans start cheering while the pro-Mercer fans start booing.
Bill: You're entitled to support whichever wrestlers you wish to support so I'll not interfere with your right to choose. When I win my Court Jester match against Austin James Mercer maybe you Mercer fans will pull your heads out of your asses and start supporting me.
That comment elicits cheers from Bill's fans and even more loud booing from Austin's fans. A scuffle breaks out in the crowd of fans between the two factions but Bill quickly puts a stop to their arguing.
Bill: STOP! NOW! Listen to me. Just because you support different wrestlers is no reason to argue and start a fight. You need to accept that others have different likes and dislikes than you do and you should respect those differences.
Bill looks at the time and realizes he needs to make his way to the staging area to be ready for his entrance for his match.
Bill: Sorry but I have to leave and get to the staging area to be ready for my entrance for my match. I was going to make some balloon animals, perform some magic tricks, and maybe bop someone on the head with my Jester Scepter, but the time slipped away. Please enjoy watching my Court Jester match against Austin James Mercer where the winner is the wrestler who can totally remove the Court Jester outfit their opponent is wearing.
Bill spins around and starts to walk down the hallway toward the staging area and Iris follows close behind him.
---
The six-sided ring is showcased in an overhead shot at the Cox Pavilion as Dawn Barnes steps through the ropes to ready herself for this upcoming and "unique" wrestling contest.
Justin: Ladies and gentlemen! The following contest is the King For A Day Royal Jester match!
The crowd cheers and laughs!
Justin: Both wrestlers will enter the ring in Royal Jester costumes. To win, you must remove your opponent's costume!
Adams: So a Tuxedo match for the insane?
Justin: The last man remaining with his costume intact will be declared the winner!
Raise Your Glass by Pink hits the speakers and we see Bill Barnhart walk out from the backstage area holding a pink glass chalice in his hand.
Simone: Oh my...
Adams: GOD!
The crowd cheers and laughs at the costume the "Bulldog" is clad in....!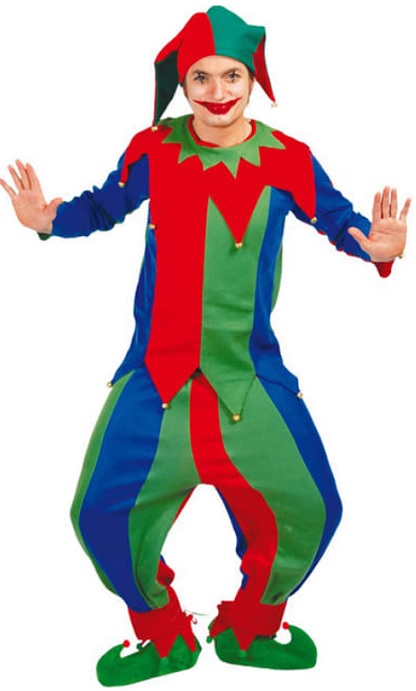 Justin: Introducing first! From Lawrenceville, Georgia, weighing two hundred and forty pounds, "Bulldog" Bill Barnhart!
When the song comes to the lyrics RAISE YOUR GLASS Bill Barnhart raises the chalice into the air. The crowd gives a mixed reaction to Barnhart. Bill hands the chalice to a ring attendant to hold onto until the match is over. Bill enters the ring then walks around the ring playing the crowd before settling into a corner.
Adams: Well...? Bulldog doesn't seem to be taking this match too hard.
Simone: I think he's a bit more easy going than his opponent. I can't imagine how a man like Austin James Mercer is going to react!
Justin: And his opponent...!
The lights shut off as "A conversation with death" by Khemmis kicks in, as it builds different lights flash around the arena. As the song builds into the refrain and the guitars kick in a spotlight forms on the stage -- but nobody is there!
Simone: Well where is he!?
The theme song kicks off once again, but still nobody steps out onto the stage! The curtains flutter a bit...
Adams: Come on! We don't have all night!
And suddenly the curtains are thrown over and a collective group of officials, stagehands and SCW security literally has to FORCE Austin through the curtains and out onto the stage!
Simone: Oh dear god...!
Adams: HAHAHAHAHAHAHAHAHAHAHAHAHAHA!!!!!!!!!!!!!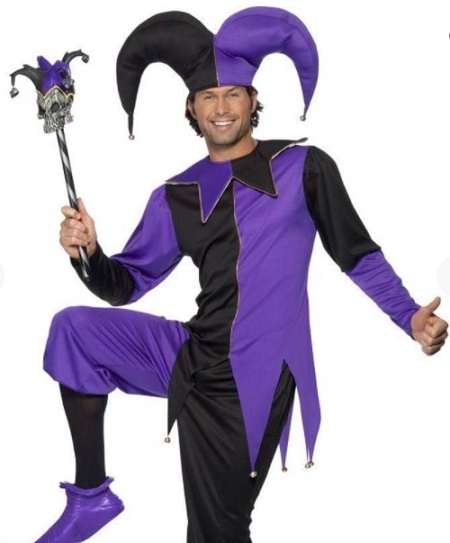 Justin: From Manhattan, New York, weighing two hundred and sixty five pounds, he is one-half of the World Mixed Tag Team Champions - Austin James Mercer!
Mercer is absolutely FUMING as the crowd howls in laughter and cheers! He turns to try and get backstage but is quickly headed off and he turns and shouts at the fans before he makes his way down to the ring before moving around to the steps! He makes his way up and walks across the apron before stepping between the ropes, he stands in the center of the ring as the music shuts off.
Simone: Oh if looks could kill...!
Adams: Vinnie would be six feet under six times over he would!
Even the impartial referee seems unable to shield her mirth as she tries to smother the smile on her face before she turns quickly and calls for the bell!
DING DING DING!
And before Dawn knew what was happening, both Austin and Bulldog charge right for one another and they both begin swinging wildly, trading bone jarring blows to each others' heads and bodies while systematically grabbing at the others' costume!
Adams: It looks like they want to end this match as fast as possible!
Simone: Well can you BLAME them??
The two men then shirk the other off, forcing grips to loosen on their latex costumes while the fists continue to fly! They practically fall into a Greco-Roman lock up while their meaty fists swing and club down against the other while their footing or lack their of causes each other to stumble around the ring while the unorthodox beginning to this match/fight continues!
Adams: You have to give Bulldog credit! Austin's a lot bigger than he is but he is taking the fight to Mercer!
Simone: "Bulldog" Bill Barnhart is old school brawler through and through! Austin won't win a fight against him as easily as he might much of the roster!
Austin finally manages to get Bulldog up against the ropes and he buries his knee into the ample midsection of Barnhart, winding the Bulldog and doubling him over! An infuriated and embarrassed Austin then begins to deliver a barrage of over handed forearm blows against Bill's wide back, further weakening his experienced and barrel chested opponent! Austin takes him by the arm and Irish whips him into the ropes, attempting a big boot! Barnhart ducks under the attempt and comes off the far side of the ring and leaps, taking Mercer off of his feet with a flying shoulder block!
Adams: Mercer may be bigger but Bulldog is every bit as bad!
Indeed as the Bulldog pins the larger Mercer down, straddling his sternum and he begins to pummel his exposed head with lefts and rights as Austin attempts to shield himself with his forearms! Austin manages to roll Bill off, but Bill strikes hard and fast with a running knee to the side of the head. Bill then grabs at Austin's "Jester" short and begins pulling it off, over his head!
Adams: Get out the dollar bills ladies -- and gents too -- Austin's losing his shirt!
But Austin falls back, pulling free and he rolls out of the ring!
Adams: Are there count outs in a Tuxedo Match?
Simone: I don't imagine so but it doesn't matter either way. Bill isn't giving Austin any time to breathe!
Bulldog follows Austin out of the ring as the Tag Champion tries to shake out the cobwebs. Barnhart comes up from behind and shoves Austin hard into the steel ring post, Mercer greets steel unceremoniously! Bill then gets a running start and charges - but Austin dodges whatever is coming and Barnhart hits the steel instead!
Simone: Lucky move for Mercer, not so much for Bulldog!
Austin then grabs Bill's arm round the post and pulls, jamming him again into the steel post! Bulldog staggers away from the ring but Austin drags him back by the Jeckel shirt and he scoops the 240 plus pounder up and body slams him on the hard floor! Austin then grabs Bill by the shirt and he starts to tear it off! Bulldog struggles to get loose but Mercer manages to pull it off over his head and he throws it aside!
Adams: That's the shirt gone for Bulldog! If he loses his drawers...!
Simone: We lose our lunch.
And Austin does indeed go around Bill and he goes for the loose Jester pants but now Bulldog really begins to fight on the floor and he kicks Mercer away! Bill stands up and he rolls back inside of the ring, crawling toward his corner as Austin follows him inside. Austin walks over and grabs Bulldog from behind, but Bill spins around and SWINGS - CLUBBING Austin in the head with the Jester scepter he brought to the ring!
Simone: If Dawn didn't count those men out, I am going to guess that won't cause a disqualification either!
The blows spins Austin around on his feet, dazed! Bill throws the scepter down to the mat and he grabs Austin in a rear waist lock and shows his brute strength, delivering a German suplex on the near 270 pounder, dumping him on the back of his head! Bulldog then walks over to Austin who holds the back of his head with both hands and Barnhart starts pulling at the legs of his black and purple Jester pants and YOINK!
Adams: Oh thank GOD! He's wearing undies!
Austin fights wildly but he is in no position to recover from this embarrassing position he finds himself in and Bill manages to pull the pants off the rest of the way, over his Jester boots and Barnhart throws them from the ring!
***WOLF WHISTLE!!!***
Adams: BeLINDA!
Bill then goes after the shirt in order to end this but a now embarrassed and PISSED OFF Austin picks Barnhart up around the legs and he RUNS him right back into the near corner! Dawn tries to get Austin to break away clean but he is having none of it! Austin buries his shoulder into Barnhart's midsection over and over, driving the wind completely from his sails! Austin then wraps both hands around Bill's throat, choking the life from him! Dawn orders a halt to these tactics when Bulldog jams a thumb in his eye!
Simone: Crude, but effective!
Bill grabs Austin and pulls him into the corner, reversing their spots! Bill then begins laying in lefts and rights until Austin is driven down to his backside where Bulldog presses his Jester boot into Mercer's throat, returning the favor from earlier! Bill then reaches in and grabs his shirt and he begins to tear it off...
Simone: If Bill manages this, he wins the match!
Bulldog DOES get the shirt partially torn wide open, but Austin grabs him by the pants and pulls him into the corner, making him fall and his face strikes the turnbuckles! Austin gets to his feet and he buries a knee into the back of Bulldog's neck, pressing his throat over the ropes in yet ANOTHER choke! Austin then "allows" Dawn to back him away as Bill uses the ropes to pull himself to his feet. Once he does, however, Austin runs in and PLOWS a big boot right into the mush! Bill staggers out of the corner and collapses to his knees, and Austin goes for the pants and he starts to pull at them but Bill still has enough left in the tank to fend him off with a few right hands! Fuming, Austin drags Bill to his feet and goes for an Irish whip into the ropes but Bulldog reverses it - and he THROWS Austin over with a back body drop!!!
Adams: How many men do you know that can do THAT to Austin James Mercer!?
Austin staggers to his feet, holding his arched back when Bulldog suddenly swoops in and locks him in a sleeper hold!
Simone: Smart! This is a veteran move! If he puts Austin out, he'll be in no position to fight the man off from tearing off his pants!
Adams: Words I never thought would ever be uttered in SCW!
Austin knows it too! He knows he in well on the way to defeat at the hands of the veteran! Mercer struggles wildly, kicking his legs and flaying his arms but the hold is locked in tight! Austin TRIES to stand upright but now the 240 pound Bulldog is on his back, adding further troubles to the sleeper hold! And just like that, Bill releases the hold and he instead tucks Austin's head between his knees and wraps his arms around his waist! Bill attempts to lift the big man up for a piledriver, but Austin puts on the brakes! Bill tries a second time, and again it is blocked! Then Austin shows his own power by countering and throwing Bulldog over with his own back body drop! Bulldog lands hard as Austin falls to his knees! Both men are slow to return to their feet and once they do, they charge! Austin attempts a big boot but Bill ducks under! Bulldog comes off the far side and right into --!
Adams: Mercenary kick!!
The Claymore lays Bulldog out and Austin wastes no time! He grabs Bulldog's pants and pulls them down and over his boots!
DING DING DING!
Simone: He did it! Austin wins the Jester Match!
Adams: And somewhere out there, Helluva Bottom Carter is weeping into his Froot Loops!
Justin: Here is your winner - AUSTIN JAMES MERCER!!
Austin wastes NO time in throwing the pants down onto Bill who is sitting up and he rolls out of the ring, leaving the ringside area! A winner but still, highly embarrassed!
---
A victorious but humiliated Austin James Mercer storms down the backstage hallway in the remnants of his Jester costume! All staff quickly get out of the way and avoid him! He turns the corner and comes to a quick halt, finding his championship partner, Tempest, standing there in his path. She just stares at him. She looks him up and down, torn open Jester shirt and NO pants! She then looks up at him and arches an eyebrow...
Austin James Mercer: OH SHUT UP!!!
And he storms past her, leaving her shaking her head.
---
Justin: The following contest is scheduled for ONE fall! Introducing first...!
"Like a Phoenix" begins to slowly play as the lights go out. Two lights from the stage is seen showing Keira's shadow, raising her arms.
Justin: Making her way to the ring! From Miami, Florida -- Keira Fisher-Johnson!!!
The lights come back on as Keira turns and walks down the ring. She slaps a few fans hands as she slides in. She raises her hand and shouts out, "Like a HERO, BABY!" as she waits for her opponent.
Justin: And her opponent...!
Cut Throat by Kittie hits as the lights in the arena go out and a single red spotlight appears on stage, in the center Johanna Krieger stands there with a black leather jacket over the top.
Justin: From Nuremberg, Bavaria, Germany, she is the "Agent of Mayhem" - Johanna Krieger!
She makes her way down to the ring as the spotlight follows her, she slides in the ring and crawls to the corner before staying on her knees with her arms back holding onto the middle rope as the house lights come up. But no sooner do they than Johanna throws her studded jacket into Keira's face! This distraction proves a costly one as Johanna careens straight into the former champion, sending her crashing to the mat before the opening bell!
Adams: THIS is why they call her the "Agent of Mayhem!"
And referee Drew Patton's hands are tied as he is forced to call for the bell to get the match officially underway!
DING DING DING!
Johanna does not waste time and immediately starts to lay in the boots to Keira, stomping her as Drew tries to get her to ease up.
Adams: If Drew thinks Johanna is just going to ease up just because he asked nicely...!
Simone: Keira Fisher-Johnson is one of the single most successful wrestlers in SCW; Bombshell or otherwise! Johanna knew she was going to have to start fast and hard!
Johanna grabs a handful of Keira's hair to drag her to her feet where she doubles her over with a boot to the midsection, following up with a wicked spinning back elbow right to the temple, knocking Keira back several steps where she falls against the ropes to keep her balance. Johanna grabs Keira's arm and Irish whips her hard into the corner, following in and driving her arm into Keira's throat with a harsh clothesline! Keira staggers out and Johanna grabs her by the arm once again and Irish whips her into the nearby corner, running in after her again, but this time Keira times it perfectly as she somersaults ala Ric Flair in the corner and lands right on the ring apron. Johanna comes running up and Keira drops low and uses her legs to sweep Krieger's out from under her, then launches herself over the top rope and onto Johanna with a senton! Keira quickly makes the cover!
ONE!
TWO!
Johanna kicks out!
Keira grabs Johanna and pulls her up to her feet, sending her into the ropes where she greets her the hard way with a well placed dropkick! Keira is right on the larger, stronger woman as she drags her to a front facelock where she runs into the corner and catapults off into a Tornado DDT, planting Johanna's skull into the mat!
Adams: Johanna's head just BOUNCED!
Simone: I think Johanna's tactics at the beginning woke something up in Keira!
Adams: Like fight or flee and Keira doesn't flee!
Keira with the cover again, this time hooking the inside leg!
ONE!
TWO!
Johanna kicks out again!
Before Johanna can recover, Keira has her trapped on the mat with an STF, working on her already injured head and neck and going for the submission!
Simone: I don't know if Johanna Krieger has ever submitted away a match before but I wouldn't be surprised at all if this marks the first time!
Keira wrenches the hold in tight, and Drew is on hands and knees asking Johanna if she wants to yield but thus far the German Bombshell refuses! Instead, Johanna uses her strength to drag herself closer to the ropes with her forearms until she is just close enough to extend an arm and grab the bottom rope! But Keira does not want to let go! Drew warns her until he finally has to issue his count!
ONE!
TWO!
THREE!
FOUR!...
And Keira finally releases the hold and steps back as Drew reprimands her for the infraction!
Adams: Boy! You were right! Johanna may have made a BIG mistake attacking Keira early!
Simone: Johanna is the sort who takes her opposition seriously but she may have missed the part where Keira has that fierce temper!
Keira pulls Johanna to her feet and sets her up for an Irish whip into the ropes but Johanna reverses it only Keira holds onto her hand and doubles her over with a kick to the stomach and takes her up and over with a bridging Northern Lights suplex!
ONE!
TWO!
Johanna gets a shoulder up!
Adams: Keira isn't wasting any time. She's going for the pin every chance she gets!
Simone: Keira is also a woman that takes her opponents seriously! She knows what Johanna Krieger can do inside of that ring!
Keira starts to pull Johanna up but Johanna suddenly barrels forward and forces Keira back into the corner where Krieger starts to drive her shoulder into her midsection repeatedly as Drew tries in vain to separate them! Johanna whips Keira into the ropes and scoops her up, driving her so hard into the mat with a spine buster that the ring shakes! Johanna brings her up and delivers one head butt right between the eyes! Keira starts to stagger back but Johanna holds onto her by the blond hair and delivers a second head butt, and then a third, finally allowing her to fall back into the ropes where Krieger moves in with a hard knee strike! Johanna Irish whips her into the ropes for an attempted lariat but Keira ducks behind her for a crucifix roll up but slides down her back into an attempted sunset flip but Johanna puts on the brakes! She drags Keira to her feet by the throat and head butts her a FOURTH time, then clotheslines her with enough force to knock Keira right out of the ring and to the concrete floor below!
Adams: Oh I don't know if Keira is going to have it in her to recover from a shot like that - and a fall like that!
Drew starts a count but Johanna breaks it up by going out after her opponent!
Simone: They're in Johanna's territory now!
Keira recovers and starts to get up but Johanna has two handfuls of her hair and slams her face into the hard ring apron, then wraps her arms around her waist and drives her straight back against the steel barrier! Johanna then scoops her up, setting her up for a vertical suplex but instead drops him stomach-first onto the railing!
Adams: We are THIS close to finding out what Keira had to eat at the buffet tonight!
Finally, at Drew's insistence, Johanna rolls Keira back inside of the ring and follows her in. She sends Keira into the ropes and catches her with a Tilt-A-Whirl back breaker right across the knee! Johanna delivers an axe handle blow into her stomach, then a backhand shot to her head to knock her to the mat! Johanna then drops down into her own cover!
ONE!
TWO!
Keira kicks out!
Simone: It takes a LOT to put Keira down for the count!
Johanna then grabs a handful of Keira's tresses and slams her face hard into the corner, then grabs two handfuls and drags her face across the top rope, giving her a nasty rope burn! Johanna then attempts an Irish whip into the neutral corner but Keira somehow, in some way, reverses it! Johanna strikes hard and Keira charges in and leaps for a Stinger splash but Krieger moves and Keira's back hits the turnbuckles hard! She slowly sinks in the corner to her backside, leaving her wide open for Johanna to come racing in and crushing her with a cannonball!
Adams: Credit! Johanna can move!
Johanna pulls her out of the corner for the cover!
ONE!
TWO!
Keira gets her shoulder up!
Johanna is back on her feet, laying in the boots to the downed Keira, she turns and heads for the corner. Facing the crowd, she stands on the middle turnbuckle, one arm raised an taunting the crowd! Suddenly, Keira is on her feet! She runs up from behind and jumps on the ropes and launches off, bringing Johanna off with a sunset bomb!
Adams: OHH! Where did THAT come from!?
Simone: Keira is nothing if not resilient!
As both women suck in the oxygen and try to recover from the pain racking their bodies, Drew starts his mandatory count....!
ONE!
TWO!
THREE!
FOUR!
FIVE!
SIX!
SEVEN!
EIGHT!...
As he nears the count of "eight," Johanna finally drags herself to his feet as Keira uses the ropes to do the same! Johanna swings but Keira does as well and the two women are suddenly engaging in a slugfest right in the center of the ring! However this is Johanna's specialty, not the high flying Keira's! Johanna gains the upper hand with both a rake of the eyes and a fist to the temple. She Irish whips Keira into the ropes but Keira leaps onto the ropes and launches back with a cross body, flattening German Bombshell! Keira picks Johanna up and sets her up for a powerbomb but Johanna blocks it! Johanna then sends her flying over with a back body drop, overpowering her! Keira lands on her feet and jumps up and delivers a spiked Hurricanrana!
Simone: That is the SECOND nasty fall on the head for Johanna courtesy of Keira!
Keira rolls Johanna over and makes the cover!
ONE!
TWO!
Johanna gets the shoulder up!
Keira chooses to climb the corner and perch herself up on the top turnbuckle. Looking down at the slowly rising Johanna, she sizes her up as she stands and leaps for the Molly-Go-Round, hooking both legs under her arms!
ONE!
TWO!
THR-Kick out!
Adams: OHMYGOD!!! That was TOO close!
Keira then pulls Johanna up into a side headlock and signals to the fans!
Simone: She's going for the Deadly Sin!
Keira runs into the ropes for the springboard bulldog - when Johanna suddenly puts on the brakes and drops her in a high-angle suplex! Keira grabs the back of her head, stunned and out of it! Johanna steps back, eyeing her with maddened eyes and gritted teeth! Keira starts to rise to her hands and feet when Johanna barrels into her....
Simone: Skold ov Makt'!
Johanna with the cover!
ONE!
TWO!
THREE!
DING DING DING!
Justin: Here is your winner - JOHANNA Krieger!!!
Johanna pulls her arm from Drew and raises it alone as Keira slowly rolls from the ring!
Simone: Keira's self doubt played more of a factor in this match than anything! You can NOT go into a match with someone like Johanna Krieger while doubting yourself!
Adams: Oh I hope Keira gets past this mental block!
Simone: Congratulations go out to a victorious Johanna Krieger!
---
The scene cuts in on Myra Rivers, the SCW Bombshells Internet Champion, as she watches a replay of the finish between Amber Ryan and Alicia Lukas last week. She definitely has some motivated intent in her eyes as she watches the end of the match. Once she watches Amber beat Alicia, Myra even smirks for a bit as if that's who she had wanted to win. She turns off the monitor of which she was watching the match in then stands up with her championship. Slinging it over her shoulder, Myra is remaining as poised as ever as she begins to express her thoughts.
Myra: Great job, Amber! I knew all along that you were going to win that match. I was HOPING that you were going to be the one to win that match. As a competitor in that ring and as a professional wrestler, I have always had some form of respect for you despite whatever personal differences there are between us. I started the night with a victory, you ended the night with a victory. It's as symmetrical as our careers have been for the most part. You and I, we both arrived in this company at the same time and we have both been just as good, just as dominant and just as successful as the other with the main difference all in all being the championships that we hold. But here's a question that I want to ask you and this is something that I really want you to think about. Who's left in this division that can challenge you? You just beat Alicia. You beat Christina for the title. You had your war with Roxi where you both traded wins over each other and I just beat her myself. Ruby, you basically cast her aside as if she was just another challenger. Who's left, Amber? Andrea? As much as I, and quite frankly, many women here, would love to see you shut her up, I don't think Andrea really wants to challenge you.
And then there's me...
Myra takes a sentimental pause for the moment. She does appear to be quite conflicted for a little bit considering that she already has a championship to begin with, but nevertheless, she moves forward.
Myra: There are TWO big differences between me and most of the women back here. Difference one? I don't hate you like most of them do. The women you've faced? Many of them have been hell bent on shutting you up and proving you wrong. Many of them have been emotionally set to take you out because of how much they can't stand you. Christina's an example of this considering she went through so much trouble to try and do that to you before you beat her for the title. But me? I've been one of the few that's been above that. I've been one of the few in this company that has wrestled you and that has never, EVER felt the need to prove you wrong because deep down inside, as a wrestler, as a mother and as a person, I've discovered who the hell I am! Most of the women that you've faced? In some form or another, they NEED your approval. They NEED your validation. They screw themselves in the head before they even begin to wrestle you. I'm not one of them, Amber. You and I both know that.
And here's the second difference...
This one? It's THE purest and most simple reason why I'm the one threat to your championship now. Throughout your time in Sin City Wrestling, you've beaten so many of them: Roxi, Christina, Jessie, Alicia, just to name a few. But you know who ISN'T on that list? ME! You may have beaten some of the biggest names this company has ever had, Amber. But you haven't beaten ME! Maybe that eats at you in some ways. Maybe it doesn't. It's not my place to speculate, but you know just as well as I do that we're so much alike in so many different ways that I can't even begin to get into. Deep down, you are aware of that. Deep down, you have always known that sooner or later, a clash between us was inevitable. You know, deep down in your heart that THE money match for the world championship in this division is you and me!
So why don't we just make it happen, already? This game of 'anything you can do, I can do better' can only last so long. I say we meet face to face in the ring next week.
No interference, no distractions, no cheap shots, none of that. I want you face to face next week because I want to know, face to face, woman to woman where you REALLY stand on all of this!
Myra continues to remain confident as she exits the scene. Her determination is incredibly clear as the scene cuts out.
---
Freshly showered and hot on the heels of his victory over Lincoln Daniels (as if there was ever any doubt), Fenris is roaming the halls, looking for his dog sitter Candy and his girl, Kyssa while Aron busied himself with the higher ups, negotiating his next match.
Presumably against Caleb Storms.
Fenris has checked the hall with the Bombshell locker rooms and aside from a couple of off color invites, he found nothing. Fenris then walks on until he arrives at the rec area and finds....
He finds Candy sitting on the floor with baby Ruby in her lap, and all 3 pooches (Fluffy, Hero, and Kyssa) running circles around them. Ruby was smiling and giggling as she watches the pups run around playfully. Atop all 3 of their canine heads rest large, sparkly punk bows.
At first, Fenris ALMOST smiles at seeing his girl having such a grand time, playing alongside Candy's two dogs even though Kyssa herself was quite a bit larger. She hasn't had much opportunity to socialize with other canines save for Ben Jordan's beloved Bear. But just as soon as the smirk starts to form, it falls to the wayside as his eyes fall on the large, pink bow on Kyssa's scalp that seems to be sending sequins and glitter all over her glorious white fur.
He extends a hand, pointing.
Fenris: What did you DO to her!?
Candy's eyes gaze up at Fenris with a huge grin on her face
Candy: OH, the bow? I put it on Fluffy and Hero and she SOOOOO wanted one too and I couldn't let her be left out! Good thing I keep a spare. Doesn't it look so pretty on her????
Candy stands up, baby Ruby in her arms. The dogs all stop running around as they turn to see who she is talking to.
Candy: I think it looks super cute on her, and she totally loves it!!!
Eyes wide, Fenris was for a rare instance, absolutely speechless! His eyes were as wide open as his mouth when Aron walks up from behind him. He joins Fenris at his right and frowns as he sees his brother's horrified expression, then turns his head and sees what exactly he is looking at...
And he begins laughing his butt off!
Fenris: OH SHUT UP!!!
Fenris roars before turning back to his girl.
Fenris: Kyssa, koma.
Kyssa perks right up at the command and she trots past the other two pups and rubs her head on Candy's leg one last time as she turns at her master's legs to give Candy one final lopsided doggy grin while Fenris attached her leash. He shoots Candy one last look as he snatches the bow from his dog's scalp.
Fenris: Let's get her out of here before she makes a matching dog skirt!
Aron looks heavenward and shakes his head. He looks to Candy and smiles.
Aron: What he means is, thank you.
And the two brothers and Kyssa take their leave. Candy waves goodbye excitedly toward Kyssa and then a thoughtful expression takes over her face
Candy: matching doggy dresses??? BRILLIANT!!!
She grinned from ear to ear as the cameras cut to a commercial.
---
Justin: The following contest is scheduled for one fall and it is the Main Event and Final King For A Day Match!! The match will be contested under the special Knights of the Six Sided Ring Rules!!! Where wrestlers dressed as knights and surround the ring to throw the wrestlers back in the ring if they get outside!!!
Simone: I cannot wait for this match to be over!! I had to listen to that King Vinnie all day and I got sick and tired of it.
Adams: Just imagine how he will be if he does win the match and become NEW world champion!!
Simone: Oh God please I will call in sick!!!
Moments before the wrestlers will emerge to compete for the world title we hear the opening theme of Climax Control as a group of wrestlers walk out to the ring all dressed as knights. We see Alex Jones, Teddy Warren-Steele, Cassian Reed, Miles Kasey, Tony Thorn, former world champ Jack Washington, Goth and many other wrestlers who circle the ring in anticipation of the competitors.
We see six Mariachi players walk out to the arena, three of them move to the left of the entrance way as three walk to the right. They all start to play Cancion del Mariachi as the Titan Tron shows the name of King Vinnie when a group of men walk out to the entrance way carrying a big throne
Simone: Oh my God.... What the???
The camera zooms in on the throne that has Vinnie seated on top of it, wearing his crown and his royal robe and scepter. Next to him is Andrea Hernandez, dressed in a beautiful robe while she is not staring at Vinnie as she is clearly irritated. Following the throne is Princess Bea who waves to the crowd who is partially booing Vinnie as others cheer the man. The group of men carry the throne to ringside as they stop at the ring apron, Vinnie takes off his robes and steps through the ropes and does a victory dance prior to the match as that causes mixed reactions from the fans before he focuses upon the entrance way for the world champion.
Justin: Currently in the ring, accompanied by the Royal Vinnie Battle Royal Winner Andrea Hernandez!! And his manager Princess Bea Barnhart!! Standing in at 6'8 and weighing in at 280 pounds!! Hailing from Tijuana, Mexico!! King for a Day Winner!! King Vinnie!!!!
The arena lights dim as the bassline to "Never Again" begins to rumble around the arena. As the guitar riff hits, so does the lights, revealing Mark "The Dragon" Cross standing, one fist aloft, at the top of the aisle. Receiving recognition from the crowd, he strides purposefully to ringside, taking a moment to survey the scene as he reaches the apron.
Justin: And his opponent!! Standing in at 6'1 and weighing in at 225 pounds!! Hailing from Canterbury, England!! SCW World Heavyweight Champion!! Mark Cross!!!
DING DING DING!
Mark Cross is in his corner, hopping around to keep his muscles loose while staring at the man that has crowned himself number one contender in tonight's Climax Control. Vinnie allows Jasmine St. John to check his boots as well as knee pads and trunks for illegal objects before moving towards the champ and does the same. She gives the sign to the two men to get it started as Vinnie slowly circles around the champion who stares at him while hopping around in anticipation to defend his title. Vinnie gets face first with he champ, showcasing the height and weight advantage over Cross before extending his hand in a sign of respect. Cross looks at the hand before looking at the fans who give him a mixed reaction.
Simone: He has been known to double cross people Mark!!!
Adams: Perhaps, but you have to admit that Vinnie has been acting nice as of late.
Cross hesitantly accepts the hand shake as Vinnie shakes his hand with a huge smile on his face before giving him a big thumb and then takes a few steps back. He then extends his hand and holds it in a test of strength situation
Simone: That is obviously in the advantage of the challenger
Mark wipes his right hand across his tights before accepting the challenge from the challenger. Vinnie immediately pushes Cross into the ropes as he sets him up for a one handed Irish Whip, sending Cross into the ropes on the opposite side and sets him up for a clothesline. But Cross ducks the move while running to the opposite side of the ring before coming off the ropes and hits a dropkick to the knee of Vinnie. Causing him to drop to the canvas as Cross immediately grabs the injured leg and pulls it upwards before driving his knee in the back of Vinnie's knee and then dropping an elbow into the painful knee of Vinnie who is trying to stop the onslaught that the champ has put on his knee.
Simone: Quite an interesting turn of events, I did not expected Vinnie to be taken down that easily in the early going of the match.
Adams: Quite true Belinda, good strategy for the champion though as that grounds Vinnie and take away his power game.
Cross wraps the painful leg between his legs and drops forwards on the canvas, causing the painful knee to come in contact with he canvas in a painful fashion before Cross covers Vinnie.
ONE!
TW...
Vinnie bench presses the champion off of him, showing that there is a lot of fight in him.
Adams: I think that Cross knew he wouldn't get a pinfall victory, but did that more to force Vinnie to use energy to kick out of the pin attempt.
Cross drives series of forearms into the face of Vinnie, who tries to cover himself up by holding his arms in front of his face. Only forcing Cross to drive a knee into the midsection of the challenger, causing Vinnie to let out some breath as he clearly did not expected this from the champ. Cross runs to the ropes and sets him up for a knee into Vinnie. But the challenger manages to explode from his seated position and drops Cross hard on the canvas with a big time clothesline. Cross sits up quickly, shaking off the cobwebs on his head as Vinnie sits down behind him and wraps his powerful arm across the chin of the champion while putting all of his weight on the back of Cross his neck. Jasmine checks in on Cross to see if it is a legal chin lock and if Cross is willing to give in, but the champion obviously refuses to surrender. Vinnie grabs Cross by the arm and lifts him up after holding him in that chin lock for a while and then sets him up for a German overhead Release Suplex, but Cross manages to land on his feet and hits a big time spinning heel kick to Vinnie when he turns around. Following it up with stiff punches and kicks to Vinnie's upper and lower body as that causes Vinnie to stagger backwards into the corner before Cross sets him up for an Irish Whip. Only to have Vinnie to reverse it into a Belly to Belly Suplex as that drops the champion in the middle of the ring. Vinnie goes for the cover right away.
ONE!
TWO!
But Cross manages to kick out after the count of two as he gets his shoulder off the canvas in time. Vinnie rubs his knee for a few moments before focusing back on the champion as he grabs him by the arm and whips him to the outside, where several wrestlers dressed as knights move out of the way as Vinnie gets out of the ring also.
Simone: Now things are going to get ugly!!
Adams: I hope the knights will do the right thing and not let the match get out of control
Vinnie grabs the head of Cross and drags him to the ring apron where he drives his spine against the ring apron before tossing him back in the ring. Vinnie turns around and he is now face to face with several of the knights who take away his concentration from Mark Cross for a few moments. This enables Cross to get to his feet in the ring as he delivers a baseball slide to Vinnie, causing him to crash into one of the knights as that sends him and the knight into the security railing. Vinnie slowly gets to his feet, shaking off the cobwebs as the knight takes this as a situation that Vinnie attacked him and he quickly gets to his feet and pushes Vinnie. Causing the other knights to fight amongst each other as chaos ensues.
Simone: Here we go!!!
Adams: And funny part of it all is that Vinnie isn't to be blamed!!
Vinnie turns around and is met by a punch by Cross before whipping him into the ring as he follows him back in the ring as well. There he goes for a cover, but Vinnie bench presses the champ off of him before even the count of one.
Simone: There's a lot of fight left in that big boy!!
Cross charges in on Vinnie with a knee measured to hit Vinnie in the face. But Vinnie lifts a big boot off the canvas and knocks Cross down with it. Vinnie has got enough of it, he grabs Cross by the arm and lifts him up for a Powerbomb, dropping the champ while remaining the grip around his waist as he lifts him up again and drops Cross again only this time with a sit down powerbomb as Jasmine goes for the cover.
ONE!
TWO!
THRE...
Cross manages to get his shoulder up just in time, causing Vinnie to stare at Jasmine to check of whether it was or wasn't a three count. Only to have Jasmine signal that it was indeed a count of two before he turns his attention back to Cross. He grabs the weary champion by the head and lifts him up to his feet, he wraps his mighty arms around his waist in a big time bearhug while lifting Cross off of his feet.
Adams: One of the oldest and yet painful submission hold known in wrestling as that squeezes the oxygen out of your body!!
Cross attempts to get his arms between the mighty arms of Vinnie in an attempt to have him loosen the grip that he has on him, but Vinnie squeezes tighter and shakes the champion around as that makes it nearly impossible to do what Cross wanted to achieve against him. Cross puts his arms against the face of Vinnie as Jasmine warns him not to grab the hair of the challenger, but Cross grabs his head only to give Vinnie series of headbutts as that causes Vinnie to stagger in the corner where Andrea Hernandez is standing.
Simone: So far Andrea has not been any factor in the match.
Andrea looks at Vinnie with a seemingly look of dis concern on Vinnie's part. Vinnie stares at her as she starts to clap her hands all of the sudden for him, giving him the idea that she is routing him on before he turns around and tastes a backfist to the side of his head before Cross goes for another Irish Whip, only to have Vinnie counter it as Cross comes off the ropes and catches him in the air before dropping him hard with his finishing move.
Adams: Lights Out!!!!
The replay shows the impact that the move had on the champion, Vinnie catches his breath for a split second as he goes for the cover. Andrea goes for the three count as Vinnie has got the leg hooked of the champion
ONE!
TWO!
THRE....
Adams: NO!!! He kicked out!!!!
Vinnie can't believe it, he tells Jasmine that in no way Cross could have kicked out of that impactful move as the replay shows how he dropped Cross and then the pinfall where Cross indeed kicked out at the final moment of the pinfall.
Simone: That is a tough break for the challenger
Vinnie turns his attention back to Cross, grabbing him by the head as he sets him up for a Body Slam. But Cross manages to slide out of his grip and locks in a dragon sleeper on his challenger. Vinnie is trying to break free as he moves his upper body from left to right in a fanatic fashion in an attempt to get Cross off of him. But Cross manages to hold on as Vinnie runs backwards into the corner as that forces Cross to let go, Vinnie staggers forwards but only to have Cross measure him from the corner and hits a super kick to the jaw of Vinnie at the moment that he turns. Causing him to fall to his knees where Cross executes a running knee to the side of Vinnie's head and drop him seemingly unconscious. Cross goes for the cover as Jasmine goes for the three count.
ONE!
TWO!
THREE!
DING DING DING!
Justin: The winner of the match and still SCW World Heavyweight champion!! Mark Cross!!!
Adams: Cross has done it! He's still the champion!
Simone: Thank god! Ladies and gents, that's all we've got time for, join us next week for more hard hitting action. For Jason Adams, I'm Belinda Simone saying good night everybody!
The scene fades as Cross raises the championship belt above his head!
---
THANK YOU! To Chris, Mark, The Lord MK, Gerrit, Jenny, Annie, Andy, JJ and Mercedes. Also again to Annie for the great match match banners and to everyone who roleplayed!