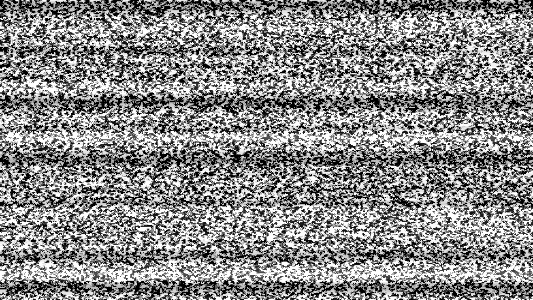 That static suddenly, and violently, cuts out the Sin City Wrestling intro video before it could even begin as instead we suddenly begin to see footage of the dark area of the rafters that hang directly above not only the ring and the vast majority of the arena as, before we could ask what is going on, a purple haired head, which has its lower half completely covered by some kind of dark material, with soft looking eyes that quickly sharpen to pure seriousness. As if noticing that they're being recorded, though not even looking at the device recording them.
?:Sin...City...Wrestling...
Was spoken with a feminine accent as the figure appears to be sitting on a box of some kind in the rafters.
?:All of you may or may not know who I am...but I know who each and every member of the roster are. For, unknown to you all, I've been up here the entire time, watching everyone of you. Examining everyone of you. Evaluating everyone of you.
And I have been disappointed by every little thing I see.
A clearly dissatisfied sigh escapes the woman's covered lips as, after a momentary roll of her eyes, she continues.
?:All I've seen is nothing more than pathetic. How bloody pathetic is all of SCW? However I don't hate them, nor do I despise anyone of them specifically...
Instead I pity every single member of them, from the pathetic bunch in the ring to the lazy pencil pushers in the back. But if anyone thinks that I have arrived to 'save' SCW...
Then they are wrong.
For we are not here to save anything.
Us martyrs are here to take over SCW.
Or, better put, to infest SCW.
Calmly leaves the woman's lips as her eyes finally looks toward the thing broadcasting her.
?:I am Otaki...the Lord of Martyrs...and, dear viewer, we welcome you to join us at Sin City Wrestling...
Those words coldly leave her mouth as mere moments later the purple haired woman chuckles before static returns to the screen.
---
The Peppermill Concert Hall, in West Wendover, Nevada is alive with energy as the fans of Sin City Wrestling stand and cheer, the cameras pass along the fans, recording and airing them for those watching at home on their televisions.
"SCW!"
"SCW!"
"SCW!"
Justin Decent, announcer for Sin City Wrestling, stands up with the house microphone raised to his lips and he starts to speak;
Justin: Ladies and gentlemen, Welcome to the Peppermill Concert Hall in West Wendover, Nevada , and welcome to Climax Control!
The crowd cheers!
Justin: Please welcome the Hostess With the Mostess for "Climax Control" -- Miss Amanda Hugginkiss!
The fans cheer as Amanda hobbles out, dressed much like Mama from the 80's sitcom, "Mama's Family", complete with stuffed dress for added padding and a gray wig and hose rolled down below the knee. The music starts and Amanda starts waving her cane about to begin her performance.
Amanda:You know I'm getting older and I've gained some weight, too.
In my imagination I am just twenty-two.
I'm way too busy to do Jenny, Weight Watchers, too.
The fast food is to blame, cholesteral's through the roof.
If there's a camera up in here, that's taking photographs of me, then it's true, that you.
Must sign this confidentiality agreement right here, telling you, what to do.
'Cause if you run the pics you got without the use of photoshop, I will hunt you down!
'Cause baby this is show business, nobody wants the truth.
Don't even try it, this is my diet.
Retouch my body.
Sketch me some more.
Take off sixty pounds, then take of ten more.
Retouch my body.
Resize my head, clean up my skin.
Please tone done the red.
Retouch my body.
Lipo my thighs, with your computer mouse.
I'm as big as a house.
Retouch my body.
Remove every curve.
I'm going to the mall, to get a soft serve.
Give me a tiny waist, because I eat like a slob.
Remove a chin or two, and how's about a nose job?
Erase under my eyes, where it is wrinkled and dark.
Your resume says that you worked on Jurassic Park.
If there's a camera up in here, that's taking photographs of me, then it's true, that you.
Must sign this confidentiality agreement in blood, or else you, will get sued.
'Cause if I end up on Perez Hilton looking like a Lez, I will hunt you down.
'Cause baby this is show business, nobody wants the truth.
Don't even try it, this is my diet.
Retouch my body.
Don't wanna look tragic.
So call Industrial, Light and Magic.
Retouch my body.
Make me look lean.
Like fat-ass Oprah, on "O" magazine.
Retouch my body.
Even at my tits.
And make sure this au couture size two fits.
Retouch my body.
Blur it some more.
Come on and give me what I'm paying you for!
Retouch my body.
I just want some Gummy Bears.
I refuse to take the stairs.
Make me fucking young and sweet.
Get rid of my cellulite.
I don't want no photo, boy.
I want an oil painting.
Retouch my body.
Don't cause any trouble.
I am in denial.
Don't you burst my bubble.
Retouch my body.
Just look at Madonna.
In real life she looks like an ancient iguana.
Retouch my body.
And if you can, of course,
Try and make me look like less of a horse.
Retouch my body.
I've no other choice.
I only wish you could retouch my voice.
Retouch, retouch, retouch, retouch.
Retouch, retouch, retouch, retouch.
Retouch, retouch, retouch, retouch.
Retouch, retouch, retouch, retouch.
Retouch, retouch, retouch, retouch.
Retouch my fucking body!
The crowd applauds and cheers as Amanda waves her cane around and then makes her exit backstage, vanishing behind the curtains.
Simone: Hello everyone and welcome to West Wendover, Nevada for Sin City Wrestling Climax Control! I am Belinda Simone!
Adams: This place is so small the mayor had to annex property to eat a foot long hot do-er, I'm Jason Adams!
Simone: Indeed West Wendover is a small town, but the show tonight is not as we have eight matches, including two championship matches!
Adams: And we'll be filling the vacated World Bombshell Tag titles!
Simone: And it kicks off with Hall of Famer and Grand Slam winner Amy Marshall falling back seemingly into her 'welcome wagon' role as she takes on the newly arrived Bobbie Dahl... wait, what?
Adams: I checked! That's really her name!
Simone: Wow. And as I understand it, Amy is not happy with this booking. This is the third time she's faced a newcomer on their debut...
Adams: And could be the third time she drops the match to the newcomer!
Simone: Amy has indeed had a bad run of luck but we'll see if it ends tonight.
Adams: Then Calvin Harris is back in action! This guy just doesn't care who he hurts or how so long as he wins!
Simone: And he's up against another former champion who feels the exact same way that he does in Joshua Acquin!
Adams: You might as well toss the rule book out the window because it's history between those two guys!
Simone: We have non-title action next as the Bombshell Roulette Champion Chelsea Payne will be taking on the runner-up to the Blast From the Past tournament in Samantha Marlowe! Many feel that Sam deserves a shot at a championship, any championship, after her performance in the tournament.
Adams: Yeah but Chelsea sure doesn't feel that way because the title's not on the line this time around.
Simone: That's tonight. If Samantha proves herself, win or lose, against Chelsea, then I feel the gold will soon be at stake whether she agrees with that notion or not.
Adams: Tag team grudge match! Yes! That's what's next! The Bad Boys taking on the Unholy Alliance!
Simone: And it is a grudge match because first the Bad Boys attacked, then at Into the Void VI, Dmitri returned the favor. Now these two tag teams will meet officially in the ring to settle the score. We already know the Bad Boys will meet Team BJ at Summer XXXTreme V, but should Dmitri and James Tuscini get the win tonight, it'll surely score them a title shot in the near future as well.
Adams: Devona scored a win over one Grand Slam Champion at Into the Void VI, and now's her chance to go two-for-two when she meets Mercedes Vargas!
Simone: This stemmed from an exchange when Devona took exception to Mercedes making light of Amy Marshall's loss to Devona, and now the newcomer and second student to Gabriel and Odette Stevens wants to show everyone that her debut victory was no fluke!
Adams: She has to be careful though! Mercedes saw what she did in New York and knows who she was trained by so she'll be ready.
Simone: And another non-title match takes place, although this was originally scheduled to be for the gold. Team BJ, the reigning World Tag Team Champions, goes up against some familiar faces in the Members of the Elders.
Adams: The Elders were going to get the title shot until they lost their match last week against Black Sheep! Then Christian decided they didn't deserve it and made this one non-title.
Simone: But the Elders have beat Ben and Jamie before. In fact, they're the ones who defeated them to end their first World Tag reign. If they can beat them again tonight, a title shot will be in their future.
Adams: Then a championship match - FINALLY! And it's for the Roulette Championship too! Kris Halc versus Steve Ramone!
Simone: Thanks to Mark Ward, Kris Halc came from out of nowhere to insert himself into the Roulette title match at Into the Void VI, and it paid off obviously as he walked away with the title around his waist.
Adams: And Steve-O is none too happy about it because he doesn't think Kris should have been in the match in the first place!
Simone: Well now he has the chance to do something about it and take the title away from Halc if he can. The Roulette title has been a real hot potato as of late, exchanging hands seemingly on a weekly basis. Can the new champion manage to stop that process?
Adams: Well if anyone can stop Halc, it's Steve Ramone. He'll stoop to ANYTHING to steal that title away from Kris!
Simone: Then it's Main Event time to crown new World Bombshell Tag Team Champions! Last week Evie Baang surrendered her share of the gold in order to focus on her pursuit of the World Championship. And give Odette Stevens credit! She could have held onto her half of the title and choose a new partner, but she would have none of that!
Adams: Right, because like when Ben Jordan did the same last year, Odette didn't want anyone making cracks about her not deserving it the second time around, so she vacated it and chose for herself a new partner; her BFF Melody Grace!
Simone: And now there will be a six team Battle Royal to determine those new champions! Melody and Odette! Team Technicolor! The Members of the Elders!...
Adams: The Fallen! The Angel Clan! The Boss Ladies!
Simone: One of those six teams will be the new champions, and it all begins NOW!
---
During the opening intro. A navy blue Sedan with dark tinted windows pulls into the fire lane. Several members of the press are standing behind the steel guard rails hoping to get a few early pictures of the talent arriving. As the rear passenger door opens, a man steps out wearing a custom made Vera Wang three piece men's suit. The cameras pan around trying to get a good angle but no dice. Meanwhile Belinda Simone and Jason Adams are trying to figure out who that could have been arriving.
Simone: I wonder who that could be Jason.
Adams: Maybe it is the President of the United States.
Simone: I highly doubt the man in charge of this nation will show up here for a wrestling show.
Adams: Well, maybe it was Brad Pitt. I know how much you love Brad Pitt.
Simone: I do not love Brad Pitt.
Jason mocks her a little as a woman with brown hair steps out of the car behind the man. She appears to be holding some kind of clipboard but the camera can't seem to focus on it at the moment.
Simone: That looks like Shawna Jennings which could only mean one thing.
Adams: I would think it means she is writing notes with hopesc of taking your job.
Simone: I don't think Mark Ward or Christian Ward would ever replace their voice of SCW.
Adams: Keep it down, Christian might hear you.
Simone: As I was saying, with Shawna standing outside the building, that means Travis Nathaniel
Adams: Andrews can't be to far behind.
The light bulb finally goes off inside Jason's head as the cameras cut back towards the outside area. A sea of humanity is standing in front of the employee entrance as Shawna Jennings steps into the picture.
Shawna Jennings: Tonight, Mr. SCW puts a stop to all this nonsense about him demanding a shot for a championship. Tonight, Mr. SCW will address those who believe he is nothing more than a crybaby. Tonight, all of you pencil neck geeks will learn who is the true Mr. SCW and who are the phonies. Tonight, your world will come crashing to the ground.
Shawna snarls at the camera before blissfully walking right back out of the shot. The screen slowly begins to fade to black as the employee door opens and closes.
---
The scene opens backstage at Climax Control where we see Jessie Salco sitting on a crate and listening to the new Tankard album "One Foot in the Grave" on her IPod, the heavy metal Bombshell isn't in action tonight but she clearly has other things on her mind.
Simone: Jessie's tag team partner in the Metal and Punk Connection Amy Marshall is set to take on the debuting Bobbie Dahl in our opening match in just a few moments.
Adams: Jessie won her match against Veronica Taylor last week so we'll see if Amy can continue the team's good luck streak.
The album ends and before Jessie can start playing another album Ms. Rocky Mountains walks up to her.
Jessie: I don't know if you've noticed but I'm not on the card tonight.
Ms. Rocky Mountains: I know, I'm just here to tell you that the bosses have given you the go ahead to join the commentary booth for the match between Chelsea and Sam tonight.
Jessie: Sweet! Anything else?
Ms. Rocky Mountains: They also said that if you interfere in the match you're not getting your rematch for the Roulette Championship for the duration of Chelsea's reign.
When she hears that Jessie frowns.
Jessie: Fine, but I hope they realize that as soon as Chelsea hears about that she'll try to provoke me!
Ms. Rocky Mountains: I'm sure they'll keep that in mind, anyway anything else on your mind?
Jessie: Actually, yeah, winning the one belt in SCW that has alluded me throughout my career.
Ms. Rocky Mountains: The World Bombshell Championship.
Jessie: Exactly! I put my plans to chase after the belt on hold for the Best of Three series against Amy earlier this year and again after I got eliminated from the Blast from the Past Tournament and if my attempt to win back the Bombshell Roulette Championship doesn't pan out I will focus on one thing, fighting my way to the top of the card and joining the ranks of the Grand Slam Champions! I don't care how long it takes or what gets put in my way because when I finally win that belt I can at least say I earned it! Now if you excuse me, my tag team partners got a match coming up and I can't wait to watch her school a rookie!
With that Jessie walks off as the scene fades.
---
The camera opens up backstage just by the area set up with refreshments for the night. Various snacks and drinks are set out for the superstars and Bombshells and as the camera pans back, the Bombshell who will be making her debut in just a few short minutes appears on camera, along with her BFF, Artie. Bobbie digs into a bucket of ice, pulling out an ice cold Dr. Pepper instead of water. She twists off the cap and chugs a fair amount and when she lowers the bottle, she lets out a loud belch. Artie looks at her in shock, but Bobbie just waves it off before going to take another drink. But she suddenly stops as the sound of heels clicking on the floor is heard, and Pussy Willow appears on camera.
PW: Now that wasn't very lady like.
Bobbie turns to face Pussy Willow with a grin on her face. She offers Pussy a simple shrug of her shoulders as she places the cap back on her soda.
Bobbie: Well if it isn't a fellow busty blonde babe! How's it hangin', Pussy?
Artie: Well that just seems a... a... little overboard, or maybe not...
Bobbie chuckles and before Pussy Willow can go to respond, Bobbie speaks up again.
Bobbie: I'm sorry, I can't help but laugh when I say your name, Pussy. It's just so...so...Artie help me out here.
Artie: I personally prefer to call it the whispering eye, but, you know... I mean, it's a scary things, and... just so intimidating that...
Pussy Willow can't help but chuckle as she turns her attention to Artie.
PW: Well aren't you a cute one. Is this your little brother, Bobbie?
Bobbie lets out a laugh and shakes her head.
Bobbie: By blood, nope! But he's as good as a brother to me anyway! This is my BFF, Artie! Ain't he just cute? I'm sure you'll agree, but sorry to disappoint you, Pussy, he bats for the other team!
Artie: Actually, that's not really... well... um...owww...
Bobbie pats Artie on the back, almost a little too hard and he jolts forward, but he shrugs it off, acting as though her strength didn't affect him. Pussy Willow stares at Artie for a moment, sensing something is a bit...off...but she shrugs it off for the moment before turning her attention back to Bobbie.
PW: Well, welcome to SCW Bobbie...and I suppose to you, too, Artie. I know you have a match coming up quickly, Bobbie, but I was just hoping to get your last minute thoughts before you head to the ring.
Bobbie: Sure thing, Pussy.
She chuckles again before she glances to Artie, noticing an awkward(well even more so than normal) look on his face.
Bobbie: Wassamatter, Artie?!
Artie: I mean... she hasn't done anything to you to warrant calling her a P... a pssssss... that word. I could be wrong, but it seems a little... excessive? Maybe I'm wrong.
Artie lowers his head as he kicks his left foot against the ground lightly, hoping to fade into the background once again. Pussy's jaw drops open just a little bit, as she cracks a smile and Bobbie just bursts out laughing.
Bobbie: Oh, Artie! That's her name!
Artie looks up glancing back and forth from Bobbie to Pussy, confused for a moment but when Pussy nods at him, he just scratches his head and can't think of anything to say in response. Bobbie pats his shoulder again, before she turns back to Pussy.
Bobbie: Anyway...Better make it a quickie, Pussy. I've got a porn star bitchtits to squash!
Pussy chuckles with a quick shake of her head before getting back to the point. She is about to ask her next question before she spots the Dr. Pepper still in Bobbie's hand.
PW: Shouldn't you be drinking water? Soda isn't exactly a good choice right before a big match such as your big debut, don't you think?
Artie: *Sing song whisper* That's what I saaaaiiiddd...
Bobbie just shrugs.
Bobbie: I don't exactly conform to the "norm", Pussy. I was thirsty and sometimes water just doesn't cut it, you know what I mean? Besides, I may have something up my sleeve for this match against Amy that would require me to be a little...gassy.
Bobbie winks at Pussy and her jaw drops almost in shock.
PW: I'm...not even going to ask. So I assume it's safe to say you're confident going into this match?
Bobbie: I'm always confident, Pussy! I'm gonna go out there and have a good time, regardless of what Amy does or has to say. Shit! I better get going! But...hey, before I do. I have a question. Do you happen to know any homo hotties that are looking for a good time?!
Artie: I wish you wouldn't...
Pussy raises an eyebrow.
PW: Homo hotties?
Bobbie: Yeah! My adorkable BFF here loves a nice juicy sausage as much as I do, so I'm trying to help him out!
Bobbie doesn't see it, but Artie is shaking his head furiously at Pussy Willow as if secretly telling her something. Pussy Willow is at a loss for words and when Bobbie turns to look at Artie with a smile on her face, his panicked expression fades and he tries to put on a convincing smile for her.
Artie: I just... love the, erm... hohhh-m... hot... sausages... so much... Just... so much?
Bobbie: See, Artie! I told you I got this!
Pussy Willow scratches her head for a moment, before she shakes her head.
PW: I'm...afraid I don't. But, if I hear of anyone I will certainly let you know. Well, I better get going. Good luck out there, Bobbie.
Pussy Willow then turns and starts to quickly walk away, and she can almost he heard mumbling something under her breath as she walks away. Artie hums under his breath as he tries to work up the nerve to say something, when Bobbie smacks his shoulder once again.
Bobbie: Come on, little buddy. Let's get you to your seat so you can watch me smash Amy like the pound cake I smashed this morning for breakfast! Covered in whipped cream! And strawberry syrup! But no real strawberries, because I don't have time to pick the seeds out of my teeth.
Bobbie shudders at the thought of something even mildly healthy as she begins to walk off. Artie continues humming, a little louder, but the roar of the crowd makes it so that Bobbie can't hear him. She walks down the hall and toward the curtains as Artie finally gets the nerve to speak up.
Artie: I just don't get it. Is Pssss.... Short for Pussandra? Is it a Madonna or Blanket Jackson sort of situation? There's just so many questions...
Artie raises his left eyebrow and the left corner of his lip as he is clearly distraught by the lack of logic he's finding. He just lowers his head and follows suit, leaving the table with a half eaten cookie in his hand.
---
Justin: Our opening contest at SCW Climax Control is scheduled for one fall! Introducing first...!
"Barbie Girl" by Aqua starts to play through the sound system. The crowd erupts in loud cheers, as Bobbie Dahl bursts through the curtain, wearing a set of large white angel's wing and holding a microphone in hand. Only just as she jumps through, her wings get caught on the curtains and with an audible "GRK!" she is reeled back and she topples to the stage!
Adams: HAHAHAHAHA!!! Oh I like her already!
Barbie rights herself and returns to her feet where she is dancing obnoxiously and without care to the beat of the music as the crowd cheers and claps for her!
Justin: Making her way to the ring! Weighing in at two hundred forty pounds! She is from every boy's fantasy and every girl's nightmare! Please welcome wrestling's very own...BOBBIE DAHL!!!
Simone: Why didn't her parents just pin a "Kick Me" sign on her back as a child and save themselves the trouble?
Bobbie continues dancing her way to the ring, holding the microphone up and lip-syncing along to the music! Once to the ring, she walks up the steps and stops on the ring apron, looking out to the audience as she puts on the lip-syncing performance of a lifetime and the crowd is loving it! She removes her signature angel wings and hands them off to a ring crew member before stepping through the ropes and dancing to the center of the ring!
Simone: Is -- is she TWERKING!?
Adams: Trying to at least, bless her heart!
Simone: Seems Jamie Dean has competition.
She shimmies and shakes a few moments longer until her music dies down and she waits for the match to begin.
Justin: And Bobbie Dahl's opponent...!
Victim of Me by Descendants begins to play over the sounds system, the lights begin to strobe through the venue as Amy appears through the curtain dancing before stopping half way and pushes her hair back to reveal the black leather surgical face mask decorated with a Cheshire Cat Smile and above that Amy Marshall is written in red and in Japanese. Amy surveys the crowd for a moment as Justin makes her introduction.
Justin: Making her way to the ring... hailing from Juneau, Alaska... Amy Marshall!
She then continues down the ramp, as slaps the hands of the awaiting fans, she then climbs into the ring, where she then climbs the turnbuckles and surveys the crowd before climbing back down and heads to the corner, where she takes off the mask and waits for the match to start.
Simone: Lately Amy has felt something akin to being reduced to the 'welcome wagon' of SCW, having to face the newcomers like Polly Playtime, Devona, and tonight? Bobbie Dahl.
Adams: Yeah and being a Grand Slam Champion and Hall of Famer, she doesn't like it. Especially because both Polly and Devona beat her!
Simone: And that's why tonight I would hate to be Bobbie Dahl.
Jacob Summers calls for the bell.
DING DING DING!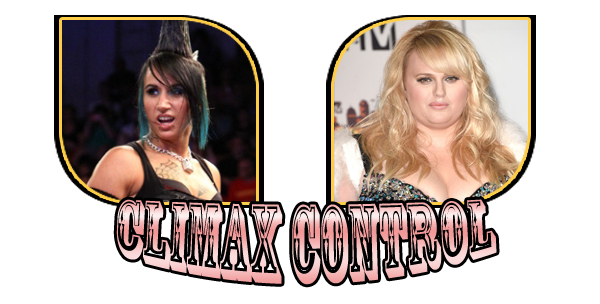 Amy wastes no time and locks up with the larger Bobbie Dahl, but Bobbie powers her off and throws her harshly to the canvas, displaying her strength advantage. Amy gets to her feet, staring at her sizable opposition, as Bobbie turns to the fans and blows them a kiss, much to their amusement and applause. Amy opts to take advantage of this as she dashes up from behind and grabs her in a rear waist lock.
Simone: Not sure what she intends with this. She can't even get her hands linked around Bobbie Dahl's waist -- god I am having such a block on that name!
Bobbie grabs her hands and pries her arms from around her waist, then rears her ample backside up and drives it back into Amy, sending the former multi-time champion to the canvas.
Adams: Amy is REALLY going to have to figure out something new here.
Holding her midsection, Amy returns to her feet with a frown, growing agitated. She circles Bobbie as the newcomer just smiles and dances in place for the fans. Amy finally slams her hands into the canvas and dashes up to Bobbie and throws three straight forearms into the side of Dahl's head! She backs up a step then goes for a roundhouse kick but Dahl manages to see it coming and duck, grabbing Amy in a bear hug from behind! She lifts her up from behind, crushing her ribs and the air from her body!
Adams: Poor Amy!
Simone: She is not doing too well here at the start but she is not giving in!
Bobbie squeezes for all she's worth when Amy breaks free by driving her head back into Bobbie's own skull! Bobbie drops her, staggering back. Amy grabs her by the arm and attempts an Irish whip but her larger opponent puts on the brakes. Bobbie then counters and instead sends Amy into the nearby corner -- only to have Amy use the turnbuckles to springboard back and she connects with a flying forearm smash! Bobbie stumbles back, but does not go down! Amy quickly goes up top and leaps off, connecting with a missile dropkick! Bobbie falls back on her feet but STILL manages to stay upright!
Adams: What is it going to take to drop that bodacious bird?
Amy goes for an Irish whip into the ropes but Bobbie reverses it, and Amy jumps onto the middle rope and leaps back and lays Bobbie out with a flying thrust kick!
Simone: That's what!
Bobbie goes down and Amy goes right for the cover!
ONE!.....
TWO!.....
Bobbie kicks out and Amy almost goes through the ropes!
Adams: Now THAT'S a kick out!
Bobbie slowly gets to her knees and Amy lets loose with a series of sharp 'Yes! kicks' to her sternum! After the third one, Bobbie suddenly grabs her boot, blocking the next strike!
Adams: Oh no...
Bobbie gets to her feet as Amy hops on one foot, then pulls her to her, grabs two handfuls of Amy's unique hair and sends her flying across the ring in a tailspin! The crowd gasps at the maneuver! Amy uses the corner to pull herself back to her feet and turns around just in time for Bobbie to plow right into her with a running Stinger Splash!
Adams: Too Fat, Too Furious!
Simone: .....
Adams: No, really! That's what it's called!
Amy falls back into the corner and Bobbie turns to the fans and smiles impishly. She then turns her back to Amy and does a short Twerk dance right before she backs that thang up and...
Adams: STINK FACE!?
Simone: Oh my god! Poor Amy!
Bobbie really grinds it in as the crowd goes nuts with laughter until Jacob pries her off and Amy rolls out of the ring! Amy staggers around, holding herself up with the barricade and coughing and retching!
Simone: I think Amy Marshall is going to be sick!
Adams: Don't look at me! I'm not cleaning it up!
Bobbie does the Nikki Bella dance while Amy recovers and she looks PISSED!
Simone: Now the fight is about to begin! You don't embarrass Amy Marshall!
Adams: And get away with it!
Amy jumps up onto the ring apron and Bobbie goes to grab her but Amy delivers a high kick to the side of her head, knocking her silly! Amy then grabs her by the hair and drops from the apron, catapulting Bobbie's throat across the top rope!
Adams: There ya go! That's what you need to do!
Amy runs to the top rope and dives off into a flying cross body!
ONE!.....
TWO!.....
Bobbie gets her shoulder up!
Amy goes right to work on the big girl, dashing into the ropes as she starts to rise ands baseball slides into her head, knocking her right back down!
Simone: This is what Amy needs to do! Keep the larger opponent down and off of her feet.
Amy grabs Bobbie's arm and twists it into an arm wringer, then lifts her leg over the back of Dahl's head and plants her with a head scissors DDT! Amy rolls her over onto her back and covers her again!
ONE!.....
TWO!.....
Bobbie gets her shoulder up!
Simone: Unique move there by Amy Marshall, and it nearly worked.
Amy goes to work on Bobbie, throwing overhand forearms down into her as she struggles to return to her feet! Bobbie shoves her off but Amy is like a wild animal, jumping right back onto her! Bobbie is back up and Amy goes for an Irish whip into the ropes but Bobbie reverses it. Bobbie leans over for a back drop and Amy jumps up and over for a sunset flip -- but Bobbie simply SITS on her! The crowd gasps!
Adams: Oh NO! We've lost Amy Marshall!
Simone: She's not DEAD Jason!
Adams: No I know. I mean I can't see her any more!
Bobbie stays on Amy in the seated position for the cover!
ONE!.....
TWO!.....
Amy manages to get her shoulder up!
Bobbie pulls Amy up to her feet, scoops her up and body slams her down hard! Bobbie then backs up a step and jumps up high and body splashes poor Amy!
Adams: OHHH!
ONE!.....
TWO!.....
TH-Amy kicks out!
Simone: And THIS is why Amy Marshall is a Hall of Famer! She does not go down without a fight!
Bobbie stands up and drags Amy closer towards the corner. Dahl then climbs the corner to the middle turnbuckle.
Adams: She's going for the Boobie Bomb! .... Don't look at me like that! That's really what she calls it!
Bobbie pauses long enough to play to the fans, blowing a kiss and winking at a group of soldiers in front row, when Amy is back on her feet behind her! Amy then jumps and connects with a dropkick to the back of Dahl's knees, causing the big woman to tumble back and crash to the mat!
Simone: She wasted too much time!
Stunned, Bobbie tries to get up and Amy runs off the ropes and nails her with a Shining wizard strike to the head! Amy with the cover!
ONE!.....
TWO!.....
THREE!
The bell rings!
DING DING DING!
Adams: Amy's bad luck against the n00bs has run out! She wins!
Bobbie remains stunned on the mat as Amy steps over her to join Jacob who raises her arm in victory!
Justin: Here is your winner -- Amy Marshall!
The crowd applauds Amy as she climbs out of the ring and drops to the floor. She heads back up the aisle as Jacob checks on Bobbie on the mat. Bobbie pretends to be gasping for breath and Jacob quickly goes into action, giving her mouth to mouth, when Bobbie wraps her arms around the handsome official and holds him down as the crowd laughs!
Simone: Bobbie Dahl goes down in defeat to Amy Marshall and believe me when I say there is no shame in that!
Adams: Yeah and now she's going for a consolation prize!
---
Cameras found themselves backstage at that very moment. Taking a bit of a break from the first match of the night. In those cameras finding themselves backstage. They found themselves focused on an pretty dark room. The only light that was seen was the single light bulb that hung from the ceiling. Fans looked on from their seats confused. Then all of the sudden something came into the light. It seemed to resemble that of a tiger. Seeing as the stripes and colored match of a tiger. Due to how dark it was, it was heard to make out exactly what it was.
It also didn't seem to help any that it was moving rather slow on top of all that. However it just had it's back turned to the cameras. Then all of the sudden the arms lifted up and what appeared to be the skin rug was thrown off this person. That person slowly turned around to reveal a smirk spread across his lips. Fans instantly reacted with boos as they released who the man was. Calvin Harris stood there with the cameras zooming in to a get a close up of his face. In that very moment he wasted no time at all in speaking up. Such an arrogant tone to his voice when doing so.
Calvin Harris: One week ago. I had my return match to SCW against the "Big Tiger" himself, Jeremiah Hardin. Going into that match I kept telling people I was going to skin the man alive. I told people that I would remove the tiger's head and make sure that I mounted it to my wall. Yet no one took me seriously. Not for a single second did anyone believe me. In fact a lot of people just thought the former Heavyweight Champion was going to run right through me and call it a day, but boy were those people wrong.
Letting a sinister little chuckle leave his lips at that moment.
Calvin Harris: I was a man that lived up to his words. I beat the piss right out of Hardin in the middle of that ring. I removed the tiger's head, skinned him alive, and lived to tell about it. In the middle of a SCW ring, I took one of their so called originals, and made him look like he didn't belong. A man that would consider himself one of the kings to jungle was taken out in a short amount of time. The damage was done and I was pleased. I was satisfied... At least for a quick moment. Although, I knew my thirst for blood was far from over. After all I said it from the start that I would take every last person out for good on this roster, until I felt like justice had been served when it came to the disrespect this company showed me. Course after Jeremiah was taken out. Didn't really know where my attention was going to go next.
There was a brief pause coming from the man. He shook his head about just a little with those eyes starting to narrow a little more on the lense of the camera.
Calvin Harris: I can tell you that I never had any intentions whatsoever in putting my attention to Joshua Acquin. For he was merely just a small snack. It wouldn't have filled me up and he serves no real purpose to SCW at all. Therefore it would have been nothing more than a waste of my time. But then all of the sudden there was a rumor that emerged. A rumor that stated Mr. Acquin was bitter over what I had done at Into The Void. A rumor that stated Mr. Acquin felt I had upstaged. A rumor that basically implied that Mr. Acquin had taken offense to what I had done, because he felt like he was better than me. Well, that was something that got my attention. That was something that made Joshua a target. One that will be completely and utterly destroyed right here tonight.
Of course those intense set of eyes of the Martyr was going to be a focal point for all of those fans watching. Many people said that eyes were the most important factor into telling a story. The eyes this man was displaying were the eyes of a man that believed every single word coming out of his own mouth.
Calvin Harris: I do find it amusing that going into this match, Joshua. You tried to say that there was never any bitter feelings towards what I did. Instead you tried to act like a hard ass and imply that I went for the weak link. You tried to say that if I was any type of real man that I would have went after you instead of Laki. You were doing your very best to try and paint me as some type of coward. All while making yourself seem like the ultimate badass. After all what was it that you said? I believe it was something along the lines that had I gone after you. You would have snapped my ankle, just like you snapped his? Oh boy, Joshua. You truly are one stupid son of a bitch.
Taking a step or two closer towards the camera. Getting himself right up under that single light bulb did make his features stand out just a little more.
Calvin Harris: Because you see you were already in danger for letting this so called rumor slip out. Then for you to try and deny it as well as act like a tough guy. All you have done is sealed your fate in seeing to it that I do the snapping of limbs around here. Only difference is I'm going to snap your neck like a twig and leave you to slowly die in the middle of that ring. You can't scream, you won't be able to crawl away, nor will you be able to call for help. You'll just slowly die a very painful death!
Cameras found themselves zooming in on those rage filled eyes the moment those final words left his mouth. Those eyes were surely sending a message to every fan in attendance as they could be heard booing loudly. Some booing loudly out of hate, but many of them booing loudly in the name of fear. That was the last image seen before the cameras cut out from this room and headed elsewhere.
---
The camera cuts backstage where Kris Halc is walking through the hallways. He moves quickly, looking around the halls for someone. He turns at an intersection and the camera follows behind him, focusing on the Roulette Championship hanging from his left hand at his side. As he moves down the hallway, Ms. Rocky Mountains steps out of the locker room, and spots Kris. She steps into his path.
Ms. Rocky Mountains: "Kris do you think I could..."
He steps around her, not breaking stride.
Kris: "No. I don't."
He moves past her, but she spins on her heels and tires to fire off her question before he is out of earshot.
Ms. Rocky Mountains: "Your new group though..."
Before she can finish, he is around another corner. The camera follows him, but almost slams into his back as he stops in his tracks. Pussy Willow comes into the frame as the person that has halted his progress. He steps to the right to move around her, but she steps with him. At the same moment, they both try to move left.
Pussy Willow: "Kris, you think you could answer a couple of questions about what The Black Sheep are planning? You guys sure have been the topic of conversation all week. What made you decide to start a new group?"
The camera moves around to show them face to face, and catches the heavy roll of Kris' eyes.
Kris: "I have nothing to say to you."
He raises his arm to her shoulder and moves out of his way, walking past her without a more substantial response.. When he gets to the end of the hallway, he sees the person he is looking for.
Kris: "Stoner!"
Kris closes in on the interviewer, who seems to perk up at the sound of his voice. Kris slings the Roulette Championship over his shoulder as he approaches.
Kris: "You think you could..."
Another interruption.
Mikah: "No, I don't think he can, Kris."
Mikah smirks as she steps into both men's line of view. Kris tries to look around her, but she weaves to stay in his line of sight. Stoner takes a step towards them, then thinks better of interrupting. Kris steps to his left, but Mikah stays in his way. He quickly moves right, and when she follows, he spins left, moving around her. Instead of going immediately to Stoner, he stays facing her as she turns.
Kris: "Too slow..."
She narrows her eyes at him and crosses her arms over chest as she looks at him.
Mikah: "That's funny, I didn't think Mercedes Vargas was around here."
She looks at him before looking at her modified t-shirt that showed some cleavage and all of her toned torso. He nods back over his shoulder towards Stoner.
Kris: "Is there something that I can do for you, or that you want to take off for me? I kind of needed to talk to Stoner."
Mikah frowns at him before looking at him.
Mikah: "There's probably something that you can do for me...."
She raises her eyebrows a bit suggestively before shrugging her shoulders.
Mikah: "And nobody really needs to talk to Stoner. I don't think I've said two words to him my entire SCW career."
She smiles at him before looking over at Stoner and looking the guy over.
Mikah: "And I will not be taking anything off for you."
She gives him a slightly pointed look. Kris points down the hallway.
Kris: "Well the two talentless sluts that lurk backstage as eye candy to stare at while they ask stupid questions are back there."
He takes a step closer to her, leaning forward and speaking lowly, almost directly into her ear. The camera happens to be on the same side that he leans to, and is able to pick up everything he says, despite Stoner failing to do so, even when he cranes his head towards them.
Kris: "...and there are sooooo many things that you would very much enjoy me doing to you, and you know it."
He takes a step back, half-turning like he is going to do his interview and leave her behind. She bites her bottom lip, thinking about it.
Mikah: "And...to touch on that..."
She steps forward, not allowing him to go back to his interview just yet and she encloses the space between them, placing a hand on his upper arm and leans up on her tip-toes to speak into his ear.
Mikah: "And if only you could think about all the dirty, dirty things I could do to you....."
She winks at him and steps back before looking at Stoner and narrowing her eyes at him a bit. It is Kris' turn to weave over into her line of sight.
Kris: "We both know you're way too scared to do any of them, so I guess I'm wasting my time dwelling on them. You're even taking back your whole promise to half-birthday suit up."
He shrugs.
Kris: "The ball is in your court. It always has been. You just have to make up your mind as to if you are really too chicken to follow through. I wouldn't want you to get in trouble with Drake."
He winks at her, hoping the little jab lands as well as he planned it to. She gives him a dirty look and places her hands on her hips. She opens her mouth to say something and quickly closes it, clearly rethinking whatever it was she was going to say.
Mikah: "Maybe I should join in on your little interview. I mean, didn't you already say everything you had to say about that trash known as Steve Ramone?"
She offers a polite smile to Stoner before moving her eyes to Kris.
Mikah: "After all, we both agree that I'm much nicer to look at."
She purposely reaches up and adjusts her bra and messes with her shirt before looking at Kris. Kris points back over his shoulder at Stoner, not taking his eyes off of Mikah.
Kris: "We wasn't going to ask me about Steve."
Mikah looks a little confused, but Kris manages to wrench his eyes off of her and over to Stoner. He holds up his right hand, and rolls his fingers in Stoner's direction, giving him the chance to ask a question.
Stoner: "Well we have all been told to see if we can get any details about your new gr---"
Kris holds up his palm, stopping Scott from finishing his thought. That was all he needed to hear to make his point.
Kris: "That's what I came to talk to him about. This whole "MY" group thing. Last I checked I didn't put this shit together. I got an invite just like you did. Yet, everyone is putting it on my shoulders...."
He lets his eyes wander up and down Mikah, his thought trailing off momentarily.
Kris: "...and the only two things that belong on my shoulders... right now... are both of your legs."
Mikah looks at him, biting the inside of her lip to keep herself from blushing.
Mikah: "Right now? In front of everybody, Kris?"
She runs the tip of her tongue along her bottom lip, slowly.
Mikah: "Are you sure that you can get it up with all the pressure of everybody watching?"
She raises her eyebrows at him. He nods. Not backing down from the challenge at all.
Kris: "I thrive under pressure. Are you sure you could handle the cameras being here? That's the easiest way for you to get in trouble. I wouldn't want you to be grounded or anything."
He looks at the camera, and then back at Stoner.
Kris: "Or we can tell them to give us some privacy, and we can come back to finish this whole interview thing."
She closes her eyes for a second before looking at Kris, an amused look in her eyes.
Mikah: "You're right."
She looks at him before looking at the camera.
Mikah: "I won't get in trouble but I won't do anything on camera that could be passed around the internet."
She shrugs her shoulders.
Mikah: "I guess you'll have to wait..."
He shakes his head.
Kris: "Why should either of us have to wait on them, when we could go do something much more entertaining and make them wait on us to come back?"
She shrugs her shoulders a small mischievous glint in her eyes.
Mikah: "Okay. Let's go then."
Kris motions down the hallway that she came from to step into his path and she very subtly nods to him. He looks back at Stoner.
Kris: "Stay here..."
Before he can reply, the two champions leave him standing there alone. The camera watches them leave, and then turns back to a confused Stoner before cutting away.
---
We are taken backstage to the dressing room of James Tuscini. We see that Dmitri and Pinky del Ferrando are also there. The three are watching television and we listen in.
James: You gotta watch this video Dmitri! This will show you how we are compared to the rest of the wrestlers in Sin City Wrestling.
Pinky: Don't turn away or you may miss the action.
We watch the video Dmitri, Pinky, and James are watching. What we see is a Grizzly Bear dragging a Deer carcass into the bushes to hide it so he can eat it Slater on. After successfully covering the Deer carcass with branches the Grizzly Bear walks off satisfied that he has a meal stored for another time. A short time later a Wolverine comes sniffing around and he locates the Deer carcass. The Wolverine uncovers the Deer and starts dragging the it out from the bushes.
James: Not sure if you know this Dmitri but an adult Wolverine is between 30 to 50 pounds so not a very large animal. A Grizzly Bear is usually from 300 to 600 pounds so on the average a Grizzle Bear is about ten times the size of a Wolverine.
In the video they watch the Grizzly Bear return and he's pissed off when he sees the Wolverine dragging his Deer carcass away. The Grizzly Bear approaches the Wolverine and he protests with snarls and growling. The Wolverine, upset that this jackass Grizzly Bear is disturbing him while he's dragging the Deer carcass away, drops his hold on the Deer carcass and he confronts the Grizzly Bear.
James: Here comes the good par!
Pinky: Yeah!
The Grizzly Bear gets in the face of the Wolverine and the two have a standoff. Both are snarling and growling and the Grizzly Bear stands upright to look more intimidating to the much smaller Wolverine. When the Wolverine sees the Grizzly Bear trying to act the badass the Wolverine decides he's had enough of this jerk Grizzly Bear and he becomes the aggressor. The Wolverine charges the Grizzly Bear and begins fighting and biting the much larger animal. The two go after each other with the smaller Wolverine getting the upper hand to the point where the Grizzly Bear runs away due to getting his ass kicked. The Wolverine stands there watching the Grizzly Bear retreat. When the Grizzly Bear is out of sight the Wolverine returns to the Deer carcass and resumes dragging it into his territory. James clicks the remote to turn off the television.
James: I told you that was a great video! Big stupid arrogant dumb ass asshole Grizzly Bear got his ass kicked and humiliated by a Wolverine that is 10 times smaller than he is! That's what happens when someone gets cocky and over-confident. They write a check with their mouth that they cannot physically back up in a fight. Then once they are in the fight they realize they are getting humiliated so they run away like that Grizzly Bear ran away from the Wolverine.
Dmitri: I'm not sure what that has to do with us facing The Bad Boys tonight.
James: Remember at Climax Control 180? Rage came into our match so over-confident that he felt he was like the Grizzly Bear, big and bad and aggressive, and yet he got his ass kicked and humiliated by me the smaller wrestler. He thought his size and loud mouth was going to scare me away but just like the Wolverine stood up to the Grizzly Bear so I stood up to Rage and the world saw what happened.
Pinky: You two go into the match and leave control of ringside to me. Only two of the three Bad Boys will be assigned to the match. The third one will probably remain at ringside to try to interfere in the match to cost you two the win. If the third Bad Boy, or anyone else in Sin City Wrestling, tries to interfere in your match, you will see me go into Wolverine mode and destroy them. James knows that I'm not afraid to throw myself in a fight regardless of how many people are against me. I piss the hell out of a lot of people when I do that because I'm out-numbered and yet I still kick everyone's ass and I'm the last man standing. Dmitri you need to understand I'm not just talking about wrestlers here. If Ekaterina decides to show up and get involved in the match to distract you I will take her on also.
Dmitri: Thanks Pinky for being in our corner. I'm sure you'll be able to prevent any form of interference on the part of The Bad Boys. When it comes to Ekaterina though please be careful because she operates in a dimension humans are not able to fully operate in. James let's prove to the world we should be the ones to challenge for the Tag Team Championship. Tonight we walk into the ring as combatants and walk out winners with our hands raised in victory!
James, Dmitri, and Pinky stand up and the three raise their right hands into the air and meet their hands high. They let out a cheer of "ALL FOR ONE AND ONE FOR ALL!" and then they drop hands. They return to the couch where they each take a seat and the scene ends.
---
We return to the backstage area as Shawna Jennings can be seen walking down the hall with her trusty clipboard in one hand and her cell phone against her ear.
Shawna Jennings: Yes, I am well aware he was gone for a while but that doesn't matter.
The phone conversation seems to be a little heated but Stoner decides to interrupt her.
Stoner: Uh, excuse me Shawna.
He says while tapping her on the shoulder.
Shawna Jennings: Travis is paying you to help him and if you don't he will fire you.
Shawna continues to talk on the phone as Stoner keeps trying to get her attention.
Stoner: Uh, Shawna
Shawna rolls her eyes as she finally notices Stoner standing next to her.
Shawna Jennings: Hang on Mason, I have a bug to squash.
Shawna presses the hold button and looks directly at Stoner.
Shawna Jennings: What do you want little man?
Stoner gulps a little while taking a step back.
Stoner: Where is Travis?
Shawna turns her torso to face Stoner while placing her phone next to her chest.
Shawna Jennings: Are you fucking kidding me? You interrupt my important phone call to ask me a stupid question like that. My boss will appear when he sees fit not run along before I have you thrown out for smelling like a hobo.
Stoner gulps again.
Stoner: Look, there has been a lot of talk on social media that Travis will be demanding another title match. Is this a true statement or just a rumor?
Shawna gives Stoner a very nasty look.
Shawna Jennings: You idiots don't listen do you. Travis doesn't want his championship rematch right away. He just wants to hurt people and trust me he will hurt someone. Now, if you don't mind I have more important business matters to take care of so excuse me.
Shawna abruptly walks out of the shot as she returns to the phone call she was taking as the cameras fade out.
---
Justin: This match is scheduled for one fall... introducing first... from Las Vegas, NV... Joshua Acquin!
Nightmare Hits the PA as Joshua walks out from the back with boos from the crowd. As he walks slowly to the ring he avoids all contact from fans. Once in the ring he goes up to the middle rope of the turnbuckle, drawing boos from the crowd as he holds up his arms.
Justin: And his opponent...
Inside the arena the fans were sitting on the edge of their seats waiting in anticipation for the next bit of action to take place. With that being said Bullet For My Valentine "Your Betrayal" began to hit the arena's speakers. The guitar riff kicking it all off and it was something the thousands in attendance were able to recognize from the start. Didn't take long at all for those fans to begin to change their tune. They went from being excited for action to completely and utterly loathing the show. All because of who was about to make their to the ring.
Only a few seconds had passed since the song began to play. That's when the curtain could be seen being slowly pulled back. Stepping out a moment later happened to be none other than the man known as the Martyr of Pro Wrestling himself, Calvin Harris. Seeing the man caused the crowd to uproar again, but this time with louder boos and jeers. All of them hoping that this was going to be enough to get him to go away. However they should've known better than that. Standing center of the stage, Calvin looked around the ring with this smug smirk on his lips. The type of smug smirk that would make people want to knock it right off his expression.
That being said Calvin found himself stretching his arms out to either side of him. Almost like he was encouraging the crowd to give him more hate. For this was something that actually motivated him and something that actually drove him. Like puppets the fans gave in booing even louder and vocally expressing their hatred for him anyway that they could. After a few moments he lowered his arms back down at his side and began to slowly make his way down the ramp.
Justin: Ladies and gentlemen. Introducing at this time all the way from Chicago, Illinois. Weighing in at two hundred and twenty seven pounds. He is known as the Martyr of Pro Wrestling. . . CALVIN HARRIS!
Hearing that announcement put the crowd on edge. It was like they were hearing nails running down a chalkboard. Not a pleasant situation at all. Again they were vocal getting louder with their boos. At this point they were so loud it was hard for people to even hear themselves think. Let alone begin to form an actual thought that made any sense. By this time that he had been introduced to the crowd. Calvin was halfway down the ramp, seemingly taking his time. That smirk of his remained on his expression as he let out a couple of chuckles at those fans he deemed pathetic. Though, he had finally made it to the end of the ramp.
Calvin took a couple of steps towards the ring and reached up with his right hand grabbing the middle rope. He proceeded to pull himself up onto the apron and onto his knees. He pushed himself right up to his feet and in a pretty swift motion. He lifted one leg over the middle rope, ducked down under the top, and found himself right in the ring. That's when Calvin took it upon himself to take the nearest turnbuckle. He climbed it right up to the second rung and looked out at the booing crowd. Not a single one of them were backing down from how they felt about him. Something that was just making him happier and happier with each boo he heard.
All of the sudden he brought his hands up and out to each side of him while tilting his head back a bit. It was almost like he was in a position where he was forcing the crowd to "bask" in all his glory or as if he was wanting them to "praise" him. Something that wasn't going to happen. Not even on his best day. That taunt remained for only a couple of seconds. At least until the theme song found itself fading out. At that point Calvin turned himself around leaping down from the turnbuckle and found himself bouncing around on his two feet waiting for the next bit of action to take place.
DING DING DING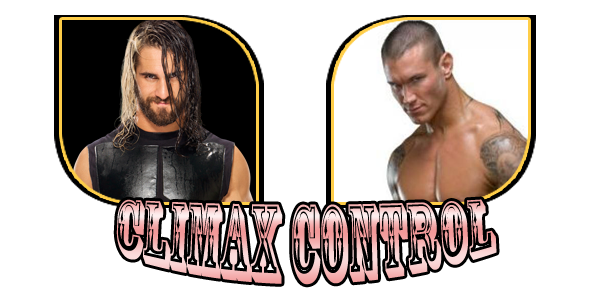 Harris and Acquin circle the ring, as they watch and wait for someone to make a move as Harris is the first to make a move and gets ready to lock up with Acquin, but as he moves in to lock up with Acquin, Harris skips past him and pushes Acquin away. Harris smirks as Acquin just glares at him, as they both slowly move around the ring before inching toward each other and then lock up.
Simone: I'm surprised this hasn't started as a brawl.
Adams: There is still time to erupt into an all out brawl.
As they lock up, they both jockey for position as Acquin gets the slight upper hand and places Harris into a headlock and holds that position for a few moments, before Harris manages to counter and places Acquin into a headlock, which he holds that move for a few moments until Acquin grabs a handful of Harris' hair and pulling it and then he pushes Harris into the ropes. From the momentum, Acquin whips Harris into the ropes, however, as Harris comes back at Acquin, Harris shoulder blocks Acquin down to the mat.
Adams: Both men seeking to get the upper hand here... with Harris just edging it this moment in time.
Harris looks down at Acquin before backing up against the ropes, but Acquin lays himself flat, which Harris hops over him and Harris hits the ropes on the other side before coming back at Acquin but Acquin leaps over him and as Harris turns Acquin bounces off the ropes and Harris responds by laying himself flat against the mat with this time Acquin leaps over him and as Acquin gets to the ropes, he grabs them stopping himself instantly, however, expecting Acquin come back at him, Harris tries for a dropkick but misses and he climbs back to his feet, Acquin hits a standing dropkick on Harris.
Simone: Good little sequence here... as Acquin almost knows what's coming from Harris and surprises Harris with a standing dropkick.
Adams: Good athleticism from Joshua.
Acquin then urges Harris to get up and Harris gets up and Acquin grabs Harris for the Nightmare (kill Switch) but Harris drops down and quickly climbs out of the ring, as Acquin watches him before climbing back to his feet as he then climbs out of the ring and chases after but Harris climbs back into the ring as Acquin tries to grab him but Harris leaps over the ropes just as Acquin climbs back into the ring. Acquin approaches the ropes and Harris grabs Acquin and drops down catching Acquin against the ropes.
Simone: Acquin almost catches Harris with the Nightmare but Harris quickly wriggles free from it.
Adams: Harris is finding different ways to slow Acquin down.
Acquin falls to his knees, As Harris climbs back into the ring and goes over to Acquin who manages to get to his feet and end up in the corner, where Harris delivers a punch to the stomach of Acquin before unleashing a series of stomps to his stomach until he is in a sitting position in the corner. Harris then back away for a moment to survey what he has done before moving back in and grabbing Acquin and pulling him to his feet, where he pushes him into the ropes and then whips him, but as Acquin comes back he grabs Harris' hair and throws him down to the mat.
Adams: Harris is back on Acquin and beats him down in the corner.
Simone: But he still needs to do more, as Acquin just seems to find a way to get back up.
Harris moves to get back to his feet, however, Acquin surprises Harris with a knee to the face, which sends Harris back down to the mat. Acquin then proceeds to stomp on Harris several times before climbing to his feet and then hitting a jumping knee drop to the head of Harris before going for a pin...
Simone: Acquin continues to fight back and goes for the pin of the night.
ONE!
TWO!
Kickout...
Adams: Close.
Harris kicks out, as Acquin slaps the mat in frustration, as he climbs on top of Harris and begins to punch, hit forearms and slap the face of Harris over and over, as the ref yells at him to come away but he ignores it until the ref pulls him away. Acquin shrugs his arm away and goes back to Harris, where he grabs him and pulls him up to his feet, as Acquin delivers some more forearm shots, which staggers Harris and Acquin grabs Harris' hand and whips him into the turnbuckle and Acquin follows it up with a splash into the corner. In the corner, Acquin hits several stomps of his own before grabbing Harris once more and dragging him up to his feet and then hits a uppercut sending Harris to the mat.
Simone: Acquin is really giving it to Harris.
Adams: There has been a lot of words exchanged between these two and Acquin is choosing to use his fists to talk right now.
Acquin grabs Harris' foot and drags him to the centre of the ring before locking him up figure four lock, as Harris begins to scream out and fight to try and get out of the move as Acquin screams at the ref to ask him. The ref asks but Harris shakes his and shouts no.
Adams: Harris is in trouble here.
Harris looks around for some ropes and tries to reach out for them but with no luck. Gritting his teeth as he battles though the pain, Harris begins to rock himself and manages to roll himself onto his front and countering the move with Acquin now in the figure four lock and screaming in pain, as he reaches out for the ropes and just catches them with his figure tips. The ref sees this and forces Harris to release the hold, which he does and Acquin rolls himself out of the ring to the mat below, while Harris lays on the mat catching his breath.
Simone: Great counter by Harris and turns the tables on Acquin.
Adams: But Acquin shows some great ring aware and barely escapes.
The ref quickly begins to count both men...
ONE!
TWO!
THREE!
Harris stretches his legs and tries to shake off the uppercut etc... as much as he can, as Acquin grabs the apron and pulls himself up, as he stretches his legs.
Adams: Both trying to will life back into there limbs.
FOUR!
FIVE!
SIX!
Harris grabs the middle ropes and slowly pulls himself up to his feet, which breaks that count. Harris staggers to the centre of the ring, where he looks to where Acquin is before moving in and hitting a baseball slide to the side of Acquin's body, who goes flying. Harris gets back to his feet and climbs out of the ring and onto the apron before leaping off and hitting the Magic Bullet Theory (Leaping Double Foot Stomp) onto Acquin.
Simone: Holy crap!
Adams: You can say that again... that will certainly put an end to Acquin.
Harris climbs back to his feet, as he heads over to Acquin who holds his torso from the foot stomp, Harris picks up Acquin and places him against the guard barrier, as the ref yells at Harris to bring it back into the ring before starting another count.
ONE!
TWO!
THREE!
Adams: Acquin is in serious trouble now.
Harris hits a couple of chops to the chest of Acquin before taking a few steps back and then hits an enziguri, which Acquin drops down to the floor and Harris follows it up with a killshot knee strike to the face of Acquin.
Simone: These shots are vicious and I think Acquin is out cold.
FOUR!
FIVE!
SIX!
Harris grabs Acquin and throws him back into the ring and follows close behind but instead of going for the pin straight away, Harris climbs back to his feet and grabs Acquin and pulls him up, where he then proceeds to set up and hit the Martyr's Massacre [Vertebreaker].
Adams: If he wasn't out cold then... he is now.
Harris then covers Acquin...
ONE!
TWO!
THREE!
DING DING DING!
Justin: The winner of this match... Calvin Harris!
Simone: Calvin win... but I have feeling this isn't quite over.
Calvin's music hits over the p.a as the ref pulls Harris to his feet and raises his arms in victory.
---
A split screen can be seen with Belinda Simone and Jason Adams on one side and the backstage area where activity can be seen but nobody is in focus of the camera at the moment.
Simone: We made arrangements to talk to Sam Marlowe concerning her unplugged video that has been streaming this week.
Suddenly, the camera pans around to find Sam Marlowe who is walking along the hallway, nose in a book. She is stopped by the cameraman who forces her to look up at the monitor nearby showing her that Simone and Adams wanted to talk to her. Tucking a finger into her book, she smiles at the camera as once more the image goes to a split screen.
Sam Marlowe: Hi Belinda, hi Jason. What can I do for you?
She crosses her arms with the book tucked under her arm.
Adams: Well Sam, we wanted to talk to you about your unplugged rant that has been going somewhat viral this week.
Simone: I have to ask, why did you do that shoot?
Sam Marlowe: Well Belinda, I felt that I needed to put everyone on notice about how much people tend to make it all about them and flood social media with every little thing. I mean this is a wrestling company and if you want to have "heat"
Sam uncrosses her arms to make air quotes before continuing.
Sam Marlowe: ...from using social media to whine and complain and moan about your career and who is sleeping with whom, whose marriage is strong and who needs to have their lives validated by everyone on social media. Maybe this is because I am invisible to everyone when it comes to social media and you know what...I am glad I am. I can live without twitter and other social media and the over the top drama that seems to happen there constantly.
Sam smiles as Belinda shakes her head slowly.
Simone: But Sam, that is how our product is put out there for the people, the internet and social media. Are you saying you don't want to be seen and heard on twitter?
Adams: Yeah, being on Twitter makes you noticed by everyone that much easier.
Sam scoffs as she shakes her head.
Sam Marlowe: I don't try to get noticed on Twitter Jason because from everything I see on there, it is all the wrong kind of attention. If I am looking for attention, it is out in that ring that I want to get it. It is in front of those fans who are watching. I want the attention of the fans cheering me on to win in the ring. As a matter of fact, maybe that is what I need to do...get off social media to focus on doing in the ring what brought me to the dance.
Simone: Are you saying you are leaving social media? No more @sammi_which ?
Sam nods slowly, her smile fading slightly.
Sam Marlowe: If that is what it takes, then that is what I am going to have to do. But til then, I have a match to get ready for...it's been great to talk to you two.
With that, Sam once more opens her book and walks out of the scene leaving the split screen of Belinda and Jason on one side and an empty view on the other.
---
Sin City Wrestling cameras finally catch up to Travis Nathaniel Andrews standing outside his private dressing holding something up next to his face. Due to the camera angle, it's not very clear what he could be holding. With hardly any audio, everyone just speculates this could be someone who has strong ties to the world of professional wrestling.
Simone: Who could Travis be talking to?
Adams: I have no earthly idea.
Belinda Simone and Jason Adams are watching on their monitors as Travis looks over his shoulder and sees a camera being pointed right at his face.
Travis Nathaniel Andrews: Hang on
Travis says into the phone before pulling it away from his ear and placing it against his chest. His eyes are covered with dark sunglasses and his hair looks to be styled in a weird kind of way.
Travis Nathaniel Andrews: What in the fuck do you morons think you are doing?
The cameraman stays perfectly still as Travis starts to walk closer towards him.
Travis Nathaniel Andrews: Do you piss ants have any clue what privacy is these days?
The question just lingers as the cameraman's breathing is picked up in the camera.
Travis Nathaniel Andrews: Are you going to answer my fucking questions or am I going to have to file a harassment suit on your company?
Belinda and Jason look at each other not sure what has gotten into Travis.
Simone: Harassment suit? I don't see anything wrong with our cameraman.
Adams: Travis is just mad we caught him talking to his imaginary friend.
Belinda can't help to chuckle at that comment as the situation gets a little more dire. Jason stops laughing as another camera shows Travis right up in the poor man's face.
Travis Nathaniel Andrews: You must think this is funny huh. Here I am coming off a clean victory over that miserable Sasquatch named Ryan Keys and still people have the audacity to make false accusations without any or real hard evidence. Christian Underwood says I need to EARN my REMATCH. Will see what he does after I embarrass his golden muppet here tonight.
Travis's hands are firmly gripping the collar of the cameraman's shirt and hoisting him up off the ground. His face looks to be bulging as the same redheaded woman who appeared at Into The Void 6 comes walking into the picture.
Ureka Sinshue: Travis, put the sorry sack of shit down before you do something Christian Underwood will regret later.
Belinda turns to look at Jason.
Adams: What does she mean by that Bellie?
Simone: I honestly have no idea and stop calling me Bellie.
Travis takes a deep breath before throwing the cameraman down to the ground.
Travis Nathaniel Andrews: Oh trust me, these fucktards are going to hear more from me. I don't care what people have to say because in the end I am MR. SCW.
Ureka gives Travis a soft peck on the cheek while running her fingers along his chin. The cameraman starts to stir as Travis gives a small wink of his eye. Ureka nods her head before kicking the poor man square in his ribs. A sick, sadistic smirk appears on Travis' face as they walk out of the picture together.
Simone: Oh my god, what in the hell just happened?
Adams: That is a good question and one that I have no answer too.
---
Bobbie is seen walking backstage following her loss against Amy in her debut match. One would think losing would put a damper on her spirits, but nope! Not Bobbie! Although she is slightly exhausted and feeling the burn after a hard fought match, she has a big grin on her face as she searches around trying to find Artie. As she searches, an even bigger grin appears on her face as she stops walking and stares straight ahead, clearly enjoying the site that she sees. The camera pans back just enough to see that the "Cockney King" Ben Jordan, standing just up ahead. She licks her lips and slowly starts walking towards him.
Bobbie: Well, hey there, hot stuff...Aren't you a site for sore eyes!
Ben lifts his head and looks at Bobbie with a polite smile on her face as she continues to look him up and down, not even bothering to hide it.
Ben: Ya got your Brit's mixed up, love. Hot Stuff is the one who runs things around here. Ya know, the fella that gave you your contract?
Bobbie waves it off with a laugh, but she continues to enjoy the glorious view of Ben Jordan standing before her.
Bobbie: And he lives up to that name, but you could give him a run for his money in the nickname department!
Ben offers her a laugh and then extends his hand.
Ben: Well thanks for the compliment, love. Welcome to SCW, by the way. Name's Ben Jordan.
She licks her lips again and slowly shakes his hand.
Bobbie: Oh I know who you are. And trust me...the pleasure is alllll mind to be had.
Ben smiles and chuckles again as the handshake is finally broken.
Ben: Sorry about your loss out there. Amy might be a friend of mine, but I was rooting for ya to win in ya big debut. Bloody good effort, though.
Bobbie just nods and then shrugs her loss off once again. As she stares at him, an idea suddenly hits her.
Bobbie: Hey! So, I've been a huge fan...Pun intended...of your's for the longest time now. You think I could get your autograph?! We may be co-workers now, but it'll still make my day if you signed something for me!
Ben thinks about it for a moment and then nods with a quick shrug.
Ben: Sure. Why not. Always happy to please a fan.
Bobbie: Great! I always keep a marker in my pocket just in case!
She reaches into the pocket of her pants-yes, the same ones she just wrestled in- and holds it out to Ben. He raises an eyebrow and grins at her.
Ben: Ya had that in your pocket while you were wrestling? Didn't it poke ya a time or two?
Bobbie grins and just as she is about to answer, Ben snatches the marker out of her hand.
Ben: Don't answer that. Right. I walked into that one. So, what would you like me to sign? Don't tell me you have a picture in your pocket, too?
Bobbie shakes her head slowly and has a big grin on her face as she perks out her chest and Ben does his best not to look down at them. He blinks at her as she waits for him to sign her chest!
Ben: Uhhh...You want me to sign your...?
Bobbie nods.
Bobbie: My tits! Boobs! Puppies! Love pillows! Whatever it is that you Cock...neys...call them! I plan to get that signature of yours tattooed afterwards!
Ben blinks again and scratches his head, and Bobbie doesn't move an inch. She keeps her pointed out towards him, her eyes begging him to sign them. He eventually takes in a deep breath and shrugs.
Ben: Alright. Why the hell not. Always a first for everything.
Ben then quickly signs his name right on Bobbie's chest and hands her the marker after he's done! She squeals happily and jumps up and down, excitedly! Luckily for her, her boobs are strapped down with a good bra this time and she throws her arms around Ben, giving him a quick and tight squeeze!
Bobbie: Thanks so much! You just made my day!
Ben: Always happy to...
Ben suddenly jumps a bit as Bobbie reaches around gives ass a nice squeeze! She smiles one last time before she skips off past him, continuing her search for Artie. Ben stands back for a few moments, blinking and scratching his head.
Ben: I should have expected that. Really, I should have...
He lets out a sigh and shakes his head before he walks off in the opposite direction.
---
Simone: Coming up next, we will see the new Bombshell Roulette Champion Chelsea Payne in her first match since winning the title at Into the Void VI where she will face former World Bombshell Champion Sam Marlowe in a non-title match that could have serious ramifications for her first defense of the title!
Adams: And that will not sit well with the former Bombshell Roulette Champion Jessie Salco who just so happens to be joining us for this match!
The camera pans over to the left where we see Jessie sitting at the desk, however she doesn't have the announcer headset on as she is listening to an album on her IPod.
Simone: Oh, for the love of, it was her idea to come out here in the first place!
Adams: She probably figured that she had more time before the match started.
Before either of the commentators can disturb her Jessie removes her earbuds and puts her IPod on the desk before putting the headset on.
Jessie: I'm sorry, did you say something? I was listening to the new Unleash the Archers album instead of listening to the boring part of your commentary!
Simone: Boring?! We were filling in the viewers on the background to this match!
Jessie: Background that anyone who watches SCW already knows, besides, this is a random filler match, what background is there to give? Let's take it to Justin already!
Adams: THAT'S BELINDA'S LINE!
Justin: The following non-title match is scheduled for one fall!
"Do you really want to do this now" is heard before Def Leppard's Let's Go begins to play the image of fire begins to play against the curtain to backstage. Stepping through the curtain of fire, a woman walks out with a smile as she poses at the entrance.
Justin: Introducing first, from Houston Texas, she is the one and only, Sam Marlowe!
Sam raises her arms as she is introduced. Heading to the ring, she plays to the fans, slapping hands and posing with others. Finally, she climbs the stairs to the ring apron and lays herself across the middle rope and blows a kiss to the camera and then rolls inside the ring. Walking towards the corner, she unzips her short jacket and pulls it off. Handing it to ringside staff, she turns and begins stretching out for the match as she watches her opponent.
Simone: You have history with Sam as well as she put an end to your hopes of winning the World Bombshell Championship at the last Summer XXXTreme.
Jessie: I know and if you want to stay on my good side you won't bring that up again!
Adams: Wow, touchy much?
Jessie: I just don't like being reminded of past failures!
Justin: And her opponent.
Jessie: Speak of the devil.........
The arena is dark as the beginning of the music starts. A womanly figure appears on the stage as two spotlights circle until settling on the figure. She's dressed in a gold hooded jacket, the hood covering her head as she looks down at her feet. As the tempo picks up, she flips her head back, flashing a brilliant smile to the fans.
Justin: From Soho, New York, she is the reigning Bombshell Roulette Champion Chelsea Payne!
She unzips the jacket as she starts walking backward with her hands raised and then spins as she reaches the ring, however the moment she spots Jessie at ringside she ditches the jacket and removes her title before going over to Jessie and trash talking the former champion saying that she'll never take back the title whilst Sam paces back and forth inside the ring.
Jessie: You know Chelsea, if you want to avoid a world of hurt you'd better turn around just about....... now!
Chelsea rolls her eyes as she backs up towards the ring but it turns out that she should've heeded Jessie's warning as Sam hits her with a running baseball slide before following that up with a Springboard Crossbody prompting Jasmine to call for the bell.
DING DING DING!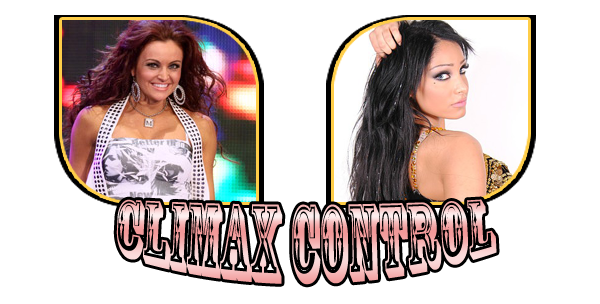 Simone: And the match is underway earlier than expected!
Adams: It could be argued that you had something to do with that Jessie.
Jessie: Hey I tried to warn her! Not my fault she's got a short attention span or that Sam is impatient!
Once the bell rings Jasmine wastes no time in starting her count but she doesn't get far before Sam rolls Chelsea into the ring leaving the Roulette Championship near the announcer's table where she follows the champion in and goes for a quick cover.
ONE!
TWO!
And Chelsea kicks out at the count of two! Knowing that its way to early in the match for her to get a proper pin-fall Sam shakes her head before picking up Chelsea only to be surprised with a European Uppercut to the jaw stunning her and sending Sam stumbling over to the ring ropes, sensing an opportunity to take advantage of this Chelsea grabs Sam by the head and hits a running reverse Bulldog planting her in the middle of the ring before going for her own cover.
ONE!
TWO!
And Sam kicks out! Chelsea doesn't let up though as she mounts Sam and starts pummeling her face with rights and lefts prompting Jasmine to start a five count.
Simone: Chelsea showing a mean streak here.
Adams: Now if only there was more kissing and they had no clothes on.........
BS and Jessie: KEEP IT CLEAN JASON!
Chelsea stops her assault at the count of four and backs up a bit before calling for one of her signature moves.
Simone: Looks like she's going for Chelsea's Kickstarter Project!
Jessie: I hope it ends as badly as Mighty Number 9!
Adams: She's talking about her signature move.
Jessie: I know!
However, when Sam gets to her feet Jessie gets her wish as Sam ducks under the Spinning Heel Kick and counters it with one of her own signature moves the Double Knee Backbreaker! Sam wastes to time in going for a cover on Chelsea.
ONE!
TWO!
And Chelsea barely kicks out in time! It's clear that Sam is starting to get frustrated at her inability to put Chelsea away and potentially secure a future Roulette Title Shot but rather than pick Chelsea up Sam goes up to the top rope and waits for Chelsea to get back to her feet, when she does Sam goes for a Crossbody off the top rope only for Chelsea to counter it with a high dropkick that knocks the wind right out of Sam and sends her crashing to the matt! Chelsea wastes no time in going for a cover.
ONE!
TWO!
And Sam kicks out just in the nick of time! This time it's Chelsea's turn to get frustrated as she yells out in frustration.
Jessie: I mentioned before how Chelsea reminds me of me when I was first starting out, right?
BS and Adams: Yeah.
Jessie: That rings especially true here! She might have won her first title in her rookie year in SCW but Chelsea still has a lot to learn!
Chelsea eventually regains her composure and picks up Sam only for Sam to hit her with a European Uppercut that sends Chelsea stumbling backwards and gives Sam a chance to nail her with a Spear! Sam then goes for a cover of her own.
ONE!
TWO!
And Chelsea still manages to kick out just in time.
Simone: That's two of Sam's signature moves that Chelsea has kicked out off!
Adams: Sam doesn't have anything to worry about yet but if Chelsea starts kicking out of Sammi-Saults left and right she should start worrying.
Jessie: And that would be the stupidest shit ever!
Sam pounds the matt three times in frustration but manages to avoid the temptation to start an argument with Jasmine and instead climbs back up to the top rope, this time she doesn't wait for Chelsea to get to her feet and instead signals for the Sammi Sault but never gets to hit it as Chelsea rolls out of the ring, rather than let Chelsea catch her breath however Sam hits her with a Moonsault from the top turnbuckle to the outside!
Simone: What a move by Sam!
Adams: This could be the turning point for her in this match!
Jessie: Chelsea won't be beat that easily.
Jasmine's count hits five by the time Sam rolls Chelsea back into the ring breaking up the ten count but rather than go for a pin Sam heads back to the top rope and signals for the Sammi Sault again and since Chelsea seems to be out Sam goes for the move.........
Simone: CHELSEA GETS THE KNEES UP!
Adams: SHE WAS PLAYING POSSUM!
Jessie: Yeash, no wonder no one joins you guys on commentary anymore, you keep yelling in people's ears!
Rather than go for a pin however Chelsea rolls out of the ring and heads over to the announce desk where she grabs a steel chair and retrieves something from her pocket in the process intentionally knocking Jessie's drink onto her IPhone!
Jessie: HEY! Son of a bitch, that bitch had better hope that my IPhone is salvageable!
Jessie starts wiping her phone furiously using her shirt whilst Chelsea rolls back into the ring but Jasmine catches her with the Steel Chair and takes it off her, however whilst Jasmine is returning the chair to the announce desk Sam gets to her feet only for Chelsea to clock her with the brass knuckles loaded fist before quickly tossing the knuckles to the outside and covering it up by hitting Sam with Chelsea's Kickstarter.
Simone: Jessie is too busy trying to salvage her IPhone to make any snarky comments right now but Chelsea may have just stolen a win here!
Adams: And now she's going to the top rope!
Jasmine rolls to the inside of the ring just in time for Chelsea to hit her with The Gold Standard! Chelsea goes for the cover.
ONE!
TWO!
THREE!
DING DING DING!
Justin: Here is your winner, Chelsea Payne!
Simone: Great showing by both Bombshells but in the end Chelsea had something to prove!
Adams: What do you think Jessie? Jessie?
By the time the announcers look up they realize that Jessie has left the announcers desk and has picked up the Roulette Championship, she rolls into the ring and Chelsea spins around upon realizing that Jessie has her old belt over her shoulder, Jessie picks up the belt and drops it between the two Bombshells.
Jessie: I'll be back for my title, keep it warm for me!
Once Jessie issues her threat she leaves the ring and the two Bombshells yell trash talk as Chelsea picks up the title.
Simone: No love lost between Chelsea and Jessie!
Adams: I smell a match between them in the near future!
---
COMING SOON! On July 09, 2017 on the Grand Princess Cruise!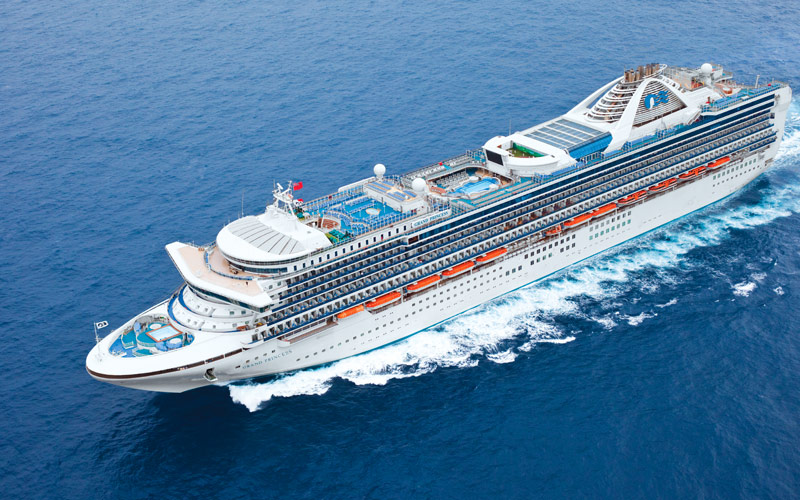 SUMMER XXXTREME V!!!
---
The lights in the arena drop out to pitch black, before gold and blue lights flash around the top of the entrance ramp as a heavy guitar rift. P.O.D's "Lights Out" plays and as the lyrics "It goes one for the money homie, two for the show. We tore the roof off this mother now it's time to blow." is sung, J2H confidently walks out on to the stage. The former SCW World Heavyweight championship sits around his waist. J2H looks around the crowd before he walks towards the ring with a confident stroll. The lights brighten slightly as he gets closer to the ring, stepping slowly up the steps and through the middle of the ropes and in to the ring. He moves towards the center of the ring, putting his arms to either side as gold pyros spit up from the turnbuckles. J2H look to the sky before looking down and round the fans, His jaw locked tight in determination. He turns to Justin who hands him a microphone. The music fades out and J2H lifts the microphone to his lips.
J2H: Last week, I spelt things out in very clear English, to an idiot who barely speaks it. I know, probably not the smartest thing to do, but I think when I offered him a certain something, his English improved dramatically.
J2H rubs the title belt over his shoulder.
J2H: Once I offered the man a chance to be the first to do something, he turned in to Shakespeare and understood everything I had to say, including I would give you one week to make up your mind. Now I won't lie Lord Raab, I thought Dmitri was gonna rip you apart and use you as a chew toy, I thought that he was gonna leave you in a mess in the ring and take away your title belt, but he did not, did he? He failed miserably as Dmitri does when he gets a chance at the top and at that point Raab, I think you knew as well as I did that you could take my offer a lot more seriously.
He pauses for a second.
J2H: Now I can't stop you from getting a shot at my title, some Australian broad made sure of that when she dragged you over the line to face me, but what I can do is prove that you're the bitch in your relationship, that you are not man enough to star in the biggest title match in the history of SCW. You offered that shot to someone who didn't deserve it because let's get down to the real reasons about it, you just didn't wanna face me.
The crowd boo but J2H walks around the ring with a smirk on his face.
J2H: It's true, you just didn't want to be up to the challenge of me.
He looks down the camera.
J2H: You turned in to a coward the second my title belt came back to me over here. You knew you was too scared to face me so you handed off the shot.
J2H shakes his head.
J2H: But I gave you the chance of this first, the chance to be part of the first ever World Title Vs Internet title men's match, I gave you a chance to be remembered for that Raab.
He waves his finger at the camera.
J2H: Your time is up now, it's well and truly up because now is the time to decide just what it's gonna be. I don't care if you're in the building to answer, you could walk down to the ring as a man, you could have a video link, hell, you can text Jason Adams for all I care and let him tell me what you have decided, but either way, no more games, no Drake Green style not answering until the last minute, the fans want to know Raab.
He points around the fans.
J2H: Are they going to witness title vs title? Or are they gonna be subjected to you throwing Samuel under the bus and having them remember you as the man who ran away from the biggest main event in history?
He steps back and leans against the ropes.
Simone: Are we gonna get an answer?
Adams: Well he hasn't texted me yet.
Mad Monster by Detroit Metal City plays over the sound system as Lord Raab comes out through the curtain as he stands on the ramp with the microphone in hand with Samuel standing alongsides him and he speaks.
Lord Raab: "You make me laugh, calling me a coward. You stupid boy because I'm not even close on being afraid of you, you're just a child who thinks people are afraid of you when really, you are a spoilt little bitch. Why should I run a fight from a weak little man who doesn't have the looks to be a wrestler?"
Raab laughs quite a bit on how stupid the boy in his mind really is and he continues.
Lord Raab: "Obviously you are just bloody stupid to know I don't hold the same belt twice. That was why at first I turned your useless ass down. But now you have a point, being the person to not only defeat you on the current SCW roster, but being the first to hold the Internet and the Heavyweight title at the same time, consider the challenge accepted you man baby. You're gonna be my bitch once I tear you apart, screaming like a baby you are and to toughen you up."
He waits to see what James says with Samuel standing there, nodding at Lord Raab after what they've discussed all week and waits for the response of James on what Raab said. A huge grin crosses J2H's face as he points at Lord Raab.
J2H: And this ladies and gentlemen, is the definition of the word sucker. This man has accepted my match but Raab, you stupid fool, this was never about you being the first to do something, it was all about me, cause at Summer XXXTreme V, there will be a first. There will be the first man to hold both the titles, and that man is gonna be J2H! That's real talk bitch!
"Light out" starts to blast through the speakers as J2H and Raab hold up their respect titles.
Simone: It's official, J2H will face Lord Raab with both titles on the line at Summer
Xtreme V!
---
The camera moves backstage to find Giani Di Luca, Mickey Carroll, and Dax Beckett standing in the middle of the hallway with two chairs back to back. Giani just shakes his head as he stands there, watching Dax and Mickey giving each other competitive looks as they stay silent for a minute. Giani breaks the silence as he throws his fists down at his side, almost seeming angry.
Giani: Are we seriously gonna decide who wrestles like this? We only got a minute before we gotta go out to the ring.
Mickey: These tossers can wait, much like we ?ad to for an actual chance around ?ere, yeah?
Dax: Ugh, truth. And now we're being put on trial for it, too. Fucking horseshit. Meanwhile, The Elders are being denied a rematch at the titles they lost to Team BJ.
Giani: Whatevah, bro. That ain't our business. What is our business is handlin' Team Undead's fuckin' asses in the ring in... thirty seconds!
Mickey: Then maybe we should get this game started? We don't want to be late now, do we? Principal Di Luca might suspend us.
Giani shoves Mickey straight into Dax as he looks over toward the camera. The cameraman presses play on the boombox as "Like A Bitch" by Zomboy begins playing loudly over the speakers. Passerby's cover their ears at the obnoxious dubstep blasting through them, but are soon made to regret this decision as Dax removes a supersoaker from a bag and begins blasting anything moving with it. Mickey reaches into his bag and pulls out a foam bat, covered in jacks with the sharp ends out. Giani begins fistpumping as he pulls a medicine ball from his bag. Tucking it under his arm, he tries not to let the water, or the people trying to conduct business as usual, distract him from this game. They obnoxiously gallop around the chairs while still trying to keep their eyes on the prize. They try to yell over the music, taunting each other, while crashing into stagehands and production team members. The cameraman has had enough of this, and he presses stop.
Dax: OHHHHHHHHH SHEEEEEEEEEEEEEIT! It's on!
The men scramble toward the chairs as Mickey swats both men with the bat, drawing a bit of blood from Giani, who turns around and smashes Mickey over the head with the heavy medicine ball. The stagehands scramble around as the referees march in to try to maintain order, but to no avail. Mickey mule kicks Giani and then catches Dax under the chin with the butt end of the bat. He and Dax begin doing a sword fight maneuver with their weapons before knocking them out of each other's hands. They scramble toward the weapons, and Mickey grabs the squirt gun, firing it at Dax. Dax grabs onto a standerby and uses the awkward looking kid to block the yellow shots.
Artie: Hey, wait a...! Gross... is that, um...
Mickey: Bloody disgusting, mate. Did ye take a piss in this thing?
Dax: What else goes in a water gun?
Giani is sneaking up toward the chair, trying his best to let the other two stay distracted. However, he is not prepared for what is to follow as a giant blonde streak knocks him down to the ground once more.
Bobbie: Hey, Big Boys! That's not the kind of load my buddy likes to take!
Artie: Ac... actually, Bob... Bobbie? I was meaning to talk to you about... Oh, hey whoa there cowboy. Do you introduce yourself to all the guys with that thing tapping on the back door? I'm not...
Bobbie: Enjoy yourself, Artie. Big Momma's got Big Red covered here.
Mickey rolls his eyes as he cracks a playful smile at Bobbie. However, Bobbie isn't so charming in her response as she "boobie bumps" him right down into the second chair, crushing Giani's hand against the chair in the process. Dax gently backs down into a chair, dragging Artie with him as he firmly plants his backside in the first chair.
Artie: Well... congratulations on your win. Think I'm just gonna... um... get up now, if you wouldn't mind letting go of my waist, and.... Or not? Okay...
Bobbie: It's okay, Artie. Live in the moment, sweetheart.
Dax: Don't worry, sweet cheeks. The real show comes after I beat the blood and piss out of Unholy Alliance. This is just the warm up.
Artie: Do I even have a say in the matter?
Dax shakes his head slowly from side to side, clicking his teeth and winking at Artie as Bobbie smirks, looking between the two men who are not on the ground.
Artie: Oh... okay... Hmmm, I'm saving myself for marriage, but thanks. That's really flattering, um, stud... muffin.
Bobbie: I'm assuming this is an open marriage? Well, open up wide for this sweet treat, fellas...
Bobbie puts her hands behind her back, propping her chest out for Mickey to see, while Artie covers his backside and contemplates saying something else before deciding to take off running awkwardly. Dax grabs onto Mickey as they head toward the ringside area, leaving Bobbie biting at her bottom lip.
---
The lights in the arena flash around as the fans wave their signs of support for their favorite SCW Stars and Bombshells. They scream and cheer as the spotlight waves over them. After a moment of this, the lights die down and "Middle Fingers" by MISSIO begins playing over the loudspeakers. The crowd instantly turns to boos as the Bad Boys logo is projected onto the stage floor. Once the music picks up, three figures emerge from behind the curtains, wearing white hooded jackets with a red "Bad Boys" logo printed on the back. Giani Di Luca holds his arms out to his side as he looks out across the audience through his sunglasses. Mickey Carroll holds his bat behind his neck, resting both hands on it as he smirks wickedly. Dax Beckett flips his hood back and shouts out at the audience as he throws his hands up and down, getting them riled up. Giani jumps around the stage, rubbing his presence in the faces of the fans before returning to the center.
Justin: Introducing first! They are accompanied by "The Italian Stallion" Giani Di Luca... Making their way to the ring at a combined weight of four hundred twenty five pounds, Mickey Carroll and Dax Beckett... Bad Boys?!!!
Giani nods to Mickey and then to Dax as they walk down the ramp, taunting the fans and welcoming their hatred. Once they make it to the head of the ring, they walk over to the right side of the ring. Giani jumps onto the apron as Dax slides to his right, doing a Playgirl style pose laid out across the apron. Mickey sets his bat on the apron. He slides in under the bottom rope, and picks his bat back up as he springs to his feet. He stands on the second rope, reaching over Giani as he flips off the fans he is facing. Giani flips his hood down and flexes his muscles, showing off to the fans. He turns around and enters the ring, as Dax springs back up to his feet. They enter the ring and they work the six corners, goading on the hatred. Once they have made it to all six sides, they settle against the far side, speaking to one another before Mickey winds up his bat. Giani sheds his jacket and shows off his impressive physique, shouting out "You're welcome!" to the fans. Giani stands on the apron behind them, giving them a roaring round of applause. Mickey rests his bat against the ropes as he drops his jacket to the ground, kicking it off into the corner. He jogs in place, throwing jabs as Dax walks over to him bumping fists, and they talk over strategy as they watch the entrance ramp.
Justin: And their opponents, weighing in at a combined weight of five hundred forty pounds...James Tuscini and Dmitri...the Unholy Alliance!!
Mind Crawler hits the entrance way as the arena goes black and a golden spotlight hits on the entrance way as James Tuscini walks to the arena as the fans react to him. Extending their arms as the wrestler looks around and reacts to the crowd as Uncle Pinky walks behind him. The two play the crowd handing out high fives and shaking hands. They reach the ring as Dmitri and Ekaterina emerges and the crowd goes silent for them. They move down the ramp while staring down at their opponents in the ring, the big vampire arrives at the ring, ignoring the fans before climbing on the apron and stepping over the ring rope. There he high fives Tuscini before focussing his attention back to the Bad Boys across the ring.
Simone: I wouldn't want to be Mickey or Dax if that is how Dmitri was staring at me like that.
Adams: Don't worry Belinda, Dmitri would never look at you like that. He is looking like a hungry lion and Dax and Mickey are the appetizers.
Simone: He shouldn't discount the Bad Boys, they can pull a win out of anywhere.
Adams: Belinda, Dmitri is a VAMPIRE. Unless the Bad Boys rubbed themselves down with a mix of garlic and holy water, this isn't going to end well for them I think.
Simone: Well before we get to the end, this match has to start and there is the bell...
DING DING DING!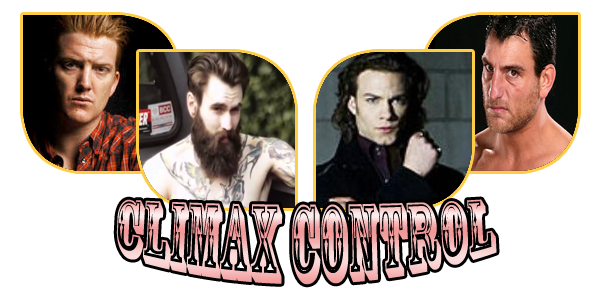 Mickey and Giani move out of the ring as Dax rushes them through the ropes as Dmitri steps over the ropes as Tuscini begins to roll his neck and stretch out for the match. Dax turns and moves towards the middle of the ring where he is joined by James Tuscini. The two lock up in a collar and elbow tie up that both men are trying to leverage into an advantage. Dax manages to twist Tuscini into a headlock but James pushes him off into the ropes. Dax rebounds only to be taken down with a shoulder block. Looking up in surprise at Tuscini, Beckett shakes his head and gets to his feet just as James reaches for him, sending Tuscini into the corner with a spinning uppercut.
Adams: I don't think that James Tuscini was expecting that from Dax Beckett.
Simone: I don't think that Tuscini is taking Beckett seriously enough.
Catching himself on the ropes, James slams his hand hard into the turnbuckle and turns towards Dax, bad intentions written all over his face as Dax plays to Giani and Mickey who are pointing at Tuscini who charges across the ring and takes Beckett down with a bulldog. Beckett rolls to the outside and checks on his face as Giani moves to stand with him. Tuscini backs away with a smirk as Dax gets back on the apron. Tuscini moves to pull him into the ring and then whips him into the corner where he grabs the middle ropes and slams his shoulder into the midsection of Dax. Bent double, Dax fights for breath as James backs away from him then reaches for Beckett who leaps onto the middle turnbuckle then launches himself over a charging Tuscini to take him over with at sunset flip into a pin.
ONE!
Simone: First pin of the match and Dax Beckett is about to score the...
Adams: Oh no he isn't...here comes Dmitri!
Dmitri comes into the ring and uses a boot to the face to break up the pin. The referee forces Dmitri out of the ring as Beckett is rolling on the canvas in pain. Dmitri finally makes it to the apron as James crawls towards him to make the tag. Beckett is slowly getting to his feet, still somewhat stunned by the boot. Dmitri catches him by his free hand and spins under the arm to wrench Beckett's hand up behind his back with a hammerlock. Beckett looks for a way to break the hold but Dmitri tucks his head into the back of Dax. Beckett moves towards his corner where Mickey is but Dmitri pulls him back a bit. With the momentum of Dmitri pulling him back, Dax spins under Dmitri's arm and reverses the hammerlock and pulls away enough to send him into the corner of the Bad Boys. Holding him in the corner, Dax gives the tag to Mickey who slips between the ropes and uses a forearm on the held Dmitri to stun him enough for Mickey to catch Dmitri with a headbutt then wrapping his his arms around Dmitri and sends him over his head with a belly to belly suplex that sends him sliding along the canvas. Mickey pops back to his feet and moves towards the downed Dmitri who surges up to surprise Mickey with shoulder tackle that takes the two of them down hard. Mickey lays on the mat holding his midsection and kicking the canvas. Dmitri moves to his feet and pulls Mickey to his feet. Scooping up Carroll, Dmitri slams him to the mat. Mickey's hand goes to his back as Dmitri grabs his shoulder and cinches in a nerve hold that has Mickey reaching for Dax who is out of range. Dax is reaching further into the ring as Giani is trying to distract the referee. Using the hold, Dmitri drags Mickey back towards his corner. Giani gets up on the apron and the referee moves towards him to direct him to get back down. With the distraction, James Tuscini slaps his hands together as Beckett rushes onto the top turnbuckle and launches himself at Dmitri with a suicide dive that breaks the hold.
Adams: Giani has the referee distracted and James seems to be trying to take advantage of it.
Simone: But Giani is making sure that he can't. It looks like he is telling the referee!
James Tuscini rushes across the ring where the Bad Boys are moving to their corner. Giani points out that Tuscini is in the ring as he drops to the outside. The referee moves to intercept James and motions for him to get out of the ring. Tuscini tries to argue that he made the tag as Dmitri is crawling into their corner. Across the ring, Dax slips between the ropes as Mickey gets to his feet and tags in Dax. James moves out of the ring and holds out his hand for the tag from Dmitri who manages to tag Tuscini just as Beckett makes it across the ring. Tuscini comes into the ring and the pair begin to trade punches as Tuscini forces Dax back towards his corner. Realizing that he is close to Mickey, Dax makes a tag then motions Tuscini that he has to back away. Tuscini shakes his head and takes Dax down with a clothesline then turns to see Mickey in the ring.
Simone: There was a tag...I saw it, you saw it.
Adams: So did Tuscini but do you think he cares?
Simone: Obviously not!
Mickey catches James by the hand and whips him into the ropes only to catch him with a back body drop that has Tuscini arching in pain as he clutches at his back. Mickey pulls Tuscini up and hits a European uppercut that rocks James into a neutral corner. Carroll smirks as he charges in and hits a forearm smash that levels James Tuscini into the corner. Sagging against the turnbuckle, James is easy pickings for Mickey who once more picks him up and uses a headbutt that stuns both wrestlers. Mickey grabs at his head as Tuscini staggers across the ring to tag in Dmitri once more. The vampire storms the ring and grabs Mickey once more to spin him into a Russian leg sweep. Rolling with the hold, Dmitri gets to his feet. Mickey also gets to his feet, moves towards Dmitri who locks on the Vampire Bite. Sending Mickey to the mat with the hold still on, Dmitri looks for the win but Carroll is too close to the ropes as Giani moves to put Mickey's foot on the ropes as the referee makes his count.
Adams: Mickey's foot is on the ropes Ref!!
ONE
Simone: I don't think that he sees it Jason!
Giani gets the referee's attention as his hand slaps the canvas a second time.
TWO
Simone: Giani got the referee's attention and sees the foot on the rope now.
Adams: That was close for the Unholy Alliance. They almost got the win.
Finally seeing Mickey's foot on the ropes, the referee gets to his feet and slaps at Dmitri's back to force him to break the hold which Dmitri refuses to let go of. Giani is yelling at the referee to get the vampire to release the hold. The referee begins to count Dmitri who releases Mickey at four and then gets to his feet to intimidate the referee as Mickey Carroll moves towards his corner. Reaching up, he tags in Beckett who climbs the turnbuckles. Dmitri pushes the referee out of the way and charges towards Beckett only to be caught around the neck and taken to the mat with a tornado DDT.
Simone: I don't think that Beckett is going to not take advantage of that tornado DDT.
Adams: But Tuscini isn't going to make it easy on the Bad Boys.
Beckett covers Dmitri but before the referee can count, Tuscini makes his way into the ring and pulls Beckett off the pin and then spins him around to use an atomic drop on the young man. As Beckett holds himself Tuscini reaches down to pull Dmitri closer to their corner and then slides through the ropes to tag himself in by helping Dmitri. Dax sees the tag and charges towards the corner to attack Tuscini but is taken off his feet with a clothesline that rocks him right off his feet. Dax rolls to the outside to recover as Tuscini reaches between the ropes and pulls Dax up by the hair onto the apron then into the ring where he scoops up Beckett and slams him back to the mat hard with a powerslam. Rushing over to the downed Dax, Tuscini manages to pin Beckett.
ONE
TW...
Dax kicks out and then rolls to the side. Tuscini slams his fists on the canvas and surges to his feet as Dax tags in Mickey once more. Catching Tuscini, Carroll takes him down with a headbutt. Getting to his feet, Mickey grabs the feet of Tuscini as Dax climbs up on the turnbuckles. Mickey hits a slingshot suplex as Dax catches him and then brings him down with a codebreaker. Mickey drops and rolls up James Tuscini
Simone: Mickey is going for the pin.
ONE
Adams: He has it locked in!! Can Dmitri break it up?
TWO
Simone: Dax is preventing the Vampire from interfering in the pin...it looks like the Bad Boys will pull this one out.
THREE!
DING DING DING!
Getting to his feet, Mickey is swarmed by Dax and Giani who move into the ring and raise up their hands as Dmitri glares at the trio as he checks on James Tuscini. The Unholy Alliance leaves the ring as the Bad Boys celebrate.
Justin: The winners of the match...THE BAD BOYS!!!
The trio continue to celebrate in the ring with Giani and Dax and Mickey holding their arms up to bask in the cheers and boos of the crowd.
---
The crowd goes crazy when the screen comes on inside of the arena. There is Japanese letters flashing in many different colors when the sound of a female voice can be heard vocalizing in a sing song type of way, fading to a giggle. The Japanese letters turn to now read "The Dragon Tatsu". The crowd makes boos around but it's not so much because some don't know this name, or the face that comes on the screen next. Some who pay attention to social media know who it is when the cute Japanese girl covers her mouth as she giggles and winks at them. She is surrounded by wrestling fans who cheer, but it is not the same crowd from Sin City. She wears a James Calhoun "Budweiser" print shirt and displays it proudly. Once both crowds calm some, she gets smile on her face that is so big and happy.
Tatsu: Hiiiiiiii Sin City Wrestling! Ohayogozaimasu, Nebada-shu Rasubegasu. It me, Tatsu Ikeda, but you can call me? The Dragon. I look far and wide for a place to wrestle, with much honor, respect, and dignity. I search many places, and so many disappointments.
Tatsu makes a cute frowning face and looks from side to side as she pouts. It does not last long when she smiles once again.
Tatsu: Some places just don't put on shows like back home. I have to tell you, UWE? They put on great show. And from my phone, I see SCW also put on show!
The crowd cheers for her and she laughs again. She gives two thumbs up and her favorite cute wink.
Tatsu: So far, Bobbie-san make me laugh in match with Amy Marshall. Sam Marlowe and Chelsea Payne earn much respect from me. I look forward see Mercedes Vargas and Devona soon.
Tatsu fast nods as her smile becomes big again.
Tatsu: I find honor in these women I mention. One person who shows no honor. No respect. No dignity in her battles or her social media presence? As one American, Michelle Tanner say. "You got it, dude!" Jessie Salco!
The crowd cheering makes Tatsu sad again. She places her hand under her chin and frowns because they cheer for Jessie.
Tatsu: She tell me she doesn't know who I am, and that I'm bad at what I do. She challenge and taunt and laugh at me. I don't know if this is how America does this, but in Japan, this disrespect is a challenge to one's honor. People like Jessie has no honor, and she does not understand what challenge to honor even is. I have much honor, and I cannot accept this without response! Since you have not the guts to make this challenge, I come to your house and I bring the challenge to you. So what you say I show you how things get done in Land of Rising Sun?
Tatsu smiles when both crowd cheers for this idea. The smile now comes back to Tatsu and her face when she hears the sound of James Calhoun's theme music plays and Tatsu looks and waves to the camera.
Tatsu: Oh I must go. Challenge is made, Jessie. Accept or don't, but it is now "in your court, honey!" Byeeeeeeee!
Tatsu waves more and more when the video stops playing on the screen and "Karate" by Babymetal begins to play in the arena that leaves the fans cheering for this possible match.
---
The cameras cut to the backstage area as Belinda Warwick is seen walking down the hallway with a piece of paper in her hand. As she is heading towards her locker room, Ms. Rocky Mountains stops her midway.
Rocky Mountains: Hi Belinda
Belinda Warwick: Hi Rocky
Rocky looks at the paper in Belinda's hand with a look of confusion on her face.
Rocky Mountains: What's that in your hands Belinda?
Belinda lifts her eyes with a smile.
Belinda Warwick: Oh this is just a letter from my little sister. She's just telling me to do well tonight.
Rocky smiles.
Rocky Mountains: That's so sweet. Where is Jordan?
Belinda Warwick: Jordan is in the locker room working on some business.
Rocky Mountains: Are you prepared for the match tonight?
Belinda nods her head.
Belinda Warwick: We are prepared for whatever happens tonight. Win or lose, we are here to give the fans something to cheer for and that is what drives us.
Rocky smiles some more as Belinda pats her on the back before walking away.
---
In the backstage area of the Peppermill Concert Hall, the luscious journalist Pussy Willow stands clad in shimmering, sleeveless top of her traditional color; hot pink, with a white skirt. Standing against a backdrop of Sin City Wrestling, she is joined by...
Pussy Willow: I am being joined today by Devona who is just mere moments will step into the ring with Mercedes Vargas. Now Devona, first you defeated Amy Marshall at Into the Void VI, and tonight you find yourself against your second Grand Slam Champion in Mercedes. Now what brought this match about?
Devona: Well I think you and everyone else out there knows what got this match signed. It wasn't by chance. It isn't card filler. A few weeks ago, right after Into the Void VI went off the air, Mercedes started making fun of Amy Marshall and Jessie Salco for not winning their matches, and you know something? I took offense to that because I'm the one who beat Amy, and I feel damn lucky that I was able because she is an incredible wrestler. One of the best in SCW, man or woman. Then along comes Mercedes, poking fun at Amy's loss and making it seem like my win was no big deal, but her loss was. Well guess what? My win was a big deal - to me. And tonight, I'm going to say the same when I put that chick's shoulders down for the count.
Pussy Willow: Christian Underwood personally had this match signed when you and Mercedes had that 'difference of opinions' on Twitter.
Devona smiles and places her hands on her hips, nodding her head.
Devona: Difference of opinions. That's a diplomatic way of putting it. I voiced myself against what she was saying and suddenly Mercedes is all up in arms, accusing me of being disrespectful. Like since I'm new, I'm not entitled to my opinion. Well have you ever noticed that the people who go around accusing others of being disrespectful are more often than not, the ones starting problems in the first place? They just don't like it when someone hands back to them what they're dishing out. Was Mercedes being respectful on social media, making fun of Amy and Jessie losing? No, but say one word to her and the girl gets all butt hurt. Saying I need to watch myself because not everyone in the *air quotes* Mean Girls are as 'nice' as she is. And as far as Mercedes' win? Now that was one to talk about. It was if her opponent didn't even try.
Devona turns and gives the camera a knowing look before continuing.
Devona: And as far as this whole Mean Girls shtick? It's getting old, and I'm talking 90's bad B movie old. I didn't start this whole deal, they did. Veronica Taylor got involved in my contract signing and tried to upstage me, and now this. And who knows? Maybe I did jump the gun when I got involved in her spat with Amy, but I already explained why I did. I may have won at Into the Void VI, but Amy busted her ass to try and beat me, and busted my own through the whole match. And tonight...?
Devona waves her finger with raised eyebrow.
Devona: There's gonna be another butt getting busted in that ring, but sister? It isn't going to be mine.
Devona turns and walks off-set.
---
Justin: Ladies and gentleman our next match is scheduled for one fall and it is a Bombshell Division singles match!
The crowd erupts in a huge pop, and all eyes fall on the backstage curtain.
"Jazz Stinger" begins to play across the arena's sound system and moments later, the curtains part and Devona walks out onto the stage to the approval of the fans. She looks calmly out at the crowd and slowly smiles while nodding her head.
Justin: Introducing first! From New Orleans, Louisiana, weighing one hundred and twenty eight pounds -- Devona!
Simone: Devona looking to continue the big impression she made at Into The Void VI. And this match is no easier, either!
Adams: If anything it's tougher. What with the Mean Girls lurking backstage!
Holding her arms out, Devona turns in a full circle atop the stage before she begins descending the ramp and walks toward the ringside area, slapping hands left and right along the way. She then gets a running start and slides smoothly into the ring, beneath the bottom rope. Hopping to her feet, Devona jumps onto the bottom rope to look out to the cheering fans, holding her arms out and beckons with her hands for more and louder cheers for which the crowd on hand obliges. She then drops back down to the mat and takes her place in her corner to wait for the start of the match.
Simone: If I were any of the Mean Girls- and I'm glad I'm most definitely not- I would keep my butt backstage during this one! Devona has already proven she's not one to mess with.
Adams: You're not a Mean Girl? You coulda fooled me!
Simone: Hush it, Jason!
Suddenly, the arena lights turn off and the crowd is hyped up for what was in store. As the opening of "Hold Me, Thrill Me, Kiss Me, Kill Me" by U2 blares across the PA system, the mood of the crowd changes instantly and the arena is under the subtle glowing of the lights. As the lyrics finally kick in, a figure emerges; the highlight of their attire is being under the illusion. Mercedes Vargas stops short of the entrance ramp, hands on waist, and overlooking the crowd.
Justin: And her opponent! Making her way to the ring , from Buenos Aires, Argentina, weighing in at onen hundred twenty-five pounds, MERCEEEEEDEEEES VAAAARGAAAAS!
Cheers, boos and catcalls soon greet her. Oblivious and yet satisfied with their reaction for several seconds, she flips her long hair, then makes her way to the ring. As she goes up the steps and walks to the end of the ring apron, she climbs to the turnbuckle, then turns her head back as the camera shows her determined expression-perhaps a message that her opponent will be in for a tough fight. Mercedes vaults into the ring and walks over to the opposite corner where she relaxes along the corner ropes while waiting for the match to begin.
Simone: Look at the intensity on Devona's face, Jason! I think she wants to win this one more than she wanted to defeat Amy Marshall!
Adams: Everyone loves to school a Mean Girl when they can!
Mercedes smirks confidently and with a hint of arrogance at Devona. Devona shows not even one speck of intimidation as both women step away from their corners and Drew Patton calls for the bell!
DING! DING! DING!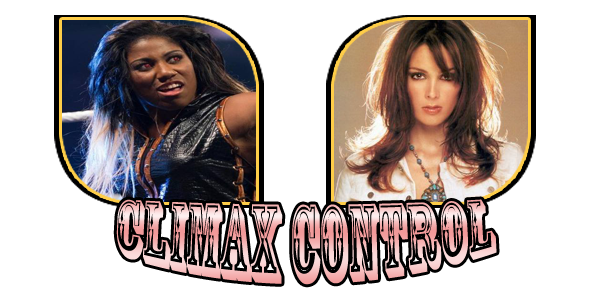 Adams: Heeeeere weeee goooo!
Simone: Stop spinning in your chair and pay attention to the match, Jason!
Adams: Good advice. I spun a little too fast that time.
Devona and Mercedes begin circling the ring, engaged in a heated staredown. They eventually come toe to toe with one another, with Mercedes spouting off a bit of trash talk, trying to intimidate the new Bombshell. Devona is having none of it and Mercedes laughs and turns away. She quickly turns back around, attempting a cheat right shot on Devona, but Devona gets her left arm up to block it and nails Mercedes with a quick, vicious strike to the jaw! Mercedes head snaps to the side, and she holds her jaw, taken aback!
Simone: Gabriel was the very first to feel the effects of that shot!
Adams: Yeah and from what I hear he laughed about it! Mercedes ain't laughing!
Mercedes slowly brings her head back up and glares at Devona, still rubbing her jaw. Devona quickly lifts her eyebrows up and lets the faintest of smirks appear on her face. Mercedes nods as if quietly say "touche", and the two then lunge at one another, quickly locking elbows! With each shove Mercedes issues, trying to best Devona, Devona shoves back even more! Eventually Devona brings a knee up quickly, nailing Mercedes in the gut, allowing her the opportunity to get Mercedes in a side headlock!
Adams: Is it just me or is Devona going to make Mercedes eat crow tonight?
Simone: Something like that I imagine...
Devona locks in the headlock a little tighter as Mercedes tries to break free! Devona refuses to break the hold and Mercedes gets an arm around Devona's waist, lifts her up and brings her crashing down in a suplex! This finally gets her to break the hold and Mercedes drapes an arm over Devona!
ONE..
TWO...
Devona gets her shoulder up!
Simone: Just barely a two count there. No way was Devona going to allow it to end like that.
Adams: And yet Mercedes tried!
Devona rolls away from Mercedes and gets back to her feet at the same time Mercedes does. Mercedes comes flying at her quickly with a spinning elbow! Devona stumbles back against the ropes, but she rebounds back quickly attempting a clothesline to Mercedes! Mercedes bridges back, avoiding the clohtesline but Devona spins around just as quickly taking her down with a leaping leg drop right her midsecton!
Adams: What the bloody hell was that?!
Simone: Very interesting move there by Devona, and I'm sure Mercedes' back is going to be sore after that one!
Devona immediately hooks Mercedes' leg as Drew drops down!
ONE..
TWO...
Mercedes gets her shoulder up!
Simone: Close but no cigar!
Adams: Good! Cigars are gross and they smell funny!
Devona pulls Mercedes back to her feet, but the Argentine Bombshell catches her with a right fist to the gut! Devona doesn't release her hold on Mercedes' head just yet, so Mercedes follows it up with a left fist and then finally another right fist until Devona stumbles back! Just as Devona stumbles back to the ropes, Mercedes hits her with a dropkick that sends Devona crashing through the ropes and to the outside! The fans in the front row immediately stand to check on the new fan favorite, cheering her on and trying to motivate her back to her feet!
Simone: Uh oh! Devona in trouble!
Adams: First time for everything!
Mercedes is now back to her feet and she's watching towards Devona, waiting for the right moment. Devona's hand reaches up to the barricade as she starts to pull herself back to her feet and Mercedes turns around and backs up to the opposite side of the ring! Once Devona is back to her feet, Mercedes rushes across the ring and does a suicide dive through the ropes but Devona turns around just a split second before and she dives out of the way to the right and Mercedes connects with the barricade!
Adams: You were saying, Belinda?
Simone: Oh shut it! Things can, and DO, change in a split second! Obviously!
Mercedes is down against the barricade with a pained expression on her face as Devona gets back to her feet against the ring apron! Mercedes tries to move but a jolt of pain radiates through her body, so she stops. Devona heads over to her, as Drew is shouting at both women, issuing his final warning to get back in the ring! Devona reaches down and pulls Mercedes up to her feet, dragging her back to the ring and sliding her in under the bottom rope. She then pulls herself up to the ring apron, grabbing the top rope and looking down at Mercedes before she pulls back and launches herself over the top rope attempting a springboard legdrop to Mercedes! But Mercedes rolls out of the way and Devona's backside crashes hard against the canvas instead!
Adams: Ooooh! Butt buster!
Simone: That's one way of calling it.
Devona now has her own pained expression written across her face as she rolls onto her side, holding her backside! Mercedes is crawling her way towards a corner turnbuckle as Drew checks on Devona with Devona insisting she will be fine! Mercedes fights through the pain and exhaustion as she climbs up to the second rope, turning around and staring right at Devona! Devona is getting back to her feet and this time once she is back to her feet and spins around, Mercedes leaps off the second rope towards her, taking her down in a flying hurricanrana!
Adams: Couldn't avoid that one, apparently!
Simone: You wouldn't either if you landed on your ass like she did!
Adams: I have before. Needed one of those donut things for days!
Mercedes crawls towards Devona slowly, wasting what could be precious time. Devona is on her back, staring straight up at the ceiling and breathing heavily as Mercedes finally gets to her, and hooks a leg!
ONE...
TWO...
THR- NO!! Devona gets her shoulder up just before the three count!
Simone: And Devona still refusing to give up that easily!
Adams: And the fans are going crazy! You go girl!
Mercedes can't believe it and she slams her fists against the mat, frustrated! She gets back to her feet and reaches down to pull Devona back to her feet when Devona pulls her down into a tight inside cradle and Mercedes' shoulders are pinned against the mat!
ONE..
TWO...
THR- Mercedes kicks out!
Adams: She almost outsmarted Mercedes!
Simone: And it would have been a sight to behold!
Devona rolls back and gets back to her feet, leaning against the ropes for assistance as Mercedes gets back to her feet as well, staring at Devona. She smiles and just wags her index finger at Devona in disapproval. Devona just smiles and the crowd starts cheering for her as she steps away from the ropes. Mercedes rushes towards her, and Devona gets a knee up, sending Mercedes somersaulting over and onto her back but she's quick to reach for the ropes! Once she steps away, Devona starts to fire away with a series of left and right kicks, trying to get the Argentine Bombshell back where she wants her! She gets the momentum going until Mercedes finally blocks one strike, grabs her leg and trips her!
Simone: And Mercedes is STILL in it!
Adams: You didn't think it would be that easy did you?!
Simone: Sadly, no.
Mercedes keeps a hold of Devona's left leg as as Devona tries to kick at her with her right, but Mercedes drops down with an elbow drop right to the knee, as she now targets Devona where it could hurt her the most! Following the elbow drop, Mercedes stays on top of Devona's leg and yanks it back, putting pressure right on her knee and Devona immediately yells out in pain and collapses back, slamming her hand against the mat!
Adams: Devona is now in some SERIOUS trouble!
Simone: If Mercedes keeps on that leg, it could spell disaster for Devona early on in her career!
Drew checks on Devona, asking her if she wishes to submit, but Devona shakes her head furiously! She fights through the pain, refusing to give up and this only causes to Mercedes to put even more pressure on her knee, and Devona yells even louder!
Adams: Mercedes has her right where she wants her now!
Simone: Sadly, I agree. But I can't count Devona out just yet!
Devona sits up, trying to hit Mercedes with a shot or two to the head, but all it takes is more pressure on the knee and that stops her! She collapses right back down, trying to think of what to do when she sits right back up, fighting through the pain and reaching towards Mercedes, grabbing her by the hair! She pulls Mercedes head back, and gets a right jab in, but Mercedes still doesn't break the hold! She fires away again until Mercedes finally releases the hold on her knee and Devona quickly tries to roll away to safety!
Simone: Sadly, the damage could already be done to that knee, and I don't think Mercedes will let up that easily, either.
Adams: Yeah because Mercedes is one mean girl!
Simone: Wow, Jason. Just...wow.
Devona reaches up and pulls herself back to a standing position, though she's favoring her left leg a fair amount. She shakes it, trying to get feeling back into it when Mercedes comes rushing across the ring right at her, trying to clothesline her over the top rope! Devona ducks and lifts Mercedes up and over the top rope, but Mercedes lands on the ring apron! She grabs Devona by her head, attempting to bring her throat crashing down against the top rope, but Devona hits her with an elbow to the temple and Mercedes nearly loses her footing! Devona turns around, still favoring her left leg, as she grabs Mercedes by her head setting her up for a suplex!
Adams: Is she going to be able to do that?!
Simone: She's damn well going to try!
Adams: I hope it doesn't backfire!
Devona finally lifts Mercedes up as she goes to suplex her over the top rope, but her leg gives out and Mercedes comes crashing down right on top of Devona and she quickly takes advantage by pinning her shoulders to the mat!
Simone: Like that?!
ONE..
TWO...
THR-NO! Devona gets her foot on the bottom rope!
Adams: Well...almost like that.
Mercedes is now more than frustrated and she gets back to her feet, ready to finish Devona once and for all! She reaches down, pulls Devona back to her feet and just when she is going to set her up for the Black Rose Overdrive, Devona starts fighting back! She starts a rapid fire set of vicious rights and lefts until Mercedes drops down to her knees and Devona follows it up with her shuffle side kick! Before Mercedes collapses forward face first to the mat, Devona grabs her and pulls her up to her feet! She sets her up for the Gory Special Reverse STO, her leg nearly giving out in the process, but she saves herself, and hits her finisher!
Simone: The Big Easy!
Adams: And boy did she make it look easy!
Simone: And now she's going for the cover!
Devona drops down and hooks the leg and Drew drops down for the count!
ONE!
TWO!!
THREE!!!
DING! DING! DING!
Justin: Ladies and gentleman here is your winner....DEVONA!!!
"Jazz Stinger" starts to play in the sound system once again as Devona gets back to her feet, still limping a bit, but slowly gaining feeling in her left leg! Drew Patton raises her hand in victory as the crowd cheers her on and she celebrates with a smile as she looks around the crowd!
Simone: What a well earned second victory for Devona!
Adams: She's now taken out both of our Grandslam champions in the Bombshell Division!
Simone: And in spectacular fashion! This match was no easy feat by any means, but Devona has clearly cemented herself as dangerous competition already!
Mercedes rolls out of the ring and slowly heads backstage as Devona exits the ring, but interacts with the fans in the front row, celebrating her win with them!
---
The scene opens up backstage at Climax Control where we see Steve watching the matches on a TV monitor with his arms crossed, in the background we can see his fianc? Kaylee having sex with another woman with Kaylee's back to the wall and whilst they are fully clothed it's clear that it won't stay that way for long.
Simone: Steve's set to take on Kris Halc for the Roulette Championship later on tonight.
Adams: I'm sorry Belinda, did you say something? I was distracted by the sex session between Kaylee and that other woman.
Belinda smacks Jason on the back of the head for that remark and just as Kaylee's top gets removed the camera pans over until the two women are out of view as Ms. Rocky Mountains walks up on camera.
Ms. Rocky Mountains: *sigh* I don't get paid enough for this.
Rocky says once she sees the two women making out.
Steve: Ah Rocky, you're here about my upcoming Roulette Title victory correct?
Ms. Rocky Mountains: Well, that and an apology for constantly interrupting me..........
Steve: Tonight I'm going to prove to the world why Kris is a fluke champion who never should've been added to the match in the first place when I win the title that I should've won three weeks ago at Into the Void VI and it's fitting that Kris won the title at Into the Void because that's where all his hopes of winning another title are going after tonight! A black empty void!
Ms. Rocky Mountains: What? Like the inside of Kaylee's head.........
Rocky gets interrupted again but this time by a discarded bra to the face.
Steve: Serves you right! Now if you excuse me I'm going to see if those lovely ladies are going to let me join in!
Steve walks off camera and Rocky sighs before tossing the bra over her shoulder somehow managing to get it to land on the TV set.
Ms. Rocky Mountains: If this keeps up I'm asking the bosses for a raise!
Rocky says before walking off as the scene fades.
---
The camera cuts backstage to where Ben Jordan sits with his head lowered, breathing slowly, just minutes before his match. He looks up to look down the camera, his eyes looking heavy and a distance look in his eyes. Jamie Dean approaches from the side.
Jamie: You ready?
Ben looks directly forward towards the camera.
Jamie: Earth to Ben.
Ben turns his head to look up at Jamie.
Ben: Sorry mate, miles away.
Jamie: Are you feeling ok?
Ben slowly nods his head.
Ben: Yeah mate, my mind is just not with me at the moment, thinking of home at the moments, you know cause...
Ben trails off as Jamie puts his hand on Ben's shoulder with an understanding nod of his head.
Jamie: I get it. If you want, I can go out there and do this on my own.
Ben firmly shakes his head at Jamie.
Ben: No. Things like this happen because people want to drive a wedge between others, people want to start a huge debate and devide people. People need to be staying together, people need to fight together for the common cause and you know what JD? I need to do this for the people of London, I need to fight and show them that we will not give up. We will not be downhearted, we will not be broken. I'm gonna embody the spirit of my city and not be defeated by this on my mind and that I will fight on. My people won't back down and neither will I. When they hit us, we hit back harder. This match is for my people.
Ben stands up, swallowing hard and looks at Jamie with a nod, who reaches out and hugs the Englishman.
Jamie: For London.
Ben: For London.
Ben picks up the tag team championship belt and the two walk away and off camera.
---
Backstage, Devona emerges following her victory and she is immediately engulfed in the arms of a very proud Odette Stevens who hugs her fiercely, and the fond gesture is reciprocated. Odette cups her face in her hands like the proud mentor she is as her tag partner tonight, Melody Grace, pats her on the arm. Devona then moves on her way, past the "gorilla position" and down the hall en route to the women's dressing room. She passes random Superstars and Bombshells; Ben Jordan holds his hand out and she gladly obliges it, giving him a high-five, allowing him also to grip her hand in his own and shake it for the good work.
All smiles and beaming with pride in her match's outcome, Devona moves down the hall and past between the rec area and the interview station -- when suddenly she is blind sided by Veronica Taylor and Celeste North!!!
Cries of surprise by those nearby are heard as Veronica and Celeste barrel into her. slamming their bodies into her own and knocking her to the ground! The two Mean Girls grab her by the hair and tights and they drag her to her feet and send the newcomer flying into first the wall, then a steel sliding door that leads to the Casino's loading dock! Devona sinks to the ground, caught off guard and having just been through a hellacious match, unable to defend herself! Celeste and Veronica then begin laying in the boots to the downed Bombshell, soon joined by their teammate, Mercedes Vargas!
And just as quickly, Jessie Salco and Amy Marshall barrel onto the scene to put an end to the attack! Jessie and Amy start swinging and discretion being the better part of valor, the Mean Girls trio high tail it out of the area, laughing all the way and pointing at what they had accomplished! Meanwhile, Amy and Jessie assist the stunned and hurt Devona to her feet, all three women's eyes glaring holes through the retreating trio!
---
Justin: The following contest is a non title, tag team match. Introducing first....
IAIN SAYN NUN by OGYOLA X starts to play.
Justin: Coming to the ring and a combine weight of 32 and a half stones. Jon Dough
We see Jon Dough come from behind the curtains to a crowd pop.
Justin: and his tag team partner Eyesnsane
Eyesnsane comes the curtain to a shower of boos. Jon pauses to wait for Eyesnsane to catch up to him. the two give a fist bump to each other. The crowd showers them with a mix reaction as the two make there way to the ring. Jon slides in from the bottom ropes while Eyesnsane jumps on to the ring apron and then jump over the top ropes to makes his way in the ring. Eyesnsane and Jon Dough each get on top of a turnbuckle. Eyesnsane rasies his arms in the air to a shower of boo. Jon Dough then raises his arms up the air to a shower of cheers. The two get down and meet in the middle of the ring each other a nod while the crowd showers them with a mix reaction.
Justin: And their opponents
The strong, pulsating beats of Aerosmith's hit "Love In the Elevator" begins to strike out across the sound system of the arena and the fans begin to look around anxiously as spotlights begin to hit the crowd...
Justin: Ladies and gentlemen, please welcome the World Tag Team Champions -- Ben Jordan and Jamie Dean ... Team BJ!
The song continues to rock throughout the building as the cameras finally pick up the members of the championship team, weaving their way through and around the fans, making their way from the backstage area! The fans are absolutely eating it up that the prestigious champions are entering this way, being so close to them. They smile and laugh in delight, clapping their hands as Ben leans in to pose with a small child and snap a selfie, giving the young fan a moment to always remember. His tag team partner Jamie has fun in his own way as he pulls a young man up from his seat and plops down into the chair, pulling the fan down into a seated position on his lap as the fan laughs at the his antics.
Ben comes up between two more fans and props his chin on their shoulders, reaching around for another smiling selfie as Jamie jumps over and joins in on the pose with a 'photo bomb', giving the two fans a delightful moment. The two champions pull apart from the fans and continue to make their way through the capacity crowd, patting shoulders and slapping hands offered out to them until they arrive at the barricade at ringside. They enter the ringside area through the corner opening and Ben hops up onto the ring apron before jumping to the corner and holding aloft his half of the tag team belts, and is greeted by applause. Ben then vaults over the top rope and into the ring while his partner, Jamie, slides into the ring beneath the bottom rope. As Ben stands and poses for the fans, Jamie crawls on hands and knees through his partner's legs, smiling for the fans' benefit causing Ben to slowly shake his head and smile. He reaches down to Jamie, grabbing his hand and lifting him to his before turning his attention to their opponents.
DING DING DING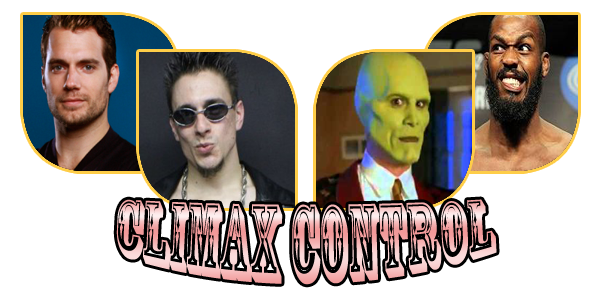 Jamie starts in the ring with Jon Dough and the two lock up. Jon pushes Jamie to the ropes and grabs him by the wrist, throwing him at the opposite side of the ring and quickly moves towards the center of the ring. Jamie bounces off the ropes and slides under Jon's leg and springs to his feet. Jon spins around and both men attempt a dropkick, connecting feet on feet and landing on the canvas.
Simone: It's no surprise these two went for the same move.
Adams: They've been in the ring with each other many times, they know each other back to front, front to back.
Both men get to their feet and jump in for a lock up but Jon gets behind Jamie with a waist lock, Jamie turns it around in to a waist lock of his own, but Jon reverses it back to a waist lock of his, lifting Jamie off his feet and placing him on the floor. Jon transitions in to a hammer lock, but Jamie spins around and locks Jon in to wrist lock. Jamie bounces to his feet and jumps down with an elbow across Jon's back. Jamie gets to his feet, pulling Jon up and catching him the gut with a kick. Jamie grabs Jon by the head and flips him over with a quick snap suplex, drilling his back in to the canvas. Jamie gets to his feet and stands up, waiting for Jon to return to his and jumps on his back, putting his legs around his head and rolls forwards, rolling forward with a victory roll and locking up his legs. Jasmine St John drops to the floor and makes the count.
ONE!
TWO!
Jon rolls Jamie in to a pin of his own and Jasmine St John stays on the floor and makes the count.
ONE!
TWO!
Jamie kicks out!
Simone: High paced start to this match.
Jamie and Jon return to their feet with a nod of approval to each other, and quickly lock up but Jon takes advantage, lifting a knee in to Jamie's gut before jumping in and lifting him over with a belly to belly suplex. Jon stands up and reaches down to Jamie and pulls him up, pushing him harshly against the ropes and charges at him with a clothesline, knocking him down. Jon pulls Jamie back to his feet and whips him towards the ropes. Jon duck his head on the way back and Jamie leapfrogs him, running towards the opposite rope and reaching out, tagging in Ben. Ben steps in to the ring as Jamie charges back, sliding under his legs. Jamie stands up to face Jon and points behind him, but Jon shakes his head. Ben wraps his arms around Jon and lifts him over with a German suplex!
Simone: Jon needed eyes in the back of his head for that.
Adams: I wanted that once, but then my hair would get in my eyes.
Jon rolls over and looks at Ben with shock, but Ben points to his eyes and claps his hands.
Simone: I bet Ben is great at Christmas party games.
Ben picks Jon up and rocks him with a shot to the jaw, sending the man in the mask rocking backwards. He picks Jon up and lifts him over with a bodyslam before moving towards his head and jumping in the air, catching him with a huge legdrop across the chest. Ben pulls him back to his feet and lifts him in a scoop slam position before charging and dropping him with a running powerslam!
Adams: A popular move for British wrestlers for some reason.
Ben hooks the leg and Jasmine St John drops to the floor and makes the count.
ONE!
TWO!
Jon flips a shoulder up.
Simone: Ben's come in like a man on a mission today.
He picks Jon to his feet and slams a knife edge shop across his chest. Ben tries a second, but Jon ducks and kicks Ben with a huge kick to the top of the leg. Ben hops, holding his leg but Jon continues the attack with a kick on his standing leg. Ben switches the hop but Jon quickly pulls the Englishman in and drops him with a quick, sharp DDT. Jon picks him up, lifting Ben over his shoulder and hooking him up before dropping him with a back to belly piledriver!
Adams: Ouch!
Jon turns around and goes for the cover and Jasmine St John drops to the floor and makes the count.
ONE!
TWO!
Ben barely gets a shoulder up!
Simone: I'm not sure how he got up from that!
Jon stands up and moves over to his corner, tagging in Eyesnsane.
Adams: The less stable member of the group in the ring.
Eyesnsane runs in to the ring and starts to stomp viciously on Ben, before picking him up and catching him with a sharp uppercut to the jaw. He charges at Ben and catches him with a huge, sharp elbow to the jaw, knocking him down to the canvas. Eyesnsane steps back and bounces off the ropes before nailing Ben with the flashing elbow, crushing the point of the elbow down on to the Englishman's head. He stands up on to his feet and pulls Ben up with him and pulls him under his legs. He lifts Ben up, hooking him in a cradle position before dropping him down on his head with a cradle piledriver!
Simone: More damage to Ben's head!
Adams: This man is taking way too many drops on his head tonight!
Eyesnsane flips him over on his back and goes for the cover. Jasmine St John drops to the floor and makes the count.
ONE!
TWO!
Ben just about gets his shoulder up!
Simone: How did he manage that?
Adams: British spirit Belly, you can throw everything you want at a Brit, but you can't break them.
Simone: Very fitting Jason.
Eyesnsane drops down and locks Ben in an arm bar and pulls back, but the pain shoots Ben to life as he starts to struggle. He reaches over and throws his free arm towards Eyesnsane, catching him in the midsection. Ben starts to fire wild punches towards his midsection, rapid fire over and over until Eyesnsane breaks the hold. Ben crawls away from Eyesnsane who gets to his feet and Ben stands with his back to the ropes. Eyesnsane charges at him but Ben lifts him in the air and drops him across the top rope! Eyesnsane bounces back and Ben moves around him. As Eyesnsane turns around, Ben lifts him over with an exploder suplex, throwing Eyesnsane across the ring! Ben takes a deep breath and moves towards him. As Eyesnsane gets to his feet, Ben lifts him up and nails him with a spinebuster! Ben goes for the cover and Jasmine St John drops to the floor and makes the count.
ONE!
TWO!
Eyesnsane kicks out!
Simone: Another kick out!
Eyesnsane and Ben return to their feet, both men trading punches, but Ben steps in with a headbutt, but Eyesnsane throws one of his own, catching Ben just above the eye. Ben stumbles back and Eyesnsane charges him, catching him with a clothesline. Ben stumbles towards Jon Dough and turns around as Eyesnsane runs towards him. Ben ducks a roaring elbow attempt and Eyesnsane stops himself from crashing directly in to Jon. Both men put their hands up and Ben takes advantage by pushing Eyesnsane in to Jon, the two men clashing heads and sending Jon flying off the ring apron!
Adams: Smart move from Ben!
He hooks Eyesnsane up from behind, pulling him back in to the middle of the ring and lifting him over with a reverse suplex. Ben looks towards Jamie as he walks over and tags him in. He reaches over and down towards Eyesnsane, lifting him up by the legs and holding him towards Jamie, who leaps over the top rope and crashes him down with an X factor!
Adams: One day, these two are gonna stop being lazy and actually name that move.
Jamie scrambles on top of Eyesnsane and Jasmine St John drops to the floor and makes the count.
ONE!
TWO!
THREE!
DING DING DING!
Justin: The winners of the match, Team BJ!
Simone: A great victory for Ben and Jamie tonight.
Adams: Excuse me Belly, I gotta just go do something Ben asked me to do earlier if they won.
Jasmine hands the tag belts to the two men as Jason steps up from the commentary table and moves towards the ring, much to people's confusion. Ben moves towards the ropes as Jason hands him something, Ben shaking Jason's hand before the commentator applaudes. Jason returns to his seat.
Simone: What was that all about?
Adams: Just watch.
Ben hands part of what Jason gave him, to Jamie and the two unravel it to see it as a Union Jack flag with London written across it. Ben and Jamie raise it in the air. Ben kissing his middle and forefinger before raising it in the air and pointing up.
Simone: Ben and Jamie paying a huge tribute to Ben's, as well as many SCW stars past and present, including Gabriel, Mickey Carroll, Chris Shipman, Mark Ward, Jason Adams and many more's, hometown after last night's terrible events.
Adams: Proud to be English Belly.
Before the tribute can continue, Giani Di Luca and Dax Beckett slide in to the ring, armed with chairs and slam them in to the back of Jamie Dean and Ben Jordan.
Simone: What the hell?
Mickey Carroll enters the ring, stomping on Jamie Dean and kicking him out of the ring as Giani and Dax stomp on Ben. Mickey turns to watch, a slight uneasy feeling on his face as he watches his fellow Bad Boys attack his longest friend.
Simone: Come on Mickey! Ben is your friend! He helped you become who you are today.
Giani and Dax back off, waiting for Ben to get to his feet and hold up the chairs.
Adams: Come on Mickey, it's not too late!
As Ben gets to his feet, the two swing the chairs, connecting with Ben's head, dropping the Englishman to the floor, leaving Mickey to look on.
Simone: Ben has been dropped on his head a lot in this match and now the attack from the number one contenders to the Tag Team championship.
The Bad Boys raise their hands to boos before leaving the ring. Jamie slides in to the ring to check on Ben as the camera cuts elsewhere.
---
---
Bobbie and Artie are seen walking out of the Bombshell Locker Room area, and Artie is beet red in the cheeks. He makes sure that his SCW T-Shirt is tucked into his yellow gym shorts, neat and tidy as the door closes behind them. Artie shakes his head as the giggling of Bombshells is heard coming from inside of the room.
Artie: I don't know why you insisted that I showered off in the Bombshell Locker Room. The Men's Locker Room is literally right next door.
Bobbie: Artie, you just never know how irresistable all the beefcakes will find you right away. I'm saving your virtue until I find the right one and give my approval!
Artie: Oh, maybe. I mean, I did get peed on within an hour of being here, and I got dry humped,, so that's something. But I don't understand why... never mind. It's not important.
Bobbie puts her arm around Artie's shoulder, giving him a comforting squeeze.
Bobbie: Well, that wasn't exactly the male bodily fluid you want sprayed all over you, but I suppose it's easier to clean off...
Artie: It is all relative. *gag*
Artie closes his eyes and tries not to shudder.
Bobbie: But at least you the hunky tatted up one had his hands all over you!
Artie: Yep... as much as I'd like to not think about that right now, that... um... did happen, so there's that.
Bobbie: Cheer up, Artie! Think about the positive and not the negative! And Dax putting those hands to good use is very...very positive.
Artie looks at her and she gives him a reassuring nudge before she winks at him. Artie cringes as he tries not to say anything out loud, but he can't help this one.
Artie: Yeah, well it didn't feel very positive. I showered for thirty minutes, and I still feel dirty... It's probably because of the p-yeeee... Urine. Fluid void... Dripping all over my body as a maniacal red haired demon person shoots it out of a water gun, I mean WHO THE H-E DOUBLE HOCKEY STICKS voids in a water gun and shoots people with it?! Sorry! Sorry... Calm place, find my zen space...
Artie closes his eyes and quietly counts in his head, mouthing the numbers as he comes down from five to one. He opens his eyes once more and looks back to Bobbie, but immediately starts stomping his feet like a toddler having a tantrum.
Artie: Who does that?! I was covered in pee. PEE! I'm a dirty, smelly pee baby now...
Bobbie steps in front of him, ready to cheer up her best friend. A furious look appears on her face before she pounds her right fist into her left palm.
Bobbie: Don't worry, Artie. Big Bobbie will handle that red-haired Irish twit. I'll make him pay. I'll sit on him or something. Maybe I'll smother him with my ass or something. Nobody messes with my Artie and gets away with it! Even though he is kinda cute...
Artie: Yep, he's a... a really... cute guy with his... strawberry tinted hair and his... blue green eyes. If you're into that sort of thing, which I am not...
Bobbie smiles and bites at her bottom lip, but as Artie stares at her, dumbfounded, she shakes her head and immediately shrugs off that thought.
Bobbie: But I'll make him pay! I will!
Artie: Actually, Bobbie... I think I might, maybe, um... need to handle this for my...self?
Artie lets the words trail off as if it were not with one hundred percent certainty. He tries to be convincing as he balls up his fists, gently jerking his arms down in a fake expression of anger. He lets out a sigh, but it isn't any more convincing than the rest of his act. Bobbie stares at him and thinks for a moment before she shakes her head, still set on defending him anyway she can.
Bobbie: Nonsense, Artie! That Mickey fella is gonna get a good...hard...pounding from me!
Her mind seems to wander, yet again, as she stares off into space and then has to snap herself out of it.
Bobbie: I mean a really...really good pounding...
Artie nods his head as Bobbie begins rolling her hips slightly, jerking her elbows back and forth, causing Artie to cringe, but he still nods his head as if he were agreeing with the statement entirely.
Artie: You pound him good, while I... pound. No. Smash... still no. Tear Dax Beckett a new one... I just can't make that sound okay before it comes in... er, out of my mouth. Dang it, Artie...
Bobbie smiles proudly, patting Artie on the back.
Bobbie: It's okay, Artie. I'm proud of you, buddy! You're really coming out of your shell! Let the kink fly, buddy! Let...it...fly!
Artie: ... like an eagle. To the sea. Fly like an eagle... let my spirit carry... me. Sorry, I thought it was... a singing thing... No. I was clearly wrong.
Artie purses his lips together as he tries to shake off all of the overwhelming embarrassment of the night. However, nervously, he continues to sing.
Artie: Time keeps on slippin', slippin', slippin'...? Into the future...
Bobbie can't help but laugh at Artie, but not in a disrespectful sort of what. She throws her arm around his shoulder again, giving him a side hug.
Bobbie: Artie, you seriously crack me up sometimes, you know that? You're the best, buddy!
Artie: Thanks, Bobbie. You have given me the courage. Nay, the strength... to think about what it might be like if I were to exact my revenge on the Bad Boys. Inside of the ring. What a glorious moment that would be...
Artie raises one hand in the air and moves it across his line of vision as if spelling it out on the marquee. He takes a deep breath, shuddering from the surge of goosebumps traveling across his entire body. He nods his head in a way that says "You got this, bro-ham. You got this..." However, he hears a door open behind him, and as he turns around, he sees it close with a flash of blonde and black lightning. Once it closes, he reads the name "Erik Staggs" on the door, and instantly he becomes flush, sweating profusely.
Artie: I said "think"... Thinking and doing are two separate things, Bobbie... Oh for the love of World of Warcraft...
Artie begins shaking as he paces back and forth. However, his quiet mumbling seems to calm him slightly as he gets himself pumped up.
Artie: Guess what, Sin City Wrestling? I've come here to chew bubblegum and kick A-Double S... and this bad mo-fo is all outta bubblegum...
---
Cameras cut to the a medium size room where Pussy Willow is standing beside the giant Roulette Wheel. She is fixing her hair when the door swings open. Pussy looks out of the corner of her eye when former SCW superstar Horace Jackson is seen standing in the doorway.
Pussy Willow: Oh my GOD!
Pussy shouts as she quickly gives the large man a hug before stepping back into position.
Pussy Willow: What are you doing here Horace?
Horace Jackson places a hand on the Roulette wheel and looks at her.
Horace Jackson: I was in the neighborhood and figured you could use a hand in picking the match stipulation for the Roulette Championship match between Kris Halc and Steve Ramone.
Pussy Willow smiles as a quick question just pops into her head.
Pussy Willow: Horace, have you considered coming back to do one more match for the SCW Faithful?
Horace places his free hand on his chin before giving her smile.
Horace Jackson: Well, I wouldn't rule it out but I am right now I'll leave the ring for the real talent.
Pussy gives a soft smile before turning towards the Roulette Wheel.
Pussy Willow: Well should we spi......
As Pussy was about to speak, the shadow of Travis Nathaniel Andrews appears behind Horace Jackson.
Travis Nathaniel Andrews: Go on, spin that blasted wheel. I hope it lands on something so dreadful that neither one of those ungrateful bastards can walk out under their own power.
Horace looks over his shoulder and sees Travis. He can't help to smile at that comment.
Horace Jackson: Why don't you just run along and play house with that thing on your arm okay? And leave the wrestling ring to the REAL men.
Pussy chuckles a little as Horace spins the wheel. As the wheel spins, Ureka taps Horace on the shoulder. He turns to face her but eats Travis' boot instead. The wheel finally stops on the match stipulation as Travis looks down at Horace.
Travis Nathaniel Andrews: That's MR. SCW too you.
He looks up at the wheel as a smirk crosses his face.
Travis Nathaniel Andrews: We're done here.
He turns to walk away as Ureka is just laughing her head off and Pussy is checking on Horace Jackson.
---
Justin: The following Mystery Box Match is scheduled for one fall and it is for the Sin City Wrestling Roulette Championship.
The lights get cut off leaving the inside of the arena pitch black. Suddenly, white pyros go off around the screen atop the stage and "Pure Morning" starts to blast through the arena speakers. As the smoke around the screen fades the word 'PURE' can be seen flashing across it in big black letters against a white background. Kris steps through the curtain, his eyes down at the ground, and out onto the stage as the words of the song start. The lights around the edge of the stage send bright white pillars of light up to the ceiling of the arena, and he stops between them at the top of the ramp.
Justin: Introducing first from Jet City, weighing in at 199 lbs, he is the current reigning and defending SCW Roulette Champion, "Pure" Kris Halc
The cameras come up the ramp as he finally raises his eyes to look out at the arena. It passes him, circling around his side to see the black letters on his white shorts reading "KRIS" down his right leg. We get behind him as he starts walking down the ramp, the back of his jacket displaying the exact same message at the screen above him. He makes his way down the center of the ramp, not making eye contact with any of the fans that reach out for his hand or try to taunt him on his way to the ring. At ringside, he takes two quick steps, rolling under the bottom rope and then hopping up to run across the the ring, leaping onto the middle turnbuckle of the furthest corner mid-stride and raising a single fist at the crowd.
Adams: Um, Belinda do you know anything about this match?
Simone: I see a lot of boxes just sitting outside of the ring but I have no earthly idea why they are out here.
"I pledge alliegence, to the flag, of The Fearless One Steve Ramone."
"I want what's coming to me."
"So what's coming to you?"
"The world chico, and everything in it"
Justin: And introducing the challenger from Queens, New York, weighing in at 200 lbs, "The Fearless One" Steve Ramone
Following that quote the opening riff to "I Want The World.....and Everything In It" by Battle Beast hits the speakers as the lights dim and the crowd boos as "The Fearless One" Steve Ramone comes out first air guitaring to the song before he is joined by Andreas and Cyrus, the three men ignore the fans at ringside whilst they walk down to the ringside as Steve sings along to the lyrics before they reach the ringside area where Cyrus and Andreas enter the ring first followed by Steve, they pose for the crowd. Once Steve's eyes lock onto Kris he starts trash talking him.
Adams: Steve already trying to talk Kris' ears off.
Before Belinda can respond, a young production assistant rushes over to her and hands her a small piece of paper.
Simone: Thank you Arnold for bringing me this piece of paper.
Jason looks confused as Jacob Summers is holding the championship belt in his hands. He stands in the middle of the ring as Steve eyeballs it. The moment Jacob takes a step towards the ropes, Steve springs off his feet and takes Kris down with a ferocious clothesline.
Adams: Steve getting the jump on Kris in this Mystery Box Match.
Simone: You know Jason, this match could get very interesting as each box positioned around the ring contains a mystery item that can be used.
Adams: Wait, is this some kind of Halloween type match?
Belinda just chuckles as Jacob signals for the bell to ring.
DING DING DING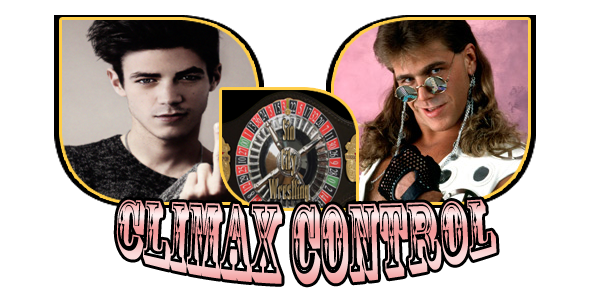 The match is officially underway as Steve Ramone is all over Kris from the get go. Kris is trying to cover up the best he can but Steve is raining down the lefts and rights onto his cranium. Jacob just stands there as Steve immediately tells him to back up. As Steve turns back towards Kris, Kris leaps up, hooks his legs around Steve's neck and flings him halfway across the ring. Steve slaps the canvas a couple times before rolling out of the ring.
Adams: There are so many boxes surrounding the ring.
Steve looks at one of the boxes as he points at it. The crowd is urging him to open it but he just waves it off. Steve looks to re-enter the ring when Kris comes flying at him with a hesitation dropkick. The sole of Kris' right foot smashes Steve in the face as Steve falls to the ground. Kris quickly gets back up to his feet as he vaults himself out of the ring. Kris lands on his feet as he surveys the area. He notices a box and makes his way over towards it.
Simone: Looks like we will get to see what is in box number one.
Adams: I'm hoping it's something cool.
Kris opens the box as a smile forms on his face. He reaches into it and pulls out a baseball bat. He gives it a quick look over before turning his gaze towards Steve. He places the bat behind his neck while casually walking back towards Steve. Kris brings the bat back towards him but Steve is the one who strikes first with a sharp knee to the gut. The shot causes Kris to drop the bat as Steve grabs ahold of his head and fires a right hand directly into his forehead. The shot staggers Kris as Steve kicks another box over and a yoga mat rolls out of it.
Steve doesn't waste any time as he picks up the yoga mat and jams it into Kris' midsection. Steve does it one more time as Kris doubles over in pain. Steve then gets a little creative as he hooks the yoga mat underneath Kris's head and performs a forward leg sweep as Kris lands neck first onto the mat. Kris slowly rolls around as Steve lifts the ring apron up and pulls out a kendo stick.
Adams: Okay is that even legal in this kind of match.
Simone: Well it is no disqualification so I would imagine it be legal.
Steve twirls the kendo stick in his hand before swinging it straight down onto Kris' back. Kris bows back as Steve continues to whack him over and over again. Jacob Summers just stands in the ring watching as Steve lifts Kris by the head before raking his boot across his face. Steve just laughs before picking Kris up off the floor and flinging him back inside the ring. Steve walks around toward a larger box and opens it. Steve looks confused as a grandfather clock is standing in front of him.
Steve scratches his head as the crowd is going crazy. Steve turns to the crowd as if to taunt them. As he does so, Kris comes flying through the ropes and knocks the clock right into Steve. The shot sends Steve chest first into as Kris spins him around. A hard slap comes across Steve's chest as Kris lands another hard chop across the chest. Steve yells as Kris performs a drop toe hold sending Steve's face directly into a glass frame hiding in another box.
Steve grabs his face as Kris hops up onto the ring apron while holding his neck. Steve sits up as a long glass shard is hanging off his face. Kris chuckles at the sight as Steve pulls the shard out and a steady stream of blood starts to flow down his cheek. Steve sees the blood as he looks at Kris in a very evil way. Kris just shrugs his shoulders before springing off the middle rope and catching Steve on top of the head with his knee. Kris doesn't waste any time as he picks Steve up and throws him back into the ring. Kris climbs back up onto the ring apron, springs up onto the top rope before flying off with a 450 splash. He lands flush onto Steve as he hooks his left leg.
ONE!
TW....!
Steve manages to kick out before the count of two.
Adams: How does Steve still have fight in him?
Simone: Steve wants the roulette championship so he will fight till he can't walk.
Kris looks sideways at Steve before kipping up to his feet. He bounces off the ropes and comes back with a vicious knee to the side of Steve's head. Kris once again goes for the pin.
ONE!
TWO!
Steve manages to roll the shoulder up before the count of three. Kris sighs before rolling out of the ring. He kicks another tall box over. Kris yelps as one of the cameras reveal a steel ladder being one of the items in the box. Kris removes the cardboard as a sick smile comes across his lips. He picks up the steel ladder and goes to slide it into the ring. However, Steve saw it too and connects with a baseball slide onto the ladder. The backend of the ladder knocks Kris down as Steve steps through the ropes.
Steve steps backward toward the corner post before leaping off the apron but Kris rolls out of the way as Steve crashes hard on to the arena floor. Kris is a little groggy as he slides back into the ring.
Adams: Kris looks hurt.
Simone: He looks better than Steve.
Kris is using the far corner to catch his breath as Steve slinks his way back into the ring. Kris takes a step out of the corner and moves toward Steve. Kris reaches out to grab Steve but Steve fires off with a vicious superkick which catches Kris flush on the nose.
Simone: The Fearless Shot!
Adams: Wow, I did not see that coming.
Steve lands on the downed Kris as Jacob Summers slide into position.
ONE!
TWO!
THRE......
Kris kicks out at the last second as the crowd is chanting "This is Awesome" at the top of their lungs. Steve can be seen sitting on his knees as his face looks like a crimson mask.
Simone: I can't believe Kris kicked out of that.
Adams: Neither can I.
Steve finally gets back up to his feet and moves to the corner. He grabs a hold of the top rope and begins to tap his foot repeatedly. Kris slowly starts to move as Steve continues to bang his foot. Kris slowly turns around as Steve looks to connect with another superkick. However Kris sidesteps him and connects with a Pele kick. Steve drops to a knee as Kris quickly leaves the ring and picks up the baseball bat he had earlier. He slides back into the ring and swings the bat directly into Steve's sternum.
Simone: What a shot?
Adams: Is it a home run or a foul ball?
Kris uses the bat to push Steve back upright before hooking him up and slamming him down with a Side effect.
Simone: Absolution! I think Kris got all of it.
Kris tosses the baseball bat away before leaping up onto the top rope. He looks from side to side before jumping off tucking himself into a front flip before extending his right leg and driving it across Steve's neck. Kris immediately gets up and hooks Steve into an Oklahoma roll. Jacob Summers slides into position and checks first before counting.
ONE!
TWO!
THREE!
Jacob signals for the bell as Kris let's go of Steve.
DING DING DING!
Justin: Here is your winner and still the Sin City Wrestling Roulette Champion....Kris Halc
Kris yanks the championship belt out of Jacob's hands as he hoists it high into the air. He is still feeling the effects of this match as he stares out at the crowd.
Adams: Wow, Kris connected with The Light and it was lights out for Steve.
Simone: Kris has done it once ag....
The sound of obnoxious clapping echoes throughout the arena as Belinda and Jason just stare at each other. Kris is standing in the ring as "Legacy" suddenly starts to blare over the speakers. The crowd lets out a loud boo as Shawna Jennings steps out onto the stage with Ureka Sinshue standing right beside her.
Adams: Wait, that's Shawna Jennings but who is that standing next to her?
Simone: I have no idea.
Shawna lifts her eyes up from her clipboard while raising her right hand up. A microphone is positioned inside it as she clears her throat.
Shawna Jennings: Congratulations Mr. Halc on your successful retention of the Roulette Championship. Now that your time in the spotlight is over. It would behoove you to leave the ring before a true Icon steps out onto this stage and addresses these sniveling idiots.
Kris smirks as the two ladies start to make their way down the ramp. He does roll out of the ring and leaves through the crowd. Shawna and Ureka both enter the ring as the crowd continues to boo.
Shawna Jennings: Go ahead and boo all you want. You all know that this company and this show would be nothing without Mr. SCW.
More boos continue to rain down on them as Ureka takes control of the microphone.
Ureka Sinshue: Why don't you bumbling idiots show us some respect? I know you give all the other talentless hacks in the back respect but not those who can make your lives a living hell. Which is what this man can do giving the opportunity. Ladies and gentlemen, stand on your damn feet and show some respect to Travis Nathaniel Andrews.
"Blurry" blares as Travis steps out from behind the curtain. His eyes are covered with the same sunglasses he had on earlier in the evening and his lips are showing the trademark smirk. His arms are stretched out wide as he accepts all the boos being hurled at his direction. He reaches into his jacket and pulls out a microphone.
Travis Nathaniel Andrews: You idgets can stop trying to kiss my ass already.
Simone: Is Travis even listening to this crowd?
More boos fill the arena as Travis continues to smirk.
Travis Nathaniel Andrews: Just moments ago, you all witnessed Steve Ramone once again fail in another title match which he never EARNED. Now I say that because on twitter, Christian Underwood basically said that I needed to EARN my rematch for the Roulette Championship. I don't know if Christian understands how contracts work or if his recent attitude change is clouding his judgment. According to my contract, I am OWED a championship rematch since I never received it in the first place.
Travis pauses for a brief second and enters the ring. He moves toward the center and looks around the arena.
Travis Nathaniel Andrews: Last week, I defeated Ryan Keys in my return match after taking a month off to handle some personal business. Since then, every one of you shitheads in the back think you know what is in my head. You all assume that I'm going to demand a title shot. You all assume that I'm just going to whine and bitch like Steve Ramone does every time he loses a championship match. Do you morons know what happens when you make assumptions? Do you?
Travis smirks before ripping his sunglasses off.
Travis Nathaniel Andrews: You make an ass out of yourselves because that's not what I am doing. I am simply stating a fact that despite me missing a month of action, I am still treated with no respect. That is okay. You people want to continue to disrespect me. Fine. I just hope you can withstand the consequences that will follow after your decisions. Christian, you want me to EARN, my rematch then at Summer XXXtreme, I issue an open challenge to any fucking idiot in the back who wants to go toe to toe with Mr. SCW.
The crowd gasps as Travis pauses for a brief second.
Travis Nathaniel Andrews: Which sucker has the balls to stop me? I doubt Jeremiah Hardin has the balls. I doubt Ben Jordan has the balls. Hell, I don't think Ryan Keys has any balls to step into the ring with me. James Tuscini is much to worried about getting those stupid tag belts to settle the score. I bet Steve Ramone will be too busy playing with the wanna be sluts to do anything about it. No matter who answers the challenge, know this. I will embarrass you. I will humiliate you and I will destroy you.
Travis throws the microphone down as the crowd is still bu
ing after the challenge set by him.
Simone: What a blockbuster announcement?
Adams: Will Mark Ward let this happen? Who will answer it?
---
Fans! Sin City Wrestling officials have just confirmed that Lord Raab has accepted the challenge of J2H for a match at Summer XXXTreme V!
THAT'S RIGHT! At Summer XXXTreme V, aboard the Grand Princess Cruise, it will be World Champion J2H versus Internet Champion Lord Raab! Man versus Man! Champion versus Champion! And most importantly --
TITLE VERSUS TITLE! One of these two men will be walking off that luxury ocean liner as a DOUBLE Champion!
---
Justin: The following contest is the special Bombshell Tag Team Battle Royal for the Vacated SCW tag team championship!!!
The crowd cheers as we hear the first music of the first team start playing
Suddenly, the lights go out, and the sound of a rocket flying rips through the air. On the titantron the image of three flaming balls of light streak through an image of the night sky as the music continues. The strains of "Immortals" by Fall Out Boy plays over the PA as on the titantron, the three flaming balls rocket towards an image of the earth and the camera angle switches so it looks like they're coming straight towards the screen. They strike the same spot with a bright flash and three shadowy figures step out of the brightness. The lights start to strobe to the beat of the music and we see the angels of The Fallen standing on stage looking confident and dancing to the music. Diamond, Gothika, Raynin stand on stage and raise their fists in the air looking around confidently before the lights come up completely. They go from one side of the stage to the other, talking junk to the crowd and throwing their fists in the air. Diamond, Gothika, and Raynin come back to the center of the stage and pose once more before they start to walk down the ramp to the ring. Diamond stops at the center of the ramp as Raynin and Gothika each walk around till they each are standing in front of one of the sides of the ring. Diamond wiggles her hips a moment, then she lifts her leg high into the air and spins around in a circle before she places it on the ring apron and slithers under the bottom rope. Gothika slides under the bottom rope and Raynin climbs the far stairs and grabs the top rope and flips over the rope. Raynin and Gothika each climb a corner throwing their fists in the air and pumping them to the beat of the music as Diamond leans dances goes from one side of the ring dancing and leaning over the rope, blowing crystal dust at the crowd, before she comes to stands in the center of the ring, pointing at Raynin and Gothika and talking junk to the crowd, nodding and clapping. Raynin and Gothika jump down and switch corners, trying to hype up the crowd before they jump down and they all come to stand beside Diamond, waiting for the match to start...
Justin: The following team are the team of Gothika and Raynin The Fallen!!
The arena fades to complete black for five seconds before the lights flash on and off a few times before Irresistible by Fall Out Boy featuring Demi Lovato starts to play. On the stage is Remington and Eden, standing back to back. One arm is down by their sides and the other is on their hip. Slowly, they slide down to a squatting position. Remi slides her hand down Eden's leg and Eden slides her hand down Remi's as they slowly stand back up, keeping their legs straight. Remi winks at Eden as they walk down the ramp next to one another, keeping the same pace as they wave to the fans before stopping at the foot of the ramp and posing with their backs to one another before walking to the ring and hopping up onto the apron before getting in between the bottom and middle rope.
Eden goes to one of the turnbuckles and climbs up onto the second one before raising both arms in the air and shimmy's her chest a bit. Remi just sits on the middle rope, leaning against the top one
Justin: The next team are the team of Remie & Eden Grayson!! Team Technicolor!!
Song's theme starts to play we see Song walking down the ramp. She gets half way down and pauses. Song bows and then proceeds to walk to ringside. Song jumps and lands on the apron. Song puts her hands on the ropes and flip over to get inside the ring. The fans Boo with a few cheers and we see Song bowing to the fans
Justin: The following team is the team of Song and Alana Allure!!! The Members of the Elders
Odette's music hits as the team of Odette and Melody Grace walks out to the ring as they slide in the ring and stare the opposition down
Justin: The next team is the team of Odette Stevens and Melody Grace!!!
The opening of "Blow me away" starts to play making the lights dim. Lucy and Uri walk out and the crowd cheers. The two girls high five each other and the lights turn normal as the lyrics kick in. Both Lucy and Uri turn to the ring and run down the ramp. The slide into the ramp and toss their cloaks off. Uri grabs onto the ring ropes and flips herself onto the top turnbuckle while Lucy stands near her, waiting for the bell to ring.
Justin: The next team is the team of Lucy Serraphina and Uriella Abaddon!!! The Angel Clan!!!
The opening riff of "Fire with Fire" comes over the sound system as Belinda Warwick and Jordan Monroe comes walking out from backstage. Belinda stands at the top of the ramp while Jordan runs to both sides of the stage. When she returns to Belinda's side, they each throw up one fist into the air as sparklers go off behind them.
Justin: Making their way to the ring, please welcome Belinda Warwick and Jordan Monroe, The Boss Ladies.
The fans are going crazy as Belinda sombers her way down the ramp as Jordan skips down the ramp. While making their way down the ramp, they greet a few fans in the front row before Jordan slides into the ring. Belinda pulls herself up onto the ring apron as Jordan is already perched up onto the top turnbuckle. Belinda finally makes her way over towards the same corner Jordan is in and throws her arms into the air. The crowd continues to burst into cheers as they acknowledge the fans while preparing for the upcoming fight.
Simone: A six tag team Bombshell Battle Royal, where to win the match you have to eliminate one member of a team to cause both members to be eliminated. The final team left standing will be the next tag team champions!!
Adams: And boy am I going to enjoy watching the ring filled with 12 gorgeous ladies!!!
Simone: Get a grip tiger!!
DING DING DING!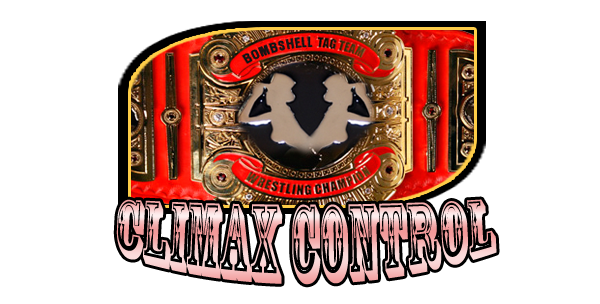 The bell rings as the match gets under way, as we see The Members of the Elders get it on with the Fallen as Gothika and Song trade blows, Raynin has a headlock tight around the head of Alana as she is being pushed in the ropes. In the middle of the ring the Angel Clan are getting it in a slugfest with the Boss Ladies. Where Warwick has Lucy Serraphina by the hair and is about to whip her over the top rope, but Lucy grabs the ropes and manages to hold on to the ropes and rolls back in the ring where Warwick drives series of knees in the side of Lucy. As where Uriella and Monroe are locking arms. Monroe kicks Uriella in the knee as that causes her to drop to a knee. Monroe follows it up with grabbing Uriella by the hair and bashes her face first into the canvas. She turns around and is being met by a double Irish Whip from Odette and Melody Grace as they whip both members of Team Technicolor towards Monroe. Who executes a dropkick towards both members of Team Technicolor and levels them both.
Adams: I'm sure that this wasn't the intention of Odette and Melody, but it sure as hell helped them!!
Monroe gets to her feet as she is screaming at the both members of Team Technicolor before Odette and Melody grab her from behind and whip her over the top rope. Where she lands on the apron as she managed to grab on the top rope. Then follows it up with a shoulder tackle in the midsections of both ladies and then leapfrogs over them. She gets to her feet, grabs Odette from behind and rolls her up into a pinning combination. Forgetting that this is a Battle Royal and gets kicked in the face by Melody for good measure.
Simone: Ouch that was a tactical error.
The Angel Clan has reversed the momentum against the Boss Ladies as both of them are working over on Berlinda Warwick. Lucy tells Uriella to whip her in the ropes as she runs to the other side and dives towards Warwick with a cross body block. But Berlinda catches Lucy and throws her over her head and onto the outside of the ring. Causing Lucy to hit the concrete floor hard, causing her and her tag team partner to be eliminated.
Justin: The first team that has been eliminated are the Angel Clan!!
Lots of fans are booing the fact that two of their favorite wrestlers have been eliminated from the match. Berlinda runs towards her tag team partner as she's being worked on by both Melody and Odette. The four bombshells are trading blows as we see Gothika deliver a big time clothesline to Song. Screaming at her with anger in her voice, still not forgotten the fact that she tagged with Dmitri and cost her to advance to the next round for the Blast from the Past tournament. Raynin on the other hand is being hit by a kick from Alana. Staggering her a bit as she suddenly twitches her head and we see a sinister grin emerge on her face. As Alana is charging in on her and Raynin catches her with both hands wrapped around the waist of the Member of the Elders and executes a Belly to Belly overhead released suplex that causes Alana to be tossed over the top rope and lands on her back on the concrete. Causing the next team to be eliminated.
Justin: The next team to be eliminated are the Members...
Just at that moment we see Team Technicolor charge in on both Melody and Odette and the Boss Ladies charging in on them with running clotheslines as both of them are being ducked by all four and then levelled by huge kicks and clotheslines from the other four bombshells. Sending Team Technicolor over the top rope to the outside.
Justin: The teams of the Members of the Elders and Team Technicolor have been eliminated!!
Simone: Three teams left!!!!
Adams: Who will win this match and become tag team champions!!
The Fallen look over at their adversaries, every team stand in a neutral corner as they all are seizing each other up. Raynin and Gothika give each other high fives, before lifting up their arms as they are trying to get the fans into the match and backing them up. The fans are getting into it as we see Odette and Melody getting in the face with The Fallen, the four of them are talking trash as finally they are broken up by The Boss Ladies who start to get into a prompt six Bombshells fight as all six of them are fighting each other separately. We see Gothika and Warwick get into a test of strength as Warwick gets the best of the Vampire with a side headlock. Hip tossing her onto the ground with the headlock as Gothika manages to escape her grip by a reversal and locks the arm of the member of the Boss Ladies in a standing Hammerlock. On the other side of the ring where Raynin is driving forearms into the face of Odette. Whipping her into the ropes before knocking her down with a heel kick. Raynin is screaming at Odette as she is surprised by Melody Grace who grabs her from behind and hops her over the top rope. Raynin falls to the outside, but has her hands locked on the top rope. Leaning over the ring apron as her feet are dangling very close to the ground as one foot touches the floor but not the other before sliding back in the ring. Holly Wood signals that Raynin is still in the match as both feet must touch the floor.
Simone: That was close!!
Melody can't believe that Raynin wasn't eliminated, trying to reason with other referee on that part of the ring in Drew Patton as Drew also tells her that it was merely one foot that has made contact with the ground. Suddenly Jordan Monroe clotheslines her down, starting to put the boots to Melody before dropping an elbow. She then grabs Melody and whips her into the ropes where Melody gets decked by a big time clothesline. Monroe then grabs her by the hair and pulls her up to her feet, bashing series of elbows in the back of the neck of Melody before lifting her up for a slam and walks to the end of the ring for a her to toss her to the outside. Melody grabs the ropes and uses it to her advantage to ultimately wrap her arms and legs around it.
Adams: Good save from Melody.
Back on the other side we see Gothika and Warwick trade blows, before Warwick pokes the eye of the vampire. Staggering the former champion backwards and grabs her by the waist for a Belly to Belly. She then grabs Gothika and lifts her over her shoulder and walks to the ropes. Gothika pushes herself away from Warwick as she lands behind her. There Gothika quickly sets her up for an Electric Chair move before turning around as we see Raynin has gotten up to the top of the turnbuckle after knocking down Odette. Setting herself up for a aerial tactic type of move. She jumps off the top turnbuckle and dives into Warwick, who catches her and delivers a Samoan Drop on the shoulders of Gothika who gets shotblocked at the same time by Melody Grace.
Crowd: HOLY SHIT HOLY SHIT HOLY SHIT!!
Adams: I cannot do anything but agree with the fans!!!
We see Odette get to her feet as she sees the carnage, we can see Raynin struggling to get to her feet as well as the others. Melody and Odette nod heads as they grab Raynin and tosses her over the top rope and onto the outside of the ring to much of the dismay of the fans.
Justin: The next team eliminated are the Fallen!!!
Simone: The final two teams are left!!!
Odette and Melody grin before turning around and stare their final opponents down. We see Warwick charge in on them and knocks down Melody, while Odette ducks her clothesline. Warwick grabs Melody and sets her up for a Powerbomb and is about to drive Melody into the turnbuckles with a Buckle Bomb but it is once again Odette that shotblocks her from behind. The two seize up Monroe after that what has happened. They charge in on her with a double clothesline, but Monroe ducks and delivers a drop toe hold on Odette. Causing her to hit face first into the middle turnbuckles as she turns her attention to Melody. Who has turned around and walks into a standing dropkick. Sending Melody onto the outside as she grabs a rope and manages to land on one foot as Melody balances her other foot in the air. Monroe believes she has won as she is celebrating in the middle of the ring as Odette slowly has gotten up to her feet. Seeing the signal from Jasmine and realizes the match is still on and charges in on Monroe and grabs her from behind and whips her over the top rope and onto the outside as Warwick is too late to stop her. Causing the bell to be rung.
DING DING DING!
Justin: The winners of this match and NEW SCW Bombshell Tag Team champions!!! Melody Grace and Odette Stevens!!!!
The two are celebrating as Drew Patton hands them the tag team titles while the other team of the Boss Ladies look on and shake their heads. Realizing that they got beat while being so close to have won it themselves.
Simone: Odette Stevens and Melody Grace are our new Bombshell Tag Team Champions!
Adams: Odette gave up the championships last week, and won them back this week with Melody Grace! I'm so happy for them both.
Simone: That's all we have time for Jason. Join us next week for more action.
Adams: In the meantime, hug people and show them that you care. I'm Jason Adams.
Simone: And I'm Belinda Simone. Join us next week.
The show fades out to Odette Stevens and Melody Grace holding their newly one Bombshell Tag Team championship belts above their heads
---
Thank you to Chris, Mark, Gerrit, Marge, Andy, Dustin, Annie, The Lord MK, Jenny, Erik, Kris, Brit, Otaki, Tatsu, Calvin Harris. Also to everyone who roleplayed and to Annie again for the great match banners.