The crowd is alive with energy inside of Cox Pavilion in Las Vegas, Nevada. The camera scans around the capacity crowd, cheering and waving while holding up signs for their favorites.
A spotlight begins to shine and the crowd cheers as ring announcer Justin Decent steps out onto the stage, clad in his sexy 'Chippendales' uniform of black spandex pants and matching boots, white collar with black tie and white cuffs. The handsome exhibitionist jogs out to the ring, slapping hands to the fans who reach out to him.
He is handed the microphone by Jason Adams as he runs up the ring steps and climbs inside of the six-sided SCW ring and walks around, pumping his fist in the air to the tune of the crowd's chants;
"SCW!"
"SCW!"
"SCW!"
Justin then hops up onto the corner turnbuckle and smiles, looking out around at all of the fans filling the seats. He drops back down and takes his place in the center of the ring and brings the microphone up to his lips.
Justin: Hello everyone and welcome to the Cox Pavilion, in Las Vegas, Nevada, and welcome to Sin City Wrestling Climax Control!
The crowd cheers!
Justin: Now please help me welcome the Hostess With the Mostess for "Climax Control" -- Miss Amanda Hugginkiss!
The crowd applauds and cheers as Amanda steps out onto the stage, dressed in a golden Las Vegas showgirl's costume, complete with flamboyant headdress and matching high heels. She sashays around the top of the stage as the performance begins!
Amanda: If I were a girl even just for a day
I'd roll out of bed in the morning and wonder what just happened to me.
Oh no don't tell me they're real.
Yeah I think they're real.
Something else is missing
Where the heck's my PENIS!
If I were a girl would I still look like a guy?
No I wont put on make up but I might just want to give that bra a try.
If I were a girl I could mess with the guys.
No, no not like that I mean
When we get a nice dinner I'll make sure they buy.
I could seduce them.
Show them my nice behind.
Yo Zach check out that A... OMG
Ha gotcha. You totally like guys!
If I were a girl I'd have the nicest legs.
I refuse to cook in the kitchen but I'm pretty dang good with the microwave.
If I were a girl please don't get mad if I'm mean.
I'm not used to my body this monthly thing is kinda new to me.
No I don't really know if I want to change back.
Because I like my new hair and the guys love my
FACE what!
Oh if I were a girl I don't think I'd ever understand
How it feels to be a girl.
God please change me back to a man!
If I were a girl.
The crowd cheers and applauds as the song comes to a close. Amanda prances around the stage for a fair few moments, blowing kisses and posing for photo ops before she vanishes backstage, behind the curtains.
Simone: Hello everyone and welcome to the Cox Pavilion in Las Vegas, Nevada for SCW Climax Control! I am Belinda Simone.
Adams: And I'm Jason Adams -- but then you already knew that.
Simone: We hope everyone out there had a safe but fun New Year's Eve.
Adams: I know I did. Spent it with the wife and in-laws. Though when midnight came around and I went for me New Year's Eve kiss, she dropped something and I missed and got her brother instead.
Simone: is that where you got the shiner?
Adams: No. Got that from an incident in the ten items or less lane at the market. Long story.
Simone: Tell it later then. Tonight, we have seven matches lined up for the enjoyment of everyone, and to kick things off, Alex Rush returns to active competition, taking on the newest member of the Superstar roster, Xander Bishop.
Adams: Alex Rush had the ULTIMATE New Year's Eve but it'll be anything but a party against Xander.
Simone: We may not know what to expect from Xander but then again, nobody ever knows what to expect from Alex Rush. He could surprise us, and Xander, tonight.
Adams: Then we have a new Bombshell, and this one makes Veronica Taylor look like Ben Jordan when it comes to being humble. Aphrodite!
Simone: naming yourself after a goddess of beauty speaks well for this woman's arrogance but she'll have to work extra hard to protect her face, and everything else, because tonight she takes on the deranged Twisted Sister!
Adams: I'm starting to think the bosses have one sick sense of humor, always putting these new birds against that nutcase.
Simone: With their recent victory over the Angel Clan, the Justice League has been declared the number one challengers and they'll be facing the Members of the Elders for the gold at Inception II. But for tonight, they have a big test for themselves as they take on former two-time champions, the Metal and Punk Connection.
Adams: We all know Jessie and Amy want to focus on their singles careers but I have a feeling they enjoy reuniting every so often to put a fresh team in their place.
Simone: Just so long as they don't get too confident. The Angel Clan was just that a few weeks ago and Belinda and Zuri ended up walking away with the biggest win of their careers so far.
Adams: After a long time away from SCW, "The Big Tiger" Jeremiah Hardin is back and his first match back is against Dax Beckett!
Simone: Jeremiah is a former Roulette and World Tag Team Champion so Dax will have his hands full, no matter how much time has passed since his last appearance in SCW.
Adams: And did you see the exchanges between Jeremiah and J2H on Twitter? Whew!
Simone: There is definitely something brewing between those two in the near future.
Adams: Song asked for a match this week, and since Alana Allure is not competing, she's getting her wish in singles competition against Sam Marlowe!
Simone: This is a dream match for many wrestling purists. Song is one-half of the World Bombshell Tag Team Champions, and Samantha Marlowe is a former two-time World Champion in her own right.
Adams: And if Song wins, it'll help her move on with some momentum towards Inception II.
Simone: And if Samantha wins, she'll have defeated a current champion and move a little further up the ladder herself.
Adams: Then we have a real Battle of the Bombshells when Alexis Edwards takes on 'the Siren' Kate Steele!
Simone: There is definitely a lot of potential in that match as a win for either woman will catapult them right towards title contention.
Adams: Well Alexis wants to prove herself to not just the bosses but Austin Parker as well. this one will do it!
Simone: Then we have a non-title tag team match, featuring the World Champions Jet City taking on a true threat to their reign, Dmitri and James Tuscini, the Unholy Alliance!
Adams: Everybody thought James and Dmitri were a cinch to get a shot at the gold but with their loss to the Monstimals, that got thrown at the window.
Simone: Which is one reason why this match got signed...
Adams: Well, that and Kris Halc whining about not being booked.
Simone: That too. This match could easily put James Tuscini and Dmitri back into the title hunt.
Adams: IF they win!
Simone: And then speaking of championship gold, we have it on the line in this week's Main Event! All the running won't help Steve Ramone this time around as "Hot Stuff" Mark Ward has intervened and ORDERED Steve to put the title on the line against the rightful number one challenger, Ryan Keys!
Adams: Boy! Ryan has been waiting for this one for a long time! Steve was doing everything he could to avoid this match taking place!
Simone: He was even saying he would know better than Ryan when Ryan would be ready to face him. But it turns out that 'Hot Stuff' knows best!
Adams: And we get to see it all start now! Wheeeeeeeeeeee!
Jason spins himself around in circles on his swivel office chair, making Belinda sigh audibly.
---
The camera opens to a beach setting, looking out at the sea, before turning towards the golden sand in the moonlight. The camera zooms in to see SCW World Champion J2H sitting on the sand, his championship belt across his lap. The fans in the arena instantly boo as the unbothered champion smirks down the camera.
J2H: Perks of a champion. I'm still on your screen, yet I can sit here in Greece and talk to you freezing your asses off back home. It really is good to be the king.
He tilts his head and smirks as boos echo off in the arena.
J2H: I will still give you my presense because it's what I do, it's what makes me the greatest champion to have ever walked in to SCW. I'm never short of a word or two to say but this week, I'd much rather be sitting out here on the beach and forgetting you lot ever existed yet here I am. I got two things to talk to you about and then I won't be giving a fuck about what else goes on on this show. I mean it's not hard to work out. We'll have some filth from Steve Ramone and his pornstar thing, we'll have teddy bears knocking around. We'll have a pointless Elders appearence that means nothing. We'll even have Jet City hanging out with people no one's ever heard of and don't even work here.
He shrugs his shoulders.
J2H: So basically, not a lot worth watching after this.
A smirk crosses the champions face.
J2H: I know coming up soon, is a supercard where I have to defend this thing.
He runs his hand on the title belt on his lap.
J2H: My attempts to get Simon Jones to stop talking around a water cooler and step up to try and take this off me, seems to have failed. One year ago tomorrow Simon was the day you beat me, the last man to beat me at all. January the third, I remember it well, but you beat me Simon, and that stuck with me. January the forth will be one year undeafeted and I wanted to put that ghost to rest, but Simon seems happier around a filing cabinet than a six sided ring. This leaves us a little problem.
J2H taps his chin.
J2H: Christian and Mark have been so busy taking digs at each other, neither of them have thought about booking main events for the supercard. Crystal shows up when she wants and that's ok? I turn up week in, week out and neither of us have a clue what we're doing for the first huge event of 2017? Piss poor management, so Christian, Mark, put your little lovers tiff aside and give me an opponent, I don't care who, just give me anyone at all, and I'll keep putting money in your pocket.
He smirks as he moves the sand around beneath him with his fingers.
J2H: And secondly, I know you've all been wondering after the last show all about Mikah. Oh why did Mikah smile at J2Hism?
He rolls his eyes.
J2H: Cause she's fucking smart and you lot should be doing the same.
Boos fill the arena, as his tone turns to mocking.
J2H: Oh, are you pissed that you was getting behind someone only for me to show them their real path? I don't care if you're all pissed off, I don't care who I piss off lately, you don't wanna know me or watch me, just fuck off, I won't even remember ya tomorrow, but she saw that things were not going right for her so she turned to the man who can help. I pulled Rage away from being just a face in the crowd and I've done the same again. No one expected Rage to be pulled away from his family, no one expected Mikah to turn on you people so quick, yet...
He looks to the sky with pride on his face, before looking down in to the camera.
J2H: Yet I'm good enough to do just that. Melody, Rage and Mikah believe in what I do, you should too, you should all follow this unstoppable train. A year without defeat, the longest title run at this level, it's time for you all to take notice.
J2H unfolds his legs, lifting the title belt over his shoulder.
J2H: Now Mark, Christian, do your fucking job and I just might turn up next week. Until then SCW fans, feel free to turn off now, cause nothing interesting is gonna happen. That's real talk bitch!
The camera fades out.
---
Backstage, wrestlers can be seen getting ready, talking to others about upcoming matches. The camera focuses on Pussy Willow, dressed in a figure hugging mini dress. She looks around for an interview, but the toot of a horn can be heard. She looks around before focusing her eyes towards the floor, to see Alex Rush sitting in a minature car, the same one from his promo earlier this week.
Pussy: Alex!
Alex looks up, his hand on his head.
Alex: You're gonna have to bend over a bit love, I can see ya face, ya bristols are in the way, not that I'm complaining.
Pussy leans her head forward so Alex can see who is looking down at him.
Pussy: It's me, Pussy Willow.
Alex: Mmmmhmmm.
Pussy: I know your match is up next, but is there any chance of a quick interview?
Alex: There just might be if you play your cards right.
Pussy: Would you like to stand up?
Alex shakes his head.
Alex: Nah, not really, I like the view I'm getting right here. I see why you're called Pussy Willow now.
Pussy looks confused before finally working out what Alex means, and quickly tugs at her mini dress pulling it down. She clears her throat and decides to move on.
Pussy: Alex, you're up against a new comer to SCW, Xander Bishop, what are your thoughts on this match?
Alex: It's not happened yet so I can't tell ya if I thought it was a good match or not. The fella seems alright if he can put his phone down for ten minutes, but I'm looking forward to getting in the ring again as long as no spandex ends up up me bum.
Pussy: Erm, do you think you can beat him?
Alex: Yes, yes I do. It's wrestling, anyone can beat anyone but I want to start this wrestling year the same as I started me new year... With a bang, but ya know, wrestling wise, and not four women, and a whole lot of pineapple.
Pussy looks confused at Alex's comment.
Alex: There's a bloke over there calling me, cause I'm guessing it's time for me match thingy but before I go, can I ask you a question?
Pussy: Sure.
Alex: Was that a lightning bolt I saw when I looked up?
Alex points to Pussy midsection, waving his finger around in a circle. Pussy shakes her head, turning away and walking off as Alex looks at the camera with a nod and cheesy grin.
Alex: I think it was.
He clenches his fists!
Alex: Rawr! Saucy little number she is!
The car starts to move away as the camera fades out.
---
A white limousine is seen pulling up to the arena. It takes a few minutes before Alphonso is seen getting out of the driver's seat and he adjusts his jacket before walking to the back of the vehicle and opening the door and out steps the platinum blonde bombshell, Mikah. She smirks a bit before adjust her simple shirt that read 'J2HISM' on the front that she'd paired with skinny jeans and stiletto heels on her feet.
Mikah: This place is such a dump, Alphonso. Are you sure we're in the right place?
Alphonso nods his head, a chuckle escaping his lips.
Alphonso: Yes, ma'am.
Mikah frowns a bit, pushing her curled locks out of her face.
Mikah: Well, what a shitty way to start off 2017. You'd think they'd find better arenas.
Alphonso just nods his head as Mikah steps away from the limo, allowing him to shut the door.
Mikah: I won't be long, Alphonso. Be ready to take me to the airport so I can go back to my husband.
He nods his head as she walks off and into the arena.
---
Justin: This match is scheduled for one fall...
Gold stars start to flash around the stage entrance as the arena lights start to drop out and a voice is heard saying "Do you wanna get rocked?" The name Alex Rush appears on the screen and the fans instantly burst in to cheers as Def Leppards "Let's Get Rocked" blasts through the speakers.
Justin: From Westminister, London, England, weighing in at two hundred and ten pounds, he is Alex Rush!
Smoke appears at the top of the ramp as a spotlight hits the entrance way to see the back of a long haired man with one hand in the air holding up the devil horns sign. He turns around to more cheers as the spotlight shines on the face of Alex Rush! A line of security as seen either side of him as the lights brighten to show fans "held back" by security at the top of the ramp. Alex is wearing black leather pants with a red stripe down either side, a white shirt with the devill horns hand sign on in a faded gray colour. Around his wrist, a multi coloured scarf is tied. He looks to the held back fans and wave a hand at them in a presidential fashion before making his way down to the ringside area. Alex steps up the steps and through the middle and top rope and in to the center of the ring, his arms in the air with the devil horns sign as gold sparks fall from the roof. Alex reaches down, removing his shirt and throws it to the crowd as he waits for his opponent.
Justin: And his opponent...
The Lights throughout the entire Sin CityWrestling auditorium dim simultaneously on out throughout the entire theatre as it plunges into darkness as "X Gonna Give It To Ya" - By DMX begins to blair on out of the PA system, various screens throughout the theatre come to life showing that of XANDER BISHOP in the gorilla position, the camera focusing on his back and more so that of his name ("BISHOP") which can be seen having been stitched onto his custom jersey for the evening.
A single pulsating light comes to life shining down upon him, lighting up the stitching on his back for all to see. As the stitching of his custom jersey he can be seen wearing for the evening is seen by the fans of Sin City Wrestling, he swings around to face the fans, a devilish Cheshire cat like grin can be seen on Bishop's face serving as the perfect statement.
Justin: "Coming from Brooklyn, New York he weighs in tonight at 227 pounds, he stands approximately 6'0" inches in height... he is "THE NEW DYNASTY"... he is XAAAANDER BIIIISHOP!!!"
As Bishop's name is heard he slowly begins making his way on down the entrance aisle his ring attire can be seen consisting of a pair of custom made boxing shorts with his logo stitched at the bottom, echoing the color scheme of the jersey he can be seen wearing for the evening.
Bishop also can also be seen sporting a fitted or snap-back flat billed ball cap with the same logo embroidered on the front, a compression sleeve on his left arm, and a matching pair of basketball shoes matching the motif of his attire.
He can be seen slowly getting closer to the ring as he's swarmed with various cheers chants, slowly he walks around to the black steel steps as he, methodically, walks on up them as the cheers and chants continue to be heard, as he slowly slithers on up the side of the nearest ring post like a snake as he does he throws out his arm (viva The Rock) as he continues to soak in the love he's receiving from the nearby fans and those around the arena showing their support for him as he wait for the match to begin.
The ref checks both men for weapons before indicating for the match to begin.
Ding...
Ding...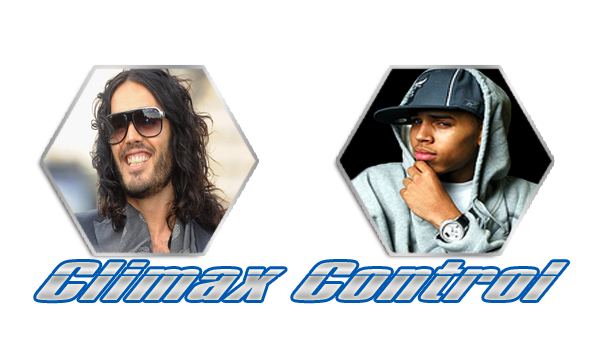 Both men approach each other ready to lock up, but stop as the fans begin to cheer and chant for them, though more for Rush, as they look around and smile before returning their focus back to each other and they lock up and briefly jockey for positon until Bishop grabs Rush's arm and twists it before giving it a hard yank before giving it more of twist before clubbing his shoulder from underneath and across the top before giving it one more twist.
Simone: This is the first appearance by Xander Bishop and lets see how well he holds up against Alex Rush.
Adams: To be honest... we don't see Alex Rush often inside the ring... so Bishop is going in dark in this match.
Rush grimaces in pain before swinging his free arm and clocking Bishop on the side of the head, which forces Bishop to release the hold and his stumbles back a little in shock, as Rush grabs Bishop by the head and then drags him to the turnbuckle and drives his face into the padding. Rush then grabs Bishops hand whip him towards the other corner, but Bishop grabs the ropes and shows off his athleticism and lifts himself up before dropping down and hits a vicious clothesline on Rush.
Adams: Not sure why he going for his arm.
Simone: Stop Rush from tickling. But we just saw a brief come back from Rush... however, Bishop showed some great Athleticism and hits a clothesline on Rush.
Bishop then grabs Rush and pins him...
1...
2...
Kickout...
Simone: Ah Bishop showing how much of a rookie he is.
As Rush kicks out, Bishop quickly climbs to his feet as does Rush, as Bishop grabs Rush where he looks to go for a snap Suplex but instead he places Rushes arm around his neck and begins to drive his knee into Rushes stomach over and over again, Bishop then pulls Rush up and hooks his arm and with his leg hits hip toss. Bishop quickly drops down with a knee to Rushes midsection before going for another pin...
Adams: Rush is in some serious trouble here. He needs to do something here.
1...
2...
Kickout...
Simone: Again Bishop goes for a pin... but he needs to realise that he has to do more.
Bishop looks at the ref before quickly climbing into his feet and grabbing Rushes arm in an arm bar, as Rush grimaces in pain but slowly and inch by inch moves to around and to his knees as Bishop continues to crank on Rushes arm, as the ref asks if Rush wants to give up but he shakes his head saying no. Rush then wriggles free and gets to his feet, where Bishop whips Rush into the ropes and as Rush comes back Bishop lifts Rush up and flips him over onto his back.
Adams: Nice and stylish hip toss.
Bishop attempts another pin...
1...
2...
Kickout...
Simone: Again not going to win from that.
Bishop goes right back to the arm lock on Rush, who swings his legs about trying to get to the ropes, but only brushes the ropes, as Rush gives up for a moment and grimaces from the pain, as Bishop releases the hold and stomps on his arm. Rush quickly gets to his feet and moves to the corner, where Bishop approaches only to be kicked in the midsection by Rush, as Rush grabs Bishops head and drives it into the turnbuckle. Rush then hits a forearm smash across Bishop's face.
Adams: Somehow Rush gets out of the armbar and gets the upper hand with a forearm smash to Bishops face.
Bishop drops down to one knee, but as he does Rush grabs Bishop and drags him away from the corner, where he clubs the back of Bishops neck who falls to the mat, Rush picks Bishop back up, where he pushes Bishop into the ropes before he whips in the ropes and as Bishop comes back Rush takes swing but Bishop ducks and as Bishop comes back again he leaps over Rush and as he comes back towards Rush, he leaps up and hits a flying forearm to the face of Rush.
Simone: No sooner has Rush gets into this match, Bishop turns it around and surprises Rush with a flying forearm.
Rush drops to the mat, as Bishop turns to see Rush on the mat before smiling and goes to hit an elbow drop but Rush rolls out of the ring the last moment and Bishop hits the mat with his elbow. Bishop clings to his elbow, while Rush lays on the mat outside the ring for a few moments before getting to his feet. Bishop meanwhile gets back to his feet and moves his arm about as he notices Rush on the outside.
Adams: Great ring awareness from Rush, certainly stops Bishop from inflicting any more pain.
Simone: Only Bishop gets the pain as his elbow connects with the mat.
Bishop backs up and before rushing in and diving through the ropes and catches Rush and then guard barrier with a plancha. Rush and Bishop lay on the floor not moving for a few moments as the ref climbs out and checks on both men before making their count.
Simone: Nice plancha... as Bishop takes himself and Rush out.
Adams: He might have bit of a headache after that. The back of his head hit the ring barrier. Thankfully it didn't knock him out.
1...
2...
3...
Rush is the first to move as he slow crawls away, while Bishop tries to shake off the bump to his head where he hit the guard rail.
4...
5...
6...
Rush grabs the ring steps and uses them to climb to his feet, as Bishop grabs the guard rail and uses them to get a vertical base.
7...
8...
Adams: They need to get back into the ring pretty sharpish otherwise they will be counted out here.
Rush climbs into the ring, as Bishop runs and dives in the ring, which makes the ref stop the count. With Bishop still down Rush takes advantage of the situation and charges and hits a dropkick to the ribs of Bishop. Bishop holds his ribs as she sucks in air, as Rush climbs back to his feet and grabs Bishop pulling him to his feet, where he throws him into the corner, where Rush then drives his shoulder into Bishops stomach several times before following it up with a uppercut.
Simone: Rush takes advantage of Bishop and the speed he is getting back up.
Adams: High advantage. As Rush begins to get back into the match.
Bishop drops down to the mat, where Rush smiles and backs up before follow it up with a baseball slide to Bishops groin area. Rush winches before climbing back to his feet and then backs up once more and then runs and hits a bronco buster.
Adams: Baseball slide followed up with a bronco buster.
Simone: That has to be humiliating for Bishop.
Rolling away, Rush climbs back to his feet and grabs Bishop by the foot and drags him to the centre of the ring and for a pin...
1...
2...
Kickout...
Simone: Good try by Rush.
Rush looks up at the ref and tries it again...
1...
2...
Kickout...
Adams: Still needs to do more.
Rush slaps the mat, as he climbs to his feet and grabs Bishop pulling him to his feet, where hits a few jabs to Bishop before starting to tickle Bishop, Bishop laughs a little before grabbing Rush by the hair and slaps his face hard. Rush looks at Bishop and goes to swing for him but Bishop ducks and Bishop follows up with a European uppercut to Rush. Rush drops to the mat, as Bishop drops to his knees and holds his groin area.
Simone: And Bishop find out about Rush's unusual offence.
Adams: He got suckered in briefly but realises that he being taken for a full and slaps Rush and follows up with a European uppercut.
Bishops grimaces in pain, but fights through the pain as he crawls over to Rush and goes for a pin...
1...
Kickout...
Adams: I think Bishop was more focused on the pain that trying to pin and win.
Bishop climbs back to his feet and pulls Rush up by his unruly hair but before Bishop can do anything, Rush surprises Bishop with a punch, which staggers Bishop but Bishop responds back and they quickly begin to trade shots back and forth as some of the crowd cheer Rush and his punches, while the other half cheer Bishop for his.
Simone: Here we go... a little back and forth between these two.
Adams: Looks like some of the fans are enjoying what they see in Bishop.
As they continue to trade shots, Bishop throws in forearm to the side of Rush's head, which staggers Rush and this gives Bishop an opening and hits a few more forearm shots to Rush before whipping him into the turnbuckle. Bishop moves in and hits a step up enziguri. Rush drops to the mat, as Bishop climbs back to his feet and grabs Rush and pulls him back to feet where he hits a lung blower.
Adams: Looks like Bishop is trying to finish off Rush here.
Simone: Hitting a lung blower will certainly stop Rush from doing anything else.
Bishop once more climbs to his feet and grabs Rush and begins to set up the Bishop's Crozier (Cobra clutch lifted and dropped into a sitout side slam). Once set up, Bishop hits the move and goes for the pin...
Simone: Bishop hits the Bishop's Crozier and goes for the pin...
1...
2...
3...
Adams: Bishop wins his debut match.
Justin: The winner of this match Xander Bishop.
Bishops music hits over the p.a, as the ref helps Bishop to his feet and raises his hand in victory.
---
We see Song walking down a hallway as Pussy Willow and a cameraman look for someone to interview, they ump into Song. Song is seen wearing a black hoodie with black joggers Sunglasses and is seen holding her SCW Bombshell title over her left shoulder as she carries a small backpack with her.
Pussy: Hello Song.
Song: Holy crap, you know, I been here over 2 years now off and on of course, yet I don't think you ever tried to talk to me.
Pussy: Well, I been busy with...
Song: What the top stars? Hey don't take this the wrong way but I like Stoner Scott we have a lot in common so it's all good.
Song goes to her pocket to get her phone.
Song: Oh look its Alana. She is face timing me
Song picks up
Song: Hey Alana I'm here with Pussy Willow
Alana: Hello ladies.
Song: What you doing?
Alana: Watching Eyesnsane getting into the limo.
Eyesnsane: I'm all set to go chief... What up Song!!
Alana: I was calling to let you know that me and the boys are about to head to the airport now to leave Dallas.
Song: Boys? Jon Dough is with you as well
Alana: What? No, he's still in China. So I just have Eyes, Ted and Wrigley with me. How's Monk?
Song: He is fine, Monk and Orchid or at the resort. I told them to stay there today; since the Elders are banned I figured it was best to have you all away from the building. Right Pussy Willow?
Pussy: Umm Sure?
Alana: Hey Pussy Willow explain to me why I was banned from ring side even thou I carry a manager license?
Pussy Willows shrugs
Song: Girl she don't know anything
Alana: Since you didn't want us there at all I decided to not land in Vegas to SCW is over with there show. That way there is no issue and SCW don't have to worry about the Elders jumping in a match.
Song: I know you wouldn't jump in, you know I respect Sam, But let me let you go I'm busy right now.
Alana: Okay talk to you later.
Song looks at Pussy Willow.
Pussy: Bye Alana
Song: Okay Girl I'll talk to you later
Song looks at Pussy Willow and takes her microphone. The cameraman zooms in on Song.
Song: Who ever invented face time is awesome. So there you have it, I'm here all alone. You see I went on twitter and said this is my 1st one on one match in years. Truth is this is my 1st one ever. Sure I had a one on one match with Uri a few weeks ago but Lucy and Alana were at ring side and the focus is not just on Uri and myself. Sure I had one on one matches before but Orchid was always at ring side and well... This is the 1st time I go in the ring alone, no partner, no manager, no Master Lilly, no male Elders, no one. Just Sam and Song in the ring, going all out, we will be giving the fans one hell of a match. I hope this can be one of many more to come. I really like you Sam, I respect you alot and I feel very honored to be in the ring with you tonight. I will show the fans just how honored I am when we go out there and give them a 5 star match. That's really all I have for now. If you excuse me I need to find were the locker-room is at so I can start getting ready for my match.
Song walks away handing Pussy Willow back your microphone as the camera man cuts the image off
---
The Las Vegas crowd is going excited as they are waiting for more action to occur. What they get however is the loud sounds of "I'm Coming Out" by Diana Ross. As soon as it is played that is when Crystal Millar emerges from the back curtain. She raises her World Bombshell Championship high into the air which gains a mixed reaction. She places the title around a shoulder as she slowly makes her way down to the ring. She runs up the stairs and smiles as she steps into the ring. The Vegas crowd continues to be mixed as Crystal calls for a microphone.
Simone: And here is our World Bombshell Champion Crystal Millar!
Adams: And this crowd seems mixed yet Crystal doesn't seem to be annoyed tonight.
Crystal holds the microphone up to her lips as she begins to speak.
Crystal: What's up Las Vegas! Did everyone have a wonderful New Year and Christmas for that matter?!
The crowd offers a smile as she continues to speak.
Crystal: So listen up... I just want to say that I am very proud to be your Bombshell Champion. It has been an amazing seven months as champion and it's just a few more before I can break Mikah's streak and become the longest reigning champion of all time. That honestly is such a blessing to me and I know you are accustomed to me being the biggest bitch on the roster but over this holiday season I really did some deep soul searching about myself. I searched long and wide, and as much as I treasure this title this title around my waist. It wouldn't have been possible without all of you so I just want to thank you for making me get to this level that I am at.
Adams: Did Crystal just thank the fans?!
Simone: I believe that she just did.
Crystal: And one thing I want to change about last year is the way I treated you all. You don't deserve that especially with the way that SCW has been shaping up as of lately. Everybody is crying over how they feel they deserve a shot at this. Alexis claims she wants a shot, Mikah feels she wants it, and they are nonstop bickering over it again and again. It's ridiculous this company shouldn't turn into a whiny bitchy fest. It should be about fighting for the belt and proving yourself to be the best. Not a sense of entitlement and I have to nip this shit right in the butt before it gets out of control. Because truth be told I have beaten Alexis before. Hell I just beat Mikah. Both are great competitors but I think what the crowd really wants is to see someone WHO hasn't had a shot at this. A match that people would die to see.
Crystal smiles as she points at herself.
Crystal: A dream match! We already saw how I cleaned out the division and what we have once again seems to be a traffic jam. Didn't we already get over that hurdle already? I thought so and I want to be known as a fighting champion. I don't want to sit on my ass and act all high and mighty as if I can't back anything up. So since we HAVEN'T seen me compete in a long time give me a one on one match with a woman I have been dying to get in the ring with! A woman that was unnoticed for so long. A woman who deserves to be in the ring with me. Because what I want more than anything else is a match with LIL Miss Sunshine! Melody Grace. A battle of the movie stars. A battle with a woman I respect. The fans want it. I want it and that's all that matters. So someone make it happen. Let's get this year moving in the right direction, and if she beats me well... then we can move on to a title match right?!
Simone: Crystal saying she wants Melody Grace!
Adams: That is big plus a new change of attitude from Crystal, and you know I actually like this.
Crystal: Anyway take care SCW and let's have 2017 be the best year ever for the Bombshell division!
---
Mikah is seen walking down the hallway when PussyWillow stops her and she rolls her eyes.
Mikah: Two questions, bimbo. That's all you get because I don't want to waste my time with you.
She snaps her fingers and had interrupted PussyWillow before she had even attempted to speak to the blonde bombshell.
Pussy: Um. Yes...at the Christmas edition of Climax Control, we saw you take the win over Jessie Salco and Sam Marlowe and then saw the same word that is now on your shir--
Mikah cuts her off.
Mikah: WORD?! J2Hism is a lifestyle, a way of life. It is not simply just a word. I'd recommend that you fix your train of thought before you offend the champ.
She gives the interviewer a look.
Pussy: Um. Right, of course. So, why J2Hism?
Mikah gives her a bored look.
Mikah: Because why not? There's obviously a reason why JdoubleH has been the champion for basically a year now and that has to do with J2Hism. He can teach it and only greatness can come from it.
PW holds a look on her face that held no emotion.
Pussy: But that doesn't explain why you personally chose to follow it.
Mikah: It doesn't? I'm pretty sure it was a pretty straightforward answer, Pusscakes. JdoubleH has been the champion for basically a year. Everybody should be knocking at his door, wanting him to teach his ways and how he gets it done. I want to be as successful as he has been this past year and maybe a little more. Clearly, what I've been doing the past month hasn't been working. So, it was time for a change and I'd say that Jessie Salco was just in the way but it felt good to pull the win over her and out from underneath her feet. She needs to remember where she stays; at the bottom of the food chain.
A smirk crosses Mikah's face and she gives PussyWillow a look.
Mikah: I'm done talking to you. Goodbye, Pusscakes and consider yourself lucky that I didn't lay a finger on you today. I'm in a holiday mood.
Mikah just smirks before walking away from Pussy Willow.
---
The feed cuts to the backstage area where the back entrance door swings open from the parking area and three individuals enter. The SCW fans instantly recognize Jet City from the SCW Tag Team Championships around their waists, albeit upside down. The third individual with them can be easily recognized from Twitter, but not to the SCW faithful.
Kris: Say what you will, but I like them this way...
Kris looks down and uses both hands to tilt his championship belt up to look at it.
Kris: I can read it this way.
The female with the two looks for a more rational response from the older of the two brothers, but Jason nods in agreement with Kris gestures towards his half of the titles, which is being displayed in the same fashion.
Jason: We at Jet City have agreed to these terms and conditions.
He shrugs, but looks away from his compatriots, seeing Scott Oliver standing by the camera crew pointed in their direction. He smiles widely and points at them. Kris turns his attention that way, and also smiles.
Kris: Perfect.
He motions for the two of them to follow before making his way towards the crew.
Kris: Yo Stoner, can we get a word with you?!
Kris' voice raises so that they can cut through the dense cloud that Scott's mind is constantly drifting through, and actually get his attention. The interviewer looks up and nods.
Scott Oliver: I thought you guys didn't want me around because of the uh...
Jason waves that idea away and laughs.
Jason: Turns out we cannot stand any of the other interviewers.
Kris extends his hand to Scott, who shakes it happily.
Kris: Plus, if I fall off the wagon now, I can just blame you.
The camera rests on Scott's face for a moment, and we see the smile fade. Wanting to get out of the awkward silence that follows, Scott points at the female with them.
Scott Oliver: So who is your friend?
The blonde who has positioned herself between both members of Jet City just rolls her eyes.
Female: Seriously, you should know who I am. Everyone should. But since SCW has been living under a rock, I am just going to have to tell you.
She sighs with annoyance
Female: My name is Jessica Jones. I've been apart of this business for just about a decade now. Kicking ass and taking names. I've held my share of titles. But luckily for this roster, I'm not here for that. However, I am here to make sure the boys of Jet City keep their championships for a very long time!
Jessica seems pleased with her announcement as she puts an arm around both men.
Jessica: And I will do so at whatever the cost.
Jason lets her words rest for a second before stepping forward, and putting his arm around Scott. He leans in to talk to Scott like it is a secret, but does not lower his voice.
Jason: See, with a guy like... you know...
He nods his head forward in Kris' direction, and widens his eyes, without calling Kris out by name.
Jason: ....around... We needed someone to kind of hang out, and manage our image and interests.
Jessica: And their image can't get any better than it does when I'm at their side.
She laughs a bit.
Jessica: As far as their interests go, they are now my interests too! Which doesn't really bode well for anyone trying to take the Tag Team Championships. Because it's just not going to happen.
Jessica shrugs her shoulders.
Jessica: What can I say? Jet City looks good in gold. So I see no reason why that has to change anytime soon.
Kris nods in agreement, and then his mouth drops open, getting really excited. Jason immediately holds up his hand and shakes his head.
Jason: Don't you say it!
Jessica and Scott look between the two of them confused, and Kris brings both hands up to his face to cover his mouth and stop it from coming out. Jason continues shaking his head.
Jason: He told you no!
Kris shifts back and forth on his feet and tries really hard to hold it back. Scott turns to Jason, and shrugs.
Scott Oliver: I'm so lost right now.
Jessica meets his eye and nods.
Jessica: That happens a lot. You get used to it.
Kris seems to calm down, and manages to lower his hands from his face. Jason nods in appreciation of his restraint. He laughs lightly and offers a final word to Scott Oliver and the fans.
Jason: Jet City is just looking out for Jet City. Apparently everyone around here has friends, upon friends, and years of history with one another. As a couple of outsiders, who apparently both bosses can't really stand, we went out and got insurance. That's about it. We aren't going anywhere any time soon. Dmitri and James are going to find that out first hand. By the end of the night, they will know why we are the champions of this tag division, one way or another.
Jessica smiles widely, and Scott again shakes Jason's hand. Kris looks away and mumbles something. The camera does not pick it up, but Scott hears it, and looks at Kris questionably. Jason's eyes narrow and he shakes his head again, but Scott opens the door.
Scott Oliver: Did you say something, Kris?
Kris: You know what, Scott, I did. I did say something. See these two have laid out Jet City's plans. They have said some nice things. I got the icing on the cake, and they won't let me say it, but you know what, fuck them.
Kris pushes his way in front of the camera, and speaks to it with a smile.
Kris: 2017 is Jet City's year, and THAT'S WHAT'S UP!
---
Simone: This next match should be very interesting. We have two women who have a lot of attitude and little regard for the rules of wrestling. It will be quite entertaining to see who gets over in this match. With one psycho wrestler and one diva with an attitude anything is possible.
Adams: Twisted Sister would do better in matches without rules or with no disqualifications. In Standard Rules matches like this one she tends to go off the RADAR and get disqualified. Maybe she can get the job done without losing by disqualification but we will have to wait and see.
Justin: Ladies and Gentlemen this next match is a Standard Rules match. Our first participant in this match hails from Log Angeles, California, and she stands in at 5 feet 7 inches and 140 pounds, please give a rousing Las Vegas welcome to Twisted Sister!
The rock band Twisted Sister's anthem of "Burn In Hell" blares across the building and the crowd boos as Twisted Sister is escorted through the stage curtains by professional security with her arms bound around her in a secured straight jacket. She screams wildly thrashing and kicking her legs as the guards have to practically have to carry her to the ring. At ringside they carefully unfasten her straight jacket. Twisted Sister immediately starts running around terrorizing the fans and anyone else nearby. She spies a hot dog vendor selling chili dogs and squirting hot sauce on the dogs. She dives into the vendor sending hotdogs and chili everywhere including splattering on the fans. She grabs the bottle of hot sauce and quickly enters the ring where she continues running around screaming like a lunatic.
Adams: That was rather interesting and different for Twisted Sister. I wonder what she snagged to hot sauce for.
Simone: You honestly feel it is necessary to ask that question?
The lights in the arena begin to dim, before a strobe light flashes, quickly changing through multiple, bright and da
ling colors. The stadium suddenly appears as if it's transformed into a night club, as a steady trance beat flows through the speakers. "Don't Cha" by Pussycat Dolls plays over the speakers as words appear on the screen in brilliant, shimmering gold -- "It's not personal... it's just business." These fade out, replaced by another phrase in sparkling silver -- "I ALWAYS get what I want!!"
The fans are already showing their hate as the lyrics slowly come through
Golden sparks begin to rain down over the stage before the stage begins to shift. The center of the stage separates, and a platform rises from below. Aphrodite rests on her side, upon an elegant bed. She wears a fancy, fashionable robe, made of golden lace, with a golden cowl. Faith stands behind her, waving a giant, royal fan in her direction. Aphrodite is surrounded by small, marble pillars. From the pillars hang a banner, made from the finest parchment, proclaiming 'Your Goddess Has Arrived'. The beat intensifies, as the voice rings out once again
Aphrodite rises from the bed, lifting her hands out to the fans, to an overwhelmingly negative reaction here. The platform descends, and the pair makes their way down the ramp, as the golden sparks continue to shower down upon the stage. Faith waves toward the SCW faithful who respond with nothing but 100%, pure hatred. Aphrodite throws her shoulders back, before acting as if she's going to kiss a young fan. But the self-proclaimed Greek Goddess pulls away at the last second leaving the fan to curse at her and later write it down in his feelings journal. She then walks toward the ring steps, taking her time to raise her hand to the fans, cuz the face ain't listening. She orders the ring announcer to hold the middle rope down, which she does, and Aphrodite steps through... Aphrodite stands tall in the center of the ring, blowing a kiss out to the fans, before smiling egotistically to her opponent.
Simone: So she is named Aphrodite after the Goddess of love, beauty, pleasure and procreation. Ugh!
Adams: I would go for some of that love, beauty, pleasure, and procreation. Yeah!
Simone: You are a disgusting pervert! Keep it up and the only thing you will partake in is my backhand hitting your face!
While Aphrodite is playing the crowd Twisted Sister charges across the ring but she is quickly stopped by Referee Drew Patton. He issues the threat that if she takes another step toward Aphrodite before the match is officially underway he will disqualify her and the match will be over before the bell rings to start the match. Twisted Sister wisely backs off to her side of the ring to await the official start of the match.
Adams: Wow! That was close to being a rare incident of a match being over before it even started.
Simone: Twisted Sister may be a lunatic but she's not that stupid.
Aphrodite presents an egotistical grin of satisfaction seeing Twisted Sister stopped by Referee Drew Patton.
Justin: Ladies and Gentlemen here is our next participant in this match. She hails from Athens, Greece, and she stands in at 6 feet even and 130 pounds, please give a warm Las Vegas welcome to Aphrodite!
The crowd gives a mostly negative reaction to Aphrodite upon the announcement of her arrival in the ring. They honestly don't know what to make of her as she is new to Sin City Wrestling. Drew Patton calls Twisted Sister and Aphrodite to the middle of the ring where he informs them of the rules of the match.
Adams: The action is about to get underway. Raving mad lunatic versus egotistical wannabe goddess.
Simone: To be honest both these women disgust me and they both give decent women like me a bad name.
Adams: Although there isn't much in the way of height and weight advantage for either wrestler we do have Aphrodite with a 5 inch height advantage. However along with the 5 inches of height she has over Twisted Sister she is also coming into this match at 130 pounds to 140 pounds for Twisted Sister. The shorter height but more weight may play into the outcome of this match.
Simone: Well tall and slender often works so Aphrodite has an equal chance in this match. The item that works to her benefit is the Standard Rules of this match.
Drew Patton sends both wrestlers back to their side of the ring and then he motions to the Timekeeper to ring the bell and this match is officially underway.
DING DING DING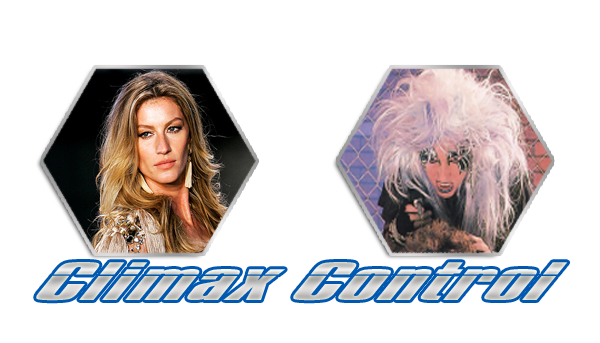 Before the sound of the Timekeeper's bell has died down Twisted Sister has already charged across the ring and she is laying into Aphrodite big time. She tosses Aphrodite to the mat and continues to pound her. She then brings out the small container of hot sauce she stole from the hot dog vendor and she opens it and pours it into the face of Aphrodite and then she rubs it around on her face and in her eyes temporarily blinding Aphrodite. We see Twisted Sister reach into her boot and she pulls out a pair of scissors and manages to cut off a short length of Aphrodite's hair. Happy with her trophy to add to her hair collection Twisted Sister jumps off Aphrodite and starts parading around the ring holding her hair trophy into the air to brag.
Adams: This match is already off to an evil start.
Simone: A typical match with Twisted Sister involved.
Referee Patton is yelling at Twisted Sister and threatening a disqualification while he attempts to take the scissors away from her. Someone in the stands yells something at Twisted Sister and she takes offense to it. She leans against the ropes yelling back at the fan who is yelling at her. Referee Patton manages to pull the scissors out of her hand and he slides them out of the ring where a ring attendant picks them up and removes them from ringside. Distracted by the screaming fan Twisted Sister doesn't realize that Aphrodite has recovered and is approaching her from behind. Aphrodite taps Twisted Sister on the shoulder. She thinks it is Referee Drew Patton so she shrugs it off. Again Aphrodite taps her on the shoulder. Twisted Sister is annoyed so she spins around to confront Drew Patton only to get punched in the face by Aphrodite. Referee Patton issues a warning and Aphrodite goes off on him stating if he didn't do a damn thing when Twisted Sister punched her, threw hot sauce in her face, and cut her hair, then she doesn't want to hear a warning from him for a punch to the face.
Adams: Aphrodite laying down the law to Referee Patton.
Simone: She is fully justified. But now that she has obtained revenge both wrestlers need to stop violating the rules.
Adams: Then again maybe Aphrodite doesn't feel she has obtained enough revenge yet.
Aphrodite backs off a few steps and this gives Twisted Sister the impression she's backing off due to being scared of her. Twisted Sister takes a step toward Aphrodite who hits her with a drop kick which drives Twisted Sister back into the ropes. While Twisted Sister is reeling we see Aphrodite reach into her boot to pull out a small spray container of mace. She quickly sprays it into the fact of Twisted Sister temporarily blinding her.
Adams: I told you she would get more revenge.
Simone: I guess so.
Referee Patton snags the mace from the hand of Aphrodite and he throws it out of the ring where it lands on the Timekeeper's table. Without further delay Aphrodite hits Twisted Sister with a clothesline that flips Twisted Sister over the ropes where she flops to the arena floor hitting the ring apron on the way down. Drew Patton orders Aphrodite back off so he can make the count on Twisted Sister on the outside of the ring. Aphrodite smartly stays back so as to not break the Referee's count.
ONE...
TWO...
Twisted Sister is up to her knees and she is rubbing her eyes from the burning from the mace.
THREE...
FOUR...
FIVE...
Twisted Sister is up on her feet now and she walks toward the ring steps. She appears to have regained most of her sight.
SIX...
SEVEN...
She makes it to the top of the ring steps and she is standing on the ring apron near the corner. Twisted Sister tells Drew Patton to ensure that Aphrodite stands back so she can return inside the ring. Drew turns around and sees Aphrodite on the other side of the ring so he feels the concerns of Twisted Sister are unfounded.
EIGHT...
NINE...
At the nine count Twisted Sister enters the ring and stands in the corner glaring across the ring at Aphrodite.
Adams: Nearly a count out there.
Simone: Twisted Sister isn't going to allow herself to be counted out.
Aphrodite charges into the corner and she monkey flips Twisted Sister out of the corner. Both wrestlers get to their feet and Aphrodite hits Twisted Sister with a slap across the face followed by a backhanded slap to the face. The two start trading punches and again Referee Patton steps in to warn them about the punches. His warning is apparently having little effect on the two as they continue punching each other. Twisted Sister kicks Aphrodite in the mid-section and when she doubles over the hits her with a DDT and goes for the cover.
ONE...
TWO...
Aphrodite gets her shoulder up and Drew Patton indicates it was only a two count. Twisted Sister backs off to measure up Aphrodite for another hit. Aphrodite gets to her feet and leans back against the ropes. Twisted Sister charges Aphrodite and dives at her but Aphrodite moves quickly out of the way and Twisted Sister flies through the ropes to the arena floor. Referee Patton tells Aphrodite to remain back so he can do a count on Twisted Sister.
Adams: This may be the end for Twisted Sister.
Simone: Never count Twisted Sister out in a match.
ONE...
Twisted Sister is stirring and she crawls toward the ring.
TWO...
She rummages around under the ring looking for something.
THREE...
Twisted Sister emerges from under the ring and she has something in her hands.
FOUR...
Simone: Oh my gawd! Twisted Sister just pulled out a Veg -a-Matic food slicer!
Adams: It slices. It dices.
FIVE...
Twisted Sister quickly runs up the ring steps and gets into the ring breaking Drew Patton's count. He sees the Veg-a-Matic in her hands and he is livid. He tries to take it from her but when she fights him for possession Patton gets extremely upset at her. Twisted Sister shoves Referee Patton out of the way, causing him to fall to the mat, and then she goes after Aphrodite to inflict damage. Aphrodite quickly slides out of the ring and heads up the ramp to the backstage area. Referee Patton calls for the bell and this match is officially over. Twisted Sister hears the bell and she turns to face Patton to find out what is going on. Patton informs her that she lost by Disqualification due to excessive violence. Twisted Sister is upset at the Disqualification so she decks Referee Patton again. This time several Security personnel and other wrestlers rush to the ring to drag Twisted Sister out of the ring and back to the backstage area. While they are hauling her to the backstage area she continues to fight them and scream at them. They finally get her backstage and we return our attention to the ring
Justin: Referee Drew Patton has informed me that the winner of this match, by a Disqualification on Twisted Sister due to excessive violence, Aphrodite!
Adams: Oh well. Twisted Sister again crossed the line from brutal to excessive violence and she lost another match due to it.
Simone: I wonder if she will ever learn.
---
The cameras cut to the backstage area where Belinda and Zuri are getting prepared for their upcoming tag team match. Belinda is focused on sending both Amy and Jessie down the ladder as Zuri is ready to continue towards the tag belts. As they are getting ready, their friend and manager Lady Marsden enters the picture.
Lady Marsden: Are you girls ready for a little payback?
Belinda is the first one to stand up straight as her 5'11 frame barely makes it onto the camera.
Belinda Warwick: I am more than ready. The fans are urging for us to continue with our plans to write the injustices of this world off our list.
Zuri nods her head as Lady Marsden smiles.
Lady Marsden: I am quite certain that our friends The Elders will not get involved in any way.
Zuri looks at Marsden.
Zuri Chastain: Even if they did try to attack us like common criminals, it would just make their nights a living hell. They have no idea what happens when you do cross Lady Justice.
Lady Marsden nods her head as Belinda pounds her right fist into the palm of her left hand.
Belinda Warwick: Are we just going to stand here and jaw jack or are we going to kick some ass and raise some hell?
Zuri and Marsden look at each other before nodding simultaneously together.
Zuri Chastain: Let's go.
With that, the Justice League head for the ring as the camera cuts away.
---
The scene opens up backstage at the first Climax Control of the New Year where we see one half of the original team that made up the Bombshell stable the Metal and Punk Connection and Angel Clan member "The Heavy Metal Angel" Jessie Salco working out in preparation for her upcoming tag team match with Amy Marshall against The Justice League tonight, as per usual she is listening to some music as she works out namely the album "Mass Confusion" by the German Thrash Metal band Dust Bolt.
Simone: Jessie seems to be ready for her tag team match.
Adams: As much as she hates being back in Tag Team Competition.
The album ends and Jessie walks over to her IPod to select another album when she spots Amy approaching her.
Amy: Are you ready for tonight?
Jessie: You got it, I may not be happy to be back in Tag Team Competition following my matches for the World Bombshell Championship but it's like I said after my second shot, I want to fight my way back to the top of the card.
Jessie says before letting out an annoyed sigh.
Jessie: When Team Hero announced their intention to go after singles gold they didn't immediately get put back in Tag Team Competition, what gives?
Amy: To be fair Team Hero quit the company after their title matches, hell I'm sure that the only reason we keep getting put in tag team competition is because Roxi and Keira left.
Jessie: And I still find it funny how Keira basically rage quit after she was beaten by Crystal but no one gives her shit about it!
Amy: Don't worry about that for now, our match is next so we have a match to win!
Jessie nods before following Amy off camera with her IPod in hand.
---
The fans watch the stage as "Hail To the King" by Avenged Sevenfold begins to play. They cheer as Dax Beckett comes charging out onto the stage, dressed in his ring gear. He works the stage for a moment, going from side to side, slapping hands with the fans. He stops and poses for a selfie with one of the fans, stroking at his beard. He gives them a high five and then continues on down the ramp. Instead of spending any more time posing for the audience, he darts in underneath the bottom rope and gets rowdy, bouncing off of the ropes a few times before walking over to Justin Decent to grab a microphone. He doesn't waste any time as he finds his way to the center of the ring, running his thumb across his neck to signal for his music to be cut. Seconds later, Dax begins to speak.
Dax: 2016 was one hell of a year, am I right?
Crowd: *POP!*
Dax: SCW saw a lot of changes. Names coming, and names going. Some were a little bit familiar, and some... like mine... will become familiar to you very fucking soon. Believe that, bruh...
Dax pauses, nodding his head as he gets a mild ovation. He looks around at the audience, going as far as to walk over to the ropes, standing on the bottom one as he holds the microphone into the air to capture a slightly louder cheer. He steps down and begins to pace back and forth, loosening up his body before continuing.
Dax: 2017 is going to be the year of real change. I want to go on record here and say that this year is going to be one that won't soon be forgotten. If nothing else, I want to leave my mark on 2017 by kicking it off in style and making a challenge. Yeah, I got a match later, but I'm not afraid to get a little rowdy...
The crowd cheers even more loudly for Dax this time, and he smirks, narrowing his eyes in delight. He stops pacing and finds his way to the far corner where he nestles himself gently against the turnbuckle.
Dax: No more hiding. No more run in's. I came out here to call out Giani Di Luca and Mickey Carroll... the Bad Boys of SCW... if they got the fucking nuts to come out here, that is...
Dax lets his arm fall to the side as he makes himself comfortable. He smiles almost arrogantly as he waits. However, he doesn't have to wait long as "Bangarang" by Skrillex begins playing over the speakers at an almost deafening volume. The crowd boos as a red and white "Bad Boys" logo appears on the stage, slowly spinning around. Soon enough, Giani Di Luca pushes his way through the curtains, swagged out in a pair of diamond studded sunglasses and the freshest jeans and sneakers in his wardrobe. Right after Giani makes his presence felt, Mickey Carroll pushes his way through the curtains, walking slowly as his baseball bat sits behind his neck, both arms holding it firmly in place. He narrows his eyes at Dax, all while Dax seems amused. Mickey looks to Giani and both men share a laugh before serious faces take over, and they charge down the ramp, sliding in under the bottom ropes. They stand there for a minute, Mickey dropping the bat to his side as he swings it around slowly, but menacingly. The two walk back and forth in front of Dax, but don't break eye contact with him. Finally, Mickey rips the microphone straight out of Dax's hand, as he swings the bat with his free hand. He gets inches from Dax's face, but Dax feels confident and doesn't waiver.
Mickey: Ye got a bloody death wish er something, mate? How many times does G and meself hafta knock ye down before the message is received? Yer nothing to us. Yer nothing to anyone, as a matter of fact. Yer just an example of what's coming to Sin City Wrestling. Yer just too bleedin' blarmy to realize it, so we're going to unleash this arse kicking on ye as a sign of mercy.
Dax stares down into Mickey's eyes, anger and amusement written all over his face as he leans down slightly into the microphone.
Dax: That's very kind of you, sirs, but... I might have told you a little bit of a fib-let...
Mickey laughs as he gets nose to nose with Dax, who doesn't hold back any as he pushes into Mickey, nudging him backward a few paces. Giani cups his hand around his mouth as he taunts Dax, and Mickey, provoking Mickey to shove Dax even harder. Dax's back collides with the turnbuckle, but it doesn't erase the smile from his face as he shoves Mickey right into Giani. Giani's smile fades away as he rips his shirt off and throws it to the ground, pointing and shouting at Dax. Mickey snatches his bat from the ground as Dax snatches the microphone from the ground. Mickey winds it up, but Dax holds a hand up, causing them to stop.
Dax: I apologize for telling a lie to get you guys out here, but I figured we needed to start this year off with a bang.
Giani: I'LL BANG MY FIST AGAINST YOUR FACE, BRO!!!
Dax: No, please allow me to explain...
Dax reaches into his pocket and pulls out a leather slapjack. He knocks it against Mickey's head as the crowd goes wild. Giani wastes no time in shoving an elbow into the side of his head. He grabs onto the back of Dax's shirt and smashes his head into the turnbuckle. Dax kicks him in the stomach with both feet, shoving him halfway across the ring. Giani regains his composure and walks over toward Dax, as Mickey pulls himself off of the ground. They walk toward Dax menacingly, but Dax holds his hands up as if he is surrendering. However, this is not an option as Bad Boys continue on toward him. Dax breathes heavily as he slowly raises his hands in the air. He slowly begins to point up, when "Your Own Drum" by Sully Urna begins playing. The crowd gasps as Dax points over to the entryway where Ivan Darrell and Andrew Garcia make their presence known. They charge down to the ring, sliding in under the ropes as Dax jumps on Giani's back, holding on for a headlock as the crowd goes wild. Andrew Garcia lays in punches to Giani Di Luca, while Ivan Darrell trades blows with Mickey. Garcia and Darrell look to one another, slapping hands before switching foes. Beckett bounces off of the ropes as Darrell and Garcia step out of the way, helping to launch Dax into the air with one helluva Plancha that takes down both Bad Boys!
Crowd: HOLY SHIT! HOLY SHIT! HOLY SHIT!! HOLY SHIT!
Giani rolls to the outside, and grabs onto Mickey's ankle to help pull him out despite the triple stomp job that he's receiving. Giani helps Mickey to a standing position as he points up at Dax and Dying Breed, shouting at them angrily. Ivan Darrell steps on the bottom rope, taunting Giani to get him to come back inside, while Garcia mouths off to Bad Boys. Dax paces back and forth, hyped as fuck as he roars in approval for what had just transpired. "Your Own Drum" continues to play once more as the three men celebrate inside of the ring.
Adams: What the bloody hell just happened? Pardon my British...
Simone: It would appear that Dax Beckett has enlisted the help of Dying Breed to overcome the numbers game being played by Bad Boys. This could get really interesting, really fast, Jason...
---
As Giani and Mickey step back through the curtains, Giani is livid, knocking over a lighting fixture, and looking right at the cameraman that is in his face. He shoves the camera away, but at the same time, stepping closer to it so that all you see if half of his enraged face.
Giani: Fuck up out of my face, dawg! Ain't nothin' to see here...
The camera finds its balance as it turns to spot Delia Darling standing there, her arms crossed over her chest as she glares at both men. Angelica is standing next to her, practically mimicking this. However, she simply rolls her eyes and turns to walk off.
Angelica: Ugh, I can't even right now. I can't even...
Mickey glares at Delia silently for a minute before running his fingers through his red hair to smooth it out somewhat.
Mickey: What the bloody 'ell are ye lookin' at, Princess Resting Bitch Face?
The crowd chuckles a bit at this, even as Delia continues to stare on, giving validity to this new nickname from the Irish Asskicker. She blinks one time as she opens her mouth, as if she is somehow confused by the question.
Delia: Hmm, I haven't figured it out just yet. I'm eis'er looking at z'e most pa'setic two men in SCW history, or... no, z'at's exactly what I'm staring at... Dying Breed? Ugh, really? Sorry bout it...
Giani: Don't fuckin' start with that shit, Deelz. They took us from behind, and there was three of 'em.
Delia: Z'ey took you from behind like a couple of bitches. It is quite accurate. Look, if you want to have z'e Mean Girls endorsement, z'en you simply must... not do z'at whole s'ing again. I'm sorry, but Dying Breed? I'm wi's Angelica... I can't even right now...
Mickey spits on the ground as Delia flips her hair over her shoulder and turns to walk away. Once Delia disappears from their line of sight, Mickey looks over to Giani, who shakes his head and walks off on Mickey. Mickey stands there for a second, letting it all sink in before yelling out at Giani.
Mickey: Wait, yer saying this is all MY fault? Oh, bollocks, G!
Mickey storms off after Giani as the camera fades elsewhere in the arena.
---
Justin: The following tag team contest is scheduled for one fall, introducing first... at a combined weight of two hundred forty eight pounds...AmyMarshall and Jessie Salco, the Metal and Punk Connection!!!
"Wolves of War" by Burn Halo starts to play and the lights dim down , the titentron shows footage of several mosh pits from both Punk and Metal shows intercut with footage of Amy Marshall and Jessie Salco wrestling before the two women make their way down to ringside, Jessie gets a running start before jumping into the ring and Amy follows her in as the two women wait for their opponents.
Simone: Tonight Amy Marshall and Jessie Salco team up once more to take on the Justice League.
Adams: I bet there are a lot of men who can't wait to see this match!
The arena goes dark as a strange symbol appears on the screen with two empty lines underneath. As the song "Karate" begins to play, the symbol will start to blink. With each blink, two letters will fill the blanks. Before the first words are sung, flood lights will shine down on the stage as Zuri Chastain and Belinda Warwick step out onto the stage. They are soon followed by Blanca Chastain and Lady Marsden. All four ladies take a moment to look around their new surroundings before making their way down the ramp.
Justin: Making their way down the aisle, being accompanied to the ring by Lady Marsden and Blanca Chastain, at a total combined weight of 341 pounds, they are the team of Belinda Warwick and the "Masked Vigilante" Zuri Chastain.....the Justice League.
Marsden and Blanca stops at the bottom of the ramp as Zuri slides into the ring. Belinda pulls herself up onto the ring apron before entering the ring. Zuri saunters over towards the corner before leaping up onto the second turnbuckle. She glances out among the audience while turning her head towards Belinda. Both ladies nod as the crowd just looks on.
Adams: Belinda Warwick looks ready to kick some punk's ass. See what I did there huh? HUH?
Simone: That Belinda is not the only one wanting to kick ass Jason! But here we go.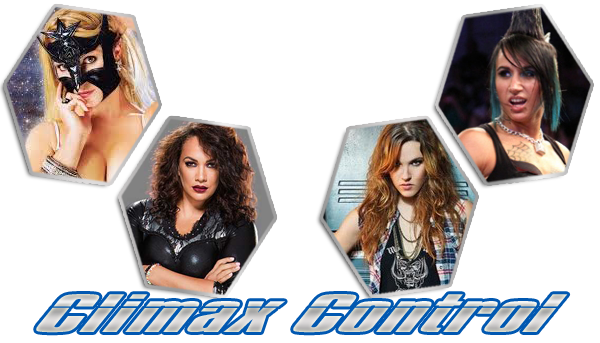 The bell rings as Belinda and Amy Marshall start to circle in the middle of the ring. Belinda uses her larger size to leverage Amy towards the corner where she is pushed back against the ropes. Jacob Summers moves towards the pair warning Belinda to back off. Giving the referee a look, Warwick moves backwards with her hands up and a smile on her face. Amy rolls her neck as she moves out of the corner still watching Belinda who moves forward. Reaching for Marshall, Belinda is surprised as Amy ducks under and catches Warwick with a quick superkick that rocks the bigger woman backwards. Marshall follows her and springboards off the ropes into Belinda's arms.
Simone: She caught her in mid-air Jason. Belinda is a powerhouse for the Justice League.
Catching Amy, Belinda uses a clubbing forearm to the back to double Marshall up then wraps her arm around the head of Amy and pulls her up to hang upside down in a delayed vertical suplex hold that she uses to taunt Jessie Salco before falling backwards to the mat with Marshall with a suplex. Amy arches in pain then brings her hand to her back as she rolls over in pain. Warwick gets to her feet and grabs Amy by the hair to pull her up then whips her into the Justice League corner and follows in with a corner splash that levels Amy. Belinda tags in Zuri as Amy rolls over and begins to crawl towards the Metal and Punk corner.
Simone: Amy is going to have to be faster than that. Zuri is smart enough to prevent a tag I am sure.
Adams: Here is proof of that. Zuri has caught Amy before she can make a tag to Jessie who looks eager to get into the match.
Amy reaches out to tag in Jessie but Chastain races across the ring and brings a jumping axehandle down on the back of Amy who is sent towards the ropes. Jessie reaches out for the tag but Zuri gets between them and uses a couple of hard punches to push Amy back into the middle of the ring. Chastain gains a bit of room and attempts a drop kick that Marshall brushes aside. With Zuri on the mat, Amy quickly uses a springboard dropkick to send her to the mat as she is trying to get to her feet before tagging in Jessie Salco.
Adams: And here comes Jessie. Zuri is not going to be happy because Jessie is a balls to the wall kinda gal.
Jessie leapfrogs over the top rope to drop a rising Zuri with a high cross body that she rolls through. Zuri rolls to her stomach and clutches it in pain as Jessie gets to her feet and moves towards the masked bombshell. Picking up Zuri, Jessie tucks Chastain's head between her elbow and side in preparation for a DDT but Zuri blocks it before grabbing at Salco's leg and taking her down with a single leg takedown that she rolls with to catch Jessie in a single leg boston crab. Jessie arches in pain and reaches towards the ropes as Chastain rears back with the hold and catching her breath. Jessie grabs at her head as she tries to fight the pain of the hold and crawl towards the ropes. On the apron, Amy Marshall is cheering on her partner.
Simone: Jessie Salco looks to be in great pain Jason. Do you think she might tap out to this hold? I mean she is close to the ropes but Zuri does have it locked in tight.
Adams: Jacob is checking on her so we will know soon enough.
Jessie is checked on by Jacob Summers as she inches her way to the ropes. With one final effort, Salco manages to drape her hand on the ropes, clutching it as Summers warns Zuri to let the hold go. Chastain looks like she is not going to release the hold and Summers begins his five count.
Simone: Chastain has to release Salco's leg.
Adams: It doesn't look like it...Summers is almost ready to say five.
At four, Zuri releases the hold and Jessie pulls herself closer to the ropes as Chastain moves across the ring towards her partner. Pulling herself up by the ropes, Jessie inches her way towards Amy only to have Zuri race across the ring and send the both of them through the ropes with cross body splash. Both women are breathing heavily as they try to recover on the outside. Amy Marshall drops off the apron as Belinda Warwick moves around the ring. Summers jumps out of the ring and stands between Belinda and Amy and motions for them to get back to their corners then checks on Jessie and Zuri.
Amy watches as Belinda slowly backs away then moves to help Jessie towards their corner. Zuri gets to her feet and rolls under the bottom rope and makes her way towards her corner. Jessie rolls in and tags Amy Marshall who slides between the ropes and stalks towards Zuri. Before Chastain can make the tag, Amy uses a flying forearm smash to send Belinda off the apron then turns and picks up Zuri . Tucking Zuri's head between her arm and body, Marshall hits a snap ddt that lays out Chastain. Rolling to her knees, Amy quickly rolls up the leg of Zuri for a two count only to have Warwick drop with a leg drop on Amy Marshall. Jessie charges across the ring to attack Belinda as Amy rolls to the side clutching her midsection and Zuri rolls to the ropes.
Simone: Belinda saved the Justice League from a loss.
Adams: But Jessie is going to make her pay for it. Summers better get some control.
Jacob Summers gets between the two women and pushes at Belinda to push her to the outside as Jessie reaches down for Amy's hand to help her to her feet. Belinda slides between the ropes as Summers goes to get Salco out of the ring. Zuri slowly reaches up to tag in Belinda behind the referee's back. Warwick enters the ring on fire only to have Summers motion for her to get out of the ring having not seen the tag. Belinda begins to argue with Summers who begins his count. Amy is on her feet near her corner as Belinda slides out only to quickly be tagged back in. Warwick looks at Summers as she straightens up and then is caught by Amy who charges across the ring and attempts a shining wizard but Belinda powers Marshall into a sidewalk slam. Rolling to her stomach, Amy Marshall grabs at her back while trying to move towards the ropes where she pulls herself up and sags in the corner. Belinda charges towards her for a corner splash but Marshall throws herself to the side. Belinda lands chest first on the turnbuckle as Amy crawls towards her corner and tags in Jessie Salco once more.
Simone: Warwick has probably knocked the air out of her lungs with that splash.
Adams: Which gives Amy a chance to tag in Jessie.
Climbing on the turnbuckle, Jessie crouches on the top and watches as Belinda straightens up to catch her breath. Warwick turns towards the now standing Jessie Salco and is taken off her feet by a missile dropkick from Jessie. Warwick rolls towards her corner and tags in Zuri Chastain.
Simone: Zuri is the fresh person on the Justice League...but Salco is like a woman on fire.
Adams: If by that you mean she is hot...I totally agree with you.
Jessie catches Chastain with a springboard clothesline that takes her down. Getting to her feet, Jessie climbs the turnbuckle and watches as Chastain gets to her feet only to stagger into the corner where Salco takes her down with a springboard tornado DDT. Belinda Warwick is through the ropes and catches Jessie with a big boot that rocks her back into her corner where Amy Marshall tags herself in. Warwick pulls Zuri across the ring and helps her to the apron before turning around. As she does, Amy Marshall charges towards her, leaping and catching the back of her head as she falls backwards only to have Belinda's face slam down onto her upturned knees. Belinda is somersaulted to the mat as Amy rolls her over to her back then rolls her up with a pin. Jacob Summers drops and makes a three count as Jessie rushes into the ring to prevent Zuri from breaking up the pin with a clothesline. Summers signals for the bell as Jessie helps Amy to her feet as the pair have their arms raised in victory.
Simone: The Metal and Punk Connection are winners Jason. Does this mean we will be seeing more of this team?
Adams: The way the match went tonight, I wouldn't be surprised if they would be getting a title shot in the near future. It doesn't look like they have missed a beat.
Justin: The winners of the match...Jessie Salco, Amy Marshall, the Metal and Punk Connection!!
The Metal and Punk Connection climbs opposite turnbuckles to celebrate the win as the Justice League makes their way up the ramp.
---
The arena fades to black before Dirty Little Girl by Burn Halo begins to play and the arena then flashes with hot pink, neon green, and purple lights. Mikah soon makes her way out onto the stage, one hand on her hip the other by her side. She stops in the middle of the stage before rolling her hips to the left before stopping in the middle of the stage, a smirk playing on her face as she holds a microphone in her hand, the fans booing at her. The word 'J2HISM' is on the tron, there for a reason.
Mikah: Oh shut up, I know you missed me.
She laughs a bit as they boo her a little more.
Mikah: You should be thankful that you even get to SEE my face today! I could have chosen to stay home and left you cretins to wonder about my involvement in J2Hism for another week but me, being the kind, considerate person that I am, decided to come her tonight to give you a little explanation of sorts.
The fans boo her again and she glares at them.
Mikah: 2016 was a nightmare for me, only a handful of good things actually happening for me that was good. So, I decided that I was going to start off 2017 on a high note and follow J2H's path and be a willing student of the game. Although, to be honest being here in front of you imbeciles is most definitely not starting out 2017 on a high note. I'll be lucky if 2017 starts off right at all.
She lets a out a chuckle, drawing a bit of heat from the crowd.
Mikah: You all may hate J2H or you might love him but you can't deny that he's the best superstar that SCW has to offer today. And you can bet that I'm going to be learning from the best. And I will be the best Bombshell this company has to offer by this summer, if not before.
She smirks.
Mikah: There's no more playing nice for me. No more being all smiles and happy anymore because that doesn't get you anywhere in this business. Not for me anyways. It might work for Sam Marlowe and Melody Grace but it most definitely doesn't work for me. Do you think that would have gotten me where I was a year ago from today!? Do you think if I had been all smiles and sunshine-y a year ago, that I would have held the Bombshell Championship for a record setting NINE months?!
She was speaking a little louder.
Mikah: No I don't fucking think so. So you idiots can sit in your chairs, drinking your beer or your soda that you don't need and boo me because none of you can hack it in this business. So I'd advise you to sit down and shut your fucking mouths and learn to be quiet when I'm out here. This is a new year and this is a new me. You think I was horrible a year ago, you just wait.
The fans boo even louder.
Mikah: Keep going, see how far that booing gets you. You keep sitting on your fat asses and voice your opinion. Because guess what? NOBODY FUCKING CARES ABOUT YOUR OPINION. Nobody but yourself. It's another reason why I chose the life of J2Hism. While you cretins CHOOSE to follow people who are always happy and good, I'll be the one that's dominating the division once again. So, have fun being the pathetic people that you are and keep voicing your irrelevant opinion because it doesn't matter.
Mikah smirks a bit.
Mikah: J2Hism matters.
She tosses the microphone down before her music hits again and she turns and walks off of the stage and goes backstage.
---
We cut to the backstage area and it is there where we are able to see Kate Steele. Pussy Willow is standing there with a microphone in her hands as she looks deep into Kate's eyes.
Pussy: I am here with Kate Steele and...
Kate: Yeah... I was supposed to compete tonight but Alexis got married. So congratulations to Alexis Edwards for her marriage. May she be forever happy and get what she wants but I have something that I need to personally address... That being Polly Playtime. You see I am going to make a long story short. The Internet Championship is everything to me. And she can run her bloody fucking mouth about how the Internet is changing but...
Kate forms an angry expression on her face.
Kate: I am the brand new member of the Metal and Punk Connection. I am the greatest champion of 2016 and I am not going to have her parade around with MY title. So I want my rematch clause... I want it ASAP so I can put that fluke away... Interview over!
Kate Steele storms off.
---
The camera moves backstage to find a special setup of a screen playing a loop of fireworks in the background, reading "Happy New Year from Sin City Wrestling". Sitting at a desk in front of the screen is Dax Beckett, dressed in a plaid printed suit jacket, and an opened white collar shirt, showing off his chest tattoos from under his beard, and Song is seen wearing her bottom in ring gear pants and a black shirt with yellow letters that spell out. 2017 Elders shirts coming soon. She keeps her SCW Bombshell title over her right shoulder. They are both holding pieces of paper in front of them, and wearing smiles on their faces. Dax nods his head at the camera as he taps the papers against the desk.
Dax: Hello SCW Universe! I am Dax Beckett...
Song: And I am Song. We are bringing you a special segment called "This Year In Sin City Wrestling".
Dax: We were carefully selected from a signup sheet posted outside of the locker rooms where we were the only two who signed up!
Song: Yeah so now I'm a bit confused if signing up for this was a good thing or not.
Dax and Song share a laugh that almost feels forced for a moment. Dax turns to Song slightly, while still looking at the camera.
Dax: Today, we will be discussing predictions for the year, taking the Chinese Zodiac into careful consideration. How festive!
Song: Even though the Chinese New Year technically does not start for another four weeks...
Dax: Oops, heh, somebody in the Creative department is probably kicking themselves right about now. Boner alert!
Song: Boner, indeed!
Song looks to Dax, looking him up and down with a surprised look on her face. Dax crosses his legs as he turns away from her slightly. He clears his throat as he composes himself once more.
Dax: Speaking of, the year 2017 is the year of the red fire rooster, and the roster is filling up with some flaming cocks. Take Giani Di Luca and Mickey Carroll for instance. I have it on good authority that their careers won't last long. Why is that, you ask? Because, this is the year of the rooster, and I'm the biggest rooster on the roster. Say that three times!
Song: I remember them, they were here as big time players when Orchid and I
Song gets cut off by the fans cheering for Orchid. Song takes a step closer to the camera and is now seen in front of Dax
Song: Really guys, I thought we had an understanding. I changed my ways to be more likable and...
Song turns around and looks at Dax realizing she is getting off topic. She takes a step back and goes back to stand on Dax's left side
Song: Oh sorry he-he as you were saying, There is no way you will get me to say that three times, not with my accent.
Dax: How about "Loud lightning lulls the loon?" I am such a jackass! But seriously, I'll give you an RC Cola if you try...
Songs eyes lights up for the RC Cola
Song: Loud lighting lulls the loon, Loud lighting lulls the loons, Loud lighting lulls the loons.
Song looks giggling
Song: I tried and I don't care how silly I sounded, my RC Cola please!!
Dax is unsure of how to react, because he wants to laugh, but the fear of backlash from political correctness stops him. He reaches under the table, fumbling around a bit longer than one would expect. The looks on his face show that he is struggling a bit, but finally he pulls out a glistening cold can of RC Cola, handing it over to Song.
Dax: In other news, RC Cola is sponsoring this segment. Plan to see a logo tattooed on my left pectoral next week, should we not get cancelled...
Song looks over at Dax she eyeballs him up and down. She cracks open for can of RC and takes a sip.
Song: You're like a chick magnet and well look at me which man wouldn't want a hot petite Asian to look at; just the sex appeal alone should keep this going. Don't get me wrong Dax and I are more than eye candy.
Song says as she pats her title a few times she looks at Dax.
Song: You will be having a title soon, I just know it
Dax: Highly unlikely. I'm not under someone's desk, headbanging with a semen demon, and I don't air my diary entries for the world to see... Too fourth wall? Anyway, aren't we talking about roosters or something? I stopped paying attention once you called me a chick magnet...
Dax turns toward Song, and pretends to try to attract her using forces of magnetism. Song looks at Dax with a smile.
Song: You had me at 4th wall.
Dax: And you had me at "hot petite Asian"... but you could have had me before.
Cameraman: You guys are running over by like three minutes.
Song looks at the cameraman
Song: Hey you see this title I'm holding, this mean I can get away with that.
Dax: Eh, skip a Mikah walking into the building segment, and we'll be fine. We should do stand up comedy, right Song?
Song: There's that to skip Mikah... oh wait you meant about the comedy. Well you're the funny one I may at best have a one liner here and there.
Dax: I guess nobody will care about this segment, but I am wondering if you have any predictions for the roster this year, Song? What do you see happening in SCW this year? Perhaps a nice rooster to replace the 2016 Year of the Fish?
Song looks confused for a second
Song: Hmm.
Song leans in and whispers into Dax's ear
Song: 2016 is the year of the Monkey silly
Song leans away and finishes her RC Cola.
Song: Wait on a side note I would just like to say. I love RC and as you can see I'm not one who plugs a product and not drinks it. But back to Dax's rooster... Oh I mean... crap...
Song starts to blush a bit at her slip up. Dax nods his head up and down slowly as he smiles from ear to ear.
Dax: The year of the rooster, because I can't say cock on television... Wait, what? The internet is different? Well cock gobbling, dick munching, one eyed two balled trouser snake gummy snacks! In other words, penis! I'm done, I promise.
Song: Great you just got a bunch of wrestlers listening to this, now we may get a reaction by some, but it may be the reaction you may not want.
Dax: A reaction is a reaction.
Song starts to giggle a bit
Song: Which is all I ever want, we don't want to bore the fans, but I think to bore them when they hear...
Dr Weaver is seen walking by eating some gummy worms.
Song: Hey Doc can I have some.
Song reaches in her bag to steal some gummy worms She puts one in her mouth
Song: I feel wrong eating a gummy worm now that I think about it, all I picture now is snake gummy snacks... Thanks alot there Dax.
Dax: You're welcome to have mine... Sorry, I have no shame. Anyway, I'm told that Steve Ramone has a very sexually fueled segment with Kaylee that's about to get cut if we don't wrap this up... even though I feel like we didn't get to talk enough about the actual topic, but hey... that's SCW for you!
Song looks at Dax then walks over to the camera lens as all you can see now is Song's face.
Song: Hey would you all rather see this Steve guy with Kaylee or would you all rather see Dax's Roost....
The camera man cuts off the image
---
Justin: The following match is scheduled for one fall, ladies and gentlemen, from Richmond Virginia being accompanied to the ring by his uncle Dark Tiger, standing six feet five inches tall and weighing in at two hundred and forty five pounds. He is the Man of War from the 804. He is the Big Cat from the VA Cap. Big Tiger Jeremiah Hardin!!!!!!
Jeremiah comes to the ramp as Trenches (Remix) by Pop Evil ft DMC plays and he comes to the ramp with his uncle Dark Tiger by his side. Jeremiah comes down the ramp and fist bumps with the fans. Jeremiah roars when the Yeoooowwww! comes and he slides in the ring and then gets on the turnbuckle and roars and the crowd roars with him.
Simone: A returning Jeremiah Hardin is facing a rising star in Dax Beckett.
Adams: And here comes his opponent...
The guitar riff of "Hail to the King" by Avenged Sevenfold begins playing and red and white lights begin flashing across the stage and out into the audience. As the music picks up, Dax comes out onto stage in a cut off t-shirt draped over his body, showing off his many tattoos. He strokes his beard, and intense look on his face as he comes to the center of the stage. He shouts out at the crowd, holding his arms out at his side as he does a slow 180 degree turn, slowly walking backward.
Justin: Making his way to the ring... from Anaheim, California, standing at 6 feet 4 inches and weighing in at 235 pounds, he is... DAAAAAX... BEEEEEECKEEEEEETT!!!
Once the music completely picks up, Dax turns around and charges down the aisle. He darts around the ring, stopping periodically to pose for the fans, whether they like it or not. Once he makes his way around the ring, Dax jumps onto the apron and charges his way up the nearest turnbuckle. He ascends and nods his head to the music, his fist in the air. He jumps off and flips, landing on one foot and one knee, his arms held out to the side before rising to his feet.
Adams: Dax Beckett certainly knows how to make an entrance.
Simone: You can say that again.
Adams: Dax Beckett certainly knows how to make an entrance.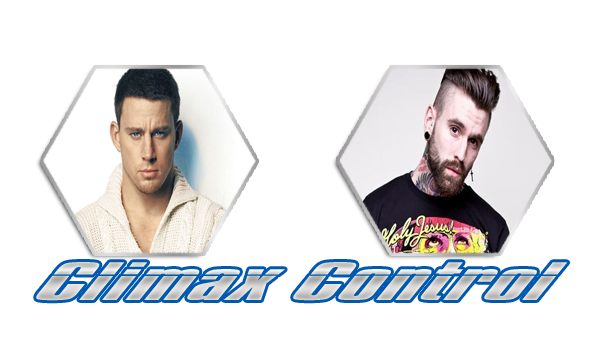 The two men start to circle one another as the referee signals for the bell to start the match. Jeremiah swings with a wild haymaker that Dax is able to evade. Before Hardin can recover, Dax steps up and throws the arm of Hardin over his shoulder then takes the man down with a Russian leg sweep. Rolling through the move, Dax is quick to his feet as Jeremiah clutches at his head in pain and rolls to his side. Beckett reaches down and pulls Jeremiah to his feet as the fans chant for both competitors. Dax whips Hardin into the ropes but is caught with a hard clothesline that sends him to the mat.
Simone: Surprise surprise from the returning Hardin. He just took Dax down with one hell of a clothesline that I don't think that Dax was expecting that.
Dax rolls quickly to his stomach and bracing himself, he slowly gets to his feet while watching Hardin carefully. The two men again begin to circle each other and lock up in the middle of the ring. Dax is able to turn the collar and elbow into a headlock that Jeremiah tries to fight out of. Beckett uses it to leverage Hardin into a series of chain wrestling holds that has Hardin screaming in pain as his arm is wrenched up his back. Beckett pulls the arm away from the body of Jeremiah and twists under it before locking in a wristlock to guide Hardin to the ropes. Dax maintains the hold as he climbs up the turnbuckle and begins to walk along the top rope. With a slight bounce, Beckett drops Hardin with an arm drag that extends the arm of Jeremiah. Hardin rolls with his arm cradled in his midsection as he is checked on by the referee.
Simone: Dax Beckett working on the arm of Jeremiah Hardin. But will it be enough?
Adams: Well Hardin is known for using moves that uses his arms...
Dax moves towards Jeremiah who rolls out of the ring and then starts to walk around the ring shaking the feeling back into his arm. Dax watches him and then as Hardin turns his back on him, Dax hits the opposite ropes then launches himself at Jeremiah through the ropes with a suicide dive that takes the Big Tiger into the barricade.
Adams: High risk move from Dax Beckett. Both men are outside of the ring and recovering slowly from the looks of it.
Jeremiah staggers away from a slowly rising Dax Beckett who follows him around the ring. Rolling under the bottom rope, Hardin bounces off the ropes and hits Beckett with a shoulder tackle against the ropes. Beckett goes down hard in the corner as Jeremiah rolls back to his feet. Following Dax into the corner, Hardin grabs the middle rope and begins to drive a shoulder into the midsection of Beckett that doubles him over. Hardin steps back as Beckett sags slightly in the corner. Pulling him into the ring, Hardin spins him around and catches him by the middle and hits a release german suplex that sends him across the ring on the canvas. Dax is slowly getting to his knees as he sees Hardin get to his feet and reach for him. Out of desperation, Dax lurches upward with a sloppy spear into the midsection of Jeremiah which drives the air from his lungs.
Simone: Poor Hardin, that has to hurt.
Adams: I even felt it out here.
Hardin drops to his knees and then is grabbed by the hair and pulled to his feet by Beckett who then rocks him backwards with a series of uppercuts that he finishes off with a spinning uppercut that sends Hardin slamming into the corner. Dax moves to catch the staggering Jeremiah and brings him out from the corner to hit a snap suplex on Hardin. Rolling witht eh suplex, Dax mounts Hardin to slam a few hard rights into the head of Jeremiah before he is warned off by the referee. Dax holds up his hands and steps away from Hardin who rolls to his stomach then to his knees.
Simone: Dax Beckett being a gentleman with Hardin.
Adams: Maybe right now but not for long Belly. Sooner or later he is going to go for the kill.
As Hardin stands and staggers back into the corner, Dax gets set and charges across the ring with another spear that Jeremiah is able to sidestep which sends Dax into the ringpost hard. Laying on the middle rope in pain, Dax grasps his shoulder before fighting his way out of the ropes and turns into a kick to the midsection from Jeremiah Hardin that doubles him over. As he tries to catch his breath, Hardin uses the doubled over Beckett's momentum to catch him and pull him closer before hoisting him in the air and bringing him hard to the mat with a vertical suplex. Dax arches in pain as Jeremiah rolls to the side and gets to his feet. Backing up towards the ropes, Hardin climbs the turnbuckles and watches a slowly rising Beckett. Once Dax is vertical, Jeremiah stands tall and launches himself off the top with a missile dropkick that sends Dax to the mat and rolling to the outside.
Adams: Man down! Man down!
Dax rolls to the outside and to the floor from the apron. Hardin gets to his feet and moves towards the ropes where he looks over to the outside where Beckett is crawling towards the ring steps. Hardin drops to the mat and rolls out of the ring to follow after Beckett using a clothesline to the back of the head to bring him to the floor once more. Standing over him, Hardin reaches down and pulls him to his feet to roll him into the ring.
Simone: It looks like Jeremiah Hardin is getting the better of Dax Beckett tonight.
Adams: Don't count him out just yet Belinda.
Dax gets to his feet still holding his neck as he watches Hardin get on the apron and ready to slide between the ropes. As he does, Beckett charges across the ring and catches Jeremiah with a pendulum suplex that puts Hardin on his back. Rushing to the corner, Dax leaps to the top rope and checks on Hardin who is laying on the canvas. Straigtening up, he launches himself with a corkscrew moonsault attempt that Hardin is barely able to avoid. Clutching at his mid-section, Dax is in pain as he kicks at the canvas. Hardin rolls closer to the ropes and then pulls himself to a vertical base. Dax also straightens up and glares at Hardin. Both men charge towards each other and both men are taken off their feet with mutual clotheslines. Hardin is a bit faster making it to his feet as Dax rolls to his knees. Jeremiah makes his way to the back of a rising Dax Beckett and catches him around the waist and pulls him backwards into a reverse powerbomb that takes him off his feet. The fans can be heard to groan in sympathy with Dax who arches in pain with his hand going to his back. Rolling on the canvas, Beckett tries to fight off the pain as Hardin sits up and watches the man. Getting to his feet, Hardin stands him up and begins to give him clotheslines to his chest and back alternating as the fans count each one. Finally Hardin steps back far enough and drives Beckett to the canvas with a discus clothesline. Sitting up, Hardin rolls to the side and then to his feet to look down at Beckett on the canvas.
Simone: Oh no, Dax is down in the middle of the ring and Jeremiah is coming in for the kill.
Adams: Jeremiah hit the Whirling Tiger Dervish on Dax Beckett.
Jeremiah rolls over the downed Dax Beckett and puts him into the Tiger Trap in the middle of the ring. As Jeremiah pulls back on the hold, Dax struggles to reach for the ropes in desperation. Jeremiah pulls back harder forcing Dax to tap out. The referee motions for the bell as Hardin releases the hold and is quick to his feet holding both hands up in victory.
Simone: This young man has come back to SCW and has picked up a win in his return.
Adams:R O A R is back and I think that Jeremiah is going to be going places.
Justin: The winner of the match...Jeremiah Hardin!
Dax slams his hands on the canvas and slides out of the ring as Jeremiah Hardin celebrates in the middle of the ring with his uncle.
---
The capacity crowd on hand at the Cox Pavilion cheers as above the stage, the SCW-Tron comes to life once again and on the screen stands the ever popular and loveable Internet Champion, Despayre, alongside his father, Synn. Standing against an SCW Inception II backdrop, they are joined by the busty reporter, miss Pussy Willow.
Pussy Willow: Despayre ... Despy. May I call you Despy?
Despayre gives her the ol' stink eye with a lone arched eyebrow.
Despayre: You can call me whatever you want so long as you don't call me next in your target for smooches!
Pussy Willow smiles.
Pussy Willow: Not to worry. The holidays are over and it isn't your birthday, so you're safe.
Synn leans in to whisper audibly to his son.
Synn: For now.
Synn stands upright as Despayre visibly shudders.
Pussy Willow: As I was saying, I'd like to ask you a question. In just a few weeks on January 22, we'll return to Las Vegas for Inception II where you are set to defend the Internet Championship against former Seven Deadly Sins member, Chris Shipman.
Despayre: BO-RIIIING!
Synn and Pussy Willow blink in the champ's direction.
Despayre: What?
He shrugs.
Despayre: if I hafta defend my title, it should be against someone who'll draw money! Like Steve Ramone or James Tuscini. or maybe even Andy Kaufman.
Synn: Joshua? Andy Kaufman has been dead for years.
Despayre looks up at Synn with wide eyes.
Despayre: Really?
Synn nods.
Despayre: Hunh! And even still he'd draw more money than Stepmom.
Synn and Pussy Willow look at each other and she silently mouths 'Ouch.'
Synn: I dare say Shipman's betrayal has irked Despayre here on a far more personal level than perhaps he ever intended.
Pussy Willow: I would say so. And now, after what happened in Las Vegas on the Christmas show, it looks as if Travis Nathaniel Andrews is attempting to once again insert himself into the title picture.
Synn: Travis would be unable to 'insert himself' into that fake redheaded horsefaced whore of his, let alone try to get involved in a match that was already signed, sealed and delivered before he ever got that bright idea to begin with. He attacked Despayre the first time, and the tactic worked. he got a title shot -- and failed.
Despayre nods with a smile.
Synn: So, what? He thought doing the same thing would work two times straight? Is he that desperate? That unoriginal?
Despayre: Yes!
Synn: Exactly. But this time, he did more than just go after the champion, he attacked me. Perhaps he thought that would be added fuel to the fire, I don't know. But if he thinks going that extra mile would ensure him another shot at the Internet Championship...
Christian: I think that I can answer that.
The crowd boos as onto the scene steps Christian Underwood.
Pussy Willow: Christian? You have something to add to the situation?
Christian smiles sarcastically.
Christian: Don't I always? Now, see, I had planned on actually giving Travis what he wanted and deserved, another chance at Despayre here. That is until Mark decided to get involved in the booking process and spoil my ideas.
Christian motions towards Despayre and Synn respectively with his hands.
Christian: See, after Travis attacked the both of you, Mark got a little fed up with our Mister TNA always trying those backdoor tactics and intervened by booking a match on his own.
Synn: Really. And it's not against Despayre?
Christian shakes his head with a smile.
Christian: Nope.
Christian points to none other than Synn himself.
Christian: It's against you, big boy.
Synn blinks. Despayre tilts his head allllll the way back to gaze up at his father while Pussy Willow looks back and forth between the men.
Pussy Willow: Synn? Mark Ward has booked Synn against Travis Nathaniel Andrews for Inception II?
Christian: Unfortunately.
Synn: But, I'm not on the active roster.
Christian shrugs.
Christian: So what? You're under contract and that's good enough for us.
He looks Synn up and down.
Christian: You're still built like a brick house, so squeeze that tight butt of yours into those tiny trunks you used to compete in and have at it.
Without another word, Christian turns to leave when he pauses and turns back with a bright smile and sarcastic wave.
Christian: Bye!
And he makes his exit.
---
Mikah is seen walking backstage again, this time heading for the exit. She sends a smirk over her shoulder at the camera man as he follows her out.
Mikah: Are we ready to leave, Alphonso?
He nods his head, walking to the back of the limo and opens the door. Mikah hesitates and looks around the lot.
Mikah: Thank fucking God. My skin is crawling from just being around those idiots. Time to go back to New York City and see MY husband.
She winks at the camera.
Mikah: Take me to the airport, Alphonso.
Alphonso: Yes ma'am.
She slides into the back and sits down on the cushioned seat as he shuts the door and then walks back up to the driver's seat.
---
The cameras cut to the backstage area as Travis Nathaniel Andrews was standing outside of his locker room. He was wearing a navy Armani suit with coal black dress shoes. His eyes were covered with sunglasses as he was contemplating something. As he is about to turn to head for the stage, Pussy Willows enters the picture.
Travis Nathaniel Andrews: What do you want?
Travis asks while looking down at Pussy who doesn't seem to enjoy being around the self proclaimed Mr. SCW.
Pussy: Last week, you attacked Despy after his match with James Tuscini. The question on everyone's mind is why? Why would you attack him?
Travis smirks while shaking his head.
Travis Nathaniel Andrews: Wow! This is how you want to start 2017 when interviewing me. You want to ask me about attacking that little troll that everyone seems to be in love with huh. My reasoning for attacking that shrimp is because I'm not finished with him. James Tuscini better be happy that I didn't ram his head into the nearest ring post as well.
Pussy cocks her head to the side after hearing Travis say that he would have attacked James Tuscini as well.
Pussy: Why would you attack him?
Travis scoffs while placing his left palm onto his forehead.
Travis Nathaniel Andrews: James Tuscini doesn't deserve a damn championship belt. One, I am one of the few people who have pinned his ass to the mat on two separate occasions. Not to mention, he lost the roulette championship to another undeserving scrub in Steve Ramone. So I would attack him because let's say I just don't like him. The same could be said about the shitfaced toad scum that has nerve to tweet at me that I haven't done anything in this company.
Pussy scratches her head some more.
Pussy: Are you talking about Kris Ha....?
Before Pussy could finish saying his name, Travis places a finger across her lips while snarling.
Travis Nathaniel Andrews: If you know what's best for you then you won't ever mention that name in my presence. He thinks winning championships make you a success. He thinks that coming and going makes him a star. Give me a fucking break. That lowlife needs championships just to keep himself relevant. I mean no one gives a fuck about him or his troll like brother. Both of them couldn't afford these suits or be on the level that I am.
Pussy: But they are the tag team champions?
Travis laughs while looking at Pussy Willow.
Travis Nathaniel Andrews: And that is supposed to mean something to me. Tell me Pussy, how can they be proud when that division is nothing. How many tag teams do we have anyway huh? Exactly, you don't even have to answer since I already know it. Those two idiots can waltz around like they mean something to someone but to me they will be puny scrubs not worth my time. I much rather face Despy again or maybe entertain J2H with another attempt at his belt since he has never defeated me one on one.
Pussy looks at Travis.
Pussy: Are you sure that's wise? You don't have the best track record when it comes to championship matches.
Travis violently removes his sunglasses before glaring a hole into Pussy.
Travis Nathaniel Andrews: 2016 wasn't my best year but I promise you that by the end of 2017, I will be a champion. I will be the most hated man in SCW. I'm already the man who made Climax Control worth watching. I'm the man who carried SCW on my back when no one else stepped up to do it. Last year, it was about the new supremacy. This year it's all about ME.
Pussy rolls her eyes while Travis smirks before walking out of the shot. The cameras follow him as he stops at a random door. The sign on the door is blurred out due to the distance as Travis knocks on it. A few seconds later, Travis turns the knob and enters the room as Pussy is left standing there scratching her head.
---
We are backstage at the Cox Pavilion in Las Vegas, Nevada, and we are in the dressing room of James Tuscini and Pinky del Ferrando. We watch as James and Pink are putting their things away. They are fortunate to have a 2-bedroom dressing room this time so they can be more comfortable. James goes into his bedroom to put his items away and Pinky goes into his bedroom to put things away. Our first shot is that of James putting his stuff away in the closet and dresser drawers.
James: I love to sing while I put my stuff into the closet and dressers. Today I would like to use a song from the musical Oklahoma. OH WHAT A BEAUTIFUL MORNING...OH WHAT A BEAUTIFUL DAY...I HAVE A WONDERFUL FEELING...EVERYTHING'S GOING MY WAY. Yep here we are in Las Vegas ready for me and Dmitri, as The Unholy Alliance, as we will defeat Jet City to prove to the world we deserve to be the next Tag Champions in Sin City Wrestling. Deal with that Halc's!
The scene shifts to the bedroom of Pinky del Ferrando who is putting his items away in the dresser drawers and his closet. Pinky picks up his suits and he opens the closet doors to hang his suits in there. When he opens the closet door he sees something unusual.
What Pinky del Ferrando sees sitting on a shelf in the closet is a Mafia Teddy Bear wearing a striped suit, a hat, and carrying what appears to be a case for a flute. The Mafia Teddy Bear talks to Pinky.
Mafia Teddy Bear: What's with the look on your face Pinky? Haven't you seen a Mafia Teddy Bear before? If you haven't then you are seeing one right now. I was sent to tell you to lay off abusing Teddy Bears like you did to Teddy Bear Angelo at Climax Control 167. And if you think I have a flute in the case in my hand you better think again. I got a knife so sharp in here I can slice an entire ham hock into pieces in less than a minute. Don't push me or I will cut you up!
Pinky del Ferrando slams the closet doors shut and he leans against the door to prevent the Mafia Teddy Bear from getting out. This time for sure he will have James see what he is seeing. Pinky calls out for James.
Pinky: James! James! JAMES GET YOUR ASS IN HERE NOW! HELP! HELP!! HELP!!!
James drops what he's doing and he runs into Pinky's bedroom to see his Uncle backed up against the closet doors to keep them shut.
James: What in the hell is going on here?
Pinky: In the closet. Teddy Bear Mafia. Striped suit. Carrying a case with a knife in it. Wants to carve me up. Help me James!
Tuscini grabs Pinky and pulls him away from the closet doors. When James opens the closet doors he sees nothing but clothing Uncle Pinky put into the closet. James even rummages around all the clothing and other stuff inside the closet and there is no Teddy Bear inside the close let alone a Mafia Teddy Bear.
James: I've had enough of this Uncle! Get it together or I'm sending you back to San Francisco. There are no Mafia Teddy Bears out to get you. You are hallucinating. If this keeps up until our match I'm having you see our family physician, Doctor Kim, and maybe he can prescribe some anti-hallucination medications for you. Sheesh! I don't have time for this crap!
James storms out of Pinky's bedroom to return to his own bedroom to put his own stuff away. Pinky peeks into his closet and he rummages around and there really isn't a Mafia Teddy Bear in a striped suit threatening to cut him up. Relieves Pinky del Ferrando lets out a sigh and finishes putting his things away. After accomplishing that he decides a warm shower will help him relax and get his mind off thing. While Pinky is getting ready for his shower we return our attention to James in his own bedroom. Tuscini is also done putting his items away so he sits on the side of the bed to comment on his match for Sunday evening.
James: Uncle Pinky sure is paranoid since that meeting with the Lawyers and they took custody of his Teddy Bear Angelo. Oh well that's life and Pinky is an adult and needs to deal with life issues. To Jason and Kris Halc I wish to congratulate you on winning the Tag Team Championship away from Members of the Elders on November 20, 2016. Before your inflated egos cause you to float up and bang your heads on the Cox Pavilion's ceiling let me deflate you a little bit. I don't feel your win over the Elders was a result of your so-called superior wrestling skills. I believe what happened is that The Elders had big egos, they thought you were a pushover as a Tag Team, they didn't take you seriously, and it was their lack of performance that cause you to get over on them. Having a big ego tends to do that to wrestlers. You have three options for our match tonight. ONE is you can perform to the best of your ability so that when my team of Unholy Alliance defeats you it proves we are the superior Tag Team. TWO is you can wimp out and perform like shit since you have nothing to lose and basically you can roll over and play dead like a trained dog and then claim you gave us the match. If you did that, however, it would only prove you two to be the cowards we know you to be and it would still prove we are the superior Tag Team. THIRD is that you could do something like not even show up for this match as you already know we are going to pound you out of existence but even that results in proving Unholy Alliance to be the superior Tag Team. Oh, gee, that's three strikes against you. In baseball that means YOU'RE OUT! Har har har!
The scene shifts back to the dressing room of Pinky del Ferrando. He has already taken his shower and he has changed into casual clothing to relax for a while until the Tag Team match is ready for him and James to make their entrance with Dmitri. Pinky turns away from the bathroom mirror and he walks into the room and he sees something on his bed that wasn't there when he went into the bathroom to shower.
This time Pinky del Ferrando sees a Mafia Teddy Bear standing on his bed. This one is dressed in a black suit with a matching black hat. In his right hand the Mafia Teddy Bear is holding a red rose and in his left hand he is holding a black violin case. Pinky is in shock.
Mafia Teddy Bear: What the hell you looking at Pinky? What do you see? I have a single red rose for you my friend. Why don't you take this rose and show it to your Nephew, James Tuscini, so you can prove I'm real? What's that Pinky? Do I have a violin in my violin case? Are you serious? I have a machine gun in this violin case and if you ever abuse another Teddy Bear I swear I will fill you so full of holes when the wind blows your body will whistle.
Pinky jumps on the bed and he struggles with the Mafia Teddy Bear. He is yelling and scuffling and James can hear him from the other bedroom so he comes running to see what's going on. Pinky grabs a pillow and he covers the Mafia Teddy Bear and holds him down trying to suffocate him. When James runs into the room he is shocked at what he's seeing.
James: Uncle! What in the hell are you doing?
Pinky: I'm trying to suffocate another Mafia Teddy Bear. This one is wearing a black suit and a matching black hat and he is carrying a black violin case. He said he has a machine gun in the violin case and he wants to shoot me full of holes. Come here and when I lift the pillow you grab him.
James reluctantly walks over to the bed and positions himself to grab whatever might be under the pillow. When Pinky del Ferrando lifts the pillow James sees a black object so he grabs it. When he looks at what is in his hands he sees it is nothing more than one of his Uncle Pinky's black gym shorts.
James: Gym shorts? You called me over here as you were being attacked and threatened by a pair of black gym shorts? That's it! As soon as Climax Control 168 is over and we get back to San Francisco you are going to visit Doctor Kim and get treated for these hallucinations. Damn Uncle I'm trying to air a segment here!
Tuscini storms out of Pinky's bedroom. James plops himself down on the couch in the living room area to finish up his comments for his match tonight.
James: Okay back to Kris and Jason Halc. Let's make a deal shall we? If you can defeat us, and everyone and their dog knows you cannot do that, Unholy Alliance will back off and not ask to challenge for the Tag Team Championship until you lose the Title Belts to another Tag Team. However the other half of the deal is this. When Unholy Alliance defeats you tonight we demand an immediate shot at the Tag Team Title Belts. By immediate we mean within two weeks of today. Do you think you two are willing to make that commitment or are you chicken knowing we are the superior Tag Team? Yeah, uh huh, your silence is extremely revealing. Just a short time and our match will show the world why Unholy Alliance should be holding the Tag Team Championship and not you two.
Tuscini tells the cameraman he's done with his comments for his match and the cameraman cuts his feed and Sin City Wrestling moves on to something else.
---
Simone: The first Climax Control of 2017 has been great so far and coming up next we will see a contest between two of the Bombshell Division's brightest stars, Samantha Marlowe and Song of the Elders.
Adams: We can't speak enough about the championship pedigree in this match! Sam Marlowe is a two-time World Bombshell Champion and although she's struggled to win a title since her second reign ended she has consistently put on a great performance, as for Song, well the fact that she and Alana Allure are the reigning World Bombshell Tag Team Champions speaks for itself!
Simone: Both women have something to prove in this match, especially since the Members of the Elders have a title defense against The Justice League coming up, let's take it to Justin!
Justin: The following contest is scheduled for one fall!
"Do you really want to do this now" is heard before Def Leppard's Let's Go begins to play the image of fire begins to play against the curtain to backstage. Stepping through the curtain of fire, a woman walks out with a smile as she poses at the entrance.
Justin: Introducing from Houston Texas, she is the one and only, Sam Marlowe!
Sam raises her arms as she is introduced. Heading to the ring, she plays to the fans, slapping hands and posing with others. Finally, she climbs the stairs to the ring apron and lays herself across the middle rope and blows a kiss to the camera and then rolls inside the ring. Walking towards the corner, she unzips her short jacket and pulls it off. Handing it to ringside staff, she turns and begins stretching out for the match as she waits for her opponent.
Simone: Sam looks ready to kick off the New Year with a win!
Adams: Same can be said of most of the wrestlers in SCW really!
Justin: And her opponent!
IAIN SAYN NUN by OGYOLA X starts to play.
Simone: Speaking of Alana looks like she's joining Song for this match!
Adams: And Sam's not happy about that to say the least!
Justin: Coming to the ring, being accompanied by Alana Allure.
We see Alana Allure come from behind the curtains to a crowd pop.
Justin: From Foshan, China. Song
Song comes the curtain to a shower of boos. Alana pauses to wait for Song to catch up to him. The two give a fist bump to each other. The crowd showers them with a mix reaction as the two make their way to the ring. Alana slides in from the bottom ropes while Song jumps on to the ring apron and then jump over the top ropes to make her way in the ring. Alana and Song each get on top of a turnbuckle. Song raises her arms in the air to ta a mix reaction. Alana Allure then raises her arms up the air to a shower of cheers. The two get down and meet in the middle of the ring each other a nod while the crowd showers them with a mix reaction, Alana leaves the ring and almost immediately Holly Wood goes over to her.
Holly: If I so much as see you reach for a rope I am ejecting you from the match!
Holly's warning gets a pop from the crowd as Sam nods in approval whilst the Members of the Elders protest.
Simone: Holly just lay down the law!
Adams: That'll just inspire the members to be extra sneaky! As the old saying goes, it's not cheating if you don't get caught!
The Members' protests fall on deaf ears and Holly calls the two Bombshells to the middle of the ring to explain the rules to them, once they nod to confirm Holly calls for the bell.
DING DING DING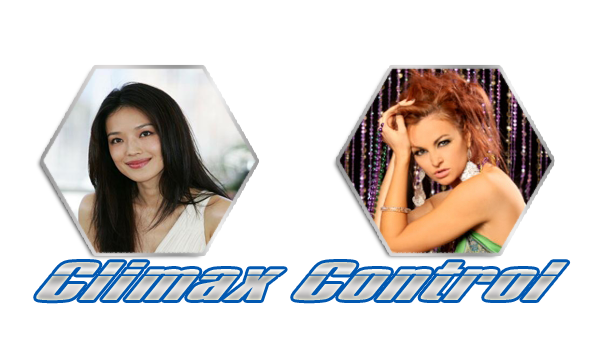 Simone: And the match is underway!
Adams: I must question the logic of explaining the rules to Sam and Song since, as I've already stated, they are a former World Bombshell Champion and current Tag Team Champion respectively!
As soon as the bell rings the two women lock up in the middle of the ring and at first in looks like Song is going to take the advantage over Sam due to the slight advantage she has in terms of weight as she starts backing Sam towards the nearest corner, however Sam is able to counter this by dropping down and using her right leg to flip over Song after which she floats over and locks in a grounded front-face-lock prompting Holly to get into position.
Simone: It's not often we see Sam go for Submission-Based offence.
Adams: It's a war of attrition! Both women are well known for their high-flying ability and Sam's trying to wear down Song before she can try any of her usual tricks!
Song manages to power her way back up to her feet and counters the front face-lock into a Northern Lights Suplex which she holds onto for the first pin attempt of the match 1.......2........and Sam kicks out before the count of three, Alana continues to shout words of encouragement from the outside of the ring whilst Song picks Sam back up and goes for another Suplex this time the Belly to Belly variant only for Sam to break loose of her grip by headbutting Song which she then follows up with a running Hurricanrana!
Simone: That's one way to break out of a hold!
Adams: Can't deny its effectiveness!
Sam goes for a pin on Song 1......2.......and Song kicks out but rather than stay in the ring and take more punishment Song instead rolls out of the ring to regain her bearings and Alana rushes over to check on her, Sam however is having none of this because as soon as Alana has rushed to Song's side Sam makes a run for the ropes looking for a Suicide Dive, Song sees her coming in the nick of time and shoves Alana out of the way leaving Song to take the brunt of the impact!
Simone: You'd think the other Bombshells would've learned by now that nowhere is safe when you're up against one of the division's high flyers like Sam!
Adams: Same can be said of the male division really!
Holly restarts her count but it barely reaches the count of four before Sam picks up Song and whips her back into the ring, however whilst Holly is checking on Song Alana goes for a cheap shot on Sam but Sam catches her causing Alana to make a run for it with San in tow, this turns out to be a ruse however because once Sam and Alana have gone around two of the ring posts Song leaps through the ropes and hits Sam with a suicide dive off her own sending Sam back first into the barricade in the process.
Simone: And here we see Sam's high flying tactics used against her.
Adams: It's as I said before, both women are well known high flyers but Song has Alana in her corner and as long as she can distract Holly Alana can interfere all she wants!
Song rolls Sam back into the ring whilst Alana hurries back to her corner before Holly can suspect anything, once both women are back in the ring Song goes for a cover on Sam 1........2........and Sam kicks out just before the count of three, Song argues with Holly over a slow count but Holly is having none of it so she instead heads up to the top rope where she waits for Sam to get back to her feet, Sam does so just in time for Song to avoid Holly's five count so she leaps looking for a Missile Dropkick only for Sam to drop down before the move can hit.
Simone: Song's mistake could cost her the match and if it does you have to wonder what this will mean for the Members of the Elder's next title defense.
Adams: If she does win Sam should find a tag team partner before she can even think about that!
Sam goes for the cover on Song 1.......2.........and Song kicks out, rather than argue with Holly about a slow count however Sam decides to go for the finish so she drags Song over to the corner closest to Alana, picks her up only to drop her down with a DDT before climbing up to the top turnbuckle looking for the Sammisault.
Simone: Sam's going for the Sammisault!
Adams: She might want to hit it quickly because Holly doesn't have her eye on Alana right now!
Indeed, Holly is too busy checking on Song to pay any attention to Alana and she quickly takes advantage of this as Alana hops up on the apron and shoves Sam off the top rope.
Simone: Turn around Holly!
Adams: She can't hear you!
Song gets back to her feet whilst Sam yells at Alana and tries to alert Holly to her interference but by the time Holly turns around Alana has hopped off the apron and protests her innocence so Sam turns around.........right into a Superkick!
Simone: The Perfect Melody!
Adams: And now Song has The Song of Pain locked in!
Try as she might Sam can't withstand Song's submission hold leaving her with no choice but to tap out.
Justin: Here is your winner by Submission, Song!
Simone: Sam had the match won but in the end the number's game was too much for her!
Adams: I foresee a rematch with Alana banned from ringside soon!
The Members of the Elders celebrate Song's win whilst Sam glares at them.
---
A crowd of people are beginning to form around a few tables near catering as the cameras focus in on the tables. Sheldon Carver and Tucker Gillespie are having themselves an arm wrestling contest.
Sheldon Carver: I'm going to win this time Tucker.
Tucker Gillespie: Are you sure about that Shelly?
Sheldon looks up at Tucker while gritting his teeth.
Sheldon Carver: Yes, I am positive that I will finally be able to defeat you and stop calling me Shelly.
Tucker smiles a bit before slamming Sheldon's hand down onto the table. A few hands push through the crowd as Tucker raises his arms high in the air. A few whifs from the crowd and they scatter like bugs. Wallace and Clint catch themselves before falling face first onto the floor.
Wallace Jordan: Dammit Tuck, put your arms down.
Tucker lowers his arms as Sheldon is holding his arm. Clint pats him on the back while glancing around.
Clint Outlaw: You should have known better than to arm wrestle that grizzly bear. Have you guys seen Loki?
Sheldon and Tucker shake their heads while Clint scratches his. Wallace smirks when Rocky Mountains enters the picture.
Wallace Jordan: Well, hello gorgeous.
Rocky's cheeks flush red as Wallace raises his flask towards her.
Ms. Rocky Mountains: Hello Wallace and welcome back to Sin City Wrestling. I have to ask, why are you and Clint back here?
Wallace tosses back a swig as he looks at Rocky.
Wallace Jordan: Clint and I were bored out of our minds just sitting at home and drinking all the alcohol we can handle. Clint and I love to throw down. So I dialed up Mark Ward's number and boom we got ourselves a gig.
Rocky smiles as Wallace smirks.
Ms. Rocky Mountains: What kind of gig?
Clint looks over his shoulder while smirking as well.
Clint Outlaw: The kind of gig your momma warned you about growing up. We don't play by the rules of the kingdom. We are scroundrels who love to fight, drink beer and munch on bacon.
Ms. Rocky Mountains: I hope to see you guys out in the ring soon.
Wallace taps her on the shoulders.
Wallace Jordan: Oh don't worry your sweet head about that alright. The boys and I are here to provide the fans with action and entertainment. The Wild Man always delivers and tonight he delivers a special treat since its a new year.
Clint slaps Wallace across the shoulder.
Clint Outlaw: We are not sharing our keg with those fans. Remember what happened last time we did that.
Wallace looks at Clint as Rocky seems confused.
Wallace Jordan: I do remember and that was one wild ass night but that's not what I'm talking about Clint.
Rocky smiles as Loki appears behind her. She jumps clear out of her boots as Clint shakes his head.
Clint Outlaw: We need to get you a girl or something.
Clint jokes with Loki as the five men leave the backstage area. Rocky is still breathing heavy as someone hands her a brown paper bag.
Sheldon Carver: Vomit in here. No one wants to see your nasty insides.
Sheldon gives a quick thumbs up before vanishing off screen.
---
In the office of Hot Stuff Mark Ward, the boss himself is seen with his feet up on his desk, his hands behind his head and a smile on his face. A knock on the door disturbs him, causing his head to turn towards the door.
HS: Come in.
The door opens to see Ms. Rocky Mountains walking in to the room.
Ms. Rocky Mountains: Hi boss, do you have a minute?
HS: Being as I'm the good guy now...
Hot Stuff looks in to the camera.
HS: And shouldn't be winning heel of the week..
He winks at the camera before turning back to Rocky.
HS: I got all the time in the world for people. Christian Underwood is now the mood brooding bad guy prick around here.
She walks towards his desk as he puts his hand out, pointing to a seat opposite him. She quickly sits down in front of him.
Ms. Rocky Mountains: Boss, both our champions have had a lot to say about not having matches lined up for the Supercard, or at least not announced. Can you maybe explain why?
HS: Of course I can. First off, I give those two a little bit of credit for actually speaking out and being on an SCW show when there's so many lazy bastards out there who can't be bothered and expect things to be handed to them while they wonder why no one is taking notice of them. They think kissing my arse is the way forward. I think not, but two champions, two people who want to lead their respective divisions, I'm good with that. Let's address what J2H said first, shall we?
Hot Stuff rubs his chin as he looks at Pussy.
HS: Who do you give a man, who has defeated Dmitri and Despayre more than once, back to back? Give him Travis again so he can steamroll right through him? I think not. We have a lot of people just chomping at the bit to get a shot at your title J2H, so next week, I'm gonna give ten of them a chance. Ten men, one battle royal, the winner will be going to our next supercard titled...
He smiles.
HS: Inception II, to face you J2H. I suggest you come back from your little holiday now and have a look at one man who will earn his wway to the shot by having to beat nine men in one night.
Ms. Rocky Mountains: That's big news boss.
HS: Yeah, it is. Now let's talk about Crystal Millar. I'm guessing she's a good person again now?
Rocky shrugs her shoulders and nods.
HS: Woman has had more turns than a racetrack, but whatever. She did get me thinking earlier with her words. Tired of facing Mikah, I can understand that cause no one likes to red yesterdays newspaper again and that's what Mikah is, so she mentioned Melody Grace.
Hot Stuff taps his chin.
HS: I tortured Melody for a while, threatened her with everything, but she never broke, at least not in public, and she always bounced back and seemed to get stronger and stronger. Before you ask, yes, I am gonna take credit for the strength she now has because without me giving her that toughened skin, she'd be at home weeping. But I'm getting away from my point here.
He spins his feet off the desk and plants them on the floor.
HS: Crystal implied non title, and if she won she could get a title shot. To that, I say no Crystal, it's not working like that.
Ms. Rocky Mountains: How comes?
HS: Because I think after she came through my torture a stronger person, because she has one of the best records in SCW and never got that one on one shot, it's time to change that. Now why wait for Inception II? Here's what I'm thinking...
He taps the desk with his fingers in a drumroll style.
HS: Next week, we'll have Crystal Millar Vs Melody Grace for the SCW Bombshell title one on one.
The crowd cheer in the arena and Rocky smiles.
Ms. Rocky Mountains: That's amazing news boss.
HS: And people still think I'm a heel.... Anyway, I hope I answered your questions, but I'm getting back to work now, so if you wouldn't mind.
Hot Stuff points towards the door and Rocky stands up with a smile as the camera fade.
---
Dmitri can be seen sitting in his locker room prior to his tag team match as he senses his master approach him. He sighs, knowing that she would harm him easily when it pleases her.
Ekaterina: Dmitri.., my pet. I do hope you are aware that this moment will be yours and that of James Tuscini to grab with both hands and return to the winning ways.
Dmitri: Yes Ekaterina...,
she grins as she grasps her nails across his throat, causing him to bare his fangs for a moment before she snaps his neck backwards with force and stares into his eyes.
Ekaterina: You need to show me some appreciation you little runt, or else I will make you suffer for being disobedient to me.
Dmitri: Yes mistress.
she grins as she likes what she hears from him before letting go off him and walks off... causing him to growl with anger and sighs as he knows he cannot stop her as we go back to the ringside area.
---
Justin: The following non-title tag team match is scheduled for one fall to a finish! Introducing first...
Mind Crawler hits the entrance way as the arena goes black and a golden spotlight hits on the entrance way as James Tuscini walks to the arena as the fans react to him. Extending their arms as the wrestler looks around and reacts to the crowd as Uncle Pinky walks behind him. The two play the crowd handing out high fives and shaking hands. They reach the ring as Dmitri and Ekaterina emerges and the crowd goes silent for them.
Justin: Accompanied to the ring by Uncle Pinky and Ekaterina! At a total combined weight of five hundred and forty pounds, the team of James Tuscini and Dmitri -- THE UNHOLY ALLIANCE!
Staring down the big vampire as he walks to the ring, ignoring the fans before climbing on the apron and stepping over the ring rope. There he high fives Tuscini before focusing his attention back to the entrance way.
Justin: And their opponents...!
All the lights in the arena go out with the exception of a spotlight that shines from just under the titantron, between the two entrance curtains. Fog rolls out from either side of the stage. As the fog thickens into a cloud, penetrated only by the giant spotlight the PA system comes to life with the voices of the two men about to take the stage. The first yell in unison "WE ARE!", which fades into Kris, joined by the fans in yelling out "Jet!" And is quickly followed by Jason and the thousands in attendance screaming "City!"
The PA system falls silent and what follows is a huge pyrotechnic explosion of white blasts all around the giant screen at the top of the stage, but as soon as the finish A7X's "Second Heartbeat fills the arena. Two men come from behind the curtains, and stand in the fog, allowing their shadows to be cast through. The fans know who the men are, and there are mixed reactions aplenty.
Justin: At a total combined weight of four hundred and fourteen pounds, they are the reigning World Tag Team Champions! Jason and Kris Halc -- JET CITY!
The spotlight behind them dies and they step out of the fog and into the view of the crowd. Immediately orange and green lights start moving throughout the arena as they simply stand and soak in the reaction they are getting.
Kris stands on Jason' right, and as the camera closes in on them, the words "Jet" and "City" can be read across their respective hoodies, a look they had been showing off since coming to SCW. They make their way down the ramp, mostly ignoring everyone reaching out to them, and talking back and forth. The last few steps to the ring, Kris takes at a run and slides under the bottom rope into the ring. Jason unzips his hoodie, and hangs it on the ring post as he climbs to the top of the stairs and enters the ring. Kris has already climbed the far turnbuckle and tossed his jacket out to the timekeeper.
Suddenly they are attacked before the bell by James and Dmitri! Dmitri attacks Jason from behind with a sledgehammer blow, and James drags Kris from the perch on the corner and throws him down to the mat!
Simone: The Unholy Alliance is not waiting for this one to be official!
Adams: Are you kidding? They want this win!
Dmitri throws Jason through the ropes and to the outside and follows him, as Tuscini tosses Kris out of the ring on the opposite side and follows him as well! Jasmine St. John has little alternative but to call for the opening bell!
Ding!
Ding!
Ding!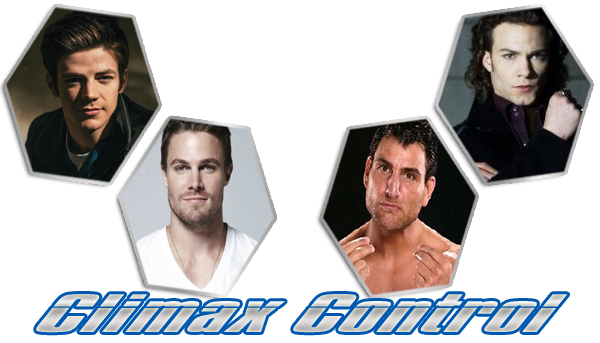 On the outside, Dmitri grabs Jason and drags him to his feet and sends him crashing first into the steel guard rail, then he whips him hard against the ring apron! Jason staggers forward, his back arched in pain, and Dmitri runs right into him with a clothesline, knocking him to the floor!
On the opposite side of the ring, Tuscini slams Kris's head into the ring apron, then spins him around and waylays on him with a series of hard forearm shots to the sternum! James then grabs Kris by the arm and sends him careening into a row of chairs and Kris crashes into them, scattering them to the floor!
Adams: Why isn't Jasmine counting these guys out!?
Simone: The match just started and there is a lot riding on it! I think she's trying to be lenient!
James grabs a hold of Kris to drag him to his feet but as he does so, the Tag Champion bulls his way forward, slamming Tuscini back against the guard rail! Kris rallies and throws forearms to Tuscini's chest but James stops the comeback fast with a knee driven into his midsection and he rolls him back inside of the ring!
Simone: Hopefully this means we'll get this match in order!
Dmitri starts to climb up onto the apron but Jason fights to recover and grabs him by the leg and drags him back down to the ringside floor! Dmitri takes a swing but Jason blocks it and decks him with a right hand, then fights dirty tactics with dirty tactics and rakes the Champion's eyes! Jason then shows some strength by scooping Dmitri up and body slamming him hard on the ringside floor! Jason throws three shots into the downed Dmitri's skull, then goes to drag him up but Dmitri grabs him by the tights and jerks him hard into the steps with a heavy crash! Dmitri then returns the favor from earlier and picks Jason up and body slams him onto the floor!
Adams: So much for getting this match in order, eh?
Dmitri drags Jason up and rolls him inside of the ring as well, then climbs in as Jasmine fights to get one man from each team out of the ring! Dmitri and James drag their respective opponents into neutral corners and Irish whip them into each other but Jet City reverses it and send the Unholy Alliance crashing into one another instead! Dmitri and James fall against the ropes where Jason and Kris barrel into them with clotheslines, knocking both out over the top and to the arena floor!
Adams: And this is non-title! Can you imagine what'd be happening if the belts were on the line?
Jason rolls out of the ring and grabs Dmitri and James, holding them steady as Kris mounts the corner and leaps! Jason moves and Kris strikes the Unholy Alliance with a diving missile dropkick to the outside, bringing the fans to their feet!
Crowd: HOLY SHIT! HOLY SHIT! HOLY SHIT!
Adams: I couldn't have said it any better myself!
Simone: It doesn't matter if the fans like Kris Halc or not! They certainly appreciated that maneuver!
Kris himself is stunned on the outside as Jason quickly checks on his brother, helping him to his feet. Once assured, Jason then grabs Dmitri and rolls him inside and follows as Kris heads to their corner.
Simone: Finally!
Dmitri starts to stand and Jason comes running off the ropes and dropkicks him in the knee, knocking the larger Dmitri down to one knee. Jason then rebounds off the ropes once again and catches the kneeling Dmitri with a Snap DDT! Jason with the cover!
1.....
2.....
Dmitri gets a shoulder up!
Jason picks him back up to a standing position and goes for an Irish whip into the corner but Dmitri goes for a reversal but Jason reverses HIS reversal and sends him chest first into the near corner and follows in with the JHalc Express! Kris hops into the ring and he and Jason grab Dmitri from behind and bring him up and over with a dual belly to back suplex!
Simone: There's some of the team work that made Jet City the World Champions!
Kris hurries out of the ring as Jason makes another cover!
1.....
2.....
Dmitri kicks out again!
Jason pulls Dmitri up and goes for an Irish whip but Dmitri reverses it! Dmitri goes for a big boot but Jason grabs his leg and jams his knee, throwing him over with a Dragon Screw! Jason reaches up and tags Kris into the match, and the Halc brothers each grab a leg and fall back...
Adams: Make a wish!
As Dmitri starts to sit up, Kris races into the ropes and comes off with a spinning back kick! Kris with the cover!
1.....
2.....
Tuscini breaks it up!
Simone: James Tuscini with the save, although I'm not sure it was necessary.
As Jasmine admonishes Tuscini, Kris drags Dmitri up and tags Jason back in. Jason jumps onto the ropes for a springboard cross body -- only the more powerful Dmitri catches him and turns it into a spin-out sidewalk slam!
Adams: Oh he planted Jason Halc!
Simone: Now's Dmitri's chance to get a fresh James Tuscini into the match!
And Dmitri does indeed manage a tag and a fresh Tuscini comes into the ring, clotheslining Jason Halc down! Tuscini then catches Kris off guard in his corner and punches him in the jaw, knocking him to the floor!
Adams: I guess he caught Kris thinking the theme song to Tiny Toons in his head?
Tuscini then grabs a recovering Jason and throws him over with an Exploder suplex! Tuscini with the cover and hooks the leg!
1.....
2.....
Jason kicks out!
Simone: Is it me or does Uncle Pinky seem awfully jumpy?
Adams: Teddy Bear Mafia.
Simone: Ah.
Tuscini grabs him by the arm and pulls him to his feet and into a short-arm clothesline. Tuscini drags him right back up and repeats the maneuver. Tuscini then sets him head between his knees and into position for a piledriver.
Simone: Oh if Tuscini hits this, it might as well be all over.
James struggles to pick Jason up but Jason blocks it. Tuscini tries again but again it's blocked. James releases him and Jason takes a swing but Tuscini blocks it and strikes him instead with a spinning back fist! Tuscini then ducks behind and brings him over onto the back of his head with a high angle belly to back! Tuscini tags Dmitri in and holds Jason down as Dmitri comes off the ropes with a guillotine legdrop across the throat! Dmitri with the cover as Tuscini ducks through the ropes.
1.....
2.....
Jason gets a shoulder up.
Adams: Jason's taking a beating!
Simone: Yes, he needs to get his brother back into the ring.
Dmitri Irish whips him into the ropes and goes for a clothesline but Jason ducks! Halc comes off the ropes in a rebound but runs right into a spine buster from Dmitri! Dmitri jackknifes him for the cover!
1.....
2.....
3 - NO! Kris breaks it up!
Jasmine forces Kris out as Dmitri rams Jason back into his corner and Tuscini holds him as Dmitri assaults him with heavy lefts and rights, then presses a boot against his throat!
Simone: Get out of the ring, Kris! You're only hurting your brother!
Adams: Which would be alright in Kris's mind if they weren't in a match.
kris finally steps out to the apron and Jasmine sees the double teaming and she counts against the Unholy Alliance...
1...
2...
3...
4...
Dmitri breaks and tags Tuscini back in! They set Jason up and bring him over with a double suplex! Dmitri is out as Tuscini covers Jason!
1.....
2.....
Jason gets a shoulder up!
Tuscini sends Jason hard into the corner and comes off the ropes as Halc staggers out! Tuscini goes for a bulldog but Jason manages to counter and instead crotches the former two-time Roulette Champion on the top rope!
Adams: OH HIS ACHING SCROTUM!
Simone: Now there's a sentence you don't hear every day!
And Jason falls to his corner and tags Kris! Dmitri jumps in but Kris uses the top rope as a launching pad, catapulting inside and clotheslining the big man! Kris kips up and then races into the caught Tuscini with a running wheel kick, sending Tuscini tumbling to the floor the hard way!
Simone: And we're back to the outside! Uncanny!
Kris hurries to the apron as Tuscini pulls himself to his feet, and Kris crashes into him with a running cannonball leap!
Adams: kris hurt himself with that one!
Kris is first to his feet and starts on Tuscini but Dmitri hits him from behind, knocking him to his knees! Dmitri grabs him by the throat from behind but Jason to the rescue and spears Dmitri to the ground!
Simone: Jasmine is starting to count! I think she's had enough!
1...
2...
Jason and Kris grab Dmitri for a double suplex of their own but Dmitri reverses it in a display of power and suplexes both of THEM over to the floor!
Adams: WOW!
3...
4...
Tuscini is up and grabs Jason into a standing side headlock, but Jason fights past the pain and wraps his arm around Tuscini's own head in a headlock of his own! The two men struggle and fight, swinging with free arms until their fall against the guard rail and their momentum carries them over and into the front row!
Simone: NOW they're fighting in the crowd!
5...
6...
Tuscini buries fist after fist into Kris's midsection and head, then picks him up in position for an atomic drop to run him groin-first into the ring post, but Kris flips back and lands on his feet behind Tuscini and shoves him into the post instead!
7...
8...
Fans scatter out of the way to get away from the brawl audience brawl between Jason and Dmitri!
9...
Kris gets a running start and dives over the steps to crash into Tuscini and the pair roll around on the ringside floor, trading blows of their own!
10!
Jasmine calls for the bell!
Ding!
Ding!
Ding!
Justin: Ladies and gentlemen! Jasmine St. John has counted both teams out of the ring! This match has been ruled a DOUBLE COUNT OUT!
The crowd boos as the two fights continue!
Adams: Boy the fans aren't happy about that result!
Simone: Indeed not! They wanted to see a definite end to this encounter, not a draw!
And already security is hurrying out from the back to separate the four men! Several guard personnel get between Dmitri and Jason, prying them apart for the safety of the fans while others separate Kris and Tuscini, forcing them apart and dragging the group backstage!
---
The scene opens backstage at the first Climax Control of the New Year where we see Steve Ramone standing outside his locker room door which is closed, from the other side of the door we can hear some rather suggestive moans coming from female voices and it doesn't take long for everyone in the arena to realize what's going on in that locker room.
Simone: I'm not complaining but why isn't Kaylee letting Steve watch?
Adams: And why don't we have a camera in that locker room?!
The moans continue as Ms. Rocky Mountains walks by and stops the moment she hears the moans, upon doing a double take Rocky turns to Steve.
Ms. Rocky Mountains: I'm surprised that you're not watching your fiance in action.
Steve: She wanted some time alone with some of her work colleagues from her other job.........
Ms. Rocky Mountains: Is she filming a lesbian porn vid in there?!
Before Steve can respond we can hear several women climaxing at the same time from the other side of the door, a few minutes' pass and the door opens letting two beautiful scantily clad women walk out followed by Kaylee, the two women whisper in Steve's ear and he grins at what they just told him and he turns to Kaylee.
Kaylee: Before you ask, yeah, that involves me!
Steve's grin grows wider and before Ms. Rocky Mountains can check the locker room for camera equipment Steve closes the door and locks it.
Steve: Don't I have a Roulette Title match to win?
Ms. Rocky Mountains: Funnily enough I was just on my way to the Roulette Wheel to determine the stip for the Main Event, let's go.
Ms. Rocky Mountains responds before the trio walk off.
---
The strong, pulsating beats of Aerosmith's hit "Love In the Elevator" begins to strike out across the sound system of the arena and the fans begin to look around anxiously as spotlights begin to hit the crowd...
Adams: They're here!
Simone: Former Tag Team Champions are in the house.
The song continues to rock throughout the building as the cameras finally pick up the members of the championship team, weaving their way through and around the fans, making their way from the backstage area! The fans are absolutely eating it up that the former champions are entering this way, being so close to them. They smile and laugh in delight, clapping their hands as Ben leans in to pose with a small child and snap a selfie, giving the young fan a moment to always remember. His tag team partner Jamie has fun in his own way as he pulls a young man up from his seat and plops down into the chair, pulling the fan down into a seated position on his lap as the fan laughs at the his antics.
Simone: Ben said they would be here to talk about their contracts.
Adams: Let's hope this isn't the last time we see this entrance.
Ben comes up between two more fans and props his chin on their shoulders, reaching around for another smiling selfie as Jamie jumps over and joins in on the pose with a 'photo bomb', giving the two fans a delightful moment. The two pull apart from the fans and continue to make their way through the capacity crowd, patting shoulders and slapping hands offered out to them until they arrive at the barricade at ringside. They enter the ringside area through the corner opening and Ben hops up onto the ring apron before jumping to the corner and holding his arm in the air, and is greeted by applause. Ben then vaults over the top rope and into the ring while his partner, Jamie, slides into the ring beneath the bottom rope. As Ben stands and poses for the fans, Jamie crawls on hands and knees through his partner's legs, smiling for the fans' benefit causing Ben to slowly shake his head and smile. He reaches down to Jamie, grabbing his hand and lifting him to his feet. Justin approaches, giving the men a microphone each as the music fades.
Ben: Bet ya didn't think you'll be seeing us two standing in the ring together after all the bollocks that's gone on with us two, eh?
The crowd cheer as Ben and Jamie nod towards each other.
Ben: I promised you lovely people on Twitter that we will tell you one way or the other if we were staying here, if we were gonna give you some good news or if we was gonna say goodbye.
Ben pauses as he looks towards the crowd.
Ben: First off, both me and Jamie wanna thank you all for the blinding support you've given us over last year. If it wasn't for you lot, we'd have probably jacked this in to focus on the charity side of things.
Jamie: And you getting a suntan in Cuba.
Ben nods at Jamie with a shrug.
Ben: Well I don't like looking like the marshmallow man, or like a vampires had a go at me.
The crowd cheer at their joking ways.
Ben: Anyway, without you lot and your support in 2016, we couldn't have helped build a tag team division with the likes of The Monstimals kicking our arses all over the place, in the name of entertainment. We wouldn't have been able to sit there at the top of the division and leave it in a much better place after we lost the titles. The Unholy Alliance, The Monstimals, Dying Breed, The Surf Boys, The Elders, and of course the amazing Jet City are doing a brilliant job keeping the division alive, and we were proud to have something to do with that to help kickstart it. Some might not be your cup of tea, but still give it up for the people who keep the division alive.
The fans show appreciation for the current SCW Tag Teams, with cheers and applause. Jamie raises the microphone to his lips.
Jamie: This whole past year? 2016 may have sucked in more ways than one, but there also have been a ton of silver linings to some of those dark clouds. I never thought for a moment my return to SCW was going to be so successful, helping Ben and myself to win the World Tag Team Championships in my first match back.
The fans cheer and Ben nods with a smile and pats Jamie on the shoulder.
Jamie: I also never thought that in doing so, I would have had the pleasure of in getting to know one of the finest men ever, and in doing so, making on of the best friends I've ever had.
Ben plays off the compliment in a bashful 'Go on!' manner, right up to the point Jamie gives him a sharp slap across the backside. Ben grunts and bites his bottom lip, looking to Jamie with a raised eyebrow but Jamie is shaking his hand as if stung.
Ben: Serves you right for copping a feel on me arse!
Jamie: What the hell have you been doing over the holidays!? Extra squats? feels like you got a turkey platter under there!
Ben huffs on his hand, quite proud, and Jamie returns to what he was saying.
Jamie: My point being, I'm happy with the way 2016 played out, although I would prefer to still be the Tag Champions and not having acted with this fella here like a complete...
Ben: Arse.
Jamie: ... Right. We busted our backsides getting the tag division into a state it should have been in all along, and outside of wrestling? I am so damn proud of the charity work that Ben and I have started, and will continue to work on from here on in.
Ben: So now we should probably tell them if we're sticking around or not, eh?
Jamie nods his head.
Ben: As of just ten minutes ago, both Jamie and I met with Mark Ward and informed him that we have accepted his contract offers, and will be signing a new deal with SCW as soon as we step back through those curtain.
The crowd instantly burst in to cheers.
Adams: Yes!
Simone: Jamie Dean and Ben Jordan are going nowhere!
Ben: Now it's a decent deal for us, I may not wrestle as much as I did, but we're here to stay.
More cheers come from the crowd.
Jamie: You heard right! Team BJ will continue to stimulate the tag team ranks...
Ben: Pun intended?
Jamie blinks.
Jamie: What pun?
Ben shakes his head.
Ben: Never mind. Carry on.
Jamie: But in our negotiations with Mark Ward, Ben and I also decided to expand our own horizons, so to speak. So when we're not delighting you fans as the hottest tag team in wrestling today, we are going to every so often play the field in singles competition as well.
The crowd cheers.
Adams: Ben and Jamie in singles matches too? Sweet!
Jamie: This will give us the opportunity to grow even bigger...
Jamie turns to Ben and waggles his eyebrows and Ben just rolls his eyes.
Jamie: ... And be even better than we already are.
Jamie looks left, then right, then leans into the camera.
Jamie: Notice to Sin City Wrestling; Ben Jordan and Jamie Dean are going to prove that you can improve upon perfection!
---
Backstage, security is STILL struggling to keep the teams of Jet City and the Unholy Alliance separated from each other! It's chaos as Dmitri and Tuscini are struggling to get away from security and around to where Jason and Kris who are also trying to get to them! The four shout at each other as "Hot Stuff" Mark Ward struggles to get past the crowd of gawkers and in between the security and combatants themselves!
HS: Enough! Bloody Hell! You lot not hear me!? I said ENOUGH!
Tuscini and Dmitri, as well as Kris and Jason, pay heed to the outburst on Mark's part and subside with their struggles, though all four remain tense with eyes emblazoned toward each other!
HS: Better! I tell you one thing, I'm not about to put up with a match ending like that, just like those out there watching didn't want to see it! So if you four want to tear each other apart, then fine! But you bloody well wait until Inception II when we can make some actual money off you kicking each others' arses!
The crowd watching the happenings on the SCW-Tron cheer at this as the Tag Champions and Challengers eye the boss.
HS: So here's what we're gonna do! At Inception II, we're going to get a real winner between you four! Jet City defending the World Tag Team Championships against the Unholy Alliance! No count outs! No disqualifications! We are going to have a winner damn it!
Now Jet City and the Unholy Alliance are eyeing one another eagerly.
HS: And ... AND ... if you four so much as lay a finger on each other until then? You deal with me!
Mark points his two fingers towards himself, then at them in the universal "I have my eyes on you" sign before he walks off and the four men reluctantly separate and head in opposite directions.
---
The camera cuts to backstage where Ms Rocky Mountains stands next to the roulette wheel. To her left, stands Steve Ramone and his bodyguards Cyrus King and Andreas Bergfalk.
Ms. Rocky Mountains: Ladies and gentlemen, up next, we will see our main event that sees the man next to me, Steve Ramone, defend the SCW Roulette championship against Ryan Keys.
She reaches over to the wheel, placing her hand on it.
Ms. Rocky Mountains: Now to determine the match type.
She spins the wheel as her eyes are joined by Steve's, Cyrus' and Andreas' eyes. The wheel slows down to.
Ms. Rocky Mountains: Ladies and gentlemen, tonight's main even will be a No Disqualification match.
Steve smiles as he looks around his bodyguards and the camera switches to ringside.
---
Justin: The following contest is for the SCW Roulette championship and is a no disqualification match. Introducing first, the challenger.
"I'm Made of Wax, Larry, What Are You Made Of?" by A Day to Remember plays. Ryan walks in loving the reaction from the crowd, he smirks while walking to the stage, flirting with the camera.
Justin: From Las Vegas, Nevada, weighing in at one hundred and eighty five pounds, he is Ryan Keys!
He slides through the bottom ropes and jumps to a corner turnbuckle (right), where he tears his tank top off to get ready for the match.
Justin: And his opponent, being accompanied to the ring by Andrea Bergfalk and Cyrus King....
"I pledge alliegence, to the flag, of The Fearless One Steve Ramone."
"I want what's coming to me."
"So what's coming to you?"
"The world chico, and everything in it"
Following that quote the opening riff to "I Want The World.....and Everything In It" by Battle Beast hits the speakers as the lights dim and the crowd boos as "The Fearless One" Steve Ramone comes out first air guitaring to the song before he is joined by Andreas and Cyrus
Justin: From Queen, New York, weighing in at two hundred pounds, he is the SCW Roulette Champion, he is Steve Ramone!
The three men ignore the fans at ringside whilst they walk down to the ringside as Steve sings along to the lyrics before they reach the ringside area where Cyrus and Andreas enter the ring first followed by Steve, they pose for the crowd before they turn to look at Ryan Keys across the ring.
Adams: What's going through Ryan's mind right now?
As Andreas and Cyrus leave the ring, Jacob Summers calls for the bell
DING DING DING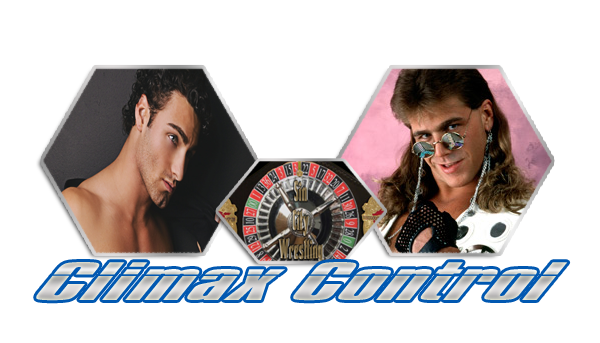 Simone: Ryan must know he's at a disadvantage here in a no DQ match.
Adams: Especially with Steve's gorillas at ringside.
The two lightweights lock up but Steve uses his extra pounds to force Keys back towards the ropes. He attempts a clean break as Jacob watches, unable to for a break in this no DQ match, but Ramone quickly shows his true colours but sticking a thumb in Keys' eye. Ramone grabs him by the wrist and whips him off the ropes. Keys keeps hold of Ramone's wrist and reverses, whipping Ramone to the ropes. As Ramone bounces back, he slides under Keys legs and gets back to his feet. Keys turns around but Ramone jumps up, placing his feet in Keys stomach and pulling him over with a monkey flip. Keys flies through the air, and much to the fans delight, lands on his feet. He charges at the ropes and jumps on the middle rope, using it as a springboard and flying backwards, catching Ramone on the jaw as he turns around.
Simone: Now that's what you call great wrestling.
Adams: We could have a lightweight classic match here.
Ramone pounds his fists on the canvas with frustration as he looks outside the ring to his bodyguards, yelling towards them. Cyrus listens and quickly moves towards the timekeeper and yelling at him to get off his chair. Keys senses the danger and charges towards Cyrus and dives through the ropes, crashing in to the big man!
Adams: Keys just took out Cyrus!
As Keys gets to his feet, Steve Ramone charges towards him, grabbing the top rope and flipping over with a cannonball landing hard on Ryan Keys!
Simone: These two are trying to outdo each other.
Ramone gets to his feet first and pulls Ryan Keys with him. Ramone takes a handful of Keys hair and slams him face first in to the ring bell, causing a dinging sound to echo around the arena. Keys stumbles backwards and Ramone picks up the bell, charging towards him and hitting Keys in the back of the head. Keys falls to the floor holding the back of his head as Ramone reaches over and grabs a drink in front of Jason Adams.
Adams: Hey!
Ramone fires Adams a dirty look and moves towards Keys. As Keys gets up, Ramone takes a mouthful of the drink and spits it towards Ryan, before throwing the rest of the cup back towards Jason.
Adams: That's it! From now on, I'm having a big ol' cup of chewing tobacco juice here to stop people doing that.
Simone: You'll only forget and drink it yourself.
Ramone grabs Keys by the head and throws him face first in to the barricade before turning and whipping him in to the ring post. Keys grabs the apron and pulls himself back in to the ring as Ramone moves around the ring, reaching under the ring and pulling out a tool box. He opens the top of it and grabs a monkey wrench and slides in the ring with it.
Simone: This spells nothing but trouble for Ryan.
Adams: With a capital T.
Ramone approaches Keys, monkey wrench in hand and waits. Keys returns to his feet and turns towards Ramone who swings the wrench wildly at Keys, catching him on the head and knocking him down to the canvas!
Adams: That's rattled some teeth loose.
Ramone drops the wrench and quickly drops down over Keys, attempting the first pinfall of the match. Jacob drops down to count.
1... 2....
Keys throws a shoulder up!
Simone: A lesser man would not be moving after that.
Ramone gets to his feet, pointing out to Andreas and yelling, causing Andreas to move towards the ring. He reaches underneath and pulls out a two by four piece of wood and throws it in to the ring. He grabs a chair and throws it over the top rope. He goes under the ring for a third time and grabs a fire extinguisher and rolls it in the ring.
Adams: Ramone setting up for an all out assault on Ryan Keys.
Simone: Keys victory over Ramone recently is still fresh in Ramone's mind. Plus Ramone has made it clear he can not stand Ryan Keys.
Ramone picks up the chair and lays it flat in the ring and pulls Keys to his feet. He pulls Keys towards the chair and kicks him in the gut, doubling him over and putting him in a DDT position just above the chair. Before he can drop Keys, Keys drives Ramone backwards and in to the corner, slamming the champions back against the turnbuckle. Keys drives his shoulder in again and Ramone releases his head. Keys stumbles backwards before charging at the corner, jumping up on the middle rope and uses it as a springboard before planting and enziguri around the side of Steve Ramone's head! Ramone stumbles out of the corner and Keys lands on his feet. Keys charges at Ramone from behind and grabs his head, jumping in the air and planting him face first on the chair with a bulldog!
Simone: Ramone's apes brought it in to the ring, Keys can use it!
Keys gets to his feet and looks around the ring. He picks up the fire extinguisher and smiles towards the crowd, causing the to cheer. He pulls the chord from the top and looks towards Ramone, but Andreas jumps on the ring apron behind him. Keys turns around and quickly sprays the mist in to Andreas face, causing the big man to fall off the ring apron and to the floor. He turns back towards Ramone, just getting back on his feet and blasts him with the same treatment! Ramone tries to cover up, but Keys charges at him and catches him on the head with the red body of the extinguisher, knocking him down to the canvas. Ryan drops the extinguisher and drops down over Ramone, going for the pin. Jacob drops down to count.
1... 2....
Ramone kicks out!
Adams: We was just one hand down from having a brand new Roulette champion!
Keys gets to his feet but Ramone reaches out for the fire extinguisher. As Keys bends over him, Ramone sprays him in the face with the extinguisher, causing Keys to stumble away from him. Ramone gets to his feet and makes a play for the two by four, picking it up. As the mist in the ring clears, Ramone drives the two by four in to the gut of Ryan Keys, doubling him over. Ramone pulls the two by four in to the air and drills it down across the back of Keys, knocking him on to his face, face first on to the chair. Ramone lifts the wood in the air again, slamming it down on Keys back. Ramone quickly drops an elbow on the back of Keys head, crushing his face in to the chair and rolls towards the outside of the ring.
Simone: What's he looking for now?
He reaches out and pulls a table out and slides it in to the ring. He slides in to the ring himself and starts to stand the table up. He stands it on four feet and moves towards Ryan and picks the challenger up by his head and catches him with a shot to the jaw. He pulls Ryan towards the table and slams his head in to the table and rolls Ryan on to the table. He looks towards the ropes and walks over to the corner. He pulls himself on to the top rope and looks towards Ryan in the ring on the table.
Adams: Ramone could be looking for What Fear!
Indeed he is as Ramone flies off the top rope with a corkscrew six hundred and thirty degree splash, but Ryan rolls off the table at the last second, sending Ramone crashing through the table!
Simone: What a crash and burn!
Andreas quickly slides in the ring behind Ryan Keys and charges at him with a big boot.
Adams: Off with his head!
Simone: No!
Ryan ducks out of the way and the speed of Andreas takes him through and catches himself on the top rope. Cyrus charges on the apron but Ryan is quickly there to meet him with a dropkick, sending him flying in to the announce table!
Adams: Now two people owe me a drink.
Before Ryan can turn around, Steve Ramone moves up behind him and hits him with a hard low blow!
Simone: That sneaky son of a b...
Adams: Basketball!
Ryan doubles over as Steve stands behind him, waiting in position for Ryan to turn around. As Ryan does, Ramone jumps at him with a superkick!
Simone: Fearless Shot!
Keys ducks the finisher that's put away countless men. Ramone slowly turns around but Ryan jumps up with a single knee facebuster!
Adams: Master Keys!
Keys rolls Ramone on to his back and hooks the leg as Jacob drops down to count.
1... 2....
3!
DING DING DING!
Justin: The winner of the match and NEW SCW Roulette champion..... Ryan Keys!
Adams: I can't believe it! We have a new champion to kick off the new year!
Simone: Ryan Keys fought against everyone with the odds stacked against him but the underdog has come out with a win and his first ever SCW championship!
Jacob hands the belt to Ryan, who looks at it with shock and pride.
Adams: This is gonna make Ramone blow his top, just by looking at his face.
Indeed an angry look crosses Ramone's face as he pounds the canvas in frustration.
Simone: We're gonna have to wait for Ramone's response next week as we return to our usual Sunday time slot. Until then, For Jason Adams, I'm Belinda Simone, good night everybody!
The camera fades to a shot of Ryan Keys holding his newly won title belt above his head.
---
THANK YOU! to Chris, Mark, Annie, The Lord MK, Jenny, Andy, Wong, Jet City, Erik, Gerrit, Todd, Dustin, Britt. Also thank you again to Annie for the great match banners and to everyone who roleplayed!