The program begins, and a lone picture fills the center of the screen...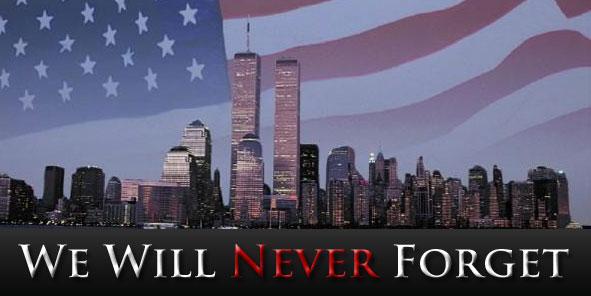 As the image fades, it is replaced with the image of Amanda Hugginkiss standing on the stage in a spotlight, clad in a simple white gown.
Amanda: I want to leave my footprints on the sand of time
Know there was something that, something that I left behind
When I leave this world, I'll leave no regrets
Leave something to remember, so they won't forget
I was here, I lived, I loved, I was here
I did, I've done, everything that I wanted
And it was more than I thought it would be
I will leave my mark, soul, everyone will know, I was here
I wanna say I lived each day, until I died
You know that I, been something in, somebody's life
The hearts I have touched
Will be the proof that I leave
That I made a difference
And this world will see
I was here, I lived, I loved, I was here
I did, I've done, everything that I wanted
And it was more than I thought it would be
I will leave my mark so everyone will know
I was here, I lived, I loved, I was here
I did, I've done, everything that I wanted
And it was more than I thought it would be
I will leave my mark so everyone will know, I was here
I just want them to know
That I gave my all, did my best
Brought someone some happiness
Left this world a little better just because, I was here
I was here, I lived, I loved, I was here
I did, I've done, everything that I wanted
And it was more than I thought it would be
I wanna leave my mark so everyone will know
I was here, I lived, I loved, I was here
I did, I've done
I was here, I lived, I loved, I was here
I did, I've done, I was here
And just as smoothly, the stage light fades into darkness, leaving behind the applause of the fans.
Simone: Hello everyone and welcome to St. Michael's College School Arena in Toronto, Ontario, Canada, and welcome to SCW Climax Control!
The fans cheer!
Simone: I am Belinda Simone!
Adams: And I'm Jason Adams!
Simone: We are just two weeks away from the grand finale of the 2016 Canadian tour, Violent Conduct III, to be held in in Ottawa, Ontario, Canada at the TD Place Arena!
Adams: Do you think we'll see you-know-who there?
Simone: I think given it's her hometown, that it is practically guarenteed!
Adams: Hot dog!
Simone: But first we have a night packed with action from the very start here tonight, and it kicks off with a a battle between the big men when Casey Williams goes one on one against Josh Woodrum!
Adams: A real battle of two alpha males in the ring!
Simone: And this will be the first time in recent memory Casey has been up against a man that was ALMOST as large as he is!
Adams: Then we havea rematch between two former World Bombshell Champions as Samantha Marlowe takes on Mercedes Vargas!
Simone: Several months ago, Mercedes defeated Sam Marlowe to capture the World title, and the two have yet to meet in a one on one return match since that night.
Adams: Well that's all in the past because tonight IS the night!
Simone: Last week we saw a shocking upset as longtime Roulette Champion, James Tuscini, was defeated for that very championship by Johnny Tsunami, a man many felt was intended as just a warm up for Tuscini!
Adams: Yeah but Johnny showed he was capable of anything because we have a new champion!
Simone: And now Tuscini steps into the ring for the first time ina long time without gold around his waist as he takes on a familiar face in Travis Nathaniel Andrews!
Adams: This is a rematch too!
Simone: That it is. Travis defeated Tuscini some time ago. Now we are going to see if history repeats itself.
Adams: Then we have another real Battle of the Bombshells as Melody Grace goes one on one with Mikah! And it's a non-title match to boot!
Simone: Indeed, the Internet title may not be at stake but there is a lot of pride on the line with this one, given everything that is going on in the personal lives of these two women!
Adams: And it all centers around Mikah's husband, and Melly's sweet baboo, J2H!
Simone: Sweet baboo?
Adams: And if anything can make two women drop everything and fight like hell, it's when their men are involved!
Simone: Indeed!
Adams: Then another non-title Bombshell match, this time the Tag Team Champions the Angel Clan go up against the former two-time champions in the Metal and Punk Connection!
Simone: Amy Marshall and Jessie salco have proven themselves a formidable combination many times in the past, but they have not teamed together as of late as both have had singles aspirations.
Adams: Yeah but if anyone can put Uriella and Lucy down for the count, it's those two hard rocker chicks!
Simone: Then we have a title up for grabs and a match that will surely have the entire Bombshell roster glued to their sets and eating popcorn when Veronica Taylor puts the Roulette title on the line against the psychotic Twisted Sister!
Adams: Boy I bet this will be the first time every Bombshell is in agreement! They want to see Twisted Sister tear Veronica Taylor apart!
Simone: And there is a very high chance that, that very thing will indeed happen with that nutjob!
Adams: Then we have a Fatal Fourway main event that promises things to come! One half of each tag team involved in the title match at Violent Conduct III will be in a little bit of a preview to cap things off tonight!
Simone: Jamie Dean! Radical! Jon Dough! And Samuel McPherson!
Adams: And each man will be out there with their partners in their corner! Anything can happen!
Simone: And it most likely will, and it all starts -- NOW!
---
The lights in the arena drop out to pitch black, before gold and blue lights flash around the top of the entrance ramp as a heavy guitar rift. P.O.D's "Lights Out" plays and as the lyrics "It goes one for the money homie, two for the show. We tore the roof off this mother now it's time to blow." is sung, J2H confidently walks out on to the stage. The SCW World Heavyweight championship sits over his shoulder. J2H looks around the crowd before he walks towards the ring with, a confident look on his face. The lights brighten slightly as he gets closer to the ring, stepping up the steps and through the middle of the ropes and in to the ring. He moves towards the center of the ring, putting his arms to either side as gold pyros spit up from the turnbuckles. J2H look to the sky before looking down and round the fans, cockiness dripping from the young man. He pulls the title off of his waste and puts it over his shoulder as Justin hands him a microphone.
J2H: Every week I kick off the show, because let's be honest, I am the most important person to have ever put his feet in this ring.
J2H points downwards to the ring.
J2H: Every week you watch me grow, watch me evolve in to something bigger and better in front of your eyes. Every week I offer you all a new way to grow with me, but back there, it's silent. They look at me and they are intimidated by the greatness you see before you. I could preach and tell you why these people should join me, but let's be honest, they're too damn lazy to even listen. They don't throw themselves in to the SCW World like they should, but I'm hoping there's one man back there listening to me. I hope there's one person back there with his eyes on the screen and his ears wide open.
J2H looks down the camera.
J2H: I'm talking about that unlucky bastard who happened to win last week, Dmitri.
He waves a finger at the back.
J2H: People love to mock me Dmitri, they love to sit there and tell me I haven't fought anyone any good, just like that idiot Raab did by telling me I have never beat the likes of Drake Green, even though I have. People question the standard of competition I've faced, claiming they are weak...
J2H shrugs his shoulders.
J2H: You're not gonna do anything to change that, are you?
An arrogant smirk crosses his face.
J2H: Because you are one of THE worst people to have ever walked in to my ring. Congrats for beating someone also not good enough to be on my level, congrats for beating a couple of others not on my level, because you made your way to a supercard main event, that's if some idiot don't shaft me again and put on Crystal Millar Vs Keira Fisher in the main event, cause that match is generally gonna suck cause Keira's in it.
The crowd boo J2H
J2H: You've made it to the big time, but let me make this very clear for you Dmitri. You're not in this match because you're THAT good.
He wags his finger
J2H: It's because the people you faced are that damn bad!
J2H smiles as the fans boo.
J2H: It's true. None of those guys were as good as I am, most of them don't know what gold is. Now think about it. You scrapped past them, which in fairness, a five year old could do. You don't actually stand a chance in the ring against me, you don't have one single hope. The best in the world is standing in the ring right now. You wouldn't be the best in a room if you was standing there on your own....
The lights go out and we can hear acoustic guitars start to play Devil's Work through the arena and later followed by the double singing of Uncle Acid and the Deadbeats when Dmitri walks out to the arena, all dressed in black leather pants, a white blouse with his top buttons opened up. He walks towards the ring as he is about to confront the world heavyweight champion.
Dmitri:It's like hearing a preacher speak to me as he explains why Jonah refused to the bidding of his own Lord and got send to the belly of a whale for his troublesome missteps down the way. It's almost as if you are educating the world for them to not make the same mistake that each and every other human being has made before me, let's put the emphasis on that word James... Human being
Dmitri turns his head sideways as he stares into the eyes of the champion, who seems to be more concerned whether his hair looks good than listening to the number one contender
Dmitri:Humans tend to ignore the obvious that is staring them right in the eyes, humans are intend to create history in the hopes of being the future that they are ignoring the present. You see James, you have beaten me before I am too foolish to ignore that
J2H laughs mockingly towards the contender before telling the crowd that he's the best
Dmitri:But you would be foolish to ignore the threat that stands before you. You see James, I stood in front of you not so long ago and I asked for a shot that you told the world I didn't deserved... hoping that Casey would destroy me in the hopes that you would never be in your face again!! You were hoping for every step that I took that I would fail and guess what James??
Dmitri gets right in the face of the champion as the two men stare each other in the eyes
Dmitri:Hopes and dreams are just the wishes from spineless fools, those who take too much pride in that what they have and forget what they don't have. And after Violent Conduct, you will not have that championship belt anymore. You will not have the smile that will proclaim the world that you did it again and you will not have that microphone anymore to spill out your propaganda. Because you don't have the ability to beat me... I have beaten every champion that deemed himself unbeatable.... And you James?? You are next!!
With that Dmitri bumps his shoulder into that of the champion as he slides out of the ring and turns towards the champion as he slowly walks to the back staring J2H down
Simone: Dmitri just showed that he has no fear towards the champion.
Adams: I'd love to know what's going through J2H's mind right now.
---
The opening lyrics of Sweating Bullets by Megadeth hits the speakers, Casey Williams walks down the ramp towards the ring, with Pussy Willow inside the ring, awaiting the Freight Train of Pain to enter the ring.
Pussy Willow: Casey, what do you make about being in the opening match against Josh Woodrum
Casey looks at Pussy with such disdain when she mentions his name.
Casey: Pussy, I faced him a few times when I returned to AWA earlier this year, and beat his ass every time, because he was pathetic, and when I heard he was coming to SCW once AWA closed their doors, I got excited because I knew if SCW booked us to face each other, I knew I could get out of my losing funk.
Casey smiles and cackles when he reflects on the fact his prediction was right for the #1 contenders spot for the Internet title.
Pussy Willow: How do you feel about James Tuscini losing the Roulette title, and his tag partner and your former rival in Dmitri, won the chance to face J2H at Violent Conduct III?
Casey looks annoyed with Pussy, as if he thinks her question is stupid.
Casey: In all honesty, I am glad Johnny Tsunami defeated James for the Roulette title. As Tommy Knocks has said during his Hotwire show, we need fresh matches, and with Tsunami winning the title, we will get some fresh matches. In regards to Dmitri facing J2H, I know Dmitri will force J2H to step his game up in every aspect of the game. Then again, J2H has faced Dmitri before and beat him, so we know J2H is game.
Casey struts up the ramp towards the back as the scene fades to black.
---
The bell sounds as Jasmine St John got into the ring and was joined by Justin Decent who brings the microphone to his mouth as the opening music fades.
Justin: The following contest is scheduled for one fall and introducing first...
The opening drums and lyrics to Megadeth's "Sweating Bullets" start to blast through the speakers, as red and dark blue lights start to flash, reflecting off of mirrors that are set up at the top of the stage, and they go black, and when the lights come back on, Casey Williams appears at the top of the ramp, looking around at the crowd and not moving, his eyes looking at the mirror into his conflicted self.
Justin: From Nashua New Hampshire weighing three hundred and seventy pounds, he is The Freight Train of Pain...Casey WILLIAMS!
Casey lets out a roar, his arms out wide before he looks around the crowd, focused and intense. The Freight Train Of Pain starts to walk towards the ring slowly, stopping halfway down the ramp and turning his head to look at the conflicted crowd, their faces showing that they do not know what to make of Casey William's new found aggressiveness. Casey nods his head slowly and turns back to face the ring, walking down towards the apron. Casey puts his hand on the rope, and pulls himself up on to the ring apron and steps over the top rope, staring around at the fans, some cheering and some booing. Suddenly, "Bad To The Bone" by George Thorogood plays as the arena darkens. Orange strobe lights flash throughout the arena as the curtain parts and out walks Josh Woodrum wearing his ring gear and a black and orange "Mister Impressive" T-shirt.
Justin: His opponent...from Lexington Kentucky who weighs in at two hundred and seventy pounds, Josh WOODRUM!!!
Simone: This is going to be a very interesting matchup considering that Casey is one hundred pounds heavier than Josh.
Adams: I have to remind you Belinda that it isn't the size of the dog in the fight but the fight in the dog. Maybe Josh will show a killer instinct in this fight.
Woodrum walks to the middle of the ramp, stops surveys the crowd and then holds up both arms in the "rock on" hand sign as pyros explode behind him. He saunters to the apron, jumps up and cockily hops over the ropes and lands in the ring. He walks to the center of the ring and with great flourish rips off his shirt. He tosses the remains into the crowd and cups his hand to his ear, hitting all four sides of the ring before striking a double bicep pose in the center of the ring. Woodrum climbs the nearest turnbuckle, he flashes another "rock on" hand sign and steps down as his music fades.
Simone: We are ready to start the match Jason.
Adams: From the looks of Casey Williams he is not waiting a minute.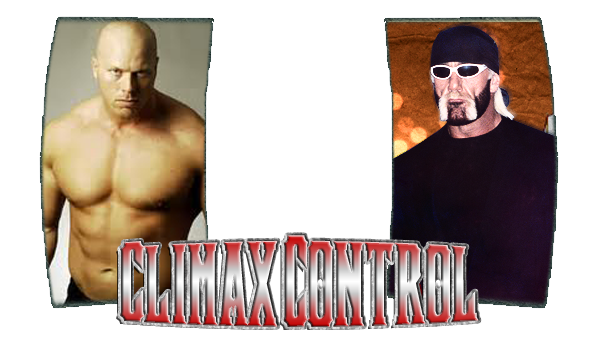 Justin scrambles out of the way as Casey charges across the ring and grabs Woodrum as he jumps down from the corner. Jasmine St John motions for the bell to be rung as Casey picks him up and tosses Josh across the ring. The bell sounds as Josh rolls to the outside and glares up at Casey who moves towards the ropes. As he reaches down for Josh, Woodrum grabs him by the ankle and takes him off his feet. Pulling Casey towards the steel ringpost, Josh wraps Casey's leg around it and then pulls it away before violently whipping it against the steel. Jasmine is counting as Josh punishes Casey again then rolls into the ring to beat the ten count as Casey pulls himself into the ring and gingerly stands using the ropes. Josh moves towards the bigger man but Jasmine steps between them as Casey leans through the ropes.
Simone: Casey is trying to force some space between him and Josh so he can work some feeling back into his leg.
Adams: Woodrum has the right idea, derail the train of pain and he will stand a better chance in this match.
Josh is pushed back by Jasmine but is surprised by Casey Williams who takes Woodrum off his feet with a rather powerful clothesline. Josh rolls quickly to his stomach but Casey is there to pull him up by the hair and into a belly to belly suplex that launches Woodrum across the ring. Casey rolls to his hands and knees as Woodrum clutches at his back in pain but rolls close enough to the ropes to pull himself up. Williams watches as Woodrum reaches a vertical base but still has one hand on his lower back.
Adams: Josh is feeling the pain right now that Casey is dishing out. If he is not careful, Casey just might use this beating to tenderize Woodrum before he eats him.
Simone: I don't think that Casey is a cannibal Jason.
Adams: But he is a monster so you never know.
Casey moves towards him again as Jasmine tries to get between the two but carefully Casey motions her out of the way. As she moves, Josh charges across the ring with a spear that drives the wind out of Williams who doubles over on the mat. Josh rolls to his feet, his hand once more moving towards his lower back. Casey gets to his hands and knees as Woodrum bounces off the ropes and hits a big boot against the head of Williams that sends him back to the mat clutching his head. St John pushes Josh back as she kneels down to check on Casey Williams who is holding his head as he shakes his head no to submitting. Woodrum stands back as Jasmine stands and Casey rolls to the nearby ropes and helps himself to his feet. Jasmine motions for the match to continue as Josh moves towards Casey who is still shaking his head trying to get rid of the cobwebs.
Simone: I wonder if Casey remembers he is in a match. That big boot probably ended up scrambling his thoughts for sure.
Adams: Well, if it adds to his confusion, all Josh did is make that big animal more dangerous.
Casey watches as Josh stalks towards him. Woodrum grabs Casey's hand to whip him across the ring but Casey plants his feet and makes it difficult for Josh to move him. Josh once more tries to whip Casey across the ring but Williams pulls Woodrum towards him and into a kick to the midsection. As Woodrum is bent double, Casey pulls Josh's head between his knees and pulls him up send him to the mat with a powerbomb. Not letting go of Josh, Casey pulls him up for another powerbomb.
Adams: I don't think that Casey is going to stop too soon...
Casey pulls Woodrum up again and viciously slams him to the mat with a final powerbomb that has Josh clutching his head as he rolls up into a fetal position. Jasmine moves to push Casey back but before she reaches the pair, Williams reaches down and pulls Josh to his feet. Tossing Josh's arm over his shoulder, Casey picks him up intent on a suplex but Josh blocks it and hits a DDT on Casey. Both men lay on the mat as Jasmine checks on both. Casey rolls to his hands and knees as Josh rolls to the outside. On the mats at ringside, Josh recovers slowly as Casey gets to his feet. Moving to the ropes, Casey reaches over the ropes and helps Woodrum onto the apron then picks him up in a delayed vertical suplex. Woodrum has nowhere to go as Casey drops backwards.
Simone: That really will cause problems for Josh Woodrum. Any more of those devastating suplexes could spell the end for Josh.
Josh clutches his back as he rolls to his stomach. Casey slowly gets to his feet and plays to the crowd who are booing him. He waves off the boos, acting as if they are cheers as he moves to Josh and is kicked in the midsection and while he is bent over, Josh uses a double underhook to lift the bigger man. Casey kicks enough that Josh is not able to pick him up. Finally Josh lets the arms go and drives a double axe handle between Casey's shoulder blades then bounces off the ropes to hit a swinging neckbreaker.
Adams: That just surprised Casey I am sure now that he is down, pin him Josh!
Josh quickly rolls over and grabs at the leg of Casey Williams, rolling over him to pin his shoulders to the mat. Jasmine drops but only gets a one count as Casey forces his shoulder off the mat and pushes Josh off him. Casey rolls to his knees as the two get back to a vertical base. Josh catches Casey with the intention of a German suplex but Williams is too close to the ropes and catches them to prevent the move. Josh slams a forearm into the back of Williams but can't make the bigger man release the ropes. Letting go of Williams, Josh grabs him and spins him around into a knee into the stomach before Josh sets him onto his shoulders.
Simone: It looks like Josh Woodrum is going to attempt his JVD. If he hits this, it looks like he might be able to get Williams into a position where he will be able to pin him.
Josh tries to straighten up but his lower back is unable to lift Casey's weight. Josh plants his feet and once more attempts to lift Williams and manages to lift him slightly off the canvas but Casey uses a hard elbow to force Josh to drop him to the mat. Letting go of Casey, Josh is grabbed from behind by Casey and pulled into a torture rack then lifts him enough to drop him over his knee. Clutching his back, Josh is no match for Casey who pulls him back to his feet and picks his half limp body up and whips him into the ropes before catching him with a kiss of death temple punch.
Simone: That move could very well be the end of Josh Woodrum.
Adams: I am thinking the same Belinda, stick a fork in him, he's done.
Casey pulls a limp Josh up from the canvas and whips him towards the ropes but Josh staggers and falls to the canvas. Casey looks over the fans and then points at the heap that is Josh Woodrum. Moving slowly towards him, Casey is caught with a very weak spear from Woodrum. Laughing, Williams pulls a slowly recovering Josh Woodrum between his legs and then pulls him up violently to hit the Broken soul on Woodrum.
Adams: And here it is...the final move that will end the match.
Casey holds onto the legs of Woodrum who hasn't moved. Jasmine drops and counts the three on Josh. Casey smirks as he tosses the legs of Woodrum to the side then rolls back to kip up and hold his arm out to Jasmine as the bell rings.
Justin: The winner of the match...CASEY WILLIAMS!
Casey leaves the ring as medical staff rushes in to check on a slowly moving Josh Woodrum.
---
A limo pulls up to the backstage area and parks before the door opens and Mikah's driver, Alfonso steps out and adjusts his suit jacket before walking to the back of the limousine and opening the door. It takes a moment or two before before Mikah finally steps out of the limo, already sporting her white and black ring attire. She picks at the bottoms, fixing them a bit as she looks around nervously.
Mikah: I wish I didn't have to come. I don't feel safe.
Alfonso smiles fondly at Mikah.
Alfonso: I promise you that you will be okay, miss.
Mikah smiles warmly at him as she looks around the backstage part of the arena, seeming to be nervous.
Alfonso: Miss Mikah, if something or someone is bothering you, perhaps you should hire a security guard.
Mikah makes a face and looks at Alfonso.
Mikah: I don't need a security guard, Alfonso. I'm not JDoubleH and I'm fine. I swear.
Alfonso gave the blonde bombshell a look before looking behind her, purposely putting a look on his face to make her turn and look. She jumps as she sees just a random backstage worker moving something around.
Mikah: That wasn't very nice, Alfonso.
Alfonso: I apologize, Miss Mikah. But you're not fine; you didn't want to come out of your hotel room to come here.
Mikah sighs and shrugs her shoulders a little bit.
Mikah: I never want to come to the shows anymore. . .
Alfonso gives her a look and shakes his head.
Alfonso: That's a lie; you love competing. Something's bothering you.
Mikah smiles at her driver.
Mikah: I'll be fine. I am fine and I'll be back as soon as my match is over. Promise.
Alfonso nods as Mikah hesitates before walking off to head into the arena to get her night started. She wears an uneasy look as she walks into the arena, glancing over her shoulder nervously as she does so.
---
Standing backstage, Sam Marlowe is seen talking on her cell phone as she is joined by Pussy Willow who taps her on the shoulder. Turning, Sam smiles and pulls her friend into a hug before saying something into the phone then hitting the release button to end the call.
Sam Marlowe: Hey Pussy, how are you doing?
Pussy: From what I heard, better than you. How are you doing?
Sam smiles as she waves off the question.
Sam Marlowe: Doctor cleared me to wrestle and now here I am in Toronto Canada to face Mercedes once more. I know that I may not be one hundred percent and that might mean that I will end up eating a loss but I need to get back into the ring and need to get back to my winning ways because if I don't I won't be able to live with the stuff Cyn will say to me.
Pussy: Speaking of Mercedes, the two of you have met before and right now you hold a slim lead with wins over her. Do you think that she is thinking that she wants to tie it up again?
Sam smirks as she thinks about it.
Sam Marlowe: I am sure Pussy that Mercedes isn't going to be too easy to beat once more but tell you what, I think she is one of the few women in this company that I have complete respect for. And stepping into the ring with her is an honor but beating her is also something that I am fixin' to do. So if you are talking to her before our match, tell her I look forward to it and win or lose, I will shake her hand at the end of it.
Pussy: That's the Sammi I know. After tonight we are preparing for the Violent Conduct three supercard. Do you have any idea who you might be facing at that show?
Slowly Sam shakes her head negatively.
Sam Marlowe: I haven't heard yet but whoever I face is going to have to be ready for this cowgirl being ready.
Before Pussy can say anything else, the buzzing sound of Sam's phone is heard and Sam glances at it then holding it up to show Pussy who is calling, she starts to back away from her friend.
Sam Marlowe: Sorry Pussy, Vixen is probably calling about my message I left her about training me for Violent Conduct. I gotta take this.
Sam smiles at Pussy as she presses talk on the phone before turning to walk away leaving Pussy as the camera view moves back to ringside.
---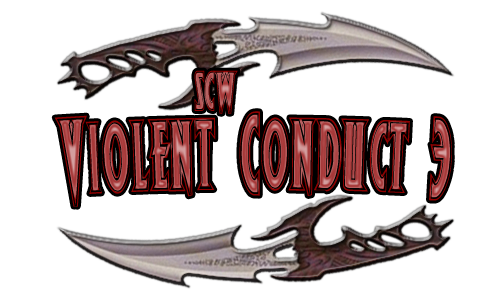 INTERNET CHAMPIONSHIP
Rage (c) vs Despayre
---
A black limousine pulls out front of the arena as the valet opens the back door. A leg steps out first followed by a hand as the body stands up. The cameras zoom in to show Ruby Rose standing there in a hot pink sun dress with dark cyan heels. She steps to the side as Travis Nathaniel Andrews steps out of the car next.
Travis Nathaniel Andrews: Well, let's get this over with.
He says while moving towards the employee entrance. Ruby places her hand in the crook of his arm as they walk through the employee entrance.
Simone: Travis is actually here for once.
Adams: He is always here when it benefits him.
---
We cut to the backstage area where Mercedes Vargas is seen making her way towards the curtain when she is stopped by SCW's camera crew/interviewer to try and get the first scoop ahead of her match.
Cameraman: Mercedes, you're facing Samantha Marlowe tonight and as we've seen in the first three matches between you two, interference have been an all too common problem.
Mercedes Vargas: Yeah, about that. I'm beginning to wonder what is it going to take for me to have a match without someone trying to ruin it. If it's not Zuri Chastain, it's Veronica Taylor. If it's not Veronica, it's Mikah. If it's not Mikah, it's Alexis Edwards. If it's not Alexis, it's Crystal Millar. If it's not Crystal, it's Veronica and Kate Steele. And then every time I have a match with Samantha, there's always someone trying to ruin it. Seria ustedes de amable explicaramelo? Porque no saber el. [Would you be so kind to explain it to me? Because I have no clue.]
Mercedes throws her hands up in frustration.
Mercedes Vargas: This has been going on for far too long. I'm getting sick and tired of it, and I'm sure Sam feels the same way. So if anyone should be pissed off right now, it's the good paying fans who were robbed out of two great singles matches already.
Mercedes pauses for a moment, taking her eyes off the camera as she slips on one of her fingerless gloves over the length one arm, then looks up again. The edge remains in her voice.
Mercedes Vargas: Like I said before, there's unfinished business between us. Maybe tonight the third time will be the charm.
---
Justin: This match is scheduled for one fall... introducing first...
"Do you really want to do this now" is heard before Def Leppard's Let's Go begins to play the image of fire begins to play against the curtain to backstage. Stepping through the curtain of fire, a woman walks out with a smile as she poses at the entrance.
Justin: Introducing from Houston Texas, she is the one and only, Sam Marlowe!
Sam raises her arms as she is introduced. Heading to the ring, she plays to the fans, slapping hands and posing with others. Finally she climbs the stairs to the ring apron and lays herself across the middle rope and blows a kiss to the camera and then rolls inside the ring. Walking towards the corner, she unzips her short jacket and pulls it off. Handing it to ringside staff, she turns and begins stretching out for the match as she watches her opponent.
Justin: And here opponent... from Beunos Aires, Argentina... Mercedes Vargas.
Suddenly, the arena lights turn off and the crowd is hyped up for what was in store. As the opening of "Hold Me, Thrill Me, Kiss Me, Kill Me" by U2 blares across the PA system, the mood of the crowd changes instantly and the arena is under the subtle glowing of the lights. As the lyrics finally kick in, a figure emerges; the highlight of their attire is being under the illusion. Mercedes Vargas, as per usual, stops short of the entrance ramp, hands on hips, and overlooking the crowd. The bell sounds and the camera pans around the arena once more and then cuts to the ring announcer as he lifts his microphone for the pre-match introductions.
Mercedes goes up the steps and walks along the ring apron as she straddles the top rope, facing the crowd as she unbuckles her title from around her waist and raises it in the air while talking trash. She walks the rest of the apron and climbs to the turnbuckle, then turns her head back at the camera as she flips her hair, though the determined expression on her face remains- perhaps a message that her opponent will be in for a tough fight.
The ref moves in and checks for weapons on Marlowe and Vargas, before moving back and indicating for the bell to be rung.
DING DING DING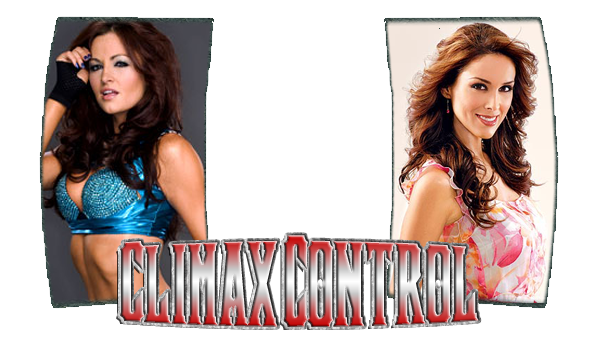 Still in their corners, both Marlowe and Vargas warms up and stretch before gradually moving in hesitantly. They Lock up in a basic collar and tie as Marlowe and Vargas fight for position, both going down to one knee briefly and back to pushing each other until Vargas manages to push Marlowe into the corner and stays there until the ref intervenes and begins to count, which Vargas slowly moves back and holds her hands up and takes a few steps back.
Simone: Mercedes showing her superior strength against Sam here.
Adams: This should be a good match.
Marlowe steps out from the corner and things are reset and both women look at each other before moving back in and once again go into a collar and tie lock up, where the battle to get the upper hand, until Vargas pushes Marlowe into the ropes and they stop for a moment before Vargas hits an arm drag on Marlowe.
Adams: Once more they lock and this time Vargas catches Marlowe with an arm drag... slow going this match.
Marlowe is up straight away onto a single knee, with Vargas also on a knee as they both smile before getting to their feet, where they shake hands before baking away and once more take their time before once more moving in and locking up. As they lock up, they briefly fight it out until Vargas counters and grabs the wrist of Marlowe and twists it and bends it up against Marlowe's back. Marlowe grits her teeth in pain, as she right away begins to fight out of the move and uses her free arm to wrap it around the back of Vargas' neck before countering into a headlock.
Simone: Interesting early exchange here.... But both showing determination.
Marlowe tugs on the move a few times, as Vargas tries to fight ways to escape before using her free arm and finds a gap in the arms of Marlowe and counters with a headlock of her own before taking down Marlowe to the mat still in a headlock. But before Vargas can wear Marlowe down, Marlowe brings her legs up and wraps them around the neck of Vargas. Vargas claws at the legs of Marlowe who twists her body slightly and pushes herself up putting pressure on the neck of Vargas.
Adams: Neither are getting the upper hand here. A lot of counters. Still no-one looking strong.
Marlowe drops down, as the ref asks Vargas if she wants to give up, but she screams no and brings her legs up and manages to do a kip up and out of the move and gets to her feet, as does Marlowe and they back away. Now wasting any time, they move back in and lock up and Vargas once more counter and wraps her arms around Marlowe, but Marlowe begins to fight, as she grabs the hands of Vargas and breaks them apart and she gets behind Vargas and counters with a full nelson lock.
Simone: Another counter and once against back to the start.
Adams: Seems like neither want to win this match.
Simone: Maybe they are trying to find each other's weaknesses.
Right away Vargas fights, as she figures out a way to escape, in which twists her body around and gets behind Marlowe before grabbing Marlowe's hand and spinning her partially around and then twists her arm and then twist her wrist into a lock, which sends Marlowe down to a single knee. Marlowe clutches at her shoulder, before getting back up and counters the move with an arm twist of her own.
Adams: Fight already.
Simone: patience my friend.
Marlowe slowly takes Vargas down to the mat, where she also digs in her arm into the shoulder of Vargas, Vargas shakes her head and shuffles around a bit before rolling through and escaping the move but keeping hold of Marlowe's wrist, where they climb to their feet as Vargas twists and yanks on Marlowe's arm, but Marlowe rolls through and kips up and counters, but Vargas does the exact same counter ? Roll through and kip up ? and now it's Marlowe's turn to have her arm being twisted, Marlowe, however, pulls Vargas towards the ropes and Marlowe grabs the ropes and flips herself. Letting go of Marlowe wrist, Vargas grabs Marlowe by the hair and throws her down.
Simone: Here we go... looks like an opening.
Adams: About time... but that move was illegal.
Simone: What would you prefer.... Reversals after reversals or a bit of hair pulling. Correction don't answer that.
The ref admonishes her for the hair pull, but Vargas ignore him and she grabs the ropes and leaps up and drops a single knee to the back of Marlowe's neck. Vargas then grabs Marlowe's hand and drags her to the centre of the ring, where Vargas hits a standing moonsault before going for a pin.
Adams: Vargas showing her vicious side and now looks to get the upper hand.
1...
2...
Kickout...
Simone: Vargas doesn't looks too bothered by Sam kicking out.
Vargas shakes her head and gets quickly to her feet, as she grabs Marlowe by the hair and pulls her up, where she then whips Marlowe into the ropes, but Marlowe clings to the ropes. Vargas charges towards Marlowe but Marlowe drops down holding the top rope and Vargas sails over the top rope to the floor below.
Adams: Well that was short lived.
Simone: Sam has to find a way of staying in this match... and she found one.
Marlowe stands to her feet and rubs her neck for a moment, before watching Vargas get to her feet and as she does, Marlowe jumps onto the ropes before leaping at Vargas with a crossbody, in which she connects with Vargas. Marlowe rolls away holding her torso, while Vargas lays on the mat wondering what has just happened.
Simone: Marlowe showing her aerial side here.
Marlowe is the first to move and crawls to the ring and grabs the apron and pulls herself up, as she then heads towards Vargas, as the ref shouts at them to get back into the ring before beginning their count.
Adams: What is Marlowe going to do from here?
1...
2...
3...
Marlowe Pulls Vargas up to her feet, where she hits a forearm to the head of Vargas before grabbing Vargas' ring attire waist band and hits a snap Suplex. Vargas back hits the mat with a loud thud, where she arches her back in pain, while Marlowe climbs back to her feet and looks up at the ref.
Simone: Nice snap Suplex and what a sickening thud.
Adams: I love it... but Marlowe better do something as the ref is counting them out.
4...
5...
6...
Marlowe turns and approaches Vargas and picks her up and rolls her back into the ring. Marlowe takes the steps and walks along the apron, where she watches Vargas' movements before grabbing the ropes and leaps up and goes for a springboard legdrop, but Vargas rolls away at the last moment and Marlowe comes down on her bum. Marlowe screams out in pain and holds her bum, as Vargas crawls over and pushes Marlowe down and goes for a pin...
Adams: Well Marlowe noticed that they were being counted out... but I think in her rush, she didn't wear Mercedes down, because that was a hard crash and burn.
Simone: And Mercedes is going to attempt to exploit that.
1...
2...
Kickout...
Simone: And I was right... but more work needs to be done.
Marlowe kicks out, which doesn't surprise Vargas, as she climbs to her feet, as she stretches a little before bending down and grabs Marlowe and sits her up before proceeding to hit her with a series of kicks to the chest of Marlowe before backing up and then following up with a shining wizard. Instead of going for the pin, Vargas grabs Marlowe and pulls her to feet where she then whips Marlowe into the turnbuckle. Vargas follows up with a running boot, which connects to the face of Marlowe.
Adams: Mercedes now in full flow and Marlowe is looking more and more vulnerable.
Vargas steps back allowing Marlowe stumbles out the corner and down onto the mat. Vargas turns and looks down at Marlow before pulling Marlowe up to her feet, before placing between her legs, as she then pulls Marlowe up and proceeds to hit the Mercy Shot (Gory Bomb) before going for the pin.
Adams: Mercy Shot!
1...
2...
3...
Simone: Mercedes wins after a hard fought battle.
Justin: The winner of this match.... Mercedes Vargas.
Mercedes' music hits over the p.a, as she climbs to her feet, as the ref raises her arm up in celebration.
---
The scene opens up backstage at Climax Control where we see Jessie Salco sitting in front of a TV and munching away at popcorn in the backstage area, the camera pans around to show that there are several other bags around the room Jessie is in including some empty ones.
Simone: I guess Jessie wasn't kidding about buying a week's worth of popcorn for Veronica Taylor's Roulette Title defense against Twisted Sister.
Adams: But her tag team match against The Angel Clan is on right before it and we're barely passed the opener!
Jessie finishes the popcorn and before she can reach for another bag she spots the camera.
Jessie: If you were expecting to see Amy in here with me, sorry, she just went off to get some snacks! But I have a couple of minutes to go before the second match of the night so I'll say this! Angel Clan, when I was in a slump you took me in and trained me, the fact that since then I've not only won the Bombshell Internet Championship and was a contender for the World Bombshell Championship outlasting several former champions in the process says a lot about what your training has done for me but now? We find ourselves on opposite sides of the ring where I'm teaming up with another close friend of mine in Amy Marshall and I fully expect a war! But in the end the Metal and Punk Connection will come out on top.
Jessie grabs another bag as the scene fades.
---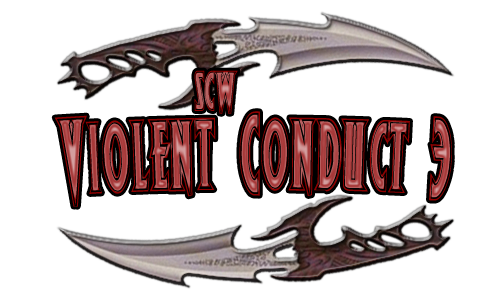 WORLD BOMBSHELL TAG TEAM CHAMPIONSHIP
The Angel Clan (c) vs the Members of the Elders
---
The cameras cut to the back as Pussy Willow is standing outside of Mr, TNA's private dressing room. She takes a moment to collect her thoughts.
Pussy Willow: I hope he is in a really good mood.
She goes to knock on the door when it opens just slightly. Pussy stands there as Ruby Rose steps out and looks at her.
Ruby Rose: What in the hell are you doing?
Pussy lowers her hand while stammering to find the right words.
Pussy Willow: I...uh...I...uh...was hoping to get Travis' thoughts on his match with James Tuscini and Johnny Tsunami being the new Roulette Champion.
Ruby steps a little closer to Pussy as her peppermint breath can be detected.
Ruby Rose: You should know better than anyone Pussy. When Travis wants to speak then he will request air time. As for your question, Travis is going to kick James Tuscini's head completely off his shoulders then he is going to find that undeserving ferret and take that belt away from him.
Pussy slightly nods her head.
Pussy Willow: Are you sure about that? Travis doesn't have the best track record when it comes to championship matches.
Ruby gets right into Pussy's face.
Ruby Rose: How stupid are you huh? Travis will defeat James then find a way to earn another shot at that belt. Tsunami didn't earn it. Therefore he doesn't deserve it. Now if you don't mind, Travis has a match and I have to be by his side.
Ruby snarls before walking back into the locker room. Pussy is left with a mean look on her face as the cameras cut away.
---
James Tuscini has asked Sin City Wrestling interviewer "Stoner" Scott Oliver to join him in his dressing room for a drink before Climax Control 159 takes off. The scene opens with James Tuscini, Pinky del Ferrando, and Scott Oliver sitting at the dining table in their dressing room. The cameraman is standing nearby to capture all the information.
Scott: Are you upset you lost the Roulette Title Belt to Johnny Tsunami?
James: Naw. Every Champion has to lose their Title Belt eventually. My time came sooner than I hoped as I wanted to last until the first week of October to become the longest-reigning Roulette Champion but it didn't happen that way.
Scott: How about you Pinky? Are you upset that James didn't set a new record as Roulette Champion?
Pinky: Not really. He's my Nephew and I wanted to see him break the record but things don't always happen the way we want. We will be fine. We will go by the words of Taylor Swift's song and SHAKE I OFF and move on.
Scott: I see you are facing TNA a mere few weeks after you defeated him in a successful defense of the Roulette Title. Are you disappointed to have to face him again so soon?
James: I would rather get this tie-breaker match out of the way now so I can prove to the world that even after a brutal Ladder Match against Tsunami that I can still defeat TNA. Maybe taking another loss to me will shut him up.
Scott: I've been here long enough to know that nothing, not even a sound-proof booth can make Travis Nathaniel Andrews shut up.
Pinky: You will see James bounce back and work his way to another Title Belt soon. Which one he will be sent after is unknown at this time but whatever it is James will be ready for it.
Scott: Thanks for your time gentlemen. Hope you are enjoying Toronto.
The cameraman puts his camera into a slow fade to black. Just before the scene totally fades out the Network switches to a segment being aired by another Sin City Wrestling wrestler.
---
Justin: The following contest is scheduled for one fall, introducing first...
Three golden spotlights shine down on the stage as a video package begins to play on the screen. Golden smoke fills the entrance way as "Smooth" blares through the sound system. Travis Nathaniel Andrews walks through the golden smoke with Ruby Rose walking by his while he is wearing his trademark golden colored trench coat over white tights with gold designs. He stands on the stage, throws his arms high into the air while soaking in the loud boos from the crowd. As Travis as his arms raised high in the air, Ruby places a hand on his chiseled physique as she narrows her eyes toward the audience. His eyes are covered by his trademark sunglasses while his signature smirk is firmly planted across his face.
Justin: Making his way down the aisle, being accompanied by Ruby Rose, from Las Vegas, Nevada. He weighs in at two hundred and forty one pounds. He is SCW's Must See Superstar, please welcome TRAVIS NATHANIEL ANDREWS.
Travis starts to make his way down the ramp while smiling at the negative reactions he is receiving. Ruby Rose breaks off as they reach the bottom of the ramp. She moves toward the steel ring steps as Travis is standing in front of a few fans in the front row. He is openly mocking them before hopping up onto the ring apron. He holds the ropes open for his girl before entering the ring himself. He continues to bask in the negative response from the crowd as he walks over toward the far corner. He steps up onto the second turnbuckle and throws both arms out into the air. He curls both index fingers while mouthing "You're Welcome." He hops back down as Ruby Rose greets him with a kiss before taking his trench coat into her hands. Travis smirks and lays across the top rope while keeping his sunglasses on his eyes.
Justin: And his opponent...
Animals by Maroon 5 begins to play as the lights in the arena go dark. We watch as red, white, and green, spotlights flash around the entrance area. We see James "Guido" Tuscini, along with his Uncle, who doubles as his Manager, step out from the backstage area and he plays the crowd by waving and flexing his muscles.
Justin: Being accompanied to the ring by Uncle Pinky, from San Francisco, California, weighing in at two hundred and sixty five pounds, he is James Tuscini!
James and Uncle Pinky make their way across the landing and then they head down the ramp to the wrestling ring. Along the way James acknowledges the crowd by giving high fives and shaking hands. When he and Uncle Pinky arrives at the ring James climbs up the ring steps, then he walks along the ring apron, then he ducks through the ropes into the ring where he makes a trip around the ring to play the crowd some more before settling into a corner to await the start of the match. His Manager, his Uncle Pinky, takes a chair at ringside.
DING DING DING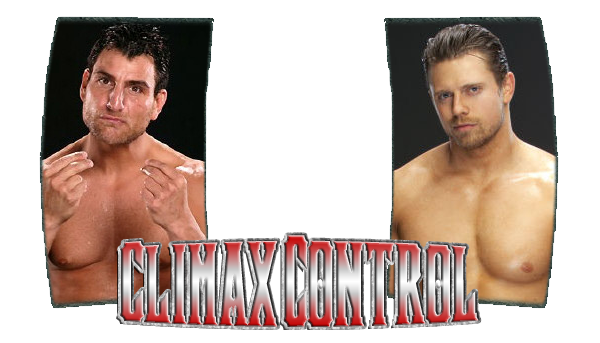 The two men circle each other, looking across at each other.
Simone: These two men have faced off twice before, one victory each.
Adams: They know all about each other.
The two men quickly lock up, Tuscini quickly using his weight advantage and forcing Travis to his knees. Travis pushes his way back to his feet and lifts a leg, planting it in to Tuscini's knee, forcing his to break the lock up. The crowd boo as Travis steps in with an elbow, catching Tuscini on the jaw and rocking him backwards. Travis follows in with a punch and forces Tuscini back against the ropes before grabbing his wrist and whipping him off the ropes. Travis moves in to the middle of the ring as Tuscini bounces back. Tuscini attempts a clothesline but Travis ducks and drops Tuscini down with a neckbreaker, before sitting up and looking around the crowd with an arrogant smirk, drawing boos.
Adams: Luckily this is not a popularity contest or Travis might as well of stayed at home.
Travis gets to his feet and pulls Tuscini with him, locking his wrists under his arms and lifting him over with a double wrist lock belly to belly suplex!
Simone: Designer's choice!
Travis returns to his feet as he looks at Tuscini, getting on to his knees. Travis moves in as Tuscini gets on to his feet and hooks him up, lifting him over with a northern lights suplex, keeping his shoulders pinned to the canvas! Jacob drops down to make the count
1...
2....
Tuscini kicks out!
Simone: Tuscini started slow here tonight, and Travis is taking full advantage of it.
Adams: Tuscini could still be suffering from his brutal ladder match just one week ago against Johnny Tsunami!
Travis pulls Tuscini to his feet, but Tuscini nails him with a sharp shot the the jaw, rocking him backwards. Travis moves back towards Tuscini but Tuscini nails him with another shot to the jaw and pulls his head in close. He wraps his arm around Travis' head and charges, dropping him down with a running bulldog and driving the must see superstar's face in to the canvas. Tuscini gets back to his feet and waits for Travis to get up. As Travis gets to his knees, Tuscini charges at him and plants a knee to the side of his head, knocking Travis down to the canvas.
Simone: Tuscini getting in to his stride now.
Adams: Like a latin dancer!
Simone: You're probably the only person in the world to ever use that phrase about James Tuscini.
Travis slowly gets to his feet and Tuscini moves in behind him and picks him up, dropping him with an atomic drop. Travis straightens up a little as Tuscini takes a few steps back. Tuscini charges at Travis, catching him with a clubbing clothesline to the back of his head, causing him to fall forward and land face first. Tuscini drops to his knees, rolling Travis on to his back and goes for the pin and Jacob drops down to make the count
1...
2....
Travis forces a shoulder up!
Simone: Life in Travis yet.
Tuscini picks Travis up and whips him hard in to the corner before following in with a charging clothesline, but Travis puts his foot up, and Tuscini runs face first in to it before stumbling away. Travis steps out of the corner and waits for Tuscini to turn around and jumps, catching Tuscini on the jaw with a shuffle side kick!
Adams: Smash talk!
Tuscini hits the canvas hard and Travis quickly stomps on him and lifts him to his feet and catches him with a hard shot to the jaw, knocking him quickly to the canvas once more. Travis reaches down, pulling Tuscini back to his feet and pokes his thumb in to Tuscini's eye, drawing a warning from Jacob. Travis ignores him and Tuscini turns his back on Travis, who quickly runs his finger tips down his back, scratching in to Tuscini's back. Travis stays on the attack, pulling Tuscini's arm through his own leg and lifting him up with a pumphandle, before dropping him in to a shoulder breaker!
Adams: Travis is bringing it to Tuscini, just like the pizza guy brought the garlic bread to me last night!
Travis pulls himself on top of Tuscini and goes for the cover as Jacob drops down to make the count
1...
2....
Tuscini just kicks out!
Simone: Travis thought he had that one then.
Travis pounds the mat in frustration, look out the ring towards Ruby Rose, who yells towards Jacob about a slow count. Travis picks up Tuscini and whips him in to the corner. Travis charges towards Tuscini and jumps in the air, attempting a corner splash but Tuscini side steps and Travis crashes in to the corner.
Adams: Travis looking for the Acne Trouble, but really wasn't spot on with that one.... Get it, spot on, acne?
Simone: Sadly I do, which means I've been around you too long.
As Travis stumbles out, Tuscini grabs him by the back of the head and drops him down with a neckbreaker, driving Travis in to the mat. Tuscini sits for a few seconds before bringing himself to his feet and waiting for Travis to return to his. As he does and moves towards Tuscini, Tuscini grabs him and lifts him over with a huge hiptoss throwing Travis across the ring.
Adams: Now that's old school.
As Travis gets on to his knees, Tuscini charges at him and catches him with a big boot the head, folding Travis over in half. Tuscini drops an elbow across Travis' chest as he's folded up. Tuscini pulls himself to his feet and waits for Travis to return to his feet. Tuscini kicks him hard in the gut, doubling him over and putting him in a piledriver position. Tuscini drops backwards and plants Travis' head with a piledriver!
Simone: That could have done some serious damage.
Adams: I wonder if we planted Travis, more Travis' would appear?
Simone: One is bad enough.
Tuscini rolls on top of Travis and Jacob drops down to make the count
1...
2....
Travis just about forces a shoulder up!
Adams: I'm in disbelief and that is not just the name of my underwear.
Tuscini looks at the referee and pulls himself to his feet. He looks around the crowd and starts to stalk Travis as he returns to his feet. He grabs Travis by the wrist and whips him towards the ropes. As Travis comes bouncing back, Tuscini takes a quick step back and locks on the sleeper hold.
Simone: Tuscini is trying to end this one here and now!
Adams: But Travis has the wrist!
Indeed before Tuscini can lock the move in full, Travis grabs hold of Tuscini's wrist and spins behind him and locks Tuscini in a full nelson.
Simone: Travis looking for the Gambler's Paradise!
Tuscini throws a leg backwards, surprise Travis with a sharp boot to the leg, followed by a wild second, causing Travis to break the hold.
Adams: Tuscini is out of it.
As Travis drops his arm, Tuscini spins, locking in the hammerlock behind Travis!
Simone: If he lifts him, this one could be over!
Travis throws his free elbow backwards, catching Tuscini on the jaw. Tuscini spins around and Travis quickly spins one hundred and eighty degrees and locks him in a three quarter face lock before dropping him with the Sin City Drifter! Travis rolls him on his back, going for the cover and Jacob drops down to make the count
1...
2....
3!
DING DING DING!
Justin: The winner of the match..... TRAVIS NATHANIEL ANDREWS!
Simone: What a back and forth match!
Adams: It really was but Travis Nathaniel Andrews/James Tuscini showed they wanted it more!
As James rolls out of the ring, Ruby Rose quickly enters the ring, to celebrate with her man.
---
"Unbreakable" by Fireflight starts to play in the sound system and a video montage of some of Alexis Edwards memorable moments appears on the screen. Seconds into the music, Alexis appears from behind the curtain, standing at the top of the ramp and throwing her hands in the air as her music plays, and the crowd now cheers her on.
Simone: Anyone following Alexis on Twitter may have seen earlier this week when she tweeted to Evie about a proposition for their match. I can only assume that is why we're seeing her right now.
Adams: Proposition, huh?! Fifty bucks says we're going to see another brawl!
Simone: I'd be stupid to bet against that, because you're probably right.
Alexis looks around the crowd and smiles before she starts making her way to the ring, high fiving and slapping hands along the way. Once to the ring she slides in under the bottom rope and jumps back to her feet. She jumps up to the second turnbuckle, throwing her hands in the air to another round of cheering from the crowd before she jumps back down as her music dies down. She gets a microphone from Justin Decent and then stands in the center of the ring as the crowd finally calms down. She smiles and raises the microphone to speak.
Alexis: So, I'm gonna make this quick and cut to the chase. I don't want to waste any time or hold up the show so here goes. Earlier this week I sent out a tweet to little Miss Evie Baang. I told her I had a proposition for her concerning our match and that's what I'm out here to discuss right now.
The crowd cheers loudly and Alexis turns and looks towards the backstage entrance.
Alexis: So, Evie...How about you come on out to the ring and let's have ourselves a little chat. No funny business, Evie. I promise.
She crosses her heart and smiles, lowering the microphone as she waits for Evie to join her.
Adams: This is a trap. It has to be!
Simone: It could be, but I'd hope Evie isn't as stupid as Alexis might think she is. She was trained by Gabriel and Odette after all.
Alexis waits patiently for several moments until Anthem of The Year 2000 by Silverchair starts to play. Alexis grins as the fans start booing but she stands directly in the center of the ring as Evie Baang appears from behind the curtain, her eyes locked right on Alexis. Evie ignores the fans booing as she slowly walks to the ring, quietly wondering what Alexis is up to.
Adams: I hope they have security on stand-by!
Simone: Oh please. Like security would work between these two?
As Evie walks up the steel steps and enters the ring, Alexis takes it upon herself to get a microphone for her. Evie stands back a few feet cautiously as Alexis holds the microphone out to Evie. Evie keeps her eyes locked on Alexis as she takes a couple steps forward and takes the microphone as her music finally dies down and the two stand just inches away from one another in the center of the ring. The crowd quiets down, almost anticipating another brawl between the two, and looking forward to it. Evie raises the microphone to go to speak, but Alexis speaks first.
Alexis: I said I wanted to make this quick, Evie. So, let's not waste time in saying anything else. I'm sure we both know how that would end. I'll get a black eye, and you'll get a busted lip. Or something to that effect.
Evie rolls her eyes and lets out a laugh.
Evie: Trust me, Alexis. The next time I get my hands on you, you're walking away with more than just a black eye. Well...if you're walking at all, that is.
Evie smirks as the crowd boos, but she continues to ignore them. Alexis smiles and nods.
Simone: I can just feel the tension between the two. It's insane.
Alexis: Yes, I thought you might say something like that. And that's the reason you're out here. That's the reason for this little proposition I have for you. Well...a very big proposition. One that I think you'll---
Evie: Cut to the chase already, Alexis. You said you didn't want to waste time, so just stop wasting my fucking time and tell me about this damn proposition.
Alexis holds up her hand and nods.
Alexis: Alright, alright. So, I was thinking of how fitting it is that our little grudge match just so happens to take place on Violent Conduct III. Violent Conduct. I think you know where this is going, because I know that Tommy Knocks has been mentioning it the last two weeks on The Hotwire. He and everyone else knows that our match at Violent Conduct needs to have a violent stipulation, and I think I have just the--
Evie holds her hand up, and Alexis' voice trails off. Alexis lowers the microphone as Evie takes a step towards her and stares at her with a smirk on her face.
Evie: I think I need to stop you before you say anything further, because I know exactly where this is going. You have come up with a stipulation for our match in your head, right?
Alexis just nods, and Evie laughs with a shake of her head.
Evie: What makes you think that I'd go along with whatever stipulation you came up with, huh? What makes you think that I haven't thought of one myself?
Adams: And things are about to take a nasty turn...
Alexis: Look, it's Violent Conduct, Evie. These people want to see us rip each other to shreds and not be stopped by anyone in the backstage! And I'm pretty sure the both of us want the same damn thing. My stipulation ensure just that and you'd be stupid not--
Evie quickly glares at Alexis.
Evie: Oh shut the hell up, Alexis. You see, I'm sure your stipulation is all fine and dandy, but I hate to break it to ya...we're not going with that one. Because the one that I've come up with is much more fitting, and as you're the one that's been a pain in my arse for the past few weeks....Well, I'll get to choose the stipulation for this one.
Alexis laughs and shakes her head.
Alexis: I've been a pain in your ass? Sorry, Evie, it takes two to tango in this one and as I approached you first on this, we're going with MY idea!
Evie quickly shakes her head and the two begin bickering off the microphone and things quickly start escalating as they get nose to nose!
Simone: And this is where it all goes bad...
Adams: My bet is on Evie whooping Alexis!
Alexis and Evie are still exchanging heated words and just before another brawl breaks out between the two, "Unbelievable" by EMF hits the sound system and the crowd cheers loudly as Christian Underwood quickly appears from behind the curtain and is making his way to the ring, microphone in hand!
Simone: Uh oh...I think they've pissed off Christian one too many times!
Adams: I don't know what is scarier. Pissing off Christian, or Mark Ward...
Christian walks up the steel steps and enters the ring and his music quickly dies down. Alexis and Evie have backed away from one another and Christian walks over, standing between the two, looking back and forth at them, disappointedly as he raises the microphone to speak.
Christian: If you two so much as lay another finger on one another before Violent Conduct, the repercussions will be severe. Trust me.
Alexis points at Evie and mouths a few words to Christian but he glares at her and holds up a finger.
Christian: Can it, Alexis. I don't care who started it. This isn't kindergarten class. I'm out here for one reason and one reason only, and that's to end this debate before it gets any further.
Evie folds her arms across her chest, as does Alexis, but the two let Christian continue speaking.
Christian: To make things quick and painless here, since neither of you CAN decide on a stipulation for your match, then neither of you WILL decide the stipulation.
Simone: Well this just got interesting!
Adams: Christian coming up with a stipulation...that's scary!
Simone: Only for the men...
Alexis and Evie stare at Christian, both shocked, but he gives neither a chance to protest.
Christian: Now, before either of you go saying anything else, I want to make it clear that I will not be deciding the stipulation, nor will Mark. We're going to do something a little bit different with this one. As everyone seems to enjoy watching the both of you rip each other to shreds, we're going to leave the decision in their hands.
Christian points around the crowd and they all let out a huge pop and are cheering loudly! Alexis and Evie look highly confused, as well as irritated, but Christian continues.
Christian: Here's what's going to happen. We're going to have ourselves a little Twitter Poll. We're going to give the fans a list of four possible match stipulations and the one with the most votes when the poll closes, will be the match stipulation for Violent Conduct III. Plain and simple. End. Of. Story.
Simone: Oh wow! This is a first for SCW! Twitter gets to choose the match stipulation!
Adams: And Alexis and Evie are not thrilled.
Alexis and Evie try to protest, but Christian shakes his head and insists his decision is final. He soon exits the ring and makes his way backstage as the crowd is going wild. Evie and Alexis remain in the ring, now engaged in another stare down.
Simone: I don't know about you, Jason, but I can't wait to find out the result to this one!
Adams: Neither can I! I wonder what the choices will be!
Simone: Guess we'll have to watch Twitter to find out!
---
An eerie vibe hits the arena, and images of rainbows over an apocalyptic background on the Jumbo screen as Five Finger Death Punch's song "Wrecking Ball" plays and then a mysterious voice hits the speakers as the song ends.
They are coming back at Violent Conduct III!
The crowd looks confused as the scene cuts backstage and the SCW locker room looks as confused as the crowd, wondering who this man is talking about.
---
The cameras fade into the back as Rocky Mountains is standing in between Zuri Chastain and Belinda Warwick. The Justice League hasn't been seen since the first round match of the bombshell tag team number one contenders tournament. Rumors had been flying around that they were already talking about breaking up but this didn't seem to be the case.
Ms. Rocky Mountains: Hello everyone watching at home, I am here standing backstage with the Justice League. Welcome ladies.
Belinda and Zuri both nod their heads while halfway turning their heads to see the camera.
Ms. Rocky Mountains: Ladies, I wanted to get your reaction to your elimination two weeks ago.
Belinda places a hand up towards Rocky's face as the fans can be heard chanting Justice League.
Belinda Warwick: I have a sneaky feeling, I know where you are about to go with this Rocky. First off, Zuri and I are not disbanding. We lost. Big deal. Is that going to shake our confidence moving forward? No. How many times did the great tag teams fall before ascending to the top? Team Hero is the prime example of that fact.
Rocky listens while raising her eyebrow a bit.
Ms. Rocky Mountains: What does that have to do with your recent disappearing act?
Zuri grabs Rocky's hand and turns it toward her.
Zuri Chastain: Rocky, why are you trying to stir the pot? Belinda and I needed to figure things out. So we took last week off and went back to her dojo. We worked on our teamwork. We worked on our chemistry. Most importantly, we worked on our abilities. Now, I'm not saying that loss to the Female Elders hurt because it did. What we are trying to say is, we won't let that define us. Losses are a big part of this business but it's how you use the losses. Do you use them to rant and rave? Or do you use them as a learning tool? We did the latter because we want to earn our spots. Unlike Veronica who needed help to win a championship she doesn't deserve.
Belinda smirks while positioning the microphone near her lips.
Belinda Warwick: I know when you look at me. I'm not the average woman but I trust you I am a strong woman. Which is why Zuri and I want another crack at the female elders. They won fair and square. However we didn't give them one hundred percent. Not making any excuses because that isn't us. We know we can beat them. We just need an opportunity to do so.
Rocky pulls the microphone away as she goes to speak again.
Ms. Rocky Mountains: What are your thoughts about the competition here in the tag team division?
Zuri smirks while taking the microphone over again.
Zuri Chastain: This division is strong but we are stronger. We provide protection. We execute our game plan to perfection. We bring the world something they have been craving. A chance to see Zuri Chastain and Belinda Warwick rising from the ashes and into the light. No matter who gets out in our way, we will make them understand that No One Ever crosses LADY JUSTICE.
Belinda nods her head while taking the microphone once more.
Belinda Warwick: This just in, Justice League is ready for a fight. Doesn't matter with who. Just know Justice Shall be served.
They chuckle before patting Rocky on the head before walking out of the shot. Rocky is left looking confused as the camera quickly cuts to a man lying face down with a pool of blood surrounding him.
---
Jasmine St. John stands in the ring, ready to officiate the next contest.
Justin: Ladies and gentlemen! The following non-title contest is scheduled for one fall!
The arena fades to black before Dirty Little Girl by Burn Halo begins to play and the arena then flashes with hot pink, neon green, and purple lights. Mikah soon makes her way out onto the stage, one hand on her hip the other by her side. She stops in the middle of the stage before rolling her hips to the left before continuing her way down the ramp. She jeers at the crowd before rolling her eyes at them and ignoring them. She jogs up the stairs before strutting two steps onto the apron then slowly getting into the ring between the bottom and middle rope, dipping her upper body lower than her lower body to make her butt stick out a bit.
Justin: Entering the ring, from New York City, weighing one hundred and ten pounds -- Mikah!
She then moves to the middle of the ropes and steps on the bottom one before leaning suggestively over the top rope as if to give the crowd a glimpse of her chest but then pulls back and steps down. She moves to the corner, leaning against the turnbuckle.
Simone: This match has a lot more personal feelings between these two women than even your average championship match.
Adams: Heck yeah! Melody is filming a movie with Mikah's husband which doesn't please her.
Simone: And J2H is not happy about the same situation. Not to mention the fact that Mikah is trying to get J2H to host a party on his yacht.
Justin: And her opponent...!
The cameras scan back to ring side while the lighting in the arena dims down to nothing. In the background a techno bass drum solo comes to life on the personal address system, before an array of bright coloured lights start flickering sporadically. "I'm laid back, I'm feeling this"? sounds, alerting the crowd to the beginning of let's get ridiculous by Red Foo. As the arena comes to life with a night club vibe the lighting at the top of the ramp picks up. The lighting picks up the movement of the black curtains being pushed to the side and out walks two large muscular men. The men are dressed only in a pair of white shiny pants, while their shoes are made out to be horse hooves on top of their heads in a large Unicorn head hiding their identity. As the two shirtless giants make their way onto the stage, it's brought to everyone attention that they are each dragging a long thick piece of white rope. As the two men continue down the walkway, the item that they are pulling finally pops out from behind the curtain.
Justin: Making her way to the ring, weighing in at one hundred and twenty nine pounds, from St. Helena California she is Sin City Wrestling's Little Miss Sunshine Meeeeeellloooody Grrraaaaacee!!!
The fans come to life with cheers as now on top of the stage Melody is seen sitting on top of a carnival ride. She's seated on a large white Unicorn who is sliding up and down a golden pole; similar to a merry go round. Sitting side saddle in-between the wings of the unicorn Pegasus Melody starts waving adoringly to her fans, who are cheering her on. The two giant men drag the Carnival ride to the middle of the ramp way before each setting down their ropes and making their way towards the moving horned horse. Both men reach up and grab onto Melody's delicate figure and help her down from the unicorn. Giving each of the boys a firm hug the bubbly blonde takes off towards the ring slapping the fans hands along her way. While the men drag her noble steed back up the ramp, Melody finally reaches the ring steps that she quickly runs up. Walking along the ring apron giving the fans a little shake of her tail feathers before stepping over the middle rope Mel enters the ring. Making her way around the six sided ring Melody is waving wildly at the fans, while dancing unable to contain her excitement. As her theme dies down of the personal address system Melody makes her way over to her corner and takes off her furry hood making sure that she puts it down gently.
Simone: Melody's Internet title may not be on the line but I don't believe that will make much difference here between these two women.
Adams: Heck no! Title match or not, Melly's gonna fight like it means everything!
Jasmine finishes checking Melody and signals for the match to begin.
Ding!
Ding!
Ding!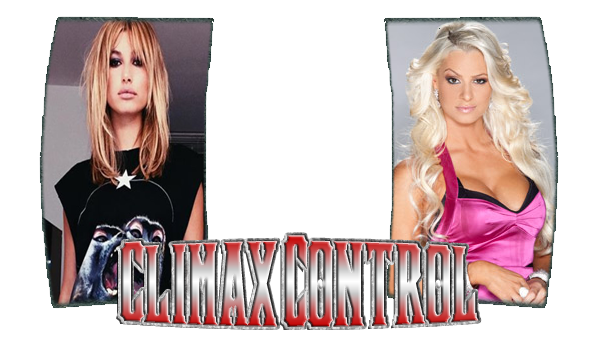 Melody and Mikah walk up to each other getting nose to nose. Melody starts yelling at Mikah, who just shrugs the verbal attack off and flips her long, blonde tresses back over her shoulder. Mikah extends her hand and 'pats' the Internet Champion atop of her scalp. Melody responds by hauling off and slapping Mikah across the face, sending her face back to the side and echoing throughout the building!
Simone: Good lord! Did you hear the sound of that slap?
Adams: I didn't know Melly had it in her!
Mikah, holding her throbbing cheek, slowly turns her head to glare at Melody. She begins breathing heavily and suddenly attacks Melody, throwing a barrage of forearm smashes into the startled and caught off guard champion's head! The attack sends Melody to the ground where Mikah pounces on her, pinning her down and she begins throwing several punches to her face!
Adams: Considering Mikah's recent attitude change, I thought this would be a more technical match!
Simone: Apparently that slap to the face didn't sit well with the former World Champion!
Mikah grabs two handfuls of Melody's hair and begins slamming the back of her head into the canvas, but the little firecracker, Miss Grace, retaliates by grabbing Mikah's hair in her own hands and tears her off! The two ladies are on their knees, tugging and pulling before collapsing to the canvas! Mikah and Melody being rolling around the ring pulling each other's hair and screaming and yelling in the process!
Adams: How does a match between two of the best technical Bombshells turn into THIS!?
Simone: I'd say it was because two men are involved.
Jasmine tries to get involved and get the women to their feet, but it doesn't work. Melody gains control as she has Mikah on her back and she starts slamming her head into the mat and throwing a forearm into the side of her skull! The official then grabs a hold of Melody and pulls her off of Mikah, telling her to allow her to get to her feet!
Adams: Boy! Everything that Melly is going through is coming out and into this match!
Simone: I don't know, however, if I approve of Jasmine getting physically involved like that.
Adams: Well SOMETHING had to be done!
Mikah has finally gotten to her feet and she holds her head from the unexpected onslaught of a hyped up Melody Grace. She glares at Melody and charges at her. The two lock arms in a collar and elbow tie up, tugging and pushing trying to gain control over each other!
Simone: Now this is a little bit more like it!
Mikah is the first one to gain control. She pulls Melody's arm behind her back putting all the pressure on her arm with a hammerlock that almost has her touching the back of her own head. Melody fights to get out of the position, constantly trying to elbow Mikah in the head with her free arm.
Adams: I imagine this is where Mikah has the edge in experience over Melody.
Finally with one last try, Melody nails Mikah in the head, causing her to release her hold on Melody's arm. Melody shakes her arm out trying to get the blood flowing again.
Simone: Melody doesn't really have good feelings toward Mikah, and she's making them very apparent.
Adams: And here I thought that Melody didn't have one mean bone in her body!
Simone: The only thing that these two women seem to have in common is the fact they both adore Despayre.
Mikah grabs Melody by the hair and just as she is about to put her in a headlock, Melody elbows her in the gut hard, knocking the wind out of the former World Champion. Mikah stumbles back coughing a bit trying to catch her breath and Melody takes the advantage and lashes out with a boot to the side of Mikah's head!
Adams: Wow! A Chick Kick!
Simone: That could spell an early end for Mikah!
Melody with the quick cover!
1.....
2.....
Mikah gets her shoulder up.
Mikah tries to fight and grab Melody's leg to trip her, but her attempts fail as Melody jumps and dropkicks Mikah in a low baseball slide. Mikah rolls over is able to make it to the ropes and she grabs a hold of the bottom rope, holding on for dear life as the official warns Melody to back up. Melody backs up, although it is apparent that she doesn't want to. Mikah crawls into the corner keeping a hold of the rope as she takes several deep breaths, trying to get some energy back. It's not long before Melody is on the attack again who hits her with a running splash!
Adams: Melody is being so feisty tonight!
Simone: Mikah won't allow this to continue on for long, that I can guarantee!
As Mikah sits in the corner, Melody holds on to the top rope and jumps, swinging down with both feet right into Mikah's sternum. She then takes Mikah by the arm and whips her into the opposite corner. Mikah's back collides with the turnbuckle and she arches her back in pain and stumbles forward.
Simone: I am having a difficult time believing the level of intensity behind Melody's assault on Mikah thus far.
Adams: I'm not! Melly wants to win before going into Violent Conduct III!
Melody grabs her arm and this time sends her into the ropes and goes for a kick, but Mikah blocks it! She grabs Melody's leg, then brings her down to the mat with a dragon screw!
Simone: Oh! Mikah could have dislocated Melody's knee with that!
Melody hops up onto her leg, now favoring her knee, and a recovering Mikah jumps and delivers an Enzugari kick to the back of Miss Grace's head! Melody crumbles to the mat, holding her head! Mikah shoves her over onto her back and hooks the near leg for the cover!
1.....
2.....
Melody kicks out!
Melody rolls over and Mikah kneels in front of her, jawing at her as she grabs a handful of Grace's hair and slams her face into the mat once, then twice!
Adams: We're seeing a bit of the old Mikah rearing its head!
Simone: I think Melody really woke her up.
Mikah drags her to her feet and Irish whips her into the ropes. Melody hops up onto the middle rope and springs back, catching Mikah with a high cross body into a cover -- but Mikah uses the momentum to roll through until she is on top with the cover!
1.....
2.....
Melody kicks out!
Simone: A very close call! Mikah used her experience and almost caught Melody right there!
Adams: Melody is a fighter though!
Mikah slammed her fist on the mat! She immediately jumps to her feet and starts debating with Jasmine, the referee. Jasmine keeps telling her that it was, in fact, only a two count. Mikah holds up three fingers saying that was a slow count.
Simone: Arguing with the referee isn't going to help! Focus on the opponent!
Mikah is too involved with trying to argue with the ref that she doesn't realize that Melody is back to her feet standing right behind her.
Adams: Uh oh! She's right behind her!
Simone: Too late!
Melody grabs Mikah from behind in position for a side Russian leg Sweep but instead trips her, planting her face first! Melody hops over her and uses the ropes to catapult her for a Lionsault and cover!
1.....
2.....
Mikah kicks out!
Melody then jumps to her feet and races into the ropes and comes off for a legdrop, but Mikah rolls aside and Melody crash lands on her tailbone! Mikah is right back up and comes off the ropes into a shining wizard knee strike into the side of Miss Grace's head, laying both women out!
Simone: Mikah is back in control but she doesn't seem able to follow up!
Jasmine proceeds to count against both women!
1...
2...
3...
4...
5...
6...
Mikah is back to her feet first, and she drags Melody up along with her. Mikah throws a haymaker but Melody blocks it and answers with her own forearm shot to the head! Mikah tries once again but this time Melody blocks it, lands a shot, and then head butts Mikah right between the eyes, dazing both women! Mikah falls against the ropes as Melody staggers back, holding her own head!
Adams: I don't think that's a move that Melly will be trying again any time soon!
Melody shakes it off and charges Mikah, but Mikah catches her and picks her up for a belly to back, but instead drops her knee across Mikah's own in a shin breaker! Melody staggers back, favoring her knee again, and Mikah kicks her leg out from under her! Mikah grabs her worked on limb and guillotine legdrops her leg, working the knee over repeatedly.
Simone: Now we're seeing the part of Mikah that likes to pick apart an opponent!
Mikah pulls her up into position for a Tiger suplex, but Melody blocks it! Melody then manages to counter by backdropping Mikah up and over and ends up on top of Mikah for a cover!
1.....
2.....
Mikah bridges up...!
Simone: What a display of strength on the part of Mikah!
The two women struggle on their feet as they turn around and Mikah brings Melody over into a backslide pin attempt!
1.....
2.....
Melody kicks out!
Adams: ANOTHER close call!
Mikah reaches down and pulls Melody up to her feet and onto her shoulders into position for a Human Torture Rack -- but Melody fights and struggles -- and slides off of her perch and brings Mikah down hard with a Crucifix slam!
1.....
2.....
3- KICK OUT!
Adams: Bloody hell! That was close!
Melody now has the advantage and brings Mikah to her feet. She goes for an Irish whip but Mikah reverses it into a short-arm clothesline! Melody ducks under the blow and grabs Mikah into a rear waistlock and rolls her up into a cover!
1.....
2.....
Mikah rolls out but Melody hangs on!
Melody dead lifts Mikah up into a German suplex...!
Simone: Talk about a display of strength!
And into a bridge!
1.....
Melody's knee buckles! Both women's shoulders are on the mat!
2.....
Mikah raises her shoulder!
3!
Ding!
Ding!
Ding!
Adams: What happened!? What happened!?
Simone: Both women's shoulders were down!
Both Melody as well as Mikah have their arms raised, thinking they won as Jasmine confers with Justin outside of the ring...
Justin: Ladies and gentlemen, the winner of the match...
Jasmine walks over and raises Mikah's arm!
Justin: ... Mikah!
The crowd has a mixed response as Mikah celebrates and Melody looks disappointed! Melody is clearly speaking to Jasmine who is pointing toward her shoulders and then the mat. Melody tilts her head back with eyes closed at the rookie mistake..
Adams: Mikah gets the win but look how close it was!
Simone: Had Melody's knee not buckled, I do believe the decision of this match would have been the other way around!
Despite being disgruntled and the feelings entering the match, Melody approaches Mikah and extends her hand -- and Mikah accepts! The crowd cheers!
Simone: And hand it to Melody! She's not only a trooper but also capable of great sportsmanship!
Mikah turns to the fans and spots something -- or SOMEONE -- in front row, on his feet and staring right at her with a sick smile on his face. Mikah pales and looks concerned and she quickly exits the ring, hurrying back up the aisle and vanishes to the backstage!
Adams: What was THAT all about??
---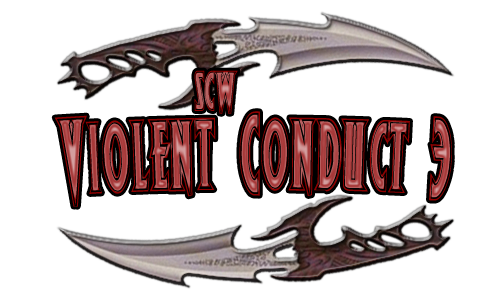 CYBER CHALLENGE GRUDGE MATCH - Stip to be decided via Twitter poll
Evie Baang vs Alexis Edwards
---
Mikah is seen backstage hurrying through the hallways, trying to get to her limo as fast as humanly possible after her match with Melody. She didn't care about the outcome; she just wanted to get as far away from that creep as she could. She saw him in the third or fourth row, that stupid smirk on his face.
Mikah: Please get out of my way.
She groaned audibly as she pushed her way around people that seemed to just enjoy standing in the hallway. Her demeanor seemed to be panicked and borderline frantic.
Mikah: Move!
She was trying not to seem crazy or paranoid and people were moving out of her way and she turns a corner and stops when she sees her friend Despayre standing there with Angel in tow. She hesitates, wanting to just move around him but knows that it'd hurt his feelings.
Mikah: Hi Despy.
She forces the smile, the panic still settled in her eyes as she looks around him, seeing the EXIT sign flashing at her, taunting her.
Despayre: Hi! Angel and I saw your match. We just wanted to say congrats and see if you were feeling okay? That was a rough an' tumble match you an' Melly had.
He nods sincerely and Mikah smiles again at him.
Mikah: I've gotta go, Despy. I've got. . .something to do.
She tries to pass the lie off with a smile as she looks at the teddy bear known as Angel then at Despy.
Despayre: Are you sure? I talked to dad and he said that you can come with us to dinner after the show. Only the finest late night cuisine at Howard Johnsons ...
He frowns.
Despayre: Or whatever they call Howard Johnsons up here.
He blinks at her with a hopeful outlook in his gray eyes.
Mikah: I-I can't. I'm sorry.
She doesn't give him much more of an answer or a reason as to why she declined as she moves around him to go to her limo. Despy watches her leave before he looks at Angel.
Despayre: Really? You think so? Hm! We better keep an eye on her!
He followed her through the door that lead to her limo. She jumps as she hears the door slam shut behind Despy and she turns to look to see who it was. Her face and body visibly relaxes when she sees that it's just Despy and not who she thought it was.
Mikah: Despy! I--Why are you following me?!
Despayre: I kinda have to. Angel says that something is wrong. You're upset and shouldn't be alone. C'mooonnnn! Its not that often dad says I can invite someone to dine! That says a whole lot about how much he HAS to like you!
Mikah frowns a bit, pursing her lips together.
Mikah: I--can't. I just think it'd be better for me to go back to my hotel room. And be...safe.
She forces another smile at him, hoping he buys it.
Despayre: All the more reason to join us for dinner. Tell me where you'd be any safer than hanging out with me and my dad! ... Oo! And Angel!
She thinks about it before looking over at Alfonso, who was curious enough at what was going on before looking at Despy.
Mikah: O-okay. I'll go.
Despayre: Hooray! And you can order whatever you like on the menu! Tonight, it's on Dad!
Before Mikah can retrieve her bag from the ground, Despayre reaches down quickly and takes it up into his own hand. Then, with the other arm that is cuddling Angel, Despayre offers the arm to Mikah who slowly accepts it and he escorts her personally back inside.
---
Travis is walking through the corridor looking for something to eat when he is stopped by Rocky Mountains.
Travis Nathaniel Andrews: What in the hell do you want?
Rocky looks at him before shaking off that question.
Ms. Rocky Mountains: Travis for the past few weeks, no one has seen you on this tour. What gives?
Travis turns his head towards her while crossing his arms in front of him.
Travis Nathaniel Andrews: What gives? Is that really your question? How stupid do you sound right now? Why should answer your idiotic question? Am I on some magic game show where I'm going to get punk'd or something?
Rocky looks confused as she scratches the side of her head.
Ms. Rocky Mountains: Why are you so hostile towards me? I just asked a simple question.
Travis places his head inside the palm of his hand.
Travis Nathaniel Andrews: Are you serious right now? Here I thought Pussy Willow was the dumb one. Turns out both of you are incredibly stupid. If you think I'm going answer your first question Rocky then you have no cells left in your brai.....
Voice: is that anyway to speak to a lady?
A voice interrupts Travis as he whips head around to see Canada's biggest independent wrestlers standing backstage. Rocky's face lights up as Ike Travers is standing there with a Canadian Flag covered jacket on his body.
Ms. Rocky Mountains: oh my god, you're Ike Travers.
Ike shrugs his shoulders while smirking.
Ike Travers: That's my name last I checked.
Travis slightly turns to face him.
Travis Nathaniel Andrews: Who gave you permission to be on my show?
Ike chuckles while keeping his eyes on Rocky.
Ike Travers: Your show? I do believe J2H has more of a claim on this show then you.
Travis feigns a laugh while grabbing Ike by the back of his head and ramming him face first into the wall. Rocky yelps a bit as Travis holds Ike against the wall.
Travis Nathaniel Andrews: That's where you are wrong. Climax Control has and will always be my show. J2H is just a glorified recurring star who holds no value to me. In fact it's because of me, I'm not going to splatter your blood all over this wall.
He whispers while stepping back from Ike. He fixes his jacket as Ike is feeling his face. He goes to turn around when Travis catches him with a swift kick to his head. Ike falls back first into the wall as Travis smirks. He turns back towards Rocky while keeping his sunglasses on his face.
Travis Nathaniel Andrews: Interview is over.
He walks away as medical personnel checks on the condition of Ike Travers. In the distance, Ruby Rose can be seen clapping while Rocky looks shocked.
Simone: Has Travis snapped?
Adams: It would appear that way.
---
Justin:
The following contest is a non title, bombshell tag match. Introducing first....
"Wolves of War" by Burn Halo starts to play and the lights dim down , the titentron shows footage of several mosh pits from both Punk and Metal shows intercut with footage of Amy Marshall and Jessie Salco wrestling before the two women make their way down to ringside.
Justin:
Weighing in at a combined weight of two hundred and forty eight pounds, they are Jessie Salco and Amy Marshall, The Metal and Punk Connection!
Jessie gets a running start before jumping into the ring and Amy follows her in as the two women wait for their opponents.
Justin:
And their opponents...
The opening of "Blow me away" starts to play making the lights dim. Lucy and Uri walk out and the crowd cheers. The two girls high five each other and the lights turn normal as the lyrics kick in.
Justin:
At a combined weight of two hundred and forty one pounds, they are the current SCW Bombshell Tag Team Champions, Lucy Seraphina and Uriella Abaddon, The Angel Clan!
Both Lucy and Uri turn to the ring and run down the ramp. The slide into the ramp and toss their cloaks off. Uri grabs onto the ring ropes and flips herself onto the top turnbuckle while Lucy stands near her, waiting for the bell to ring.
DING DING DING!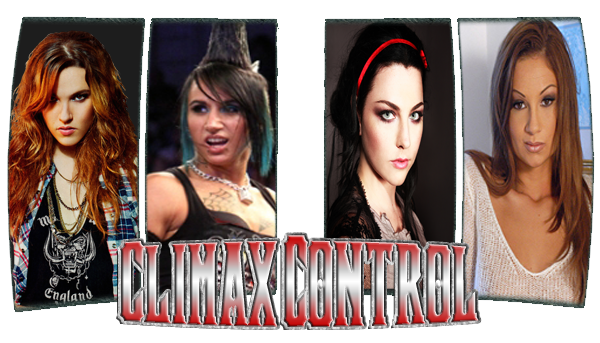 Amy and Lucy start in the ring as Uriella and Jessie leave.
Adams: This leaves Jessie in a very awkward position
Simone: She's friends with all three women in this match
Amy strikes first with a stinging right hand but Lucy brushes it off and pushes Amy backwards with a huge shove. Amy bounces back first off the ropes and charges towards Lucy, sliding under the tag champions legs. Amy springs to her feet and quickly hits a low dropkick to the back of the knee of Lucy, taking her down to one knee. Amy quickly gets to her feet and bounces off the ropes, sliding down as she returns and planting Lucy's head in to the canvas with a sliding bulldog.
Simone: Well that's a new move in Amy's arsenal.
Lucy lays on the mat face first and Amy gets back to her feet. Amy quickly drops a leg across Lucy's head, crushing her skull in to the canvas.
Simone: Amy is really taking it to Lucy.
Amy waits for Lucy to return to her knees and bounces off the ropes. As she comes shooting back, she jumps in the air and catches Lucy with a shining wizard, catching her on the jaw and knocking the Angel Clan member backwards. Lucy lays flat and Amy attempts a pin. Holly drops down and counts
1...
2....
Lucy pushes out, throwing Amy in the air.
Adams: Big kick out from Lucy.
Lucy gets to her feet as does Amy and Lucy charges towards her with a running clothesline. Amy ducks out of the way and Lucy turns around. Amy jumps up for a hurricanruna but Lucy drops her down in a sit down powerbomb!
Simone: She pulled that one out of nowhere!
Lucy gets back to her feet as Amy starts to crawl away. Lucy roughly pulls Amy to her feet and grabs her wrist. She pulls in Amy and nails her across the jaw with a short arm clothesline. Lucy holds on to her wrist and pulls Amy back up to her feet and whips her off the ropes. As she comes flying back, Lucy drops her head and lifts Amy over with a backbody drop, Amy flying high in the air and crashing down on her back.. Lucy lifts Amy back to her feet, and hooks her head up in a suplex position. She moves down and lifts up her leg, hooking her up and lifting her over with a fisherman's suplex. Lucy hooks her fingers together, keeping Lucy's shoulder down to the canvas and Holly drops down and counts
1...
2....
Amy breaks the locked fingers and kicks out.
Adams: Amy kicks out.
Lucy walks over, putting her hand out and tagging in Uriella. As Uriella pulls Amy to her feet but as she does, Amy grabs Uriella by the head and drops her down with a jawbreaker. Amy crawls over to Jessie, reaching her hand out and tagging in her partner. Jessie charges towards Uriella as she gets to her feet, Uriella ducking Jessie's clothesline and both women charging towards the opposite ropes. Jessie ducks under Uriella's clothesline and both continue to run and bounce off the ropes again. The two bounce back to the center of the ring and Jessie spins around Uriella with a crucifix attempt but Uriella jumps and flips forward and crushes Jessie with a senton while Jessie hold on to her back.
Adams: Smart move from Uriella.
Uriella stands up and Jessie quickly follows her to her feet. As Jessie comes close, Uriella quickly nails her with a spinning wheel kick, sending Jessie to the canvas. Jessie gets back to her feet, holding her head and turns around in to a waiting Uriella. Uriella jumps up and grabs hold of Jessie's head and lifts her over with a hair pull mat slam, sending Jessie flying across the ring. Jessie again slowly gets to her feet and Uriella charges at her, grabbing her head as she moves past and running her to the ropes, bouncing on the middle rope and spins around and plants Jessie with a springboard bulldog. Jessie stays on the floor breathing hard and Uriella moves in to the rope. She grabs the top rope, pulling herself up on the second rope and bounces around with a springboard leg drop, landing on Jessie's chest! Uriella scrambles on top and Holly drops down and counts
1...
2....
Jessie kicks out.
Adams: Jessie fights her way out.
Uriella gets to her feet and pulls Jessie up to her feet but Jessie cuts her off with an elbow to the midsection and runs to the ropes. As Jessie bounces back, she jumps forward and catches Uriella with a flipping clothesline! Uriella rolls away and both get to their feet but Jessie catches Uriella with a kick to the gut and jumps in the air, catching Uriella's head and spinning her one hundred and eighty degrees before planting her with a standing tornado DDT! Jessie pulls Uriella to her feet, standing in front of her, and places a hand on her head before jumping up and nailing her with a picture perfect dropkick to the jaw, causing Uriella to instantly hold her face. Jessie returns to her feet and moves to the corner. She jumps up on the top rope and faces the ring. She jumps off, nailing Uriella with a swanton bomb. Jessie quickly goes for a pin. Holly drops down and counts
1...
2....
Uriella spins her shoulder up.
Simone: If Jessie putting it all on the line against her friends.
Jessie pulls Uriella to her feet and whips her at the rope. Jessie waits for Uriella to come back, but as Uriella gets close, she jumps out of the way, avoiding the attack from Jessie and towards her corner, reaching out and to Jessie's disappointment, tagging Lucy in to the match!
Adams: Lucy back in the ring!
Jessie moves her corner, tagging in Amy. Lucy steps through the ropes and towards the center of the ring but Amy pulls herself to the top rope as Lucy gets closer and jumps off with a flying elbow smash, taking Lucy off her feet. Amy jumps back on her feet and charges at the ropes before using them as a springboard and jumps backwards with a springboard moonsault! Amy looks towards the top rope and climbs.
Simone: Amy taking huge risks.
Amy jumps off the top rope and goes for the shooting star press, but Lucy rolls out of the way and Amy lands hard on the canvas. Lucy pulls Amy to her feet and lifts her up, hooking up her head and dropping with a cradle DDT!
Simone: Assassin's Night!
Adams: This could be it!
Lucy crawls on top, hooking the leg and Holly drops down and counts
1...
2....
3!
DING DING DING!
Justin: The winners of the match, The Angel Clan!
Adams: The Angel Clan have defeated The Metal and Punk Connection.
Simone: This gives them huge momentum going in to Violent Conduct III.
---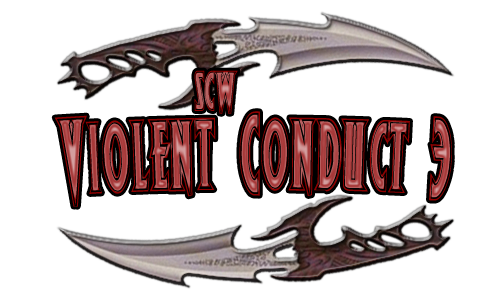 ROULETTE CHAMPIONSHIP
Johnny Tsunami (c) vs James Tuscini vs Travis Nathaniel Andrews
---
Ms. Rocky Mountains is seen in the ring, standing near a table as a contract was seen in the middle. She then says
Ms. Rocky Mountains: It's time to finally get the contract signed between Keira and Crystal!
The crowd cheers a bit
Ms. Rocky Mountains: I'd like to introduce to you, first. The Challenger, KEIRA FISHER-JOHNSON!!!!!!
The Phoenix plays as Keira comes out, smirking a bit. She continues to walk, slapping the hands of the fans as she slides into the ring. She then waits as her theme dies down
Ms. Rocky Mountains: And introducing Keira's opponent. The SCW World Bombshell Champion...CRYSTAL MILLAR!
All of a sudden I'm Coming Out by Diana Ross begins to blast across the speakers as it does. Crystal Millar walks out wearing a low cut dress and a pair of high heel boots. she struts to the ring with the title draped across a shoulder as she slowly walks up the steps and enters into the ring. She holds the title high into the air which gains a mixed reaction and she smiles before she calls for a microphone.
Crystal: I know it has been a while SCW it feels like a month since I have last showed my face on television. I have had some personal issues with my daughter that has kept me from appearing in front of all of you and for that I am sorry but just in case you don't know who I am. Let me just take this time to remind you that I am the SILVER SCREEN QUEEN and I am your SCW World Bombshell Champion!!!
Keira: Or that you're just a giant chicken!
Keira says, looking at Crystal
Crystal walks across the ring as she steps in front of Keira talking trash. As she smiles hitting her belt with her hand as she raises it n front of Keira.
Crystal: You want to know what's actually hilarious? Outside of a wrestling ring. Behind the cameras, behind the bright lights, and everything. I actually consider Keira one of my closest friends in this industry. She invited me to her renewal process and I have nothing but love for her as an individual... However...
Crystal smiles as she looks at her title.
Crystal: The fact is everybody knows that when it comes to competing inside of the ring. I am a major bitch, and I am the best woman that is competing on this roster. When people wish to take my spot that's when I have to send them right back to reality and that includes you Keira. You love to live in the past how I never beaten you before but when the bell rings. I will put that one thing you hold over to me to rest. I will beat you and I will still be your champion... FRIEND...
Crystal presses her body against Keira to intimidate her.
Keira: The past? Let's talk about the past. The only reason I keep bringing up the fact that you can't beat me one on one is cause it's true! Without your trophy husband, you wouldn't even BE in the spot you're in. Yea, you survived the Chamber of Fate. Good for you!
Keira smirks
Keira: But can you beat me? One on one, without your trophy husband or are you still...as Jenny Tuck's been calling you...Keira's Bitch!
The crowd is going "OHHHHHHH" on this, knowing Keira has made Crystal furious
Ms. Rocky Mountains: Ladies, Ladies! Before you kill each other, mind signing the contract?
Keira: Yea, sign the contract....
Crystal just sighs as she rolls her eyes before she walks over to the table. She eyes the contract before she turns her head up to look back at Keira.
Crystal: Losers sign first... So go ahead Keira... After all I am the champion here.
Keira: You think I'm stupid, Crystal? I'll sign it...if you forbid your Trophy Husband to come out. I know you, Crystal. You know me as well. You know I don't need Roxi to fight for me. Can you fight without Johnathan?
Keira lowers the mic and looks at Crystal
Ms. Rocky Mountains: What about it, Crystal?
Crystal: You think I am afraid? I don't need my husband to beat you Keira... I can beat you on any day of the week. Perhaps we should have that fight tonight right?
The fans cheer loudly
Crystal: Too bad you can all wait until the supershow like everyone else. You want him not at ringside fine... You got it but it's only going to make you look stupid in the long run.
Keira smirks, knowing she got what she wanted. She signs it quickly.
Keira: Sign it
Crystal takes the pen and jots her name down on the paper before she closes the pen and flicks it right at Keira.
Crystal: There you happy? You know what's missing from this contract signing?
Keira: Wait! Before you say anything else
Keira looks at Crystal
Keira: I wanna pull up what Tommy Knocks said about mine and yours Stock. He was half right. My stock's up. But Crystal...yours was never down
Keira takes a deep breath
Keira: You never had a stock to begin with! Come Violent Conduct III, you'll never have a stock, again! You'll forever be known....as Keira's Bitch!!!!!
The crowd was now chanting "Keira's Bitch", knowing it was making Crystal mad
Crystal: All of you shut up! Just shut up!!!!
However the crowd won't shut up instead Crystal holds her belt tightly as she looks right at Keira. She clutches it tightly and without regard she goes to plant it across the face of Keira. Keira quickly dodges. She kicks her in the stomach, lifting her and driving her down hard though the table with Final Sin (Psycho Driver III). Keira stands up and screams like a victorious animal. She leans down, grabbing the Bombshell World Title and raises it high, the crowd cheering as we cut backstage
---
The scene opens up backstage at Climax Control where we see the reigning Bombshell Roulette Champion Veronica Taylor accompanied by Miles Blake and Scott Sanders and Twisted Sister accompanied by security personal and her handler Kraven Morehead, even with this in mind Veronica is hiding behind Miles and Scott and the camera pans to see that the two groups are in front of the famous Roulette Wheel.
Simone: I don't think I've ever seen a more terrified champion than Veronica right now!
Adams: Have you seen her opponent? Regardless we both know that Roxi will be watching this.
Miles: Last chance! Just call the match off and you can have a thousand dollars!
Kraven: No.
Miles: Ten thousand?
Kraven: No.
Miles: A million?
Kraven seems to consider this for a second but then Twisted Sister lets out a mad cackle.
Kraven: There's your answer, spin the wheel Rocky!
Ms. Rocky Mountains: You got it!
Rocky spins the wheel and both groups watch the wheel intently, when the wheel stops it reveals that a new match type has been added to the wheel.
Scott: Extreme Steel Cage Match?
Rocky checks her notes and can barely hide her grin.
Ms. Rocky Mountains: It's basically a Steel Cage Match with weapons dangling off the sides, only way to win is escaping the cage.
Veronica: WHAT?!
Veronica looks like she's just seen a graveyard full of ghosts and Miles immediately turns too Rocky.
Ms. Rocky Mountains: Don't even bother trying to bribe me to spin the wheel again, you get one spin and that's it!
Miles: Not even for two million?
Rocky considers it before slowly spinning the wheel and deliberately stopping it on the same stip before holding out her hand.
Ms. Rocky Mountains: You never said that it had to stop on a different stip.
Miles, Scott and a horrified Veronica storm off whilst Twisted Sister, Kraven and the guards walk off, Rocky sighs in annoyance.
Ms. Rocky Mountains: Can't blame me for trying.
---
Simone: Under normal circumstances there isn't a Bombshell or Superstar on the roster who doesn't want to be a champion, tonight's title match between Veronica Taylor and Twisted Sister for the Bombshell Roulette Title is a rare exception and not just because Veronica is defending it in the first Extreme Cage Match!
Adams: Not only will Miles and Scott be cut off from Veronica but there will be weapons dangling off the sides, I'm pretty sure Veronica would rather get a makeover from the Metal and Punk Connection than compete in this match!
Simone: Regardless it's safe to say that, knowing their long and heated history, the Metal and Punk Connection will be watching this match with bags of popcorn in their hands, let's take it to Justin!
Justin: The following contest is an Extreme Steel Cage Match! Only way to win is to escape the cage! And it is for the SCW Bombshell Roulette Championship!
As Justin says this the titular cage descends upon the ring, there are three weapons on each side of the cage and to add insult to injury the cage looks a bit higher than the usual cage.
Adams: Chairs, baseball bats, kendo sticks, barbed wire chairs and baseball bats, they really thought of everything!
Simone: That or the Metal and Punk Connection helped pick the weapons!
Justin: Introducing the challenger!
The rock band Twisted Sister's anthem of "Burn in Hell" blares across the building and the crowd boos as Twisted Sister is escorted through the stage curtains by professional security, her arms bound around her in a secured straight jacket.
Justin: From Los Angeles, California, she is Twisted Sister!
She screams wildly, thrashing and kicking her legs as the guards have to practically have to carry her to the ring through the cage door. At ringside, they carefully unfasten her straight jacket and she quickly climbs into the ring and dashes around, screaming like a lunatic whilst her security detail are let out of the cage by Drew.
Simone: I wouldn't be surprised if Veronica is trying to sneak out of the building right now!
Adams: Would that mean that she forfeits the title!
Justin: And her opponent!
Turn my Swag on by Keri Hilison hits over the pa system as the lights begin to flash all over the arena, as the fans give a loud ovation of booing. As, a makeshift runway appears, and soon a red carpet is rolled on top of it. As, out from the back steps Veronica Taylor with a terrified look on her face. After, a few moments she begins to reluctantly walk down the red carpet runway as a few photographers appear to take her photos, but she is to terrified to do any posing tonight. She doesn't even take a look around the ring like she normally does, instead her eyes are transfixed on the ring.
Justin: From West Palm Beach, Florida she is the reigning and defending SCW Bombshell Roulette Champion Veronica Taylor.
Simone: So on a scale of one to ten how much is Veronica regretting winning the title from Kate Steele right now?
Adams: One hundred.
Veronica reluctantly steps into the ring after handing her title to Drew and watches in horror as, despite several bribe attempts by Miles, Drew closes the door behind her. She then slowly turns her attention back to Twisted Sister who is already eyeing up the weapons dangling from the sides of the cage, once the door is securely closed Drew calls for the bell but as soon as it rings Veronica makes a beeline for the cage door hoping to escape before Twisted Sister sees her.
DING DING DING!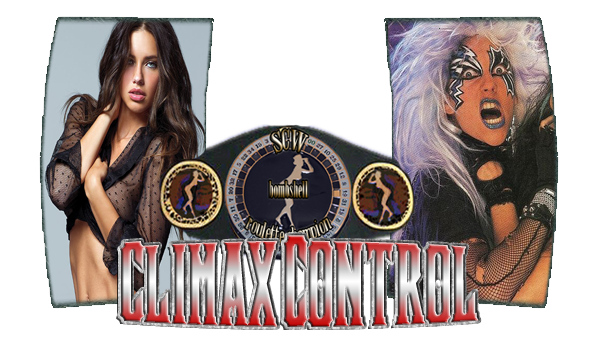 Simone: The match is underway but Veronica is already trying to escape.
Adams: If she succeeds we might have a new record for shortest Cage and Roulette Title Match in SCW history!
Unfortunately for Veronica Twisted Sister sees her rush over to the door and rushes over to the champ before taking her out of her overpriced boots with a German Suplex, Twisted Sister doesn't bother going for the early pin attempt due to the match's rules and instead grabs one of the baseball bats dangling off the side of the cage and waits for Veronica to get up.
Simone: Twisted Sister had a chance to escape there and I don't think Veronica would've minded that much even if it meant losing the Roulette Title!
Adams: Pretty sure Miles would complain though!
Veronica gets to her feet but doesn't stay on them for very long as Twisted Sister slams the baseball bat into her midsection doubling her over and allowing Twisted Sister to keep hitting her in the back with the bat until she breaks it in half over her head, Veronica seems to be out like a light so Kraven shouts orders from ringside instructing Twisted to make her first escape attempt off the match so Twisted Sister makes her way to the cage door first only to see that Drew is to busy arguing with Miles and Scott to see her.
Simone: Even with a Steel Cage keeping them separated from Veronica Miles and Scott are still finding ways to interfere in the match!
Adams: For once I don't blame them! I'd rather not think about the carnage Twisted Sister could cause as champion!
Twisted Sister decides to switch tactics and goes to climb the cage wall instead, however because climbing the cage wall takes significantly longer than escaping via the door does this gives Veronica the time she needs to recover from Twisted Sister's early onslaught and she starts climbing the cage after Twisted Sister who doesn't even realize that she's there until Veronica slams her head into the cage wall and follows it up by Back-Suplexing Twisted Sister off the cage wall.
Simone: Say what you will about their tactics but that was a good move on Veronica's part!
Adams: Going for a pin however isn't!
Indeed, Veronica has instinctively gone for a pin but she is quickly reminded off the rules by Miles and Scott who have just finished arguing with Miles, thinking that she's in the clear Veronica gets off Twisted Sister and starts going towards the door taking a moment to step over Twisted Sister and pretend to kick some dust towards Twisted Sister, this proves to be a big mistake as Twisted Sister grabs onto Veronica's foot and starts making her way back to her feet.
Simone: That's like a scene straight out of a cheesy 80s horror movie!
Adams: So who would be the final girl in that scenario?
Whilst Belinda and Jason start pondering their idea Twisted Sister is back on her feet and thinking quickly Veronica goes for an Enziguri using her free leg, unfortunately for her Twisted Sister ducks under the kick attempt and lets Veronica faceplant into the matt instead before grabbing two steel chairs, one regular and one with barbed wire wrapped around it and places the barbed wire around underneath Veronica's head.
Simone: Oh god, I think I know what Twisted Sister has in mind and as much as I dislike Veronica I don't want to see this!
Adams: This is gonna get ugly!
Scott starts to climb the cage but he's far too slow to stop Twisted Sister as she is able to slam the steel chair against Veronica's head sandwiching it between the two chairs and apparently knocking her out cold, Twisted Sister drops the steel chair next to Veronica's motionless body and starts to climb the cage, however when she reaches the top she finds Scott Sanders waiting for her and he starts yelling at the mad woman, this proves to be a big mistake as Twisted Sister grabs him by the throat.
Simone: She's not going to chokeslam Scott is she? He's got 75lbs of weight on her!
Adams: Not to mention how much the fall from that height would hurt him!
It quickly becomes apparent that Scott doesn't want to fight back against Twisted out of fear of getting in the bosses but fortunately he doesn't have to as Veronica, who has been busted open thanks to Twisted Sister's most recent attack, slams the steel chair Twisted Sister dropped into her back forcing the madwoman to let go off Scott who quickly makes his way back down the cage wall, Veronica drops the chair as well before grabbing Twisted Sister's legs and hitting a running Powerbomb on Twisted Sister driving her back first into the barbed wire chair.
Simone: Despite how afraid she was of Twisted Sister at first Veronica refuses to back down.
Adams: To be fair to Veronica I even think some of the male wrestlers would think twice about getting in a Steel Cage with Twisted Sister!
Sensing that she has the match won Veronica starts to slowly make her way to the cage wall as it becomes apparently fairly quickly that Veronica's blood loss has started to affect her performance in the match, she makes it halfway up the cage wall before Twisted Sister grabs a hold of her tights and slams her down to the matt bellow, however it quickly becomes apparent that Twisted has something sinister in mind for Veronica as she grabs the steel chair and wraps it around Veronica's neck before dragging her to the middle of the ring.
Simone: Oh god no! Like I said, I hate Veronica but not even she deserves to have her career ended like this!
Adams: Forget career, this could kill her!
Twisted Sister climbs the nearest turnbuckle and goes to finish off Veronica, potentially for good, however she quickly finds herself distracted by Scott and Miles at ringside who are clearly worried for Veronica's safety and are yelling at Drew to call off the match to no avail, however this does distract Twisted long enough for Veronica too free herself from the chair and when Twisted leaps looking for her leg drop all she hits is the chair!
Simone: Never thought I'd say this but thank god for Miles Blake and Scott Sanders!
Adams: Remind me to check if Hell's frozen over later!
Twisted gets to her feet and to add insult to injury Veronica sprays her perfume in Twisted's eyes and whilst Twisted is scratching at her eyes Veronica grabs her head from behind and hits her with the Exed Out onto the Barbed Wire Steel Chair!
Simone: EXED OUT! Not only was Twisted Sister hit with the move but she got a face full of barbed wire as well!
Adams: If that doesn't buy Veronica enough time to escape nothing will!
Veronica starts to climb the cage wall but it becomes apparent that she's having difficulty due to the blood loss, Scott meets her at the top of the cage and helps Veronica down to the bottom of the cage and eventually the ringside area prompting Drew to call for the bell!
Justin: HERE IS YOUR WINNER AND STILL SCW BOMBSHELL ROULETTE CHAMPION VERONICA TAYLOR!
Simone: That match was brutal but Veronica showed the world that she wasn't afraid to get dirty tonight!
Adams: I could make so many dirty jokes about that.......
Simone: KEEP IT CLEAN JASON! Anyway you have to wonder what state Veronica will be in for her title match against Roxi Johnson at Violent Conduct!
Veronica is having trouble walking on her two feet so Miles and Scott help her to the back after Miles gets back the Roulette Title whilst paramedics check on Twisted Sister.
---
The scene opens up backstage at Climax Control where we see the Porn Actress who also happens to be Steve Ramone's girlfriend Kaylee Saunders lying back first on a table with her legs spread, she is fully clothed mind you but the implication is still there.
Simone: Err, is Steve filming a porno backstage?
Adams: As much as I enjoy Kaylee's acting there are kids watching!
Simone: If you can really call it acting.
At this point Steve steps in front of the camera with his arms crossed.
Steve: Mark put me in the World Title Tournament, and I lost, I was put in a Number 1 Contender's Battle Royal for a shot at Rage which I should've gotten automatically, and I lost, sensing a pattern here? My recent losses have left me with nothing to do at Violent Conduct! Well I'm here to fix that with a challenge as open as Kaylee's legs right now.........or most of the week really.
Steve says before turning to Kaylee.
Steve: You can get off the table now babe!
Kaylee: Thank god, my legs were starting to hurt!
Kaylee says before swinging her legs around and hopping off the table.
Steve: That's right, I'm challenging anyone to a match at Violent Conduct in two weeks! I don't care who it is as long as I can kick their head off, now if you excuse me.......
Steve says before pulling Kaylee close to him.
Steve: We're going to put this table to good use, don't worry, no one was using it before we came here!
Steve adds before he starts making out with Kaylee as the scene fades.
---
The camera picks up on an irate looking J2H walking towards the exit of the building, his eyes narrowed as he carries the World championship over his shoulder. Pussy Willow approaches him.
Pussy Willow: J, before you go, can I ask you something?
J2H: Make it quick because I'd rather be anywhere else but here.
Pussy Willow: At the start of the show, you was in the ring with Dmitri. Has your opinion on him changed, considering he showed up to confront you?
J2H breathes deeply.
J2H: I've learned a lot tonight. I've learned that SCW clearly over pay everyone because they keep showing up in limos. I've learned that no matter what, Travis Nathaniel Andrews will always beat up someone no one has ever heard of and that doesn't work here. I learned that apparently, I'm a recurring star if you believe that idiot Andrews, regardless of the fact I'm here every week, while we see him when he can be bothered to show up. I learned that James Tuscini listens to Taylor Swift, which is fucking creepy in itself. I learned that security around here sucks and stalkers can wander around. I learned that randomness is all the rage and fuck ups get made. I also learned that Roxi Johnson only works here when she has a match, and Rage is probably hiding from Despayre. I even learned that apparently Crystal Millar does actually work here, and that Keira Fisher on a microphone is like nails on a chalkboard.
He pauses as he looks at Pussy.
J2H: As you can see, I've learned a lot.
He waves his finger at Pussy.
J2H: But Dmitri, no, nothing's changed because I looked in to those apparent dead eyes and I saw exactly what I knew all along. I saw that he is out of his depth. I saw that he is a minnow swimming with sharks, I saw a scared man. I saw someone who knows he's lost before he's even got in the ring with me. Come Violent Conduct III, I will back up my words as always and walk out still the SCW World Champion.
J2H turns away and walks away, leaving Pussy standing alone.
---
Justin: The following contest is your main event for the evening and is a fatal four way match... Introducing first.
Surfer Boys start to play and the Surf Boys, Narly and Radical appear dressed in Bermuda shorts, sandals and holding surfboards under their arms.
Justin: Being accompanied to the ring by Narly. From The Beach, weighing in at one hundred and eighty five pounds, he is Radical!
They turn around high fiving each other. They walk to the ring high fiving the fans and when they get to the ring, throw the boards under the ropes and climbs in as the fans cheer. The put their boards in middle of the ring and jump on them "ring surfing" as the fans cheer.
Justin: And his opponent, being accompanied to the ring by Lord Raab...
Monster and Animal I Have Become (mash up) by Skillet and Three Days Grace play over the sound system as Samuel McPherson and Lord Raab come through the curtain with Henry Losak behind them as they walk side by side together to the ring, ignoring the fans as they step over the top rope together while Henry goes through the middle rope.
Justin: From Last Vegas, Nevada, weighing in at two hundred and eighty pounds, he is Samuel McPherson
Raab and Samuel do a holdup in the ring with the fans booing on them as Henry steps out of the ring with Raab and Samuel stand in the ring waiting for the match to start.
Justin: And their opponent, being accompanied to the ring by Eyesnsane..
IAIN SAYN NUN by OGYOLA X starts to play.
Justin: Weighing two hundred and twenty five pounds, he is Jon Dough
We see Jon Dough come from behind the curtains to a crowd pop. Eyesnsane comes the curtain to a shower of boos. Jon pauses to wait for Eyesnsane to catch up to him. the two give a fist bump to each other. The crowd showers them with a mix reaction as the two make there way to the ring. Jon slides in from the bottom ropes while Eyesnsane jumps on to the ring apron and then jump over the top ropes to makes his way in the ring. Eyesnsane and Jon Dough each get on top of a turnbuckle. Eyesnsane rasies his arms in the air to a shower of boo. Jon Dough then raises his arms up the air to a shower of cheers. The two get down and meet in the middle of the ring each other a nod while the crowd showers them with a mix reaction.
Justin: And their opponent, being accompanied to the ring by Ben Jordan...
The strong, pulsating beats of Aerosmith's hit "Love In the Elevator" begins to strike out across the sound system of the arena and the fans begin to look around anxiously as spotlights begin to hit the crowd...
Justin: Ladies and gentlemen, please welcome one half of the World Tag Team Champions, Jamie Dean!
The song continues to rock throughout the building as the cameras finally pick up the members of the championship team, weaving their way through and around the fans, making their way from the backstage area! The fans are absolutely eating it up that the prestigious champions are entering this way, being so close to them. They smile and laugh in delight, clapping their hands as Ben leans in to pose with a small child and snap a selfie, giving the young fan a moment to always remember. His tag team partner Jamie has fun in his own way as he pulls a young man up from his seat and plops down into the chair, pulling the fan down into a seated position on his lap as the fan laughs at the his antics.
Ben comes up between two more fans and props his chin on their shoulders, reaching around for another smiling selfie as Jamie jumps over and joins in on the pose with a 'photo bomb', giving the two fans a delightful moment. The two champions pull apart from the fans and continue to make their way through the capacity crowd, patting shoulders and slapping hands offered out to them until they arrive at the barricade at ringside. They enter the ringside area through the corner opening and Ben hops up onto the ring apron before jumping to the corner and holding aloft his half of the tag team belts, and is greeted by applause. Ben then vaults over the top rope and into the ring while his partner, Jamie, slides into the ring beneath the bottom rope. As Ben stands and poses for the fans, Jamie crawls on hands and knees through his partner's legs, smiling for the fans' benefit causing Ben to slowly shake his head and smile. He reaches down to Jamie, grabbing his hand and lifting him to his before turning his attention to their opponents.
Simone: Four of the eight competitors that will battle for the tag titles in two weeks battle it out!! How will Jamie Dean react to the loss they suffered two weeks ago??
Adams: He should focus more on the three other men that want to tear him apart!!
Jacob points at all four men to get to their own corner before calling for the bell.
DING DING DING!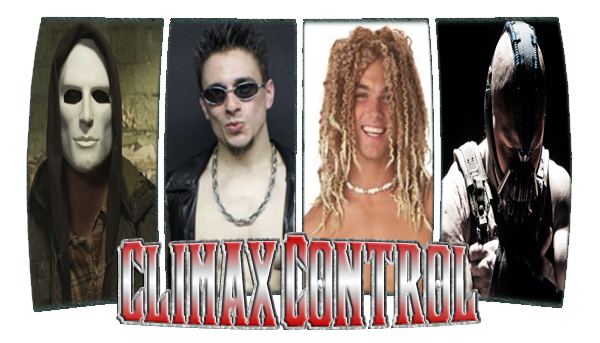 We see Jamie, Radical and Jon Dough look at each other before staring at Samuel as all three of them charge in on him as we see them push Samuel into the corner. There we see Radical and Jon Dough drive their shoulders into the midsection from Samuel as Jamie runs to the other side of the ring and then charges in on them and jumps over the backs of both Radical and Jon Dough with a cross body block into the corner. Amazingly being caught by Samuel as he tosses him over the top ropes and past the ring post to the outside hard.
Simone: Good God!!!
Samuel then blasts a forearm across the backs of both Jon Dough and Radical stagger backwards as Samuel grabs the throat of Radical and choke slams him hard to the canvas before turning his attention towards Jon Dough. Who turns around and walks straight into a big boot from the member of the Monstimals who looks around the ring as we see Raab applaud his partner for the destruction that he brought to the match.
Simone: Just like that Samuel just turned the tide of the match as we thought all three other smaller men were teaming together.
We can see Ben Jordan look after his tag team partner, checking on him as we see Eyensane and Narly climb the ring apron as they try to attract the attention from Samuel away from their tag team partners.
Adams: I thought this was a fatal fourway??
Simone: It is, but we all know that there are no disqualifications in these type of matches!!
Samuel takes one step towards Narly, as the Surfboy member jumps back to the concrete floor as we see Radical getting to his feet and jumps on the back of the member of the Monstimals before wrapping his arms around his head for a sleeper hold. Trying to put the Monstimal member to sleep as we see Jon Dough get to his feet and runs to the ropes and delivers a shotblock to the back of Samuel's left leg. This causes the monster to drop down to his knees as we see Radical drive his elbows into the forehead of McPherson. We can see Jamie Dean slowly get to his feet as we see Radical and jump on the turnbuckles for a move towards both men as Jamie pushes him from the turnbuckles and sends him crashing down on the canvas. He then jumps on the top rope and jumps towards Jon Dough with a flying forearm and sends Jon Dough down to the canvas hard before going for the cover.
Jacob: One!! Two!!
Jon Dough kicks out at the count of two as Jamie Dean turns around and sees Samuel slowly get to his feet. He charges to the ropes where Raab pulls down the top rope and that sends the co holder of the tag titles crashing to the outside. This causes Ben Jordan to charge in to the Monstimals member as he jumps from the steel steps and drives an axhandle hard between the shoulder blades of the Monstimals member. He then bashes him face first into the steel guardrail as this causes Narly and Eyensane to charge in on them as we see a battle ensue on the outside.
Simone: What match is more exciting to watch??? Good God!!
Jon Dough gets to his feet as he sees Radical down, he grabs him by the head and delivers a scoop slam before going for the cover. Only to have Samuel to grab him by the head and drives series of headbutts to the back of Dough's head before lifting him up and dropping him down hard with a huge Belly to Belly suplex. Samuel goes for the cover as this time it is Jamie Dean that saves the three count as he has slid back in the ring and starts to beat Samuel down with lefts and rights before getting to his feet and catching Radical mid air as Radical went for a cross body block and slams him hard on the canvas before going for the cover.
Jacob: One!! Two!!! Th....
Radical kicks out at the final moment, we turn the attention to the outside of the ring where we see Ben Jordan trade blows with Lord Raab while Eyensane has Narly in a chokehold. Raab blocks a punch from Jordan before driving a knee into the midsection of Jordan Raab blocks a punch from Jordan before driving a knee into the midsection of Jordan. He then bashes him into the steel ring post and stands over him as his breathing gets heavier.
Simone: Uh oh... I have a feeling he is going to have an anger fit!!
Just before Raab is going to do something towards Ben Jordan the lights suddenly go black and the Titan Tron suddenly starts to flicker and we can suddenly see something flash along the screen
Lord Raab, are you ready to be riding with the King??
The lights come up again as we can See Raab stare at the titan tron, not knowing what to think of it when suddenly Ben Jordan jumps towards him and delivers a Bulldog Headlock on the concrete floor while staring over him.
Simone: What in the hell?? What was that all about???
Adams: Is Kain targeting Raab now???
Simone: I don't know, this doesn't look like the work of Kain!!
Adams: Who else is the King in the SCW???
Meanwhile back in the ring we see Samuel trading blows with Jon Dough, while on the other side it is Jamie Dean and Radical are working on each other as well. Jamie gets in a standing side headlock as he rubs his hands all over the back of Radical in a non wrestling way. causing Radical to react in a panical way with whipping him in the ropes. But it is Jamie that ducks under the clothesline and locks Radical in a full nelson as he lifts him up high and goes for a slam but Radical manages to wrap his legs around the waist of Dean and rolls through and somehow manages to get him in a modified victory roll as Jacob goes for the three count.
Jacob: One!! Two!! Th...
Jamie manages to kick out as we see Samuel toss Jon Dough over the top rope and we see Jon Dough land on the ring apron. Samuel goes for a big boot, but Jon Dough manages to sidestep. Causing Samuel to get his leg stretched out and hyper extend it a little bit before Jon Dough grabs his leg and drops hard on the concrete floor. Causing the leg to hit the top rope and Samuel falls down on the canvas ackward while holding on to his leg in pain. Jon Dough slides in the ring and climbs the turnbuckles and comes off the top turnbuckle with a splash at the same time that Radical goes for the cover again after hitting a dropkick on Jamie Dean.
Jacob: One!! Tw...
Jamie Dean kicks out as Jacob continues his count
Jacob: Two!! Thr...
This time it is Samuel that kicks out at the count of two as Jon Dough looks at the ref shocked. Radical grabs Jamie Dean and whips him into Jon Dough, causing Dough to be thrown out of the ring by the impact as Radical goes for a Headlock Bulldog on Jamie Dean from behind. But Jamie grabs Radical from the moment he feels contact and executes a modified Jawbreaker as that causes the fans to go nuts.
Crowd: Holy Shit!! Holy Shit!!!
Jamie sees Samuel stirring a little bit as he runs to the ropes and goes for a baseball slide, sending the big monster to the outside where we see three tag team members brawling while Raab is still staring at the titan tron where the message was moments ago.
Simone: Raab is really not focused on this match!!!
Jamie turns his attention towards the match, he sees Radical slowly start to move again as he grabs him by the head and delivers a Snap Suplex in the middle of the ring before going for the turnbuckles. He stares around and sees that nobody is around him to stop him before going for a 450 splash on top of Radical as Jacob goes once again for the three count.
Jacob: One!! Two!! Three!!
Jacob calls for the bell as Jamie Dean rolls off of Radical as his music starts to play.
Justin: The winner of this fatal fourway!!! Jamie Dean!!!
Simone: Jamie Dean picks up a huge win.
Adams: This puts Team BJ in the driving seat for Violent Conduct III!
Simone: I wanna know who tried to get in Raab's head during the match.
Adams: That's a place I wouldn't wanna be.
Simone: That's all we have time for. We will see you all in Ottawa in two weeks time for Violent Conduct III! G'night everybody!
---
Thank you! To Chris, Mark, Gerrit, Annie, The Lord MK, Jenny, Andy, Brit, Dustin, Mercedes, Keira, Todd, Casey, Marge, Court. Also thanks again to Annie for the match banners and Christina Bentley for the video and to everyone who roleplayed.