The crowd is alive with energy inside of the Gold Coast Casino in Las Vegas, Nevada. The camera scans around the capacity crowd, cheering and waving while holding up signs for their favorites.
A spotlight begins to shine and the crowd cheers as ring announcer Justin Decent steps out onto the stage, clad in the spirit of the season, with a Santa hat on his head, tight red velvet short-shorts with mistletoe on the belt buckle, and red leather boots. The handsome exhibitionist jogs out to the ring, slapping hands to the fans who reach out to him.
Adams: I bet Despy has some competition going with Justin in that getup!
Justin is handed the microphone by Jason Adams as he runs up the ring steps and climbs inside of the six-sided SCW ring and walks around, pumping his fist in the air to the tune of the crowd's chants;
"SCW!"
"SCW!"
"SCW!"
Justin then hops up onto the corner turnbuckle and smiles, looking out around the Grand Ballroom at all of the fans filling the rows of seats around the ring and ballroom itself. He drops back down and takes his place in the center of the ring where he brings the microphone up to his lips.
Justin: Hello everyone and MERRY CHRISTMAS!
The crowd cheers!
Justin: On behalf of Mark Ward and Christian Underwood, welcome back to the Gold Coast Casino in Las Vegas, Nevada, and welcome to Sin City Wrestling's annual holiday edition of Climax Control!
The crowd cheers!
Justin: Now please help me welcome the Hostess With the Mostess for "Climax Control" -- Miss Amanda Hugginkiss!
The crowd applauds and cheers as Amanda comes prancing out, dressed as Mrs. Clause. A tune that sounds like "It's Beginning To Look A Lot Like Christmas" starts playing and the performance begins.
Amanda: It's beginning to look a lot like syphilis
All around my nose.
I picked him up at the 5 and 10
He buttfucked me once and then,
He lodged a candy cane up my asshole.
It's beginning to look a lot like syphilis,
Boy is my ass sore.
But the prettiest sight to see
Is his pecker to his knees
When I'm on all fours.
A pair of hopalong boots
And a pistol that shoots
Is much too much to ignore.
First we will talk and then go for a walk
But I hope he wants to do more.
And Mom and Dad can hardly wait for me to fuck a whore.
It's beginning to look a lot like syphilis,
But I still like boys more.
But the ugliest site to see is the canker
That will be on my own back door.
The crowd cheers and laughs as Amanda curtsies and disappears behind the curtains.
The camera cuts to the broadcasters table where sits Belinda Simone and Jason Adams, both dressed in their holiday finery.
Simone: Hello everyone, and welcome to this very special Christmas edition of Climax Control! I am Belinda Simone.
Adams: And I'm Jason Adams, and if you're out there Santa, I've been VERY good this year!
Simone: We have six matches scheduled tonight, including a big world title match in the main event!
Adams: But it all starts off with the Bombshells of SCW when Sam Marlowe goes up against Kahlan "Bliss" Fischer!
Simone: And remember everyone: this is the Christmas show! Each match tonight will have a special holiday themed stipulation as only SCW is capable of!
Adams: And each determind with a spin of the heel, er, wheel!
Simone: I knew I shouldn't have given you that bottle of absinthe for the gift exchange! Up next, Gabriel Asar returns to active competition and he has a huge tst ahead of him, figuratively of course, as he goes against Despayre.
Adams: King Despy! All bow down to the King!
Simone: Then more Bombshells are in action when the strongest woman in SCW, Traci Patterson, takes on Candy Overton!
Adams: I'll drink to that!
Simone: Not any more until after the show you won't! I'm not picking your ass up off the ground again!
Adams: Scrooge! Hey then we got Steve Ramone going up against the unluckiest kid on earth, Tim Staggs!
Simone: Unlucky? How do you figure? He's one-half of the World Tag Team Champions.
Adams: Yeah and he's also attracted the attention of Brother Grimm! *shudders*
Simone: True enough! Then we have a triple thrat match featuring all former champions, and one returning Bombshell when Alexis Morrison returns to active cmpetition against both Crystal Hilton and Lucy Serapina!
Adams: Santa got my letter! Alexis is back!
Simone: And he also got the letter from Casey Willliams judging by our Main Event because Casey has received the biggest gift of all, a shot at the World Heavyweight Championship!
Adams: I guess after what Drake Green did at December 2 Dismember III, all he gets is a big lump of coal.
Simone: And we are getting set to kick things off tonight and I --
Jason leans over with a sprig of mistletoe in hand and gives Belinda a fast smooch on the cheek! Belinda pulls away and draws her fist back but Jason quickly dons a pair of false eyeglasses and points at them. Belinda can't help but smile and shake her head in faux annoyance.
The opening beat of drums is heard through the speaker, The fans instantly boo and cheer as a huge guitar rift starts to play as this pryo's explode either side of the stage. Skid Row's "Midnight Tornado" Starts to boom through the speakers. The smoke starts to clear and Hot Stuff Mark Ward is seen standing on the top of the stage. He points to the fans on the left side of him, then to the fans on the right, and then clinches his fists. He starts to grind his hips as the rock music continues to blast out. He takes a few steps forward to the beginning of the ramp and does a double muscle pose, causing more pyro's to explode behind him and the fans react louder. Hot Stuff is wearing an expensive looking light grey suit, with a white shirt. He slowly walks down the ramp, stopping every few feet to pose for the ladies in attendance. Hot Stuff walks up to the ropes and jumps over them, before running and jumping on to the ropes, his arms held high in the air, fans still booing. He jumps down and take a mic from Justin Decent.
HS: Oh Vegas, we're home!
The crowd quickly boo the smiling boss
HS: You guys can boo all you want, I couldn't give a shit.
Hot Stuff walks up and down the ring.
HS: You all claim to be smart wrestling fans these days, yet you couldn't see what was right before your nose. You couldn't see the wood for the trees and you couldn't see exactly what I was doing. I put together a force last Sunday, a force that you can not contain here and I'm sure you're wondering how you missed it. Think back all those months, think back to when Drake was talking about a return on social media, prompting me to end his dreams there and then. I knew Christian would run to him and try and get one over on me, and he did. Except, I got their first.
The crowd boo as Hot Stuff smirks.
HS: I knew I had the chance to take SCW and shake it to it's very core. Do you think it was coincidence that Sean Jackson made it public that he would go against me? No, how about Travis being the only one to publicly side with me? No. It was all part of the grand plan, but you know what tipped me over the edge, was you Goth, and you Raab. You two ungrateful bastards telling the world you had no connection to me. That hurt.
A look of mocking pain crosses Hot Stuff's face
HS: I knew then you two and that retarded mute like thing will be my first victims and the best part of it. None of you even saw it coming, none of you had the brainpower to see this happening in front of your eyes. Now it's time to introduce you to the three men that will grab SCW by the throat and shake the life out of it, The New Supremacy, he is the future of SCW, a man you will see improve leaps and bounds, the man you're gonna wish you were. The must see superstarr, Total Non-Stop Attitude, he is Travis Nathaniel Andrews!
After that great introduction, "Las Vegas" strikes up as the Las Vegas crowd burst into loud boos as Travis Nathaniel Andrews walks out wearing a charcoal grey Armani suit with his custom made Oakley shades over his eyes. His signature smirk is plastered on his face as he walks down the ramp with both arms stretched out wide. He hops up onto the ring apron and swings his leg through the ropes. He fully enters the ring and shakes the hand of both men. Travis continues to smirk while walking over toward the technician and takes the microphone.
Andrews: I really hope Goth learned a valuable lesson in all of this mess. Never take credit for someone else's work. He might think it was me beating a broken record but I just love being the one who reminded him. You see, he couldn't beat Raab. That night he and that walking snooze fest fought for that Roulette belt was the most boring match I ever witnessed. I had taken shits more enjoyable than match.
Travis takes a moment to glance around the casino hall and see all the long faces on the crowd.
Andrews: Why all the long faces? Are you people not happy to your favorite wrestler working side by side with the very best in this business? The Monstimals should have known this was going to happen. Look at what you got inside this ring. All of the must see talent is standing before you all for free. We could have charged you all for this once in a lifetime appearance but it's the holiday season. We didn't want to be too greedy for you penniless fucks.
His smirk gets a little wider as he chuckles a bit.
Andrews: Then again I could careless about your holiday budgets. I'm still going to have the best damn Christmas then all of you anyway. The New Supremacy is going to run this place and there is nothing you can do about it. The Must See Superstar will be coming to a city near you with limited ticket sales. Only the rich and deserving people will get a meet and greet with Mr. SCW. Now if those nasty, disgusting Monstimals want a piece of me well take a number boys because I only deal with shit on a need to know basis.
He laughs while stepping back a bit while continuing to scan the entire room.
HS: And the man who knows the game back to front, inside out, inside your head before you even know it, he is already an SCW legend and YOUR Internet champion, the one, the only The Mental Rapist, Sean Jackson!
v/o: "Las Vegas, Can you feel it coming, in the air tonight?"
The lights in the arena shut down, leaving the crowd in the dark, as bright flashes start to burst through out, acting as it were streaks of lighting. A dark crimson color light illuminates the entrance area as a thick mist rolls across the entrance ramp.
A hush falls over the stadium as the crimson mist pours off the entrance ramp and into the crowd. Without warning, crimson colored lights explode throughout the stadium. A video explodes on the screen as you can see the letters slowly fade in, and as it does the popular Phil Collins song "In The Air Tonight" begins to filter throughout the arena as the letters finish forming the nickname Mental Rapist.
Through the crimson mist, two very beautiful women from Las Vegas carrying baskets making their way onto the entrance ramp. The arena erupts into whistles and catcalls as both are dressed in very scantily fitted outfits, low cut with lots of leg showing. They get to the edge of the stage before Sean Jackson steps into view. Jackson is motionless, completely focused, his face adorned with a serious look.
His face remains stoic as Vanessa and Marshall Owens step into view, taking up positions behind them. After soaking up the reaction for a few moments, he motions that it's finally time to make their way down the ramp. As the entourage moves toward the ring, the two women reach into their baskets and begin dropping $100 bills for Sean Jackson to walk on.
The fans closest to the guard rails attempt to reach for the fallen bills, but are unable to so as Sean Jackson and company continue the slow trek towards the ring. Sean has the Internet Championship slung over his shoulder. Of course, Marshall is in his normal suit and tie.
As both women stop on either side of the ring steps, they continue to drop $100 bills on the steps and toss them in the ring in order for the Dallas, Texas native to continue walking on. Once in the ring, the spotlight continues to bathe Sean Jackson as he takes to the turnbuckles and slowly climbs up. As he sets foot on the middle turnbuckle, the ring is surrounded in falling pyro on all sides as he peers out at the fans at ringside. Much to the approval of a clapping Marshall and Vanessa, he then begins to pose with the championship belt before hopping down off the turnbuckle. As the pyro dies out, the lights come back on, returning the light to the stadium.
Standing next to Mark Ward and Travis Nathaniel Andrews, Sean Jackson is wearing a custom fit William Fioravanti Bespoke suit valued at approximately $25,000 with the Internet Championship belt draped over his shoulder. Sporting a million dollar smile, the Mental Rapist has that *I told you so* look on his face. Raising the microphone to his lips, the Dallas native wants to talk and everyone is going to hear the message, whether they want to or not.
Jackson: You know, sometimes I wish it wasn't so easy. Sometimes I wish you simpletons would at least make this a challenge, but no, it's above your capabilities. Take Lord Raab for instance…
The Internet Champion taps the faceplate of his championship belt.
Jackson: All that time, with every hint I dropped, he still never caught on to the master plan. I practically laid it out to Raab on a weekly basis and he still never caught on. But there's a reason he never caught on…
That million dollar smile turns into a billion dollar laugh, all at Raab's expense.
Jackson: Look at the one worded moron he associates with. Yeah, I'm talking about that idiot Samuel. As far as I'm concerned, they deserve one another because idiots tend to flock together, which is the reason New Supremacy won't have a single thing to worry about. And why you ask?
As the fans in the arena boo, Sean makes sure to hesitate a bit while soaking it all in. But of course, when you are a member of this group and under the leadership of Mark Ward, there really isn't anything to worry about.
Jackson: Because look inside this ring, look at the talent that stands before you. We are smarter than you, stronger than you, and when we say we're going to do something, we do it. Just like I told the world I was going to set that goofy joke Raab on fire.
The Dallas native reaches into his pocket and takes out a zippo lighter. Flipping the lid up, Sean uses his thumb to activate the flame.
Jackson: Yes, it was just that easy. But this is a time to be festive, it is a time to celebrate, not to waste it on that loser.
Confidently, the Mental Rapist turns a complete 360 degrees while showing off the expensive suit to everyone outside the ring.
Jackson: This is the season to be jolly, to be happy...
He taps the faceplate to the Internet Championship.
Jackson: To be in New Supremacy. Come on people, did you honestly think I would ever turn my back on Mark Ward? He is the man who brought me here, he is the man who has allowed me to punish at will, to give me this playground in which to continue my craft.
The fans boo.
Jackson: Hey, don't boo us...boo yourselves. It is your fault that December 2 Dismember went down the way it did. There isn't a single soul in this ring who hasn't figured what you people are about. You're leeches, blood sucking leeches who want to live vicariously thru us, wishing that you could do the things we do, and say the things we say. Then, have the gall to sit there and criticize us while in the comfort of family and friends. Well to that, I say thank you because you helped create the New Supremacy and every time someone gets caught up in our collateral damage…
Sean points to the fans.
Jackson: It will be your fault.
Letting the mic slip to his side, the Internet Champion relinquishes the floor because now the fun really begins.
HS: And now it's time, it's time for you to see the man himself, the man who played you all like a cheap little dollar store game, the man who last Sunday shocked the world, the man who couldn't give two shit's if you like him or not, he is the SCW World Heavyweight Champion…… DRAKE GREEN!
The lights dim and a white filter shoots through the arena. "Hail to the King" by Avenged Sevenfold begins to ring out from the PA system as Drake Green comes out from behind the curtain to massive boos. He's wearing a black pinstriped suit with a white shirt and a bright red power tie. On one shoulder lies the Roulette Championship and the other sits his World Heavyweight Championship belt. He has a wide smile on his face as he makes his way to the ring. When he gets into the ring, he takes the microphone from Hot Stuff.
Drake: Oh go ahead and fucking boo.
He seems to take in the boos with a smile.
Drake: For one whole week all I heard was why? Why, Drake, why? Here's the answer….
He walks around the ring a bit.
Drake: Because I could. Because it was finally time to do something for myself. For years Ive done what all of you wanted me to do. I did what was best for you. Well...finally I did something for myself. Finally I've moved on to taking care of me.
More boos.
Drake: Goth is a loser and he is has no business being the Heavyweight Champion of the World. Just like Casey Williams has no business being the World Heavyweight Champion. I am the Champion for a reason. I am the greatest Champion this company, and quite frankly this sport, has ever known and I was sick and tired of not being able to say it out loud. Because let's be honest...if I wasn't here there wouldn't even be a show. Remember that, I am the show. I am Mr. Showtime and I have been chosen to lead this company into 2016. I am the Chosen One and it's about time you all come to accept it. I have.
HS: Three men, three men that will be the faces of SCW for a long time to come, three men that will strike fear into everyone's hearts up and down the wrestling world. It doesn't get more powerful than this. Ladies and Gentlemen, I give you The New Supremacy. Shit just got very real very fast, and that is something none of you can handle. We run SCW, you're just gonna have to get used to that.
Hot Stuff smirks as he throws the microphone up in the air and "Hail to the King" plays and the group leaves the ring to huge boos.
Mikah is seen walking down the hallway, sporting a red dress with stiletto heels on her feet. She hums softly to herself as she has seemingly rid herself of the child for the time being. She sees pictures being taken down the hallway and frowns before moving in that direction. She then sees kids lined up to take pictures with Santa Claus. A smirk plays on Mikah's face as she sees that none other than Despayre with his trusty sidekick, Angel is seen to be next. He was sporting the usual Santa hat with a mistletoe on it which only causes Mikah to smile even more. Mikah walks over and literally pushes one of Santa's little helpers out of the way and steals the girl's hat and places it on her own head.
Mikah: Move, bitch.
Mikah had no worries about shoving aside other women as she had a mission to accomplish. She adjusts the hat on her head so it was hanging perfectly before she watches from a small distance as Despayre and Angel are next. She moves even closer before watching as Despayre and Angel walk over to Santa to sit on his lap and tell him what he wanted for Christmas.
Despayre: It's not much...
And Despayre holds out a rolled up list and unties the ribbon and the paper unrolls down past Santa's feet and all of the way to the floor!
Despayre: First of all, no clothes! Well, maybe a Grumpy Cat sweater! I'd also like a Castle Grayskull! The website that sells `em says they're sold out but you're Santa! You can manage! Also I want...
As he finishes telling Santa his list, Mikah walks over and kisses Despayre swiftly on the cheek just as the camera snaps the picture.
Despayre: Oh NO!
Despayre cries out in anguish! He jumps off of Santa's lap and runs off, rubbing his cheek and leaving a giggling Mikah behind!
Despayre: It BEGINS.....!!!
Justin: The following contest is a Garland Match and introducing first…from Toronto Ontario Canada…Kahlan Fischer!!
Intro Riff of "Ex's & Oh's" cues as Purple strobe lights illuminate figure at the top of the ramp. Bliss tips her head back as the lights colour her face. She smiles wickedly before strutting down the ramp. Once at the ring she hops up on the apron, climbs in the ring. Once in the ring she climbs the turn-buckle and holds her hands up in pre-determined victory .
Justin: And her opponent…from Houston Texas…Sam Marlowe!!
"Set Me on Fire" by Thousand Foot Krutch begins to play the image of fire begins to play against the curtain to backstage. Stepping through the curtain of fire, a woman walks out with a smile as she poses at the entrance. Sam raises her arms as she is introduced. Heading to the ring, she plays to the fans, slapping hands and posing with others. Finally she climbs the stairs to the ring apron and lays herself across the middle rope and blows a kiss to the camera and then rolls inside the ring. Walking towards the corner, she unzips her short jacket and pulls it off. Handing it to ringside staff, she turns and begins stretching out for the match as she watches her opponent.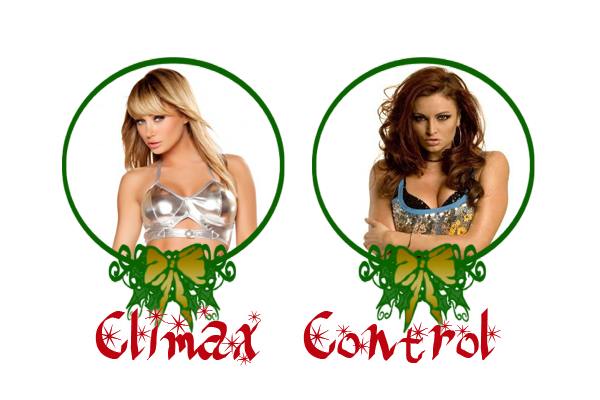 Simone: This match is a garland match and if you don't know that kind of match, it is a strap match using garland as the strap.
Adams: I don't know if that is going to be strong enough to keep those women together if they aren't careful. Do you think they are using industrial strength garland?
Simone: I am pretty sure they are. Anyways, to win the match, a wrestler needs to hit all six of the turnbuckles one after another.
Drew Patton holds up the garland between the pair. He helps Sam and Kahlan put the loops over the wrists of the two bombshells then signals for the bell. As Kahlan and Sam begin to circle in the ring, each reaches out a hand and shake them before continuing to circle each other.
Simone: What a show of respect between these two.
Adams: It is Christmas you know. And I don't think either of these bombshells are going to be the Grinch in this match.
Kahlan and Sam lock up in the middle of the ring with a collar and elbow tie up the Kahlan turns into a headlock. Sam pushes her off into the ropes and is sent to the mat with a shoulder block from Kahlan. Seeing Sam on the mat, Kahlan charges across the ring and bouncing off the ropes on the opposite side jumps over Sam who rolls to her stomach. Getting to her feet, Sam catches Kahlan and uses a hip toss to drop Kahlan to the mat. Sam backs away and watches as Kahlan gets to her feet. The pair lock up again and Sam is the one that locks in the headlock and then flips Kahlan to the mat. Sam grinds in the hold as she attempts to wear down Fischer. Letting go of Kahlan, Sam makes her way to her feet and begins to walk towards the first corner. Kahlan wraps her end of the garland around her wrist that pulls Sam up short and prevents her from tapping the turnbuckle. Kahlan gets to her feet and charges across the ring to take Sam off her feet with a clothesline then uses the momentum to reach the corner and tap the turnbuckle.
Simone: Early in the match and Kahlan has already managed to tag the first turnbuckle lighting up the red light there.
Adams: This is going to be good. Both women are quite good and it is going to take more than a couple of clotheslines to tag all six turnbuckles.
Sam gets to her feet quickly and yanks Kahlan away from the turnbuckle and catches her with a roundhouse kick. While Kahlan is on the mat, Sam goes and tags the same turnbuckle and then makes her way to a second turnbuckle. Kahlan who has made it to her feet, turns Sam around and monkey flips her to the middle of the ring. Wrapping the garland around her wrist, Kahlan grabs Sam and pulls her up to her feet and then whips Sam into the ropes then follows her in with a hard forearm. Sam sags against the ropes as Kahlan backs away then catches Sam with another monkey flip. Kahlan rolls to her feet and moves towards the second turnbuckle raising her hand to slap it. Sam has kipped to her feet and catches the hand before it hits the turnbuckle with a lasso made from the garland. Kahlan tries to force her hand down but Sam keeps pulling the garland to prevent it. Sam moves beside Kahlan and then catches her and slams her head into the turnbuckle which Patton motions that counted as a tap. Sam quickly tags the turnbuckle as well keeping it even.
Simone: Sam doesn't need to give the win to Kahlan and if she keeps using the turnbuckle as a weapon.
Adams: But if she uses the same turnbuckle, that wouldn't count for the others.
Simone: I don't think that they want to do that either. Both Bombshells will want to end this quickly.
Sam whips Kahlan towards the other side of the ring but grabbing the garland brings Kahlan up short. Turning towards Sam, Kahlan is caught with a lou thesz press that Sam uses to take Kahlan down. Crawling over the downed Kahlan, Sam makes her way to the third turnbuckle. Tapping it, she gets to her feet and is taken off her feet with a dropkick from Kahlan who then tags the turnbuckle.
Simone: Sam and Kahlan are evenly matched in this fight. The winner will be the one that taps the last turnbuckle first.
Adams: It is all tied up now and three turnbuckles left to tag.
Both bombshells look at each other and then charge across the ring from each other in an attempt to tag another turnbuckle but the garland prevents the two of them from tagging the turnbuckle. Turning back to each other, they begin a tug of war to try and tap the corner. When neither of them can tag the corner, they charge towards each other and take themselves down with a double clothesline.
Adams: Sam…Kahlan..nooo. They took each other out…
Simone: They are working their way towards the corners again.
Crawling towards opposite turnbuckles, neither can make it as the garland pulls tight once more. Each woman gets to her feet with Kahlan reaching her feet first. As Sam is reaching a vertical base, Kahlan hits a float over DDT. Sam lays sprawled on the mat as Kahlan moves towards the turnbuckle but is stopped. Sam's arm is held up but lying dazed makes her deadweight which Kahlan needs to pull on the garland to drag her towards the corner. Tapping the fourth turnbuckle, Kahlan picks up Sam and tosses her into the corner which Drew motions as a tag on the turnbuckle. Kahlan smiles as she grabs Sam by the wrist and whips her towards the opposite corner which puts Sam up in the count as the referee counts that as a tap on the fifth turnbuckle. Kahlan follows Sam in with a splash as she taps the turnbuckle too. Kahlan backs away as Sam sags in the corner. Kahlan puts her hands up as Sam shakes her head. Kahlan moves towards Sam and whips her into the ropes away from the corner. Kahlan pulls her back with the garland and uses a drop toe hold that lays Sam out on the middle rope. Kahlan charges after her and hits her Divine Salvation that sends Sam into the middle of the ring and onto her back. Kahlan slowly walks towards the final turnbuckle but is stopped by Sam as she quickly rolls over the garland to shorten it enough so Kahlan can't tag the turnbuckle. Kahlan stops and turns back to Sam who is still wrapped in the garland but is picking herself up slowly. With her opponent tied up by the garland, Kahlan moves towards Sam who spears Kahlan to the mat with a shoulder.
Adams: Spear by Sam Marlowe!
Kahlan sags to the mat clutching her midsection as Sam fights her way out of the garland. Kahlan quickly grabs handfuls of the garland as Sam decides to end the match. Pulling Sam towards her, Kahlan loops the garland around her neck and holds her still as she gets onto her knees. Sam gets to her feet and backs away enough to hit a handstand which she uses to kick Kahlan to the mat once more. Sam drops and lays on the mat breathing heavily. Kahlan rolls to her stomach as Sam rests on her hands and knees to watch across the ring. Both bombshells get to their feet. Sam looks at the turnbuckles then at Kahlan who sees that the final turnbuckle she needs to reach is behind Sam. She tries to get around Sam who steps in front of the turnbuckle to prevent Kahlan from tagging it. Kahlan pulls on the garland which brings Sam closer. Sam charges across the ring and launches herself at Kahlan with a cross body. Both women go down to the canvas which Kahlan turns into an ankle lock on Sam which makes her scream in pain. Kahlan wrenches the ankle which makes Sam slap at the canvas in pain. Drew Patton moves towards the two and is asking Sam if she wants to give up. She shakes her head no as Kahlan wiggles towards the corner that she needs to tag. Sam forces her foot against the chest of Kahlan as she tries to fight off the ankle lock. Kahlan rolls away from Sam who grabs at her ankle. Kahlan gets to her feet and with one last look at Sam moves to tag the last turnbuckle. Sam fights her way to her feet then rushes to Kahlan and takes her down with a double knee backbreaker that leave Kahlan on the mat. Sam rolls to her knees and crawls towards the turnbuckle herself. The two final make it to their feet and Kahlan sees Sam about to make it to the corner and charges across to tag the corner herself but Sam is between it and Fischer who slams into Sam and sends her into the corner face first. Kahlan follows in about to slap the turnbuckle as the bell rings. Looking at Drew, Kahlan is surprised as he helps Sam to her feet then holds her arm up.
Justin: Winner of this match SAM MARLOWE!
Kahlan paces angrily when she realizes that she helped Sam win the match. Sam staggers slightly as she realizes that the match is over. Kahlan moves towards Sam and looks like she is going to do some damage to Marlowe but stops right in front of Sam and then reaches for her arm and raises it as Set me on Fire plays. Sam turns and gives Kahlan a hug then holds her hand up as well.
Simone: What a show of sportsmanship between these two.
The camera opens up backstage as SCW backstage workers and superstars are buzzing around as the show is now underway. A familiar face is seen just arriving through one of the entrance/exit doors and it's none other than former three-time Bombshell Champion, Misty! She has a determined look on her face as she searches through the people in the hall, not finding whoever she might be looking for. Her eyes light up a few moments later when she spots a familiar face and she rushes towards them.
Misty: Alexis? Alexis!
The camera turns in the direction she was shouting to spot current Bombshell Internet Champion and member of The Nobodies, Alexis Edwards, leaning against a wall. She has her Internet title draped over her shoulder and she turns her head to look towards Misty, confused to even see her. She shakes her head as Misty walks up to her.
Alexis: Oh great. What the hell are you doing here, and what do you want from me?
Misty grabs Alexis by the arm, almost frantic.
Misty: I'm looking for Tim. Have you seen him?
Alexis yanks her arm out of Misty's grasp, pushes herself away from the wall and stands up straight. She has an annoyed look on her face as she stares at the legendary bombshell.
Alexis: Maybe I have. Maybe I haven't. It depends on why you're looking for him.
Misty: Maybe because I'm his mother and I would like to see him. Now have you seen him or not?
Alexis laughs and shakes her head. She moves her shoulders a bit, nearly causing the Internet title to fall to the ground, but she catches it and adjusts its position on her shoulder before she glares back to Misty.
Alexis: I love how you walk around calling yourself his mother all the time. Lady, you ain't shit. You're just some surrogate bitch who pretended to be his mother to make yourself look like a better person, but you failed. You abandoned him just like the other bitch who was just an egg donor.
This clearly doesn't impress Misty as her formerly worried demeanor turns sour. She narrows her eyes at Alexis.
Misty: And YOU seem to think you have everything figured out, don't you? Newsflash, Alexis. Not every family is like yours. I've admitted to making my mistakes in the past and I'm trying to make up for them. I won't stop trying, either. So just tell me where I can find—
Alexis: You really should stop trying, Misty. Tim wants nothing to do with you. He hates you for what you did. I'm surprised your daughter doesn't hate you, either. I'm sure she will someday, though. And so will Owen.
Misty is now livid at this point, but she's clearly holding back teaching Alexis a lesson. She just takes a threatening step towards Alexis, but Alexis just rolls her eyes, unintimidated.
Misty: If you bring my daughter or my son into this one more time…
Alexis laughs.
Alexis: What's the matter, Misty? Afraid I'm right? Don't worry, I'm probably wrong. Because you're too busy giving them all your attention to even give a shit about Tim. The moment that bastard baby—
Misty has finally had enough. She grabs Alexis by the throat and pins her against the wall. Alexis drops the Internet title and she chokes for air as Misty glares at her with pure fire in her eyes.
Misty: Listen to me you disrespectful attention seeking little BITCH!
Alexis tries speaking, but Misty presses on her throat even more, immediately preventing this. Alexis continues to fight to get out of Misty's grasp, but Misty is too pissed off to go back now.
Misty: Just because you refuse to let your family make up for whatever shit they did that caused you to turn out like you did, doesn't mean Tim should do the same! I love ALL of my kids. And just because I didn't give birth to Tim, that doesn't mean it doesn't include him!
Misty releases her hold on Alexis, and the grumpy Nobody crumples to the floor, coughing and choking for air. She holds her throat, looking up at Misty as they glare at one another.
Misty: How about you quit acting like you give a damn about Tim, Alexis? From what I hear, you don't share the same affections that he does for you, and let's just say, I'm not going to let you play whatever game it is that you're playing and cause him anymore problems. Go have fun with Johnny Tsunami. Go screw with Vince…
Alexis' eyes widen, but she still can't say a word. Misty just smiles.
Misty: Oh yeah…I know about Vince, sweetheart. I don't care who the hell you get involved with, as long as it isn't with my son. If you gave a damn about him anyway, you'd be with him right now, wouldn't you? Helping to make sure Brother Grimm doesn't get to him?
Alexis: He's…fine.
Misty laughs and shakes her head.
Misty: That right there proves my point. Now if you'll excuse me. I need to go find my son since clearly you refuse to help. See you around, Alexis.
Misty then walks away, leaving Alexis down on the floor. Alexis rubs her throat before she slowly gets back to her feet, reaching down and picking up her Internet title. She glares down the hall in the direction Misty went, fuming.
Earlier that day. . .
Mikah is seen in the middle of a Build A Bear Workshop store with a bored out of her mind look on her face as she stands with a small girl who was about seven or eight years of age. The child was bouncing around excitedly, trying to choose something to make.
Girl: Ohmygosh! I should so make a reindeer! Wouldn't Santa Claus want me to make a reindeer?
The girl looked at Mikah, who just shrugged her shoulders with an uninterested look on her face.
Mikah: Sure.
Mikah looks down at her nails as the little girl flits around the store, apparently too excited for the upcoming holiday.
Mikah: Holly, settle down. Jesus.
Mikah gives the girl a look before grabbing the white reindeer and thrusting it into the child's hands with a not-so-nice smile on her face.
Mikah: Make this, get it clothes, and let's get out of here. Fuck.
Ruby, Mikah's personal assistant shot Mikah a look of disapproval. Mikah rolls her eyes before plasters a smile on her face and squats down, her knees together so the child didn't get a glimpse of Mikah's panties.
Mikah: Holly, sweetheart. . .
Holly: Yes, Ms. Best Champion Ever?
Holly bats her eyes at the Bombshell champion and Mikah grits her teeth a bit. She knew the child was smart, even for being an orphan with no parents.
Mikah: Santa would LOVE for you to make that white reindeer. Him and I....
She pauses to cross her fingers in front of Holly so the child could see.
Mikah: Are like this.
Holly's eyes got wide as she looked at Mikah.
Holly: REALLY!?
Mikah nods her eyes, the bored look returning to her face.
Mikah: Of course we are.
Holly was still wide eyed as she bounced over the worker who would be helping the child stuff the animal. Mikah walks along behind the child, trying her best not to roll her eyes.
Build-a-bear Worker: Hi there. What's your name?
Holly: My name is Holly!
The girl beamed proudly at the worker.
Build-a-bear Worker: That's a pretty name. Is this your first time at Build a Bear?
Holly nods her head as Mikah crosses her arms over her chest, just wanting to be done with this 'Adopt a child' for a day bullshit that Ruby had thought up.
Holly: Yes it is. I thought Santa would have loved if I chose to make a reindeer!
Build-a-bear Worker: I think that he would love that! Are you here with your mom?
Mikah turns her nose up at that before feeling Ruby's elbow in her ribs.
Holly: No. This is just Mikah; she adopted me for a day.
Mikah: It's apart of some charity organization that works with the foster care system.
She didn't want to be judged by the odd overgrown child that worked at the store. The worker just nodded her head before instructing Holly to step on the pump that would fill the reindeer with fluff.
Build-a-bear Worker: Okay, Holly. Pick out a heart.
Holly squealed a bit before picking out a checkered heart.
Build-a-bear Worker: Okay. Hold the heart to your ear so she'll listen to your stories. Hold the hold to your knee so she'll love to jump. Hold the heart to your heart so she'll always know you. Give your heart a kiss, close your eyes, and make a wish.
Mikah stood by, watching the young child do as she was instructed and she stifled the urge to yawn as Holly shoved the heart into the stuffed animal and then marched it over to give it a "bath."
Mikah: This is so fucking lame. Why did you sign me up for this shit?
Mikah shoots Ruby a look.
Ruby: Because you need to look like a good person this close to Christmas. Basically everybody hates you backstage.
Mikah smirks a bit.
Mikah: And you're saying that's a bad thing?
Ruby shakes her head a bit as Mikah turns her attention back to Holly and watches as another little girl takes the last outfit for her own stuffed animal that Holly was reaching for.
Holly: But that's the one I wanted!
Mikah looks at Ruby then at Holly.
Mikah: Pick another one.
Holly scowls and out of nowhere lets out an ear shattering scream, causing Mikah to cover her ears. Holly continues to scream and Mikah hurries and picks out several outfits for her before throwing some money at the cashier and grabbing Holly by the wrist and pulling her out of the store, still screaming.
"I pledge allegiance, to the flag, of "The Fearless One" Steve Ramone!"
Simone: I was hoping that we'd get an early Christmas present and not have to put up with that.
Adams: That's like asking Mark to not hit on any of the Bombshells unfortunately.
Once the flag has faded it cuts to a snowy, idealistic scene obviously meant to represent a white Christmas, it pans out showing that we were looking out the window of hut where Steve Ramone is sitting on a recliner dressed in what can only be described as a cross between Santa's outfit and an 80s rocker.
Steve: Christmas is right around the corner and this season you may be wondering just what you will give to your loved ones, well I already know what I'm getting for myself.
Steve says as the camera pans over to show the (obviously fake) mounted head of Tim Staggs.
Steve: But what about the rest of the world? Well I already have the perfect answer, it's not world peace, it's not an end to world hunger, it's not the death of Justin Bieber, no, no, it's something much better than all of that.
Simone: What's better than all those things combined?
Adams: I know, right? I still watch Justin Bieber's death on CSI to this day!
Steve: It's my Christmas album!
Simone: Jason that's not…...wait, what?!
Adams: He has a Christmas album!?
The camera cuts to the snowy scene again where it shows the album cover (which is literally just Steve in his Santa's outfit) as the narrator takes over.
Narrator: That's right! Fund this album on Kickstarter and you can get these reimagined Christmas classics such as "Tim, the Red Headed Bastard Child"!
Steve: Tim the Red-Headed Bastard Child
Had a very punchable face
And if you ever saw him
You had to wonder if he was adopted
Narrator: Wrestling around the Christmas Tree!
Steve: Wrestling around, the Christmas Tree
I will kick Tim's head off again
I will dominate, the male division
And win all the titles in 2016
Narrator: All I want for Christmas is a Title Shot!
Steve: I don't want a lot for Christmas
There is only one thing I need
To be the first in line for a shot at Drake Greene
And finally win the top title.
Narrator: Jingle Bells, the Nobodies Version.
Simone: Didn't we hear that during Steve's promo?
Adams: Unfortunately, yes.
Steve: Dashing through the ring, wrestling circles around my opponents.
I am so awesome that no one can compare to me
OH!
Jingle Bells, Tim Staggs smells, Connor ran away
Alex screwed three guys, Celeste North cried
And I kicked Tim's head off!
Narrator: Tim got ran over by an Angry Swede!
Steve: Tim got ran over by an Angry Swede
Moping around the ring in early August
You can say that they never found his head
But as for me, I kicked it off again.
Narrator: Happy Xmas (Tim's career is over)!
Steve: So this is Christmas
And what have you done?
Why I ended Tim's career off course!
I am awaiting my medal any day now.
Simone: He didn't even try to match the rhythm that time around!
Adams: Well to be fair, the original is shit!
Narrator: And so much more! Order now and get this as a bonus track!
Steve: You're a mean one, Master Tim!
You disgrace your family's legacy every time you step in the ring
I already kicked your ass once
And I will do it again, and again, and again…...
On the last lyric the camera cuts to ringside where Belinda is face palming hard.
Simone: He just took a gigantic dump over a beloved family classic…..
Adams: Well I don't know about you Belinda but I'm funding that on Kickstarter!
Simone: Is it too late to ask for a new Broadcast Colleague?
Let's fake an answer for the curious
Let's fake it all for the fame
They'll think delivering was easy
Living the fairy tales and the lies, lies"
The pulsating beat of Orgy's "Opticon" begins to sound over the public address system of the arena. The fans turn their attention to the stage atop the entry ramp and their wait is soon rewarded. Accompanied by Synn, Despayre steps out onto the stage, holding his teddy bear, Angel, by the fuzzy arm in one hand, with Synn at his side and they are greeted enthusiastically with cheers.
Justin: Accompanied to the ring by Angel and Synn! From Vancouver, British Columbia, weighing 168 pounds -- Despayre!
Despayre holds his teddy bear pal up for the fans, and is rewarded with cheers and chants of "Angel!" "Angel!", and the "trio" begin their descent towards the ring.
"Message from opticon
Blast from the fashion bomb
So helpless, guess what?
You're out of time
Message from opticon
Blast from the fashion bomb
So helpless, guess what?
You're out of time"
Synn climbs up onto the ring apron and holds the ropes open for Despayre to carefully climb through, then the father figure steps inside himself. Despayre holds Angel up high over his head until Synn escorts him over to his respective corner for the start of the match.
That announcement creates a buzz throughout the crowd as "I Will Not Bow" by Breaking Benjamin floods through the sound system, draining out the mixture of cheers and boos from the crowd. Gabriel Asar, in his black jeans and matching boots, steps out from behind the curtain and onto the stage. His eyes pan across the arena at the rowdy crowd, forcing the corner of his lips to twist into the faintest of smirks.
Justin: Introducing second, from Newark, New Jersey, weighing in at 217lbs, Gabriel Asar!
He tightens his elbow pads and begins his descent down the ramp. He is instantly met with the humid smell of body odor and his skin being slapped by the flailing arms of the fans that were desperate to cop. Approaching the bottom of the ramp, he takes a deep breath, and then rolls under the bottom rope and into the ring. He stands and rolls his arms across the balls of his shoulders, loosening up his muscles. Gabriel backs himself into the turnbuckle as his music dies down and casually leans into it, ready to get on with business as usual.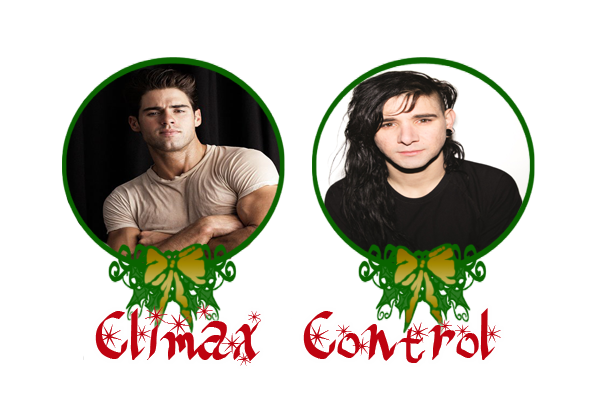 Both men stand inside the ring looking up, as Jasmine rings the bell for the match to start, as Depayre and Gabe rush to the tree and begin to climb it and as they reach for the top, they both try to reach for the brass knucks, however, as one goes for the knucks the other slaps the hand away, which soon results in them beginning to trade punches, which in turn unsteadies the tree, and both take evasive action and leap off.
Adams: This is certainly an interesting match-up here and both Gabe and Despayre have the same idea, however, I'm not sure how much weight that tree can hold.
Simone: Looks like not much.
Getting back to their feet, Despy and Gabe look at the tree and back at each other realised that only one of them can climb the tree, as Gabe and Despy move in and lock up and jockey for position, however, with Gabe's extra weight advantage, he pushes Despy into the ropes and gets him into a headlock, where they stay there for a moment, before Gabe pushes Despy away and Despy bounces off the ropes, as Gabe attempts a clothesline, however, Despy ducks and as Gabe returns Despy hits a standing dropkick to the face of Gabe, which stops him dead.
Simone: Both have realised that they have to kick each other's butts before climbing the tree.
Adams: And that's what they are doing and a great dropkick to Gabe, which slow him down.
Despy looks down at Gabe and then at the tree, but instead makes the decision to continue his fight with Gabe. He grabs Gabe by his hair and pulls him to his feet, where he delivers a few punches to the face of Gabe, before whipping him into the turnbuckle, Despy then goes to follow up with the Buckingham Bounce, but Gabe dives out the way and Despy hits the turnbuckle and falls backwards, as Gabe takes the advantage and leaps onto the tree.
Adams: Good fight here so far with no man standing out.
Simone: Oh definitely.
Adams: The Buckingham bounce is certainly an interesting move and didn't quite work out for Despayre.
Gabe then begins to climb the tree as quickly as possible, as Despy scrambles to get his feet and grabs Gabe by the feet, but Gabe kicks him away, but it doesn't deter Despy, as he grabs Gabe's foot again and this time instead of yanking he hits a dragon screw, which pulls Gabe off the tree with handful of pine needles.
Simone: That will stop you climbing quickly.
Adams: Also get some splinters if this is a real tree.
Despy gets to his feet, where he grabs a couple of baubles from the tree and climbs on top of Gabe and begins to hit him over and over again with the first bauble until it breaks and then does the same with the second until it breaks.
Adams: Interesting use of the Christmas bauble.
Despy then grabs some tinsel and proceeds to tie up Gabe's ankles and then stomps on him a few times and then proceeds to hit a standing moonsault senton and goes for a pin, however, Jasmine informs Despayre that he needs to get the weapon.
Simone: Genius use of the tinsel and will slow him up.
Adams: I wouldn't called Despy a genius especially as he just tried to pin Gabe without having grabbed the weapon.
Gabe kicks out just in case, as Despy shakes his head and gets to his feet, where he pushes Gabe from the ring before quickly turning and then starts to climb the tree. Meanwhile outside the ring, Gabe fights out of his shimmery silver tinsel bonds and slowly climbs to his feet, as he seeks Despy climbing the tree.
Adams: Despy looks like he is going to win here.
Gabe looks around for a quick and easy to throw weapon but there is nothing and quickly spots Angel sitting in the corner and stumbles over and grabs Angel, as Synn rushes over but Gabe shakes his head and yells at Despy, which catches his attention and Gabe holds the bear up by the leg.
Adams: Noo not Angel… leave him alone.
Simone: Gabe playing a dangerous game here.
Despy looks at the top of the tree and then back at Gabe, who shakes his head and climbs down the tree and slides himself out of the ring, as he pleads with Gabe not to hurt Angel. Gabe smiles and then proceeds to throw Angel at Simone and Adams, Despy turns and charges towards the commentating desk, however, with Despy distracted it gives Gabe then chance to get his own offense in and hits a leaping reverse STO on Despy.
Adams: INCOMING!!
Simone: Nope… but great strategy by Gabe.
Gabe mounts Despy and hit him over and over again, as Synn charges over and grabs Angel from the floor before giving Gabe a boot in the ribs. Gabe looks up and stands to his feet as he glares at Synn, as Synn dares Gabe to come fight, but Gabe holds his hands up and back away.
Simone: That fight won't end well for Gabe.
Adams: Who cares, Angel is fine and is back in safe hands.
Meanwhile Despy, uses the commentating desk to help himself unsteadily to his feet, as he holds his back and sucks in as much as possible. As Gabe turns, he sees Despy back on his feet and walks over to him, where he kicks him a few times before grabbing him and throwing him back into the ring and following close behind.
Adams: Gabe isn't letting Despy back into this match.
Simone: Gabe has a lot to prove… he wants to make a name and why not do that against Despayre.
Gabe stands to his feet and continues to boot Despy over and over before picking him up and hitting an uppercut, which staggers Despy and he ends up in the corner, Gabe backs up and then charges towards Despy and goes for a splash in the corner, but Despy moves and Gabe crashes chest first into the ropes.
Simone: Great scout by Despayre there.
Adams: Gabe went from hero to zero pretty quick there.
Despy quickly capitalises on Gabe's misfortune and hits a dropkick, which again sends Gabe chest first into the turnbuckle and he collapses to his knee's holding his chest
Adams: His chest is going to be black and blue in the morning.
With Gabe down, Despy takes the opportunity and turns and begins to climb the tree, slipping a few times on the branches and steading himself so that the tree doesn't fall, he finally reaches the top of the tree.
Simone: Looks like Despy is going to win here.
Adams: It's not over until he grabs them and pins or make Gabe submit.
Despy grabs the brass knucks from the tree before climbing down, however, failing to spot Gabe being back on his feet, Gabe spins Despy around ready to hit him, however, Despy reacts quickly and uses the brass knucks to stun Gabe just enough to set up and hit the Beware The Stare.
Adams: BEWARE THE STARE!
1…
2…
3…
Simone: Despy picks up the win.
Justin: The winner of this contest via pinfall…. DESPAYRE!!
Jasmine helps Despy to his feet and raises his arm up in celebration as his music hits over the p.a.
The camera once again fades in to the backstage area. Bombshell Internet Champion, Alexis Edwards, is standing backstage nursing her sore neck following her confrontation with legendary Bombshell, Misty. She's leaning against a wall with her title placed on a large container next to her and she's rubbing her neck. Her eyes are narrowed and she's frowning. Just as she is about to grab her title and walk away, a voice calls out to her and she growls.
Riley: Lexi! I'm so glad you're here.
Alexis closes her eyes and lets out a sigh. When she opens them and looks back to her identical twin sister, she shakes her head.
Alexis: Is this going to be a regular thing, Riley? You showing up unannounced and unwelcome after not hearing from you for weeks? What the hell do you want?
Riley: Well, I would have been in touch a lot sooner, but I couldn't exactly show up to every show while you guys were still touring.
Riley keeps a smile on her face, but Alexis, as always, is none to happy to see her. She laughs and shakes her head.
Alexis: Oh really? What happened? Did Daddy find out and cut off your cash supply?
Alexis laughs and shakes her head again.
Alexis: Not that it matters, because I honestly don't give a shit. Go home, Riley. Go back to Phoenix and stop showing up around here.
Riley: Well…that's actually why I came here. We…we need to talk. There's something you need—
Riley's voice quickly trails off as another familiar face steps into the camera's voice, and it's none other than Despayre, and Angel of course. Despayre is wearing his ever familiar mistletoe hat and he's looking back and forth between Alexis and Riley, slightly confused.
Despayre: Are you two twins???
Riley manages to let out a laugh as Alexis stares at Despayre, cracking her own amused smile.
Alexis: Uhh….yeah?
Despayre: Oh good! I thought one of my medications had gone bad!
Riley giggles again as she looks to her sister, and points to Despayre.
Riley: So are you going to introduce me to…your friends here?
Alexis: Why would I do that?
Riley frowns, as Despayre continues to look back and forth between the two.
Riley: Come on, Lexi. 'Tis the season and all! Speaking of which…
She points to Despayre's hat, but more specifically the mistletoe hanging directly over his head and she smiles. Alexis sighs.
Despayre: This is so weird, Angel. Which one is the evil one?
Alexis and Riley stare at Despayre for a moment as he leans his head down to Angel as the bear "speaks" to him. He his suddenly light up and he nods.
Despayre: Oh! Right! The one that everyone always compares to Uncle Rage!
Alexis rolls her eyes and Riley just looks back to her sister, motioning her head towards the mistletoe.
Riley: Are you thinking what I'm thinking, sis?
Alexis starts shaking her head furiously.
Alexis: No. No!
Riley: Aww come on! Just this once! It'll be so awesome!
Despayre: Angel…what are they talking about?
Alexis lets out a sigh and shakes her head.
Alexis: Fine. Why the hell now?
Despayre suddenly realizes what is about to hit him. He tries to run away but Alexis and Riley catch him and both lean in planting a kiss on his cheeks! They let him go after a moment and he jumps away from them and goes running down the hall furiously wiping away his cheeks in horror. Riley lets out another laugh and Alexis even manages to crack a smile and laugh also as they watch him disappear down another hall.
Simone: Fans, last evening here at the Gold Coast Casino, the SCW held a very special ceremony in the banquet hall where we inducted the Class of 2015 into the Sin City Wrestling Hall of Fame. Let's take a look at the first footage of the evening and the first inductee of the year.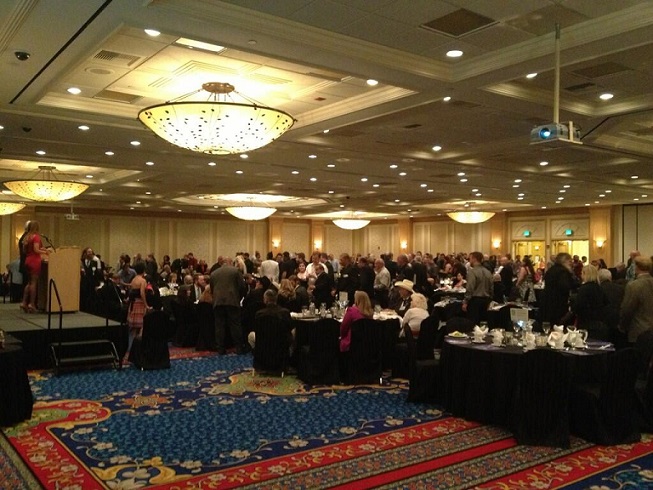 At the podium in the Gold Coast banquet hall, stands reigning World Tag Team Champion, Roxi Johnson...
Roxi: Wow, I'm a little excited tonight, so if I trip over my words, forgive me. I have to say that I was really shocked to be chosen by my inductee tonight. There are plenty of people in this audience, and in her life that would like to be standing up here, but she choose me, and for that, I am forever going to be grateful.
Roxi pauses for the applause.
Roxi: Misty has had a long, wonderful career, and like so many, it had it shares of ups and downs. She's always be an amazing competitor in the ring, and outside, she's a wonderful mother and friend. It feels weird to say that, if you had asked me 3 years ago when I first got here that Misty: and I would be friends, I would have said you were crazy, because, well, she wasn't well liked, and I can't say she was my favorite person in the world either. But, despite that, she has become just that. A friend.
More applause.
Roxi: Misty is synonymous with the SCW bombshell's division. She has been our standard bearer, our leader, our figurehead. From being a three-time Bombshell's champion, ruling the division with an iron fist, to proving she could not only be singles champion, but a tag champion as well. She proved herself to be the very best. There are some arguments that people make, but in my mind, and for my money, there is no one bombshell who deserves this hall of fame induction more.
More applause.
Roxi: So, ladies and gentlemen, it is my honor, my privilege, and my extreme pleasure to introduce to you, the newest member of the SCW Hall of Fame, my rival, my peer, and… most of all, my friend. The greatest bombshell of all time! Misty!
Those in attendance applaud once more as Misty walks across the stage. She is wearing a knee length purple lace dress with mid-length sleeves, and purple wedge heels. She and Roxi share a quick friendly hug before Roxi heads back over to her table and Misty takes her place at the podium, smiling as all eyes are on her.
Misty: Wow…thank you, Roxi, for that wonderful and somewhat undeserving introduction. And thank you…all of you…for this huge honor.
She pauses for a moment, looking around the room at her fellow SCW colleagues and, more importantly, friends.
Misty: As Roxi already stated...my career has definitely had its fair share of ups and downs. Highs and lows. Maybe more lows than anything, but I stand before each and every one of you a better person despite all of it.
She pauses again, looking down for a moment before she lifts her head, looking back into the crowd.
Misty: Tonight, I'm being honored for everything I accomplished during my career in SCW. As overjoyed and proud as that makes me feel, tonight just isn't about the past. It's also about the present, and more importantly the future. To hear Roxi say that I've been the standard-bearer and figurehead for the Bombshell's division is something that I've heard a time or two over the years, but even now I sometimes have a hard time believing.
She once again looks around the room, noticing a few nods, as all eyes stay glued on her.
Misty: It amazes me that I'm being inducted into the Hall of Fame for, if I'm honest, accomplishing as little as I think I did compared to the Bombshells you all witness every week. I have high hopes for the women of the Bombshell roster right now, and I know they'll go on to accomplish great things…if not greater.
She smiles and takes in a deep breath.
Misty: Through all the ups and downs in my career, one thing has remained constant. The love for SCW and what I did. I've put my blood, sweat and tears into this business and in the SCW six-sided ring, and there's no other company I would rather be a Hall of Famer in than Sin City Wrestling. So thank you Mark Ward. Christian Underwood. Erik Staggs. All of my friends and extended family of SCW, but most importantly, the fans of SCW as well. This is truly the proudest moment of my career and it's because of all of you. Thank you.
Misty steps away from the podium as they applaud her once again, and even give her a standing ovation as she walks off the stage and back to her seat.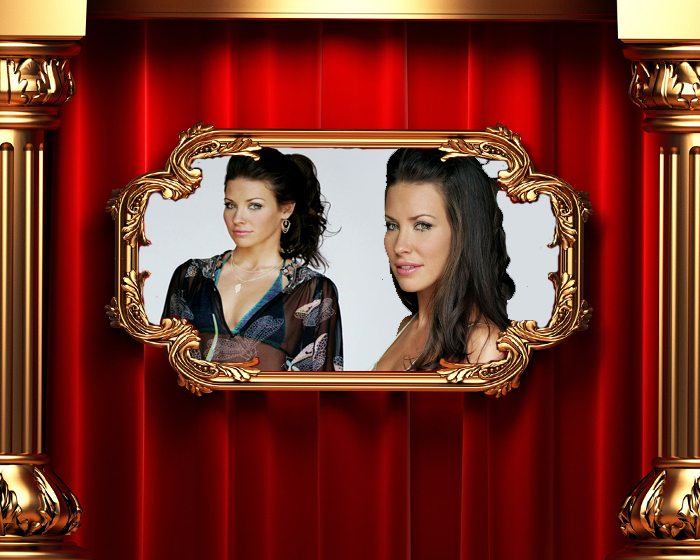 Mikah is seen outside of her locker room, leaning against the wall and looking as if she was about to kill somebody. Ruby steps out into the hallway and looks at Mikah, slightly apologetically.
Ruby: I'm sorry. This is my fault and I...don't know how to fix this one.
Mikah pushes the door open to hear Holly still screaming bloody murder at the top of her lungs.
Mikah: What the fuck am I supposed to do? She is STILL screaming because that one shitty looking outfit was gone.
Ruby sighs and runs her fingers through her hair.
Ruby: I don't know. I tried reasoning with her. I tried everything.
Mikah sighs before grabbing her bottle of tequila that was set on the floor and pours some into her cup and takes a drink.
Mikah: There was a reason that I knew that I'd need this....
Mikah shuts the door, the screaming being muffled but barely heard, which was okay by her standards.
The house lights drop down as two purple spotlights shine on the stage. A video package begins to play on the giant screen as blue lights slowly begin to float around the arena. The horns of "Worth It" start to play as two ladies are standing in the spotlights. The moment "Give to it to me," is sung all three ladies lift their head as the house lights come back up. Purple and Blue lights continue to float around the arena as the two ladies separate and Candy Overton steps out between them. She is wearing ripped jeans, a cut up halter top with gloves on her hands. She stands at the top of the ramp while slowly looking side to side.
Justin: Being accompanied to the ring by Hazel Overton and Isabella Kincaid, from Salt Lake City, Utah, please welcome CANDY OVERTON
Right when Dinah starts her verse, Candy proceeds to descend down the ramp while holding her arms out to her side. The crowd is heavily mixed at her appearance as walks toward the ring. Her eyes are not diverting from it while her companions are showing their displeasure for the live audience. Candy hops up onto the ring apron, enters it like a normal female and walks around inside the ring with her arms still out to her side. She has a twisted smirk on her face while stopping in a corner. Instead of climbing up onto it, she lays across them while pretending to yawn.
Justin: And her opponent, from Dallas Texas…TRACI PATTERSON
Here Come The Boom - POD starts to play over the PA System and the fans get up to their feet. With that Traci and Katie walk out from behind the curtain. Traci then poses on the top of the stage with Katie points at Traci. The pair then walk down to the ring and slap fans hands as they do this. Katie then gets up on the apron and holds the ropes open for Traci. Traci then slips in and walks over to the corner. She then poses on the turnbuckles while Katie claps her. Traci then gets down and opens the ropes for Katie to leave before focusing on her opponent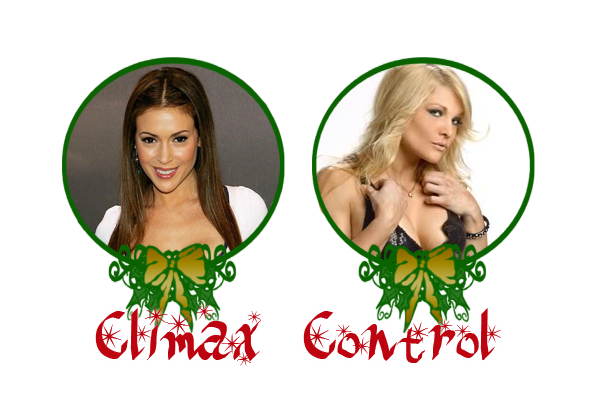 Simone: This must be a déjà vu moment for Traci.
Adams: Yeah, this is a repeat of last year's match for the Christmas show.
The bell rings as both women near the pool of eggnog. Glaring across the ring at Candy, Traci doesn't look pleased with the match choice. Katie is nearby shouting encouragement at her sister as Candy Overton reaches and lets her fingers trail through the liquid sitting in a pitcher on the table near the pool. Bringing her finger to her lips, she lightly runs her tongue over it, an exaggerated sound of contentment escaping her as she walks around the pool.
Traci Patterson watches as Candy moves closer and holds out her hand with a smile on her face. The crowd shouts at Traci not to believe the offer of the handshake. Candy gets closer and brushes off the shouts as she once more holds out her hand. Traci tentatively reaches out but stops before she grasps the hand and once more turns to the crowds. Frustrated, Candy turns slightly with a shrug as Traci takes a slow breath. Turning back quickly, Candy lunges at Traci taking the both of them into the pool of eggnog with a splash. Traci scrambles backwards in the cool liquid as Candy makes her way to her knees.
Simone: Well that is one way to get into the nog.
Adams: I have never been jealous of a Christmas drink before but I am thinking of how much I am craving egg nog right now…
The pair locks up in the middle of the pool trying to gain the upper hand as each slips through the other's grasp. Candy manages to catch Traci in a headlock but Patterson squeezes through and pushes Overton into the eggnog. Lunging onto Candy, Traci manages to flip her on her back and attempt a pin but only gets one as the nog makes Overton slippery. Candy rolls to her stomach and crawls quickly to the side of the pool by the table. Getting to her feet using the table as an anchor, Candy turns as Traci is also getting to her feet. Grabbing a mug of eggnog from the table display, Candy tosses it into the face of Patterson and then follows with a clothesline that sends Traci back into the nog. Grabbing Patterson, Candy locks in an armbar that grounds Traci.
Simone: How hard must it be to keep a hold on with the two of them covered in eggnog.
Adams: Slippery when wet huh. I think I am getting…
Simone: Don't even said it...
Traci turns into the armbar and fights out of the hold while spinning into a shortarm clothesline that takes Candy down. Overton rolls quickly to her hands and knees. Traci moves forward and grabs Candy in a bear hug. Candy wiggles and squirms as she tries to fight off the hug. Traci twists slightly and brings Candy down into the eggnog. Candy kicks out as she slams her forearm against Traci's head. Traci releases the bear hug and shakes her head sending a spray of eggnog into the fans. Candy gets to her knees and uses an open palm to smack Traci. Candy manages to grab Traci and drops her with a quick inaffective ddt that just lays Traci out in the eggnog breathing deeply as Overton slides over to make a pin. Forcing Traci into the nog face first, Candy smirks as Patterson flails in the liquid, bubbles appearing as she fights to get air. The referee moves to force Candy to break the drowning hold. At four, Candy lets Traci go as she confronts Holly Wood. Traci crawls to the side of the pool where Katie is with a towel. Traci wipes at her eyes as Katie tries to help but is chased away by Candy who rushes over to Patterson and picking her up, spins her around and uses a sloppy one handed bulldog into the middle of the pool.
Simone: Traci is taking a lot of punishment in this match.
Adams: Candy was trying to drown her now she is giving her a facial in the eggnog.
Taking a quick check of the referee, Candy reaches for Traci who brushes the grasping hand away and uses a European uppercut to send Candy backwards. Following her, Traci hits another uppercut which causes Candy to fall in the nog and splash around trying to get support under her. Traci gets to her feet and heads to the table where she picks up a pitcher of eggnog and then turning to Candy pours the eggnog over her head. Smirking at Candy, Traci reaches for her again as Overton stumbles against the table before grabbing the pitcher and slamming it against the head of Patterson as Katie screams a warning at her sister. Traci goes down hard as she grabs at her head and screams in pain. Candy looks at the handle in her hand then at the hard plastic pitchers still on the table. Tossing the empty pitcher to the side, she grabs a full one in each hand and pours them over a now bleeding Patterson. Traci gets to her knees angrily and reaches for Candy who slams both empty pitchers into Traci's head which sends her back into the eggnog. Candy wipes the eggnog from her face as she moves behind Traci Patterson and locks on a seated sleeper. Traci struggles to break the hold, fading slightly as she leans back into the hold forcing Candy backwards into the eggnog and pinning her shoulders into the liquid. Holly Wood counts to two before Overton pulls her shoulders up. Traci twists enough to relieve the pressure of the sleeper and slowly works her way to her knees beside Candy and uses a desperation suplex to break the hold.
Adams: That was a close call for Candy. Traci has to do something more to get the pin that way.
Simone: True that. And if Traci is serious about this match, she needs to get her second wind.
Traci crawls out of the pool as she fights to catch her breath. Candy watches for a second as she moves towards Traci on the outside of the pool. The two bombshells lock up on the outside as Candy manages to pick Traci up and drops her with a bridging suplex. Holly Wood drops down to count but Traci keeps one shoulder up enough to prevent the count. Traci begins to bridge herself forcing the two of them up while Candy tries to push her back to the mats on the outside of the pool. Traci manages to twist and then uses a quick suplex to launch Candy into the pool once more before dropping to her knees. Candy gets to her feet in the eggnog and begins to slog towards the side of the pool where Traci is. Looking at her opponent, Traci launches herself towards Overton taking the two of them down with a spear. Pushing Candy into the nog, Traci tries desperately to pin her but can't as the liquid makes her slippery once more. Traci shakes her head, spraying eggnog as she pushes Candy away and gets to her feet. Overton crawls away as Traci follows her. Candy reaches the side of the pool and pulls herself to her feet. Traci grabs Candy from behind and uses another suplex to send Candy back to the eggnog once more.
Adams: I think that Traci has gotten to herself and is going to overpower Candy in this match.
Simone: That is the smartest thing she has decided to do.
Traci rolls to her knees and then crawls over to Candy who is also getting to her knees. Both bombshells use each other to get to their feet. Candy fights off Traci with a couple of quick jabs before using a backhanded chop. Traci shakes that off and then reaching for Candy, she catches her by the throat. Candy starts to struggle realizing what is about to happen. Candy uses a quick overhand chop that makes Patterson drop Candy. Candy tries to capitalize with a few more chops but Traci hits a discus clothesline which takes Overton down violently as she is flipped to her stomach. Traci leans down and picks up Overton, puts her hands around the throat of Overton and then lifts her up before dropping Candy with a sitout chokebomb that leaves Candy in a daze in the pool of eggnog. Crawling over her, Traci manages to force Candy's shoulders into the pool. Holly Wood manages a two count before Candy kicks out of the hold. Traci gets to her knees as she pulls up Candy and catches her around the throat once more and picking her up hits her Heart of Texas again and this time catches Candy's legs and forces her over into the pin. Holly Wood carefully kneels down and then smacks at the eggnog to count to three.
Justin: Winner of this match via pinfall, TRACI PATTERSON.
Traci gets to her feet and staggers out of the pool towards her sister. Candy lays there for a moment, her hands slamming into the nog as she gets up. Traci doesn't see Overton grab pitchers and slams them into the head of Traci sending her to the mats then locks in a dragon sleeper on Traci who desperately fights it but begins to fade really fast. Katie rushes over and begins to hit Candy who lets Traci flop to the mat. Katie backs up as she realizes that Candy is about to attack. Turning quickly, Katie is about to run but is taken down by Overton who locks in a seated abdominal stretch that makes Katie scream out in pain. Wrenching back, Candy continues to punish Katie as Traci lays face down on the mat catching her breath. Seeing Katie in pain, Traci shakes the cobwebs from her brain then charges towards Overton who let's go of the hold and pushes Katie hard into Traci then gets to her feet and walks backwards towards the entrance as the Patterson sisters glare at her.
The Christmas Show is going off without a hitch as Pussy Willow is busy looking over her to do list for the night. As she is looking over somethings, a shadowy figure brushes past her as she lifts her head up. She looks around and doesn't notice at first. It's not until her cameraman points it out to her.
Pussy Willow: Oh my god!
She exclaims as her eyes catch a glimpse of Zuri Chastain walking down the hallway towards the backstage area. Pussy throws her stack of papers into the air and sprints down the hallway.
Pussy Willow: Zuri! Zuri!
She screams while waving her left hand in the air. Zuri, however is listening to some music and doesn't recognize her coming up from behind.
Pussy Willow: Zuri, hey Zuri
Zuri turns around and notices Pussy running towards her. Zuri cocks her head to the side before look directly at Pussy.
Pussy Willow: Zuri, what are you doing back here? Do you have any explanation for your appearance at December to Dismember?
Zuri remains silent while tuning out the annoying voice that is Pussy Willow.
Pussy Willow: What is the deal Zuri? Why are you here?
After the last two questions, Zuri reaches one hand toward her ear and removes just one of the earbuds sticking inside the ear canal. She glances at Pussy before turning her gaze directly towards the camera. She raises her right hand and points her index finger towards the lens.
Zuri Chastain: Mercedes Vargas, I'm coming for YOU!
Is all she had to say before placing the earbud back inside her ear and continuing to walk down the hallway. Pussy just stands there with a look of confusion on her face as the camera cuts back to ringside.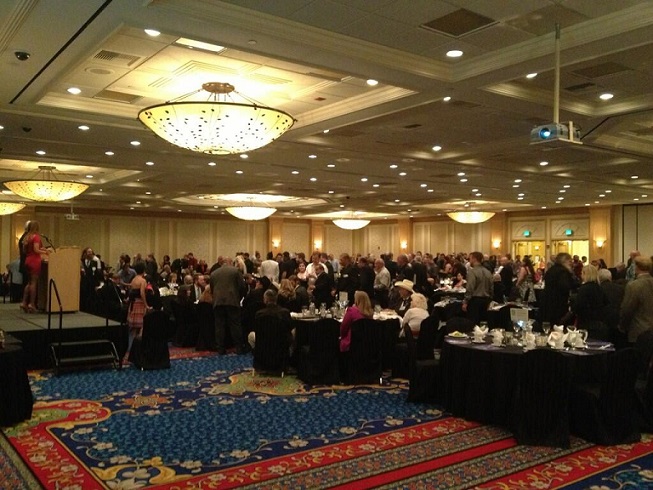 We return too the previous eveing at the banquet hall of the Gold Coast Casino where a new figuree stands at the podium atop the stage; that being the manager and mentor of the stable known as the Seven Deadly Sins, the man himself -- Synn.
Synn: It is not very often where a man can say he was the first at something. The first man to walk onto the moon. The first man to be signed in the NFL draft. In this business, when a brand new promotion rises as did Sin City Wrestling, when the first champion is decided, it makes histry because throughout the rest of that promotions life, only one name forevr endures. The first man to win that very first championship. That is the man that we are honoring tonight, and whom I am honored for having been asked to make this induction.
Synn motions to a front table offstage and the camera picks up a shot of Gabriel seated at the table, alongside his wife and stablemates in the Sins.
Synn: For those that do not know, the history with Gabriel is a colorful one. The first time I ever met him? He attempted to pick my pocket on the street.
Scattered laughter from the people at the tables.
Synn: And it should come as no surprise that from that moment on, I had believed I found myself a new prodigy.
More laughter.
Synn: I knew this man was spcial, both inside of the ring as well as out. From how he treated his best friend, my son, outside of the ring, to his skill within. He dropped that first World title for the sole purpose so that he could chase after the World Tag Team titles as he felt he was meant to, and to this date, no champion in SCW has broken the record Gabriel has held with the tag team gold. And even after that title reign ended, Gabriel rose once again as he was destined to, and becae a two-time World Heavyweight Champion.
Scattered applause...
Synn: It is only natural that when the names for the SCW Class of 2015 Hall of Fame inductees were brought up, his name would be right there at the top of the list. It's my honor, and plasure, to a man who is both a friend as well as son ... Gabriel.
The crowd in the banquet hall applaud as Gabriel stands up from the table and makes his way onstage where he meets Synn in a tight embrace, and Synn hands him his award before stepping back.
Gabriel: Looking at all your surprised faces out there, I wanna say that no one is as shocked as I am to be standing up here right now and looking out on you.
He smiles as he bows his head.
Gabriel: I honestly thought when I got the call that Despayre had put someone up to pranking me.
A ripple of laughter rolls through the crowd.
Gabriel: It's been a long journey for myself, because I was actually the first person to put my name on an SCW contract all those years ago. I was the first that said why not when Synn came to me, I didn't know how much of an impact it would have on my life just by putting my name on a piece of paper and allowing people to kick my arse for a few years. It gave me a family in Synn, Despayre, Rage, Kittie, Shane, Fantasia and of course Angel, and it gave me more to life when I met my wife, Odette, here in SCW and had a son.
Gabriel looks around the crowd.
Gabriel: His name is Lucas by the way, I know you've all wanted to know for months, mystery solved.
A ripple of applause now comes from the crowd.
Gabriel: I've done so much in SCW over the last few years and I'm proud of it all. My rivalries with Steve Ramone, Drake Green and Sean Jackson will always stand out in my mind. The tag title run with Despayre will always be one of my greatest achivements, being the companies first ever World Heavyweight Champion and starting this year as champion will be things I will never fail to be proud of, but what I will always be the most proud of, is the fact that even if I was cheers, or booed, I had enough about me to get a reaction from the fans, and that's what we're paid to do.
Gabriel runs his fingers through his hair and looks around the crowd.
Gabriel: So to the fans, who helped me along the way, to everyone who's ever been in the ring with me and put on am amazing match, to my family, The Seven Deadly Sins, to my Wife Odette and my son Lucas, and to Hot Stuff Mark Ward and Christian Underwood, even to you Goth for giving me a shot in AWA pre SCW, thank you for putting me where I am now, I couldn't be prouder to be a member of the SCW Hall of Fame. Two Hall of Fames in one year and the best of me is yet to come. Merry Christmas everyone, look out for me in 2016.
Gabriel: Looking at all your surprised faces out there, I wanna say that no one is as shocked as I am to be standing up here right now and looking out on you.
He smiles as he bows his head.
Gabriel: I honestly thought when I got the call that Despayre had put someone up to pranking me.
A ripple of laughter rolls through the crowd.
Gabriel: It's been a long journey for myself, because I was actually the first person to put my name on an SCW contract all those years ago. I was the first that said why not when Synn came to me, I didn't know how much of an impact it would have on my life just by putting my name on a piece of paper and allowing people to kick my arse for a few years. It gave me a family in Synn, Despayre, Rage, Kittie, Shane, Fantasia and of course Angel, and it gave me more to life when I met my wife, Odette, here in SCW and had a son.
Gabriel looks around the crowd.
Gabriel: His name is Lucas by the way, I know you've all wanted to know for months, mystery solved.
A ripple of applause now comes from the crowd.
Gabriel: I've done so much in SCW over the last few years and I'm proud of it all. My rivalries with Steve Ramone, Drake Green and Sean Jackson will always stand out in my mind. The tag title run with Despayre will always be one of my greatest achivements, being the companies first ever World Heavyweight Champion and starting this year as champion will be things I will never fail to be proud of, but what I will always be the most proud of, is the fact that even if I was cheers, or booed, I had enough about me to get a reaction from the fans, and that's what we're paid to do.
Gabriel runs his fingers through his hair and looks around the crowd.
Gabriel: So to the fans, who helped me along the way, to everyone who's ever been in the ring with me and put on am amazing match, to my family, The Seven Deadly Sins, to my Wife Odette and my son Lucas, and to Hot Stuff Mark Ward and Christian Underwood, even to you Goth for giving me a shot in AWA pre SCW, thank you for putting me where I am now, I couldn't be prouder to be a member of the SCW Hall of Fame. Two Hall of Fames in one year and the best of me is yet to come. Merry Christmas everyone, look out for me in 2016.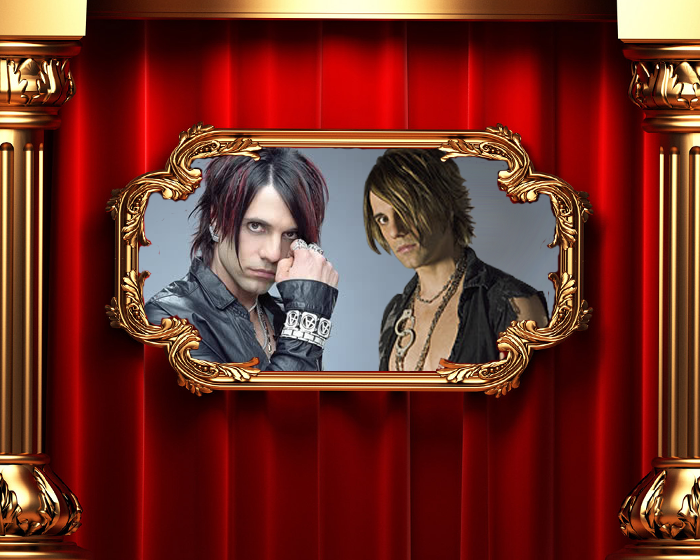 Sam Marlowe makes her way ringside and towards a section where signs can be seen with the words Sam's superstars. Smiling at the group of kids with the signs, Sam is handed a microphone. Dressed like Santa's little helper, she snuggles into the group of kids.
Sam Marlowe: Christmas time is a time for sharing and this week I wanted to share this show with this group of superstars. They are joining me from the local children's hospital and we have a message for every one of Sin City Wrestling's fan everywhere…
Sam sits among the kids who scream and shout happy holidays and merry Christmas.
Sam Marlowe: From our fans to you and yours…Merry Christmas.
The bombshell smiles more as she is swarmed by the kids and fans there.
Simone: A Christmas message from Sam Marlowe and her group of Sam's superstars. I love it. And for the rest of the night and the holiday season, let me just add my season's greetings to hers.
Mikah is once again seen outside of her locker room, her head leaned back against the wall before she takes another drink of her cup. It was obvious that she was still drinking as she was trying her best not to stumble in her heels. Ruby walks back out of the locker room again, much like earlier and the screaming could still be heard.
Ruby: It's like she doesn't even hear me talk.
Mikah shoots Ruby a look before finishing off her cup of joy before grabbing her bottle of tequila and pushing the door open to the locker room and marching into her locker room to see Holly sitting on the couch, screaming. Mikah closes her eyes for a moment before letting out a scream of her own, finally silencing Holly. Holly blinks a few times before looking at Mikah.
Mikah: Listen here, you little fucking brat. I don't have time or the patience to deal with your stupid shit. Get your act together or you can fucking become homeless for all I care.
Holly: W-what?!
The tears were now evident in Holly's eyes.
Mikah: Oh don't even try to pull those fake, crocodile tears on me; I just fucking stood outside of MY locker room for probably an hour, listening to you scream. You've been fucking screaming like a banshee for almost all day! So no fucking tears for you. You sit there and you keep your mouth shut or Santa Claus won't come.
Holly was wide eyed and open mouthed but simply closed her mouth then nodded her head.
Mikah: Good. Learn your fucking role.
Mikah sits down on the other end of the couch and crosses her legs before making herself another mixed drink.
From inside of his office, Christian underwood suddenly hears an ear splitting shout coming from outside in the hallway of the Gold Coast lobby!
Christian: What the f...?
He gets up from behind his desk and walks around to the door where he opens it up and steeps out into the hall... and spots Despayre, wearing his mistletoe Santa hat, racing down the hall at top speed!
Despayre: GANG WAY! Adorable wrestler charging through!
Despayre races right past Christian, almost bowling him over! Christian manages to right himself -- just in time to again almost get bowled over by Pussy Willow, Miss Rocky Mountains and Janet the Makeup Lady, each chasing after the little guy for a Christian smooch!
Justin: The following singles contest is scheduled for one fall, making his way to the ring first...
We notice the ring ropes are covered in Christmas lights as we prepare for the match. Then, the lights in the arena go out as the beat to "The Nobodies" by Marilyn Manson plays over the speakers. As the electric organ picks up, a red light flashes across the screen as random faces begin to show on the screen. As the words start up, men and women in masks and hoodies file out through the curtains. The lights come on at a dim tone, flashing as the seven figures make it down to the ringside area. As the music picks up, one of the figures pulls his hood back, yanking his mask off to reveal Tim Staggs.
Justin: From Las Vegas, Nevada, weighing in at 195 pounds! Tim Staggs!!
He jumps onto the ring apron, focused as he steps through the ropes. He paces back and forth, and the lights turn up some as he looks up. He then removes his jacket and tears away his black pants to reveal his wrestling outfit. He jogs backward and rests in one of the far corners, sinking down to a seated position as he contemplates..
Simone: Staggs has been one of the hottest newcomers that SCW has ever seen, and he looks to continue that tonight against the Fearless One.
Adams: Let's see what the youngster can do against the veteran in SCW, Steve Ramone!
Staggs remains seated as he stares towards the entrance ramp, awaiting his opponent.
Justin: And his opponent…!
"I pledge allegiance, to the flag, of The Fearless One Steve Ramone. I want what's coming to me. So what's coming to you? The world chico, and everything in it." Following that quote the opening riff to "I Want The World.....and Everything In It" by Battle Beast hits the speakers as the lights dim and the crowd boos as "The Fearless One" Steve Ramone comes out first air guitaring to the song before he is joined by Andreas and Cyrus
Justin: Being accompanied to the ring by Andreas and Cyrus. From Queens, New York, weighing in at 200 pounds. "The Fearless One" Steve Ramone!
The three men ignore the fans at ringside whilst they walk down to the ringside as Steve sings along to the lyrics before they reach the ringside area where Cyrus and Andreas enter the ring first followed by Steve, they pose for the crowd before they turn to look at Staggs who is still sitting in his seated position, staring right back at them.
Simone: This is an interesting staredown...
Adams: Beyond interesting...
Andreas and Cyrus each walk to a side of Staggs who remains seated while Ramone stands directly in front of him, almost on top of him as he stares down. Staggs doesn't look phased, he just stares right back up at Ramone who begins to mouth some words at Staggs. Staggs smirks at Ramone who continues to talk trash. Finally referee Jacob Summers who pushes Ramone back a bit and signals for Cyrus and Andreas to head to ringside. Staggs just chuckles as he stands to his feet. Summers finally gets everything situated and then he signals for the bell!
Ding! Ding! Ding!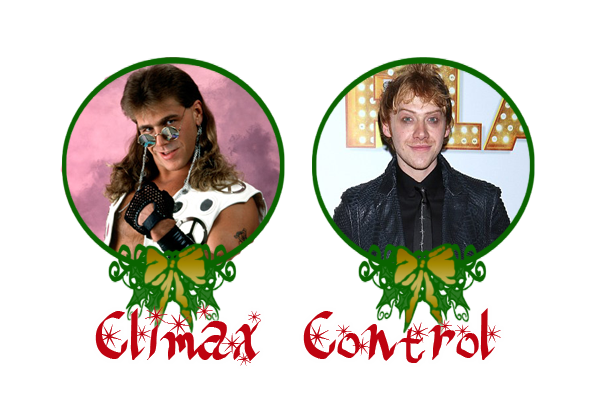 BAM! All of the lights in the arena turn off, and the ring ropes begin to light up with various colors of Christmas lights! It's dark, but still visible.. sort of creepy to be honest.
Simone: WOAH! It just got dark...
Adams: Ah! One of my favorite Christmas matches!
The bell sounds and these two are ready to go at it with one another! The two begin to circle the ring, keeping their eyes on each other the whole time! The two finally move in towards each other as Steve and Tim lock hands with one another. Steve is quick to go for a knee to the gut but Staggs side steps it and puts Steve into a quick headlock! Steve slaps his hands on the sides of Tim and pushes him off, pushing him towards the ropes as Staggs comes back and looks for a clothesline, hitting it and sending Steve to the canvas! Steve is quick to his feet only to be sent down by a right hand from Tim! Steve once again shoots up to his feet and this time is slowed down by a knee to the gut! Tim smirks as he grabs Steve by the hair and tosses him towards the Christmas lit ropes as Steve is about to bounce off of the ropes, Andreas jumps up, stopping Steve. Meanwhile Staggs was bent over, waiting for Steve to come towards him so he could toss him over his shoulder! Steve capitalizes on this with a kick straight to the face of Staggs! Staggs shoots up to a startled standing position as Ramone hits him with a quick dropkick to the face, sending Staggs straight to the ground!
Simone: Oh wow! Thanks to Andreas, the tables have turned...
Adams: Talk about a quick cheap tactic there, Ramone really outsmarting the younger Staggs in this one, or more so… outnumbering him...
Staggs is on all four, trying to get to his feet when Staggs is hit by a vicious punt to the gut! Staggs flips over onto his back, holding his stomach in pain as referee Summers looks at Ramone and tells him to watch himself, and take it easy with the cheap shots like that one! Ramone just shakes his head, mouthing off to Summers as he walks to Staggs, grabbing him by the hair and lifting him to his feet. Ramone hits a thigh to the gut of Staggs and tosses him straight into the turnbuckle! Ramone climbs to the middle rope, hovering over Staggs as he begins to pound away with right hands, straight to the forehead of Staggs...
..1
..2
..3
..4
..5
..6
..7
..8
..9
..and just as we think the 10th is coming, Ramone bounces himself up into the air from the middle ropes, getting about three or four feet above the middle rope, as he comes crashing down with a double axehandle smash straight to the head of Staggs! Definitely an interesting maneuver there by Steve, and Staggs quickly falls straight to the canvas...
Simone: Ramone really showing off his athleticism there, Staggs has to be hurting...
Adams: Yeah, he might have to go through the NFL's concussion protocol after that one!
Staggs is on the ground, face down as Ramone walks around him with a cocky strut. Ramone has a smirk on his face as he delivers a cheap stomp to the back of Tim's head. Ramone follows this with another punt like kick to the side of Staggs. Ramone smirks as he sticks his boot under Staggs, flipping him onto his back with his foot and places his boot on the chest of Staggs, signalling for Summers to count, and Summers does...
..1
..2
..Kickout by Staggs, throwing a shoulder into the air...
Simone: Ramone might be letting his cockiness get to his head now, no leverage in that type of pin...
Adams: Yeah, but look at him arguing with Summers like he did something wrong or something...
And Adams is right. Ramone is mouthing off at Summers, distracting him as Cyrus hops up onto the apron and begins to choke Staggs with the bottom ring rope and Christmas lights attached to it! Staggs continues to be choked as Ramone is distracting Summers with arguments. Cyrus jumps into the air and delivers a vicious elbow to the back of the head of Staggs, sending his face bouncing face first off of the canvas as he flips onto his back. Ramone walks right by Summers, just stopping the argument like nothing ever even happened, and quickly goes for the pin...
..1
..2
..Kickout by Staggs once again!
Simone: Thank God, I would have hated to have seen a cheap win by Ramone, not like that...
Adams: I think Cyrus would have gotten the win in that scenario...
Staggs holds his throat in pain as Ramone looks up at Summers, arguing with him once again. Summers doesn't want to hear it as he shakes his head, but Ramone continues to go at it with him, getting in his face. The two are getting pretty heated, time's going by, Staggs is recovering and it's Ramone who is letting him do so by continuing to argue with Summers!
Simone: Staggs is crawling towards Ramone, he is too busy arguing!
Adams: Knock him out Timmy!
Tim hops up, wrapping his arms under the leg of Ramone as he rolls him up into a quick roll up pin! Summers quickly slides for the count, Tim has the tights, Summers doesn't see the tight grab at all as Tim uses the extra leverage, and the count begins...
..1
..2
..kickout by Ramone at the very last second!
Ramone quickly pops up and begins to argue with Summers again, pleading his case that Staggs had the tights! Summers says he saw no such thing as Ramone stomps his right foot and Staggs comes running at Ramone, but Ramone side steps and sends Staggs face first into the top turnbuckle pad! Ramone focuses back on Staggs as he grabs him, tossing him towards the ropes. Staggs bounces off of the ropes and comes back as Ramone looks for a clothesline, but Staggs ducks under! Staggs bounces off of the opposite ropes and comes back with a flying crossbody on Ramone! Staggs and Ramone are both quick to their feet as Staggs sends Ramone down with a right hand to the face! Ramone is up again, and down again via a well executed spinning heel kick from Staggs! Staggs is catching fire… Ramone is to his feet, and Ramone gets hit by a kick to the gut and a… double arm DDT! The cover by Staggs...
..1
..2
..kickout by Ramone once again!
Simone: Wow! Two near falls there by Staggs, the tables are definitely turning on Ramone as we watch!
Adams: Yes but, don't forget… Cyrus and Andreas can easily help those tables turn right back!
Staggs grabs Ramone by the hair this time, yanking him to his feet. Staggs has a cut above his right eye which is letting out a tad bit of blood, but not stopping him at all, in fact… he has a smirk on his face and looks super confident. Staggs delivers a right hand to Ramone who falls back against the Christmas lit ropes as Staggs delivers another right hand. Cyrus hops up onto the apron to distract Staggs and Summers, and well it works for Summers but Staggs continues to hammer away on Ramone with right hands! Staggs then pulls Ramone in, grabbing and locking him into a quick sleeper hold! Ramone is in pain, suffering and unable to get out of the hold. However Ramone notices that Summers is paying attention to Cyrus and not to himself and Staggs, so he taps three times on the arm of Staggs! Staggs releases the hold, throwing his arms in the air, thinking he has won…
Simone: Wait, what the… did Ramone just tap?
Adams: I think he did, Staggs wins!
Simone: Not so fast, Ramone may have just outsmarted Tim Staggs...
Staggs quickly realizes what just happened, and he shakes his head in frustration. Staggs struts over towards Summers, anger in his walk as he places his hand on the shoulder of Summers, spinning him around and...
BAM!
Ramone hits a running dropkick to the back of Staggs who goes flying forward, headbutting the chin of Summers who falls straight to the canvas, out! Ramone smirks as he high fives Cyrus and looks back at Andreas who looks back at him with a smirk of his own. Ramone grabs Staggs by the hair, Cyrus enters the ring and Andreas walks towards the announce table area, grabbing a steel chair, and heads towards the ring as well...
Adams: Oh boy, this is not… I repeat… NOT good...
Simone: Not good at all, unless your name is Steve Ramone...
Adams: No, my name is...
Simone: I know your name idiot...
This can't be good for Staggs as he tries to fight with a right hand to Ramone but he is quickly grabbed by Cyrus who holds his arms back as Ramone delivers a superkick to the stomach of Staggs! Cyrus lets go and Ramone smirks as Staggs holds his stomach in pain. Cyrus grabs Staggs by the hair and lifts him back up as Andreas slides into the ring with the steel chair. Ramone signals for Andreas to hold on for a bit as Ramone delivers a cheap poke to the eye of Staggs who quickly grabs his eye in pain! Ramone nods his head at Cyrus who delivers a double axehandle smash to the gut of Staggs, hunching over, blinded and in great abdominal pain! Ramone smirks, nodding his head, loving the way this is going, Summers still out cold. Ramone wraps his arm around the head and neck of Staggs and takes off running, hitting a huge bulldog on Staggs! Ramone hops up, and signals for Andreas to place the chair on the body of Staggs. Ramone smirks as Andreas walks towards Staggs...
Simone: I had a feeling this would happen from the beginning, this is just… unreal, talk about outnumbered to the max!.
Adams: I am just curious as to what Steve has in mind, he is climbing up the turnbuckle, and Andreas just placed that steel chair on the stomach and chest area of Staggs, this can't be good… for either man....
SLASH!
Simone: What the hell just happened?
Adams: It seems the Christmas lights went out...
Simone: It's pitch black in here, what the...
Adams: Someone must have cut the power, or we had an outage...
Simone: Do you hear something?
Adams: Umm...
CRASH!
CRASH!
The sound of two smashes are heard, and we are uncertain of what it is, other than the fact that something was hit, or someone. We still are pitch black for a few seconds, and then finally all of the lights in the arena are on, literally all of them!!
Simone: What the hell happened in there?
Adams: Question of the year right there...
Cyrus and Andrea are both laid out in the ring, both dripping blood from their foreheads. Steve Ramone is standing at the top of the rope still, looking tons less confident than a few seconds ago. Tim Staggs is standing on his feet center ring...and...!
Simone: Wait a second...
Adams: I'm so confused...
Brother Grimm is standing halfway up the entrance ramp, steel chair in his hand!
Simone: But why would he help Staggs? That doesn't….
Adams: Maybe he doesn't want anyone getting their hands on Staggs but himself...
Ramone and Staggs are focused on Grimm who has nods his head and turns around, dropping the steel chair as he struts his way to the backstage area, walking with confidence and cockiness as he exits the arena. Ramone turns back to Staggs, and he jumps through the air...
Simone: Front dropkick from Ramone!
Adams: But Staggs catches him by the legs in mid air, smashing him into the ground and.../p>
Simone: Untitled No. 1!!
Center ring, locked in… Ramone has nowhere to go! Ramone is in a great deal of pain, and guess who is back to their feet? Referee Jacob Summers! Summers is wobbly, but he staggers over to the two, falling to his knees, just in front of Ramone, just in time to see the...
Tap!
Tap!
Tap!
Ding! Ding! Ding!
Simone: Wow, what a turn of events… what a damn match!
Adams: That one was SuperCard worthy, jeez… wow!
Justin: Ladies and gentlemen, here is your winner… Tim Staggs!
The cameras cut to the backstage area, and once again we find ourselves behind a familiar looking back, dressed in a pair of black Diesel jeans, a pair of black leather boots and a black tank-top, all black. The tattoo stick up out of the top of the black tank-top gives it away as we clearly know this is Andrew Watts… and what exactly will Watts be up to this time? Something tells us, not even he knows. Andrew Watts turns a corner and stops at a locker room door...
Andrew Watts: Ahh….
Watts says as if he is pleased to finally find this door. We pan around Watts to view the name on the nameplate of the door, "Steve Ramone." What could Watts possibly want with Steve Ramone? Watts stands there and stares at the door for a few seconds...
Simone: What exactly is Watts doing? Why is Watts at Steve Ramone's locker room door…?
Adams: I don't know, all I know is that Watts is really giving me the creeps ever since he's come back!
Watts puts his arms out, placing his hands on the door frame of Steve Ramone's locker room. Watts exhales and then begins to pound his head against the white, solid door of Steve Ramone… delivering vicious headbutt after headbutt!
Simone: What the hell is Watts doing?!.
Adams: He is officially insane, he has lost it… this man needs help!
BANG! BANG! BANG!
Andrew Watts: UGHHHH!
Watts lets out a yell as he delivers one last headbutt, cracking the door a bit and taking a step back. The door is covered in Watts' blood, Watts' forehead is dripping blood as well. What the hell is going on?
Andrew Watts: Steve Ramone...
Watts says this in a deep sadistic tone and then takes a step forward, reaching his hand up as he begins to make some kind of gesture on the door, however we can't see what he is doing exactly...
Simone: Is he playing with his blood?
Adams: I've heard of not playing with your food but… playing with your blood? That is just… wow!
Andrew Watts: It's time to see how "fearless" you are… Mr. Fearless One...
Watts lets his hand fall to his side, as he stares forward at the door for a few seconds, and then turns his back, walking away… and in red letters, well… red blood, the door reads….
YOU'RE NEXT
Simone: Oh boy...
Adams: Steve Ramone better go into hiding, or hire a bodyguard… because judging by the way Watts has been as of late, he is going to need way more than Cyrus and Andreas to help him against Watts...
Simone: This man is out of control...
The camera moves backstage to see Santa Claus and Mrs. Claus set up backstage and Mikah was standing in line with Holly, who was still silent.
Mikah: No screaming this time kid.
Holly simply nods her head as they walk up to Santa Claus and Holly sits on his lap. Mikah stands off to the side as Holly tells Santa what she wants, eagerly. Then Mikah is instructed to stand next to the chair to get in the picture as well. They snap the picture then Mikah and Holly walk away from the long line of kids and people only for Mikah to take the child back to the front of the building, where the young girl's social worker was waiting for them, just like she promised.
Social Worker: Did you have fun today, Holly?
Holly: Yes, ma'am.
Mikah rolls her eyes at the kid, who was clutching the reindeer to her chest.
Social Worker: Thank you for taking the time to spend the day with her; it means a lot to everybody. It really proves that there are good people out there.
Mikah tries not to gag on what the lady is saying as she plasters an overly fake smile on her face.
Mikah: Of course. My pleasure.
Social Worker: Can you watch her for just a minute? I have to use the restroom.
Mikah rolls her eyes, irritably before nodding her head and watching the lady walk over to the bathrooms in a hurried fashion. Holly stands there, quietly while in the presence of Mikah. Mikah looks down at the child and scowls at her.
Mikah: By the way, kid.
Holly looks up at Mikah, an expectant look on her face. The social worker walks back up a minute or so later.
Mikah: Santa Claus isn't real.
Mikah flips her hair over her shoulder and walks off, not caring about the look of disapproval on the social worker's face.
At the podium in the Gold Coast banquet hall, SCW's co-owner Christian Underwood stands...
Christian: Everyone, our next honoree chose a friend to induct her, but that very person is currently recuperating in the hospital froom injuries sustained in the Taipei Death Match from December 2 Dismember III. I would like to direct your attention to the screen against the far wall.
Heads turn to the large screen where a video feed begins to play...
The video feed first cuts to the Ottawa Hospital in, well, Ottawa, Ontario, Canada where SCW Bombshell Jessie Salco is staying following her brutal match against Celeste North at December 2 Dismember III last weekend, her husband Shane and her brother Jake are with her as she sits up in the bed.
Jessie: I honestly didn't expect this, I mean I had a feeling that Amy would get in the SCW Hall of Fame at some point but she asked me to induct her? That I wasn't expecting.
Jessie admits before sighing to herself.
Jessie: The fact that I can't be at the Gold Coast Banquet Hall to induct her just makes my hospital stay that much unbearable but SCW was able to sort something out and, well, here we are, it's still such a shock to me that I get to be the one to induct her but that's beside the point and who knows? Maybe the Metal & Punk Connection will get inducted one day.
Jessie says with a shrug as she leans back.
Jessie: Seriously though Amy, congrats, you deserve it, and as soon as I'm back in Vegas I'm buying you a round at my favorite metal bar! But in the meantime, well to be honest I've never been that good at speeches so let's take it to Amy!
Jessie says as the video feed cuts out.
The camera cuts back to the Gold Coast where Amy Marshall now stands at the podium with a smile in her face.
Amy: Six years ago, I came into this business for all the wrong reasons and never thought for one moment that I would get very far and win titles or be respected by my peers. I lost count how many times I was urged to quit. But I'm glad I never listened to those doubters because six years on, I now feel I'm in wrestling for the right reasons and I love this job.
The crowd cheers, as Amy smiles.
Amy: Being up here has topped off a great year for me. Bombshell champion, internet champion, tag team champion and in turn for winning the Internet title, I became the first ever grand slam champion.
If someone told me six years ago, that I would have held all the titles be inducted into a hall of fame, I would have laughed in their faces and walked away. But here I am now… wiser and more experience and being inducted into the hall of fame.
I am simply honoured to be standing before everyone and I would like to thank everyone who was willing to give me a chance in this business and in this company and I would like to thank Jessie for being a good friend and tag team partner and finally thank everyone who I have stepped into the ring with.
Thank you and thank you for this honour.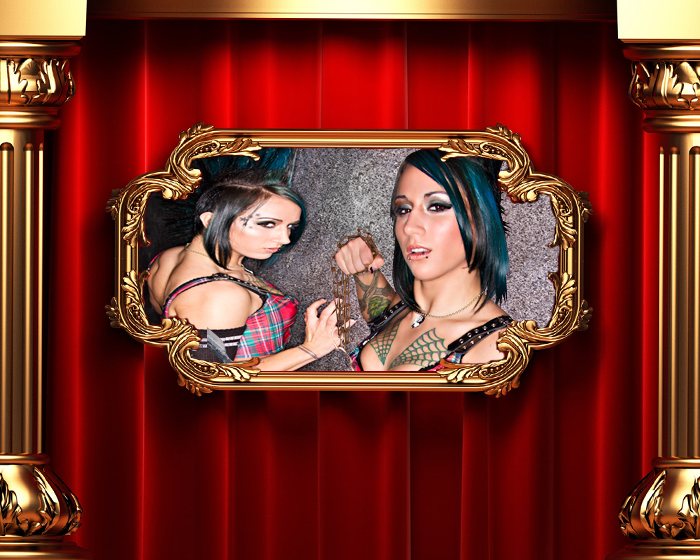 Outside in the upper parking lot of the Gold Coast Casino, Synn and Gabriel step out through the double doors and start to look around at the parking lot rseerved for the SCW wrestlers.
Gabriel: Where could the little bugger be? They said he ran out here.
Synn steps out further and cups his hands around his mouth.
Synn: Joshua! We know you're hiding out here!
They pause in wait for a few moments until a voice calls out from near the cars...
Despayre: No I'm not!
Synn and Gabriel look at each ther with smiles on their respective faces and gabriel turns to call aloud...
Gabriel: C'mon out Despy! It's safe!
Despayre: No it's not! You're not fooling me! If I come out I'll be mobbed by girls who want smooches for Christmas! Just like last year!
Synn: That was last year, Joshua! It's safe now!
Despayre: I'm not coming out until the show is over!
Synn sighs.
Synn: Joshua Leroy Young! You come out here right now or Santa is going to hear about this!
Gabriel looks to Synn and mouths 'Leroy' at the revelation of Despy's middle name. Soon enough, a pouting Despayre emerges from between two cars with Angel bundled up in a baby's sweater.
Despayre: Boy! I dunno what's worse! You using my full name or threatening to rat me out to Santa!
Gabriel chckles and wraps an arm around his little brother's shoulder.
Gabriel: C'mon Despy. The show is almost over so you'll be safe. And besides, so what if a girl or two wants a smooch for Christmas. You can't blame them, can you?
Despayre: I guess not. I can blame that Bod cologne Theresa gave me though! It really does attract girls against my will!
Synn: And you don't want to deny a young lady her Chrstmas wish if that's all she asks for, do you?
Despayre grumbles as they start to escort him back inside of the Gold Coast.
Despayre: Some Christmas! It's December 20 and not even a hint of snow!
Gabriel: Well Despy, we are in a desert after all.
Despayre: Yeah but it's not a REAL Christmas if it's not a white Christmas!
He puts a halt to their progress and looks straight up into th sky and points a finger 'up'!
Despayre: You hear that God!? Let's see some snow! Don't make me send Angel up there!
Synn shakes his head as Gabriel just smiles outwardly as he holds the door open for his friend to step back indoors through. Just before he goes to follow, something catches his eye. gabriel turns and looks up as a snowflake drifts to the ground... followed by another -- and more! It's very light at first but it starts to pick up in intensity! Wide eyed, he looks at Synn.
Synn: Coincidnce!
And the two hurry inside.
Simone: Coming up next we will see three of the Bombshell Division's brightest stars in action as Lucy Seraphina takes on Crystal Hilton and Alexis Morrison in a Triple Threat Naughty or Nice match!
Adams: I wouldn't complain if they decided to be naughty with me……
Simone: KEEP IT CLEAN JASON! The rules to this match will be explained by Justin so let's take it to him!
Justin: The following Triple Threat Match is scheduled for one fall and it is a Naughty or Nice Match!
The crowd cheers in response to the announcement as the camera shows several gift boxes laying in and around the ring and, for some reason, one is in Jason's lap.
Simone: Jason, why are you holding one of…...actually, never mind, not going to ask.
Justin: Inside each of these gift boxes are gifts for the competitors, be it weapons or gag gifts, no disqualifications and the only way to win is by pin fall or submission.
Simone: So basically a Christmas Themed Hardcore Match.
Adams: Can't wait!
Justin: Introducing first!
"Assassin" by: Muse starts to play as soon as the chorus hits Lucy jumps out from the stage and tosses her cloak off.
Justin: From Moscow, Russia, she is "The Wisdom Angel" Lucy Seraphina!
Lucy looks around and starts to swiftly moves down the ramp. Lucy jumps onto the stairs and climbs over the turnbuckle. She flips herself in and goes to the center. She screams loudly and gets ready to fight.
Simone: Lucy has been very impressive in the ring but she hasn't had the same success as her partner in crime Melanie Gabrielle.
Adams: This match could be her chance to change that.
Justin: And her opponents!
The lights in the arena go black as "Freak Like Me" by Halestorm plays over the sound system. Red strobe lights shine around and thick smoke fills the entrance. A figure emerges from behind the curtain, dressed in a baggy black hoodie.
Justin: First, from Salem, New York, weighing 125 pounds, please welcome back to SCW -- Alexis Morrison!
The arena light fade down. A pulse sound starts from the arena speaks, carrying with it some added bass. Cellphones are shown filling up the entire arena in a sea of light. "The Night Shift" by the Birthday Massacre tolls over the arena sound system, which also kicks in the purple spotlights, sending everything into a rave like experience until spotting Alexis Morrison looking down toward the wrestling ring from the middle section stands. She begins walking down to the stairs heading to the ground floor of the arena and hops over the soft barricade. Alexis stops, looks at ring and proceeds, circling around the ring going to the the time keepers position, where she climbs the steel steel steps nearby and enters the ring.
Simone: Alexis isn't very popular with the fans but you can't deny her talents!
Adams: Unfortunately for her she's facing two women who might go after her in the future!
All of a sudden "Superstar" by Lupe fiasco starts playing all over the Pa system. Two lights are pointed at the entrance way. Crystal Emerges through the curtains and is greeted by multiple pyros that start shooting off one by one.
Justin: And from Los Angelis, California, she is The Rose Goddess Crystal Hilton!
The crowd roars at her with a loud ovation of cheers and she slowly makes her way out walking down the aisle. Crystal cracks a grin as her photographers line up to take a picture of her. She finally makes it to the ring but Alexis doesn't want to waste any time in getting the match started as she darts out of the ring and starts brawling with Crystal as Drew calls for the bell.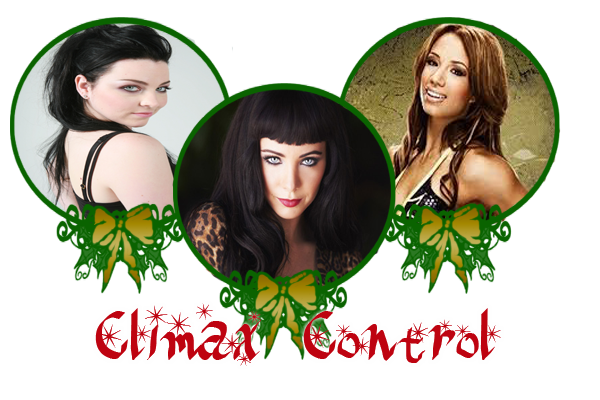 Simone: Alexis isn't wasting any time here but she had better not forget about Lucy!
Adams: If she does then it could cost her the match!
Whilst Alexis and Crystal brawl on the outside of the ring Lucy starts searching through the gift boxes for a weapon that she can use and, after a couple of gag gifts she finds out in the form of a steel chair, getting an idea Lucy sets it up near the ring ropes closest to the entrance ramp where Crystal and Alexis continue to brawl.
Simone: Looks like we're about to see an angel fly!
Adams: And unless Alexis and Crystal don't see her she'll fly right into the entrance ramp!
The brawl between Crystal and Alexis continues as Lucy gets a running start in the ring before running to the ropes, using the chair as a makeshift springboard and hitting a suicide dive! However, Alexis saw Lucy coming and ducked out of the way just in time but Crystal wasn't so lucky so she ends up taking the full brunt of the suicide dive.
Simone: Some great ring awareness from Alexis there.
Adams: She could go for a follow-up attack but she's looking for a weapon!
Alexis starts searching through the gift boxes whilst Lucy rolls back into the ring to retrieve the chair, once she's done that she rolls back out of the ring and lays into Crystal with a couple of chair shots before noticing Alexis approaching her and getting ready to swing at her, however Alexis has a fire extinguisher in her hands and is currently trying to figure out how to fire it as Lucy nears her, Lucy goes for a chair shot but the chair only hits the turnbuckle due to Alexis ducking it giving Alexis the opportunity she needs to spray the fire extinguisher in her eyes.
Simone: Alexis just blinded Lucy!
Adams: Didn't we have a blind wrestler at one point?
Lucy drops the chair and covers her eyes as she tries to get the smoke out of them, unfortunately for her Alexis isn't going to give her the chance as she whacks Lucy over the head with the fire extinguisher before rolling her back into the ring and following her back in before going for the first cover of the match 1…...2…...and Lucy kicks out.
Simone: How did Lucy kick out?
Adams: It had to be instinct, it's not like she can see much at the moment!
Alexis gets up after a brief argument with Drew dragging Lucy up with her but we never find out what Alexis had in mind as Crystal whacks her over the head with the chair that Lucy retrieved from one of the gift boxes earlier in the match dropping Alexis like a sack of potatoes! Lucy rolls out of the way whilst Crustal goes for a cover 1……2……and Alexis kicks out.
Simone: That's two pinfalls a piece for Alexis and Crystal and whilst I would say that Lucy could even it up she has been temporarily blinded.
Adams: Temporary or not if either Alexis or Crystal hit one of their finishers and she's still blinded she won't be able to break it up!
It becomes apparent that Lucy's eyesight is slowly returning to her as she can be seen searching through the gift boxes on the other side of the ring whilst the action between Alexis and Crystal continues, Crystal picks up Alexis and goes for a Snap Suplex on the chair but Alexis blocks it before turning it around and nailing Crystal with a brainbuster onto the chair!
Simone: OH MY GOD! A BRAINBUSTER ONTO THE CHAIR!
Adams: I don't think that a move name has ever been more appropriate than right now!
Alexis goes for the cover 1…...2…...and it gets broken up……by a toy train to the head of Alexis!
Simone: Did a pin fall just get broken up by a toy train?!
Adams: And here I thought that we were done with the weird sentences after the Black Friday Brawl at December 2 Dismember III!
Alexis looks up and realizes that the toy train was a gag gift that Lucy had stumbled upon whilst searching for a weapon to use, angry at that fact Alexis grabs the chair and once Lucy has a weapon from a gift box, namely a kendo stick, Alexis takes a swing at Lucy only for Lucy to duck under it and when Alexis turns around Lucy swings for the fences and hits her in the stomach with the stick before hooking her head and delivering a DDT onto the chair.
Simone: That chairs seen a lot of action since Lucy introduced it!
Adams: And now Lucy's going for the cover!
1…...2…...and Crystal breaks it up, ironically with the same toy train that Lucy broke up Alexis's earlier pin fall attempt with! Crystal drags Lucy to her feet not realizing that she never let go off the kendo stick until she whacks her on the head with it dropping her like a light! Lucy goes for another cover 1……2……and this time it's Alexis's turn to break it up!
Simone: That's Lucy's second pin fall in the past few minutes!
Adams: She had better not get too comfy though! Alexis looks ready to end this!
Alexis goes to toss Lucy out of the ring but Lucy is able to hold onto the top rope preventing her from leaving the ring in the process, Alexis doesn't notice this and turns her attention to Crystal who she goes to pick up only to be rolled up into a small package 1…...2…...and Alexis kicks out just in the nick of time! Both Bombshells get to their feet and Alexis charges only to get tripped up and locked in the Withered Rose!
Simone: Crystal has the Withered Rose locked in and Alexis looks ready to tap!
Adams: We don't see this finisher often but it's effective!
However just as Alexis looks ready to tap out Lucy hits a Springboard Dropkick on Crystal breaking it up! Alexis rolls out of the ring as Lucy picks up Crystal and hits her with the Fallen Sorrow!
Simone: Fallen Sorrow! Lucy has hit it and Alexis is in no position to break up the pin!
Adams: This match is over!
1…...2…...3!!!!!
Justin: Here is your winner "The Wisdom Angel" Lucy Seraphina!
Lucy rolls out of the ring and celebrates up the ramp as her music plays.
Simone: What a match! You have to figure that Lucy will go after Alexis's title now.
Adams: That'll be a great match for sure!
The Bombshell and Roulette champion was seen backstage in the catering area of the arena, which was decorated to the brim with Christmas decorations. She was looking at the table that was filled with snackies and food galore but all she had in her hand was a glass with some sort of drink in it. She sighs a bit, stumbling in her stiletto heels a bit which could have been her balance or the fact that she had been seen earlier drinking. She raises her cup up to her mouth and takes a drink, her eyes scanning the room as she stays off to one side of the room, choosing not to mingle with the others that were flitting in and out of the room. She then smirks a bit as she sees the Heavyweight champion, Drake Green walk into the room. She finishes off her drink before tossing the cup into the trash before walking over to him, careful this time not to trip in her stiletto heels.
Mikah: Well, well, well, if it isn't the adorable Heavyweight champion. You know, I was the first out of us to make that record of holding two belts at one time.
Mikah flashed him a smile, without even realizing her little slip of calling him adorable. She bats her eyes at him a bit before tilting her head to the side and looking him over, quite openly.
Mikah: I'd ask you how it feels to be a….
Mikah pauses, the word slipping from her inebriated state of mind.
Mikah: Double champion, but I already know how that feels. But I don't know this….
She takes a step closer to him, her eyes looking up into his, her bottom lip in between her teeth.
Mikah: How does it feel to be on the right side of things?
She tilts her head to the side as she looks at him and goes back to chewing on her bottom lip. He rolls his eyes a bit.
Drake: And what is the right side of things?
She frowns at him before shrugging her shoulders.
Mikah: Um. Not Christian's side?
Her words were only slightly slurred as spoke.
Mikah: I didn't think you were that dumb, Drake. Keep up!
She snaps her fingers at him before tilting her head again to the side before placing her hands on her slender hips and playing with the fabric of her backless red dress.
Mikah: Hm. I've never heard about that stereotype on a boy; cute and dumb. Hm.
She looks him over again before flashing him a smile. The alcohol in her system clearly altering her personality by a tiny bit.
Mikah: So, how does it feel?!
Again, he rolls his eyes a bit, but he can't help but check her out in her heels.
Drake: How long are we gonna keep doing this? It's getting kinda old, Mikah.
She flashes him a coy smirk before raising an eyebrow at him.
Mikah: What would you rather we be doing, Drakey?
She bats her eyelashes at him and traces a line down his chest with her index finger ever so slightly. He smiles at her before checking his Omega watch.
Drake: Well I've got some time before my match...
She raises an eyebrow at him before a small, quiet giggle escapes from her lips and she covers her mouth as if it was something other than just a giggle.
Mikah: Oh, so do I.
She smiles at him, looking at his chest, openly undressing him with her eyes.
Mikah: What do you propose we do with that?
She takes a step in towards him, completely eliminating the bubble between them. She looks up at him, as she slightly presses her body against his so that they were touching. She leans up, their lips just inches from one another.
Mikah:Something like this?
Drake: Look…
He pushes her back.
Drake: Why don't you go run back to your husband before you get yourself in trouble.
Mikah scoffs and rolls her eyes at him before pushing him back before grabbing a handful of his shirt and pulling him closer to her.
Mikah: You're scared of my husband now? Some champion you are. And we don't have to worry about him; nobody does.
She looks up at him, a smirk playing on her face.
Drake: That's because he's a joke. I always wondered about you and him. What made such a…
He looks her up and down.
Drake: ...an interesting woman end up with a tool like that.
She shrugs her shoulders as she looks up into his eyes.
Mikah: I've no idea…but do you really want to talk about my husband? Because that's kind of boring. . .
She takes a step backwards and away from him, a smirk toying with her lips before she winks at him.
Drake: Well my dressing room is right around the corner…
He smiles again at her. Her mouth drops open just a bit before she closes her mouth again and glance around before raising an eyebrow. She shakes away the initial shock before closing the space between them once again, toying with a button on his shirt, her eyes moving down to look at the button before she looks back up at him, her teeth grazing over her lip just slightly.
Mikah: And what do you...suggest we do, Mr. Champion?
She raises an eyebrow at him, a smirk playing on her face again.
Drake: Well for starters….I was wondering what you looked like wearing those heels….and nothing else.
Her eyes widen a bit, her cheeks flush a light pink color at his blunt use of words. She was fumbling over words in her mind.
Mikah: Wha-
She narrows her eyes at him a bit, before leaning in closer to him and onto the balls of her feet in her stiletto heels. She moves so her lips are pressed right next to his ear.
Mikah: Would it make you that much more...impatient to know that I'm not wearing ….
She pauses letting her warm breath hit his ear, as she places a hand on his side expertly.
Mikah: Anything underneath this dress?
She lingers for a few seconds before pressing her lips just slightly against his neck just under his earlobe and pulls back, looking at his face to try to gauge his reaction. A crooked smirk comes across his face.
Drake: Shocker….
He steps back from her.
Drake: You know where my room is….
She looks at him and chews on her bottom lip, obviously weighing the options in her mind. She tucks her hair behind her ears before looking around.
Mikah: Well, am I following you or are you following me?
She raises an eyebrow at him as she steps out into the hallway.
Drake: After you…
She presses her lips together, turning her head away from him so he didn't see her blush before she straightens herself back up and goes to walk towards his locker room.
Mikah: Better not be some kidnapping set up
She mumbles under her breath as they walk off.
Voice: For too long I have been asleep, for too long I allowed you to speak. For way too long you tried to live into my footsteps and for way too long you abused my name… but no more… I have awoken… I have spoken…. And tonight…. I will crush you…. Until you are broken.
Simone: Who is this???
Voice: For you used my voice, you used my face, you used my body and you even tried to live up to my past. For way too long you have used my wife, my memories and even dared to use my eyes. Your suffering was merely nothing what I will put someone else through, your pain is now over and HIS is about to start.
Adams: Uhm…., I'll take psycho's for 500 Alex.
Voice: Tonight I will return, a reborn memory of the past of some sorts. And yet the future has made me full circle. You did well my friend, you have tried. You made me proud, but now it is my time to walk through the mystic cloud. Because when I will enter the arena… the people will stop to doubt. They will cheer, they will scream, they will point fingers at HIM for it will be an eternity before your weakened version will make me doubt.
Simone: This guy is strange
Adams: You are telling me!!!
Voice: But now I will let you rest, I will let you watch the best. I will let you experience the true me through my eyes, to break down the lies. I will walk towards the evil at hand, for HE is the one that I cannot stand. You got to him oh yes you did… something that I laughed at quite a bit. You see, at once I was this trustworthy, I was someone's property… event though he was too confident on his quest, the quest to be the very best. I only have one thing on my mind, to break down you from the inside through the weakest link that I will find.
Pause...
Voice: So enjoy your moment while you can, because when I am done with the crap that surrounds you…. I will break you down as a real man. You had to sell something that you called pride, I call it a cowardly act through the night. Hold it dear to your heart, because when I have the chance I will rip you apart.
With that the voice silences as the crowd is wondering what is going on
The cameras switch backstage. Former three-time Bombshell Champion and newest Hall of Fame Inductee, Misty, is seen walking down the hall. She has a concerned look on her face as she looks around every corner for something, or someone, coming up empty handed. She's so distracted that she nearly passes the locker room of Drake Green. She skids to a halt and takes a step back when she spots his name on the door. She thinks for a moment before she shrugs and lightly knocks on the door.
Misty: Drake? You in there?
She stands there for a few moments waiting for him to answer. The door swings open and Drake stands in front of her, wearing a white v-neck t-shirt. He seems shocked to see her.
Drake: Umm….hey…
She raises an eyebrow, slightly confused by his reaction.
Misty: Hey? What kind of greeting is that? It's good to see you, too, Drake…
She folds her arms across her chest, now frowning at him.
Drake: Was there...I'm sorry. Did I know you were stopping by or something?
He scratches his head and smiles.
Drake:'Cause...I don't remember if I did.
Misty: Well..no, you didn't know I was stopping by, but, I don't know. That was sort of an awkward reaction, don't you think? I wasn't exactly expecting to see you tonight, but I figured why not.
She studies him for a moment, still a little confused, but not thinking much of it yet.
Drake: So...what are you doing here? Don't you have some kids to raise or something?
Misty lets out a confused laugh as she stares at Drake.
Misty: Yeah, there's this thing...it's called a babysitter. And, seriously? You're asking me what I'm doing here? I guess aligning yourself with Mark has changed you after all.
She rolls her eyes, trying her best to hide her annoyance.
Drake: No one's changed, Misty...except maybe you. Now was there something I can help you with? I've got a title defense here in a little bit and I was thinking about taking a nap.
Misty laughs and shakes her head.
Misty: So now this is turned around on me and how I've changed? Sometimes change is a good thing, you know. And excuse me if I was just stopping by to see you. I didn't think there was such a problem with it, considering…
She trails off, not finishing her sentence and looking away from him for a second.
Drake: Considering what? How you took advantage of me when I was drunk and weak? Look, I'm willing to let it slide. You don't have to apologize or anything. Just keep it in your pants from now on.
Drake flashes his smile at her.
Drake: Unless of course you want to service me and help me relax before my match?
Misty's jaw drops open, slightly shocked, but she can't help but laugh.
Misty: You're joking, right? *I* took advantage of you?
She shakes her head and then stares at him.
Misty: You were the one who showed up on my doorstep, drunk out of your mind. Not to mention, you were an emotional wreck and YOU were the one all over me. Unbelievable. I shouldn't be surprised by this.
He laughs.
Drake: Relax there, kid. We both enjoyed it and we both know what it was.
Misty tilts her head to the side, curious.
Misty: And what was it? Other than us breaking Lyah's heart? Tell me, Drake. What exactly was it to you? Though I'm fairly sure I can assume the answer to that. Knowing you and all...
Drake: Look, it was fun. It's always fun when it's you. But if you're here looking for a boyfriend again...it ain't me, babe. It ain't me you're looking for.
He smiles again. Misty once again shakes her head.
Misty: No, that's not what I'm looking for, Drake. But you just always like to accuse me of that, right? The truth is, I care about you. I always will, but you do what you always do. You push people away. That's why you and I had *air quotes* fun, right? So you could push Lyah away?
She shakes her head again, staring at him as he continues to smile, only this time she doesn't return the smile.
Misty: And for your information, I'm here tonight for a couple of reasons, which you don't seem to be aware of because your sudden attitude change has turned you into a self-absorbed prick, I guess.
Drake: That's the problem here, Misty. There is no sudden attitude change. There is no difference. I'm the same guy I was a week ago. It's not my fault if you were too excited at the chance to try and get me in bed again to realize it. I am who I am, whether you like it or not.
Misty thinks for a second, processing everything Drake has just said before she turns her focus back to him.
Misty: It doesn't matter whether I like it or not, Drake. I'm not here to judge you, because let's be honest, I'd be pretty damn hypocritical if I did. This is just what you do. You act all sweet and show your good side...the side that you don't even believe you have...and then turn around and act like a complete dick.
He lets out a laugh.
Drake: Look, are we done here? I've got this match…..
Misty rolls her eyes.
Misty: Whatever, Drake. And regardless of what you MAY think, I didn't come to the show tonight just to see you. In case you were wondering, which I'm guessing you weren't, I was inducted into the Hall of Fame. And, not only that, but Brother Grimm just happens to have set his sights on my son, so there is that to deal with.
She offers him a sarcastic smile.
Misty: So, for once Drake...I wasn't even thinking about you.
Drake: For once. Congrats on the Hall of Fame thing. At least now you can think you're relevant again. Say hi to Tim for me.
She narrows her eyes and her nostrils flare, now glaring at him.
Misty: Go to hell, Drake. I'd have congratulated you on becoming a double champion last week, but for once, you didn't earn that win.
Drake: Don't get bitchy because I don't want to fuck you again.
Misty suddenly reaches back and *SMACK*..slaps Drake right across the face.
Misty: Unlike the whores you constantly sleep with, Drake. That's not all I worry about. Stay the hell out of my life. And if you show up on my doorstep again? I'll toss your ass out the damn window.
She then storms off down the hall without another word as Drake stands there, chuckling to himself. He disappears back inside his locker room a few seconds later.
Casey Williams backstage, leaning against the wall, and looking casual while getting ready for the Heavyweight title shot at the Christmas edition of Climax Control. He leans forward and looks at the camera man, wanting to call out Drake Green.
Casey: Hey Drake, I will show you no mercy in this match tonight, proving my dominance and why I deserve to be the next Heavyweight champion. I am going to decimate you both, and prove that I can capture the title that has eluded me in my career.
Casey walks away, looking confident in himself as the scene fades to black.
The cameras once again switch backstage. This hallway in the Gold Coast Casino is considerably quiet, except for one sound. What sounds like quiet sniffles and sobs is heard and just a few feet down the hall in a busier section of the backstage area, Roxi Johnson is spotted walking somewhere. She quickly stops, having heard the sounds of someone upset. Being the kind and helpful person she is, she decides to find the source and see if she can help. She walks into the quieter area, getting a better idea of what she heard.
Roxi: Hello???
She calls out to the troubled person, and as soon as she speaks, shuffling is heard. Whoever it is, is trying to hide the fact they are crying, but Roxi doesn't give up. She searches around until she finally finds who is upset. Misty is just getting back to her feet, having been crouched down on the floor. She is quickly wiping her eyes, trying to hide any evidence that she has been crying, but her puffy red eyes show otherwise. Not that Roxi would fall for it.
Roxi: Misty? What…what's wrong?!
Misty shakes her head and tries to muster up as convincing a smile as she can. Sadly, she fails miserably and Roxi remains concerned.
Misty: N-nothing, Roxi. I'm fine.
Roxi shakes her head stepping closer to Misty.
Roxi: You can't lie to me, Misty. Not this time. Please tell me what's wrong.
Misty stares at Roxi for a moment and as much as she doesn't want to talk about what has her so upset, she knows Roxi won't let her keep it bottled up.
Misty: I just…let myself get a little overwhelmed is all. I'm just a little emotional about some things. I'll be fine, Roxi.
Misty seems to calm down a little bit as she wipes away the last of the tears in her eyes. Roxi is still concerned for her, but the look on her face says she might know what has Misty so upset.
Roxi: This has to do with Brother Grimm going after Tim doesn't it? I told you that Keira and I would help any way we could, Misty. You don't need to be getting yourself so—
Misty holds up a hand, stopping Roxi before she can finish speaking.
Misty: That's…part of it, yes.
Roxi: Part of the problem? What else is going on? Just talk to me, Misty. I can help.
An almost heartbroken and confused smile appears on Misty's face as she shakes her head.. She's fighting back tears again as she looks back to Roxi.
Misty: It's really nothing I should even be upset about at this point. This weekend was supposed to be a great weekend for me, and up until earlier, it was. Leave it to me to let one person ruin it for me. And trust me when I say it's nothing you can help. I just have to figure out a way to stop giving a damn, because it clearly gets me in more trouble than it's worth.
Roxi: Is...is this about O'Malley?
Misty lets out an amused laugh and shakes her head.
Misty: O'Malley? Geez, no. I wish it were as simple as a problem with O'Malley. I'd give anything for this to be about O'Malley, but it's not. No, it's about some other asshole…
Misty doesn't even say his name, but Roxi just nods.
Roxi:Oooh. I…think I know who this is about.
Misty nods and rolls her eyes, though not because of Roxi..
Misty: Yeah. So you see…nothing to be so upset over. Extremely pissed off, yes? But crying like a weak little—
Roxi: Hey, hey, hey…Don't even go there. You're not weak. You're human. I may not know the whole situation, but I know enough. Misty, you deserve to be happy. Being upset or angry all the time isn't healthy. If that is how things are going to go, maybe you need to just…move on. I know it's not easy, but—
Misty: I've tried, Roxi. God knows I tried to move on with O'Malley. Hell, I'd still be willing to give it a shot, especially for Owen, but O'Malley knows me better than that. He knows me probably better than myself. Besides, it doesn't even matter. I can't be focusing on any of that right now. I can't be worried about me and the problems I will always have.
Misty takes in a deep breath and puts on a strong face.
Misty: My main focus right now is my kids, but one more importantly. I need to find Tim. I need to talk to him and find a way to help him.
Roxi: Just…don't take on too much, Misty. There are plenty of people who will try and help Tim and keep him safe. You also need to focus on Eden and Owen back home. And like I said…I'm always here if you need me. You know that.
Misty smiles and nods.
Misty: I know, Roxi. And thank you. It means a lot to me.
Roxi: Anytime, Misty. You sure you're going to be okay?
Misty nods.
Misty: Eventually, yes.
Roxi: Okay. Well…just please let me know if you need anything.
Misty: I will, Roxi. I promise. Right now, I really need to try and find Tim.
Roxi: Okay. Good luck. And like I said. Just…be careful.
Misty smiles half-heartedly as she takes off down the hall. Roxi lets out a sigh as she watches Misty disappear down another hall before she, too, walks away.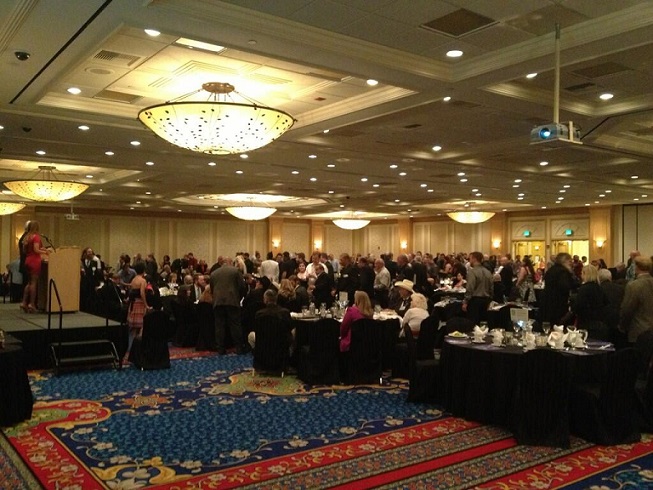 We now return to the Gold Coast banquet hall from last night, and SCW Co-Owner "Hot Stuff" Mark Ward is at the podium.
HS: So it's time for our last inductee in to the Hall of Fame 2015. You've seen three great names already in there, but I was asked to reveal the forth person, by the man himself. There's so much I can say about this guy. His fighting spirit in SCW was unmatched, the ability to look like the underdog and walk out with him arms raised in the air. A man who's had many amazing rivalries with a lot of people over his years in SCW, including one against myself, that saw us rip up London some years ago.
Some of the crowd cheer, figuring it out as Hot Stuff talks.
HS: Some of you have got this one but the man I'm talking about is a former Tag Team champion with Lucien Frost is Blood Omen.
The crowd cheer again.
HS: A former Internet champion, a two time Roulette champion, and SCW World Heavyweight champion. He's a guy I took a chance on a long time ago, and he proved me right by becoming the first man in SCW to be a grandslam champion. I give you my sometimes enemy and my most of the time friend.... the last induction in the the Hall of Fame 2015, is Kain!
Kain makes his way to the stage.
Kain: You know, to hear what Gabriel had to say, someone who put me on my toes and brought the fight to me, it's an honor and a compliment. I'm happy enough to be inducted into the Sin City Wrestling Hall Of Fame. As an established member of this group now, I wanted to let every one of you know that my dreams, since I was a child, far exceeded that which was thought possible. I've done it all in the business. I've fought, clawed, and scratched against every wrestler that has been thrown my way. I've gone through some of the worst losses in my career, but rose out of the ashes like a phoenix and grew stronger, ready to wage war and reclaim both victories and a taste of revenge that was denied to me for so long. But whether I am loved or hated by my peers, one thing I'm sure of; I've earned their respect and, for the most part, they have earned mine. I've fought long and hard to get to the top of the world and have done so many times and I hope someday, when things are calm again at home, I plan on coming back home and re-establishing myself as a dominating threat. But for now, I am more than happy enough to be a part of the Hall Of Fame and to recognized as one of the all-time greats here in Sin City Wrestling. People may believe that it's because of the fact that I because the first-ever Grand-Slam champion here that allowed me to this spot. No. It's because I proved myself on the battlefield and showed off my power, skill, and charisma, these things and more...are something that no one has ever seen before. That's why I was able to accelerate my career to the highest level possible...it's because I put in the time, effort, and dedication to my career and my life. That being said, I want to thank Christian, Mark, Erik, and the rest of management for allowing me to grace their presence and to allow me the opportunity of what I can do in the ring. I've helped them make a lot of money and revenue and they never once stopped believing in me, even if I wasn't eye to eye on certain issues. I also want to thank each and every one of my opponents, past and present, that stepped foot inside and challenged me. If it wasn't for you, my time here wouldn't be a waste. Thank you everybody and I'm glad to be a part of the Sin City Wrestling Hall Of Fame! For I am Kain...THE KING OF KINGS! And I....HAVE SPOKEN!!!!!!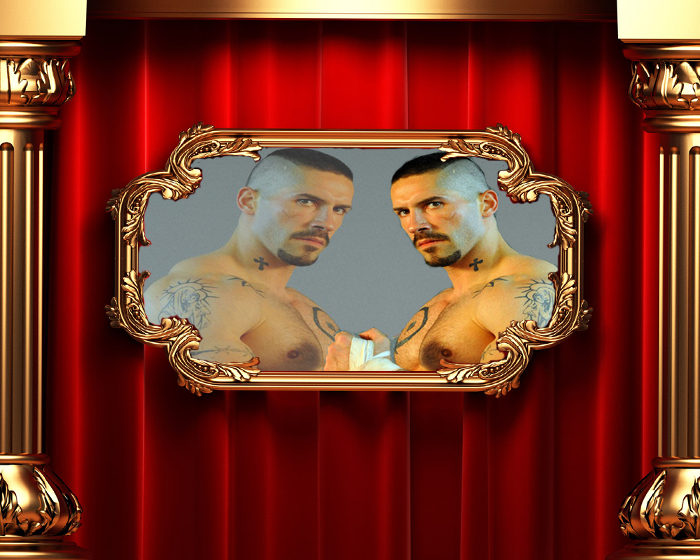 The camera returns to the ringside area where the SCW's six-sided ring has been gloriously transformed; the ring ropes were replaced by snow white ones, draped and wrapped with silver garland and white lights... the ring apron and canvas with a white, sheer replacement to resemble a sleek, ice embankment... false snow was everywhere, as was matting and sculptures in and out of the ring to resemble ice and built up snow banks... stuffed polar bears, a large, fake snowman, and even an ice blue Christmas tree were set up to complete the look...

Adams: Bloody hell! It looks like something straight out of 'Frozen'!

Simone: Know a lot about that movie, do you?

Adams: .... My brother-in-law is a big fan..

Simone: Mm hm, and I write letters to Santa Clause asking what Jack Skellington is really like.

The bell rang, signifying that it was time for the main event of the evening! Head referee, Jasmine St. John -- clad in her uniform but with a Santa hat on top of her head -- stepped through the ropes and into the ring, ready to officiate this contest.

Simone: But as garish as it is, it is the appropriate setting for what is to be the Main Event of this special Christmas edition of Climax Control!

Ding!
Ding!
Ding!

Justin: Ladies and gentlemen, the following contest is the Winter Wonderland match for the Sin City Wrestling World Heavyweight Championship!

The opening lyrics and guitar rift to Five Finger Death Punch's "Jekyll and Hyde" start to blast through the speakers, as red and dark blue lights start to flash, the blue cutting through the red to create a purple effect. The fans cheer as the chorus kicks in.

Justin: Introducing first is the challenger! From Nashua, New Hampshire, weighing 370 pounds, he is 'the Freight Train of Pain' -- Casey Williams!

Casey Williams appears at the top of the ramp, looking around at the crowd and not moving, his eyes looking through the crowd. Casey lets out a roar, his arms out wide before he looks around the crowd, focused. The Freight Train Of Pain starts to walk towards the ring slowly, stopping halfway down the ramp and turning his head to look at the cheering crowd, their thumbs pointing down. Casey nods his head slowly and turns back to face the ring, walking down towards the apron. Casey puts his hand on the rope, and pulls himself up on to the ring apron and steps over the top rope, staring around at the booing fans. Casey raises his arms as the fans cheer louder.

Adams: Boy listen to the fans here in the Gold Coast! They really want to see Casey take the title off of Drake Green!

Simone: Considering the way Drake turned his back on the fans of SCW, it comes as no surprise! This will be the biggest opportunity Casey Williams has had in his entire SCW career!

The lights dim and soft white lights fade back in. The guitars from Avenged Sevenfold's "Hail to the King" begin to play. A bit of smoke trickles over the stage area and the crowd rises to their feet, beginning to boo. As the guitars kick in heavy, bursts of pyrotechnics go off around the stage that elicits a loud reaction from the crowd.

POP! POP! POP! POP! CRACK! CRACK! BOOOOOOOOOOOOM!

As the smoke clears, out walks Drake Green with a giant smile on his face. The Roulette Championship is flung on his left shoulder and the World Heavyweight Championship belt fastened around his waist. His hair dripping wet and his t-shirt half soaked through. The crowd continues to boo as Drake's smile only gets wider.

Crowd: Massive boos.

Green, still with a large smile, stands tall in long white tights with his "DG" logo on each leg, a star in his waistband, and white matching kickpads with giant stars on the front. He is wearing white wristbands and his wet black, skin tight, t-shirt has his "SHOWSTOPPER" written on the front and "Chosen One" written on the back. He raises both arms straight up in the air points toward the sky as the crowd starts to get behind him. He taps his left fist over his heart twice and points back up to the sky in salute. Just as the lyrics for the song kick in, Drake makes his way down toward the ring, mocking the fans on either side of the railings but losing his smile a bit as a focused look comes over his face.

Justin: Introducing...weighing in at 230 pounds, from Chicago, Illinois...he is the Roulette Champion and the Heavyweight Champion of the World....DRAAAAAKE GREEEEEEEN!

Drake ignores the fans in the crowd as he makes his way toward the ring. He walks around the entire rings, making sure he says hello to all the fans at ringside. Finally, he hops onto to the apron and steps up on the second rope and raises his arms again for the crowd, taking in the boos. He steps down and walks over to the opposite corner and climbs up again.

Crowd: Sellout! Sellout! Sellout!

He steps down off of the rope and walks over toward the side of the ring, motioning for the microphone.

Drake:What time is it?

Crowd: BOO!

Drake mocks the crowd and begins to pace around the ring.

Drake: You know, I expected that from you. The hometown Vegas crowd that is supposed to love me. It's not my fault you're all too jealous to appreciate when you're does something good for himself. You're too selfish to be happy for me, always thinking of your pathetic selves and your wasted lives. I'm sick of being put on this pedestal with the expectations that everything I do has to be for you. Well it's time I'm going into business for myself. And I'm gonna start right now...by putting away this loser and going to have a drink and fuck a girl that all of you only wish you could.

Drake tosses the microphone back to Justin before handing off his belts and taking off his t-shirt. He tugs on the ropes a couple of times as he waits for the bell.

Simone: So much has changed. I can not get over the fact that Drake Green has went this rout and aligned himself with Mark Ward!

Adams: Has it changed though? Maybe after all this time what we're seeing is actually the 'real' Drake Green?

Simone: What a discomforting thought.

Jasmine shows the belt off to Casey first before she holds it up high for the fans to see. The crowd cheers as she passes the belt out to the waiting hands of Justin Decent and she calls for the bell!

Ding!
Ding!
Ding!
And at the sound of the bell, Casey comes from out of his corner and goes right after Drake, but the wily World Champion ducks and dodges about, moving away from every attempt at Casey reaching for him and keeping him at arm's length! Casey tries to grab hold of him with his long arms but Drake quickly rolls out of the way and jumps to his feet, immediately lashing out with a kick to the back of Casey's knee. Casey turns around and lunges for the champion but Drake dives out of the way and suck punches Casey in the jaw as he avoids him!
Simone: I think at this point the most Drake is going to accomplish is pissing the big man off.
Adams: Yeah but is pissing a man like Casey Williams off a good idea at any point?
Casey continues to try and move in and Drake finds himself boxed into a corner where Casey shoves him against the turnbuckles and goes for an overhand blow but the champion quickly moves out of dodge!
Adams: For someone who says he's not worried about Casey, he sure is avoiding him.
Casey is pinned in the corner and Drake is on the attack, throwing clubbing forearm shots into Casey's back and the back of his head! Drake then jumps up onto the big man's wide back and hammers away at him, trying to wear him down!
Simone: That's the only way Drake is going to survive this match is if he takes it to Casey!
Casey turns around with Drake dangling from his back, and Williams reaches up and grabs him by the head and mares him off over his shoulder and Green crashes to the mat!
Adams: Or not.
Before Drake can scramble away, Casey drags him back and t his feet where he head butts him right between the eyes, laying him out! Drake shakes his head, trying to clear the cobwebs, but Casey is relentless! Casey drags him off of the mat and to his feet where he fires him off with an Irish whip into the turnbuckles! Drake crashes hard into the corner, almost ricocheting out and sending the snow display tumbling over onto the mat! Drake looks up just in time to see a charging 'Freight Train of Pain' barreling right at him and Casey crushes him with a running avalanche! Casey steps aside and Drake staggers out of the corner and crashes down to the mat face-first! Casey kicks him over onto his back and places a big boot onto his chest in a mock cover...
1.....
Drake raises his shoulder!
Adams: Really? trying to pin Drake Green with a boot?
Simone: I don't think Casey really expected to get the pin that way.
Casey grabs a handful of Drake's hair to pull him up to his feet, but Drake bravely starts firing shots into Williams's stomach first, and then face, fighting him off! Drake brings a boot up into Casey's stomach, and then darts into the ropes and rebounds to attack further -- and runs right into a spinning sidewalk slam!
Adams: HOLE-E...!
Casey remains on top of Drake for the cover!
1.....
2.....
Drake gets his shoulder up!
Simone: Casey doing the smart thing like the veteran that he is, going for the pinfall at every chance he gets.
Drake pulls himself towards the ropes and starts to try to climb outside but Casey stops him, placing a boot against the back of his had and instead forces his throat across the decorated ropes -- choking him!
Adams: Is that allowed in a Winter Wonderland match!?
Simone: How the hell should I know!? We've never seen one before!
Jasmine tries to get Casey off of Drake but the challenger just shakes his head and instead steeps up onto Green's back, crushing him beneath his near 400 pounds of dead weight! A smirk on his face, Casey then steeps off of Drake's back and instead pulls hi to his feet, bending him backwards between the top and middle ropes and he starts to swing clubbing blows around into his head and chest as the crowd chants along...!
Crowd: One! Two! Three! Four! Five! Six! Seven!...
Casey then backs up a step and delivers a big boot to the Green's back, knocking him through the decorated ropes and to the outside below!
Adams: Drake got his wish from Santa! A break from Casey Williams!
Simone: Yes but it doesn't look like it's going to last!
Casey forces his way past Jasmine and steps out over the top rope and drops to the ringside floor.
Adams: And this is where things always get interesting!
Drake tries to meet Casey head on, throwing forearms at him but Casey fends him off by burying a knee into his stomach and then knocks him flat with a forearm of his own down across his back. Jasmine sets her hands on her hips in exasperation but then begins her count against both men.
1...
2...
3...
Simone: I guess even in an original match like this, there's a line to be crossed. Jasmine wants them back inside of the ring.
Casey pulls Drake up and throws him over his shoulder...
4...
5...
Casey goes to spear him into the ring post but Drake manages to wriggle free and drops down behind him and shoves Williams into the ring post instead! Casey's head and shoulder strike the steel, and he staggers back a step, hurt, and Drake then dropkicks him in the small of the back, sending Casey crashing against one of the fake snowmen, crushing it beneath his massive weight!
Adams: Oh my God! You killed Frosty!
Crowd: YOU KILLED FROSTY! *claps* YOU KILLED FROSTY! *claps*
Jasmine: I think I have officially seen everything at this point!
6...
7...
8...
Drake rolls inside of the ring, then right back out, causing Jasmine's count against Casey and himself to be broken. Casey is starting to get up from the shattered mess of the broken snowman and Drake picks up a mannequin made to look like Elsa and shattered it across Casey's back!
Adams: How many adults have wanted to do THAT!?
The fans are laughing and cheering hysterically over the untimely demise of Disney's newest princess!
Crowd: YOU KILLED ELSA! *claps* YOU KILLED ELSA! *claps*!
Casey is unable to recover as Drake is unrelenting, backing up and diving into his side with a baseball sliding dropkick, knocking Casey's girth against the metal ring steps! Drake then quickly rolls back inside of the ring and holds his arms out with a smile towards the boos of the jeering fans!
Simone: I dare say that by now Drake would be more than happy to take a count out win against Casey Williams!
Adams: Of course he would! That means he'd keep the title!
But Casey is not out of it yet as he manages to get back inside of the ring, a split second before he would have gotten counted out, aggravating the champion! Drake grabs hold of the top rope and just begins laying in the boots to the prone challenger, delivering boot after boot into his sternum, and then presses his boot against Casey's throat, choking him out as Jasmine counts against him!
1...
2...
3...
4...
Drake takes his foot from Casey's throat, then pulls a strand of silver garland from the ropes and wraps it around his neck, choking Casey once again!
Adams: Shouldn't Drake be getting disqualified!?
Simone: I think with the stakes as high as they are, Jasmine is allowing a hell of a lot more leeway than she normally would!
Jasmine counts against Drake...!
1...
2...
3...
4...
Finally the referee has had enough and she tears the garland from Drake's grip and throws it aside! Drake turns to her and he starts arguing with her, jamming a finger in her face but she swats it aside!
Adams: Oo careful Drake! That bird doesn't care if you are the world champion!
Casey is pulling himself back up in the near corner and Drake charges him, but Casey catches him by the throat with one big hand!
Adams: Happy Christmas!
And Casey whips Drake around into the corner and he begins nailing him with a barrage, taking turns between open handed chops to the chest and head butts to the cranium! Casey then backs up and presses his size 21 boot against the champion's throat!
Simone: Casey resorting to old tactics to give Drake Green a taste of his own medicine!
Jasmine is counting!
1...
2...
3...
4...
Casey breaks! Casey holds a fist up and the fans cheer him along! Casey grabs his opposition and sends him hard into the corner, but Drake runs right up the turnbuckles and leaps backward, crashing into Williams with a flying elbow!
Adams: TIMBERRRRR!
Casey is down and Drake pounces on him for the cover!
1.....
2.....
Casey POWERS Drake off, throwing him across the ring!
Simone: Now THAT was a kick out!
Drake Green looks shocked/horrified at the display! He moves back into the corner as Casey forces his way too his feet and Drake jumps off of the middle turnbuckle and onto Casey's back, locking him in a sleeper hold!
Simone: Sleeper hold! This is what Drake Green has to do! I don't care how big you are! Having the blood flow cut off to your brain will put you down!
Casey struggles, but Drake's grip is cinched in tight and his legs are wrapped around Casey's torso from behind! Jasmine is right there, checking on the challenger but Casey is refusing to give in! He slowly sinks to one knee and she raises his arm, but Casey keeps it from falling and powers his way back to his feet! Casey then falls back into the corner, crushing Green beneath his 370 plus pounds!
Adams: That's one way to break it!
Casey stumbles out of the corner as Drake's eyes and mouth are wide open from the crushing impact of Casey's body against his own! Casey then turns around and charges in, but Drake whips around and connects with a spinning heel kick, stunning the big man! Drake quickly goes to the middle turnbuckle and leaps off, bulldogging Casey, using his own weight against him!
Adams: He's down!
Simone: But is he out?
Drake rolls him over and goes for the pin!
1.....
2.....
Casey gets the shoulder up!
Simone: No he is not!
Drake looks to Jasmine, PLEADING with her that it was a three count but she insists that it was only two! Drake goes back to the middle turnbuckle in the corner and waists as Casey returns to his feet! The moment he does, Drake laps at him for a flying lariat -- but Casey catches him and delivers a belly to belly suplex!
1.....
2.....
3 - NO! Drake kicks out!
Simone: How in GOD'S name did Drake kick out of that!?
Adams: Could we please ease up on talking about God and Jesus? It's CHRISTMAS after all!
Drake is clearly in trouble as he fights to recover while a now pissed off "Freight Train of Pain" stomps around the ring, ready to finish this off as the crowd is solidly behind him!
Adams: Casey is going to end this! New World Champion coming right up and -- hey! Hey!
Simone: Oh what the hell is he doing out here!?
"The Mental Rapist" Sean Jackson runs out to ringside and jumps up onto the ring apron! He makes to get into the ring but this diverts Jasmine's attention as someone else hops over the barricade -- Travis Nathaniel Andrews! With a canister in his hand, Mister TNA rolls into the ring but Casey sees him coming and flattens him with a clothesline! Travis rolls right out of the ring, Casey not seeing Drake picking up the canister that fell from TNA's hand!
Simone: Turn around Casey!
Adams: Actually, don't!
Casey goes back to finish Drake when Drake sprays him right in the face with fake aerosol snow!
Simone: That's horrendous!
Adams: And strangely holiday appropriate!
Casey roars in pain as he is blinded! Drake quickly kicks him in the stomach and slaps on...!
Adams: Show Stopper!
Drake rolls Casey over and covers him!
Simone: Not like this!
Sean Jackson drops to the floor and Jasmine turns and sees the pin!
1.....
2.....
3!
Simone: DAMN IT!
Ding!
Ding!
Ding!
Justin: Here is your winner of the Winter Wonderland Match, and STILL SCW World Heavyweight Champion -- DRAKE GREEN!
The crowd boos as Drake rolls out of the ring where he is quickly joined by Sean and Travis, whom presents him with his World title belt which he holds up in the air, much to the fans displeasure!
Simone: Drake Green retains the title but look how he did it! H is showing off the influence of being aligned with Sean Jackson and Mister TNA right from the start!
Casey is sitting up as Jasmine and paramedics help clean his eyes while Drake and company slowly back up the aisle, smiles on their faces!
THANK YOU to Chris, Mark, Andy, Annie, The Lord MK, Jenny, Dustin, Sam, Blaque Hart, Marge, Mikah, Erik, Gerrit, Casey, Mel. Also thanks again to Annie for the great match banners and to everyone for being a part of SCW.