The crowd is alive with energy inside of the Apia Park Stadium in Apia, Samoa. The camera scans around the capacity crowd, cheering and waving while holding up signs for their favorites. The energy is at an obvious fever pitch when Justin Decent, standing inside of the ring alongside famed Samoan singer, Dayvid Thomas.
Justin: Ladies and gentlemen, on behalf of Christian Underwood, Mark Ward, and everyone in Sin City Wrestling, we would like to welcome you to the famed Apia Park Stadium in Apia, Samoa for Climax Control!
The fans in attendance cheer!
Justin: Now to sing the Samoan National Anthem, please help me welcome ... Dayvid Thomas!
The fans are on their feet, cheering the famed Samoan recording artist! Justin passes the house microphone to him and as the music begins to play, Dayvid Thomas opens the show...
Dayvid Thomas: Samoa, tula'i ma sisi ia lau fu'a, lou pale lea!
Samoa, tula'i ma sisi ia lau fu'a, lou pale lea!
Vaai 'i na fetu o lo'ua agiagia ai:
Le faailoga lea o Iesu, na maliu ai mo Samoa.
Oi, Samoa e, uu mau lau pule ia faavavau.
'Aua e te fefe; o le Atua lo ta fa'avae, o lota sa'olotoga.
Samoa, tula'i: 'ua agiagia lau fu'a, lou pale lea!
The song ends and the crowd cheers! Dayvid Thomas smiles and takes a bow before he passes the house mic back to the hands of Justin Decent and is assisted from the ring as the show is set to begin!
Simone: Hello everyone and welcome to Climax Control. I'm Belinda Simone.
Adams: And I'm feeling a little down. Someone's been messing with my seat.
Simone: Bend over in front of Christian again?
Adams: No... well yes, but that's not what I mean. Someone's been fiddling with my chair here. I gave it a good spin here before we went on air..
Simone: I know. I was here. Flew right off and hit the floor. It was great!
Adams: The bloody hell it was! I fell to the floor and busted me ...
Simone: ANYWAY... tonight's edition of Climax Control is a twofold of excitement as we are kicking off the opening show of the Oceanic leg of the SCW World Tour...
Adams: And it's the show right before Summer XXXTreme, and you know what that means!
Simone: It means we have several matches scheduled to hype that very event! Just look at the lineup for the evening!
Adams: I'm looking! I'm looking! Lucy Seraphina is opening things up against Sammy Marlowe!
Simone: Two of the young talents in the Bombshells going one on one to see who will move forward up the ladder of contention.
Adams: Hey if you think that's something, what about the Roulette rules tag team match?
Simone: The Roulette division is always something to behold, and at Summer XXXTreme, we are having the traditional Six-Pack Challenge for that very title.
Adams: Six men, Ultimate X Over the Pool! It's going to be GREAT!
Simone: Then we have a champions versus challengers tag team match when World Champion Mikah teams with the two-time Internet Champion Roxi Johnson to take on one of Mikah's challengers in Veronica Taylor and the thorn in Roxi's side, Amy Marshall.
Adams: Or as I like to call it, Catfight 2015 because NONE of these babes like each other!
Simone: Then we have a real battle of the bulls when the World Heavyweight Champion Kain takes on Lord Raab in a non-title match!
Adams: Battle of the bulls? That's putting it lightly! These are two of the toughest SOBs in the entire SCW!
Simone: And then we have what promises to be a Main Event to remember.
Adams: That's right! Simon Jones makes his official return to SCW! And he's teaming with Despayre!
Simone: That will certainly be a very formidable combination, but their opposition is no less imposing as they are facing Sean Jackson and the man who will be meeting Despayre for the Internet title at Summer XXXTreme, Blaque Hart Bruce Evans!
Adams: Man! Sean Jackson has been dying to get his hands on Simon ever since he said he wanted to face Kain for the World title!
Simone: Sean Jackson believes the title shot at Summer XXXTreme should be his and his alone, but Simon has pointed out he is still due a return match following his title loss over a year ago.
Adams: Well if Simon's team wins tonight, there won't be much up for debate about the main event!
Simone: Well let's get things kicked off, shall we?
---
The opening beat of drums is heard through the speaker, The fans instantly boo and cheer as a huge guitar rift starts to play as this pryo's explode either side of the stage. Skid Row's "Midnight Tornado" Starts to boom through the speakers. The smoke starts to clear and Hot Stuff Mark Ward is seen standing on the top of the stage. He points to the fans on the left side of him, then to the fans on the right, and then clinches his fists. He starts to grind his hips as the rock music continues to blast out. He takes a few steps forward to the beginning of the ramp and does a double muscle pose, causing more pyro's to explode behind him and the fans react louder. He slowly walks down the ramp, stopping every few feet to pose for the ladies in attendance. Hot Stuff walks up to the ropes and jumps over them, before running and jumping on to the ropes, his arms held high in the air, fans still booing and cheering.
HS: Last week, a disaster happened, the worst thing possible to ever happen to SCW. Something that I didn't think would ever happen. Somehoe, the z list, bargain bucket, two for $5, piss poor so called movie star, Drake Green has wormed his way back in to my fed.
The fans instantly start to cheer at the mention of Drake's name, causing Hot Stuff to roll his eyes.
HS: A man who's career went to shit since he left SCW to appear in these terrible movies, has somehow worked his way back in to SCW, thanks to you Christian Underwood! The man is on the decline and you bring him back to host our biggest show of the year. Did you ever think for just a second there's a reason why this joke has been begging to return? Could it possible be because every movie he's been in has bombed because people know he sucks, but you in your infinate wisdom has decided that he will help us out?
Hot Stuff shakes his head.
HS: What you've gone out and done is put SCW at financial risk. That damn ship costs a lot of money, that we needed to make back on this show, but no, you've took a man couldn't sell an ice cream to a child. You've ruined this company in one quick movement by bringing that waste of time back.
EMF's "Unbelievable" suddenly blares across the stadium's sound system and the crowd ignites, standing on their feet and cheering while all eyes turn to the stage atop the entrance aisle!
"You burden me with your questions
You'd have me tell no lies
You're always asking what it's all about
But don't listen to my replies
You say to me I don't talk enough
But when I do I'm a fool
These times I've spent, I've realized
I'm going to shoot through
And leave you"
Christian Underwood steps out onto the stage and is immediately greeted with louder cheers and fanfare by the capacity crowd as he pumps his fist and moves his body to the beat of the music!
Adams: Oh yeah! Things are about to get reeeally interesting between the two bosses of SCW!
Simone: These two men have been through a lot together in SCW history. It'd be a shame to see a falling out all over Drake Green playing host to Summer XXXTreme.
Adams: Yeah. Mark and Christian have been friends too long.
Belinda gives Jason an odd look and he shrugs.
Adams: Okay, frienemies!
Christian stares ahead at the ring and Mark Ward inside of it, who greets his stare with his own burning gaze of intensity. Christian then starts down towards the ring, slapping hands along the way! Arriving at the ringside area, Christian looks out around at the fans who are cheering for his appearance and slaps more hands the entire way around the ringside area.
Simone: 'Hot Stuff' looks like he's getting impatient. He wants Christian in the ring, not playing to the fans.
He smiles briefly before he then climbs up the steps and once on the ring apron, he pauses to look out to the fans before he turns his back and moves his backside to the music. He then turns his back around against the ring and uses the top rope and flip back into the ring, landing on his feet. Christian then turns around to accept the house mic from Justin Decent, his face suddenly one of being 'all business'. Christian pauses to wait for the fanfare to slowly subside before he turns to "Hot Stuff" to publicly address him.
Christian: Alright Mark. We could have settled this privately backstage in the office But I know you. I know how much you enjoy the attention so let's just get this done and over with. Hopefully we can move on to more important matters. I saw the condition of the office last week after that temper tantrum, and I didn't need to see your tweets to know what's going on.
Christian nods toward Mark.
Christian: You're angry, aren't you?
HS: Aren't you a genius all of a sudden? Angry doesn't even begin to cover it
Christian: Well Mark, the fact of the matter is that maybe, just MAYBE, if you weren't spending the next few days after each show nursing the hangovers from Hell after a night of binge drinking with our Bombshell Champion -- a married woman I might add -- then these decisions wouldn't be left up to me!
HS: What's the matter Christian, jealous because someone actually wants to hang out with me while you sit in your hotel room watching pay per view channels? Considering I bust my nuts for SCW every damn week, while you go smile for pictures and shake every germ covered hand in these third world counties, I deserve to have a damn hangover, I deserve to relax.
Christian: Mark, YOU'RE the one who told me to find the host for Summer XXXTreme! You said you wanted someone with public appeal and who would draw in the fans. Well, admittedly you didn't say fans. You just wanted someone who would rake in the cash. That's Drake Green!
HS: Drake Green can't rake leaves from his own front lawn. He's a has been. He left SCW for more money and less work. He's a lazy, no good bum living on past glories.
Christian: Okay, I can see you aren't going to be open minded about this so let's bring up a few facts, shall we?
As Christian counts the facts, he folds up a finger to indicate it.
Christian: Fact: all the remaining tickets to the cruise sold out the very night Drake Green was announced to be the host for Summer XXXTreme! Fact: The buy rate for Summer XXXTreme has already eclipsed the last edition. That might just have something to do with Drake being involved! And Fact: Once that announcement was made, we've been receiving fan mail asking us to start marketing Drake's merchandise again! I know you had problems with Drake in the past. God KNOWS I know! But can't you get it through your head that money-wise, this decision has been GOOD for business!?
HS: Bullshit. Only calls we've been getting is cancelations for paying for this show. No one here wants to see Drake Green.
The crowd starts to chant Drake's name, causing Hot Stuff to roll his eyes
HS: Ah shut up, you're just making noise because you're on TV.
The crowd quickly boo Hot Stuff as he move closer to Christian
HS: This, it's not happening Christian. He will not be appearing on our show, you can consider Drake Green fired as of this minute. His services are no longer required, he will NOT be at our show. Even if he turns up, shortly after you'll be hearing the call of man overboard because he will not be ruining one of my shows again.
Christian sighs.
Christian: Well, the fact of the matter Mark, is that it's a done deal. The contract's been signed, and like every SCW contract, it has both of our names on it. So how about we act like grown men, put the past behind us, and just do what's good for the damn fed, huh!?
Christian turns to leave the ring but Hot Stuff crouches in a superkick position.
Adams: I think he's about to get Red Hot
Simone: He's about to attack Christian.
A smile breaks on to Christian's face as he keeps his back to Hot Stuff
Christian: You even think about it and your balls will be back in London before you are.
"Unbelivable" blasts through the speakers again and Christian leaves the ring, leaving an angry Hot Stuff in the ring. He mouths the words "This ain't over" as Christian walks up the ramp to cheers
---
The camera zooms in on a door with the number 505 on it before zooming out to see that it's the number of a hotel door. The camera man knocks on the door and within moments, Mikah is seen opening the door. She glares at the camera man and is only dressed in a simple pair of short neon turquoise shorts and a white tank top, clearly not even close to being ready to wrestle. She just looks at the camera man before shutting the door in his face, not wanting to deal with it. The camera man just knocks again and Mikah opens the door again within a minute or so.
Mikah: ???Seriously!? Christian sent a camera man to find me????
There wasn't an interviewer in sight, just the camera man.
Mikah: ???You can tell Christian to go fuck himself.???
And with that, Mikah slams the door in the camera man's face once more. He knocks again but this time is given no answer.
---
Justin: Ladies and gentlemen, our opening contest features SCW Bombshell action!
Assassin" by use starts to play as soon as the chorus hits Lucy jumps out from the stage and tosses her cloak off. Lucy looks around and starts to swiftly moves down the ramp.
Justin: Introducing first, making her way down the aisle! From Moscow, Russia, weighing 121 pounds -- Lucy Seraphina!
Lucy jumps onto the stairs and climbs over the turnbuckle. She flips herself in and goes to the center. She screams loudly and gets ready to fight.
Adams: She's uh, a little intense, isn't she?
Simone: That she is, and it's the reason why so far she is unbeaten in singles action.
???Set Me on Fire??? by Thousand Foot Krutch begins to play the image of fire begins to play against the curtain to backstage. Stepping through the curtain of fire, a woman walks out with a smile as she poses at the entrance.
Justin Decent: Introducing her opponent! From Houston Texas, she is the one and only???Sam Marlowe!
Sam raises her arms as she is introduced. Heading to the ring, she plays to the fans, slapping hands and posing with others. Finally she climbs the stairs to the ring apron and lays herself across the middle rope and blows a kiss to the camera and then rolls inside the ring. Walking towards the corner, she unzips her short jacket and pulls it off. Handing it to ringside staff, she turns and begins stretching out for the match when suddenly Lucy charges right into her, knocking her down into the mat!
Adams: Bloody hell! When I said she was intense, I didn't mean it as a challenge!
The referee has no other alternative as Lucy goes right after her opponent than to call for the opening bell!
Ding!
Ding!
Ding!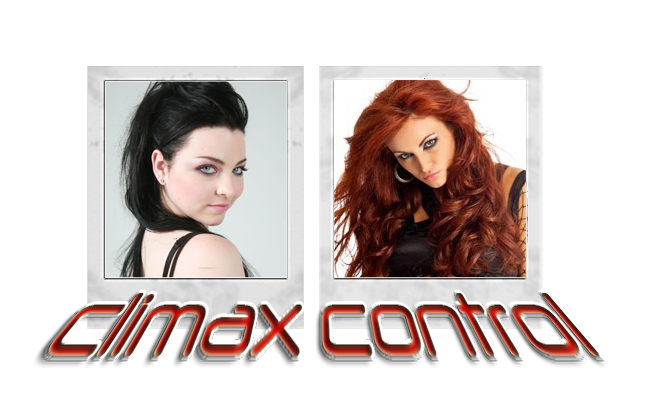 Sam has no chance at first to rouse herself as Lucy is all over her, stomping her while she is pinned down on the mat, beneath a heavy onslaught! Lucy drags her to her knees and brings a clubbing forearm down across the back of her head before seizing her into a front face lock and whipping her over with a snap suplex!
Adams: Damn, she is all over Sam like white on rice!
Simone: It's like you said about her being so -- white on rice?
Samantha rolls over, trying to get some distance between Lucy and herself, but Ms. Seraphina brings her roughly to her feet where she Irish whips her into the ropes and plows right into her with a running elbow!
Simone: Sam Marlowe had better do something and fast before Lucy overwhelms her.
Adams: 'Before' she overwhelms her??
Lucy walks over and grabs hold of Sam and Samantha fires a shot at her stomach, trying to fend her off but Lucy connects with a high knee, knocking her back again. Lucy then scoops her up into her arms and plants her heavily with a scoop slam. Lucy stands over her and simply looks out at the capacity crowd as they cheer this opening contest action on.
Adams: Does she look familiar to you?
Simone: No, why?
Adams: Maybe my eyes are just getting a bit 'misty'.
Lucy tries to grab hold of her and again Sam starts to fight her off, fighting rough tactics with rough tactics of her own. She sends two fists into Lucy's midsection, but Ms. Seraphina grabs her by the hair and delivers a wicked head butt into the back of her head, stopping her. Lucy drives her back into the near corner with another shot to the head, then rocks her with a European uppercut. Lucy grabs her by the arm and sends her into the far corner, but this time Sam runs right up the turnbuckles and leaps off backwards, landing on her feet behind the charging Seraphina! Lucy quickly turns around but Sam is quicker and she connects with a perfect standing dropkick, knocking her back into the corner herself!
Adams: Atta girl!
Sam grabs Lucy's arm and twists it into a tight arm wringer, then climbs the ropes and walks across the top where she drops down and uses them to launch herself into a springboard arm drag! Lucy is sent sliding across the ring as a result, and as she returns to her feet, Sam knocks her right back down with a high leg lariat!
Simone: And this is what Samantha has to do, use those fast paced aerial tactics she used to succeed in her debut just a few weeks ago in Osaka.
Sam brings her to her feet for an Irish whip into the corner but Lucy reverses it. Lucy charges in toward but is met with two feet, knocking her back to the mat head over heels! Sam then springs up to the top turnbuckle and as Lucy stands and faces her, Samantha Marlowe leaps off of the top of her perch and hits Seraphina with the Molly-Go-Round!
Adams: Does she have her!?
1.....
2.....
Lucy kicks out!
Simone: No, she does not!
Sam then tries to send her into the ropes but again Lucy reverses it but this time Sam slides through her legs, pulling her feet out from under her! Sam has hold of her legs and falls back, sending her into the ropes and over them via a slingshot and Lucy lands hard on the ringside turf!
Adams: I bet these Bombshells are glad that there's no hard floor out here for this show!
Jacob is about to start his count as Lucy drags herself up to her feet, Sam races from the opposite side, hits a handspring on the mat and vaults over the top rope, crashing right into Seraphina and bringing the Samoan fans to their feet!
Crowd: SCW! SCW! SCW!
Adams: Holy cow! What a move!
Simone: I dare say that Sam Marlowe is one of the best high flyers in the entire Bombshell division!
Rather than fight on the outside, the popular Sam climbs back into the ring to wait for her opponent as Jacob issues his count against her.
1...
2...
3...
4...
5...
Lucy manages to get to her feet and slowly rolls back inside of the ring where Sam greets her. She drags Lucy to her feet and Irish whips her into the ropes where she connects with a moonsault dropkick right to the face!
Simone: I don't think I've ever seen that move pulled off using the ropes before.
Lucy hits the mat, heels to heaven, and Sam drops across the back of her feet, folding her in half for the cover!
1.....
2.....
Lucy kicks out!
Sam then brings her up and takes her over with a bridging Northern Lights suplex and another immediate cover.
1.....
2.....
And again Lucy gets her shoulder up!
Simone: Sam Marlowe is doing the smart thing. She's trying for the cover as often as she can.
Sam brings her up and goes for an Irish whip but this time Lucy reverses it and pulls Sam into a short-arm clothesline that flips her in mid-air!
Adams: Heads or tails, either way Sam lost on that exchange!
Simone: But Lucy needs to follow up or else that move will be useless.
Lucy slowly stands up, dragging Sam up along with her, and using her hair as a handle, Lucy sends her opponent across the ring with a hair toss!
Simone: And Seraphina is back to the rough house tactics.
Adams: Back to!? She never stopped!
Lucy then brings her up and goes to run her head into the corner, but Sam uses her boot to block it and she instead slams Lucy's head into the turnbuckle instead! Lucy falls back to the mat and Sam springs onto the turnbuckles for a split-leg moonsault, but Lucy brings her knees up and Sam falls right on them!
Simone: Oh that is going to be a costly mistake!
Sam rolls around on the mat, clutching her stomach in obvious agony! Lucy gets to her feet and drags her up into a front face lock and cradles a leg...
Adams: Assassin's Night! She hit it!
Lucy rolls Sam over onto her back and hooks the leg.
1.....
2.....
3!
Ding!
Ding!
Ding!
Justin: Here is your winner -- LUCY SERAPHINA!
Lucy rolls out of the ring before Jacob can raise her arm and she immediately walks to the back as Sam slowly recovers and sits up.
Adams: She's still unbeaten in singles!
Simone: But Sam Marlowe came so close to ending that record! All it took was that one mistake and Lucy won.
Sam stands up and the crowd applauds her and she smiles and waves at them before climbing from the ring.
Simone: That young woman has nothing to be ashamed of. There are great things ahead for Samantha Marlowe.
---
The sounds of ???Help is on the Way??? by Rise Against play and the fans soon jump to their feet as Roxi Johnson soon parts the curtain.
Simone: There???s the bombshell???s internet champion!
Adams: But for how long? Amy has been a thorn in her side for the last month, you have to wonder how much longer this thing is going to go on.
Roxi has a much different look on her face, her normal, happy-go-lucky demeanor is gone as is replaced by a look of both frustration and determination. She climbs up the steps and into the ring before taking the microphone.
Roxi: Thank you guys for the warm reception, and I must say that this a wonderful, beautiful country and I have had so much fun here tonight and that will continue after tonight.
Cheers for the cheap plug.
Roxi: But, if I could, I came out here tonight to tell a little bit of story. You see, a little over a month ago, I lost a friend, when they decided that making history was more important than friendship, and it hurt me quite a bit. I of course am talking about Amy Marshall.
Boos at the mention of Amy.
Roxi: Amy decided to play games and for the longest time, I thought that this was personal. I thought it was something that I did to Amy that caused this, and in the end, it cost me the Bombshell???s Internet Championship. But in the span of 3 weeks the championship has come home, back where it belongs.
Cheers once again.
Roxi: But that whole part of this little story, it wasn???t personal, it was business. That???s what Amy told everyone. Just business. She got in my head a little bit, I???ll admit, but it did not take long for me to correct that, and take this championship back. I assumed, that would be the end of it, but Amy of course had other plans.
Roxi pauses and the fans murmur as she does.
Roxi: So last week, Amy decided that what she needed to do, was cost my wife Keira the Roulette championship.
Boos.
Roxi: She decided that after all the games weren???t working on me, that she???d go after my wife to get to me. And she was successful. I???m just done, with Amy Marshall at this point. Now??? NOW it IS personal. Attacking me is one thing when you???re wrestling me, I can deal with being laid out a few times, I can handle that much. But you DO NOT attack my wife. That???s not something I???m going to stand for.
Cheers.
Roxi: And that bring me, to tonight. Tonight, I???m going to kick Amy Marshall???s butt right in this ring, but this whole thing, is going to end at Summer XXXtreme. Because this constant cashing in of rematches would just be a never ending cycle. So, I???m putting an end to it. I am going to prove a point at Summer XXXtreme, and that???s why I???m issuing this challenge to Amy right here tonight.
Adams: What kind of challenge does Roxi have in mind?
Roxi: You see, after all this has been done, I just want to beat the hell out of Amy, but I want the satisfaction of doing it the right way. And I don???t want any quick wins, I don???t want to grab my championship off a hook, or a pole. Amy, I am challenging you, to an Iron man match!
Cheers.
Adams: An Iron man match!
Simone: That???s the way to prove a true champion!
Roxi: You and me, for 30 minutes. Just us, no seconds, no lumberjills, and no excuses. I???m going to beat you not just once, but many, many times, to prove to you that making it personal with me, was a big, big mistake. 30 minutes of kicking your butt will hopefully beat some sense into you, but, if not, at least I got to beat your ass for 30 minutes.
Cheers. Roxi unstraps the championship and holds it up at eye level.
Roxi: You want this? You want this championship? You???re going to have to pry it from my cold, dead, fingers to do it. I tried to be nice about this, but you didn???t want to go that route. So now, this is what awaits you. That???s the way we???re going to do it. So if you???re woman enough, I???ll be waiting for your response. And you???ll get a taste of what???s to come, at Summer XXXtreme, tonight.
As Roxi prepares to drop the mic, The boogie man by The Hellfreaks hits over the pa, as Amy appears at the top of the ramp in her ring attire and with a mic in hand, taking in the boos, Amy waits for a few moment as her music dies down and raises the mic to her lips.
Amy: Don???t worry Roxi??? I???m not out here to cause trouble??? I come in peace. I???ve listened in what you had to say and let???s just clear a few things up here. Firstly??? it was all business at first - attacks, stealing the Internet title, mind games etc??? until Keira got involved. I didn???t mind her silly little threats etc??? but when she decided to poke her nose in and help you beat me??? that???s when it got personal.
Everyone seems to have forgotten that it was Keira, who got involved in our lumberjill match and cost me the Internet title. You claim you didn???t need the help from her or those other bimbo???s, yet you didn???t seem too angry when you won the title back.
That is complete and utter bullshit Roxi
But wait??? when the tables have been turned and I interfere in her match and cost her the Roulette championship, then it becomes apparently personal and everyone loses their fucking minds.
Sorry but that???s called double standards and you???re a fucking hypocrite.???
Amy lowers the mic for a moment before slowly heading down the ramp and climbs into the ring.
Amy: Now for this challenge that you have just offered??? I agree that this has to end and to be honest I couldn???t think of a better way to do it. I was thinking about a cell or cage just to keep Keira away and not interfere but that would be just silly, especially on boat. But I can???t argue with an Iron Man Match???
So Roxi??? I accept your challenge and I will pry the Internet title from your cold dead fingers.
Amy smiles and sticks her hand out for handshake and accept the terms of the stipulation.
Roxi: Good, and let's just clear this up, I never needed help to beat you, or anybody else in the ring. Just like you didn't control all the lumberjills stopping my from pinning you, right? No, the limberjill thing, was chaotic. Even though, I'm sure if you won, you'd be crowing about it. But do you see me gloating? No. The lumberjills ruined that match, it's why I want this Iron man match. I'm glad you accepted it.
Roxi finally puts her hand out, and the two have the most intense handshake imaginable. Amy and Roxi keep their gazes fixed on each other as Amy slowly back away and exits the ring, never turning her back. The two begin mouthing how they are going to win as Amy backs up the ramp.
Adams: I think it's safe to say that we're going to have a winner at Summer XXXtreme, and that it's going to be a war.
Simone: Did you see those two Jason? They were trying to mentally kill one another just now. The tension was so thick. It's personal now...
---
Cameras catch Travis Nathaniel Andrews and Ralph Lorenzo walking through the hallway as they are heading for the ring. The highly anticipated tag team match is about to start but Scott Oliver decides that this was the right time for a last minute interview.
Travis: My god Scott, do you have anything better to do than annoy me?
Scott: I know you are getting ready for your match. I was justing wondering if you have any thoughts about the death of Roddy Piper.
Travis scratches his head a bit before letting out a chuckle.
Travis: Listen here chump, I don't care alright. It's like I said when that fat bastard Dusty Rhodes croaked. These penniless nobodies don't have any stake in this company. I am tired of people bringing up worthless has beens when they are speaking to me.
Scott: Well, I guess that was a mistake. I bet you don't even want to know what kind of match you will be having.
Travis: You got that right Scottie Pippen. This match is a straight up joke. Three jobbers in the ring with the only superstar that matters. It's painful to see me have to team with Goth. I much rather beat his face into a bloody pulp and take his most precious possession.
Scott: Chris Shipman already has it.
Travis: Not his wife you sniveling idiot, I am talking about the SCW Roulette Championship. The same championship I practically handed to him. I will take it and make it more prestigious. Now if you don't mind, I have a match to win.
Travis brushes right past Scott as he and Ralph walk out of focus.
---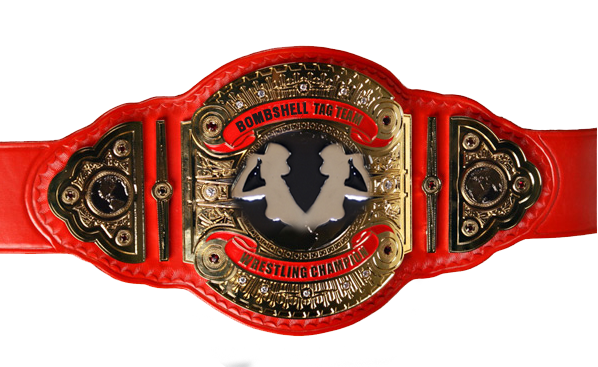 SCW WORLD BOMBSHELL TAG TEAM CHAMPIONSHIP
The Fallen ?? vs Delia Darling and Mercedes Vargas
---
The crowd cheers as on the big screen above the stage, they see the reigning Internet Champion, Despayre, and his constant plush companion, Angel, in the back hallway. The two are seated opposite of one another, with cards in Despayre's hands and another 'hand' perched in Angel's paws. Despayre's eyes are squinted, scrutinizing his cards, when he glances up and frowns at Angel.
Despayre: What do you mean 'gin'? We're playing 'Go Fish'.
Despayre then nods.
Despayre: Ohh! You're thirsty? Sorry. I don't have any of that.
Then into the scene walks Simon Jones, former two-time World Champion and making his official in-ring return tonight in Samoa. He looks down on the scene and a smirk creases the corner of his lips.
Simon: Hey, Despayre.
Despayre glances up from his cards, unsure he wants to be disturbed, but he's safe. It's not another one of those pesky women who work backstage, who are always giving him a pinch on the cheek or (heaven forbid!), a smooch.
Despayre: Hi!
Simon: What're you doing?
Despayre: Playing 'Go Fish' with Angel. I couldn't find my checkers or else we'd play that.
Simon nods.
Simon: Ah. So, you ready for tonight?
Despayre: I sure am!
Simon: Gonna win?
Despayre: That's the plan!
Simon: Isn't it weird, getting paired together like this?
Despayre: I got one even weirder for you.
Simon: What's that?
Despayre looks up with wide eyes, staring at Simon.
Despayre: I have absolutely no idea who you are.
Simon frowns.
Simon: But I first debuted in SCW over two years ago; we were once opponents; I even once refereed a match that you were in.
Despayre shakes his head.
Despayre: Doesn't ring a bell.
Simon then scratches his forehead.
Simon: Does this have anything to do with you thinking that British people aren't real? Or is it just Cockneys that you don't think are real?
Despayre looks from Simon back to his cards and then over at Angel.
Despayre: Go Fish!
He then looks back to Simon.
Despayre: British people are real. Goodness knows we have enough of them around. And the Queen of England is real and she's British. She and Angel are very good friends you know.
Despayre glances down at his cards and slides one over to Angel.
Despayre: And they're all from Britain, but have you ever heard of someone from Cockney? Hm? They're make believe, just like the homeless or Alcoholics Anonymous.
Despayre then blinks and looks back up to Simon, a note of worry on his face.
Despayre: And how did you know that, anyway? I didn't tell you the big Cockney Conspiracy. Neither did Angel.
He leans back, reaching with his arm blindly for the teddy bear.
Despayre: Who are you? Are you here spying for Angel's enemies?
Suddenly Despayre throws his cards at Simon and jumps to his feet, scooping Angel up and high tailing it down the hall.
Despayre: STRANGER DANGER!
Simon calls out to Despayre.
Simon: No, Despayre, I...stop!
But it is to no avail, as Simon is left stood watching Despayre - and Angel - disappear. The scene then cuts away.
---
As the scene shifts to the backstage area, the camera picks up on a closed talk show type set with a Sin City Wrestling banner hanging as a backdrop. Within the set are three hollywood type chairs positioned close together like a small triangle, with two of the chairs close together, facing the third. In the one chair sits backstage reporter "Stoner" Scott Oliver while the other two are occupied by former SCW world heavyweight champion Sean Jackson and his attorney Marshall Owens.
Once the visual cue is given, "Stoner" Scott Oliver nods and the camera angle shifts directly on his face.
Oliver: "Ladies and gentlemen, I'm being joined tonight by former SCW world heavyweight champion Sean Jackson and his manager Marshall Owens. Sean, Marshall...welcome to Apia, Samoa."
Accepting the warm invitation, Marshall replies in kind as the camera angle shifts onto him and Sean.
Owens: "Why, thank you for the kind words Scott, they are much appreciated. But I can guarantee you won't be sharing that same opinion later on tonight."
The statement strikes Scott Oliver strangely, but then it dawns on him that Marshall is referencing Sean's tag match. So he decides to press Marshall for an explanation.
Oliver: "And you are referencing the Main Event later on tonight?"
Now smiling, Marshall nods.
Owens: "Why of course I am Scott, who did you think I was talking about? Kain?"
That draws a slight smirk from Sean Jackson as Marshall shakes his head in disappointment.
Owens: "Why would I talk about a pretender who lucked his way into the world heavyweight championship...."
Now that one really confuses Scott Oliver.
Owens: "When the two that need to be addressed are Christian Underwood's puppets Simon Jones and Despayre."
Stoner mouths *puppets* as Marshall continues.
Owens: "That's right Stoner, puppets. Because as far as I'm concerned, what has Simon Jones done recently to even be in consideration for the world championship?"
Before Stoner gets a chance to answer....
Owens: "That's right, absolutely nothing. But yet, he had the audacity to stand in the ring last week and pronounce himself ready to do just that. Well Stoner, I call bravo sierra on that one..."
Now Stoner lips the words bravo sierra.
Owens: "Because there's no damn way he can erase thirteen months of ring rust. There's no damn way he can step into that ring and be ready for the speed and strength that Blaque Hart Bruce Evans and Sean Jackson is going to throw at him."
Marshall eases forward in his chair.
Owens: Hell, it will be like...."
He looks up towards the ceiling, formulating a thought.
Owens: "Be like..."
After tapping his chin a few times, Marshall turns towards his client.
Owens: "What will it be like again?"
As the former world champion turns to look behind himself, the beautiful Vietnamese valet Vanessa steps forward and hands him a small box. Reaching into his own pocket, Sean takes out a small pair of needle nosed pliers and places them down on his lap.
Oliver: "Um, whatcha got there Sean?"
As the box is slowly opened, Sean then uses the pliers to reach into the box, where he brings out the world's deadliest scorpion. As soon as Scott Oliver sees it, he jumps back in his seat.
Oliver: "Whoa, what the hell?"
A sadistic smile forms on the face of the former world champion. Holding the deadly Indian Red Scorpion up for the camera to see, it's stinger rapidly striking the pliers.
Jackson: "Relax Scott."
Not hardly "Stoner" thinks to himself.
Oliver: "Uh, not with that thing around."
The smile quickly disappears from Sean's face, as if he takes offense to the scorpion being called a thing.
Jackson: "It is not a thing Stoner, it is an Indian Red Scorpion and it deserves your respect. Just as I deserve the respect from every slack jawed mouth breather in this stadium."
Oliver: "Um, okay. Can you just put it back in the box?"
Sean leans forward in his seat, causing Stoner to almost fall backward in his.
Jackson: "Why Scott? why would I put him back in his box when there's so much work for him to do?"
Oliver: "J...just put it back in...."
Jackson: "No, I don't think I will do that just yet. Instead, I think I will explain what makes this little guy so dangerous. You see Scott, this scorpion here is the deadliest known to man. With one well placed sting, it is a death sentence to anyone if not treated properly."
Sean turns his attention from Scott Oliver and towards the camera. Where a message is soon to be delivered to Simon Jones, to Despayre, to Gabriel and Christian Underwood if they get in his way.
Jackson: "So if I was you Christian, I would start looking for an anecdote because it would be a real shame if someone accidentally got stung."
Methodically, Sean stands up from his chair which puts the scorpion closer to Stoner. Instinctively, Stoner tries to push his chair back but instead it just topples backwards, which causes the backstage interviewer to fall back with it.
Oliver: "I've had enough of this."
Halfway getting back to his feet, Scott Oliver flees the set leaving Sean and Marshall alone with Vanessa and their little friend. Sean then picks up the small box from the floor and places the scorpion back into it. As he closes the box, trapping the special little friend...
Jackson: "So who gets to be the little frog tonight?"
Fade.
---
The camera zooms back in on the hotel room door of the number 505 and then zooms out before knocking again. Within moments, Mikah is back opening the door dressed in the same shorts as before but she at least had her wrestling top on. She rolls her eyes at the camera before crossing her arms over her chest.
Mikah: ???Still haven't left yet????
There was silence on the camera's end as Mikah rolls her eyes.
Mikah: ???You can tell Christian that I will show up to the arena whenever I damn well please.???
She slams the door in the camera man's face once more and the camera man knocks again, waiting to see if she will open the door again. A few minutes go by before the camera man gives up, realizing that she's not going to open the door.
---
The sound of a tiger roaring bursts through the loud speakers as the Samoan people begin to swiftly move their heads side to side.
Justin: The following tag team contest is scheduled for one fall. It will be a five count to win which means the pinfall must last to the count of five.
The opening riff of "Soldiers" comes across the speakers as Jeremiah Hardin walks out onto the stage. The Samoan people are going crazy as Jeremiah looks around while looking directly at the fans.
Justin: Introducing first, he hails from Washington, D.C. He stands six feet six inches tall and weighs in at two hundred forty five pounds. He is one half of the tag team combination R.O.A.R, please welcome "Big Tiger" Jeremiah Hardin
The crowd erupts into cheers and adulation for young Jeremiah as he makes his way down the aisle. He waves his hand in the air while greeting some of the fans in the front row. He fist bumps some of the fans while reaching the bottom of the ramp. He gives another look around before reaching up, grabbing the ring ropes and pulling himself up onto the ring apron. In one fluid motion, Jeremiah steps over the ropes and walks toward the center of the ring. He beats his chest three times with his right fist before letting out a roar which causes the Samoan people to roar along side him.
Untravelled Road's throbbing beat and clapping begins to play as Connor Murphy comes out on stage, one arm shaking with the beat over his head as the other pulls his cigarette from his lips while holding a red solo cup. Starting down towards the ring, he jokes and smirks at the fans.
Justin: Hailing from Ottawa Ontario Canada Connor MURPHY!
Connor stops part way around the ring at the announcers table to take one final puff of his cigarette then looks for something to put it out in. With a smirk and a nod at Belinda, he motions putting out the cigarette in her drink only to wave it off and put his glass down on the table and drop the butt into it. Climbing into the ring, he wipes at his nose then smirks for the fans again.
Simone: How will these two get along after last week?
Adams: I'm guessing better than the next tag team.
Justin: And their opponents, introducing first from New York City, he is the current SCW Roulette Champion, GOTH.
Man in the Box hits through the sound system as the arena goes black except for a bright white light that shines through the entire entrance way. On the Titan Tron we see the name Goth appear with the figure of the classic clip of Alice In Chains with the sown shut eyes emerges behind the name. The figure that we know is Goth emerges with the championship belt across his shoulder as he hold is his stick in his hand for blind and visiual impared as he moves to the ring. He slowly walks up the steps with the stick in front of him, helping hi mto climb the steps. He climbs through the ropes.
Adams: I wonder how many Sapphira look a likes Goth is going to use till he gets his real one back.
Simone: Goth had better be focused with the task at hand.
The opening portion of "Las Vegas" echoes through the Apia Park Stadium's sound system. The lights change to a gold tinted color which floats around the place. Ralph Lorenzo walks through the curtain first as the Samoans are confused for a second. The first break in the song comes over the speakers as Travis Nathaniel Andrews walks out behind his best friend. Ralph is wearing a "This place sucks" T-Shirt while Travis is donning his secondary wrestling outfit. He doesn't seem to be all that pleased to be here in Samoa as he slowly walks down the ramp.
Justin: Ladies and gentlemen, please welcome Travis Nathaniel Andrews
The look of disgust stays on Travis's face as he hops up onto the ring apron. Ralph walks around the ring and leaps up onto it as well. Travis swings his leg through the ropes followed by the other one as Ralph quickly enters the ring. Travis walks over to the turnbuckle but he leans against it. He continues to show his utter disgust while waiting impatiently for the match to start.
Adams: Travis looks to be in great shape.
Simone: I wonder how much his mouth has got him into trouble this time.
Before the bell even rings, Goth and Travis are nose to nose while the crowd anticipates a brawl is about to break out amongst the strange bedfellows. Goth orders Travis to leave the ring as Travis is telling Goth to get out of the ring. Goth turns his back on Travis as Jeremiah is standing in his corner while trying to discuss some type of strategy with Connor. He gives Jeremiah a smirk before blowing a string of smoke into his eyes. The bell finally sounds as Jeremiah stumbles out of his corner a bit while trying to get the burning sensation out of his eyes.
DING DING DING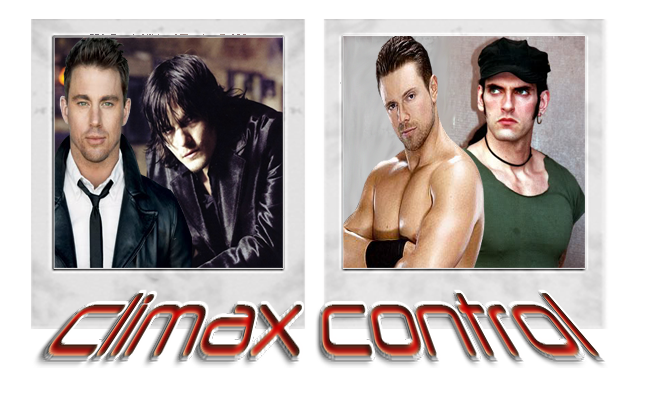 The large shadow causes Goth to spring into action. He leaps off the canvas and knocks the big man off his feet with a swinging wheel kick.
Travis doesn't seem to be impressed as he just stands in the corner still wearing his ring jacket. Goth is already back on his feet as he places Jeremiah into a front facelock. He starts to drag him back toward his corner, he sticks out his hand but Travis walks off to the other side. Goth drives his forearm across the upper part of Jeremiah's back before repeatedly driving his knee to the side of his head. Jeremiah falls to his backside as Goth slams his shin across his jawline.
Simone: Why am I not surprised? Travis doesn't want to work with Goth.
Adams: Do you blame him? Goth cost him a match last week.
Jeremiah is lying on his back as Goth goes for the early pin cover.
1
2...2.5, Drew's hand was about to strike the canvas for a third time before Travis yanks Goth off of Jeremiah. Travis quickly gets back on the ring apron and is holding the tag rope as Goth smacks the canvas. He jumps up to his feet and gets into the face of Travis. Travis is trying to plead his case while acting all innocent. Goth throws his hands up into the air. Meanwhile, Jeremiah is dragging himself toward a corner. He uses the ring ropes to stand back up as Goth turns his attention back to Jeremiah.
Simone: Just like an asshole, Travis can't even let someone else get the victory.
Adams: Last week Goth held Travis's feet down. This week Travis is going to make sure Goth doesn't get a win. I just hope this doesn't come back to bite him.
Goth notices Jeremiah is standing in the corner as he charges toward him. He leaps into the air but gets caught by Jeremiah. With one hand, he slams Goth down on his back while holding onto the ring ropes. Goth lets out a loud grunt as Jeremiah leaps through the air while dropping all of his weight across Goth's sternum. Goth lets out a small groan as Jeremiah grabs by his head and lifts him back up. He drags him over toward his corner as Connor gets the tag. Jeremiah wrenches Goth's arm out a bit as Connor drops an axe handle across the arm.
Goth quickly grabs at his arm as Connor follows up with a shotgun dropkick which shoots Goth halfway across the ring. Connor flashes back up to his feet as Goth gets to one knee. Goth has one hand on the canvas trying to balance himself before standing back up to his feet. Connor runs toward looking for a knee lift but Goth counters it with a jumping knee of his own. The tip of Goth's knee catches Connor flush on the nose as he drops to supine position. Goth once again goes for a quick pin attempt.
1
2
3
Connor rolls a shoulder up before Drew could strike the canvas for a fourth time. Goth snaps back up to his feet as Connor is still grasping at his nose. Goth straddles Connor before dropping multiple rights into his face. Travis still doesn't seem to be all that worried as he is looking at something on his phone.
Adams: Travis looks bored.
Simone: Goth was right. He doesn't need Travis one bit.
Goth glances over at his shoulder hoping Travis is watching this perfect onslaught. However the distraction enables Connor to strike with a devastating blow to Goth's gut. He keels over a bit as Connor continues to lay in right after right. Connor gets back up to his feet as he wraps one arm around Goth's neck. He cranks back a bit before throwing one of Goth's arms over his head. He grabs a handful of Goth's wrestling tights, lifts him up before driving him back first into the canvas. Another loud grunt escapes from Goth's throat as Travis glances up from his phone. He shakes his head while returning his attention to his phone.
Connor keeps a tight grip around Goth's neck as he pops his hips and gets back up to a vertical base. Connor looks to hit Goth with another hard hitting suplex but he blocks each attempt. Connor goes for the suplex one more time but Goth stops him. Connor repositions his arm around Goth's neck but Goth uses that to his advantage. The moment Connor loosens his grip, Goth shoots a knee into the midsection which he follows up with a front facelock of his own. Goth lifts up his arm into the air before spiking Connor head first into the canvas.
Adams: What a wicked DDT
Simone: Is Travis going to get into this match?
Travis once again looks up from his phone and sees Goth sitting on one knee. A sly smirk comes across his face as he shoves his phone into the pocket on his ring jacket. He finally takes it off and hands it to Ralph. Goth stands back up while pulling Connor up as well. He grabs a hold of Connor's arm and whips him toward the ring ropes. In mid whip, Connor reverses it by sending Goth into the ropes instead. Travis tags the back of Goth as he bounces off the ring ropes. Connor has no idea as he slams Goth with a high hip toss. Connor looks to go for a cover but Drew Patton is telling him that there was a tag. Connor glares at him while shooting up to his feet. He tells Drew that there wasn't a tag and that he should make the count. Connor turns away from Drew but gets caught with a hard left hand from Travis.
The left hand staggers Connor a bit as Travis strikes again with another left followed by a right cross. Connor is trying to cover up as Travis continues to land heavy strikes into the body of Connor. Connor strikes back with a few rights of his own as Travis starts to stagger. Connor continues to land several strikes before sprinting toward the ring ropes. As Connor rebounds off them, Travis catches him into a quick bear hug before popping his hips and chunking him across the ring. Goth's eyes widen as Travis displayed a picture perfect belly to belly suplex. Connor bounces back up to his feet as Travis catches him in a reverse bearhug this time before throwing him over his head. The back of Connor's head whiplashes off the canvas as Goth didn't know Travis could do that.
Simone: Travis is displaying some great technical wrestling.
Adams: When are you going to give credit where it's due. Travis can wrestle.
Travis is already back on his feet as he kicks Connor out of the ring with a baseball slide. Connor lands hard on the outside as Drew orders Ralph to back off. Ralph throws his hands up into the air as Drew starts his count.
1
2
Travis steps in front of Drew and starts to argue with him. No one really knows what the argument is about but Ralph starts to stalk Connor. Connor manages to get up to his feet only to get knocked back down from a clubbing axe bomb from Ralph. Another smirk creeps across Travis's face as he quickly slides out of the ring. Drew turns his attention back to Connor on the outside as Travis grabs a handful of Connor's tights. Drew tells both men to get back in the ring as he starts to his count again.
1
2
3
Travis lifts Connor up off the arena floor and tosses him into the barricade at ringside. Drew Patton is screaming at Travis who returns the favor with a one gun salute. Travis slides back into the ring and taunts the crowd a bit. He once again distracts Drew from continuing his count as Ralph picks Connor off the ground and tosses him back into the ring. Harsh chants begin to fill the arena as Travis grabs Connor by the arm and drags him over toward his corner. Goth is boring a hole into Ralph as Travis slaps him hard across the face. Goth rubs his cheek as Travis is pointing at Connor. A small chuckle escapes from Travis before stepping through the ropes and taking his place in the corner.
Adams: Goth should have been paying attention
Simone: Travis is proving that he is biggest jackass in SCW.
Goth re-enters the ring while glaring a hole into Travis. He goes to pick Connor up only to get caught with a small package.
1
2
3
Goth quickly kicks out as he rolls out of Connor's reach. Connor rolls over onto his stomach, reaches into his pants pocket, pulls out a cigarette, places it in his mouth and lights it up. He takes a few puffs of it before flicking toward Goth. Goth bats the half lit cigarette away as Connor rolls over onto his back and kips up to his feet. While Goth is still distracted, Connor stands with his right leg pointed toward Goth. Goth walks toward Connor who blows a stream of smoke into Goth's eyes. Goth starts to flail his arms around as Connor connects with another shotgun dropkick. Connor follows it up with a low dropkick to the side of Goth's head. Wasting very little time, Connor goes for another cover.
1
2
3
4
4.5
Drew Patton is about to strike for the fifth time when Travis comes flying in with a springboard leg drop across the back of Connor's neck. Drew is telling Travis to get out of the ring. As he is dealing with Travis, Connor drags Goth over toward his corner.
Simone: Holy cow, did you know Travis could fly?
Adams: Man, he really is the must see superstar.
Travis finally leaves the ring as Connor is still holding his neck. Drew turns back to the match as Jeremiah tags back into the match. Connor leaves the ring as Jeremiah lifts Goth up to his feet and leans him against the turnbuckles. He follows that up by turning around and rapidly firing his elbows into the head of Goth. Jeremiah grabs a hold of Goth and flings him across the ring. Without hesistation, he tags an unexpected Travis back into the match. Goth rolls out onto the ring apron as Travis re-enters the ring.
He chuckles a little before charging at Jeremiah who catches him with a big boot. The boot levels Travis as he is lying on his back. Jeremiah points to the sky as he exits the ring in order to climb up the nearest turnbuckle. He poses for the audience a little as Connor is yelling at him. Travis nips up to his feet and catches Jeremiah with a swift side thrust kick.
Adams: Looks like Travis is giving out some Smash talk tonight.
Simone: That kick nearly knocked Jeremiah off the top rope.
The kick causes Jeremiah to lose his balance and smack the top rope very hard. Travis realizes the position Jeremiah is in and steps up onto the second turnbuckle. He delivers multiple right hands to the sternum of Jeremiah before hooking up in a front facelock. He follows that up with by throwing his arm over and hooking Jeremiah's tights. Travis then steps up to the top rope before shooting Jeremiah off with a wicked superplex.
Simone: ACE IN THE HOLE. Could we see Travis make Jeremiah tap?
Adams: I don't know but this match has been awesome.
Travis is grabbing at his own back as he stands up to his feet. He notices Jeremiah starting to stir as Travis starts to stalk him. Drew is monitoring Jeremiah as Ralph grabs hold of Connor's ankles. Jeremiah slowly staggers as Travis quickly grabs into a full nelson before leaping forward while planting him face first into the canvas.
Adams: GAMBLER'S PARADISE..this one is over.
Travis shoots the half as he hooks the far leg and Drew drops into position.
1
2
3
4
5
The bell sounds as Travis is patting himself on the back.
Justin: Here are your winners, Goth and TRAVIS NATHANIEL ANDREWS.
Travis returns to a vertical base as Ralph rolls into the ring whole holding the SCW Roulette Championship in his hand. He hands it to Travis as Goth quickly gets into the ring. He is ordering for Travis to hand him his belt. Travis looks up at Goth before looking back down at the Roulette belt. That sly smirk returns to Travis's face as he slams the championship belt into the face of Goth. Connor comes running in as he gets the same treatment. "I Came To Play" strikes up as Travis lifts the championship belt high into the air before placing across the chest of Goth. He rolls out of the ring with Ralph right beside him as they are both laughing. The ring is filled with three bodies as Travis signals across his waist while mouthing "that belt is mine."
Simone: Typical
Adams: What a statement Travis just made
---
A pre-recorded segment plays as the scene opens on the turquoise waters of Palolo Deep Marine Reserve, one of many beaches found here in Samoa. The camera zooms back to frame the entire beach as we see Mercedes Vargas appears on screen wearing a floral sundress and an oversized white sun hat. She looks out at the waters for a moment before turning towards the camera.
Mercedes: Isn't it beautiful? I knew there was a reason why I had to come here. You think I would miss coming to Samoa? Not for nothing would I miss my first trip here, especially tonight. Well, this is it. You've waited two years for this. You've talked about it on message boards, with friends at the water cooler, you've went on social media ??? Twitter, Facebook, YouTube - and flooded SCW HQ with e-mails and tweets and started petitions. You went as far as demanding Mark Ward, Erik Staggs and Christian Underwood when is Summer XXXtreme coming back? The people have spoken and SCW has heard you, loud and clear.
Mercedes continues, walking along the sealine.
Mercedes: Summer XXXtreme is coming back for the first time in two years and tonight is the final Climax Control before we set sail for the Land Down Under. Come see your favorite SCW Superstars and Bombshells as we bring all the hard-hitting, drama-filled action you've come to expect at the hottest event of the summer. I'm so excited and I just can't hide it, especially when it comes to the Summer XXXtreme VIP and Travel packages!
As she continues, we cut to previous editions of Summer XXXtreme's fan interaction as we see long lines of people anxiously awaiting to get an autographs from their favorite Superstars and Bombshells in a convention-like setting.
Mercedes: Summer XXXtreme VIP and Travel packages are available now, which gives a limited number of fans the opportunity to enjoy a day of memories that will last a lifetime through unprecedented access aboard the Sun Princess Cruiseliner and meeting the Stars of Sin City Wrestling throughout the weekend prior to the event. Now, who might be there, who might you run into, you ask?
Next, is a highlight reel of various SCW Superstars and Bombshells in in-ring action.
Mercedes: For starters, how about the MC to Summer XXXtreme, the one, the only Drake Green? How about Simon Jones, who you will see tonight in the main event of Climax Control 123 from Apia Park Stadium, which is less than ten minutes from here. How about current Internet Champion Despayre, current World Tag Team Champions Andrew Watts and Ethan Alexander of Danger Zone, Travis Nathaniel Alexander, aka Mr. TNA, The ???Punk Princess??? Amy Marshall, J2H, current SCW Bombshell Internet Champion Roxi Johnson, ???The Mental Rapist??? Sean Jackson, current World Bombshell Tag Team Champions Gothika and Raynin of The Fallen, current SCW Roulette Champion Goth, your SCW Heavyweight Champion of the World, ???The King of Kings??? Kain, the lovely Bombshells, including current World Bombshell Champion Mikah, Delia...Darling if you must, and, of course, yours truly.
The footage ends as we return to Mercedes, her smile broadens into a grin.
Mercedes: So, you want to get those tickets, you want to be first in line, you want to get up close and personal, see everything. What else are you getting with these special VIP packages? I'm talking about lunch with the entire roster and crew, a fantasy booking and creative session with a SCW writer and agent, a personal guided tour of the Sun Princess Cruiseliner, a photo op with the SCW World Heavyweight Championship and so much more. It's all part of the biggest Summer XXXtreme weekend ever coming to Brisbane, Australia on August 23. Trust me, this is one event you don't want to miss. Get yourself a weekend getaway you will never forget.
She smiles and shakes her finger at the camera.
Mercedes: You deserve it.
Mercedes continues as a graphic appears on the screen.
Mercedes: For more information on Summer XXXtreme, including tickets, VIP experiences, travel packages, Pay-Per-View ordering and more, visit scwrestling.net, your home for all things Sin City Wrestling, and follow us on twitter at @SCWrestling1. I can't stress this enough. Tickets are on sale and they're going fast, so get yours right now. Additional fees may apply. Card is subject to change.
The graphic disappears and we return to Mercedes.
Mercedes: And don't miss any of the action tonight during the first week on the Oceanic leg on SCW World Tour 2015 when Climax Control comes to you live, right here in Apia, Samoa, for Climax Control 123. And the next time you'll see us is in two weeks for Summer XXXtreme III aboard the Sun Princess Cruiseliner in Brisbane, Australia. Watch online, or even better be there live!
---
A few minutes have passed since Travis Nathaniel Andrews graced the people of Samoa with his presence. The people of Samoa were still buzzing about the aftermath of the tag team from earlier in the night. The chatter amongst the Samoan people gets cut short as "I Came to Play" echoes out of the speakers. The self proclaimed "Must See Superstar" steps out from behind the curtain as he is sporting his brand new T-Shirt along with his signature designer jeans and leather jacket.
Simone: I don't know how much more of this I can take.
Adams: What are you talking about? Travis was marvelous tonight and now he wants to remind everyone that he is The Phenomenon.
Simone: Oh, give me a break, he just wants to gloat again. The guy loves to hear the sound of his own voice.
The camera zooms in just a tad as they notice him holding a microphone in his left hand. Three fans in the front row are leaning over the barricade hoping for acknowledgement from Travis Nathaniel Andrews. He does acknowledge them as he stops midway down the ramp and looks directly at fans. He raises the microphone up to his lips.
Travis Nathaniel Andrews: When will you people get it through your thick skulls? I don't like you. I don't like any of you. I find you all to be disgusting, bottom feeding termites who munch on rotten pieces of wood for breakfast, lunch and dinner. It's no wonder you people have fat fuckers representing you in the professional world. I've yet to met one Samoan who isn't the first in line at catering. You would have to beat Lord Raab to it but that's only if you know a shortcut.
The three fans slowly pull their hands away as he let's out a chuckle before turning his sights back on the ring.
Travis Nathaniel Andrews: It's not a bloody secret that I loathe just about everyone on the whole roster. Both Goth and Lord Raab should thank me for making them a household name. Before me they were just ordinary fiends trying desperately to be relevant in today's society. Sadly, they don't know what it means to be a functional human carcass for the world today. They believe that violence will get you everything in life. Back in Sri Lanka, I made a bold statement when I tossed Lord Raab through that table. Everyone from Andrew Watts to Connor Murphy tried desperately to sly the fucking beast but I did that in one night. On top of it, I brought Goth out from the gutters of self pity. Goth should be thanking me for allowing him to be the only champion in the history of Sin City Wrestling to have an asterisk by his name.
Travis stops for a brief moment as he hops up onto the ring apron. He takes one glance around the place before entering the ring.
Simone: I'm begging for someone to shut this guy up.
Adams: You don't like it because he is speaking the truth.
Simone: No, I just think he is talking out of both ends of his ass.
Travis stands beside the ring ropes for about five seconds before walking across the ring. He comes to the side which sits directly in front of the commentary booth. Both Jason and Belinda notice Travis draping both arms over the ring ropes. While keeping a tight grip on the microphone with his left hand, he uses his right hand to remove his sunshades from his eyes.
Travis Nathaniel Andrews: Belinda Simone, you act like I am the biggest asshole to ever walk this earth. What? Did I do something wrong? Did I bash one of your heroes in the head one too many times? Was it the fact that you couldn't hold a candle to me when I was on commentary? Mikah Stevens also seems to have a problem with me. Looks like my job is working then huh. My main goal was to prove to everyone that I can be an asshole. I could careless that some bleach blonde bimbo hates my guts. At least, I don't need twiddle dee and twiddle dum too fight my battles for me.
Travis slowly turns his gaze off of Belinda but towards the camera.
Travis Nathaniel Andrews: Yes, I am talking about Andrew Watts and Ethan Alexander. Tell me Andrew, how does it feel to be in the one division no one wants to be in? How does it feel being the lowest rat turd on the totem pole? You keep saying that I shouldn't be hogging all the screen time but let's face it. No one wants to see you ever. That's why you and Ethan are rarely seen on television or the supershows. You both are just bottom feeding trash bags who should be burned. There is a reason why I am The Must See Superstar on this roster.
Travis takes another pause so he can collect his thoughts while catching his breath. Before Travis can continue. The opening guitar riff to "Blame it on the Boom Boom" by Black Stone Cherry starts to play. The riff repeats itself once more.
Adams: Who's this?
A british flag appears on the screen, waving with a gray filter and the lyrics kick in.
I Like big love, black love, white love, your love
Here we go
Sit back, hold up, open up, just enjoy the show
I Like ice cream, whip cream, nasty dreams
Do you know? Can you feel what I mean?
Say Hey eh eh eh eh eh eh eh eh
Oh oh oh oh
Say Hey eh eh eh eh eh eh eh eh.
The familiar face of a former SCW star appears on the screen...
Simone: It's Ben Jordan!
The fans instantly burst in to cheers as a smiling Ben Jordan appears at the top of the ramp, dressed in a silver suit and open black shirt. Ben looks around the crowd, his trademark smile on his face. He turns his head to the left, winking at the crowd before slowly walking down the ramp. He moves to the left, running his hand along the fans, high fiving as many as possible, before moving to the right and doing the same. He stands outside the ring, looking up at Mr TNA, raising a finger to indicate he'll get to him in a minute. He walks around the ring to the commentary table, shaking Jason's hand filmly. He looks to Belinda and plants a kiss on her cheek.
Adams: I think we just found out how to turn Belinda red!
He moves to Justin Decent, also shaking his hand, a wide smile on Ben's face. He points to a mic nearby and Justin hands it to him. Ben walks around the ring to the nearest set of steps and walks up them and steps through the ropes, straightening his jacket as he moves towards Travis. The music fades out and Ben places a finger up again to Mr TNA.
Ben: Excuse me for a second, alright geez?
Ben turns around to the crowd.
Ben: Alright people!
The crowd instantly bursts in to cheers, and Ben winks, before turning back to Mr TNA.
Ben: I've seen that look on many a mushes before son, you must be thinking who is this tithead and whats he doing coming out here while I'm trying to do me self assuring speech thingy. Be rude of me not to introduce myself to ya. My name is Ben Jordan and I used to do this wrestling malarky a while ago. Iwas pretty decent at it too, ACW triple crown winner, Super J Cup 2013 winner, I was a little bit decent.
Travis shrugs his shoulders at Ben.
Ben: I know you're thinking what does that have to do with you and al the rest of it. I've been away from SCW for a while, been more than a few months since me arse has been in front of these lovely SCW fans, but recently, I've seen me old mucker Simon Jones back, and heard that Drake Green will be back here in just two weeks and I thought having these fellas back is a piece of me. I wanna be part of a place again where ACW lives and breathes so here I am.
Adams: Does that mean Ben is returning?
Ben: So basically, if I was to make a jump back in to this place, I figured I should come and show a little bit of respect to people who have worked their nuts off while I've been sitting on me arse and you was the first person I thought of.
Travis looks unimpressed at Ben as he tries to figure out what he's getting at.
Ben: I thought I should come out here and admit to you and all these people that I am a Mr TNA fan.
The crowd boo loudly, as Mr TNA smiles, nodding approvingly, but Ben holds up his hand to them.
Simone: What?
Ben: Bare with me people. This bloke here looked decent tonight, this bloke actually did well in the ring. He does week in week out, he's got charm, charisma, he can put on a match. He's good at what he does, look at him, he is the total package and deserves the title of a must see superstar.
Travis nods his head, a smirk on his face as the fans boo loudly, Ben puts his hand on TNA's shoulder, looking at him.
Ben: Problem is, you don't half talk utter bollocks!
The crowd burst in to huge cheers as the smiles drains from Travis' face.
Simone: Translation?
Adams: He said he talks crap.
Ben: For a guy that can do what you do, you speak more crap than a politition. You get more sense out of a babbling baby. I mean come on, you have your head so far up your own arse, we could use you on signs to replace the letter O.
Travis' face starts to turn red as he look at Ben with anger on his face.
Ben: Now, I'm not here to wreck your plans or your dreams to win a title at a supercard, in fact, I wish you all the luck in the world son, I'm rooting for ya, but I will be there too to sign a contract with SCW that will keep me around till the end of the tour. So after the Supercard, I wanna test meself against the best SCW has to offer. I see you as a talented geezer so at some point afterwards, be and you will meet in the ring, have a bit of a barny and entertain the people who pay to see us.
The fans burst in to cheers.
Ben: Anyway son, I gotta be heading off for a bit, speak to a man about a dog before I put my feet up and watch Jonesy return to action. You have a little think about it and you let me know in a could of weeks. Alright geez?
Ben steps back towards the ropes.
Ben: Free advice mate, wouldn't keep that angry look on your mush too much longer, will give ya wrinkles. Anyway, pleasure meeting ya Mr TNA, looking forward to your response.
Ben raises a hand to the fans.
Ben: Laters people.
"Blame It On The Boom Boom" starts to play again as Ben steps out of the ring and drops to the floor.
Adams: This is brilliant. Ben Jordan will be signing a contract at Summer XXXTreme III to be an SCW star again, and Belinda is still bright red!
Simone: Shut up Jason.
---
The cameras cut to back to the arena where the crowd is settling in a bit. The arena lights dim, a deafening scream is heard over the speaker system as followed by the sound of police sirens. White flashing lights somewhat give the arena light, at least enough for us to see spots of the arena. Retaliation - CFO$ bursts throughout the arena speakers, the crowd give a mixed reaction of boobs and cheers. Ethan Alexander walks out from the backstage area, smirk on his face, looking confident as usual. Ethan is dressed in backstage attire, wearing a pair of blue jeans and a black t-shirt that reads Danger Zone in a green font across the chest, and of course the SCW World Tag Team Championship resting on his right shoulder.
Simone: There he is, we didn???t see anything from Ethan, or any of Danger Zone really last week. It seemed a bit odd honestly.
Adams: Well rumor has it, Watts is hurt pretty bad and that is why they have sort of??? disappeared.
Ethan smirks, slowly walking down the entrance ramp. Ethan stops about halfway down the ramp, pausing for a second, staring down at the ground before lifting his head up, still smirking as he looks around at the crowd. Ethan begins to walk again, hopping up onto the apron, and jumping over the top rope, landing flat on his feet in the ring. Ethan walks to the middle of the ring, where he looks around for a few seconds, cocky grin still on his face as he signals for a microphone. A few seconds pass before Justin Decent hands Ethan a microphone
Ethan Alexander: Two weeks ago Watts and I successfully defended our SCW World Tag Team Championships for the first time, well, it was going pretty successful until an idiot decided to interfere. I guess someone couldn???t really handle seeing us win, which is funny considering that winning is all we do.
Ethan shakes his head, still smirking confidently as he paused for a second, walking throughout the ring while speaking.
Ethan Alexander: You see all of this hate and jealousy that we are getting from this idiot Casey Williams, it all started a few weeks back when Casey and I went head to head in the ring. Casey claims I cheated, got the cheap win, but did I really? Is it honestly my fault that Casey has no ring mentality and got caught in an argument with Watts on the apron? Is it cheap that he was more concerned about exchanging words with Watts than he was with our match? I on the other hand, perfect mentality in the ring, took my opportunity and excelled with it. I hit Casey with a low blow, the referee had no idea, and bam! The Ultimate Sin, Casey had no clue what hit him.
Ethan continues to smirk, pausing for a quick second before beginning once again.
Ethan Alexander: Casey you can complain all you want, but in the end, you lost, and I won. It doesn???t matter how I won, what matters is that I did win. You lost focus in that match but whether you had your focus on me or Watts, the outcome would have been no difference, and we both know that.
Ethan nods his head, speaking confidently, getting a mixed reaction from the SCW crowd.
Ethan Alexander: We had to make sure that Casey knew who he was messing with, so late on in the night Watts and myself went down to the ring post match of J2H and we sent another message, to both Casey and J2H, making sure that Casey and his butt buddy got the clear message the Danger Zone isn???t just a name, it???s a definition of what we are, a perfect one at that. But, clearly Casey is an idiot, aren???t you Casey? Because you just had to get your revenge didn???t you Casey?
Ethan shakes his head as he continues to talk.
Ethan Alexander: Watts hit the Highlight on one of the Surf Boys, which one? Honestly, I don???t know, they both look the same, they both suck in the ring the same, it didn???t matter??? and just as Watts is about to win the match with a pinfall, guess what happens? Mr. Guest Commentator on the outside of the ring decided to hit Watts with a cheap shot. Sure, you can say Watts wasn???t focused on you, but at that point in time he had no reason to be. A few weeks ago, I was your opponent, you can???t call what I did to you a cheap shot. But what you did to Watts? Total cheap shot. You say you???re all big, bad ass and what not but you have to be a little pussy and attack us when we aren???t looking, now don???t you? Because that is exactly what you did.
Ethan pauses for a second, taking a breath as he continues some more.
Ethan Alexander: You didn't hit Watts with your fists, with your body, you didn't fight like a man. What did you do? You took the coward's way and smashed a steel chair into the surgically repaired lower back of Watts. Then when Watts was basically defenseless you kicked him right in the balls, classy, at least when I did it to you, you were standing straight up, mine was a bit more prideful. Then what? You knock Watts down with a punch and lock him into your finishing move, you're cool, it only took three cheap shots for you to be able to lock your finisher on Watts, something you'd never succeed on doing in an ACTUAL match where Watts was alert and aware of what was going on. You know what makes me laugh the most out of all of this though Casey? You were bad ass enough to attack Watts with a steel chair, but when I slid into the ring with a steel chair, you ran like the little pansy that you are, and you call yourself a monster, a beast? People say Casey Williams is a huge force to be reckoned with? I say Casey Williams is a huge pussy. Oh and everyone keeps talking about Watts condition, saying that Watts is so hurt and won???t be able to compete in the match when we defend our titles against Casey and J2H. Well, the actual deal with that is...
Ethan pauses for a second, taking a breath as he then looked towards the entrance ramp. The crowd turn their focus that way as well as Love the Way You Hate Me - Like a Storm bursts over the speaker system, the arena instantly livens up as the crowd stand to their feet, some booing, some cheering, but all of them respecting. The arena lights slightly dim as an explosion of sparks and mini fireworks erupt at the top of the entrance ramp. As the explosion fades Andrew Watts comes walking down the entrance ramp, Desiree Parker following him. Watts has a look of confidence on his face, also dressed in his backstage attire. His hair spiked backwards, a white and grey Armani Exchange shirt showing off his arms perfectly, low boot cut Express light blue Express jeans, a pair of black leather boots, and of course his SCW World Tag Team Championship on his left shoulder. Watts smirks as he makes his way down the entrance ramp, staring ahead at the ring with confidence. The cameras show Ethan nodding his head and smirking as he stares at Watts and Desiree.
Simone: So much for the rumors about Watts being out for a while eh? He looks like he is pretty damn fine to me.
Adams: Don???t let Desiree hear you say that, but yes, Watts looks like he is in A-okay shape!
Watts looks to Desiree who looks extremely hot, dressed in a pair of black leather SEXY heel boots, a pair of tight jeans,and a white tank top that was way too small for her, and really showed off the Double D assets, and the AOWF Legacy Championship of Watts wrapped her right shoulder. Watts makes his way to the ring as he hops up onto the apron. Watts pauses for a second, holding onto the top rope, staring into the ring and smirking at Ethan before he enters in through the middle rope. Watts walks to the center of the ring where he does a high five with the Danger Zone sign (Kliq sign) and Ethan does the same right back to him. Desiree enters the ring through the bottom rope as the music fades and Ethan smirks, yelling into the microphone.
Ethan Alexander: Ladies and gentlemen, the man everyone has claimed is too injured to compete or show his face, in 100 percent condition, the REJECT, Andrew fucking Watts!
The crowd actually lets out a pretty good amount of cheers as Watts nods his head, signalling for the microphone which Ethan hands to him. The crowd quiets down, everyone loves when the veteran Watts gets on the microphone, and it was time for that right now. Watts nods his head, taking the microphone into his hand as he lifts it up a bit.
Andrew Watts: There is one thing I have noticed here in SCW, and that is one thing that really bugs me. What is it exactly? The rumors, everyone is a know-it-all, everyone talks shit and talks about things they have no idea about, things that are none of their damn business. You see who cares if I am hurt? Who cares if my broken back is hurting worse than a Vegas Hooker???s pussy on a Friday night? Who cares if I am medically cleared to compete, which I am. You all worry so much about everyone else, that you forget to focus on yourselves, and when you don???t focus on yourselves, you lose your focus, you lose your place, and you keep on losing everything, the definition of??? a loser.
The crowd cheers a bit but continues to respect and listen to Watts as he continues.
Andrew Watts: Casey Williams, you didn???t get cheated, I didn???t cost you the match, you cost yourself the match. What I did was tactical, I seen if I could bait you into distraction to give Ethan an easy win, and well, I did. You focused and worried more about me than you did about yourself, about your match, and about your opponent. Yes, you would have lost regardless, but the problem is, you lost because your focus was elsewhere. Focus is the most important thing in this business, and here in SCW, it seems like nobody has it. In the wrestling world these days, it seems like nobody has it. It???s all about Twitter, social media, gossipping, everything except??? what matters??? wrestling.
The crowd cheers, the old school fans cheering a bit more as they agree and the younger crowd giving a bit more boos.
Andrew Watts: Casey and J2H did do one thing right, they managed to kiss enough ass to get themselves a shot at Danger Zone for the SCW World Tag Team Championships. With all due respect, which is no respect by the way, neither of you two deserve a Championship match. You two have done nothing to prove you deserve anything, J2H is a Justin Bieber looking mother fucker who looks like a midget next to the oh so dangerous, yet not really dangerous Casey Williams. You two are going to have the night of your lives when you step into the ring with Danger Zone, and why? Because you won???t know what the fuck just hit you, thats why.
Watts signals for Ethan to get walking with him, but then Watts pauses, stopping as he lifts the microphone once more.
Andrew Watts: Oh, and one more thing. I am ONE-HUNDRED-PERCENT! So that means you two better be ready, and afraid??? very fucking afraid. Andrew Watts doesn???t lose, especially against scum like you two. Be prepared to have your asses handed to you, and why? Because you two will be just a couple of more Highlights, on my endless Highlight reel. See you ass munching losers at Summer XXXTreme, come prepared??? prepared to lose...
Watts turns around as he looks at Ethan, smirking as they both nod their head and Kenny Loggins - Danger Zone bursts over the speaker system as Watts drops the microphone. Watts looks at Desiree who nods her head and the trio exit the ring. Desiree throws her arm around the lower back of Watts as all three walk up the entrance ramp, the microphone that Watts and Ethan used, sitting in the center of the ring. Watts looked confident, not injured, and ready to go. Danger Zone looked great and ready to defend their titles once again??? what a night this was turning out to be so far.
---
The hotel door to Mikah's room opens and the SCW Bombshell Champion steps out in her highlighter yellow wrestling attire. She raises an eyebrow at the camera man that is still standing there with the camera on his shoulder. She adjusts her championship that was slung over her right shoulder before rolling her eyes.
Mikah: ???Figures that you didn't listen; you are employed by Christian Underwood.???
She starts to walk down the hallway toward the elevators, the camera man following her.
Mikah: ???I suppose you can catch a ride with me to the arena but it will cost Christian a pretty penny.???
Within a matter of minutes, she was in the back seat of her limo with the camera man seated across from her, the camera on his shoulder. She pours herself a drink, not giving the camera man anytime to film what exactly she had poured into her glass. She sips on it before leaning back and relaxing on her way to the arena.
---
Justin Decent: The folllll...
The lights in the arena go out as the beat to "The Nobodies" by Marilyn Manson plays over the speakers. As the electric organ picks up, a red light flashes across the screen as random faces begin to show on the screen. As the words start up, a lone figure in a hooded jacket and a mask come out onto the ramp. The lights come on at a dim tone, flashing as the lone figure slowly makes it down to the ringside area.
Simone: So much for Tim Staggs not getting involved in this match...
Adams: Is he going to be the referee?
As the music picks up, the figure pulls his hood back, yanking off his mask to reveal Tim Staggs. He looks around at the crowd giving off a mixed reaction as he points to the ropes with authority. However, his finger slowly lowers, pointing across from the ring. He slowly walks around the ring as the lights return to normal. The music keeps going as Tim walks over to the announcers table. Belinda Simone rolls her eyes as Jason picks up a headset, handing it to Tim. Tim shakes his head at the gesture.
Simone: What are you doing, if you don't want to join us on commentary?
Tim mouths something, to which Belinda scoffs. He juts his thumb behind his back, making it clear that he's telling them to hit the bricks.
Adams: There's your answer. I don't think that's such a good... Skittles!
Tim pulls a bag of Skittles out of his pocket, turning around as he tosses them over the ring, and onto the ramp. Jason quickly gets up to chase after them as Tim's eyes rest on Belinda.
Simone: You might be able to trick Jason, but you can't... Rob Van Dam's personal cell phone number! Nice try...
Tim waves a piece of paper in front of Belinda's face, but then he pauses as she refuses. He shrugs his shoulders and then waves out a few more hooded figures. Two of them "help" Jason to the back as the others come down to the announcers table quickly. Belinda stares at them for a moment as they straighten their arms, lowering a crowbar and a chain. Belinda holds her hands up in surrender.
Simone: You know what? I don't get paid enough for this. Have fun...
Tim: *CRACKLE!* I will, thanks...
Tim shoos Belinda off as Tim takes a seat at the booth by himself. He places the headset over his ears as he fidgets with it some.
Tim: Testing, one two... ooooone twwwwwooo... Perfect. I figured a match of this tremendous... heh... okay, I can't lie, the following match is only going to be remembered because of this hijacking situation.
Justin Decent: *Ahem* The following contest is scheduled for one fall. Iiiintroducing first...
The Lights throughout the entire Sin City Wrestling arena dim simultaneously throughout the entire arena as it plunges into darkness as the sound of a guitar being strung can be heard as it echo???s throughout the arena the song can be identified as ???Stairway To Heaven??? by Led Zeppelin as it continues to be heard playing across the arena on the sound system across the arena. As it does a white strobe light flickers on and can be seen throughout the arena as if on cue, out of nowhere "The Scarred Sentinel" Gabriel Cross appears and can be seen swinging around to face the fans as a devilish Cheshire cat like grin can be seen on Cross' face.
Justin Decent: Hailing from Fredericksburg, Virginia, weighing in at 248 pounds and standing at 6 feet 3 inches, he is... Gaaaaaabriel Crrrrossssss!!!
Cross paces the entrance isle, left to right as he does the fans of Sin City can be heard giving him a mixed reaction of both boo's and cheers, various chants of "You Suck", and "You???re no saint Cross" can be heard along with various Jeers, and and cheers and remarks of disdain, before finally retaking center stage. Cross slowly walks down the entrance isle, as he does he stands in the center of the isle, white piercing light comes shinning down upon him and illuminating his figure which can be seen being illuminating under the light as he stands in the entrance isle looking out into the darkness that surrounds him for a few seconds. As Cross does the silhouette of his figure can be seen being lit up under the white light, Gabriel soaks in both the cheers and jeers, and chants of disdain from the fans along with the chants of approval. His eyes burn with intensity, and hatred towards those booing him, his body pounding with adrenaline and blood lust on his mind as he makes his way down to the ring. Gabriel slowly walks on down the isle, once near the ring Gabriel drops to his knees and throws out his arms as he looks on up at the ceiling ((Viva Shawn Michaels)) before getting back up on his feet and walking around to the steel steps and slowly walks on up them, before entering the ring finally. Once inside the ring he climbs the nearest turnbuckle and throws out his arms ((Viva Randy Orton)) as he continues to soak in the jeers, and cheers, and remarks of disdain, and approval from the fans at ringside and those that can be heard throughout the arena being shown toward him as he waits for his opponent to come on out from behind the black curtain to do battle.
Justin Decent: Aaaaaaand his opponent! Hailing from Las Vegas, Nevada, standing at 6 feet 3 inches, and weighing in at 227 pounds, he is... Joshhhhhua Aaaaaaacquiiiiiiinnn!!!
"Nightmare" hits the PA as Joshua walks out from the back with boos from the crowd. As he walks slowly to the ring he avoids all contact from fans. Once in the ring he goes up to the middle rope of the turnbuckle, drawing boos from the crowd as he holds up his arms. He looks down at the announcers table and points right at Tim as if telling him to pay close attention.
Tim: Oh, trust me, you douche... I'm paying very close attention. But, as I promised, I will not get involved in this match. I'm a man of my word.
Referee Holly Wood steps up to Cross, checking him for weapons, though she seems to think there is a loaded gun in Cross's pants, causing Cross to jump back and reveal he has nothing on him. Holly turns to check Acquin, who surprisingly obliges Holly... that is, until Holly accuses him of smuggling hams in the ring.
Tim: Ha! Even with a man pretending to be a woman, Acquin still plays bitch. Summer XXXTreme is going to be the easiest night of my career. Even easier than my time in ASW. Now let's get this thing started. I want to see how badly Acquin gets his ass handed to him tonight.
Holly Wood holds her hands up innocently as she walks to the center of the ring. She throws her arm in the air to call for the bell when a masked Nobody rolls inside the ring, unbeknownst to Joshua Acquin.
Tim: OH MY GOD! What's this?! Turn around, Acquin! Turn around!!!
Holly spots the intrusion and immediately walks over to address it. Tim's sarcastic shouts draw Acquin's attention as the masked Nobody lets a chain drop down from his right sleeve. As Acquin turns around, the Nobody whips it across his face, sendign him spinning.
Tim: OH MY GOD, IT'S A TOW CHAIN! IT'S A TOW CHAIN! Aww, poor Acquin... and the only person that gives enough of a crap to stop this is all the way in England, headbanging to Dying Fetus, or Mutilated Livestock or whatever...
Gabriel Cross looks a bit confused by this as the masked Nobody shouts at him to get lost. Cross takes acception to this as Acquin and the Nobody begin to brawl it out. Holly looks at the action going on around her and she throws her hands up in the air as she approaches Justin Decent, shouting something through the ropes.
Justin Decent: The referee is throwing this match out, ruling it a no contest!
Crowd: BOOOOOOOOO!!!
Tim: What? We're being robbed of this piece of shit match? Come on, these fans paid good money.... Wait, I think they all went to the bathroom anyway...
Joshua Acquin throws a hard right at the masked one, but he ducks it and wraps the chain around Acquin's throat. He chokes Acquin with the chain as he tosses him around like a ragdoll. Tim practically cackles at the announcers table. Holly goes to the ropes and calls for security to come down to break this up.
Tim: Yes! get security down here to save at least a little piece of the bastard for me at Summer XXXTreme...
Joshua Acquin tries with everything he's got to peel the chain from around his throat, but it is to no avail as the masked one smashes his face into the corner a few times. He drags him across the ring and smashes his face into the other corner, effectively busting him open. As the security team starts to come through the curtains, there is a disruption at ringside as several more masked Nobodies jump the barricade, slowly forming a barrier at the base of the ramp.
Tim: Oh wow, there must be twenty... six of them? But, who's counting, right?
Acquin piulls at the mask in an attempt to gain a little leverage, but as the mask slides off, the crowd cheers at the sight of Connor Murphy's face!
Tim: Who'da thunk it?! Connor Murphy is beating the living hell out of Joshua Acquin. Could it have something to do with costing him his match last week? Does Connor Murphy hold grudges? Well... look at the ring, and you tell me, folks!
Connor busts Acquin's forehead wide open as he rakes it across the top rope. Security does their best to make it through The Nobodies, but there are just too many of them right now. Connor whips Acquin toward the ropes, but tightens his grip on the chain to snap him down to the mat. He begins lashing Acquin with the chain as Acquin tries to shield himself.
Tim: Well, I promised I wouldn't get involved in the match, but since said match is not happening... It's been sufficiently fun, ladies and gents...
There is a crackle as Tim removes the headset from over his ears. He dashes over to the ring, crawling right inside. Connor continues to whip at him as Tim watches with a sinister sneer. He cackles for a moment until he starts laying in boots. Connor slowly dies down with the offensive as he raises his arm, along with with the bloody chain, in the air in celebration. This draws in a decently loud cheer from the crowd. Tim kneels down over Acquin, turning him over. He quickly locks on the Untitled Number One Scorpion Cross Lock. He practically shrieks a la Ken Shamrock as he wrenches the hold. Acquin is out cold, so he likely feels nothing, but Tim is making a point as the camera focuses in on Acquin's bloody, unconscious face. After a moment of this, more security has arrived, finally breaking the Nobodies barrier as they make their way into the ring. They restrain Connor and Tim, despite one hell of a fight from both to get back at Acquin. Eventually they give up as "The Nobodies" plays over the speakers. Tim and Connor join hands, raising them in the air as they chalk this one up to a victory, and the crowd is surprisingly loving it this time. They don't have much time as they are promptly escorted to the ramp as the masked Nobodies slowly disperse back into the crowd.
---
The scene switches to a locker room, where Pussy Willow is stood, looking towards the camera; stood alongside her Natalie McKinley.
Pussy Willow: I'm here with an SCW bombshell, who is currently sidelined due to injury: Natalie McKinley.
Pussy Willow turns to face Natalie.
Pussy Willow: Natalie, last Sunday, you appeared on camera a couple of times during Climax Control, which was the first time that you had been in SCW in two months. Now, this has left people wondering about when we can expect to see you make a return to competition.
Natalie: Well, Pussy, as you just alluded to, eight weeks ago, I dislocated my left shoulder.
Natalie takes a quick glance at her left arm, before looking back to Pussy Willow.
Natalie: I was allowed to start lifting weights again with my left arm two weeks ago, but it will be another four to eight weeks before I am fully recovered from the injury, and so I may not be able to return to the six-sided ring until October at the earliest.
Pussy Willow: Hopefully we will see you back in the ring sooner rather than later.
Natalie: Thank you.
Natalie smiles politely.
Pussy Willow: So what brings you here to Samoa, then?
Natalie: The same reason why I was in Singapore, last week: I'm here to lend my support to my friend Simon Jones, as he makes his own return to the ring.
Natalie tucks a stray strand of hair behind her ear.
Natalie: I know when you saw me last Sunday, Pussy, that I denied knowing where Simon was, but that was just because he...
Natalie is interrupted by the appearance - as if on cue - of Simon Jones.
Simon: Natalie - there you are!
Simon then sees Pussy Willow.
Simon: Oh; hi, Pussy.
Pussy Willow: Hi, Simon.
Simon: Do you mind if I steal Natalie for a moment?
Pussy Willow: Actually, we were just in the middle of an inter...
Simon grabs Natalie's non-injured (right) arm, and leads her elsewhere.
Simon: That's great. Thanks, Pussy.
Simon and Natalie walk away, leaving Pussy Willow on her own, dumbfounded.
Pussy Willow: ...view.
The scene then cuts away.
---

SINGLES MATCH
Joshua Acquin vs Tim Staggs
---
Backstage after some of the early matches on Climax Control, Mercedes Vargas, seen in street clothes, is sat on an equipment case crossing one leg over the other. The ex-Mean Girl apparently has been stopped for this interview.
Cameraman: What do you think about the Drake Green situation? Do you think he deserves to MC Summer XXXtreme?
Mercedes: Well, I think if your name is Mark Ward, it's a touchy subject. Honestly, I don't see why not. It's been a while since we last saw Drake in an SCW ring or otherwise. No matter how you feel about him, at the end of the day, he's Drake Green. I think he's going to do an awesome job. He's going to be the best Ryan Seacrest he can be and I know Summer XXXtreme will go off without a hitch, so that's how I see it.
Cameraman: And the bizarre ending that took place near the end of your match with Raynin?
Mercedes: Yeah, that was crazy, wasn't it? Whatever happened to the Golden Rule? You know, ???Do Unto Others.??? Would Gothika had liked it if I sunk my teeth into Raynin? I don't think so. It wasn't right when Misty bit into Gothika???s neck in 2013, and it's still not right in 2015.
Mercedes makes a disgusted face.
Mercedes: Plus, it's unsanitary. It has no place here in the Bombshells Division.
Mercedes scoffs and shakes her head in contempt of Gothika's actions from a week ago.
Mercedes: And the fact that I was her tag partner not once, but twice last year? It's a miracle that I'm even talking to you right now. Winning my match last week was great and all, but I was deeply concerned for Delia. I accompanied her to the infirmary and they had her checked out. Still, I told her before I got here that she really needed to go see a doctor during the week, get some vaccines or something, just in case. Who knows what Raynin has? She could be carrying rabies, for all we know.
She shrugs.
Mercedes: I'm just saying.
Cameraman: You and Delia have the rematch against The Fallen in two weeks at Summer XXXtreme. Do you see yourselves walking out of Brisbane, Australia with the gold again?
Mercedes: As far as our rematch for the World Bombshell Tag Team Championship, yeah, we have every intention to walk out of Summer XXXtreme and taking back our titles. I don't think there's ever been a four-time tag team champion in SCW, has there?
Cameraman: No, that would be a first.
Mercedes: Exactly. While Amy Marshall has been making waves, let's not forget who dominated since the day I set foot in this company and who shattered records late last year and for most of 2015. It breaks my heart that SCW is waiting to find another dominant Bombshell singles champion, but, unfortunately, it looks like that's going to be awhile. Since Delia and I lost the World Bombshell and Bombshell Roulette Championships at Blaze of Glory, there's been seven title changes between them in four months. And just last week, Keira Fisher took her eye off the ball and what happens? Now we have a new Bombshell Roulette Champion for the fourth time in almost five months. Wow.
Cameraman: Keira is likely to get her rematch, but that hasn't been official for the card yet and Mikah defends the title in a triple threat at the supershow. Do you think those titles are cursed or maybe it's a game of hot potato?
Mercedes: "Are the titles cursed or is it a game of hot potato?"
She considers the question a moment before stifling a laugh.
Mercedes: Your guess is as good as mine. We'll just have to see what happens on the first Climax Control after Summer XXXtreme in September.
---
A video pops up onto the screen as Candy Overton can be seen lounging around on the deck of some cruise ship. A few make up smudges can be seen as she sits up.
Candy Overton: When Climax Control went off the air last week, I got some really bad news. One of my all time favorites had passed away in his sleep. "Rowdy" Roddy Piper was the reason I got into this business. He is my inspiration and I dedicate my next match towards his memory. Which brings me to my brief absence tonight. I know I should be in Samoa but I decided to take a week to reflect on my career. Now Crystal Hilton, I know you probably won't answer my challenge so I am issuing an open challenge for Summer XXXtreme. I am challenging anyone on the bombshell to a contest. I want the chance to prove myself. I want to prove that belong in this division and I will do so at the supercard. So who is woman enough to step up? Don't be shy. I don't bite. I am just SWEET AS CANDY.
She lets out a soft chuckle before blowing a kiss to the camera. The video feed cuts out as the screen goes blank.
---
Pussy Willow is seen backstage in the parking lot with a camera man of her own as Mikah's limo pulls up and her driver, Alphonso gets out. Pussy Willow takes a few eager steps closer to the limo as Alphonso opens the door up and Mikah steps out with her own camera man. She shoos him away before giving Pussy Willow a dirty look.
Mikah: ???I seriously think you're mentally challenged in the head. How many times do I have to tell you to stay away from me before it finally sinks in????
She looks at Pussy with a sneer on her face before flicking her wavy blonde locks over her left shoulder.
Mikah: ???Oh wait, you're also employed by Christian Underwood, so the chance that you'll ever understand anything said to you is ZERO.???
Pussy Willow: ???Just a few questions.???
Mikah looks at the interviewer before continuing to walk, forcing Pussy Willow to jog to keep up with her.
Pussy Williow: ???Is there any specific reason as to why you're late for the show????
Mikah shoots the interviewer a glare over her shoulder.
Mikah: ???Late?! Who says I'm late?! My match hasn't started yet, has it? Even if it has, who gives a fuck about that shitty match? I'd rather go to my gynecologist instead of compete in that match.???
She continued to walk, not even giving Pussy Willow the decency to stop and hold an actual, real interview.
Pussy Willow: ???What did you mean when you said that I was employed by Christian Underwood? Aren't you employed by him as well????
Mikah laughs, it rolling off her tongue easily.
Mikah: ???No, of course I'm not employed by that simpleton; obviously I'm employed by Mark Ward. He's the only one in this company that knows how to do anything worth while. And you're also a simpleton, so that means you're employed by the #worstcobossever Christian Underwood. Easy math, Pussy. Figure it out.???
Mikah reaches her locker room and pushes the door open before looking at Pussy Willow again.
Mikah: ???Also...this is for not following my instructions.???
And with that being said, she literally pushes Pussy Willow down to the ground and delivers a swift kick to her middle. Mikah squats down and tilts her head to the left.
Mikah: ???Maybe next time you'll listen, bitch.???
Mikah walks into her locker room and lets the door slam shut, leaving Pussy Willow to recover on the ground.
---
Justin: Ladies and gentleman, the following contest is a Bombshell Tag Team Match!
It aint that easy, it aint that easy
it aint that easy, but it aint so hard
It aint that easy, it aint that easy
it aint that easy, but it aint so hard
Justin: Introducing first..weighing in at 120lbs???From Los Angeles, California???VERONICA TAYLOR!!!
Superfical by Heidi Montang hits over the pa system as the lights begin to flash all over the arena, as the fans give a loud ovation of booing. As, a makeshift runway appears, and soon a red carpet is rolled on top of it. As, out from the back steps Veronica Taylor with outstretched arms as the fans boo her, before grabbing her mirror and blowing herself a kiss. After, a few moments she begins to do a model like strut on the red carpet runway as a few photographers appear to take her photos, as she poses arrogantly. She, then takes a look around her grabbing her perfume from Veronica's Secret and sprays it around to get rid of the "stench" in the arena.
Simone: Sometimes I wonder if she truly knows what is in store for her. Not only does she have to look out for her opponents this week, but her tag team partner also.
Hopin' out the maserati
All I see is paparazzi
Snapping pictures for the
Front cover of a magazine
So I pose in everything I wear
Love to make the people stare
Always center of attention
Lookin' so bootylicious
And I dont care,
That I keep pissing people off
I'ma let em talk
I dont give a damn what they say
It isnt fair
That I wear diamonds for breakfast
And I know this isnt helping
Veronica then stands at the end of the entrance ramp, doing some more poses. Before, raising her arms in the air as the fans fill the air with more boos. Before, she mouths to the camera "So damn first class baby", before blowing a kiss to the camera. As, she then moves to the ring apron, yelling at the referee to lower the ropes for her, which he does as Veronica enters under the bottom rope. As, she then stands in the center of the ring raising her arms in the air, before lowering them slowly. Then, she grabs out her perfume and sprays it all around killing the stench in the ring. As, Veronica then takes off her diamond necklace and hangs it on the corner, as she grabs her compact mirror and makes sure her makeup is done flawlessly. As she fluffs her hair, and blows herself a kiss.
The arena goes suddenly dark, as a child's voice plays over the p.a, as her words also flash up on the screen in red.
Justin: And her tag team partner for the evening???
I can hear you breathing
Nobody here in the cradle does that anymore
How did you get in?
Will you help me?
Justin: Weighing in at 128lbs???From Juneau, Alaska???The Punk Princess???AMY MARSHALL!!
The bassy sounds of the drums begins to play as the cello then kicks in over the p.a and finally the guitar kicks in as green lights swirls around the entrance.
The boogie
The boogie
The boogie
The boogie
The boogie
The boogie Man
The song then kicks in and Amy rushes out holding her face and then suddenly stops half way down the ramp to reveal her face. She wears a black leather surgical face mask decorated with a Cheshire Cat Smile and above that Amy Marshall is written in red and in Japanese.
Adams: Have I said how much I???m really looking forward to this match? Drew Patton really has his work cut out for him tonight!
Amy then continues down the ramp, as slaps the hands of the awaiting fans, she then climbs into the ring, where she then climbs the turnbuckles and surveys the crowd before climbing back down and heads to the corner, where she takes off the mask and waits for the match to start.
Justin: And there opponents???
The opening keyboard notes of ???The Touch??? begin on the PA system. Stan Bush???s voice rings out and soon the power chords kick in to begin the song. The cameras pan around the arena, and soon, spotted in amongst the fans, is Roxi Johnson slowly making her way through them, slapping the fans five and getting patted on the shoulders as he moves through the swarm of fans.
Justin: Making her way to the ring???weighing in at 132lbs..From Tampa, Florida???She is the current SCW Bombshell Internet Champion???ROXI JOHNSON!!!
The fans continuing singing with the song as Roxi continues her journey through them, stopping and singing along with them. She treks onward, seemingly greeting every fan, before she is lifted on top of the fans and they crowd surf her towards the ring, imitating a superhero ???flying??? motion. She makes it and lands on her feet on the arena floor to which she high fives the closest fan before climbing up on the apron and climbing the turnbuckle and raising her arms in the air to massive cheers. She jumps down from the top turnbuckle and lands in the ring, and begins jumping up and down in an exercising manner as the music cuts out.
Simone: Amy and Roxi have their eyes locked on one another. Both of them need the momentum heading into Summer XXXTreme 3.
Adams: I have to wonder though what Keira is doing backstage.
The arena fades to black before Dirty Little Girl by Burn Halo begins to play and the arena then flashes with hot pink, neon green, and purple lights. Mikah soon makes her way out onto the stage, one hand on her hip the other by her side.
Justin: And her tag team partner..Weighing in at 110lbs???From New York City???She is the current SCW World Bombshell Champion and a member of Danger Zone???.MIKAH!!
Mikah stops in the middle of the stage before rolling her hips to the left before continuing her way down the ramp. She jeers at the crowd before rolling her eyes at them and ignoring them. She jogs up the stairs before strutting two steps onto the apron then slowly getting into the ring between the bottom and middle rope, dipping her upper body lower than her lower body to make her butt stick out a bit.
She then moves to the middle of the ropes and steps on the bottom one before leaning suggestively over the top rope as if to give the crowd a glimpse of her chest but then pulls back and steps down. She moves to the corner, leaning against the turnbuckle, showing no interest in participating in this match.
Simone: Just as I thought she would, Mikah is going to be difficult in this match.
Adams: Can you blame her? She doesn???t work well with other women! She???d rather win a match by herself!
Roxi tries to discuss with Mikah who will be the first to start the match, but Mikah simply yawns and steps through the ropes. Roxi shrugs and shakes her head, turning around, waiting for the bell to ring. Meanwhile, Amy and Veronica are arguing in their corner. Amy wants to get the match started, but Veronica refuses and Amy has no choice but to step through the ropes, allowing Veronica to start the match. Once things are settled, Drew Patton calls for the bell!
DING! DING! DING!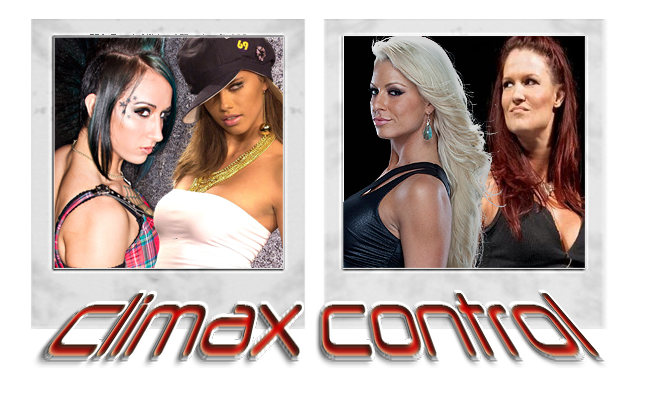 Roxi and Veronica each stand in their corners for a moment as Veronica glares at Mikah, but Mikah just looks away, wanting nothing to do with this match. Amy and Roxi make eye contact for a moment before Veronica darts across the ring towards Roxi, or as it becomes apparent rather quickly, at Mikah!
Adams: Veronica getting things started quickly, but it looks like she wants to get her hands on Mikah and not Roxi!
Simone: That has been very apparent for the past several weeks, Jason.
Veronica attempts an early clothesline on Roxi, but Roxi ducks it and Veronica uses this advantage to lunge straight at Mikah, knocking her off the ring apron with a hard forearm to the face! Mikah crashes to the floor below as the fans explode and Amy even gets a chuckle. Mikah, however, is none too pleased as she glares up at Veronica who has an arrogant smirk on her face.
Simone: Somehow I think that move will come back to bite Veronica in the ass, and I???m really looking forward to it.
Mikah quickly stands up and when Veronica turns around to face Roxi, Mikah reaches into the ring and grabs a hold of Veronica???s foot, tripping her!
Adams: You didn???t have to wait long.
Simone: I never thought I???d say this, but bravo Mikah.
Veronica???s face slams against the mat and Mikah smirks this time as she gets back up to the ring apron and Roxi just shakes her head. Mikah points down to Veronica and yells at Roxi. Roxi reaches down and pulls Veronica up to her feet by her hair and Veronica is holding her face, still feeling the effects of her face meeting the canvas. Roxi whips Veronica against the ropes and leans forward attempting a back body drop, but Veronica kicks her in the face and then clotheslines her down to the canvas!
Adams: Amy looks to be enjoying this from over in her corner.
Simone: I???m sure she is but I think she???d rather be the one with her hands on Roxi at the moment.
Adams: Yeah so would I???I mean???Forget I even said that!
Veronica goes for an early pin attempt and Drew drops down for the count!
1???Roxi quickly gets her shoulder up and Amy Marshall watches on, rolling her eyes and shaking her head.
Simone: I think Amy is in agreement that it???s going to take a lot more than that to pin Roxi.
Adams: Is Mikah even paying attention to this match?
The Bombshell champion is just standing in her corner, yawning and showing no interest in this match. Veronica quickly kneels down over Roxi and begins slamming her head into the canvas, trying to wear her down. This attack doesn???t last long as Roxi manages to flip Veronica up and over her and Veronica crashes on to her back! Roxi kips up to her feet and quickly launches herself at the ropes and delivers a springboard moonsault to Veronica, quickly hooking the leg soon after and Drew drops down for the count!
1..
2...Amy breaks up the count as she grabs a hold of Roxi???s leg and pulls her off of Veronica and to the outside of the ring where she delivers a vicious clothesline to the Bombshell Internet Champion and the crowd immediately starts booing!
Simone: Amy showing her true colors right there.
Adams: And somewhere backstage, Keira is absolutely livid.
Drew Patton shouts down at Amy as she pulls Roxi back to her feet before rolling her back into the ring and pulling herself back to the ring apron. Veronica is back on her feet now and she stands over Roxi as she starts to deliver stomp after stomp to Roxi???s head. She has her back turned to Amy Marshall and just as she reaches down to pull Roxi back to her feet, Amy reaches in and tags herself in to the match and Drew acknowledges the tag!
Simone: Veronica is none to pleased with Amy tagging herself in.
Adams: Amy doesn???t really care now does she?
Amy quickly jumps through the ropes, shoving Veronica to the side as she reaches down and grabs a hold of Roxi???s hair. She pulls her to her feet, delivering a vicious uppercut that sends Roxi stumbling back into the corner but Amy doesn???t let up! She repeatedly drives her shoulder into Roxi???s midsection and Roxi is clearly starting to wear down and lose her breath. Amy then steps up to the second rope, standing over Roxi as she starts delivering a series of hard rights to Roxi???s head and the crowd counts along.
1..2..3..4..5..6..7..8..9..10???Amy jumps down and Roxi collapses in the corner, looking completely out of it. Amy laughs and turns around to glance over at Mikah, who still isn???t paying attention to the match. Amy rolls her eyes and is taken off guard as Veronica tags herself back into the match!
Adams: Veronica just returned the favor!
Simone: Why do I get the feeling things are going to implode in a matter of minutes?
Veronica quickly gets back into the ring, pulling Roxi away from the corner turnbuckle and Amy is forced to return to the ring apron, very annoyed by the look on her face. Veronica brings Roxi to a seated position, standing behind her. She kneels down, placing her knee against the small of Roxi???s back as she pulls Roxi???s arms back, trying to get Roxi to give up, but the fans begin cheering her on! Drew repeatedly asks Roxi if she wants to give up, but she shakes her head, refusing!
Simone: Veronica is looking directly at Mikah, but Mikah doesn???t seem to care. They could very well lose this match but because she doesn???t have the slightest interest in tag team matches, she???s going to let it happen.
The crowd begins clapping and cheering as Roxi fights, refusing to give up. She is eventually able to maneuver her way out of the submission hold and back to her feet, along with Veronica, and she turns, driving her elbow into Veronica???s midsection before whipping her across the ring. Veronica rebounds back and ducks a clothesline attempt only for Roxi to spin around quickly and deliver a neckbreaker to Veronica before she goes for the cover and Drew drops down for the count!
1..
2..
3-NO! Veronica kicks out just before the three count.
Adams: Love her or hate her, Veronica is showing a lot of skill passion tonight and proving just why she deserves to be in that title match at Summer XXXTreme.
Simone: I can???t disagree with you there.
Roxi is still trying to get her bearings back as she gets back to her feet, trying to steady herself. Mikah has now decided to take a quick look at what is going on and when she sees Veronica down, she reaches in, begging for the tag. Roxi is just about to grant her her wish as she goes for the tag, but Mikah yanks her hand away, suddenly laughing.
Simone: Oh come on! You???re the Bombshell Champion for crying out loud, Mikah.
The crowd boos but Mikah doesn???t seem to care. She turns her back to Roxi, only for Roxi to lightly tap on her shoulder trying to get her attention. Drew Patton, however, acknowledges that as a tag and Mikah shakes her head. She reaches into the ring and tags Roxi back and Roxi just stands there with her arms folded and a disappointed look on her face. The two are so caught up in tagging each other in, they don???t see Veronica sneaking back over to her corner and Amy reaching in for the tag!
Adams: I???ve lost track of who is even the legal woman anymore.
Amy is finally able to reach just far enough to tag herself in and Drew acknowledges the tag! Roxi then tags Mikah one last time and darts out of the way so Mikah can???t make another quick tag. Mikah is glaring at Roxi and Amy is darting across the ring right at Mikah! Mikah points to Roxi, hoping Amy will go after her, but Amy surprises everyone as she grabs Mikah by her long blonde hair and flips her over the top rope and into the ring!
Simone: Well, that???s one way to get Mikah into the match.
Just as Roxi is stepping through the ropes Amy charges at her and knocks her off the ring apron, much like Veronica did to Mikah earlier! Roxi crashes to the ring below and Amy quickly gets to work on the Bombshell Champion, who has now made it back to her feet and is LIVID.
Adams: I think this is where things explode, Belinda.
Simone: Amy???s problem may be with Roxi, but I???m thinking Mikah will make her pay dearly for that.
Mikah is screaming and yelling at Amy, ordering her to tag Veronica back in but Amy shakes her head no, following it up with a hard right shot to Mikah???s jaw! Mikah???s head snaps to the side and she holds it there for a moment, holding her jaw before she slowly turns to glare at Amy before she tackles her to the ground slamming her head viciously into the canvas followed by a vicious right shot of her own!
Adams: I love a good cat fight.
Simone: Cat fight? This is a full on bitch fest.
Mikah eventually pins Amy???s shoulders to the mat and Drew drops down for the count, not noticing Mikah has a hold on the ropes!
1..
2???Veronica takes matters into her own hands and kicks Mikah???s hands off the ropes and Amy is able to kick out!
Simone: Veronica actually just saved the match there.
Mikah glares at Veronica but she gets back to her feet, pulling Amy with her. She swings Amy by her hair and tosses her through the ropes and to the outside of the ring before she reaches over and grabs Veronica by her hair, doing exactly what Amy had done to her! She flips Veronica into the ring and begins stomping away to the supermodel, getting more and more vicious with each kick!
Adams: Does Mikah realize that Veronica isn???t the legal woman here?
Simone: Does Mikah care?
After delivering several stomps to the head, Mikah reaches down and pulls Veronica away from the corner and to the center of the ring. She delivers a quick elbow drop but quickly gets back to her feet. She takes a hold of Veronica???s legs and then locks in a sharpshooter but Drew can???t do anything about it as Amy Marshall is still the legal woman! Mikah keeps the sharpshooter locked in, even when Veronica begins tapping, begging for Mikah to break the hold!
Simone: If Veronica were the legal woman, that would be the end of the match right there, but Drew can???t call for the bell. Where is Amy?
Adams: I think we???re about to find out!
Amy slides back into the ring and when Mikah sees Amy charging at her, she breaks the hold, ducking a clothesline. She spins around and delivers a vicious French TKO and Amy goes down!
Simone: The Mikahangelo!
Adams: And she???s going for the pin!
Drew drops down for the count as Mikah covers Amy Marshall.
1!
2!
Roxi is about to dart into the ring to try and save the match, but Veronica has appeared on the outside of the ring in her corner and pulls Roxi down from the ring apron!
3!!!
DING! DING! DING!
Roxi???s head bounces off the ring apron and she and Veronica start to exchange blows! Mikah quickly gets back to her feet and Drew raises her hand in victory.
Justin: Ladies and gentleman, your winners via pinfall???ROXI JOHNSON AND MIKAH!!
Mikah smirks proudly as she walks over and grabs her Bombshell Championship belt. She stares into the ring as Drew helps Amy get back to her feet. Mikah rolls her eyes as she passes Roxi and Veronica fighting, but as soon as Veronica sees Mikah, she throws Roxi into the steel steps and gives chase to the Bombshell Champion!
Adams: Well, I think she???ll be chasing her all the way to the Summer XXXTreme cruise.
Simone: Mikah better watch her back. Hey, wait a minute! Look who???s charging her way down to the ring right now!
As Amy stands in the ring, her back turned, Keira is seen rushing out quickly and attacks Amy from behind! Keira stomps away at her as she kicks Amy in the stomach. She grabs hold of Amy's leg as she drags her to the post. She exits the ring, pulls Amy between the pole as she takes one of her legs and slams it against the pole hard. Amy screams in pain as Keira is heard shouting
Keira: I'M NOT DONE YET! YOU'VE HAD THIS COMING FOR A LONG TIME!
Keira goes over and grabs a Steel Chair. She goes back, places Amy's leg against the pole again as she shouts
Keira: You wanna hurt my wife, screw me out of the title and call it karma? No! This is Karma, EYE FOR AN EYE, BITCH!
Keira takes the chair and whacks Amy's leg with it while it was leaning against the pole. Amy screams like she had been shot as Keira enters the ring. She sees Amy still screaming, thinking it might be broken. Keira raises the chair to finish, but Roxi takes the chair away, shouting at Keira that it was enough. Keira breathes heavily as she looks down at the screaming Amy, now in tears as Keira says
Keira: That was your last mistake, Amy. If you ever interfere or hurt my wife again. It won't be your leg I destroy. It'll be your career!
Keira turns and exits the ring, Roxi joining her as she wanted Keira away from Amy quickly as EMTs rush to the ring to see if Amy's able to stand.
Simone: What a brutal attack by the former Bombshell Roulette Champion. We can only wonder what condition Amy will be in for Summer XXXTreme 3.
Adams: I???m pretty sure Amy Marshall won???t let that slide, either.
---
Goth can be seen in his locker room, after the tag team match that he has won. staring at the championship belt that he knows he will be defending in two weeks against five other men. His focus is suddenly broken when Fang bursts into the door of his locker room
Fang: Gerrit, they got her!!!!
Goth: What are you talking about???
Fang: The police burst into a wareheouse a few days ago and found Sapphira!!!
Goth: What??? Where is she?? Why didnt anyone tell me sooner!!!!
Before Fang could answer, we see Brenda holding Sapphira close to her as she looks like she has gone through hell. A police officer follows them as Gtoh runs over to his wife and holds her in his arms as she is shaking and begging for the pain to stop.
Goth: What happened!!! Someone TELL ME!!!!
The poloice officer finishes talking to Fang as he nods and turns his attention to his brother.
Fang: They found her in a warehouse, where she has been locked for weeks, the last five days she only had water to drink and nothing to eat. Shipman has molested her and abused her several times... I...,
Goth holds her close to him, carressing her hair as she is crying and talking jibberish over and over again.
Goth: Did they find Shipman???
Fang: He is locked in a prison vecility in New York. Awaiting his sentence there.
Goth stares at his wife, who is crying and shaking like crazy
Goth: I hope he rots in hell.....
---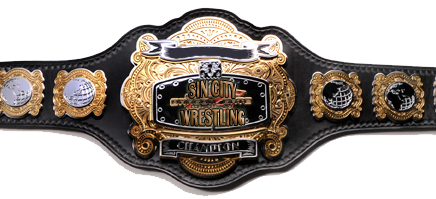 SCW WORLD HEAVYWEIGHT CHAMPIONSHIP
Kain ?? vs "The Mental Rapist" Sean Jackson vs Simon Jones
---
The lights in the arena go out as the beat to "The Nobodies" by Marilyn Manson plays over the speakers. As the electric organ picks up, a red light flashes across the screen as random faces begin to show on the screen. As the words start up, twelve figures wearing hooded Jackets and masks come out onto the ramp. The lights come on at a dim tone, flashing as the four figures slowly make it down to the ringside area.
Simone: Yay... another Nobodies in-ring promo... In case you don't hear the sarcasm dripping from my tongue, then you probably need to look up the meaning of the word "sarcasm"...
Adams: That one wasn't in my Word of the Day calendar you got me last Christmas, so I'll just have to take your word for it.
As the music picks up, one of the figures pulls his hood back, yanking his mask off to reveal Tim Staggs. He looks around at the crowd giving off a mixed reaction as he points to the ropes with authority. Getting annoyed at having to repeat himself, Tim spits an order as two of the figures sit down on the ropes. Tim steps through the ropes slowly. Once Tim is inside, the other masked members of The Nobodies step inside of the ring as they all work their way around the ring, getting the crowd worked up, some with cheers and others with jeers. The lights turn up, and Tim looks over to Justin Decent as one of the masked Nobodies goes to retrieve a microphone. Tim thinks about it for a second, and then he lifts an eyebrow before pulling the mask off of the Nobody to reveal Connor Murphy. He sighs in relief and then does the same with Alexis, almost getting a rise from the audience. Tim studies the microphone for a moment, organizing his thoughts carefully.
Simone: He won't be making the same mistake twice, after last weeks attack from Steve Ramone.
Adams: He brought out the entire cavalry this week, but something tells me he's not going to bother unmasking all of them. He's got to feel safe knowing at least Connor and Alexis are there to have his back.
Tim takes in a deep breath as he hovers over the microphone intensely.
Tim: It's time for your public service announcement, brought to you by the voice of the vvv...
Tim cuts himself off as he stiffens up in a sarcastic manner, staying defensive as he slowly turns around to look at everybody. Alexis laughs and high fives Tim as Connor pats him on the back while looking out for any attackers. Tim laughs as he brings the microphone back to his lips.
Tim: ... the voice of the voiceless...
Alexis: Dispatched to you by the damned...
Connor: ... the dying, the restless, we are...
Connor hands the microphone back to Tim, who takes it up without hesitation. He looks around before practically spitting into the microphone.
Tim: The NOBODIES!
Crowd: BOOOOOOO!
Tim keeps his head bowed, taking in deep breaths as the crowd cheers. After a moment, he raises his head to look out into the audience, a determined look on his face.
Tim: You see, these last couple weeks have been rather embarrassing for us, collectively. That piece of trash, Joshua Acquin, came out last week and thought he was going to get the upper hand on me. We battled it out backstage until security broke it up, but I wasn't fully satisfied with that. I want to make him bleed... again... Not only was I robbed of that opportunity, Joshy boy also cost Connor his match against Jeremiah Hardin...
Crowd: *POP!*
Tim's expression sours as he looks out at the audience, going as far as to ask "really?" away from the microphone. He simply shakes his head in befuddlement.
Tim: Not only that, but Alexis lost to Crystal Hilton, the woman who has become known as Keira Fisher's whipping post. And... heh... and the cherry on top of that shit sundae was when Stever Ra...
???I pledge allegiance to the flag, of ???The Fearless One??? Steve Ramone???
Simone: Wait, I thought Steve, Cyrus and Andreas were in England this week for Bloodstock?
Adams: They are but look! There???s Steve???s custom flag!
The flag with Steve???s face on it appears on the screen before the camera cuts to what looks like a Premier Inn hotel room where we see Steve Ramone standing with his arms crossed.
Steve: Hey you little punk! I know you???re out there! You know, the moment I left Heathrow International Airport was the moment I realized that you and your little emo posse would come out here and complain!
Steve says before smirking.
Steve: Tell me, how do you know that those masked guys won???t kick your ass? Maybe it???s the guy to your left?
Tim eyes the masked Nobody wearily before Steve continues.
Steve: Or maybe it???s the guy to your right?
Tim eyes the Nobody to his right wearily.
Steve: Or maybe it???s all the Nobodies in the ring at the same time!
Tim???s eyes narrow once he realizes what Steve is playing at.
Steve: Relax little man, I taped this promo in advance and by the time this airs on Climax Control I???ll be headbanging to some awesome bands and Rob Zombie at Bloodstock and no, I didn???t leave my bodyguards behind, then again if you want advice on taking on???..
Steve says before pretending to count the masked nobodies.
Steve: Nine guys at the same time, why don???t you ask Alexis?
Alexis???s jaw drops at the joke as Tim glares at him.
Steve: Let???s cut to the chase, when I said that you haven???t won the war I meant it and whilst I know that you???ll be busy with my former tag team partner Joshua Acquin at Summer XXXTreme I can wait a fourtnight, so what do you say runt? You, me, No DQ, rest of the Nobodies banned from ringside at the next Climax Control? I???ll be expecting a response at Summer XXXTreme!
The video cuts out before the camera cuts to Tim, who is fuming on the inside of the ring. He is seething as he paces back and forth. Anyone who gets in his way, he shoves to the side. He raises the microphone to his lips to speak, but instead, he simply growls before chucking the microphone to the outside. This causes laughter to come from the crowd, which only serves to infuriate Tim even more. He leans over the ropes, taunting the fans before Connor and Alexis calm him down some. He doesn't give in so easily, but they eventually talk him down as "The Nobodies" plays over the speakers.
---
The scene opens with Casey Williams backstage in the gorilla position, getting ready to go to the ring and call out the current tag team champs, Danger Zone. The opening horn and guitar rift to Cradle of Filth's "Thank God For The Suffering" start to blast through the speakers, as red and dark blue lights start to flash, the blue cutting through the red to create a purple effect. The fans boo as the lyrics kick in.
"I, I still recall, the first full moon of May
???Neath whose rays we lay together
And those bright nights on glassy waves
When we would glide lightly away
From the grain
For wicked flights of pleasure
Those visions fade
Like ghosts to life???s parade
Though incisions once made Her so vivid
A scarlet whore
With both heels in the door
Of a heaven severed from me, insipid"
Casey Williams appears at the top of the ramp, looking around at the crowd and not moving, his eyes burning holes through the crowd.
"And midst the writhe of parapets
Where angels sigh, lonely she sits
Upon the lip
Only a slip from whence I beg Her
That I would wish
Her kiss a chrysalis
To break to make my fluttered heart amiss
And in those frozen moments won
From grief that creeps to wreathe the sun
In drapes inwove with deaths head wing
I thank God for the suffering"
Casey lets out a roar, his arms out wide before he looks around the crowd, focused. The Freight Train Of Pain starts to walk towards the ring slowly, stopping halfway down the ramp and turning his head to look at the booing crowd, their thumbs pointing down. Casey shakes his head slowly and turns back to face the ring, walking down towards the apron. Casey puts his hand on the rope, and pulls himself up on to the ring apron and steps over the top rope, staring around at the booing fans. Casey raises his arms as the fans boo louder and motions for a microphone.
Casey: Danger Zone, you guys are lucky I got involved in your title match against Surf Boys, and allowed you to keep the titles, even if I cost you the victory. Just know this boys, that when J2H and I get our hands on you at Summer XXXTreme III, we will be victorious, and will obtain the tag titles once again, and that is a guarantee. You guys will be the laughingstock of SCW when J2H and I beat the HOLY HELL out of you, and get those titles, which we so deserve, since we are the present and future of the tag team division.
Casey cackles as the scene fades to black.
---
Simone: Jessie Salco???.err, excuse me, Croswell, is in England this week for her wedding and Bloodstock and from what I understand you were invited Jason.
Adams: Always the brides??? maid, never the bride.
Simone: I???m not even going to ask, anyway whilst she was getting ready for her wedding this past Wednesday something unusual happened and we had cameras on hand.
The titentron shows a brief graphic with the words ???Earlier this Week??? before we cut to Jessie standing in front of a full body mirror wearing a strapless wedding dress whilst Jake and Katie sort her out.
Jessie: Are you sure I can???t just wear a t-shirt and jeans? You know how much I hate dresses!
Jake: Yes Jess, we heard you the first thousand times.
Katie: Save the t-shirt and jeans for Bloodstock Jess and besides, you look gorgeous! It???s not like we???re asking you to start dressing like the Mean Girls!
Jessie: Don???t even joke about that!
Jake: Jessie, relax and just enjoy your wedding day, Shane???s a lucky guy and don???t forget that!
Jessie: I know but still!
There???s a knock at the door and Jake stands up and answers the door, after a few seconds of talking Jake turns to Katie.
Jake: The DJ wants to just finalize the details of the first dance, you okay for us to do it for you Jess?
Jessie: You have the list of songs?
Jessie asks and her siblings nod in response.
Jessie: Go ahead, I still haven???t figured out how to walk around comfortably in this damn thing!
Jessie adds and her siblings leave the room, Jessie sighs to herself before sitting down on a nearby chair.
Jessie: Just one more day before I can stick this thing deep in my closet and never see it again.
Jessie sighs to herself before there???s a knock at the door.
Jessie: Are you guys back already?
Jessie asks before she stands up and answers the door, however when she opens the door there???s no one on the other side of the door.
Jessie: What the?!
Jessie wonders before looking around and spotting a note on the door to her room and grabbing it.
Jessie: I am always watching, you are never safe, the Nobodies will rise???..what the fuck?!
Jake: Jess? What???s wrong?
Jake asks as he and Katie run up to them and she shows them the note.
Jessie: And no, I didn???t invite any of the Nobodies to the wedding and I didn???t see any of the known ones on the airplane.
Katie:: One of the Masked Nobodies then?
Jake: I don???t like it either way, I???ll have security keep an eye out.
Jake says before the video cuts out.
Simone: Did they ever find the Masked Nobody?
Adams: Not as far as I know.
---
Backstage, Connor can be seen stalking around, angered and frustrated. His low rumble of curses and ranting can barely be heard as Scott Oliver comes over with a cameraman. As he does, Connor stops and glares.
Scott Oliver: Whoa???I just came to talk to you about tonight and Summer XXXTreme???s cruise and that match.
Connor: I am so not happy right now Oliver. And you are working on my last nerve.
Scott Oliver: But I am only doing my job.
Connor growls out the word fine as Scott begins to talk to the camera.
Scott Oliver: I am here with Connor Murphy of the Nobodies and I wanted to talk to him about what is going on in SCW and why everyone seems to want to beat on him or abandon him except Tim Staggs and Alexis Edwards. Connor, do you think it is your winning personality or the fact that everyone you have had to work with lets you down?
Murphy glares at Scott then smirks menacingly.
Connor: I think Scott that this interview is going down the wrong path with questions like that. What you need to know is that I have no expectations when it comes to the booking here in SCW. I know that if the higher ups want to bury me in punishment for my actions, there is nothing I can do about it. But when it comes to interviewers like you, there is something I can do???
Tim Staggs turns the corner as he sees Connor ready to launch himself at Scott Oliver. Grabbing him, he turns to Scott with a word of warning. Scott???s eyes open wider as he can see Tim barely able to hold back Murphy. Quickly he moves away as Tim finally calms Connor down enough. From a distance, the two can be seen talking then walking away.
---
Justin: The following contest is scheduled for one fall and it is a non title match!!!
Mad Monster by Detroit Metal City plays over the sound system as Lord Raab comes out through the curtain with Henry Losak wearing his red and black wrestling trousers with his nickname The Masked German Monster on the front of them with Monster Energy logos on the side of his trousers with black gloves on both of his hands and wears a black and red stripy mask and ignores the fans as he goes up the stairs before going in-between the ropes and crouches down in the corner moving backwards and forwards, rubbing his hands and moving his neck around while looking at his opponent with anger in his eyes while waiting for the match to start with Henry standing outside of the ring.
Justin: Currently in the ring!! Standing in at 6ft4 and weighing in at 230 pounds!! Hailing from Cologne, Germany!!! ???The German Monster???!! Lord Raab!!
The lights in the arena goes down as the low-sounding guitar riff from Saliva's "Ladies And Gentlemen" plays and a lone spotlight is placed on the top of the entrance ramp, right at the enter. Once the guitars and drums pick up noise and the song starts to play it's tune, a platform rises from the bottom and the crowd recognizes Kain and his love, Ariel. The crowd cheers wildly for Kain as Saliva's frontman, Josey Scott, sings his lyrics, boasting of a show that no one has ever seen before. Kain looks around the arena, smiles briefly at both sides of the crowd, then stares down the ring and locks on to his game face. Snarling with rage, he walks down the ramp with intent and purpose, thinking of the fight ahead of him. He feels the warm presence of Ariel's right hand clasped with his left hand as the couple walk, side-by-side, but his mind is focused on the carnage tonight. Once they reach the bottom, Ariel goes behind Kain, using her hands to untie his black robe and take it off him completely. Kain is shown from head to toe, with the championship belt around his waist, not to mention the camera getting a great look of his incredible physique. The women couldn't help but gawk at his body while the men couldn't help but be awe in what they are seeing now. Ariel hands the black robe over to a nearby ring attendent, directly to her right, then gets pulled in by Kain, who embraces her in a deep kiss. Ariel returns the kiss and the arena's noise got more louder than before. Kain breaks off the kiss, bows to his queen, then turns away and walks up the steps and places both hands near the end the end of the top rope. He then hops on the top floor and performs a foward somersault before landing on the ground. As he lands, flaming pyro explodes from all corners of the ring as the lights grow back on. Climbing on each turnbuckle, he raises his right, clenched fist, with the championship title in hand, in the air and talks trash as multiple cameras flashes from the crowd. Finally, he heads to his corner, kneels briefly, saying a few words to himself before rising up and looking behind as he spies the entrance ramp. "Ladies And Gentlemen" as Kain now stands still, staring down his opponent.
Justin: And his opponent!! Standing in at 6ft3 and weighing in at 240 pounds!! Hailing from Detroit, Illionois!! ???The King of Kings???!! Our NEW SCW heavyweight champion!!! Kain!!!!
Simone: The first ever match for Kain as the SCW champion, facing the former Roulette/Violence champion Lord Raab.
Adams: According to Kain, there is only one person that is royalty in this federation.
DING DING DING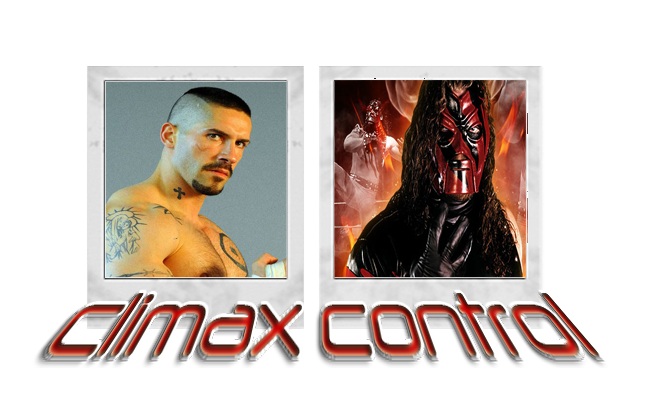 The bell rings as both men stare at each other, the masked Raab stares Kain down with a cold icy look on his face as Kain is telling him that he is the King of Kings.
Simone: The trash talking is already beginning and the match just got started.
Adams: I just hate an arrogant loud mouth
Simone: Excuse me???
Simone tells the two to get it started as Kain motions for the fact that he is the title holder and that Raab is nothing as that causes Raab to kick him in the midsection. He then drives series of elbows into the back of Kain???s neck before going for an Irish Whip. There he drops the champion with a big time Clothesline and follows it up with an Elbow drop on the chest of the champion. Who rolls around the ring before Raab grabs him by the arm and drives several knees in the side of Kain, straight into the ribs of the champion. He grabs the left arm of the champion and lifts him slowly to his feet before executing an Release German Suplex and goes for the cover.
Jasmine: 1!!, 2!!
Kain gets the shoulder up halfway the two count, Raab knows he would not get the pin. But just executed the move so Kain had to use his strength to kick out. Raab rolls Kain to his side and then executes series of elbows to the side of Kain???s ribs where he was already hurt from earlier on. He then pushes Kain on his back as he drives a knee into his hurt back and locks his hands around the chin of the champion as Jasmine looks on to see whether Kain wishes to submit. Of course the champion refuses as he tries to push his upper body from the canvas in an attempt to mount a comeback. But Raab stops him in his tracks as he jumps upwards and lands sitting down on the back of the champion.
Simone: Did you expected this from Raab?? He is known from his violent matches, but he is now grounding the champion in a good strategy
Adams: Attack the hurt ribs from Kain, make it hard for him to breathe. Therefore he won???t be as powerful as he normally would be.
Raab stares down at the champion as he grabs him by the legs and attempts to perform his patented Cologne Cloverleaf submission hold. But the powerful legs from Kain kicks him off of him before he was able to cross the legs and turn him over. Raab hits the turnbuckles. Giving Kain a few seconds to get to his feet, Raab turns and charges in on the champion, who delivers a big time kick in the midsection before following it up with a thunderous DDT. Kain slowly manages to get to his knees, holding on to his ribs as they are clearly hurting. He slowly crawls over towards Raab and goes for the cover as he hooks a leg, but Raab manages to kick out at the count of one. Kain slowly gets to his feet as he grabs Raab by the head and lifts him up as he whips him in the corner, following it up with a high knee in the midsection of the former Roulette champion. There he follows it up with series of elbows to the side of Raabs head before kicking him down in the corner. Jasmine starts to use the five count to break Kain away from his opponent. Kain then grabs Raab by the face and pulls him upwards again as he delivers a Snap Suplex. Causing him to show a face of pain as he felt his ribs hit the canvas as well because of the swift motion of the move.
Simone: Every time he lands on the canvas, or uses a move that he has to rely on his upper body, it will hurt his ribs!!
Adams: Well he did say he would not let pain stop him, let???s see if he follows up.
Kain gets up to his feet and sees Raab on all fours as he goes for the punt to the face. Kicking Raab in the face and covers him as Jasmine goes for the three count
Jasmine: 1!! 2!!
Simone: Kick out!!!
Adams: What the??? How in the hell??
Kain looks at Jasmine, not believing that the former Roulette champion managed to kick out at such a painful move. Jasmine shows him the sign of a two count as Kain grabs Raab by the face as he drives series of closed fists into the side of the head of the masked wrestler. Jasmine uses the five count as Kain breaks at the count of four before driving a fist into the face of Raab. Kain then points at a turnbuckle as the fans go wild.
Simone: Is he going to execute a Moonsault???
Adams: With those ribs???
Kain gets up on the turnbuckles, looks back as he jumps off and lands on top of the former Roulette champion. Causing him to roll off of him as he clutches on to his ribs for a few moments. He then gathers himself and goes for the cover, as Jasmine starts to use the three count once again
Jasmine: 1!! 2!!!
This time Raab manages to get his shoulder off the canvas at the final moment, both men are on their backs as they clearly are feeling the effects from the match so far. Kain holding on to his ribs as he is spitting some blood.
Adams: That move may have hurt the champion more than the challenger.
Kain slowly gets to his feet, breaking the 10 count of Jasmine as she was at the count of seven. Kain grabs both legs of Raab and sets him up for the figure four leg lock. Kain stares at the fans, before going for the move. Just as he is about to lock Raab in the move, he gets caught as Raab grabs him by the head and rolls him up for a victory roll. But Kain manages to kick out at two.
Simone: That was close!!!
Kain sees Raab get up as he gets behind him and executes a Side Russian leg sweep before going for the cover once more, again Raab manages to get his shoulder up in time. Clearly frustrating the champion.
Simone: It seems to me that Kain is getting annoyed that Raab managed to kick out at every given opportunity.
Kain tells the crowd that he is going to finish it, he gets into the corner as he awaits the movement of Raab. When he sees him slowly get to his feet it is Kain that moves forward and goes for his deadly finisher.
Adams: He is going for the Quickening!!!
Simone: Oh my god!!!
Just as he goes for the 360 tornado kick, he gets caught by Raab. Who holds him in the air and then drops Kain with a Samoan Drop. Crushing he champion on the canvas with his painful ribs, before rolling to the outside as he hits the concrete floor.
Simone: This is a great moment for Raab to mount a comeback!!
Adams: And get a second wind!!!
Raab slowly gets to his feet, looking around the ring as he sees Kain crawling towards the ring apron as he tries to beat the ten count. Raab slides to the outside as he grabs Kain and drives him ribs first into the ring apron, before sliding back in the ring to break the ten count. Jasmine tells Raab that he needs to stay in the ring before turning around and starting to use the ten count once more on the champion. Kain is once again trying to crawl back in the ring and finally succeeds as he is at the count of seven. Where Raab awaits him with series of knees to the painful ribs and goes for a Boston Crab submission hold. Locking the grip tight as he sits down on his lower back. Kain screams in agony as he tries to crawl over towards the ring ropes, feeling the weight of the 230 pounder on his lower back as his ribs must be killing him. He tries to bridge as he slowly crawls over to the ropes and finally manages to grab the ropes. Jasmine spots it and tells Raab to let go off the hold, but Raab refuses as he awaits the five count from the referee.
Simone: Break it up Raab!!!!
Adams: He broke it up at four, smart thinking of the former champion.
Raab walks away, having his back turned to the champion as Jasmine starts to warn Raab about breaking when she tells him to. As their backs are turned, we suddenly see Sean Jackson emerge, grabbing the championship belt and whacking it across the skull of Kain. Before hiding under the ring.
Simone: No way!! Not this way!!!
Adams: What happened?? My monitor just went black
Simone: Yeah right.
Raab turns around, not knowing what happened as he grabs the lifeless body of Kain and lifts him up in the air as he chokes him out with both hands
Simone: Oh no, this doesn???t look good.
Adams: Raabinator!!!!
Raab drops Kain with his patented Chokeslam Powerbomb. Driving his body into the canvas hard as he goes for the cover. Hooking both legs as Jasmine counts to three and calls for the bell.
Justin: The winner of this match!! Lord Raab!!!
Simone: Oh my!! What a performance from both men, too bad that it got overshadowed by Sean Jackson!!!
Adams: Kain dished out everything he had and he could not take the German Monster out!!! Lord Raab is your winner!!!
As Raab exits the ring, we see Sean Jackson crawl away from underneath the ring as he tosses the belt in the ring and walks to the back smiling as he got a move in on the champion.
---
Scott Oliver moves down towards the Bombshell area where Sam Marlowe can be seen relaxing in a native sarong and her hair pulled up into cascade of curls. He sidles up to the bombshell and puts an arm over his shoulder.
Scott Oliver: I don???t know if anyone has given you the welcome speech yet but let me be the first to welcome you to Sin City wrestling. All new Bombshells have to get the welcome from me.
Sam looks at Scott and smiles as she rolls his arm off her shoulder.
Samantha Marlowe: Thanks. I already got the welcome.
Scott Oliver: Good good. Then did you get the first ever interview by yours truly?
Samantha shakes her head as she wrinkles her nose.
Samantha Marlowe: No, I was interviewed last time by Pussy Willow. I didn???t know you were the official interviewer or I would have come to you about it.
Scott Oliver: Well you know that I am the one and only man interviewer for the Bombshells and they all tell me that I am so special. You haven???t been interviewed until you have been interviewed by me. So did you want to do this right or not?
Samantha Marlowe: Of course I want to do things right here in SCW. It???s funny though, Cyn never mentioned having to talk to you first.
Scott once again puts an arm around the shoulder of Sam with a smile.
Scott Oliver: It is a new rule just put in place so if you are ready, we can start.
Sam nods as she pats down her sarong, rubbing her hands down the material to remove unseen wrinkles as Scott gets ready and sprays a bit of breath freshener into his mouth.
Scott Oliver: I am here with newest Bombshell, Samantha Marlowe and Sam???I can call you Sam right? Sam, the first thing I have to ask is, will you go out with me?
Samantha gives Scott a surprised look and is about to answer when a voice is heard from out of camera view.
Bloody hell, I thought romance was dead.
Scott turns around to see Ben Jordan standing behind him. Ben puts a hand on Stoners shoulder.
Scott Oliver: Ben! I thought that was you
Ben: No one else around this gaff with a tone like my gob can make. Listen Scott mate, this young lady had a blinding match earlier, she's clearly dressed to go out on the raz around here. Maybe you can give her a little time to get to know how things work around here before ya jump down her throat and try and get yaself some, know what I mean mate?
Stoner nods his head slowly but his eyes say no.
Ben: Anyway geezer, Despy's giving out free purple skittles before his match, I'd get in there pretty sharpish if I was you.
Stoners eyes widen as he turns and runs out of the room.
Samantha Marlowe: My hero.
Ben: Yeah, I'm an every day superman.
Ben turns to wink at the camera
Ben: You should be a little weary round this gaff sweetheart, geezers are always trying to jump on anything that move. Just the way this little shop of ours works, ya know?
Sam lowers her eyebrows, confused by what Ben said.
Samantha Marlowe: I didn't understand a word of that.
Ben: Well let me give ya the ol' heads up at what ya fell out of me gob. But first off, I'm Ben Jordan.
Ben puts his hand out to shake and Sam takes it.
Samantha Marlowe: Samantha Marlowe.
Ben: Nice to meet ya. Anyway, what I was prattling on about was...
Sam and Ben exit the screen as the camera cuts elsewhere.
---
As the cameras switch backstage, Simon Jones and Natalie McKinley are seen in conversation, wandering along a corridor. Simon is seemingly searching for something, his eyes shifting from side to side.
Natalie: Does he really not know who you are?
Simon nods his head.
Simon: He seemed to be serious.
Natalie: And what makes you think that I will be any help?
Simon: Because, judging by his interaction with you on Twitter last week, Despayre is at least aware of who you are, and so hopefully you will be able to convince him that I'm...
Simon shrugs his shoulders.
Simon: I don't know...that I'm not just some bloke that has wandered in off the street, I guess.
It is then that Simon finds what he is looking for.
Simon: Here we are.
Simon and Natalie come to a stop outside of one of the dressing rooms - that of the Seven Deadly Sins. Simon knocks on the dressing room door. Simon shares a look of apprehension with Natalie as the lock on the door can be heard being undone and it swings open to reveal Despayre himself with a bright smile. He sees Natalie and his face lights up.
Despayre: Hi! I...
He then gets a look at who's with her and freezes.
Despayre: Uh oh!
And he swings the door closed with a loud slam. His voice can be heard from behind the closed door.
Despayre: You can't come in! We're quarantined! We have... psst! Angel! Quick! Gimme a deadly disease! .... Whaddya mean you don't have a deadly disease?
Natalie snorts back a bark of unladylike laughter at the child-like antics that Despayre was so well known for, and Simon himself just exhales sharply through pursed lips and shakes his head. Then, a second voice is heard from behind the door.
Synn: Joshua, who exactly is at the door?
Despayre: Nobody! Nobody at all.
But Simon isn't one to give up that easily and he knocks again, then calls out.
Simon: It's Simon Jones!
And Natalie adds...
Natalie: And Natalie McKinley!
Despayre: Well I know Natalie but I don't know why she hangs out with strangers! We don't open the door to strangers!
Synn: Joshua, you open the door to our house to every Jehovas Witness and Avon Lady that rings the bell.
Despayre: Whose side are you on!? Hey... aww!
The door is again unlocked and this time when it opens, it is the imposing figure of Synn, the leader of the Seven Sins and Despayre's father, staring at Simon and Natalie. Despayre is huddled behind his dad, peeking out and waving to Natalie, who smiles and waves back. Synn arches an eyebrow questioningly.
Synn: Dare I ask what's going on?
Simon: I'm not too sure myself. I saw Despayre a few minutes ago, and tried to chat to him - seeing as how we'll be teaming together tonight - but I guess I spooked him.
Despayre: We're teaming together? Who's we?
Natalie: You and Simon here are.
Despayre: Since when?
Synn frowns and looks down at his son who is small in stature by comparison to his own 6'8" frame.
Synn: Joshua, who did you think this was?
Despayre stares at Simon, trying to study his appearance before he looks back to Synn.
Despayre: A spy!
Simon: A spy!? A spy for who!?
Despayre: Well you wouldn't be much of a spy if I knew who you were spying for!
Natalie playfully elbows Simon in the arm.
Natalie: He's got you there.
Simon makes a "Oh ha ha" face at his friend before Synn speaks up.
Synn: Joshua, you did know you were in a tag team match tonight?
Despayre: Yeah?
Synn: Did it not occur to you who your partner would be?
Despayre pauses in thought, looking up for a moment before he shakes his head.
Despayre: Nope.
Simon found himself pinching the bridge of his nose between this thumb and forefingers, about to say something when Synn came to his rescue, all too used to his son's quirks and tendencies. He pointed towards Simon and said...
Synn: Well he's right there. Simon Jones is your tag tam partner tonight.
Despayre looks from Simon, to Natalie (who nods), then to his dad and back at Simon.
Despayre: Oh. .... Well then why didn't you say so!?
Simon started to raise his own voice, but he knew about Despayre's innocent nature by reputation well enough so he forced a sense of calm over himself.
Simon: I... I tried but... *sighs* But you took off before I could. So, apologies again if I spooked you. And I just wanted to wish ya luck tonight. Looking forward to teaming with you.
Despayre nods.
Despayre: Okay!
He then shakes a finger at Simon and squints his eyes in what he perhaps thinks is a menacing stare.
Despayre: But I'm keeping an eye on you!
---
Justin Decent stands up with the house microphone raised to his lips and he starts to speak;
Justin: Ladies and gentlemen, please welcome the Hostess With the Mostess for "Climax Control" -- Miss Amanda Hugginkiss!
The fans in Apia Stadium building applaud and cheer as Amanda walks out dressed as a blonde-tressed Cher in a shimmering gown. She is holding a microphone and she approaches where Justin stands and bumps her hip into his as the music suddenly starts...
Amanda: Does he love me I want to know
How can I tell if he loves me so
Is it in his eyes
Oh no, you'll be deceived
Is it in his eyes
Oh no he'll make believe
If you wanna know if he love you so, it's in his kiss
That's where it is
Is it in his face
Oh no, that's just his charm
In his warm embrace
Oh no, that's just his arms
If you wanna know if he loves you so, it's in his kiss
Oh, Oh, Oh, hug him
Squeeze him tight
To find out what you want to know
If it's love, if it really is, it's there in his kiss
Oh, oh, it's in his kiss
How 'bout the way acts
Oh no, that's not the way
You're not listening to all I say
If you wanna know if he loves you so, it's in his kiss
That's where it is
Oh , oh, it's in his kiss
That's where it is
Oh, Oh, Oh, hug him
Squeeze him tight
To find out what you want to know
If it's love, if it really is, it's there in his kiss
How 'bout the way he acts
Oh no, that's not the way
You're not listenin' to all I say
If you wanna know if he loves you so it's in his kiss
That's where it is
Oh, Oh, it's in his kiss
That's where it is
Oh yeah, it's in his kiss
That's where it is
Ooh, it's in his kiss
That's where it is
It's in his kiss
That's where it is
Ooh, it's in his kiss
Ooh, it's in his kiss
Oh, it's in the kiss
The fans applaud and cheer as Justin takes Amanda and dips her low for a whopper of a kiss, much to the onlookers' amusement! He lifts her up and Amanda feigns a swoon to the floor, and Justin looks at the camera and shrugs.
---
At this point the show cut to Simone and Adams at the announce desk.
Simone: Ladies and Gentleman you are watching Climax Control and right now we are going to go back to last week and show you some footage that some of you may find disturbing.
Adams: Do we have to show this I mean really?
Simone: It???s part of the job!
At this point the screen showed footage from last week Climax Control when Twisted Sister attack Katie Patterson finishing off the attack with the Manic Compression on the floor.
Adams: Man that get harder to watch every time I see it!
Simone: Well folks following this attack Katie was transferred to a nearby medical center and we are sad to say we haven???t heard an update on Katie condition but right now we are hoping to get one as we try and talk to her sister Traci!
At this point we cut to a studio set up and Traci Patterson sitting on a chair looking a little annoyed as she sighed as she sat there.
Simone: Traci I want to thank you for doing this at what is no doubt a difficult time for you! We have to ask the most important question how is Katie right now?
Traci Patterson: The news is that Katie suffered a major stinger to her neck in fact the doctor said that she was extremely lucky not to get her neck broken so right now she is staying in the hospital to work on her rehab and just getting herself better! On a personal note I would like to say on behalf of Katie and myself we are touched by the number of people who have sent her well wish messages, cards and flowers. It???s nice to see that you fans respect us enough to do that.
Adams: You got my one right?
Traci Patterson: Yes we did Jason
Simone: Traci I have to ask you do you feel like given what has happened do you think that you will allow Katie to be at ringside as your manager?
Traci looked at the screen and she seemed to be thinking about how just to answer that.
Traci Patterson: I will decided that in the future right now I???m just letting Katie focus on rehab and getting better.
Simone: One last thing Traci we learned that after last week match when you lost to Twisted Sister after getting knocked out by Brass Knux management have said that you will face off with Twisted Sister once more this time in a grudge match. What are your thoughts on this news?
Traci Patterson: You know people like to say that Twisted Sister is sick but I can promise you what I have in mind for her come that match is more sick then even her mind can come with. I mean it???s going to be brutal and I will say right now I know that Sister likes to come out in a straight jacket but I can tell you now if she come to the PPV she is going to leave it in a body bag because she is going to learn that no-one fuck with my sister!
With that Traci walked off of the set and as she did this we cut back to Simone and Adams.
Simone: Well folks we thank Traci for that and sounds like it???s going to be a bloodbath.
Adams: Given Traci power who knows what we will see in that match ?
---
Mrs. Rocky Mountains is seen walking at a fast pace down the hallway to catch up with the Bombshell Champion, Mikah as she is seen walking towards the parking lot. Her bag slung over one shoulder and her championship over the other.
Ms. Rocky Mountains: ???Mikah, Mikah! Wait!???
Mikah doesn't stop but she slows down to hearing her name getting called out. She sighs as she slowly turns around to see the other female interviewer of SCW running towards her. She was getting tired of answering stupid questions. So she continues to walk towards her limo as Alphonso gets out of the car to open the back door. Mrs. Rocky Mountains manages to catch up, faster than Mikah was ready for as she steps in front of the Bombshell champion to earn herself a glare.
Mikah: ???Seriously?! What is wrong with you people that Christian has employed!? Can't you just leave me alone?!???
The buxom interviewer seems to have to catch her breath as she had exerted more energy to get in front of the champion.
Ms. Rocky Mountains: ???Just...three questions and then I'll disappear. I promise.???
Mikah sighs, irritably as she looks at the woman.
Mikah: ???Fine, hurry your ass up. I don't want to be here any more.???
Ms. Rocky Mountains: ???How are you feeling after your match????
Mikah rolls her eyes before adjusting her championship over her shoulder.
Mikah: ???Fine.???
Mikah looks at the woman before looking at Alphonso, who seems at a loss at what to do.
Ms. Rocky Mountains: ???What are your thoughts about going into Summer XXXtreme????
Mikah simply shrugs her shoulders.
Mikah: ???Am I supposed to have thoughts about my shitty match against two shitty bombshells? Well, sorry but I don't.???
Mikah just shrugs her shoulders again, a bored look plastered on her face as she awaits the third and final question.
Ms. Rocky Mountains: ???And what are you going to do to prepare for your match????
Mikah sighs out of boredom as she looks at the interviewer, a bored look on her face.
Mikah: ???Right now? I'm going to go shower. Then I'm going to go get drunk. And see if the good boss wants to tag along. That's all you need to know. Now get out of my face before you find yourself on the ground just like Pussy Willow did earlier.???
Mikah shoves past the interviewer and gets into the backseat of her limo, ready to take off. She was done with the show and needed to shower desperately.
---
Justin: The following contest is your main event for the evening.... Introducing first....
"Points of Authority" begins to blare over the speakers throughout the arena and the crowd automatically erupts into boos. After a few seconds a cloud of red smoke fills the entrance ramp and Blaque Hart walks out from the back. He pauses at the top of the stage as he looks around with a cocky grin on his face taking in all the heat from the crowd.
Justin: From Calgary, Alberta, Canada, weighing in at two hundred and thirty five pounds, he is Blaque Hart Bruce Evans!
He then starts his walk down the aisle mocking the crowd and talking down on them before he reaches the six sided ring. He jumps on the apron and enters through the middle ropes and then walks over to one of the corners of the ring, climbs the ropes and lifts his arms to an even louder chorus of boos. He walks around the ring continuing to mock and make fun of members of the crowd in the front row as his music fades out.
Justin: And his partner.
v/o: "Apia, Samoa. Can you feel it coming, in the air tonight?"
The lights in the stadium shut down, leaving the crowd in the dark, as bright flashes start to burst through out, acting as it were streaks of lighting. A dark crimson color light illuminates the entrance area as a thick mist rolls across the entrance ramp.
A hush falls over the stadium as the crimson mist pours off the entrance ramp and into the crowd. Without warning, crimson colored lights explode throughout the stadium. A video explodes on the screen as you can see the letters slowly fade in, and as it does a very well known theme begins to filter out throughout the arena...
"I can feel it coming in the air tonight, oh lord"
As the popular Phil Collins song "In The Air Tonight" begins to play, the letters on the big screen finish forming with a nickname now well known with this theme....
The Mental Rapist
Through the crimson mist, the fans can see two very beautiful Samoan women carrying baskets making their way onto the entrance ramp. The stadium erupts into whistles and catcalls as they are both dressed in very scantily fitted outfits, low cut with lots of leg showing. They get to the edge of the stage before Sean Jackson and his wife Pamela Duke-Jackson step into view. Jackson is motionless, while Pamela moves to his side and plants a kiss on his cheek. Sean is completely focused, his face adorned with a serious look while Pamela finishes the kiss and turns towards the camera.
"Can you feel it coming in the air tonight, oh lord, oh lord."
His face remains stoic as Vanessa and Marshall Owens step into view, taking up positions behind them. After soaking up the reaction for a few moments, he motions that it's finally time to make their way to the ring. In Sean's hand is a box
Adams: Please tell me that's not what I think it is.
As the entourage begins to move towards the ring, the two women reach into their baskets and begin dropping $100 bills on the ramp for Sean Jackson to walk on.
Justin: Being accompanied to the ring by Marshall Owens, Pamela Jackson and Vanessa. From Dallas, Texas, weighing in at two hundred and twenty pounds, he is The Mental Rapist, Sean Jackson!
The fans closest to the guard rails attempt to reach for the fallen bills, but are unable to so as Sean Jackson and company begin the slow walk down to the ring. Pamela is dressed in a very expensive evening dress, while Vanessa has on a low cut blood red skirt showing off her well toned legs, while Jackson has on a black shirt while wearing black trunks with red MRSJ lettering with gold trim. Of course, Marshall is in his normal suit and tie.
As both women stop on either side of the ring steps, they continue to drop $100 bills on the steps and toss them in the ring in order for Mr. Jackson to continue walking on the green path. Before Sean enters the ring, he walks around leaving the box on the commentary table in from of Jason Adams.
Adams: Please say there's no live deadly scorpion in there!
Sean smiles at Jason and nods his head
Adams: I'm ure it will be way more comfortable on the other side of the ring
Sean shakes his head, patting a scared Jason Adams on the head before walking away and returning to the ring steps and starts to climb.
Once in the ring, the spotlight continues to bathe Sean Jackson as he takes to the turnbuckles and slowly climbs up. As he sets foot on the middle turnbuckle, the ring is surrounded in falling pyro on all sides of the rings as he peers out at the fans at ringside. Much to the approval of a clapping Pamela and Vanessa, he then begins to mean mug the fans around ringside before hopping down off the turnbuckle. As the pyro dies out, the lights come back on, returning the light to the stadium.
Justin: And their opponents...
"Let's fake an answer for the curious
Let's fake it all for the fame
They'll think delivering was easy
Living the fairy tales and the lies, lies"
The pulsating beat of Orgy's "Opticon" begins to sound over the public address system of the arena. The fans turn their attention to the stage atop the entry ramp and their wait is soon rewarded. Accompanied by Synn and Gabriel, Despayre steps out onto the stage, holding his teddy bear, Angel, by the fuzzy arm in one hand, with Synn at his side and they are greeted enthusiastically with cheers.
Justin: Accompanied to the ring by Angel, Synn and Gabriel! From Vancouver, British Columbia, weighing 168 pounds -- Despayre!
Despayre holds his teddy bear pal up for the fans, and is rewarded with cheers and chants of "Angel!" "Angel!", and the "four" begin their descent towards the ring.
"Message from opticon
Blast from the fashion bomb
So helpless, guess what?
You're out of time
Message from opticon
Blast from the fashion bomb
So helpless, guess what?
You're out of time"
Gabriel stays outside the ring, his eyes on Sean Jackson in the ring. Synn climbs up onto the ring apron and holds the ropes open for Despayre to carefully climb through, then the father figure steps inside himself. Despayre holds Angel up high over his head until Synn escorts him over to his respective corner for the start of the match.
Justin: And his partner...
The intro of "Simon Says" By Drain STH plays over the arena's PA system, prompting Simon Jones to walk through the curtains and out onto the stage, to a cheer from the fans.
Adams: He's back!
Justin: From Birmingham, England, weighing in at two hundred and twenty five pounds, he is Simon Jones!
As he makes his way towards the ring, Simon slaps hands with some of the fans on either side of the aisle. After arriving at the ringside area, Simon climbs the steps up onto the ring apron, then steps through the ropes, and as he does so he glances to his left, then to his right, before walking to the side of the ring closest to the camera and pausing to look out at the crowd. Simon then turns around and walks towards the opposite side of the ring, but before he reaches the ropes, he turns to his right and heads for the corner of the ring, where he climbs to the second turnbuckle, to further cheers and applause from the fans.
DING DING DING!
Blaque Hart and Despayre start the match. Both men lock and Blaque Hart forces Despayre to the ropes. Despayre pushes Blaque Hart back towards the center of the ring, but Blaque Hart drops his head and gets behind Despayre, wrapping him arms around Despayre waist and hooking his hands together, Blaque Hart lifts Despayre off his feet and slams him down to the canvas face first and spins around him, quickly getting to his feet and dropping a quick elbow across the back of Despayre. Blaque Hart jumps down and locks on a front facelock and lifts Despayre quickly to his feet, snapping him over with a sharp snap suplex. Despayre bounces off the mat and rolls over, but Blaque Hart is quick on the attack, stopping on the back and shoulders of Despayre.
Simone: Blaque Hart looks like he hasn't got ring rust on him
Blaque Hart and Despayre are back on their feet, Blaque Hart hitting Despayre with a hard right hand. Despayre backs in to the corner and Blaque Hart drives open handed chops in to the chest of Despayre. Blaque Hart steps back and charges at Despayre but Despayre jumps up and Blaque Hart drives his shoulder in to the ring post. Despayre jumps over Blaque Hart's back and grabs him around the neck, dragging him down with a neckbreaker. Blaque Hart rolls towards the ropes, putting his hand on the second rope and dragging himself halfway to his feet, but Despayre dropkicks Blaque Hart in the back, sending him chest first in to the corner. As Blaque Hart returns, Despayre quickly pulls him down and goes for the roll up pin.
1...
2..
Blaque Hart kicks out
Simone: Too soon for that
Both men get to their feet but Despayre drops Blaque Hart with a drop toe hold and tries to roll through with an STF, but Blaque Hart wisely spins himself to his back and kicks Despayre off of him. Blaque Hart gets to him feet and Despayre charges at him, but Blaque Hart grabs him and drops him in a sidewalk slam. Blaque Hart moves over to his his partner and tags Jackson in to the ring, who immediately goes on the attack. He pulls Despayre up to his feet and hits him hard in the head and hooks him up, dropping Despayre with a DDT. Jackson goes for the cover.
1...
2...
Despayre gets the shoulder up!
Adams: Jackson clearly not being paid by the hour here tonight.
Jackson points towards the box on the commentators table with a smile
Adams: Yes, come and take this thing away from here!
Jackson turns back to the action and drags Despayre to his feet, and whips him in to the ropes. As Despayre comes back, Jackson drops his head and Despayre kicks him in the chest. Despayre tries to clothesline Jackson, but he ducks. Both men spin around but Jackson lifts Despayre in the air and drops him down with a huge spinebuster, rattling the ring. Jackson gets to his feet and raises his arms as the crowd boo him, but Jackson ignores them and drops the boots to the chest of Despayre. Jackson drags Despayre to his feet and puts his head under his arm. Jackson attempts a swinging neckbreaker, but Despayre reverses it and twists Jackson's arm and leaps up on to his shoulders, from behind. Despayre spins around to the front of Jackson and nails him with a hurricanruna!
Simone: Great reversal from Despayre!
Despayre moves towards the corner and Simon reaches his hand out towards his partner and Despayre tags him in. Simon gets in to the ring and nails Jackson with a huge right hand, sending him flying to the canvas. Jackson jumps to his feet and gets nailed again with another right hand. Jackson gets to his feet and swings at Simon but Simon ducks under, sending Jackson spinning around and lifting him over with a release German suplex, sending Jackson flying across the ring!
Adams: I think they picked up Jackson on the airport radar.... in Japan!
Simon yells out to the fans, causing them to cheer. Simon turns around and Jackson gets back on his knees. Jones grabs Jackson and hooks him up from the side. Simon swings Jackson off his feet and slams him down with a huge swinging Russian leg sweep! Simon drops down for the cover
1...
2...
Jackson kicks out
Simone: Jackson getting beaten down by a man full of fire.
Adams: Jackson should be glad Birmingham won at the weekend, or Simon would have been in a worse mood
Jones drags Jackson to his feet and throws him hard in to the corner. Jones moves in towards Jackson, and drives and elbow to the side of his head. Jones steps back and charges Jackson, drilling him with a hug elbow to the jaw. Jackson falls to the mat and Jones steps back. He runs at Jackson and nails him with a knee to the face.
Adams: Teeth rattler!
Jones stands up to cheer of the crowd and Jones plays up to them. As he turns around, Jackson is back on his feet. Jackson lifts Jones up with a flapjack and drops him across the top rope.
Simone: How quickly things can change.
Simon stumbles back and Jackson takes Simon down with a huge flying clothesline. Simon returns to his feet and Jackson nails him with a throat thrust before throwing him in to the corner. Jackson moves in, planting a boot to Simon's mid section, followed by another. Simon falls to the floor and Jackson buts his foot across Simon's throat, choking him in the corner. Jacob counts to five but Jackson breaks off at four. He pulls Simon to his feet and pulls him in to the middle of the ring. Jackson pulls his hand back and plant him with a hard shot to the face, catching him on the jaw and knocking him to the canvas. Jackson steps back and charges, jumping in the air and dropping a huge knee on to Simon's head, forcing him to turn over. Jackson returns to his feet and stomps on Simon's head, driving his face in to the floor.
Simone: Jackson is now picking Jones apart.
Jackson picks Jones up and puts him in an inverted torture rack position, before dropping Jones with an inverted Death Valley Driver!
Simone: Hook 'em Horns Driver!
Jackson rolls Jones on to his back and goes for the cover
1...
2....
Jones sneaks a shoulder up!
Simone: Jackson can't believe it!
Jackson's face turns to frustration as he pulls Jones back to his feet but Simon grabs hold of Jackson's head and drops him with a jawbreaker. Jackson flies across the ring and Jones gets up, moving towards Despayre and tagging him in! Despayre charges in the ring towards Jackson, who just returns to his feet. Despayre plants a boot to the gut and drops him down with an X-Factor facebuster. Despayre springs to his feet to the crowds cheers and bounces off the ropes, running back towards Jackson and nailing him with a rolling thunder.
Simone: Despayre's on fire!
Adams: Anyone know the fire departments number here in Samoa?
Jackson returns to his feet, as does Despayre, who pokes Jackson right in the eye.
Adams: The dreaded stooge poke!
Jackson stumbles away, his back to Despayre as he turns away rubbing his eye but Despayre moves in behind him, hooking Jackson up and dropping him with a reverse STO. Despayre rolls Jackson on to his back and goes for the cover
1...
2....
Jackson kicks out
Adams: Despayre almost had this one.
Despayre gets to his feet and lifts Jackson with him, but Jackson plants a thumb in Despayre's eye.
Adams: Hey! You can't steal Despy's moves! Not cool bro, not cool!
Jackson pulls Despayre towards the ropes and runs his face across the top of it before turning him around and throwing him through the ropes, holding on to Despayre's long hair to keep him on the ring apron. He pulls Despayre through the ropes, his feet on the middle rope and drops him with a dangerous DDT! Sean moves towards the ropes, firing Gabriel a look outside the ring and pointing down to Despayre. Gabriel quickly pulls himself up on the ring apron, but Summers orders him down. Despayre sneaks up behind Jackson and pulls him down for a schoolboy pin, but Jackson rolls through and blasts Despayre with a hard kick to the face. Jackson smirks again at Gabriel as Gabriel steps off the apron. He taps the side of his head, indicating out smarting Despayre before pulling him to his feet. He hooks Despayre up and lifts him over with a huge belly to back suplex! Sean goes for the cover.
1...
2....
Despayre pushes a shoulder up.
Adams: I don't know which way this is going.
Sean gets up and charges towards the rope as the ref looks down at Despayre. Gabriel puts his arm out and trips Sean Jackson. The referee turns around to see Jackson on his face. The ref looks confused, looking at Gabriel.
Gabriel: He fucked up, stupid bastard tripped on the ropes
Jacob looks suspiciously at Gabriel as Sean glares at him from his knees, but Despayre returns to his feet and charges, jumping on Sean's back and flying through the air to tag in Simon Jones.
Adams: Best tag ever!
Simon comes in to the ring, grabbing Jackson by the head and putting him in a powerbomb position, but Jackson quickly lifts him over his shoulders with a back body drop before stumbling towards Blaque Hart. He reaches out his hand, tagging Blaque Hart in to the ring.
Adams: Blaque Hart is a fresh man, been on the apron for a while
Blaque Hart looks down on Simon and drops down in a sickle hold, driving his knees deep in to the spine of Simon. Jacob Summers checks on Simon, but Simon shakes his head, reaching his arms out and grabbing on to the rope. Blaque Hart breaks the hold and lifts Simon to his feet. Blaque Hart hooks Simon up and drops him with a backbreaker, slamming Simon hard to his knee and to the canvas. Blaque Hart picks up Simon again and hooks him up in a suplex position and lifts him over with a snap suplex, showing his technical skills. Blaque Hart lifts Simon up throws him in to the ropes, as Simon comes back, Blaque Hart lifts him over with a hip toss, but keeps hold of his arm and drops a leg across Simon's shoulder and hooks him in an arm lock
Simone: Great combo work from Blaque Hart!
Simon fights to get Blaque Hart off and pulls him to his feet. Blaque Hart holds on to the lock but Simon pulls himself to his feet. Blaque Hart slips over Simon's back and pulls him over with a sunset flip and in to a pin. Jacob Summers drops down for the count
1...
2...
Simon kicks out!
Simone: What a close match, anyone can take this one
Blaque Hart and Simon Both return to their feet at the same time and Blaque Hart is the quickest to strike with a stinging right hand, but Simon drops down and lifts Blaque Hart off his feet and drills him backwards in to the corner. Simon lifts Blaque Hart to the top rope and chops him across the chest. Blaque Hart wobbles back but Jones gets on the second rope, setting Blaque Hart up in a superplex. Simon lifts Blaque Hart over and drops him hard from the top rope!
Simone: Jones going all out for his team.
Both men lay on the canvas but Jones starts to stir first. Jones gets to himself to his feet and steps back, leaning against the ropes, waiting for Blaque Hart to return to his feet. As Blaque Hart does, Jones charges at him and spears him to the mat! Jones slowly gets to his feet, pulling Blaque Hart with him. Jones whips Blaque Hart off the ropes, and Blaque Hart ducks a clothesline on the way back. Blaque Hart Bounces off the opposite rope and sprints back at Jones. As Blaque Hart reaches Jones, Both men clash heads, knocking each other to the mat, with a sickening thud echoing around the arena!
Simone: Oh damn!
Adams: That looked hard! Harder then kermit with a blade!
Both men lay still on the floor as the referee checks on the Both. After a few seconds, Both men start to stir.
Simone: I'm surprised these two men are still awake after that clash
Blaque Hart moves towards his corner, as does Simon. Both men reach out to their corners and their partners tag themselves in. Both Blaque Hart and Simon lay on the outside as their respective managers check on their condition, concern on Both their faces. In the ring, Both Despayre and Jackson change at each other. Jackson takes Despayre down with a huge clothesline, Despayre quickly spins and jumps to his feet but Despayre trips Jackson, forcing his throat to bounce off the top rope. Despayre jumps to his feet and hooks Jackson with a reverse DDT, but Jackson spins out and charges with his back to the corner and drops Despayre on the metal ring post before driving his limp body to the canvas. Blaque Hart returns to his feet outside the ring as Jackson looks past him towards the box on the commentary table, he walks past Blaque Hart, who taps him on the back.
Evans: Where are you going? Pin him!
The ref puts his hands together, indicating an unintentional tag. Jackson ignores it as he walks to the commentary table, looking towards the deadly scorpion in the box but Gabriel moves around grabbing a chair before he can get his hand on the box.
Adams: Just let him take this damn thing away from me!
Jackson spies Gabriel moving around the ring with the chair and backs off around the crowd, his back to the barricade. A familiar face appears behind him.
Adams: Kain is standing behind him and he has no idea!
Kain reaches over, pulling Jackson in to the crowd and nailing him with hard shots to the head
Simone: He does now. That will teach Jackson to cost Kain his match earlier!
As Jackson and Kain brawl through the crowd. Simon flips Blaque Hart in to the ring. The referee turns around and back to the action. Blaque Hart gets back to his feet, yelling at Simon, but Simon shakes his head, informing Blaque Hart he isn't the legal man. Before Blaque Hart can turn around, Despayre hooks Blaque Hart up from behind and drops him on his head!
Simone: Beware the Stare!
Despayre rolls on top of Blaque Hart and goes for the cover
1...
2....
3!
DING DING DING!
Justin: The winners of the match, Simon Jones and Despayre!!!
Adams: Simon Jones returns to winning ways and Despayre sends a warning to Blaque Hart, gotta love it.
The camera moves in to the crowd to show Sean Jackson and Kain near the top of the steps exchanging punches. The camera goes back in to the ring where Simon and Despayre celebrate. Blaque Hart returns to his feet, looking at Despayre from behind. He spins him around.
Adams: What is he doing?
Blaque Hart puts his hand out for Despayre to shake.
Simone: Someone call hell and warn them that it's about to freeze over
Despayre puts his hand out, but Blaque Hart drills him in the side of the head, knocking him to the floor.
Simone: Oh come on!
Simon moves towards Blaque Hart, who backs off with a smirk on his face. Gabriel and Synn enter the ring as Blaque Hart drops down and slides under the bottom rope.
Simone: What a night, but we're out of time here now. Catch you in two weeks time in Australia for Summer XXXTreme III! Good night everybody.
---
THANK YOU! To Chris, Mark, Dustin, Marge, Gerrit, Erik, The Lord MK, Sean Jackson, Andy, Traci Patterson, Simon Jones, Mercedes, Mikah, Annie, Casey, Jenny, Roxi. Also again to Annie for the great match banners and to everyone that drove this show forward.