The crowd is alive with energy inside of the Dinamo Polyvalent Hall in Bucharest, Romania. The camera scans around the capacity crowd, cheering and waving while holding up signs for their favorites. The energy is at an obvious fever pitch when Justin Decent, standing inside of the ring alongside famed Romanian singer, Adrian Sina.
Justin: Ladies and gentlemen, welcome to the famed Dinamo Polyvalent Hall in Bucharest, Romania! And welcome to Sin City Wrestling Climax Control!
The fans in attendance cheer!
Justin: Now to sing the Romanian National Anthem, please help me welcome ... Adrian Sina!
The fans are on their feet, cheering the famed Romanian recording artist! Justin passes the house microphone to his and as the music begins to play, Adrian opens the show...
Adrian: Des,teapta(-te, romane, din somnul cel de moarte,
În care te-adancira( barbarii de tirani,
Acum ori niciodata( croies,te-t,i alta( soarte,1
La care sa( se-nchine s,i cruzii ta(i dus,mani.
Acum ori niciodata( sa( da(m dovezi in lume
Ca(-n aste mani2 mai curge un sange de roman,
S,i ca(-n a noastre piepturi pa(stra(m cu fala(-un nume
Triumfa(tor in lupte, un nume de Traian.3
Privit,i, ma(ret,e umbre, Mihai, S,tefan, Corvine,4
Romana nat,iune, ai vos,tri stra(nepot,i,
Cu brat,ele armate, cu focul vostru-n vine,
"Viat,a(-n libertate ori moarte" striga( tot,i.
Preot,i cu crucea-n frunte, ca(ci oastea e cres,tina(,
Deviza-i libertate s,i scopul ei preasfant.
Murim mai bine-n lupta(, cu glorie deplina(,
Decat sa( fim sclavi iara(s,i in vechiul nost' pa(mant.
Svegliati rumeno, dal sonno della morte
Nel quale ti hanno sprofondati quei barbari tiranni
Adesso o mai piu cuciti un altro destino
Sul quale si inchineranno i crudi tuoi nemici
Adesso o mai piu, dobbiamo dimostrare al mondo
Che in queste mani scorre ancora sangue rumeno
E che sui nostri petti teniamo orgogliosi un nome
Trionfatore nelle lotte il nome di traiano
Guardate, o grandi ombre Mihai Stefan e Corvin
La nazione rumena dei vostri pronipoti
Con le braccia armate con il vostro fuoco nelle vene
Vita libera o morte, gridano tutti
Preti con la croce sul capo, che l'esercito e cristiano
Il motto e liberta e lo scopo loro e sacro
Meglio morire lottando con piena gloria
Piuttosto di esser nuovamente schiavi sulla nostra vecchia
The song ends and the crowd cheers! Adrian smiles and takes a bow before he passes the house mic back to the hands of Justin Decent and is assisted from the ring as the show is set to begin!
Simone: Hello and Welcome to Climax Control, I'm Belinda Simone.
Adams: And I really wanna play the PS4 but so can't right now cause I'm a bit busy, but you can call me Jason Adams.
Simone: We have seven world class matches lined up for you tonight and we start with the Original Psycho himself in SCW action, Chris Shipman.
Adams: We know Chris Shipman won't back down, but tonight, he takes on a man who likes to mix it up himself too and that man is Old Skool. Old Skool refuses to back down from anyone. This could turn in to a brawl right off the bat.
Simone: Adam Stone and Joey Harris grace an SCW ring again after a less than impressive performance at Blaze of Glory IV.
Adams: They lost to The Surf Boys who went on to become champions, but tonight, they face a more angry, a more aggressive team in the form of R.O.A.R. Roar have not been happy since losing to Dying Breed and that could drive these two on tonight against a badly out of form team in Stone and Harris
Simone: Natalie McKinley finally toppled Mercedes Vargas for the SCW Bombshell Roulette championship and tonight she makes her first defense.
Adams: She's up against a woman who booked herself in a Bombshell Internet championship match at the next supercard, Jessie Salco. Rumors are that a certain boss is not happy with that situation but should Jessie be successful tonight, we could be seeing title Vs title at our next supercard.
Simone: Despayre and Roxi Johnson are experienced SCW hands, but tonight they team together for the first time.
Adams: Roxi has teamed with Despayre's Sinful Obsession partner Gabriel in the past but teaming with Despayre is as different as chalk and cheese. Tonight they're up against two people looking to make a name in SCW. The ultra arrogant Mr Travis Nathaniel Andrews and they woman who came so close to holding the title Roxi calls her own, Krissy Filapovich.
Simone: Kain and Blaque Hart put on an epic battle for the Internet Championship at Blaze of Glory IV, and tonight, we see them go at it again with the title on the line.
Adams: Blaque Hart is a man who shocks the world, a man proud of SCW and a man who would do anything to proudly hold SCW gold. Tonight Kain will have to be at the top of his game to keep Blaque Hart from reclaiming what he calls his own.
Simone: The Mean Girls returned to winning ways last week as all booked members one their matches. Now they stakes are higher as Veronica Taylor and Amanda Cortez defend the SCW Bombshell Championships.
Adams: Their opponents are an unlikely team, but a worthy team. The Nurse, Cynthia Warren and Candy Overton. This is Candy's first chance of tag gold in SCW and Cynthia has shown lately that she can give any opponent a run for their money, but will that be enough to stop the dominant champions?
Simone: The main event has been boiling and boiling and boiling for months and finally, tonight, one of the most anticipated matches in SCW history is set to happen as Gabriel defends the World Heavyweight Championship against Sean Jackson!
Adams: Gabriel has been determined to put to rest Jackson's claims of not being good enough to be the champion and show Jackson that he can beat him one on one. Tonight, two out of three falls, the better man will walk out as champion. Either Sean Jackson proves to be right about Gabriel, or Gabriel can finally keep Sean Jackson quiet once and for all.
Simone: Plus we have so much more to give you.
Adams: So less talkie, more chair swing, bone breaking, butt bruising action.... right about.... now!
---
We go backstage where we find Synn and Shipman. Shipman is working out as Synn is coaching him on. "Eye of the Tiger" by Survivor begins playing as Shipman begins doing sit ups.
Synn: 1..2..3..4..5..6..7..8..9..10
Shipman switches to pushups.
Synn: 1..2..3..4..5..6..7..8..9..10
Shipman starts doing burpees.
Synn: 1..2..3..4..5..6..7..8..9..10
Shipman keeps doing other exercises while Synn counts for him. They are interrupted by Scott Oliver. Shipman gets a smirk, while Synn looks annoyed.
Scott: Excuse me, Mr. Shipman. I was wondering if we could get some words before your match.
Shipman: I was wondering when an SCW reporter would come near me, after all my history with backstage interviews is pretty?. Well, let?s just say the police were involved a couple times.
Scott: That is why they sent me and not one of my female counterparts. So Shipman, everyone has been wondering, why come to the SCW?
Shipman: Simple, I accomplished everything I needed too everywhere else. SCW was just next on the list and the fact my brothers from the Sins were here was just icing on the cake.
Scott: What is your goal here in the SCW?
Shipman: As the simpleton Brock Lesnar put it; Eat, Sleep, Conquer, Repeat.
Scott: Who are you looking forward to facing, not looking forward to facing here?
Shipman: I am a man who likes to inflict as much pain as possible, I accept any challenge, and there is no one I will turn down. But everyone will be on my terms.
Scott: Who has?
Shipman interrupts Scott before he gets to finish his question.
Shipman: If I didn't know better I would say you are crushing on me asking all these questions.
Scott: I am just doing my job.
Shipman: Well here, let me answer your next questions right now. I like alcohol, hate dance clubs. I don't do the long walks on the beach, I run them instead. My favorite past times are wrestling, training and shooting cans.
Scott: Shooting cans?
Shipman: Yes, AfriCANS, Puerto RiCANS, MexiCANS, AmeriCANS, so on and so fourth.
Scott looks a little uneasy as he looks past Shipman and sees Synn digging through a gym bag.
Scott: This is Scott Oliver signing off.
Scott runs away as Shipman looks at Synn and laughs.
Shipman: Gets them every time. Now let's get back to work.
---
The bell rings as all attention is diverted to the ring for the first match of the evening...
Justin: Our opening contest at Climax Control is scheduled for one fall to a finish! Introducing first, to be accompanied by Synn! He is from West London, England, weighing 265 pounds, the "Original Sinner" -- CHRIS SHIPMAN!
The lights go out and a white strobe flashes as "Not Going Away" by Ozzy Osbourne plays. A figure appears in front of the white strobe which turns into a steady red light revealing Chris Shipman, accompanied by the leader of the Seven Deadly Sins, Synn himself. Shipman is carrying his trademark barbed wire noose in his hand as the two slowly walk to the ring. As Synn remains at ringside, Shipman slithers under the bottom rope and taunts the crowd before taking a seat in the corner waiting for the match to start. The music fades and the lights come back on.
Adams: No matter how many times I see this guy in action, he always gives me the heeby jeebies.
Simone: Shipman had carved a reputation for himself in this business with blood shed and broken bones. The man is about as stable as a game of Jenga.
Justin: His opponent hails from Chicago, Illinois, weighing 186 pounds -- OLD SKOOL!
Old Skool make his appearance as his music sounds his arrival to the ring. The sensational a man of few words but always about the fans when he come out as he high fives and shakes hands with the crowd. Don't get me wrong this man may act the gentleman now but once he gets in that ring no one is his friend when standing against him. Just look at those eyes they went from bright and shiny to dark and ominous.
Simone: If ever there was a man that lived by the credo "Never say die", it's this man. Old Skool has all the tools it would take to walk away with championship gold.
Adams: Yeah but can he walk away from Shipman?
Referee Drew Patton calls for the bell.
Ding!
Ding!
Ding!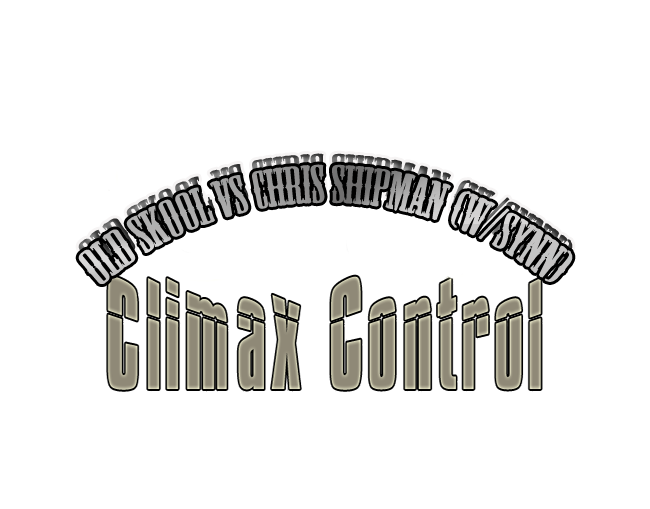 Both men lock up in the middle of the ring and Shipman immediately takes the advantage on his smaller opponent, pushing him back in to the corner and hitting him with a straight punch to the face. Old Skool fights back with a couple of punches of his own but Shipman cuts him off with a knee to the gut. Shipman bring him out of the corner and lifts him up with a body slam, quickly dropping down with an elbow across the chest. Shipman stomps on the downed Old Skool, then drags him up to his feet, Irish whipping him in to the ropes. Old Skool comes back and Shipman ducks, lifting him over his shoulders, but Old Skool lands on his feet behind the bigger man and quickly takes him down in a roll up pin.
1.....
2.....
Shipman kicks out!
Both men spring up and Old Skool hits his opponent with a clothesline, knocking him down. Old Skool jumps on him using elbows to the side of the head and fist to the face. Shipman pushes him off and gets to his knees but Old Skool grabs his head and drives him face first in to the mat. Old Skool backs up a little and waits. Shipman returns to his feet and Old Skool runs at him, jumping in the air and grabbing his opponents head, attempting a standing tornado DDT but Shipman tosses his smaller opponent off and over the top rope.
Simone: Good lord!
The fans look on in awe at the display of power as Shipman climbs through the ropes and gets out of the ring, to see Old Skool laying against the barrier. Shipman kicks him in the ribs before picking him up and using his sheer power to lift him above his head and dropping him chest first across the security railing. Old Skool bounces back up, holding his chest but Shipman slams his head in to the security barrier, as Drew tells both men to return to the ring. Shipman grabs Old Skool by the arm and whips him towards the post. However Old Skool reverses it, slamming Shipman into the ring post! As Shipman stumbles back, Old Skool hooks him in a waist lock and gets in a German suplex!
Adams: On the floor! Hoo hoo hoo! Old Skool isn't backing down from Shipman's rep!
Drew finally gives up and gets in the ring to start his count as both men lay outside the ring, breathing hard.
1...
2...
3...
4....
Adams: I don't think Shipman breathed this hard since the last time he went to the Chinese buffet.
Simone: Sick AND twisted.
Shipman rolls over and starts to use the ring to get up.
5...
6...
Old Skool also starts to get to his feet and move towards the ring.
7...
Shipman climbs in the ring as does Old Skool.
Simone: Good. I would have hated to have seen the first match of the evening end on a count out.
Both men are on their feet in the ring. Shipman grabs Old Skool in a headlock, but the Old Skool lifts Shipman up and hits him with a back suplex. Old Skool returns to his feet and drags Shipman with him and plants him down with a DDT. Old Skool grabs him back to his feet again and grabs Shipman in a suplex position, but Shipman blocks the attempt with his leg. Old Skool releases the suplex and hits Shipman with a forearm shot to the jaw and hooks him up again, this time lifting him up for an Olympic slam maneuver! Old Skool with the cover!
1.....
2.....
Kick out by Shipman!
Simone: Old Skool's giving it all he's worth and is doing very well I might add.
Old Skool gets Shipman to his feet and Irish whips him in to the ropes but Shipman comes off with a stiff kick to the head that flattens him!
Adams: Or he was at least.
Shipman grabs Old Skool around the neck with his right hand as if he's attempting to go for a choke slam, then he arches his opponent back and steps over his head. He then scoops Old Skool up with his left arm and lifts him into a tombstone piledriver and proceeds to drop his opponent square on their head!
Adams: PLEASE tell me there's a chiropractor in the audience!
Shipman then covers him, hooking the leg!
1.....
2.....
3!
Ding!
Ding!
Ding!
The crowd boos heavily as Synn climbs into the ring and raises Shipman's arm in victory.
Simone: Old Skool gave Shipman a fight but in the end, Shipman's size and experience paid off.
Adams: I'm almost afraid to ask what's next for this looney tune.
---
v/o: "Bucharest, Can you feel it coming, in the air tonight?"
Simone: Well, we knew that eventually he was going to come out. So let's see what the former champion has for us tonight.
Adams: Probably the same old song and dance he always comes out with.
The lights in the stadium shut down, leaving the crowd in the dark, as bright flashes start to burst throughout, acting as it were streaks of lightning. A dark crimson color light illuminates the entrance area as a thick mist rolls across the entrance ramp.
A hush falls over the stadium as the crimson mist pours off the entrance ramp and into the crowd. Without warning, crimson colored lights explode throughout the stadium. A video explodes on the screen as you can see the letters slowly fade in, and as it does a very well known theme begins to filter out throughout the arena...
"I can feel it coming in the air tonight, oh lord"
As the popular Phil Collins song "In The Air Tonight" begins to play, the letters on the big screen finish forming with a nickname now well known with this theme....
The Mental Rapist
Through the crimson mist, the fans observe a single person making his way onto the entrance ramp. The arena erupts into boos as Sean Jackson is quickly recognized. He is completely focused, his face adorned with a serious look as he prepares for what he is going to say inside of the ring.
"Can you feel it coming in the air tonight, oh lord, oh lord."
His face remains stoic as he soaks up the reaction from the fans. After completing a singular rotation, giving everyone a view of his attire consisting of dark slacks and dress shirt, he starts the slow walk towards the ring.
As soon as he enters the ring, he motions for and is handed a house microphone. As the pyro dies out, and the lights come back on, Sean raises the mic to his mouth.
Sean: Finally....
The arena erupts into more boos.
Simone: Wow, just one word and he's already getting booed out of the building.
Adams: What did you expect? he probably shoved down some elderly woman or something.
Sean: The paper champion is putting the belt on the line, without a third party lackey being in place to do the finger poke of doom.
As Sean begins to pace the ring, he knows that Gabriel IS inside the building.
Simone: Uh, I don't believe you can consider athletes like Drake Green and Drexel Matheson as lackeys. Drake is a former world champion and Drexel is one of the top talents in this company.
Adams: Sean is just jealous, he only wishes he was half the man Gabriel is.
Sean: But I'm sure it wasn't without protest, because heaven knows Christian Underwood would rather have a talentless hack like Gabriel as a champion...
Sean motions with his hands, his fingers pointed back towards himself.
Sean: As opposed to someone like me, who is fully vetted to be the world heavyweight champion.
More boos erupt, which starts to get under the former champion's skin.
Sean: Sure, boo me. But all I have ever done, is week in and week out, step into this ring with one purpose in mind....
Sean stops pacing in front of the announce table, and points directly at Belinda Simone.
Sean: And that was to tell you the truth.
Belinda stares back, not saying a word.
Sean: But as always, you want to be the mouthpiece of Mr. Underwood and downplay everything I have to say. Answer me this Belinda...
Still she says nothing, while staring back at Sean Jackson.
Sean: When Gabriel became world champion, did he pin me to win it?
Belinda cocks her head to one side, a smile beginning to form.
Simone: It was a triple threat match Sean. He didn't have to pin you.
Of course, that wasn't the answer he was looking for. But it also didn't come as a surprise either, as per his quick response.
Sean: Of course it was Belinda, what would a championship match be without Christian's little pet Gabriel who practically had the belt handed to him.
Simone: That's your opinion Sean...
He quickly interrupts her, as if his opinion is nothing less than the gospel.
Sean: No Belinda, that is fact. You see, you're so wrapped up in this propaganda machine that you can no longer think for yourself. Let me ask you, do you write your own material, or is it spoon fed to you by the same people who supply Scott Oliver with his material?
Now it is Belinda who starts getting hot under the collar. How dare Sean Jackson question her when it comes to her knowledge of Sin City Wrestling?
Simone: Just say what you've got to say Sean.
He then turns his attention away from the announce table, and back to the fans.
Sean: The fact of the matter is this. When I defeated Drake Green to become world champion, I did it the way a champion is supposed to be crowned, by defeating the champion. I didn't rely on someone else doing all the hard work, then slinking in from the shadows to reap the benefits like Gabriel Stevens did.
He continues to pace the ring, laying out his case against the conspiracy against him.
Sean: No, as always I did my own work. But mouthpieces like Belinda Simone don't want you to know that. They don't want you to know about the hypocrisy of your world champion Gabriel, who hired four goons to put their grubby paws on my wife in order to force a so called one on one match up between the two of us....
Once again, he stops pacing and stares at Belinda Simone.
Sean: Forcing a contract signing in which Drexel Matheson conveniently hits me in the head, signs the contract and all of a sudden, Christian Underwood gives the green light for it to once again, become a triple threat match.
Simone: It sounds to me like excuses Sean. Maybe you aren't world champion material after all.
Sean: Hey screw you Belinda. Just like these Romanian sheep, you know nothing about trying to defeat the establishment. You drudge on with your everyday boring lives, doing as you are told, and accepting everything you see and hear as the truth. As long as it is being force fed to you by the same very establishment you work for.
He walks up to, and leans on the top rope. His eyes still glued on Belinda.
Sean: Now don't get me wrong, Gabriel is a helluva talent. But just like with Sinful Obsession, he's nothing without being carried by someone.
Now the boo birds really erupt. No matter how anyone may or may not feel about Gabriel, it is a known fact that everyone hates Sean Jackson. Everyone.
Sean: If it hadn't been for Despayre, Gabriel would have never been a world tag team champion. Just like if it wasn't for Christian Underwood, he would have never become....
"Zombie" by Breed 77 starts to blast through the speakers and the crowd unusually burst into cheers. Gabriel walks from behind the curtain, a look of slight confusion on his face at the unusual reaction to his presence. Over his shoulder sits the SCW World Heavyweight Championship and in his right hand, he grips a microphone. He looks around the crowd, a smirk slowly creeping over his lips as the music fades. He raises the mic towards his mouth and starts to speak.
Gabriel: I don't know if these people are cheering me because I am their champion, or if they're just bored of listening to you talk the same shit over and over and now I'm their knight in shining armor.
Gabriel starts to walk towards the ring, edging down the ramp.
Gabriel: It's always the same old stuff with you, isn't it Sean? Always the same song and dance that people get bored of seeing. I'm surprised more people haven't asked for a refund when you get out here and talk. The only reason they didn't leave for a piss when you came out here, was because they were hoping I was gonna come out here and tell you to shut the fuck up.
The Romanian crowd start to cheer loudly as Gabriel walks a little further down the ramp, halfway between the curtain and the ring.
Gabriel: They must really hate you if they're cheering me after what I did to your wife... anyway, getting off track a little. I admit, I didn't hear everything you said because I figured like most people at home, I'd have a little sleep when you appeared, so I'm just gonna take a little guess at some of the junk that fell from your mouth... let me think...
Gabriel taps the side of his head.
Gabriel: Paper champion, don't deserve the belt, finger of doom, Drake Green and Matheson helped me, you're better than me, I'm lucky, blah, blah, blah.
Gabriel fakes a yawn, looking at Sean in the ring. Sean meanwhile rolls his eyes, while giving a minor shrug of his shoulders. The look on his face shows the reaction of "oh no he just didn't".
Gabriel: Did I get it right, Sean? You're easier to read than a children's book. You're more see through than a glass window. I'm just gonna take a stab in the dark here, because let's be honest, you've been a broken record for months now... Let's presume you said about a paper champion... That one comes right out of the eighties Sean and no one saw it as an insult then, and no one sees it as an insult now. The fact is, I had to beat Drake Green, I had to beat Drexel Matheson, hell, at the same time, I beat you twice too.
Gabriel gets to the ring, slowly walking up the steps and standing outside.
Gabriel: But I'm all for the hat trick, so tonight, I'll beat you again. I might not have pinned your pointless, boring arse the first two times but then I looked at the score sheet, my name was in the winner column, yours was in the losing column.
Gabriel steps between the ropes, causing the crowd to cheer at a potential brawl. Sean raises the mic, preparing to respond. Gabriel puts his hand up, stopping Sean in his tracks.
Gabriel: You've already nearly put them to sleep so stop talking, for the love of God, stop talking. You wanna get right down to it Sean. All you've done is hide behind words of a desperate man, you've hid behind lies to make yourself feel more of a man, but you lost the right to call yourself a man when you couldn't protect your own wife!
Adams: That one might have crossed the line.
Gabriel: After tonight Sean, there will be no more excuses, there will be no words to hide behind, there will be nothing for you left to say to justify even to yourself about why you should have this title instead of me.
Gabriel pulls the title from his shoulder with his free hand, holding it towards Sean's face.
Gabriel: This is the closest you're EVER gonna come to seeing this title belt again, EVER Sean!
Gabriel's face switches to a serious look. His eye's focused on Sean. Now it's Sean's turn to play on the words spoken, a smile forming even though the comment was made about now protecting his wife. As he slightly turns his back to Gabriel, Sean begins to pace away.
Sean: Hiding? excuses? justification?
He stops, then turns back to face the world champion.
Sean: It's funny you bring up those three little words Gabriel. It's funny because all three are linked forever with your career. For the better part of five years, you and Despayre made up Sinful Obsession, multiple time tag team champions...
Sean lets the mic twirl in circular motions as he lets those words resonate through the arena.
Sean: But then came a remarkable moment, Despayre discovered that he didn't need you to be a tag team champion. He discovered that the only champion in Sinful Obsession was himself, that he didn't need you. He discovered that you were the weak link, you were the one who made the team weak...
His smile gets larger.
Sean: Hence the reason Matheson and myself were able to do what no other team has done in five years, and that is beat you and Despayre. But why stop there Gabriel, since you can no longer hide behind Despy, why not sell your soul to Christian Underwood so he can do the job that your ex partner balked on.
Simone: Sean Jackson, putting his own spin of lies, instead of just telling the truth. Everyone knows why Despayre had to choose another partner.
Now it is Sean who is walking towards Gabriel, but stops within five feet of him. This is his chance to regain the championship and wants to avoid any conflicts...for the time being.
Sean: But that's what you've tried to avoid, isn't it? You want to bring up excuses, as if I have somehow cornered the market on it, but let's get real here, shall we? You see Gabriel, you went after my wife because that was the only legitimate option left open to you. My wife was targeted because I had gotten under your skin so badly, even you believed the asterisk next to your title reign.
It is then, that Sean's face lights up. His epiphany.
Sean: That's it, isn't it Gabriel? You want that stain removed from this title reign of yours, but the confidence to do it on your own isn't there. You want the world to believe that you are still the man who ruled the tag team division for five long years, but it's like putting a go cart engine in a Ferrari. The car looks good, but runs like crap.
Adams: Now that is totally uncalled for.
Sean: But yet, you want to justify your actions by turning all of this on me. Well Gabriel, I hate to be the bearer of bad news. But tonight, all of your excuses, all of your hiding, and all of your petty justifications are going to backfire.
Sean points towards the world championship.
Sean: Because by hook or by crook, one way or the other, that belt is coming home with me...and there isn't a damn thing that you can do to stop me.
Gabriel looks thoughtfully at Sean.
Gabriel: Are you done now? Oh good. You could put an insomniac to sleep for years when you start talking. Broken record much? Saying the same old stuff you've been saying for weeks Sean and there's only one man in the entire universe that actually believes any of it.
Gabriel points the microphone towards Sean Jackson.
Gabriel: I would ask people to guess but even the most stupid of people around figured out a long time ago that only you believe everything that falls out of your mouth because the rest of the world know the truth. The rest of the world know that you're all hype and not much else. I went for your wife because let's be honest, you're just her little ventriloquist dummy. Her hand is so far up your arse, making your lips move, we don't know where she begins and you end. You would NEVER have stepped up to me without me going to such measures. You'd have hid behind her like some keyboard warrior on the internet, hiding behind a screen. She was your screen Sean. She was your protection, and I had to break that. It worked, because I got to beat you again, and tonight, we will not buck that trend. Start working on the next reason why I'm still the champion after tonight, start working on your next rant, start working on your next excuse. You claim Despayre found someone better than me, yet I'm gonna be the one walking out with this title tonight, I'm gonna be the one with my head held high while you're counting how many lights are above the ring. I'm walking in the champ, I'm walking out the champ.
Gabriel cranks his neck closer to Sean's face, his voice turning into almost a whisper.
Gabriel: If I really am that bad of a wrestler, second fiddle to Big B, the way you're gonna feel tomorrow morning will leave you suicidal. Second rate in your eyes, yet still better than you...
Gabriel leans back with a smirk.
Gabriel: Really does suck to be you.
Sean responds with a smirk of his own.
Sean: That's right champ, just keep putting more pressure on yourself. But I've only one question to ask...
As Sean makes his way to the ropes, directly in front of Belinda and Jason. He points towards Gabriel.
Sean: How are you going to look in the mirror tomorrow after you've woken up and realized that it's gone?
Sean steps through the ropes and hops to the floor.
Sean: All gone?
He then winks at Belinda Simone while backing up the entrance ramp, his eyes glued on Gabriel and the world championship.
---
The camera cuts to ringside where we see Belinda and Jason getting ready to call the next match.
Adams: Coming up next we will see tag team action as Adam Stone and Joey Harris take on the Rebels on a Rampage, ROAR made a statement to the now former champs Dying Breed last week after they lost the title to the Surf Boys last week.
Simone: ......
Adams: Something wrong Belinda? You're normally a lot more talkative than this.
Simone: I'm just thinking about Steve Ramone.
Adams: Ugh, don't remind me, it's been a week and I still haven't gotten the smell out of my nose!
Simone: It's not that! I'm wondering what his next stunt will be! I've checked and he's not behind us this week!
Almost on cue the lights dim as we see a picture of Christian Underwood in his younger years on the titantron whilst the intro to "Like Toy Soldiers" by Eminem plays.
"Step by Step
Heart by Heart
Step by Step we all fall
Down like Toy Soldiers."
Rather than go into the song proper the intro repeats as we see footage of Christian wrestling and the footage isn't flattering to say the least mostly highlighting when Christian was on the receiving end of a beat down, being pinned, submitted and even showing his early days as a joke character.
Simone: Does someone in the production booth want to be fired?!
Adams: Either that or there's more to it.
The intro finally ends and the video fades in on the same pic only this time the pic has a massive red x over it and now includes Steve Ramone looking as cocky as ever with the following caption:
"LISTEN TO THE FANS! REINSTATE STEVE!"
Simone: Okay, it couldn't be more obvious at this point who's behind this!
Adams: Is Steve in the audience? Can we zoom in on him?
The cameraman eventually finds Steve who is laughing heartily with a big grin on his face, he's wearing another custom made shirt that reads:
"Ever wonder how Justin Decent got his job? Same reason the Mean Girls got theirs."
Simone: Nice to see he's as charming as ever.
Adams: Who's making those shirts for him? Let's move onto the next match!
---
Simone: Last week's Climax Control was not a good night for Dying Breed.
Adams: I'll say, first they lost the titles on their first defense to the Surf Boys of all people and then they got attacked by ROAR.
Simone: ROAR is in action next, let's take it to Justin!
Justin: The following tag team contest is scheduled for one fall! Introducing first, in the ring, Adam Stone and Joey Harris!
The two unknowns in the ring pose for the crowd but they don't seem that interested in them as a spotlight is shone on the ramp as Dark Tiger and Jeremiah stand on the ramp, and they head down the ring. The Fans go wild for them, and Jeremiah fist bumps with the fans.
Justin: Ladies and Gentlemen this opponents! Making their way to the ring, being accompanied by Diamond, at a total combined weight of 535 lbs. "Big Tiger" Jeremiah Hardin, "the Beast of Darkness" Dark Tiger. They are Rebels on a Rampage, R.O.A.R.!!!!!
Dark Tiger steps over the ring ropes and Jeremiah lowers the ropes for Diamond as she enters and he enters the ring and they get in the ring, and Diamond rips off Jeremiah's camo pants to reveal his wrestling gear and she kisses Jeremiah and she leaves the ring. Dark Tiger pats Jeremiah on the back as they stare down their opponents.
Simone: I wouldn't want to be Joey or Adam right now.
Adams: I think they'd rather star in one of ISIS's videos than be in the same ring as ROAR.
Dark Tiger decides to start things off for ROAR but that does nothing to make Adam and Joey's decision any easier as they keep arguing over who will start the match, eventually Adam gets into the ring prompting Jacob to call for the bell.
DING DING DING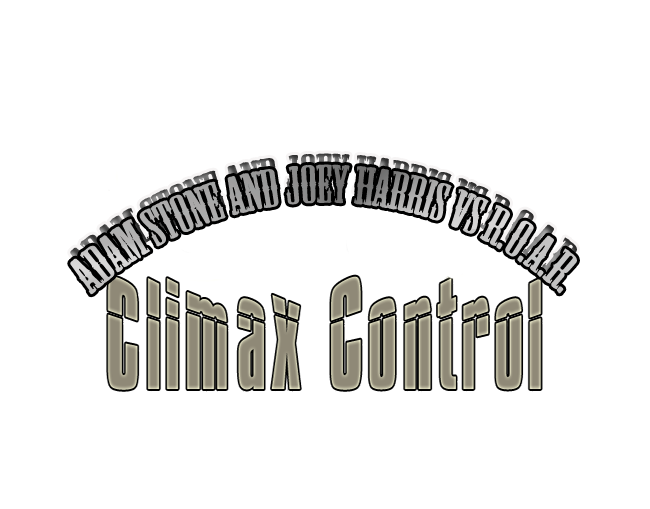 Simone: Normally I'd say that this should be good but this match may end up being like expecting a mouse to put up a good fight against a pack of lions.
Adams: My money's on the mouse!
Simone: I'm not even going to ask why.
Whilst that's going on the two men in the ring approach one another and Dark Tiger suggests a test of strength, Adam appears to accept at first but instead delivers a quick low blow and a DDT to the big man bringing him down.
Adams: Now you know why.
Simone: I'm not even going to point out how that answer doesn't even work with my analogy.
Adam goes for a quick cover 1....and Dark Tiger powers out sending the youngster flying, Dark Tiger is slow to get to his feet and Adam charges in for a Clothesline attempt but instead nearly gets his head kicked off by Dark Tiger's big boot.
Simone: I think Adam's head is in orbit right now.
Adams: Let's hope it doesn't crash into any satellites.
Dark Tiger goes for a cover 1....2....and Adam somehow kicks out, Dark Tiger shakes his head before picking up Adam apparently going for another move, whatever that move was it never happens as Adam manages to hit a jawbreaker and crawls over to his corner whilst Dark Tiger recovers from the jawbreaker and manages to successfully tag out to Joey.
Simone: Do they really think Joey will do any better?
Adams: Well they haven't tried attacking Dark Tiger's legs so these guys can't be that smart.
Dark Tiger has recovered by the time the tag was made and Joey springboards in looking for a dropkick, the dropkick connects sending the big man stumbling back and Joey immediately tries to go after Dark Tiger's legs as soon as he gets back to his feet.
Simone: Apparently Joey heard you.
Adams: It's just a matter of how effective it'll be.
Joey keeps up the attack but it doesn't seem to be doing much damage to the big man's legs, Adam calls Joey over as he enters the ring, Jacob tries to get him to leave the ring as the two youngsters discuss strategy apparently forgetting about Dark Tiger.
Simone: I think we just found the two biggest morons in SCW history.
Adams: They are just asking Dark Tiger to attack them.
Fortunately for the youngsters Adam does eventually leave the ring before Jacob can disqualify them, unfortunately for them it's only after he and Joey get sandwiched into the corner by a Stinger Splash courtesy of Dark Tiger.
Simone: Just like that, they just got ran over!
Adams: And Jeremiah's in the ring, it might be time for the Beast Mode!
The tag team specialists set Joey up and hit the Beast Mode in the center of the ring, Dark Tiger rolls Joey over for the cover 1....2....3!
Justin: Here are your winners, ROAR!
Simone: Jeremiah barely had to do anything tonight, it was all Dark Tiger!
Adams: I don't think we'll be seeing Joey and Adam again, call it a hunch!
Whilst ROAR celebrate with Diamond in the ring Joey leaves the ring and slumps down near Adam, two particularly large fans in the front row have a good laugh at their expense as ROAR leave the ring.
Simone: Where have I seen those fans before?
Adams: Wait, isn't that Cyrus King and Andreas Bergfalk? What are they doing here?
Simone: Andreas was in ASW but never signed with SCW and Cyrus hasn't made much of an impact in the wrestling world since he left SCW, maybe they are here to see what could've been.
The duo is soon joined by a third party who is quickly recognized as Steve Ramone, the suspended superstar has a big grin on his face as he hands the two big men a drink each which they toast with.
Simone: Wait, why is Steve sitting with them?!
Adams: I'd normally dismiss this as a coincidence but Steve seems pretty chummy to me, what could this mean?
Simone: I guess we'll have to wait and see.
---
The scene opens up backstage at Climax Control where we see tonight's challenger for the SCW Bombshell Roulette Title Jessie Salco warming up in preparation for tonight's match, as usual she has a Heavy Metal song playing in the background namely "Thrasher" by Evile.
Simone: I'm surprised that she isn't headbanging to that song.
Adams: I know I'm tempted too!
The song ends and she turns to her laptop to put another song on, she never gets the chance too as Ms. Rocky Mountains enters NXT's locker room and Jessie looks up.
Ms Rocky Mountains: Jessie you are moments away from your title shot against Natalie McKinley, any last minute thoughts?
Jessie: My thoughts? Natalie's talented but I've been in this company a lot longer than she has and that's counting her first run, she won't defeat me and I'll win the title.
Ms Rocky Mountains: But if that happens, what happens to your Internet Title shot?
Jessie thinks for a moment before shrugging.
Jessie: Like I said in my promo, I'll cross that bridge when the time comes, for now I have a title to win.
Jessie brushes past Rocky and walks down the hall as the scene cuts to ringside.
---
We find our way backstage to see Pussy Willow standing by with a microphone in her hand. She is full of smiles as she looks to her left. The camera slowly follows to see the duo known as Azz n Class! The crowd cheers for them as they rock and nod their head to the cheers. Chanelle Martinez turns around to show off her ample backside, twerking to draw in more cheers from the crowd. Torielle points down and mouths "Dat ass..." to the delight of the audience. Pussy shakes her head with laughter before raising the microphone to her lips.
Pussy: Hello Romania! I am Pussy Willow, and I'm standing by with special guests, Chanelle Martinez and Torielle Jackson, Azz n Class...
Chanelle: Respectively.
Torielle: Romania?! How you doooooooooin'?
Crowd: *POP!*
Chanelle tips the bill of her Yankees cap down so that it covers her eyes slightly as Torielle throws her hands up in the air to the cheers.
Chanelle: So y'all probably wondering what ya girls is doin' here in Romania.
Torielle: You see, we was lookin' to turn up with some drank, you know get a lil sumthin' sumthin'. And, well, we heard there was this party that never stops. Some of you might remember this crazy ass fool who used to wrestle for SCW? Al... Ales... Aleksei Koji?
Crowd: *LOUDER POP!*
Torielle: No DAT a face you don't forget. Well, we went to sleep on a bus in Moscow last night, and woke up here. So you know we had to come see the show and remind management that we still available for booking.
Chanelle: Now dat's some real talk. We...
"Ugh, nobody cares..."
Chanelle pauses mid sentence and purses her lips as she looks off camera. She sees former Bombshell Champion, Delia Darling, alongside former Bombshell Roulette Champion, Mercedes Vargas, along with the Bombshell Tag Team Champions, Veronica Taylor and Amanda Cortez. They stand there for a moment in all their glory, soaking up the camera exposure for a second before they start walking closer.
Torielle: Awww hell naw... How you gone walk right up into our interview like you own the place?
Veronica: Because we do, duh...
Amanda: I think these two ghetto girls smoked a little much crack before they came inside to say such stupid things.
Mercedes: Maybe if we don't move for a few seconds, they'll think we disappeared, and they'll chase down our scent.
Veronica: Veronica's Secret... available only on mean girls dot com *Wink*
Chanelle goes to lunge forward when Torielle holds a hand up, stopping her in her place. She gives her a nod as she takes a step forward, getting right in Veronica's face.
Torielle: Ain't nobody give a damn about you, or yo rank ass perfume that be smellin' like hairy dog cooch and jizz, aight? Now, my friend here wants to kick ya asses, but I'm bein' nice enough to stop her from doin' it...
Delia: Why? Would it be because when we beat z'e holy fuck out of her, and she asks you why you didn't try to help her, you don't wish to explain to her z'at you sat back and watched, shaking in z'e puddle of piss forming around your knock off Alexander McQueens? Yeah, I would too. Sorry bout it...
Delia reaches her hand back, getting fives from each of the girls, all while maintaining eye contact. Torielle looks back at Chanelle with a laugh. Chanelle cups her hand over her mouth.
Chanelle: Ohhhhhhhhhhhhhh! So you chicks wanna talk about knock offs...
Torielle: Oooooooooooh gurrrrrrrrrrrrrl! It's Sunday. Take us to church. Gone and preach it, gurl.
Chanelle: How about dat tatted up slut over there wit fish hooks through her cheeks, and dem knock off tits from some back alley doctor? Gurl, lefty and righty ain't twins. And don't even get me started on Lil Miss Thang ova there. I was watchin' her bitch about y'all losin' ya belts a few weeks back, and dat West Side Story knock off accent? Bitch, please! And where to start on "z'e Fransh poodle" routine...
Delia: We don't deal wi's z'is anymore! Do we?
Delia looks back to her Mean Girls sisters, who slowly shake their heads, all feeling the sting of Chanelle's insults. Delia takes a step forward, pushing her chest firmly against Chanelle's, looking down into her eyes with pure contempt. She takes in a breath, ready to continue, but instead, she grips onto Chanelle's hair, shaking her until extensions come out between her fingers. Chanelle shouts, but before Torielle can do anything, Mercedes hits a spinning kick to her chest, knocking her back. Veronica leapfrogs over Mercedes, and lands on top of Torielle, throwing punch after punch to her face. As Delia swings Chanelle around by the hair, Amanda rips Chanelle's top off and wraps it around her neck, choking her with it. Delia takes a few steps back as Amanda swings Chanelle forward with a Snapmare. She continues to choke as Delia leans down with lipstick, writing on her face. Veronica chokes Torielle as Mercedes leans down and does the same. Both members of Azz n Class fade out just as Mercedes and Delia finish their art work. The camera pans out to see Pussy Willow pressed against a wall. Delia and Amanda lift Chanelle up, as Mercedes and Veronica lift Torielle up. On their foreheads is scribed "Ghetto" and "Trash" along with horribly overdone make up drawn across their faces.
Delia: Don't FUCK wi's z'e Mean Girls!
With that, Delia bends Chanelle over and shoves her head between her legs. Veronica takes charge of Torielle as both head across the hallway toward the catering table. Delia lifts Chanelle up into the air as she charges forward while Veronica sets up the Exed Out. Both hit their finishers through the table at the same time as the crowd boos. They get up and clutch hands together, laughing and hollering proudly. They laugh as they walk off with a skip in their step to join the other Mean Girls. They walk along, stopping right in front of Pussy Willow.
Amanda: I'm afraid you might want to run along melon tits, or you will be finding out what Mean Girls can really do... just like Holly hehe.
Pussy freezes in place, shaking as she looks over to Delia, having felt this already at her hands. Delia lunges forward at her violently.
Delia: MOVE!!!
Pussy takes this cue and runs off. This causes more squeals and laughs from her sisters as they celebrate their small victory, walking off down the hallway proudly.
---
Natalie McKinley is sitting in a dressing room, having already changed into her ring attire of a yellow two piece outfit, with matching knee pads and black boots. Natalie is sat holding the bombshell roulette title with both hands, staring at the title, when she is approached by Pussy Willow.
PW: Excuse me, Natalie. May I ask you a few questions about your match tonight?
Natalie looks up at the reporter, and smiles politely.
Natalie: Yes, of course.
Natalie puts down the bombshell roulette title; she then rises to her feet, to stand next to Pussy Willow.
Natalie: What would you like to ask me?
PW: Well, after seeing the way that you were just looking at your title, are you worried that you're going to be saying goodbye to it soon?
Natalie laughs off Pussy Willow's observation, and shakes her head.
Natalie: I'm not worried about the possibility of that; whenever a title is on the line, there's always a chance that a new champion might be crowned - it's up to the champion to remind everyone of why they won the title in the first place, and to show that they are good enough to keep hold of their title.
Natalie looks away from Pussy Willow, and towards the bombshell roulette title.
Natalie: No, the reason why you found me sat clutching my title, is that I'm still getting used to the feeling of being a champion.
Natalie then turns back to Pussy Willow.
Natalie: The Bombshell Roulette Championship is the first title that I have held in my career, and I am proud to be the SCW Bombshell Roulette Champion. It is only three weeks since I won the roulette title, and I am not about to let it be snatched from my grasp so soon - when I set foot in the ring later, with Jessie Salco, I'll remind everyone of why I was able to win the title at Blaze Of Glory.
PW: So, as champion, you're not worried about who will be the bombshell to knock you off your pedestal, like Mercedes Vargas suggested you should be?
Natalie laughs again.
Natalie: I know that my reign as champion will have to come to an end at some point - nothing lasts forever. But that doesn't mean that I'm being kept awake at night, worrying about when my reign will end, and at whose hand - Mercedes doesn't need to worry about my sleeping patterns; Jessie could be the one to end my reign - it's up to me to prevent that from happening.
PW: Speaking of Jessie Salco, during the past week she said that you need be prepared to prove that your win against Mercedes Vargas at Blaze Of Glory wasn't a fl...
Before she can finish her sentence, Pussy Willow is interrupted by Natalie, whose tone of voice conveys frustration.
Natalie: You know, people using the f word in reference to me is getting tiresome. I defeated Mercedes twice in the space of fifteen days, firstly to earn a shot at the roulette title, and then secondly to win the title - what more proof do people need that I deserve to be the champion?
Natalie shrugs her shoulders.
Natalie: On Friday, I stated that I want a piece of the spotlight that Misty has vacated - on second thoughts, perhaps I also should have said that I want respect.
Natalie sighs.
Natalie: I don't know what will change people's opinions - I suppose all I can do is continue to win matches. Now that I'm the Bombshell Roulette Champion, I'm heading into this match tonight with more pressure on me than I've ever experienced previously in my career - and I fully intend to show that my broad shoulders are strong enough to cope with the weight of that added pressure.
PW: In the build up to tonight's match, both yourself and Jessie mentioned the mixed tag team match that the two of you were involved in seven weeks ago, in your hometown of Cardiff; you were on the winning side that night, and judging by your comments, you appear to be confident that you will be victorious again tonight.
Natalie nods her head.
Natalie: Absolutely.
Natalie pauses briefly, before continuing.
Natalie: I do agree with at least one thing that Jessie had to say, which is that, in the match we had in Cardiff, she was held back by Steve Ramone. Well, tonight Jessie gets the chance to show what she can do against me when she doesn't have a tag team partner to worry about - tonight, we get to put on the best match possible for the SCW fans here in Bucharest, just the two of us. But once the match is over, I'll be the one getting my hand raised in victory, just like last time.
PW: Okay, well, do you have anything else that you would like to say?
Natalie's smile returns, as she replies.
Natalie: Only that I wish to add to what has already been a great sporting weekend for Wales: on Friday, cyclist Geraint Thomas won the E3 Harelbeke race, in Belgium; yesterday, our national football team won convincingly, away to Israel; and tonight, SCW's Welsh bombshell will successfully defend her title.
PW: Natalie, thank you for your time.
Natalie: You're welcome.
The scene cuts away.
---
"Undegpedwar" by Y Niwl begins to play over the PA system, which is the cue for a smiling Natalie McKinley to walk through the curtains, and out onto the stage. After taking a moment to scan the cheering crowd, Natalie makes her way towards the ring, and as she does so, she slaps the hands of some of the fans that reach out to her, before breaking into a jog, that culminates with her leaping up onto the ring apron. Natalie then steps through the ropes, and walks to the center of the ring, from where she again surveys the crowd. Buoyed by the positive reaction that she has garnered from the fans, Natalie smiles wider, before she then turns her focus towards her opponent.
Simone: Natalie looks prepared for a fight tonight.
Adams: Yes, she does Simone. She is looking very hot as well.
"Revenge, is a meal Best Served Cold..."
The lights dim as the fast, charging riff of ""Like Angels Weeping (the dark)" by Kataklysym tears the PA System a new one and Jessie comes out with her brother Jake, the two do some headbanging at the top of the ramp before Jessie gets a running start before sliding into the ring, once she's on her feet she poses for the crowd before showing off her NXT armband and waiting for her opponent.
Simone: Jessie seems a little conflicted tonight.
Adams: If she wins tonight then what happens to her challenge toward Roxi?
Both ladies are standing in their respective corners as Jason Adams stands up from his seat.
Adams: Ladies and gentlemen, I would like you all to direct your gazes toward the screen.
The Roulette Wheel appears on the screen. A hand enters the shot to give it a spin. The wheel goes around and around before it stops. Jason Adams shrugs his shoulders at the decision.
Adams: Take it away, Justin Decent.
Jason sits back down in his chair as the camera cuts back toward the ring. Justin Decent is standing there with Jasmine St John right beside him.
Justin: The following Submission Only match is scheduled for one fall and it will be for the Sin City Wrestling Bombshell Roulette Championship. The official for this match will be Jasmine St. John.
Jasmine remains perfectly still as Justin continues.
Justin: Introducing first the challenger, she hails from Miami, Florida. She is a one time SCW Bombshell Roulette Champion, please welcome the resident Metalhead, Jessie Salco.
Jessie lets out a scream as her Romanian fans echo her name.
Justin: and her opponent, she hails from Cardiff, Wales. She is the current reigning and defending SCW Bombshell Roulette Champion. Please welcome, The Welsh Princess, Natalie McKinley.
She climbs up to the top while waving toward the crowd. Justin Decent leaves the ring as Jasmine takes full control.
Simone: This should be a great match. A submission only match for the Roulette Championship.
Adams: The rules are simple. You must make your opponent tap out. There is no disqualifications or count outs. Pinfalls really mean squat.
Jasmine holds up the championship high in the air while the two ladies are getting extremely anxious. Jasmine walks over toward the ring techs to hand the title over to them. Right as she does that, Jessie breaks into a full sprint toward Natalie but gets met with a jumping knee to her chops.
Ding ding ding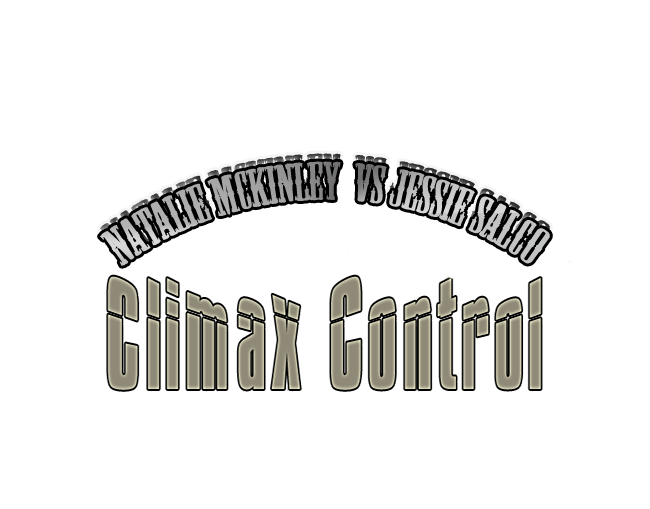 Adams: We are underway in this Submission only match for the SCW Bombshell Roulette Championship.
Simone: Jessie tried to get a quick on the champ but that was easily thwarted.
Natalie reaches down and lifts Jessie back up to her feet. She manages to land a few right forearms across the face of Jessie before she blocked the rest. Jessie fires back with a few hard shots of her own. Jessie continues to throw rights and lefts at Natalie who starts backing up. Jessie continues the pressure as she backs Natalie into the corner. With her in the corner, Jessie strikes with the tip of her elbow hitting Natalie's temple. She tries to fall over but Jessie stops her by driving her knees into her gut.
The crowd seems to be into the early goings of the match as Jessie backs away from Natalie a little. The allows a little room for her to move and breath. However it doesn't last long as Jessie bounces off the ropes and connects with a running bulldog. Jessie notices Natalie still moving around the mat as she runs toward the ropes. Right before she gets to them, she uses the ropes to spring herself back toward Natalie but Natalie quickly rolls out of the way. Jessie lands hard on her stomach after the ill-advised moonsault attempt.
Simone: What was Jessie thinking?
Adams: I don't think Jessie knows a single submission hold.
Simone: Yeah, you're right. I haven't seen her make anyone tap out.
Natalie makes her way back up to her feet. She is trying to regain her composure while Jessie slowly gets back to her feet. Natalie walks over toward Jessie and places her in a side headlock. Jessie starts throwing her arms in the air as Natalie tries to get a tighter grip. Jessie continues to flail her arms when Natalie places leg behind hers. She then falls backward which causes Jessie's neck to violently snap back. Natalie keeps her grip on Jessie's head while she drives her knees into her skull. Natalie repeatedly drives her knees into Jessie's head as the crowd is shocked with this vicious streak coming from this nice woman.
She eventually gets back up to her feet while dragging Jessie back up to hers. Natalie drops one hand while sneaking behind Jessie. She wraps Jessie in a half nelson before throwing her over head. Jessie's back and neck land hard on the canvas as Natalie looks at her handiwork.
Simone: Natalie showing a mean streak.
Jessie slowly sits up as she is holding the back of her neck. Natalie wastes very little time by bouncing off the ring ropes but as she goes to drive her knee into the side of Jessie's head. Jessie blocks the knee strike then retaliates with a quick kick to Natalie's gut. Natalie keels over as Jessie kips back up to her feet. Still feeling the effects from that half nelson suplex, Jessie strikes with a knee of her own to the side of Natalie's head. Natalie falls to the mat as Jessie starts stomping repeatedly into Natalie's midsection.
Jessie gets into a mounted position and starts raining heavy shots down onto Natalie's head. Natalie tries to cover up but Jessie grabs a hold of her arms. Jessie rolls over onto her back while wrapping her legs around Natalie's stomach and keeping a strong grip on her wrists. Natalie grimaces in pain as Jessie continues to apply the pressure.
Adams: Where did Jessie learn that hold?
Simone: She is squeezing the life out of Natalie.
Jasmine questions if Natalie wants to give up but she shakes her head. Jessie screams at Natalie to give up but she still says no. Natalie musters enough strength to drive her knee into the thigh of Jessie. Jessie yelps in pain as Natalie repeats the same action. Natalie repeatedly drives her knee into Jessie's thigh as it finally makes her to let go of her grip. Natalie grabs at her sternum while Jessie is having a hard time standing up. Jessie finally gets to her feet as Natalie is walking towards her.
Before Jessie could swing at her, Natalie strikes first with a vicious discus clothesline. Jessie goes down again as Natalie is still favoring her stomach. Natalie decides to fight through the pain as she lifts Jessie up onto her shoulders. Jessie is barely moving as Natalie lifts her high into the before driving her gut first across her knees.
Adams: Holy cow, Winds of Change.
This is the point of the match where Natalie would go for a pin but that's not the case tonight. She quickly crosses Jessie's legs together before stepping over them. She manages to trap one of Jessie's arms in the cross face that she has locked on.
Simone: The Fairy tale Trap. This is it.
Natalie cranks back applying more pressure as Jessie screams out in pain. She struggles to get towards the ropes but Natalie readjusts herself. Jessie has a small trickle blood coming out of her mouth while tears are streaming down her face. The pain begins to get unbearable as Jessie decides to tap out. Jasmine sees Jessie tap the mat as she signals for the bell.
Once the bell sounds, Natalie quickly lets go as she grabs at her own stomach.
Justin: Here is your winner and still the SCW Bombshell Roulette Champion....Natalie McKinley
Natalie's music plays as she is helped back up to her feet. Jasmine hands her the title as she holds high into the air. The crowd is going crazy as Natalie immediately checks on her opponent. Natalie stays near Jessie's side as her music continues to play.
Simone: Natalie proved that it wasn't a fluke.
Adams: Mercedes had better kept a close eye on this match tonight.
---
The cameras cut inside the dressing room of Travis Nathaniel Andrews as he is getting ready for his match. His best pal, Ralph Lorenzo, is standing right beside him.
Travis Nathaniel Andrews: You know something Ralph, tonight, I will show the world why I am the best in ring technician in the world. Krissy Filapovich, what ever her name is. Thinks she is better than me. Really, what has she done since coming to SCW. Oh that's right, getting her ass handed to her on a silver platter. Yes, I am 1 for two here but let's not forget one thing. I carried Melody Grace in two matches.
Ralph Lorenzo: It will be so funny watching those three numbskulls out fuck themselves.
Travis: Ralph, will you please let me do all the talking? This is why, I never bring you along. You always find a way to screw something up. You should feel honored that I am even allowing you to share my spotlight. Just like my tag partner tonight, should feel very privileged to be sharing my spotlight. Because if this wasn't for official business then this bitch would remain a low class whore.
Ralph pauses as Travis just continues on
Travis: Tonight, Romania will get one good glimpse of Mr. TNA and after tonight. This disgusting cess pool will perish underneath my boot. If you anyone has a problem with that, well I say DEAL WITH IT.
Travis and Ralph share a laugh as the camera cuts away
---
Our cameras are focused on Simone and Adams who seem to be chattering back and forth about random things. We take a closer look, trying to see what they are saying to each other as we cut to the announce table,.
Adams: Well, we have heard a lot since Blast from the Past 4 about Andrew Watts and Gabriel, however we have yet to see anything from the two of them other than a live feed from Vegas from Watts and a few words from Gabriel towards Watts... not exactly the build up that the fans have hoped for.
Simone: I honestly couldn?t agree more about it Adams, I mean? what is it with Watts and claiming he hates Europe and won't come to Europe. This is his job, his promotion and if he wants to be taken seriously, he needs to get his ass out of Vegas and...
Just as Simone is about to finish her sentence we are interrupted by static on the big screen, we focus on it as we see a long black stretch limo pull into the backstage parking lot.
Adams: Hmm, interesting, do you think this could be who we think it is?.?
Simone: I honestly do not know, but it would make sense that if it was that person, we would be interrupted right now... as we are talking about them....
The back door of the limo pops open and just as it does, our feed starts to get blurry, static starts kicking in and we seem to have lost connection with what is going on in the backstage parking lot.
Adams: Oh come on! What the hell, somebody fix this and quick! The door just opened, who is in that limo?!
Simone: Of course, have to love these crappy connections here in Europe, this would never happen back home.
The static starts to fade away as we hear the limo door slam shut. Finally we get back to our clear view of the backstage area but not quick enough, as all we hear is footsteps walking away from the limo... nothing more, just a visual on the limo, and footsteps walking away.
Adams: So, do you think that was Andrew Watts? Or do you think we are just over thinking, or hoping...
Simone: I really do not know, but something tells me that, whoever that was? the static was NOT an accident, they did not want us to see them. Or at least, that is what my over thinking is telling me..
---
Justin: The following contest is a mixed tag team match, introducing first...
The opening portion of "I Came to Play" echoes through the Dinamo Polyvalent Hall sound system. The lights change to a gold tinted color which floats around the place. Ralph Lorenzo walks through the curtain first as the Romanian crowd is confused for a second. The first break in the song comes over the speakers as Travis Nathaniel Andrews walks out behind his best friend. Ralph is wearing a "This place sucks" T-Shirt while Travis is donning his secondary wrestling outfit. He doesn't seem to be all that pleased to be here in Romania as he slowly walks down the ramp.
Justin: Ladies and gentlemen, please welcome Travis Nathaniel Andrews
The look of disgust stays on Travis' face as he hops up onto the ring apron. Ralph walks around the ring and leaps up onto it as well. Travis swings his leg through the ropes followed by the other one as Ralph quickly enters the ring. Travis walks over to the turnbuckle but he leans against it. He continues to show his utter disgust while waiting impatiently for the match to start.
Justin: and his partner...
Cherry Pie by Warrant starts up and out steps Krissy Filapovich the newest wrestler to grace the SCW with her humble presence. Krissy begins her way down the ramp. Once she reaches the ring she stops, smiling wide. She enters the ring by sliding under the bottom rope. She gets to her feet, looking around at those who cheer for her. Enjoying the sound of her name as they call it out from their lips.
Justin: Hailing from Fort Worth, Texas she stands at 5 foot 6 inches tall and weighs about 131 pounds. She is... KRIIIIIIISSY FILLLLLAPOVICH
Cheers are heard getting louder
Justin: And their opponents
The heavy beat of Orgy's 'Opticon' begins to sound over the public address system of the arena. The fans turn their attention to the stage atop the entry ramp to await the entrance of the 'disturbed one' and their wait is rewarded. Despayre steps out onto the stage, holding his teddy bear, Angel, by the fuzzy arm in one hand, with Synn at his side and they are greeted enthusiastically with cheers.
Justin: From Vancouver, British Colombia, Canada, weighing in at one hundred and seventy ix pounds, he is Despayre!
The gothic mental case briefly holds 'Angel' up in the air to let 'him' bask in the cheers too, and they then start to move along the entry aisle, and closer towards the ring. His movements are slow, methodical, and he avoids being touched by the many hands reaching out to him but allows his bear to greet the fans. Arriving at ringside, he slides "Angel" into the ring and rolls under the bottom rope himself. Again grabbing his 'security' bear, he crawls across the ring on all fours and deposits himself into a neutral corner where Synn joins him for the pre-match pep talk.
Justin: And his partner...
"Help is on the Way" plays over the PA system. Once the lyrics begin, Roxi Johnson emerges from the backstage area, She pauses at the top of the entranceway, soaking in the atmosphere. She stares ahead at the ring and begins a slow walk towards it.
Justin: From Tampa, Florida, weighing in at one hundred and thirty two pounds, she is the SCW Bombshell Internet champion, she is Roxi Johnson!
She pauses from time to time looking around the arena. After a moment, she steps on the apron, and enters the ring through the ropes. Once inside, she runs to the nearest corner, jumps on it, and raises her arms to the cheers of the audience.
DING DING DING!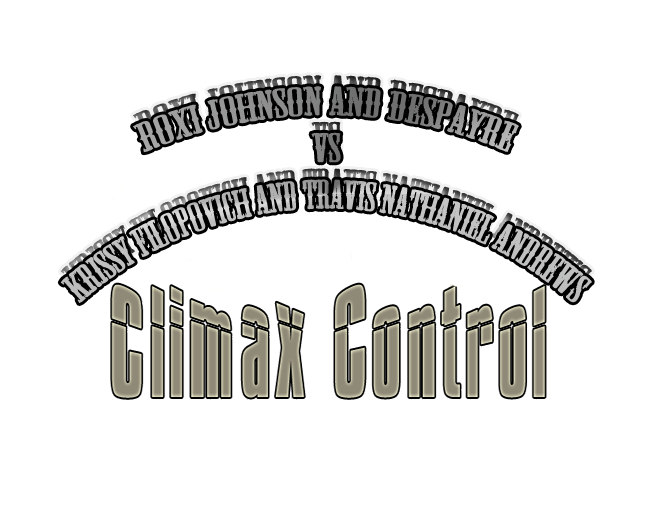 Despayre and Andrews start the match. Both men circling around each other but Travis jumps in with a shot to Despayre's head, catching the youngster off guard. Travis goes to work on Despayre, catching him with two solid shots in the head before pulling him close and lifting him over with a snap suplex. Travis quickly returns to his feet, smirking arrogantly as he puts his arms to the side, getting boos from the crowd.
Adams: This guy knows how not to win friends.
Travis stomps on Despayre, catching him with a kick to the ribs. Travis pulls Despayre to his feet and catches him with a sharp elbow to the jaw and sends him backwards towards the ropes. Despayre walks away from the ropes, turning his back towards Travis, but Travis clubs Despayre with a forearm to the back of the head. Travis puts his hands in a claw position and rips down at Despayre's back with a back rake. Despayre winces in pain as Travis sticks his nails in but Travis stays on the attack by spinning Despayre around. He grabs Despayre by the arm and jumps in the air with a double knee armbreaker, pulling Despayre's arm across his knees. Despayre rolls away in pain and pulls himself up, standing in the corner. Travis charges in, looking for the Acne Trouble, but Despayre moves to the side, causing Travis to splash himself in to the corner.
Adams: Just like when I go trick or treating, nobody home!
As Travis stumbles from the corner, Despayre jumps in the air and wraps his arm around Travis' throat and pulls him down with a zig zag! Travis rolls away from Despayre, but Despayre gets to his feet quickly and pulls Travis to his feet. Despayre take Travis by the hair and whips him across the ring.
Simone: Hair pull whip.
Adams: Mr TNA isn't gonna like that, his hair is all messed up now.
As Travis gets to his feet, Despayre charges and jumps in the air with a heel kick, catching Travis perfectly on the jaw and sending him to the canvas. Despayre bounces off the ropes, running towards Travis and nailing him with a rolling thunder, crushing Travis under his weight. Despayre quickly returns to his feet and runs around Travis excitedly before dropping an elbow on him. Despayre lifts Travis' legs in the air but Travis kicks Despayre off and gets himself to his feet, but Despayre charges at him and nails him with a flying head scissors and sends him flying across the ring and in to his own corner. He reaches out tagging in Krissy Filapovich, but to Despayre's disappointment.
Simone: Despayre might be disappointed, but it's never disappointing seeing Roxi and Krissy in the same ring
Adams: I agree but for completely different reasons.
Roxi and Krissy charge at each other, Krissy leapfrogging Roxi's charge and spinning around to see Roxi return. As Roxi returns, Krissy picks her up and nails her with a spinning spinebuster, crashing Roxi painfully in to the mat.
Adams: That's a teeth rattler.
Krissy gets to her feet and pulls Roxi with her, wasting no time as she drops down with a European uppercut and sending Roxi back to the canvas. Krissy kicks Roxi in the ribs, forcing her to roll to the ropes, and Roxi pulls herself up to her feet but Krissy forces her in to the corner with a hard shot. Krissy pulls her hand back and nails Roxi with a backhand chop across the chest. She pulls her hand back again and nails Roxi with a second backhand chop. She grabs Roxi by the head and turns her around, stepping on to the middle rope. Krissy dives off with a huge tornado DDT, crushing Roxi's head in to the canvas. She rolls Roxi on to her back and hooks the leg as Drew Patton drops down to make the count
1...
2...
Roxi gets her shoulder up
Simone: Krissy nearly pulled off a win there.
She pulls Roxi to her feet but Roxi jumps quickly and catches Krissy with a dropkick to the knee. Krissy buckles to one knee. Roxi steps back and charges at Krissy, jumping in the air and catching Krissy in the face with a quick shining wizard, knocking the Texas native on to her back. Roxi pulls Krissy to her feet and moves her towards the ropes. Roxi jumps up on the ropes, using them as a springboard and nailing Krissy with a springboard DDT. Roxi looks across the ring and runs towards the rope, jumping on them and flipping back with a lionsault!
Simone: Reality bites!
Roxi hooks the leg and Drew Patton drops down to make the count
1...
2...
Krissy pushes Roxi off!
Simone: Close call...
Roxi grabs Krissy to her feet and nails her with a single leg dropkick, sending her back across the ring. She looks towards Despayre and moves over, tagging him in to the match.
Adams: Damn, I was loving watching the women go to town in this one.
Travis charges in the ring but Despayre is waiting for him in the center and lifts Mr TNA over with a quick hip toss. Travis looks surprised as he gets to his feet, but is lifted over with another hip toss. As Travis gets to his feet again, Despayre catches him with a throat thrust. Mr TNA stumbles towards the ropes and Despayre runs towards him, but Travis ducks, lifting Despayre over his shoulder. Travis smirks, not seeing Despayre land on the middle rope.
Simone: Turning around might not be your wisest move Travis...
Travis does turn around, only to see Despayre leap at him, but Travis catches him in midair and nails him with an exploder suplex!
Adams: Now that is what you call some serious quick thinking.
A wide smirk comes over Mr TNA's face and he turns to cover Despayre.Drew Patton drops down to make the count
1...
2...
Despayre pushes a shoulder up!
Simone: Wow!
Adams: Still some fight left in Despayre!
Travis pulls Despayre to his feet and hooks him up in a pump handle position before dropping him down with a pump handle shoulder breaker. He pulls Despayre aggressively to his feet and steps to Despayre's side, attempting a Russian leg sweep, but Despayre elbows Travis in the head and spins him around, kicking him with a knee to the gut and nailing him with an X-Factor. Despayre goes for the cover and Drew Patton drops down to make the count
1...
2...
Travis kicks out!
Adams: This one is backwards and forwards like a carnival ride.
Despayre moves towards his corner, reaching out and tagging in Roxi, forcing Krissy to enter the ring. Krissy moves towards the middle of the ring, as does Roxi, but Roxi strikes first with a twisting jumping back elbow, catching Krissy on the jaw. Krissy quickly gets to her feet but Roxi strikes again with an enziguri, taking Krissy down. Krissy tries to shake off the effects and return to her feet but Roxi charges again, jumping in the air and catching Krissy's head and spins around with a standing tornado DDT and crashes Krissy in to the canvas.
Simone: Roxi is on fire!
The fans start to get behind Roxi as she pulls Krissy back to her feet and slams her towards the corner. Roxi stands in the corner and jumps up on the ropes, nailing Krissy with a split legged moonsault!
Simone: Superstar Press!
Roxi gets to her feet and lifts Krissy's legs and lifts them up for a sharpshooter. She steps forward, but as she leans down, Krissy punches Roxi in the head, sending her flying on to her back. Krissy kicks Roxi's legs off and returns to her feet. As Roxi sits up, Krissy charges at her with a huge knee to Roxi's face, sending the resident superheroes head bouncing off the canvas.
Adams: That looked plain evil.
Krissy leans against the ropes and waits for Roxi to return to her feet. As she does, Krissy leans forward with a handstand before turning it in to a head scissor takedown!
Simone: Over Your Head!
Adams: If I had a dollar every time that phrase was mentioned to me, I'd be a rich man.
Roxi rolls towards the corner and Krissy charges, jumping in the air and nailing Roxi with the Blonde Splash! As Roxi stumbles out of the corner, Krissy takes her by the head and charges out with a running bulldog! Krissy waves her hands to the side, indicating...
Simone: Krissy could be looking to end this!
Krissy jumps up with a hurricanruna, looking for Famous, but Roxi drops her down in a sit out powerbomb.
Adams: Great reversal!
Roxi crawls to her corner and tags in Despayre. Travis charges in to the ring and Roxi and Krissy lay motionless on the canvas, both gasping for air. Drew checks on the women, allowing Mr TNA to put a thumb in Despayre's eye!
Adams: The ref didn't see it!
Despayre throws wild blind punches as Travis moves his chin out of the way of every one of them, before forcing his shoulder in to Despayre's gut and driving him backwards in to the corner. Travis lifts Despayre on to the top rope and climbs up. He lifts Despayre up and off the top rope with a superplex!
Simone: Ace In The Hole!
Adams: And we know what that's a set up for.
Travis moves towards Despayre's legs and lifts them up, turning in for a figure four leglock.
Simone: He's going for the Casino Robber!
As Travis spins around, Despayre kicks him in the rear and sends him flying back in to the corner. Despayre gets to his feet, and moves towards Travis and spins him around. Despayre lifts Travis' legs over the ropes before stepping back.
Adams: This is gonna hurt!
Despayre runs back towards Travis and kicks him low and hard!
Simone: Shattered Dreams!
Travis' eyes widen as he falls face first out of the corner. Despayre quickly pulls Travis to his feet and sets him up with a package piledriver before dropping Travis on his head!
Simone: Pit of Despayre!
Adams: How did Despy lift a man over seventy pounds heavier?!?!
Despayre cover Travis and Drew Patton turns around and drops down to make the count
1...
2...
3!
DING DING DING!
Justin: The winners of the match.... Despayre and Roxi Johnson!!!
Simone: Despayre and Roxi have won it!
Adams: What a great match that was. The experienced SCW stars may have picked up the win but I was impressed with Krissy, and oddly Mr TNA. Both have big futures here in SCW.
---
Scott:: Ladies and gentleman, I'd like you to please welcome my guest at this time, the current SCW Internet champion, KAIN!
The camera backs up a few as Kain steps into the picture from Mr. Oliver's left side as he positions the championship belt on his shoulder. He smiles widely, then stares off into the distance as the fans cheer or boo him.
Scott:: At Blaze Of Glory IV, you did what many thought to be impossible. You walked into that arena, took on Bruce Evans, and defeated him for the title. But he's back on the warpath and his words to you were not so kind. How do you plan on responding to his comments?
Taking the title off his shoulder, he shows it off to the camera and looks at the device, now talking to Bruce and the audience that's watching live and at home.
Kain: How, you ask? By what I'm about to do tonight! You see, Scott, I meant it when I came back at Inception. I was going to not let ANYTHING get in the way of my success and so far, I'm doing quite well. Granted, I shouldn't be overconfident and to make it quite clear, I'm not. Bruce gave me something to think about, but his effort or time into the match wasn't enough. The excuse that he has his mind elsewhere is nothing but bullshit to my ears. Tonight, I'm going to walk in with every intention of showing him, the bosses, and the world as to why I am focused and ready to go. No matter who challenges me, both old and new, I'm ready to embrace the carnage and destruction that awaits me inside that ring. Bruce, I don't care for what you said to me. It's the same, typical BS that I've heard from other folks. Some were successful in beating me, but others weren't. The only thing you and the rest of those pack of fools have in common is the fact that you cannot destroy me. No matter how hard people attempt to kill me, I somehow make it back from the ashes and become EVEN stronger. Screw your newfound confidence and hope for the future! I honestly don't care, because I'm focused on the job that's tonight and I will and shall not let anyone try to take me out of the game permanently. Also, to set the record straight, this is no longer YOUR title. Remember the beating I gave you, not to mention the fact that I pinned your sorry, worthless ass at Blaze Of Glory IV and won that title straight and clean? Because of that, boy, what I did allows this title to be MY title! You can try to erase me from the record books all you like, but you won't. I'm currently on a rampage and I don't think I can be stopped anytime soon! So TRY to beat me down, TRY to win my title back, because you will FAIL on both counts! I hope you're ready to learn your lesson once again and when it's all said and done, they won't be crying out YOUR name, but they will be crying out MY name instead! For I am Kain, The King Of Kings, and after tonight, Bruce Evans, you'll be one of the many victims to fall on your knees and bow to me for eternity! See you in the ring tonight, bitch!
Smirking at Scott, he hoists the title on his shoulder and walks away laughing as the reporter stares after him, the camera fading to black for now.
---
The camera focuses on Ms. Rocky Mountains, standing backstage holding a microphone and smiling brightly in to the camera.
Ms Rocky Mountains: SCW is full of surprises as we've seen already tonight, but one of the biggest surprises in history took place right here on Climax Control last week when the tag team championships changed hands. Ladies and gentlemen, my guests at this time is the two men who caused this shock, The Surf Boys, Narly and Radical!
Narly and Radical walk on to the camera, smiles on their face.
Ms Rocky Mountains: How does it feet to be holding the SCW Tag Titles for the first time in your career?
Narly: Heavy...
Radical: Sha! Those things weigh like a lot, holding them for too long makes your hands tired.
Narly: Also leathery, cause those things are so made of leather.
Radical: And shiny! I dropped mine today cause the gold was too shiny.
Rocky looks side to side at the duo.
Ms Rocky Mountains: I didn't mean that, I mean what does it feel like to be champions?
Narly: Like normal, sleepy, hungry, urge to surf.
Radical: But mostly sleepy cause those titles are heavy and they tire you out.
Ms Rocky Mountains: I mean... Nevermind. Did you ever think you'd hold the tag titles in SCW.
Narly: We've held them before.
Ms Rocky Mountains: You have?
Radical: Sha! Like Sinful Obsession let us hold them once while they signed autographs for the fans and they were totes heavy then too.
Ms. Rocky Mountains rolls her eyes at the smiling Surf Boys.
Ms Rocky Mountains: What are your plans now you're champions?
Narly: Our plans is like to so go find a Burger King in Romania before we leave cause that would be totally awesome.
Ms Rocky Mountains: I mean are we gonna see you on SCW shows more?
Radical: Sha! Like every champion should totes appear every week so they can like, show off how awesome their belts are.
Ms Rocky Mountains: Guys... where are your belts?
Narly and Radical look at each other confused.
Narly: Radical's got them.
Radical: Nu uh dude, you got them.
Narly shakes his head.
Narly: Nu uh.
Squeaky voice: Is this what your looking for?
Narly and Radical look at each other.
Radical: Who said that?
Narly looks relieved.
Narly: You heard that too? Oh thank god, I thought that was a voice in my head.
Squeaky voice: Down here
The three look down to see assistant to Hot Stuff Mark Ward, Miss Minnie, holding the tag titles, struggling with the weight of them.
Radical: WHAT THE HELL IS THAT?!?
Narly: I think it's a cat.
Ms Rocky Mountains: That's not a cat, that's Mark Ward's personal assistant!
Radical: Dudette, those belts are almost as big as you are!
Miss Minnie: Aren't you a smart one?
Radical: Why thank you tiny cat person.
Miss Minnie: Little help?
Narly: You're not little, you're fun sized but we can totes give you help.
Narly and Radical reach down and take the tag titles from Miss Minnie.
Miss Minnie: Christian said don't leave them in the bathroom again.
Radical: Thanks fun sized dudette.
Narly: We can answer that question now.
Ms Rocky Mountains: What question?
Radical: Where the tag titles were.
Narly: Sha! They were totes in the bathroom.
Ms. Rocky Mountain shakes her head and walks away from the camera.
Radical: Time to show off the tag titles.
Narly and Radical hold the tag titles up to the camera with cheesy grins on their faces as the scene cuts elsewhere.
---
Our cameras cut to the ring where we are getting set for a match.. Justin Decent is center ring and looking ready to announce the match, but just as he lifts the microphone to his lips, he is interrupted... by the music we have been waiting weeks to hear, the Number One Contender's music... Love the Way You Hate Me - Like a Storm bursts over the speaker system, the arena instantly livens up as the crowd stand to their feet, watching with anticipation as we wait a few seconds, the longest seconds we have felt all night.
Adams: He is here!
Simone: I knew it was him in that limo earlier... he is here!
The crowd is waiting in anticipation, on the tips of their toes as the arena lights slightly dim as an explosion of sparks and mini fireworks erupt at the top of the entrance ramp. As the explosion fades, this is usually where Watts would come running through, but we are met with nothing, just the fading of the explosions. The fans shake their heads, waiting and watching, wondering what is going to happen next....
Adams: Oh, come on... I hate the anticipation....
Simone: There it is, someone is walking through the sparks...
Sparks begin to crowd the entrance way and we see someone, a figure walking through them and the fans all stand to their feet again, waiting, watching, and literally at the edge of their toes as they wait to see who will come out of the sparks, expecting one person and one person only. The sparks fade, the figure comes walking out... Desiree Parker, a bitchy smirk on her face, her white t-shirt with the word "REJECT" across the chest covers her upper wrestling attire. She begins to walk down the entrance ramp, looking to the left and then looking to the right, she stops about halfway down the entrance ramp as she looks from side to side with a cocky smile.
Simone: Really? Why is SHE coming out to the music of the Number One Contender? Why isn't she coming out to her own music....
Adams: Mind games, it's all mind games... just, mind screwing us.
Desiree continues to walk, approaching the ring and hopping up onto the apron. She turns around, staring back towards the ramp, she lets out a light screen as she squeezed the top rope with her right hand, leaning backwards a bit. She has a crazy/confident look on her face as she nods her head, before entering the ring through the bottom rope. She walks across the ring as she signals for a microphone. Watts' music still playing in the arena as Desiree is finally handed a microphone. Desiree smirks, nodding her head as the music fades.
Desiree Parker: Awh, what is wrong with everyone? Everybody looks so upset! What... what, were you expecting someone else to come out or something? Hmm, I wonder... I really do. Because it does seem like all of you, well... weren't exactly happy when I walked out from behind those sparks. I know I am a bitch but, hey... a little more respect would be appreciate next time, I wouldn't want to have to come and force every single one of you to respect me, one by one by one...
Desiree smiles, chuckling to herself for a few seconds before pausing, looking around the arena, nodding her head as she lifts the microphone back up.
Desiree Parker: So tell me, did you all enjoy the Face Rock? Did you? Because that was the first of many that you all saw last, the first of VERY MANY. I promise that week in, and week out, a new Face will be Rocked, and why? Because the Bad Girl likes to do bad things... and Rocking Faces, well it doesn't get much more bad than that...
Desiree turns around, looking at the announce table, she smirks, winking at the commentators.
Desiree Parker: Oh, and to answer your questions from earlier, and a bit ago... that was MY limo earlier... sorry if I spoiled it, and you guys expected someone else to come out... trust me, I have been trying to get his ass out of Vegas too... but he seems pretty keen on staying there until SCW returns back home. In other words, Andrew Watts isn't here tonight... again.
Desiree looks up at the ceiling, smirking as she pushes her tongue against the inside of her cheek, opening her mouth a bit, looking around at all of the fans and then bringing the microphone back to her lips.
Desiree Parker: Oh, but he does have a message he wants me to forward, to Gabriel. He says to tell you, may god have mercy on your soul... because, THE REJECT WILL NOT!
Desiree drops the microphone as we hear Make War, Not Love - Capture The Crown bursts out of the arena speakers, this time it is Desiree's music playing, the REJECTS literally seem to be toying with us. Desiree rolls out under the bottom rope and out of the ring as she begins to skip away as we watch her make her way back up the entrance ramp, confidently. We follow her skipping away for a few seconds until she finally makes her way backstage.
---
Justin: The following contest is for one fall and is for the SCW Internet championship!
The crowd cheer!
Justin: Introducing first, the challenger...
"Points of Authority" begins to blare over the speakers throughout the arena and the crowd automatically erupts into boos. After a few seconds a cloud of red smoke fills the entrance ramp and Blaque Hart walks out from the back. He pauses at the top of the stage as he looks around with a cocky grin on his face taking in all the heat from the crowd.
Justin: From Calgary, Alberta, Canada, weighing in at two hundred and thirty five pounds, he is Blaque Hart Bruce Evans!
He then starts his walk down the aisle mocking the crowd and talking down on them before he reaches the six sided ring. He jumps on the apron and enters through the middle ropes and then walks over to one of the corners of the ring, climbs the ropes and lifts his arms to an even louder chorus of boos. He walks around the ring continuing to mock and make fun of members of the crowd in the front row as his music fades out.
Justin: And his opponent...
The lights in the arena goes down as the low-sounding guitar riff from Saliva's "Ladies And Gentlemen" plays and a lone spotlight is placed on the top of the entrance ramp, right at the enter. Once the guitars and drums pick up noise and the song starts to play it's tune, a platform rises from the bottom and the crowd recognizes Kain and his love, Ariel. The crowd cheers wildly for Kain as Saliva's frontman, Josey Scott, sings his lyrics, boasting of a show that no one has ever seen before. Kain looks around the arena, smiles briefly at both sides of the crowd, then stares down the ring and locks on to his game face. Snarling with rage, he walks down the ramp with intent and purpose, thinking of the fight ahead of him.
Justin: From Detroit, Illinois, weighing in at two hundred and forty pounds, he is the SCW Internet champion, he is Kain!
He feels the warm presence of Ariel's right hand clasped with his left hand as the couple walk, side-by-side, but his mind is focused on the carnage tonight. Once they reach the bottom, Ariel goes behind Kain, using her hands to untie his black robe and take it off him completely. Kain is shown from head to toe, with the championship belt around his waist, not to mention the camera getting a great look of his incredible physique. The women couldn't help but gawk at his body while the men couldn't help but be awe in what they are seeing now. Ariel hands the black robe over to a nearby ring attendant, directly to her right, then gets pulled in by Kain, who embraces her in a deep kiss. Ariel returns the kiss and the arena's noise got more louder than before. Kain breaks off the kiss, bows to his queen, then turns away and walks up the steps and places both hands near the end the end of the top rope. He then hops on the top floor and performs a forward somersault before landing on the ground. As he lands, flaming pyro explodes from all corners of the ring as the lights grow back on. Climbing on each turnbuckle, he raises his right, clenched fist, with the championship title in hand, in the air and talks trash as multiple cameras flashes from the crowd. Finally, he heads to his corner, kneels briefly, saying a few words to himself before rising up and looking behind as he spies the entrance ramp. "Ladies And Gentlemen" as Kain now stands still, looking at his opponent.
DING DING DING!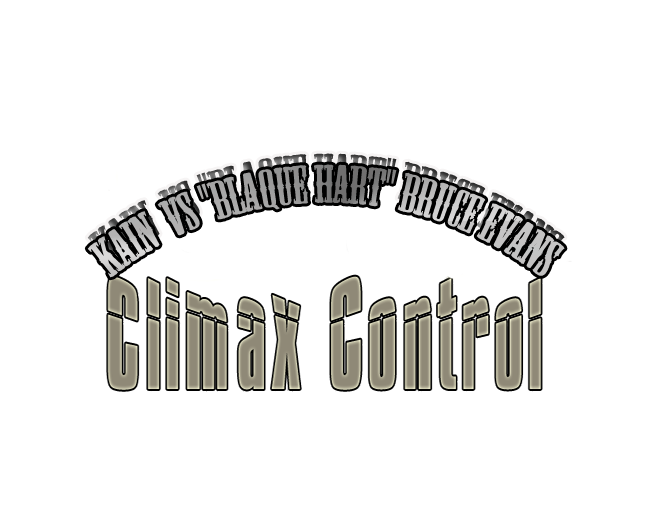 Kain and Bruce Hart get nose to nose as Jacob Summers struggles to break them apart. He finally breaks them apart as Bruce gets a cheap shot on Kain. The bell rings as Kain stumbles a bit. Bruce connects with another shot to the cranium of Kain as another blow strikes hard. Kain tries to cover up as Bruce continues his vicious assault.
Adams: Damn, Bruce got a cheap shot on Kain.
Simone: Yeah but he still needs to get Kain off his feet.
Bruce stops the initial onslaught allowing Kain to regain some kind of composure before leaping into the air and connecting with a dropkick. The tip of his boot catches Kain squarely in the chin which knocks the 6'3 man down. Bruce quickly gets to a knee while he watches Kain roll around the ring. Bruce chuckles to himself before giving Kain a swift baseball slide into his kidneys. The shot sends Kain to the outside of the ring. Bruce looks through the ring ropes with a sick grin on his face.
Simone: Bruce has evil intentions in those eyes.
Adams: No kidding
Jacob is trying to stop Bruce from leaving the ring but Bruce shrugs him off. Kain is just getting up to his feet when Bruce quick leaves the ring after him. Jacob runs his fingers through his hair while contemplating his next move. Meanwhile, Bruce goes to turn Kain around but gets met by quick uppercut. The move rocks Bruce a little as Kain fires with another quick European uppercut. Jacob yells at both men to get back in the ring as he threatens to start his count. Both men are completely ignoring him as the count begins.
1
2
3
Kain hears the count as he rolls in and out just to break the count. Bruce catches Kain with a sharp forearm across the bridge of his nose. Kain drops down to a knee as Bruce slides back into the ring. He quickly jumps to his feet, bounces off the side and looks to connect with a second baseball slide. However, Kain manages to side steps as Bruce misses him entirely. Bruce's legs dangle out from underneath the ring ropes as Kain grabs a hold of them.
In one fluid motion, Kain swings Bruce head and shoulders first into the steel guardrail that connects the barricade. Bruce lies face down for a little while as Kain checks his nose. Jacob again as started his count.
1
2
3
4
Simone: Kain and Bruce are okay with beating the hell out of each other.
Adams: This is a championship match. If you don't come with all the stops then why fight for a championship.
Bruce has started to stir as he crawls on his hands and knees up the ramp. Kain notices this and follows Bruce up the ramp. He finally catches up with him and drops his elbow right across the back of Bruce. Bruce flattens out again as Kain starts punching him right in the back of his head.
5
6
Jacob's count is getting very high as Kain decides to walk back towards the ring. Kain starts posing for the crowd while getting closer to the ring. While he is doing this, Bruce has made it back up to his feet and sprints down the ramp. He manages to catch Kain in the back of the head with a running forearm as Bruce rolls in and out of the ring. Jacob is starting to get frustrated as Bruce picks up the downed Kain off the arena floor.
Bruce looks directly into Kain's eyes before leading him toward the ring post. Bruce goes to send Kain face first but Kain reverses it by sending Bruce face first instead. Bruce's head whiplashes off the ring post as Kain drops to a knee. Bruce reaches out for the barricade as blood as started to flow down Bruce's face.
Adams: Blood! We have blood.
Simone: The ring post shot busted Bruce wide open.
Bruce is back up to his feet as Kain is kind of amazed at this point. Bruce tries to swing but misses wildly. Kain manages to strike with a quick toe kick to Bruce's sternum. The kick causes him to keel over as Kain drives him face first into the arena floor. Jacob once again starts his count.
1
2
3
4
Kain quickly breaks the count and returns to the outside. He bends down to pick Bruce up but gets a low blow for his efforts. Bruce gets back up to his feet as blood continues to flow. He grabs a hold of Kain and tosses him back into the ring. Bruce soon follows after catching his breath. Right as he enters the ring, Kain catches him with a few stomps to his back. Kain picks Bruce up off the canvas and sends him across the ring. Bruce rebounds off the ropes, ducks the first clothesline attempt, bounces off the set of ring ropes before flying through the air with a high angle cross body.
The move causes Bruce to land on top of Kain but not long enough for a one count. Bruce slaps the mat as he grabs Kain and tosses him shoulder first into the ring post.
Simone: Bruce is letting his temper get the best of him.
Adams: All it takes is one move and this match is over.
Bruce sees Kain holding his shoulder as he kicks him squarely in the gut. Kain keels over as Bruce places his head in between his legs. Bruce wraps his hands around Kain's waist and hoists him up.
Adams: This one is over.
Simone: Bruce looking for Blaque Out. He could just regain the Internet Championship.
Kain starts striking Bruce with hard rights to the top of his skull. Kain's fist opens that wound even more as Bruce allows Kain to slip down the back. Kain shoves Bruce in the back as he stumbles forward. Bruce quickly spins around as blood is impairing his vision. He tries to walk back toward Kain but he gets met with 360 spin kick which almost knocks him out.
Simone: Quickening. Damn that move came from out of nowhere.
Kain drops down into the cover as Jacob Summers slides into position. He smacks the canvas for the
One
Two
Three.
Jacob calls for the bell as Kain sits up while holding his arms in the air.
Justin: Here is your winner and still the Internet Champion....."The King of Kings" KAIN.
Kain is handed his championship belt and raises it high in the air. "Ladies and Gentlemen" sounds as Kain exits the ring while sporting the wounds of a small battle.
---
The scene opens with Sean Jackson walking through the backstage area. As he does, Scott Oliver comes out of nowhere and attempts an interview.
Scott: Sean, a quick word about tonight.
Sean stops in his tracks and turns his head towards Scott.
Sean: You want a quick word?
Scott nods his head.
Sean: Okay, a quick word it is.
He deeply inhales, then slowly exhales.
Sean: Gabriel made a huge mistake tonight. He thinks that just because he pinned Drake Green and Drexel Matheson, that he can somehow beat Sean Jackson. Well Scott, I've waited patiently for this opportunity.
A smile begins to form.
Sean: And now I'm going to make the most of it. Whether I blast him in the face with a brilcream chair shot, or I compress the vertebrae in his neck with a hook em horns driver on the metal steps....
Scott gets a look of disgust on his face.
Sean: By hook or by crook, I will leave Bucharest tonight with the world championship around my waist. I don't care if I have to peel back the protective mat surrounding the ring, and pile drive him to Hell....
Sean gets a sadistic look on his face to go with the smile.
Sean: That belt will be mine. You can count on it.
With that Sean walks away, leaving Scott Oliver standing by himself.
---
Backstage, we find ourselves inside of Christian Underwood's office. We see him sitting at his desk with his fingers laced together, and his lips pursed, while contempt is written across his face. There is a scratching of a pen heard from across the desk before a neatly manicured hand slides a check across the desk. He picks it up, and arches an eyebrow as the camera turns to see Delia sitting there with her bodyguard Maxxine behind her. Maxxine glares at Christian wickedly, causing Christian to roll his eyes at her.
Christian: Don't give me that look, Queen Kong! My husband is scarier when I step in front of the TV during Sports Center...
Maxxine loosens her posture a bit, but the wicked glare stays on her face. Christian returns his attention toward the check in his hand, and then opens his mouth to speak when Delia holds a hand up.
Delia: Please, spare me z'e lecture. I promise not to attack a staff member again, blah, blah, blah...
Delia starts to get up from her seat, when Christian shakes his head.
Christian: I believe that about as much as I believe that the sky is green with purple polka dots.
Delia: Please don't compare z'e sky to your underwear, Mr. Underwood.
Christian: Just because you bought them as a white elephant gift at the Christmas party, doesn't mean that I actually wear them...
Delia: Z'en it seems we trust one anos'er about as far as we can s'row z'em.
Christian detects the condescending attitude from Delia, and instead of getting into a verbal catfight with her, he cuts right to the chase.
Christian: We've had this conversation before when you attacked Pussy Willow, who still refuses to interview you to this day. I know from experience that a speech will do no good here. My concern is the amount this check is written for. It's double what your fine amount is.
Delia flips her hair, smirking proudly as if this makes her seem more charitable. She bats her eyelashes playfully, but mockingly.
Delia: Well, I agreed to take z'is one if Ronnie takes z'e next one, because if z'ese bitches do not fall in line...
Delia slides her checkbook into her Versace handbag, closing it tightly as she adjusts her white sundress so that is falls to her knees.
Delia: ... z'ere will be plenty more where z'at came from. Sorry bout it...
With that, Delia turns on the heels of her silver strapped, open toe shoes and walks toward the door. Without giving Christian a chance to rebut, she exits into the hallway, proud of herself as she wraps her gypsy style shawl around her upper body. Maxxine gives Christian one last glare before following Delia. They walk down the hallway, passing a set of bathrooms. Maxxine stops in front of it, and grabs onto Delia's arm, stopping her in the process.
Maxxine: Chill out for a second, princess. I need to take a brief detour. Don't go anywhere, or else...
Delia: Or else what, Queen Kong?
Delia sticks her tongue out at Maxxine, having a good laugh at Christian's previous quip in a way that doesn't give him the satisfaction. Maxxine cracks her neck from side to side, and then begins cracking her knuckles in rapid succession. Delia rolls her eyes and plops against the wall, pulling her phone out of her pocket as she begins to text. Maxxine cautiously steps inside of the restroom, keeping a quick eye on Delia. Once the door closes, Delia gently looks up and then smiles deviously as she quickly walks off, leaving her babysitter indisposed. She pulls her compact mirror from her purse, and opens it. She looks disgusted at what she sees in the mirror, despite looking flawless to the naked eye. She walks around the backstage area looking for the make up table. She spots it and begins walking toward it, when she sees behind the curtain, finding that it is occupied. What gets her even more is that the person sitting in the chair is Twisted Sister. She finds it even more odd that Twisted Sister is applying make up to her reflection's face. Delia's jaw hangs open as she just stares for a moment, flabbergasted. After a few slow blinks, she walks up to the table, pulling the curtain back, placing her hands on her hips.
Delia: Excuse moi, darling, but... what are you doing? On second s'ought, don't answer, because I feel it will only make me s'ink you are more retarded z'an I already do...
Delia laughs as Twisted Sister raises an evil eye toward Delia, but continues doing what she was already doing. Delia waits for a moment longer, but patience is not her virtue. She brings one of her hands up to her long platinum locks, brushing them to the side before she continues.
Delia: Okay, you can't make z'at s'ing any prettier. Not even I could. It would need a miracle, so...
Twisted Sister: When life hands you lemons, make grape juice. Then sit back and watch as the world wonders how you did it.
Twisted Sister cackles wildly and starts rummaging through the various makeup utensils on the table, scattering them to the floor. She picks up an eyebrow pencil and starts scribbling on the mirror...
Twisted Sister: To do list: Buy sword. Name sword Kindness. Kill people with kindness. Ha ha!
Delia seems shocked, but tries not to show it. She waits another split second before grunting in displeasure.
Delia: Perhaps I did not make myself clear enough. Get z'e fuck out of my chair, bitch...
Twisted Sister slowly sets the eyebrow pencil down onto the mess on the table and slowly stands up to comply. She turns around with her head hanging low in shame.
Twisted Sister: You. Are. So. RUDE!
The last word spoken is screeched and emphasized as the psychotic Bombshell suddenly grabs the unsuspecting Delia by the hair and she throws her forward, literally slamming the former world champion's face into the mirror, shattering it! Delia collapses to the floor, grabbing her face and screaming as blood flowed freely and heavily from her forehead as Twisted Sister danced over her in gleeful delight!
Twisted Sister: Uh oh. UH OH! You're BLEEDING! That's not good! Seven years bad luck has already started!
Twisted Sister reaches over to an ironing board used for repairs on the SCW stars' wardrobes and grabs the steam iron from where it had been set. She drops down and pins Delia's body down with her knees against her stomach and chest and Delia starts struggling, continuing to clutch at her face and crying out, screaming for Maxxine!
Twisted Sister: Oh calm down! I'm just going to cauterize that wound!
And Twisted Sister presses the scalding steam iron right flat against Delia's face, and her victim immediately screams bloody murder as her face is being scorched alive! She screams! She kicks and flays! Twisted Sister just screams along with her in delight as she holds the iron firmly in place!
Twisted Sister: I'm helping! I'M HELPING!!!
Suddenly Twisted Sister is literally torn off of Delia by a rampaging Maxxine who wraps her arms around her waist and throws her clear across the area, knocking over a table and sending chairs scattering! Security rushes in, having been alerted by the screams and they quickly move to restrain Twisted Sister as paramedics rush to the fallen and horribly burned Delia! Delia continues to scream, clutching her face as she begins crying. Amanda Cortez, Mercedes Vargas, and Veronica Taylor come running up behind Maxxine, who is doing what she can to get past the security team to get at Twisted Sister. They all shout at once, causing a commotion as Mercedes turns her attention to Delia, helping her up to her feet. Amanda and Veronica try slapping around Maxxine and the security team as Mercedes helps Delia down the hall.
Delia: FUCK!!! It HURTS!
Mercedes: I know, I know. Let's get you to the nurse...
As they go off screen, the remaining Mean Girls continue their tirade as we fade elsewhere.
Simone: Whoa! Did... Did Twisted Sister just do every Bombshell's dream?
Adams: If you call maiming Delia Darling "every bombshell's dream", then yes...
Simone: That and so much more. We'll give updates as they're available!
---
The arena goes suddenly dark, as a child's voice plays over the p.a, as her words also flash up on the screen in red.
I can hear you breathing
Nobody here in the cradle does that anymore
How did you get in?
Will you help me?
The bassy sounds of the drums begins to play as the cello then kicks in over the p.a and finally the guitar kicks in as green lights swirls around the entrance.
4x The boogie
The boogie
The boogie Man
The song then kicks in and Amy rushes out holding her face and then suddenly stops half way down the ramp to reveal her face. She wears a black leather surgical facemask decorated with a Cheshire Cat Smile and above that Amy Marshall is written in red and in Japanese.
She then points down to her waist showing off her newly won Bombshell title, she then takes the belt from her waist and raises it up in the air, much to the crowds delight, as she then continues down the ramp, as Amy she slaps the fans hands at ringside. Amy then climbs into the ring, where she stands in the center with the belt held high, before moving to the corner, where takes the mic and removes her mask and moves to the center of the ring once more, as she places the belt on her shoulder.
Waiting for the crowd to die down, Amy raises the mic to her lips.
Amy: "Buna ziua Romania" (Hello Romania.)
The crown cheer at Amy, who are impressed that she took the time to learn the local language.
Amy: "So since I am not booked this week, I would like instead to get a few things off my chest and make a challenge."
The crowd cheer.
Amy: "So firstly last week we saw that the Mean Girls got the wins they wanted and as usual continued to spout off and annoy the fuck out of everyone, and while that doesn't bother me because I'm over it and bored of it... however, when they decided to attack Holly Wood.... They overstepped the mark. And while I dislike him and the Mean Girls, they all get what they deserve at the end of the day, however, that attack on Holly Wood I found was pathetic and disgusting and I do not condone it at all.
It's sad that he was blamed... but at the end of the day... it was all down to Delia, who fucked up and didn't take me seriously... Holly was just doing his damn job and trying to keep the flow of the match. But unfortunately you moron's don't understand that.
However, Mercedes doesn't agree that it was my time and I wrestled well, instead she debunked it as luck and that I had help. Mercedes... you can think that all you like... but hey... it wasn't luck when I beat you for the Roulette title last year...
But of course you will deny that and pass that off as luck.
I guess you can't except that someone like me can be successful or even win titles.
Jealousy isn't pretty on you Mercedes.
I could go on and on... but I don't want to waste my breath on something that is always a broken record.
Anyway...
As I said before I ranted on... I am also here to make an open challenge.
So Instead of just sitting around and waiting for management to book a number one contenders match or even someone to attack me inside or outside the ring... I am issuing an open challenge to everyone on the roster.
Come and get me.
The boogie man by the hell freaks hits over the p.a once again, as Amy drops the mic and then climbs out of the ring and towards the ramp, holding the bombshell championship high above her head, she smiles all the way up the ramp to backstage.
---
Justin: The following is your opening contest scheduled for one fall and it is for the World Bombshell Tag Team Championship!
The lights remain normal for few seconds until "Falling for You" blasts out of the sound system. Right as the first riff happens, the lights start twinkling purple and silver as Candy Overton walks out twirling her hair around her finger. Inside her mouth is some kind of lollipop. She bends a little at her waist and flirts with crowd.
Justin: Introducing first, the challengers! First, making her way to the ring, from Salt Lake City, Utah, weighing 132 pounds ... Candy Overton!
She gives a quick wink, leans back up and begins walking down the ramp. She resumes twirling her hair while throwing her lollipop to the ground. She stops at the bottom of the ramp and looks at the crowd. Her expression changes from nice to overly annoyed with everyone. She slides into the ring and acts all sweet again while waiting for her partner.
Justin: Her tag team partner is from Charlotte, North Carolina, weighing 120 pounds ... 'The Nurse" Cynthia Warren!
"Get Well Soon by Reggie & The Full Effect" blasts all over the speakers. As it does the beautiful Cindy Warren emerges from the back accompanied by her husband James. She smiles as she is wearing a stethoscope around her neck. She holds the end to the crowd to check the life of the crowd and they welcome her with loud cheers. She grins as she stretches her arms out and slaps the hands of the people cheering her on. She slides into the ring and slowly rises to her feet. She proudly raises her hands in the air and waits for her opponents to come out.
Simone: This one will prove to be interesting! Cynthia Warren and Candy Overton shocked the world with an upset win against the Fallen at Blaze of Glory IV, and as a reward, they get a chance against the Tag Team Champions.
Adams: I don't know if getting to face the Mean Girls in any way, shape or form is a reward. Gold though... it does oddball things to peoples.
The cheers soon turn into boos as "Amazing" by High Fashion hits the speakers prompting the arrival of the champions.
Justin: Introducing the SCW World Bombshell Tag Team Champions! At a total combined weight of 226 pounds, representing the Mean Girls ... Veronica Taylor and Amanda Cortez!
Adams: And heeeeere they are!
Amanda and Veronica make their way out and pose at the top of the stage before marching down to the ring with a purpose, Amanda slides into the ring under the bottom rope whilst Veronica enters through the ropes and they strut around the ring, holding their belts up for everyone to see, particularly the challengers. The champions point to themselves with bright smiles, mocking the jeers directed at them, before they turn and strike a pose together in the center of the ring.
Adams: They know how to make an entrance. You have to give them that.
Simone: I'd rather give them a fast boot out the door.
The Mean Girls appear offended when referee Drew Patton requests their championship belts, sneering at him in disdain. They shield the gold from the official until reluctantly they hand the title belts over. Drew takes them over to show to Candy and Cynthia. They pat the gold for luck and Drew then holds the belts up for the entire building to see.
Simone: The World Tag Team titles are about to be up for grabs.
Drew passes the belts out to Justin as Veronica opts to start for the champions, and Candy prepares to kick things off for the challengers. Drew calls for the bell.
Ding!
Ding!
Ding!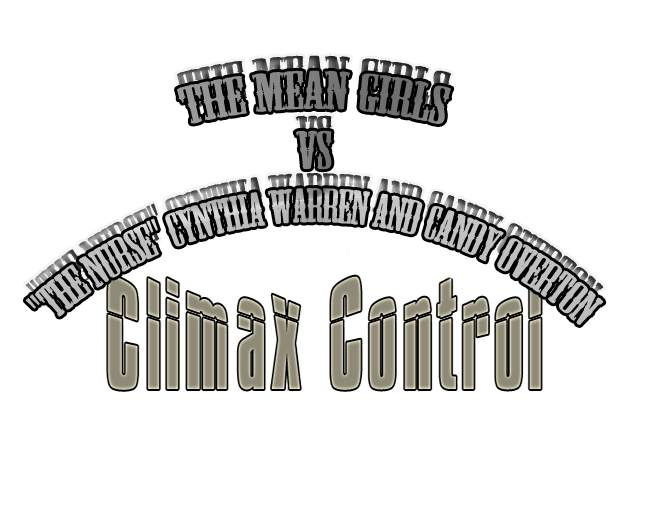 The two Bombshells emerge from their corner and circle the ring, Candy with a fierce look of determination on her face, and Veronica with a haughty look of indifference. As Veronica gets ready to lock up, Candy ducks the attempt and takes her down with a drop toe hold. Veronica recovers quickly, but she is met by an even quicker jumping sidekick that sends her staggering back into the corner as Candy kicks away at her midsection.
Adams: The challengers starting out roughing it up!
Simone: Candy Overton is a tough competitor inside of the ring. She knows what it'll take to put down the Mean Girls and she's willing to do it.
Candy lays a hard knife-edge chop into the chest of Veronica!
Crowd: Woooooo!
Veronica slouches down in the corner and Candy brings her up and lays in another.
Crowd: Woooooo!
Simone: I. Hate. That!
Adams: Imagine how Veronica feels!
Candy then sends Veronica crashing into the opposite corner with an Irish whip. Candy charges in, but Veronica gets a foot up at the last moment and Candy catches it right in the face. Veronica staggers out of the corner, but 'The Nurse' runs across the apron and sends Veronica down with a hard clothesline, bringing the fans to their feet as Drew ushers Cynthia back to her corner.
Adams: The challengers are using Mean Girl tactics!
Simone: Well they know Amanda and Veronica will do whatever it takes to retain so fight fire with fire!
Candy rebounds off the ropes and nails the downed woman with a somersault leg drop that lands across the back of the head of Veronica! Candy rolls her over into a cover.
1.....
2.....
Veronica kicks out.
Adams: Too early.
Simone: Indeed. Much as I hate to admit it, it'll take a lot more to put Veronica Taylor out of commission.
Candy helps Taylor to her feet and puts her back down to the mat hard with a sidekick to the jaw. Candy drags her back to her corner and tags in Cynthia and the fans erupt! But Veronica uses Candy's arm to send her into an Irish whip, sending her crashing into Cynthia as they clash heads. Veronica quickly rolls Cynthia up into a schoolboy pin as she tries for a quick surprise victory, grabbing the tights!
1.....
2.....
3 - No! The Nurse kicks out!
Adams: That was close! The Mean Girls nearly stole one!
Cynthia gets up and slugs Veronica in the jaw, then pulls her to her feet. Cynthia whips Veronica into the corner and walks up to her and hooks her head for a flying bulldog. Cynthia builds the momentum, but Veronica manages to slip out and shove Cynthia off, causing her to land on her tailbone. Cynthia turns around and Veronica uses all her energy to run through her with a spear that sends her to the mat! Veronica crawls over to her corner and makes a quick tag to Amanda.
Adams: Here comes the fresh woman!
Simone: Judging by her tweets, that's an understatement.
Amanda kicks Cynthia in the gut and drills her into the mat with an X-Factor! Amanda rolls her over into a cover and hooks the leg.
1.....
2.....
Cynthia kicks out.
Amanda stands up and complains to Drew about a so-called "slow count", whining and slapping her hands in rapid succession. The distraction gives her opponent even more time to recover as Cynthia gets to her feet and runs at her from behind and brings her up and over with a bridging German suplex!
1.....
2.....
Amanda kicks out!
Adams: Ohhhh! That was close!
Amanda gets to her feet, but Cynthia is quicker as she puts her back down with a drop kick! Cynthia stomps Amanda a few times and quickly applies a standing Figure 4!
Adams: I don't think I've ever seen a standing version of a Figure Four leglock.
Cynthia looks up and sees Veronica charging into the ring at her but she doesn't' react in time as Veronica lays her out with a running forearm to the head!
Simone: Veronica may have just saved the match and the championship!
Candy comes in and jumps at Veronica but Drew heads her off and literally carries her back to her own corner! This allows the Mean Girls to grab Cynthia, sending her up and crashing down with a double powerbomb. Veronica quickly rolls out of the ring as Amanda makes the cover! Drew is still distracted by an arguing candy Overton and Veronica screams in frustration!
Adams: Think candy is doing this on purpose?
Simone: I wouldn't doubt it! She can see her partner being pinned and she's obviously keeping Drew distracted from seeing the same.
Drew finally turns his head and sees the pin being made against ''The Nurse' and he hurriedly counts!
1.....
2.....
3 - KICK OUT!
Adams: HOW!? I would like to know ... how!
Simone: Cynthia Warren is a fighter, that's how!
Amanda drives her back into her corner and tags in Veronica! Veronica scoops Warren up by the waist as Cortez dashes into the ropes for a double team! Only Candy darts into the ring and shoves Amanda through the ring ropes from behind. She turns her attention to Veronica, and blasts her with a release Tazplex that folds her up like a folding chair!
Simone: Fighting fire with fire!
Candy slips out again and Cynthia begins to stir. Veronica and Cynthia struggle to make it to their feet and 'The Nurse' rebounds and levels Veronica with a tremendous discus lariat! Cynthia drags Veronica to her feet and tags in Candy. Cynthia hold their opponent as Candy mounts the ropes. Overton then jumps off and strikes the helpless Taylor with a springboard dropkick while she is being held! Candy goes for the pin as Cynthia climbs out.
1.....
2.....
Veronica gets her shoulder up!
Candy brings her up and shoves her into the corner and delivers a punishing right hand to the head of Veronica and sends her to the corner with an Irish whip but Veronica reverses and sends Candy into the corner instead. Veronica drives an elbow into Candy's throat and begins to choke her. Once again Drew breaks it up and warns Veronica. Amanda then begins choking Candy from the outside, but before Drew can react, Candy does so for him and drives an elbow back into Cortez's head, knocking her off the apron! Candy then turns and scoops a charging Veronica up and drops her across the turnbuckle with Snake Eyes!
Adams: Oh she just laid Veronica out!
Candy grabs Veronica and tags Cynthia back into the ring. They send Taylor into the ropes and send her flying up and over with a dual high back body drop! As candy ducks out, Cynthia brings Veronica over with a bridging Northern Lights suplex!
1.....
2.....
Taylor kicks out!
Cynthia body slams her and then goes up top. She signals to the cheering fans and leaps back with a picture perfect moonsault -- only for Veronica to bring her knees up and Warren crashes down across them stomach-first!
Simone: Veronica had better tag if she has any hopes of retaining the gold!
Veronica slowly crawls to her corner and Amanda, having climbed back onto the apron, gets the tag! Amanda comes in as Cynthia gets to her feet, clutching her injured midsection, and Amanda dives at her...!
Adams: Fade To Black!
Simone: Taking advantage of Cynthia Warren's injured midsection with that spear!
Amanda rolls her over into the cover as Veronica tackles a charging Candy and her attempt to stop this!
1.....
2.....
3!
Ding!
Ding!
Ding!
Justin: Here are your winners, and STILL SCW World Bombshell Tag Team Champions -- THE MEAN GIRLS!
The crowd boos as Amanda gets to her feet, all smiles as she raises her arms in victory! Veronica is shoved away from an angry Candy Overton and the Mean Girls pull their belts from Drew and raise them high to celebrate ad rub it in the fans faces!
---
Justin: Ladies and gentlemen, please welcome to the stage, SCW's own "Hostess With the Mostess", Miss Amanda Hugginkiss!
The crowd cheers as Amanda comes out onto the stage in a traditional Romanian dress.
Amanda: Ai trai wiz di movi, iu not injoi (I try with the movie, you not enjoy)
Ai trai wiz di nekles, iu sei iz toi (I try with the neckless, you say it's toy)
Ai trai wiz di red uaine, dont ring nou bell (I try with the red wine, don't ring no bell)
Ai trai wiz di candi, oh, iu not fil uel (I try with the candy, oh, you not feel well)
Sou, ai trai wiz diz lovsong tu meik iu maine (So, I try with this love song to make you mine)
Ai trai wiz diz lovsong end houp iz fain (I try with this love song and hope it's fine)
Ai trai wiz diz lovsong tu hold iu tait (I try with this love song to hold you tight)
Ai trai wiz diz lovsong tu meik it rait end spend da nait.
(I try with this love song to make it right and spend the night)
O, ie-ie, wiz iu, wiz onli iu, mai hani, (O, ye-ye, with you, with only you, my honey)
O, ie-ie, wiz iu, wiz onli iu, mai beibi, (O, ye-ye, with you, with only you, my baby)
O, ie-ie, wiz iu, wiz onli io, mai hani, hani
O, ie-ie, wiz iu, wiz onli io, mai beibi, ie-ie-ie-ie-ie
Diz iz di wizdiz song, o ie-ie (This is the wizdiz song, o ye-ye...)
Diz iz di wizdiz song, o ie-ie
Diz iz di wizdiz song, o ie-ie
Diz iz di wizdiz song...
Ai trai wi di old giouc, it meik iu sed (I try with the old joke, it make you sad)
Ai trai wiz di smol tok, iz veri bed (I try with the small talk, is very bad)
Ai trai wiz di party, iu du nat laik (I try with the party, you do not like)
Ai trai wiz di dres, iu sei iu'v gat da seim oan from an old frend of main
(I try with the dress, you say you've got the same one from an old friend of mine)
'End nau for iu, ai uil impruv mai inglish:' ('And now for you, I will improve my English:')
I try with this love song to make you mine
I try with...
What ? Ooo, you like the other english ? OK....
Ai trai wiz diz lovsong tu meik iu maine
Ai trai wiz diz lovsong end houp iz fain (itz mor betar)
Ai trai wiz diz lovsong tu hold iu tait
Ai trai wiz diz lovsong tu meik it rait end spend da nait
O, ie-ie...
O, ie-ie...
O, ie-ie...
O, ie-ie...
O, ie-ie...
Diz iz di wizdiz song...
(O, aim sou hepi coz iour hepi) ((O, I'm so happy cause you're happy))
Diz iz di wizdiz song...
(O, iu ken bring sam of iour garlfrendtz) ((O, you can bring some of your girlfriends))
O, ie-ie...
Diz iz di wizdiz song, o ie-ie...
(End nau ai uil ?? iu laik Al Pacino, pu-ah!) ((And now I will ?? like Al Pacino, pu-ah!))
Ai trai wiz diz lovsong...
'Pliz lav mi, aim veri lavabal !' ('Please love me, I'm very lovable.')
The song comes to an end and the crowd cheers as Amanda bows and blows the audience kisses before disappearing behind the curtains.
---
The backstage area of the arena is seen where Despayre - holding Angel, Chris Shipman and Synn stand conversing amongst themselves. Gabriel walks in to the camera shot.
Gabriel: A successful night so far for The Seven Deadly Sins.
Synn: Two out of three isn't bad.
Despayre: Pft! Gabriel's about to go out there and make it three out of three.
He raises Angel to his ear.
Despayre: Angel agrees.
A smile crosses Gabriel's face.
Gabriel: I agree. After earlier tonight, listening to Jackson once again prove what a short sighted idiot he is, there's no way I can lose.
Despayre scratches his head with his free hand.
Despayre: Sean Jackson needs glasses?
Synn: In a manner of speaking.
Shipman puts a hand on Gabriel's shoulder.
Shipman: Need some back up out there in case those Reject fools make an appearance?
Gabriel shakes his head firmly.
Gabriel: No need. It's obvious Andrew Watts is a bitch, sending a woman to do his talking tonight because he just can't be bothered to be here himself. He sent some nobody to come out here and talk away like she was important. Little Miss one match wonder was sent out as a way to scare me. If that's the best the Rejects almighty leader has, I'd get more of a challenge fighting girl scouts. When did he think it was a great idea to send a little girl here, turning around my lines on myself and think it would have any effect at all?
Gabriel shakes his head in disappointment
Gabriel: At least the Players Club tried to mess with us a little, but that move must have been one of the worst attempts to get at me I've ever seen.
The group nod in agreement.
Gabriel: Some man he is, hiding behind a woman who has no standing in SCW. Acts the big man but has nothing. If that's what Raab and Kaelin want to follow, they're clearly not as good as they think they are either.
Gabriel looks at Shipman.
Gabriel: Thanks for the offer Chris, but I got this. Right, time to shut that Jackson clown up once and for all.
Gabriel and Synn walk off camera, leaving Despayre looking at Shipman.
Despayre: Wait... Jackson is a clown that needs glasses?
The scene fades.
---
The camera returns to the ring to see Justin Decent holding the ropes open for head referee, Jasmine St. John, to climb into the six-sided ring. She positions herself in the near corner as Justin takes center stage to begin the introductions.
Justin: Ladies and gentlemen, it is now time for the Main Event of SCW Climax Control!
The crowd cheers!
Justin: This match is scheduled for the Best Two Out of Three Falls, and it is for the Sin City Wrestling World Heavyweight Championship!
The cheers only grow louder for this announcement!
Voice Over: "Bucharest, Can you feel it coming, in the air tonight?"
The lights in the stadium shut down, leaving the crowd in the dark, as bright flashes start to burst through out, acting as it were streaks of lighting. A dark crimson color light illuminates the entrance area as a thick mist rolls across the entrance ramp.
A hush falls over the stadium as the crimson mist pours off the entrance ramp and into the crowd. Without warning, crimson colored lights explode throughout the stadium. A video explodes on the screen as you can see the letters slowly fade in, and as it does a very well known theme begins to filter out throughout the arena...
"I can feel it coming in the air tonight, oh lord"
As the popular Phil Collins song "In The Air Tonight" begins to play, the letters on the big screen finish forming with a nickname now well known with this theme....
The Mental Rapist
Through the crimson mist, the fans can see two people making their way onto the entrance ramp. The arena erupts into boos as the two people are quickly recognized as Sean Jackson and his wife Pamela Duke-Jackson. Jackson is motionless while Pamela moves to his side and plants a kiss on his cheek. Sean is completely focused, his face adorned with a serious look while Pamela finishes the kiss and turns towards the camera.
"Can you feel it coming in the air tonight, oh lord, oh lord." His face remains stoic as Vanessa and Marshall Owens step into view, taking up positions behind them. After soaking up the reaction for a few moments, he motions that it's finally time to make their way to the ring.
Justin: Currently making his way to the ring is the challenger, accompanied by Pamela Duke-Jackson, Vanessa and Marshall Owens! He is from Dallas, Texas, weighing 220 pounds -- "THE MENTAL RAPIST" SEAN JACKSON!
They begin the slow walk down to the ring as the crimson spot lights glisten off of Vanessa's dark Vietnamese skin and cast a pale reflection on Jackson. Pamela is still wearing the short black dress while Vanessa has on a low cut blood red dress with a long slit showing off her well toned legs and cleavage while Jackson has on a black shirt with the HSI logo on the front. He is also wearing black trunks with red HSI lettering with gold trim. Of course, Marshall is the only one in a suit with tie.
As soon as they enter the ring, a spotlight bathes Sean Jackson as he takes to the turnbuckles and slowly climbs up. As he sets foot on the middle turnbuckle, the ring is surrounded in falling pyro on all sides of the rings as he peers out at the fans at ringside. Much to the approval of a clapping Pamela and Vanessa, he then hops down off the turnbuckle and leans against the ropes. As the pyro dies out, the lights come back on, returning the light to the arena.
Simone: Sean Jackson has come armed to the teeth for this one, bringing all three members of his Entourage.
Adams: He's waited how long for a one-on-one against Gabriel for the championship?
Simone: He lost the championship back in January and Sean has been fighting since then to corner Gabriel for a match between just the two of them so there will be no excuses.
Adams: Then why did he feel the need to bring three people out to the ring?
Simone: I said he wanted no excuses from Gabriel. He's taking no chances from his side of thing either.
Justin: Introducing his opponent...!
"Zombie" by Breed 77 blasts through the speakers, the slow intro playing as the word move on the screen. The eyes of Gabriel appear on the screen, turning red as the heavier guitars kick in. Purple lights cut through the thick smoke starting to fill the entrance ramp. The crowd wait in anticipation, and the figure of Gabriel walks out from behind the dark curtain, the a huge chorus of boos.
Justin: From London, England, weighing 230 pounds, he is the current reigning and DEFENDING Sin City Wrestling World Heavyweight Champion ... GABRIEL!
Gabriel is wearing a leather jacket, down to his heels with a hood attached. He pulls the hood back from over his eyes, showing his face. Gabriel's eyes are focused completely on the ring, his eyes narrowed as he glares at the ring. He reaches down, opening his long coat, pulling it apart, revealing the SCW Heavyweight title belt. He puts his arms to his side as boos with some scattered cheers fill the arena. Gabriel starts to walk to the ring. Gabriel gets outside the ring and puts his hands together, a light burning from his palms. A flash of light engulfs the ring and Gabriel stands inside. He takes the title belt from his waist and holds it up high, specifically for Sean to see.
Simone: And already Gabriel is rubbing it straight into the face of Sean Jackson that he is the champion, and 'the Mental Rapist' is not.
Adams: Well it is the rematch. Champion's prerogative to be a jerk I suppose.
Love the Way You Hate Me - Like a Storm bursts over the speaker system, the arena instantly livens up as the crowd stand to their feet, they seem to be a bit frustrated with all of this Watts hype and nothing happening all night. This is legit the third time. However, this one would make much more sense as it also quickly catches the attention of Sean Jackson but more so the attention of Gabriel, of course.
Adams: Ugh, here we go again... I am getting sick of this guy, talk about a coward!
Simone: Yeah, I can agree with you on that one... Gabriel seems interested though.
The music continues, playing as the arena lights slightly dim as an explosion of sparks and mini fireworks erupt at the top of the entrance ramp. The explosion fades as it did earlier, and once again... nobody comes through it. The fans begin to boo, Gabriel staring straight towards the top of the ramp, waiting for Andrew Watts, or something.
Adams: Yep, nothing... nothing... this is ridiculous.
Simone: I really can't tell if we have a coward here, or someone who likes to play mind games... I really don't know.
The music stops, laughter is heard over the arena speakers and we focus on the main big screen. The words NOT JUST YET MR. CHAMPION cross the big screen, with the "REJECTS" logo in the bottom right hand corner. The laugher is clearly that of Andrew Watts. Gabriel shakes his head, staring at the big screen as the words slowly fade, as does the sounds. Gabriel shakes his head, waiting a few more seconds as nothing happens.
Simone: He is not here, Desiree said it herself... he is just trying to get in the head of Gabriel... and I think it may be working.
DING! DING! DING!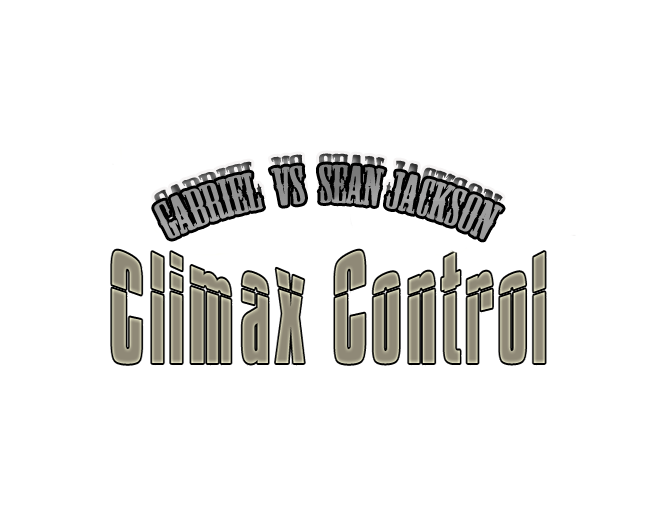 Before Gabriel can turn around Sean flies in and spears the reigning World Heavyweight Champion into the corner. He starts landing hard body shots that noticeably hurt Stevens. He slaps the Champion hard across the chest before talking some non-descript trash in his ear. He grabs him hard on his wrist and then throws him across the ring into the opposite corner. Gabriel hits hard and Jackson follows up instantly with a hard clothesline that drops Gabriel down to the canvas. Jackson applies his black boot to Stevens' neck and Jasmine St. John starts her five count.
One! Two! Three! Four! Fi-
Jackson, at the last second, lets go and throws his arms up in the air as if he's done nothing wrong. He flashes a quick condescending smile at Jasmine before grabbing Gabriel by his hair and then flipping him over with a quick snapmare. He thrusts his knee into the back of the seated Stevens, grabbing him from behind by his chin and arching his back. Gabriel eeks out a bit in pain as Jackson tightens the hold. After a moment, he slides his hands down under Gabriel's chin and starts to blatantly choke him from behind.
Adams: He's choking him!
Jasmine goes to start another five count but Sean quickly lets go and throws Gabriel face first into the mat. He hops up to his feet and walks over to Gabriel He rubs the bottom of his boot across Stevens' eyes and then turns to face the Romanian crowd, smiling and raising his arms up in the air in adulation of himself.
Crowd: BOO!
Simone: I don't think Sean Jackson's ego has any limits, Jason.
Jackson takes in all the boos before turning back toward Gabriel. He goes to grab Stevens by the head but the Champion promptly lands a fist into the groin of Jackson, causing Jackson to clutch his family jewels and then drop to the mat. Gabriel takes a moment to regain his focus before climbing to his feet. He runs over landing a knee to the challenger who drops back onto his back on the canvas.
Adams: Wasn't that a low blow?
Simone: I guess it's ok to hit Sean Jackson in the junk.
Adams: I'm really starting to like Romania, Belinda.
Simone: Me too, Jason, me too.
Gabriel drops another knee across the chest of Jackson before grabbing him by the head and dropping a few hard rights on his face. He picks him and sets him up for a quick and punishing side Russian leg sweep. He immediately grabs him by the top of the head again and drops a few more hard rights and then stops suddenly, looking up to the crowd with a confused and slightly surprised look on his face.
Adams: Are they cheering Gabriel?
Simone: Oddly enough I think they are, Jason.
Adams: Weird...
Gabriel quickly snaps out of it and goes back to dropping hard bombs across the bridge of Jackson's nose. He then transitions into a chin lock on the mat and tightens his grasp as Sean reaches out toward the ropes and grabs air. Jasmine St. John gets down on one knee and checks to make sure Gabriel's arm is sitting on the chin of Jackson and not his throat. As Stevens tightens the hold, Jackson rolls him over. Sean struggles a bit but then climbs to his feet, carrying Gabriel on his back. He runs backwards, slamming Gabriel into the turnbuckle and breaking the hold. Jackson quickly turns around and chops Gabriel right in his neck.
Crowd: BOO!
He grabs the Champion by the hair and then runs forward, leaping up into the air, and driving the face of Gabriel into the canvas with a running bulldog. He flips him over and then attempts the first pinfall of the match as Jasmine drops down for the count.

One!

Two!

Gabriel throws a shoulder up much to the chagrin of Jackson. Sean hops up to his feet and lands a few hard kicks to the mid-section of Gabriel. He leans over and pressing his finger into Gabriel's forehead and begins to talk some more inaudible trash. Gabriel smacks away his finger and as soon as he does, Jackson drops a knee right across his face. He stands back up and again presses his finger into the forehead of Gabriel. He starts to talk trash again but this time Gabriel pulls him down and rolls him up.
Adams: SMALL PACKAGE! SMALL PACKAGE!
Simone: Jasmine drops for the count!
One!

Two!

Three!

Jasmine slams her hand down onto the mat for a third time before calling over to Justin Decent.
Justin: The winner of the first fall....Gabriel Stevens!
An infuriated Sean Jackson grabs Gabriel and maliciously and mercilessly tosses him through the middle and top ropes and down to the concrete. He turns back and screams something at Jasmine St. John before crawling through the ropes and stand up on the apron. He stands there perched, waiting for Gabriel gets to his feet. As he does, Jackson launches and lands a standing double axe-handle, which sends the Champion back down to the ringside concrete floor. Jackson flips off a member of the ringside crowd before grabbing Gabriel by the hair and slamming him face first into the steel guardrail as Jasmine St. John counts.

One...Two...Three...
Adams: The challenger is starting to get vicious.
Jackson takes hold of Gabriel's wrist and hurls him into the steel steps affixed to the ring.

THUD!

Four...Five...Six...

Before Gabriel can even have a brief moment to regain his bearings, Sean grabs him and launches him into the air.
Simone: LOOK OUT!
CRASH! BOOM! CRACK!

Jackson tosses Gabriel over the announcer's table and crashing into the steel barricade behind Belinda Simone and Jason Adams. A sick twisted smile comes over Jackson's face as he walks toward Belinda. He casually picks up the third headset sitting on the table next to Simone and firmly places it on his head.
Jackson: You think I don't hear you over here, Jason Adams? You think I don't hear the disrespectful comments that come out of your skank mouth, Belinda Simone. It's about time you two showed some respect for the rightful holder of SCW's World Heavyweight Championship.
...Seven...
Adams: But Gabriel-
Jackson: Gabriel nothing. I never lost my World Heavyweight Championship. That weak loser Drake Green lost it for me and that even more pathetic waste of a roster spot Drexel Matheson cost me my chance at getting it back. And tonight, I right a wrong. I fix the greatest tragedy in the history of this promotion. Now if you'll excuse me, Belinda, I've got some work to do.
Jackson rips off the headset and tosses back on to the table. He reaches around Belinda Simone and pulls Gabriel out from behind the table.

...Eight...

He slams his face into the front of the table before dragging him over to the ring and tossing him underneath the bottom rope. He slides under the bottom rope and then crouches in the corner, motioning for Gabriel to stumble to his knees. As Gabriel does, Jackson runs forward and attempts his reverse Shining Wizard.
Simone: Here comes GAME CALLED DUE TO DARKNESS...
Adams: No! Gabriel moved out of the way!
Stevens side steps Jackson and then lifts him up for a Running K driver.
Adams: Now it could be time for AVADA KEDAVRA!
Before Gabriel can get a good hold of Jackson, Sean slips out. He immediately spins Gabriel around and then lifts him up into torture rack position. He walks toward the center of the ring and then delivers an inverted Death Valley driver.
Simone: HOOK 'EM HORNS DIRVER!
Jackson folds up Gabriel's limp body, pinning his shoulder down onto the canvas, and Jasmine St. John drops down to the mat for the count.

One!

Two!

Three!
Justin: The winner of the second fall is SEAN JACKSON!
Simone: And just like that, we're back to even.
Adams: It may not be for long; Jackson looks like he is ready to end this thing.
Jackson again perches himself in the corner waiting as Gabriel gets to one knee. As he does, Sean flies in and lands a devastating looking knee to the back of his head.
Simone: GAME CALLED! GAME CALLED DUE TO DARKNESS!
Adams: Oh no...we're gonna have a new champion!
Sean quickly covers up Gabriel, with a twisted smile on his face.

One!

Two!

NO! KICKOUT!
Simone: Jackson can't believe it!
A furious Jackson stomps Gabriel a few times before dropping back down and attempting another pinfall. St. John counts.

One!

Two!
Adams: Another kickout!
Now Sean is visibly frustrated. He jumps to his feet and slaps his hands together three times. He blatantly shoves Jasmine St. John in the shoulder and the crowd begins to boo loudly.
Crowd: BOO!
He starts to yell loudly in St. John's face and she threatens to disqualify him but before she can, Gabriel spins Jackson around and lands a boot into his stomach, followed up by a quick DDT that plants him into the mat and is met by a thunderous cheer from the crowd.
Simone: What resilience by the Champion!
Adams: Both men are out cold!
Jasmine St. John stands over both men and waits for a moment before starting to count out loud.

One! Two! Three!

She continues to count as the two men finally start to move...

Four! Five! Six!

They both get to their knees...

Seven! Eight! Nine!

Before St. John gets to ten, both men spring to their feet. They wobble over toward each other and simultaneously start throw haymakers with their right hands. After trading a few back and forth, Gabriel throws a hard one but misses. Sean steps in and grabs his arm, wrenches it around his body, and then drops down to the mat while pulling Gabriel with him.
Adams: Oh no! Gabriel could be in trouble here.
Simone: Jackson just locked in a modified arm bar in the center of the ring. Ronda Rousey would be proud!
Jackson tightens the hold and Gabriel screams out in pain. Jasmine St. John drops down to one knee and begins to ask the Champion if he wants to give up but he shakes his head violently back and forth. Jackson tightens his hold even more and begins to taunt his opponent.
Simone: Gabriel has to be careful here or he might get his arm broken.
Once more St. John asks the Champion if he wants to give up and again, he shakes his head no. He starts to elbow Jackson, which forces Sean to lighten the hold a little bit. Sensing this, Gabriel gets his feet underneath him and tries to start to stand up. After he gets ones leg up, he spins around and starts land hard uppercuts to the mid-section of Jackson. Sean has no choice but to let go.
Crowd: POP!
Adams: Wow I can't believe how much Romania loves Gabriel, Belinda.
Simone: Me too...unless they just hate Sean Jackson that much.
Adams: This is true...
As Jackson spins around Gabriel scoops him up, and lands a K driver.
Adams: AVADA KEDAVRA! It's over.
Gabriel scoots forward and sits on Jackson's chest, pulling up his leg, and Jasmine St. John drops for the count.

One!

Two!

Thr-
Simone: NO! HE KICKED OUT!
At the last moment, Jackson throws him arm up and tosses Gabriel off of him and the World Heavyweight Champion is stunned. He stares in belief as Jasmine throws up two fingers. He nods his head a bit and then pulls himself up to his feet. He walks over to the corner and then climbs up to the top rope.
Simone: Uh oh...are we gonna have some flying magic?
Gabriel stands on top of the turnbuckle and waits for Sean Jackson to start to stumble to his feet. As he does, he launches at him.
Adams: Watch out!
As he comes down, Jackson connects with a hard uppercut that sends Gabriel back into the corner. Trying to seize his opportunity, Jackson grabs him and lifts him up into a torture rack position.
Simone: Oh no...
Adams: Here we go, Gabriel's going for a ride...
Jackson goes to flip him over into another inverted Death Valley driver but the crafty Champion lands on his feet. As Jackson turns toward him, Gabriel jumps up, grabs him by the back of the head, and pulls him down into a double-knee jawbreaker.
Simone: BELIEVE THIS!
Adams: He covers him up!
One!

Two!

Three!

DING! DING! DING!
Justin: Here is your winner....and STILL SCW WORLD HEAVYWEIGHT CHAMPION.....GABRIEL STEVENS!
Gabriel is center ring with his Championship, what a hard fought battle as he raises his Championship into the air, a confident smirk on his face. Gabriel's music is cut off as Love the Way You Hate Me - Like a Storm bursts over the speaker system, the arena instantly starts to boo, it seems they are sick of this already. However the fans still, watching with anticipation as we wait a few seconds, once again, waiting... Gabriel shakes his head, slapping his Championship across his right shoulder as he stands center ring, nothing happening.
Adams: Oh come on, as if we haven't had this enough... let the man enjoy winning such a big match...
Simone: I really am starting to wonder, what is the point? Is Watts trying to get Gabriel to remember his music lyrics or something?
The crowd is waiting in anticipation, on the tips of their toes as the arena lights slightly dim as an explosion of sparks and mini fireworks erupt at the top of the entrance ramp. As the explosion fades, this is usually where Watts would come running through, but we are met with nothing, just the fading of the explosions. Just like earlier, Gabriel shakes his head with a disgusted look on his face as the fans continue to boo.
Adams: Mind games? More like, stupidity.
Simone: Yeah, honestly... I am starting to agree with you, 100 percent..
Just as Gabriel takes a step towards the ropes, wanting to leave and just get out of here a loud explosion happens at the edge of the ropes, just near the apron that Gabriel was heading for. Sparks go flying everywhere and the brightness and sound send Gabriel a few steps back as he runs his hand back through his hair.
Simone: What... was... that...
Adams: That scared the shit out of me... out of, everyone I think.
Just as the explosion fades and Gabriel shakes it off, the fans finally stand to their feet in a mixture of cheers and boos. Andrew Watts comes walking down the entrance ramp, Watts has a look of confidence on his face, as he stares forward towards Gabriel. Watts smirks as he makes his way about halfway down the entrance ramp, stopping and staring forward at Gabriel with a cocky smirk on his face. Watts is dressed in a pair of blue Express jeans and his usual black tank top with the word REJECT across the chest. Watts stops walking, staring forward at Gabriel, his eyes locked on Gabriel, Gabriel's eyes locked on Watts as the two stare at each other.
Simone: HE IS HERE... HE IS REALLY... REALLY HERE!
Adams: Wow, about damn time...
Watts lifts his arm up, pointing towards the Championship that is slapped over the shoulder of Gabriel, clearly that is what he points at and Gabriel knows it. Watts then points his finger into his chest, nodding his head with a cocky smirk. Gabriel looks back, shaking his head, as he holds the Championship tightly against his shoulder. The two continue to stare each other down, neither making any movement, just staring at each other, and nothing more.
Simone: Something tells me these two are going to make a lot of memorable moments over the next few months, a lot of history will be made... and a lot of shit will be fucked up.!
Adams: Oh yes, I agree 100 percent, and I really can't wait...
Simone: What a way to end the show, join us next week on Climax Control!
---
Thank you! To Chris, Mark, Erik, Sam, Dustin, The Lord MK, Andy, Shipman, Natalie McKinley, Sean Jackson, Mete, Jenny. Also to Vixen for the great match banners and to everyone who keeps SCW going.