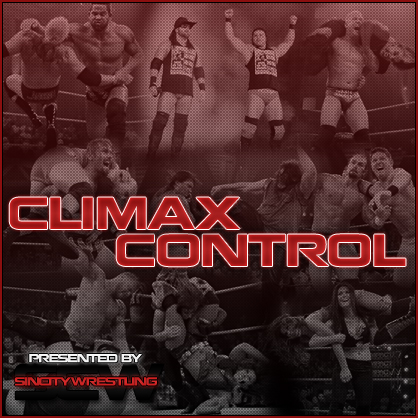 The crowd is alive with energy inside of the Movistar Arena in Santiago, Chile. The camera scans around the capacity crowd, cheering and waving while holding up signs for their favorites.
A spotlight begins to shine and the crowd cheers as ring announcer Justin Decent steps out onto the stage. The handsome exhibitionist jogs out to the ring, slapping hands to the fans who reach out to him.
He is handed the microphone by Jason Adams as he runs up the ring steps and climbs inside of the six-sided SCW ring and walks around, pumping his fist in the air to the tune of the crowd's chants;
"SCW!"
"SCW!"
"SCW!"
Justin then hops up onto the corner turnbuckle and smiles, looking out around the fairgrounds at all of the fans filling the grandstand and the rows of seats around the grounds itself. He drops back down and takes his place in the center of the ring and brings the microphone up to his lips.
Justin: Hello everyone and welcome to Movistar Arena in Santiago, Chile, and welcome to Sin City Wrestling "Climax Control"!
The crowd cheers!
Justin: Now please help me welcome the Hostess With the Mostess for "Climax Control" -- Miss Amanda Hugginkiss!
The fans cheer as Amanda bounces out, a dance to her step, and wearing blond wig, short 60s style skirt and black knee-high boots. The music starts playing to the tune of "These Boots Are Made For Walking" and the performance begins.
Amanda: You keep saying that you want me to blow you
You see these tits and tell me I have been blessed
You're not thinking clearly cuz you been a drinking yea
But now I've got something to get off of my chest
These boobs were made in Taiwan
In 1992
And one of these days these boobs are gonna leak all over you
You keep staring at my double d knockers
Like a 3rd world bay who's never been fed
You're either drunk as shit or full blown bonkers sooo
I'll say it again just in case you are brain dead
I got these boobs in Taiwan
From Doctor Sing Pow Lu
Essentially these ain't nothing
But zip lock baggies full of goo
Half price boobs from Taiwan
Pay for one and get two
And that's why this one's hard
And why the other's kinda blue
Are you ready boobs? Start rockin'!
The music picks up and Amanda does a dance performance ala Nancy Sinatra until she brings it to a close and the crowd cheers and applauds as the lights dim down on the stage.
Simone: Hello and welcome to Chile for SCW Climax Control, I'm Belinda Simone
Adams: And I'm playing GTA Vice City right now, but you can't see that.
Simone: Ahem?
Adams: Ok, ok, I'm Jason Adams, playing GTA Vice City right now and you still can't see it. I'm that damn retro today!
Simone: Good for you, but when ya done, can we get on with this?
Adams: You crack on and I'll add some stuff as we go along.
Simone: We have eight matches for you tonight, our biggest Climax Control to date, and we all kick things off with Matthew Kennedy, as he takes on Argento.
Adams: Argento hasn't picked a side in this war, but Kennedy will be trying to impress team Erik here.
Simone: Joanne Canelli defends the SCW Bombshell Roulette championship against Faith.
Adams: Die you mean bad guy!
Simone: Jason!
Adams: Sorry, still playing GTA, but Faith does have the biggest chance of her short career.
Simone: Another title match is up next, The Fallen defend the Bombshell Tag Team Titles against the NXT combo, Jessie Salco and Vixen.
Adams: If Vixen can be successful, she will be the first ever SCW Triple Crown champion.
Simone: SCW's lethal lottery tag team policy has struck again, this time teaming the darkest team in SCW history, as Goth teams with Brother Grimm to take on the tag team specialists, The Young Lions
Adams: I'm having nightmares tonight
Simone: The masked mystery man, Lucian Frost is in action tonight, up against former SCW Heavyweight Champion, Nick Jones.
Adams: Frost could be in wrong place at the wrong time, as Nick Jones was livid after his shock defeat against Derek Thorne, and could take it out on Lucian Frost.
Simone: Huge six man tag up next. NWA Tag Team Champions Sinful Obsession, team with SCW Rouelette champion, Thatcher Rex to take on Giani Di Luca, James Huntington-Hawkes III and a mystery partner.
Adams: I could be that mystery partner!
Simone: No, you can't.
Adams: Oh.
Simone: Maybe match seven will cheer you up because we got SCW Tag Titles on the line, as Amazing Ace Baldwin and Kevin Carter is in action as they take on Jordan Williams and the returning Tom Dudely.
Adams: Tom's back?!?! Ok, now I'm cheered up!
Simone: And we still have the main event to talk about as Team Erik gets to show off his power, as two of his bombshells, main event.
Adams: Erik must be like a proud papa.
Simone: He must be as Misty defends her SCW Bombshell title against fellow Team Erik member, Amy Marshall.
Adams: Claws will be out.
Simone: They will.
Adams: So hey, ho, here we go, lets put some heat in this Chile!
Simone: Ugh!
Adams: Too much, too spicy for ya?
Simone: A little.
Adams: Roll credits people!
---
As the show kicks off to a start, referees Drew Patton and Jasmine St. John come out to the ring with the SCW Heavyweight Championship in Jasmine's arms. The fans slowly come to a murmur once they see the championship belt in their arms. Jasmine and Drew slowly make their way up the ring stairs, both with solemn looks on their faces. Jasmine holds onto the belt while pointing over to the side where Justin Decent stands proudly. Drew narrows his eyes at her and begrudgingly snatches the microphone from Justin Decent's hand. He stands in the center of the ring and looks around at the audience before taking in a deep breath. He raises the microphone to his lips, but struggles to catch his breath under the intense pressure.
Adams: Drew's lack of mic skill is showing right now. I've never heard the guy speak before.
Simone: There is a first time for everything. I do believe most people would have trouble making this kind of a call in front of the fans, though. Especially after how the last show ended.
Drew looks up at the ceiling, doing his best to compose himself. Jasmine firmly encourages him from behind as he lifts the microphone to his lips once again.
Drew: Ladies and gentlemen… I… You see… Last week, at the end of Climax Control, there was a controversial call made by myself and… Some people might say that the call was a bad one done in poor taste. I am being forced to withdraw my call by my… senior referee. My boss. You know what, I would like to call out Spike Staggs and Kevin Car…
Before Drew can finish the sentence, "Porn Star Dancing" by My Darkest Days plays. Kevin Carter shoves his way through the curtains. He slowly walks to the edge of the stage as the fans boo away at him. He taunts them by lifting up the tag title belt, looking at both sides of him. Erik Staggs comes walking out behind him. Both men looks very displeased as Erik lifts up Kevin's golden briefcase. He points to it and then points down to the ring, likely to the SCW Heavyweight title. Both men walk down the ramp as fans throw cups in their direction. Kevin looks over at a Spike Staggs sign and he pulls it from the fan's hand and rips it up, throwing it in their face. They trash talk as they get to the ring where Kevin leaps onto the apron. Erik climbs the steps and both men enter the ring. Kevin narrows his eyes at Drew and mutters something to him before eyeballing Jasmine. The music stops, and Kevin takes the microphone from Drew's hand, surprisingly gently.
Kevin: I want to say first and foremost that I don't give a good god damn if the call was made in bad taste or not. It was the RIGHT call. Mr. Staggs has my Golden contract that says I can challenge ANY SCW champion at ANY SCW event at ANY time. I will not be punished because Mr. Staggs' nephew can't be bothered to show up to do his fucking job! You both know that Spike just committed the biggest betrayal possible in the indy side of this business. He put his loyalties in another federation and threw his… MY title to the side. Is that how a champion treats… SHUT THE FUCK UP! I am important, and you WILL listen to me when I speak you third world pieces of shit! Is this how a champion treats his roots?
Jasmine shouts out at Kevin, holding the title firmly in her hand. He is ready to get in her face, when Erik holds him back. Kevin tries to push Erik's hand off, but Erik is able to talk sense to Kevin, who props up his tag title on his shoulder, taking a deep breath as he calms down. Drew takes the microphone from Kevin as he lifts it up to his mouth. Before he can speak…
*GET READY FOR THE SMACK DOWN*
"Get Up" by Korn and Skrillex plays over the PA system. Spike Staggs steps through the curtains with a look on his face that mimics that of a scolded dog. His usually energetic tone is all but present as the fans back him up. He nods in approval at them as he works his way down the ramp, slapping hands with the fans. Once he is at the head of the ring, he dashes and slides in under the bottom rope. He takes off his jacket to reveal the NWA World Heavyweight Championship which causes the fans to cheer even louder. Spike looks out across the crowd as they shout words of encouragement to him. He takes a deep breath and then takes the microphone from Drew, not giving him a chance to say a word.
Spike: I wanted to take a second here before we find out the fate of the Sin City Wrestling Heavyweight Championship, to tell you fans that, no matter what these two dicks say about me, I did not choose NWA over SCW. I did what I did FOR SCW. Let these guys justify stealing my title however they want, but the truth is that Kevin is too afraid to face me man to man for that belt, and this was the only way he knew he even stood a chance. Now, unlike this coward, I will not take any unnecessary time away from you, Drew. Say what you have to say. I'm a big boy, I can take it.
Spike nods his head as a sign of respect to Drew before slowly glaring over at Kevin who is shouting out at him. Erik is joining in on the verbal assault when Spike's eyes widen. He looks over at them and takes a few steps closer to Drew. He folds his arms across his chest as they continue to go on. Spike leans down to the microphone, surprising everyone.
Spike: SHHHHHUSHHHHHHHH! Pleeeeease…
The fans go nuts, laughing as Spike takes a few steps back. Kevin and Erik look angry, but oblige in becoming silent as Drew is starting to sweat bullets. Everyone gives Drew their attention once more.
Drew: As I was saying before… We have received many complaints and letters from the fans of SCW regarding my call last week. The uncertainty of the Heavyweight title has caused a big stir, and there was only one option put before me by Jasmine… You know what, let me step back a little bit. The call is that our current SCW Heavyweight Champion will be…
Drew stops for a second, wiping away at his forehead while Kevin puffs out his chest. He steps forward, ready to accept the belt, but so does Spike. Both men glare at each other, slowly getting closer and closer. Kevin and Spike come nose to nose, muttering insults at one another. Erik tries to get in the middle of it, but Spike swings and knocks him back several feet. Kevin retaliates with a big swing to Spike's jaw, leaving a mark on his face. Spike and Kevin go at it, throwing fist after fist at one another as the fans erupt into cheers. Spike backs Kevin against the ropes, trying his best to choke him. Kevin knees him in the gut and then tosses him around into the corner. He uses his belt to clock Spike over the head, but Spike ducks it. At this point, security comes in a separates both men, pinning them in separate corners. Drew gulps as he and Jasmine set out of harms way. He looks over at her as she insists that he continue in a moment. They exchange a few words, arguing. Spike insists that he is calmed down as Kevin shoves security away from him. Erik talks him down all while glaring over at Spike. Both men exchange an intense glare that last for several moments until Drew breaks through the cheers and jeers.
Drew: May I have your attention, PLEASE!!! I came out here because I was supposed to repeal my decision from last week. The truth of the matter is that I REFUSE to do that. I refuse to raise Spike's arm in victory, Jasmine! I won't do it, and you can't make me. Kevin Carter was declared the victor of the match, and the winner he will remain!
Adams: Wait? Do we have a new SCW Heavyweight Champion? Is Kevin Carter our new champ? Our first SCW dual champion?
Simone: Most people would hate to argue it, but it almost sounds like it, Jason. Last I heard, a title…
Jasmine rips the microphone out of Drew's hand angrily. She scolds him, but he does not back down. He gets back in her face, shouting at her as he does. She shoves him away and points to her chest as she looks out into the audience.
Jasmine: The decision from last week WILL be repealed. As your Senior Referee, I say Drew's decision is being thrown out, and your SCW Heavyweight Champion is still Spike Sta…
Drew rips the microphone out of Jasmine's hand, stepping back a few paces as he speaks.
Drew: Under what rules are you allowed to throw this one out? He didn't show up, he loses. Plain and simple! You have no right!
Kevin and Erik nod their heads along with Drew. Jasmine's eyes widen as she walks up to Drew. She gives him a firm authoritive shove backward before removing the microphone from his hands.
Jasmine: Under the rules that this match was a sham from the beginning. You better step back before I put you in your damn place, Drew!
Adams: There is so much tension in that ring right now, and it is about ready to explode again.
Simone: But we still don't have our answer, Jason.
Drew rips the microphone from Jasmine's hands, but she doesn't let him get a step away before ripping it right back. Both of them argue intensely until Jasmine just shakes her head. She hands the belt over to Spike who raises it high up in the air. The fans cheer as Drew, Erik, and Kevin all throw a fit. Jasmine brings the microphone up to her lips quickly.
Jasmine: You want your decision to stand? Fine! But a title can NOT change hands via count out. So your Heavyweight Champion is SPIKE STAGGS!!!
Erik holds up the briefcase, pointing to it as he shouts at Jasmine. Jasmine holds up a rule book and slams it into Erik's chest as she leaves the ring. Drew shouts out at her as she turns around to look at him. She shrugs her shoulders as she heads up the ramp. "Get Up" plays as Spike quickly joins her, holding the belt high up in the air for the fans to cheer. Erik talks to Drew before they disappear completely and Drew lifts his referee shirt off to reveal a Team Erik shirt, eliciting a loud round of booing.
Simone: Does that say what I think it says?
Adams: It looks like Drew Patton is an official member of Team Erik! And people call me stupid? Geez…
---
Die for You by Otherwise plays and Argento comes to the ramp. He looks around the crowd and then he raises an arm, and part of the crowd that respects and cheers for Argento does the same.
Justin: Ladies and Gentlemen, coming to the ring, born in Venice Italy, now residing in Orlando, Florida. He stands 6' 7" and he weighs in at 270 lbs, he is the Silver Fox, ARGENTO!!!!
Argento comes to the ring and enters it, and makes the same pose and silver pyro comes from the turnbuckles.
Justin: and his opponent coming to the ring hailing from London England, weighing in at 220LBS Matthew Kennedy!
The arena lights go dark as a British voice is heard saying "You Are About To Be Canceled", as the last word is said the into to "You Got Another Thing Comin'" by Judas Priest hits the arena speakers and Matthew struts down to the ring with Marty McFarge by his side, once he reaches the ringside area he removes his glasses and orders a ringside attendant to remove his jacket only to berate him for the slightest mistake before entering the ring whilst yells down the phone, once in the ring he bounces of the ropes as he waits for his opponent and Marty takes up position at ringside, if his opponent is already in the ring he simply stairs at him with disdain.
Ding, ding, ding…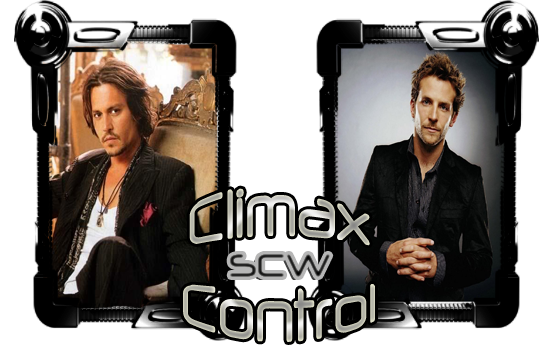 The two start this match off by walking around each other in the ring. As the SCW fans are not sure what to expect but they start a nice 'SCW, SCW, SCW' chant anyways. Matthew and Argento stop circling each other a finally lock up with Argento finally over powering Matthew and pushing him into the nearest turnbuckle. Argento plants his hand in Matthew's face which causes Drew to bark a warning towards the power house. Argento drops his hands and goes to grab Matthew by his shoulders but the quick thinking Matthew ducks his head out between the middle and top rope.
Simone: Matthew just out smarted Argento
Backing away from the ropes and from Matthew, Argento walks over towards the other side of the ring shaking his head a little frustrated. Matthew slips back into the ring and side steps his way over towards Argento. The two big males lock up once more once again Argento over powers Matthew and pushes him into the ropes. Argento goes for a massive chop by Matthew ducks out of the way. Matthew who is now walking away from Argento taps his fore head signaling the crowd that he is out. Argento charges towards Matthew and to two lock up for the third time tonight this time Matthew comes out on top and delivers an arm drag. Both men are quickly back up to their feet but Matthew quickly catches Argento in another arm drag take down. Back up to their feet again Matthew takes charge again this time hooking Argento' right up for a side walk slam. Matthew goes for a quick cover
1…
Kick out by Argento. Jumping quickly back up to his feet Matthew notices that Argento is getting back up his as well so he runs towards the ropes. Using the ropes a springboard Matthew connects with a flying clothesline bringing the Argento down to the ring canvas. Turning his attention back towards Argento Matthew helps him to his feet. Once Argento is standing Matthew plants him with a swift kick to the side of his midsection and delivers a deafening chop getting the crowd to bust out a 'woooooo'. Matthew continues his onslaught on Argento chopping him into the turn buckles, Argento manages to duck one chop but Matthew stays on the attack and starts clubbing the masked man's back. Stumbling away from the turnbuckle Argento tries to get out Matthew's reach. Grabbing Argento' arm Matthew Irish whips him into the ropes, rebounding off them Argento charges straight into a flying forearm by Matthew.
Simone: Prime time is out to impress tonight.
Matthew over powers Argento backing him up into the ropes and goes for one last chop but Argento counters with a cheeky eye rake. Snap mare take down on Matthew and now Argento starts to stomp a mud hole in Matthew's gut. Turning his attention away from the fallen Matthew, Argento gives the live crowd some attitude before returning to deliver a kick to the face of Matthew. Stepping on Matthew's face with his right foot Argento' confident laugh can be heard. Falling to the mat Argento locks Matthew in with a headlock. Wrenching his head back Matthew can be heard screaming Nooo at Drew when Drew asks him if he is okay. Argento locks the modified headlock in tighter as the fans start to cheer on Matthew and start an encouraging clap. Matthew takes the encouragement with his stride and starts to make it back up to his feet but Argento still has the move locked in. Once back up to his feet Matthew sweeps Argento' legs out from underneath him and scoops him up for a side walk slam. Matthew bounces back up to his feet once more and hits a standing Moonsault on the fallen Argento hooking his leg he goes for another pin fall attempt.
1…
2...
Simone: So close…
NO! Argento kicks out with force almost throwing Matthew off of his fallen body. Both of the competitors are back up to their feet Argento charges towards Matthew pushing him back into the turnbuckle once more with massive body punches. A quick snap mare take down and Argento goes for his first pin attempt for the night.
1...
Adams: Kick out!!
Matthew quickly kicks out and Argento throws his hands down on the ring canvas a sign of frustration. Argento gets back up dragging Matthew back up with him, pushing him off the ring ropes Irish whipping him across the six sided ring. As Matthew uses the ropes to rebound off of and charge towards Argento. Argento runs towards Matthew taking him down with a shoulder block take down. The Brit is quickly back up to feet as Argento is already charging towards him for what looks like another shoulder block take down but Matthew out smarts him and sides down on to his back pulling down on the middle rope sending Argento to the outside.
Simone: Matthew has out smarted Argento twice tonight
Argento is livid on the outside and gets back up to his feet and climbs back up into the ring, while Matthew attempts to drop kick Argento once he is back in the ring on his feet. But Argento is too quick and moves out of the way, Matthew's back hits the ring canvas. Argento is now trash talking the fallen Matthew and quickly heads over to climb the nearest turnbuckle. Taunting at the top Argento takes him time waiting for Matthew to make it back up to his feet. Matthew slowly stumbles up to his legs and Argento comes driving off the top rope with a massive clothesline hooking the let he goes for another pin fall.
1…
2…
Argento slams his hands back down on top the ring canvas and gives poor Drew a piece of his mind before getting back to his feet grabbing Matthew up at the same time Argento signals the end is near and sets Matthew up for his finisher. Out of nowhere Matthew Kennedy reverses the move and rolls Argento up for a inside cradle.
1…
2…
3…
DING DING DING
Justin: The winner of the match.... PRIME TIME MATTHEW KENNEDY!!
Adams: Another win for Matthew Kennedy here tonight…
Simone: I hate to say this but Team Erik is looking pretty strong after this showing.
---
"Run This Town" begins to play over the loudspeaker as the crowd goes into a frenzy.
Simone: What is Joanne doing out here?
Adams: I'm not sure, but her match isn't for a while yet. Maybe she's finally made her decision...
Simone: I know a lot of people are wondering what she meant in her promo.
Adams: Me included.
Joanne makes her way to the ring, without her usual escort, and slips into the ring with the Bombshell Roulette Title on her shoulder. The crowd cheers loudly, as she calls for a mic. Her music cuts off and she looks around the arena with a smirk forming on her lips.
Joanne: Hola Santiago, Chile!!! (Hello Santiago Chile!) Estás teniendo un buen momento?(Are you havin' a good time?)
The crowd cheers loudly, as Joanne just smiles and leans against the ring ropes looking around at the crowd.
Simone: Joanne has the crowd eating out of the palm of her hand.
Adams: That she has. Who knew she could speak Spanish?
Simone: It's in her profile, that she can speak up to eight different languages.
Joanne: I know you're all wonderin' why I'm out here, and it's time that I told you, and everyone watchin' at home. The last two weeks I've had Mark Ward and Erik Staggs sendin' me gifts, money, flowers, chocolates, anythin' and everythin' they thought that would impress me. But nothin' they sent has swayed my decision about what side to join.
Adams: It's good to see that she can't be bought off with bribes.
Simone: She's a Don... People try to bribe her on a daily basis more than likely.
Joanne: The side I have chosen is not because of either Mark or Erik, but someone else. So the side I choose is Erik Staggs!
The crowd boos loudly, as Joanne adjusts the title that sat on her shoulder.
Adams: I can't believe it! She joined with Erik!
Simone: I can. She's a business woman and she'll go with the winning side.
Joanne: I don't care what you say, you know I made the right decision. Tonight when I stand in the middle of the ring with Faith, I will brin' the Bombshell Roulette Title to Erik's side. We are the Mafioso, and we get paid to kick your ass!
"Run this town" begins to play and she smiles to herself, and climbs out of the ring, and heads backstage.
---
Backstage, Faith is seen walking toward the office area of the venue. She pauses outside of "Hot Stuff" Mark Ward's office. She reaches up her hand to knock on the door, but she pauses. She slowly looks out to the side to see Erik Staggs standing next to her. She narrows her eyes and steps up to him.
Faith: What are you doing here?
Erik smiles sweetly at her which seems to almost nauseate her. He remains silent with the smile, causing her to sigh in frustration.
Faith: Look, what more is there to say? Was me dumping a beer on your head after playing mind games not clear enough to ya? I don't have any interest in joining your little rebellion. Them bitches are going to pay for that.
Erik: Actually, I'm not here to try to change your mind. I'm here to wish you luck on Team SCW. You are going to need it after all. Not only did you piss me off, but you pissed off two thirds of the Bombshell roster. And nobody is going to do a damn thing to stop the unsavory things they have planned for you…
Erik gently pats her on the shoulder, rubbing in his dominance over her. He chuckles with delight until Faith picks his hand up and drops it off of her. He looks less than amused, but she is ready to punch him in the stomach. She stops herself short and then smiles back at him.
Faith: You are right, Erik. Nobody is going to stop them from coming for me, but that don't mean I can't handle myself when the lights are on. Your girls can't do anything to my face, because I will smack them down the second they get anywhere close. And I told you I had a surprise for them, I wasn't lying.
Erik: Stupid, stupid little girl. I guess when my nephew trained you, he also passed on his idiocy to you. I…
Jamie Staggs flies past Erik, nearly crashing into him. He skids to a stop and grabs onto Faith, taking her back a few steps. She tries to protest, but Jamie cowers behind her as Roxanne slowly walks into the picture. She is dripping with some sort of foamy substance, holding a badger by the scruff of his neck, smelling with something that makes everyone hold their noses, and a black eye. Erik looks at her curiously trying to figure out what transpired. Roxanne wipes some of the foam off of her face and shakes her head at Erik, growling in a low tone at him.
Roxanne: … you don't want to know…
Faith: And that's just the beginning. Now if you will excuse me, I'm on my way into Mark's office to let him know that I will proudly represent Team SCW with the Bombshell Roulette Championship on my shoulder.
Faith slips inside of Mark's office as Roxanne chases after Jamie who screams like a little girl down the hallway. Erik is fuming that his intimidation didn't even have a chance to go into effect as we fade.
---
Between matches the titan tron comes to life and we see Aleksei Koji's face on the screen. His eyes are blood shot and he seems a little dazed, but he is not beat up yet so that means he is not yet in New York. He smiles big for the camera.
Aleksei: Hello my fellow SCW fans. I have no idea what time it is there or what time it is here, but I miss you. I hope you miss me! I am currently having one of the most crazy nights of my life and when you see me last I hope to be Grinder champion...but who knows.
Now you know I could not stay away from an SCW show even if I am in a whole other continent...I am in other continent right? Wait let me ask phone.
Aleksei holds up his smart phone.
Aleksei: Is..ahh North American different continents from other Americas?
The phone does not seem to computer and makes some odd noise as if it is having a glitch. Aleksei shrugs and reaches for a beer.
Aleksei: They don't make these things to understand drunken Romani. It is a shame. So believe it or not I didn't just come on here to say hello. I come with good news. You see every once in a while us Koji's gather the clan and I have decided to do so next week. Now you might wonder why it matters to all of you.
Aleksei's smile takes on a wicked edge and he appears to suddenly sober up.
Aleksei: Because I am going to have this gathering at the next stop for the SCW tour. That means not only will I be coming back but I will be bringing my brothers...as many of them as I can. That means if your name is Kain or you are wearing a Team Erik t-shirt you might want to take the night off, because the Koji's only get together for two things: weddings and fights.
So unless Erik wants to get two of his goons to marry each other that must mean we are coming for a fight....oh what a fight it is going to be. I can't wait to see you all and introduce you to my family.
Aleksei grins and waves to the camera.
Aleksei: Now you all have good night. I am going to go make some people bleed.
---
LIVE!
From Brasilia, Brazil at the Ginásio Nilson Nelson...
It's the next grand spectacular that has made Sin City Wrestling the mecca of indy pro wrestling...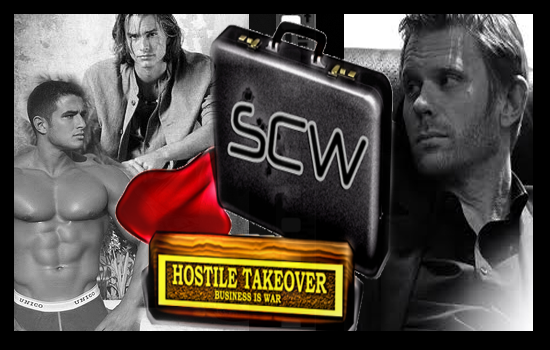 Card subject to change...
---
Adams: This night couldn't be any more perfect! Two hot Bombshells are up next!
Simone: It would be perfect in my eyes if you came with a mute button...
Adams: Hey, that wasn't very nice.
Simone: But it was funny...
Justin Decent: Ladies and Gentleman, our first match for the evening is scheduled for one fall for the Bombshell Roulette Champion! The wheel has been spun and this match will be a Street Fight!
The crowd cheers loudly.
Justin Decent: Introducing first is the challenger from St. Louis, Missouri. She weighs in at 115lbs...Please welcome FAITH!!
"Scum of the Earth" by Rob Zombie begins playing through the PA system as the stage lights blink to the beat of the music. Without hesitation, Faith comes walking onto the stage, waving her arms up, shouting for the fans to get on their feet. She walks to the edge of the ramp, looking from side to side as the music picks up. She bands her head down abruptly and swings her dreads around for a minute before pointing up to the sky. She runs down one side of the ramp, slapping hands with fans before switching sides. She then dashes up toward the ring and jumps onto the apron. She turns around and swings her dreads around once more to the music before getting inside of the ring. She bows her head and jogs from side to side, throwing fists to get ready for her opponent and her music dies down.
Simone: Faith seems more ready than ever for this opportunity, Jason, and I have to say this match is right up her alley!
Adams: It's also perfect for Joanne. Both of these like Bombshells like to get dirty.
Simone: You mean fight dirty?
Adams: That too!
Justin Decent: And next is her opponent, from Jersey Shore, New Jersey. Weighing in at 135lbs, she is the current SCW Bombshell Roulette Champion...The Jersey Devil Diva...JOANNE CANELLI!
The house lights go down, as a spotlight goes over the crowd. As the spotlight comes to a stop at the back of the entrance way, as "Run This Town" begins to play. A picture of the Italian Flag appears on the screen with the letters F.B.I over the flag, with the words "FULL BLOODED ITALIAN" is written underneath. It soon changes to scenes of mob hits, newspaper clippings from just recent to the late 1900's, but soon changes once again, to shots of the Mafioso, sitting in a large office, and in limos, and in arena's from times since past. The spotlight focuses on four figures standing at the back of the ramp. This is Joanne and her bodyguards. They make their way down the ramp with Joanne in the middle with Reno and Rude on either side, and Scarpaci following behind, , talking among themselves ignoring the crowd around them. When they reach the ring, Reno holds open the ropes for her, as she slips inside, only to follow behind and stand in the middle of the ring, around her. She removes her jacket, and hands it to one of the guys, before they head out of the ring.
Referee Jasmine St. John holds the Bombshell Roulette Championship belt high above her head as Faith and Joanne get nose to nose, exchanging insults and the crowd cheers. Jasmine walks over and hands the title to a ring official and calls for the bell to get this match up started.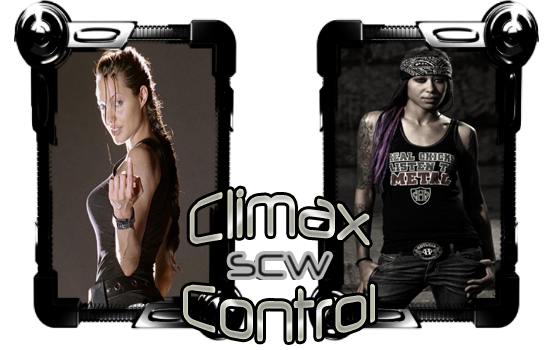 As soon as the bell rings, Faith delivers a vicious headbutt to Joanne, sending the champion back, but Faith doesn't back off! She grabs a hold of Joanne's long hair and forcefully whips her down to the mat and begins stomping away at the champion.
Simone: Faith wastes no time in showing how badly she wants this.
Adams: And I really wish I was the referee for this one.
Faith then bends down over Joanne and begins delivering hard right punches over and over, further taking control of this match. After several punches, she gets to her feet, holding a handful of Joanne's hair and pulls the champion to her feet with her. Faith delivers an vicious uppercut before she sends Joanne into the ropes. Joanne rebounds back and when Faith bends forward in attempt to send Joanne over her back, Joanne reverses kicks Faith right in the face and delivers quick DDT!
Simone: Smart thinking by Joanne here, and she's back in this one!
Adams: But she never left...
Simone: Where is that damn mute button when I need it?
Joanne hooks the leg and goes for the pin!
1..
2...Faith gets her shoulder up!
Adams: It's going to take more than a DDT to end this one, Joanne! Come on I want to see some violence!
Joanne quickly gets to her feet and jumps to the outside of the ring, looking for weapons under the ring. She is trying to find the perfect one and doesn't notice Faith getting back to her feet. The challenger runs against the opposite side of the ropes and comes rebounding back, doing a baseball slide under the bottom rope, connecting both feet to the side of Joanne's head, and the champion goes flying back against the steel barricades!
Simone: That one had to knock Joanne silly!
The crowd cheers as Faith quickly gets back on the offensive, grabbing Joanne by the arm. Faith looks towards the steel steps and smiles and goes to send Joanne sailing into the steps, but Joanne reverses and it is Faith who connects with the steps instead! The sound of her back hitting the side of the steps almost echoes throughout the arena as she slumps to the floor, her back arched in pain!
Adams: Ooh I felt that one...
Simone: Speaking for Marge again?
Adams: How'd you know?
Simone: Lucky guess.
Jasmine St. John joins the ladies on the outside of the ring, as Joanne has grabbed a kindo stick from under the ring. She taps it against the steps a few times, making some noise, but she doesn't waist too much time as she begins cracking the kindo stick against Faith's ribs! Faith's body almost convulses after each hit, and when the kindo stick is almost a broken mess, she finishes it off, cracking it in half over Faith's skull and Faith crumples to the floor!
Adams: I told you these ladies like to fight dirty. Especially Joanne.
Joanne pulls Faith away from the steps by the leg and drops down for the cover!
1...
2...
Faith kicks out!!
Joanne is furious and glares at Jasmine, insisting it was a slow count, but Jasmine shakes her head and holds up two fingers. Joanne slams her fist against the floor, and grabs Faith by her hair, pulling her back to her feet. She delivers a couple punches to Faith's temple, but Faith begins fighting back, delivering a few punches of her own before she shoves Joanne away and delivers a vicious clothesline!
Simone: This match is making me dizzy already.
Adams: And I think it's making me cross-eyed.
Faith grabs Joanne and pulls her over to the announcer's table, laying her across the top directly in front of Jason and Belinda!
Adams: Look! Faith is giving me a present and its not even my birthday!
Simone: I don't think that is what she is doing, idiot.
Faith elbows Joanne in the chest a few times, making sure the champion stays down, before she heads back to the ring and jumps up onto the ring apron, heading for the corner turnbuckles. She climbs to the top turnbuckle, her eyes locked directly on the champion laid across the table!
Simone: Time to move, Jason!
Adams: But I want to be up close and personal for this one!
Simone: You'll be more than up close and personal with this one!
Faith stands on the top turnbuckle, holding her hand above her head and getting the crowd riled up! They cheer loudly and camera flashes begin going off all over the place, but just as Faith is about to go flying of the top turnbuckle, Joanne is alerted to what is going on, and she rolls herself off of the table, crawling over to the barricades. Faith gets down from the top turnbuckle disappointedly, jumping down to the floor below, stalking Joanne, who is now by the ring officials as they guard the Bombshell Roulette Championship.
Adams: Our table is spared!
Simone: For now..
Joanne pulls herself to her feet using the barricades just in front of her, and the fans in the front row take the opportunity to tap her shoulders or snap a few pictures. Faith walks over to the ring officials, grabbing the bell from them. Faith begins stalking Joanne, waiting for the right moment and when she think she's got it, she charges at Joanne, but Joanne ducks just in time and Faith flies over the barricade and into the crowd, dropping the bell in the process!
Adams: Now THIS is a street fight!
Joanne jumps over the barricade, quickly getting on the offensive. She picks up the bell that Faith had dropped, and when Faith gets to her feet, Joanne slams it against her back and tosses it back over the barricade as Faith arches her back again and falls to her knees! The fans give them some space, but watch on around them excitedly as Joanne gains control of the match once again. She takes a chair away from one of the fans, folding it up and gets ready to use it against Faith!
Simone: Things are not looking good for Faith here. We can only wonder the pain her back must be in right now!
Faith falls to her hands and knees, trying to catch her breath as the pain radiates down her spine and Joanne brings the steel chair crashing against Faith's back and the challenger rolls over on to her back, her face showing the pain she is in! Jasmine has joined the two Bombshells just as Joanne drops the chair and goes for the pin attempt!
1...
Faith kicks out!
Simone: Jesus! Faith refuses to give up! That's three times Joanne has tried to pin her so far!
Joanne gets increasingly frustrated as Faith continues to kick out of each pin attempt. She gets up and starts arguing with Jasmine, but Jasmine holds her own, telling the angry Bombshell to back off! Faith takes the opportunity to begin crawling away, trying to regain her composure, and when Joanne and Jasmine turn back around, Faith is nearing a backstage entrance! Joanne darts over to Faith, but she doesn't notice Faith has taken a soda away from one of the fans and she turns around and tosses the cold soda right in Joanne's face! It doesn't do any damage, but the champion is taken by surprise and temporarily blinded and she tries to furiously wipe the soda from her eyes.
Adams: I don't think Joanne was very thirsty.
Simone: And I'm fairly sure Joanne didn't drink any of that soda anyway!
Faith has made it back to her feet, but very unsteadily as she limps around from the pain shooting down her spine. She starts stumbling her way backstage and when Joanne can see again, she follows behind and the two begin battling it out in the hallway, as SCW officials watch on! Faith throws Joanne against the wall and the champion's head bounces back with a loud thud! Faith grabs a nearby trash can, dumping the contents out before she slams it over Joanne's head. Joanne falls to the floor and Faith goes for the pin!
1..
2...
NO! Joanne kicks out!
Simone: What is it going to take for this match to end? Faith wants the title bad, but Joanne doesn't want to lose it so soon after she won it!
Frustrated, Faith grabs a cord from something and wraps it around Joanne's neck, cutting off Joanne's air supply! Joanne struggles and tries to get a breath, but is unable, as she kicks and claws at the cord! Her face begins to turn blue and, still holding the cord around her next, Faith pins Joanne's shoulders to the ground and Jasmine drops down for the count!
1..
2..
3- NO! Joanne kicks out at the last second!
Adams: How the hell did Joanne kick out of that?!
Simone: I don't know, Jason, but I think Faith is thinking the same thing!
Faith can't believe it and she loosens the grip on the cord and Joanne immediately begins choking and gasping for air! As Joanne attempts to regain her composure, Faith looks around for something she can use to finish this off. Several cameramen surround her and she gets a wicked idea as she takes one of the cameras! The cameraman argues with Faith, but she just laughs as she turns around, but is caught by surprise as Joanne comes flying at her delivering a spear out of nowhere! The two Bombshells collide against some of the equipment backstage, and both are left breathless and near their breaking point!
Adams: This is one hell of a match, Belinda! I wish I had some popcorn!
Simone: I can't believe what we're witnessing, Jason. This match is absolutely insane!
Jasmine checks on both women as Faith tries to push some of the equipment away from her and Joanne slowly starts getting back to her feet. Both women are breathing heavily as the exhaustion takes over, but neither are ready to give up. Faith makes it back to her feet soon after Joanne and both women stand there for about a minute, almost contemplating their next move.
Simone: We can only wonder how much more these women can take, Jason. I don't even think they remember where they are at!
Adams: Maybe someone needs to remind them.
Joanne is the first to make a move as she takes a few steps away, heading down another hallway. Faith watches for a moment, before she follows behind the champion, along with Jasmine St. John. Faith catches up behind Joanne, hitting her in the back, sending her stumbling forward, but Joanne stays on her feet and they continue their way down the hall, leading to the exit to the parking lot! The fans in the arena cheer and watch the screen as Faith sends Joanne against the exit door, and to the parking lot outside!
Adams: Everyone better watch out for their cars!
Joanne looks for any place she can hide to regain her bearings a bit, but Faith doesn't let up. She runs up to Joanne from behind, grabbing her by the hair and sends her flying into a car just ahead of them! Joanne's head bounces off the car, knocking the champion silly once again, and Faith corners here against the car, delivering knee after knee to Joanne's midsection!
Simone: Oh no, what is Faith doing now?! It looks like she's climbing on to the car!
Adams: Very observant of you, Belinda!
Faith is indeed now climbing on to the car. She pulled Joanne over to the front of the car, stepping on to the hood as she holds a handful of Joanne's hair. She pulls Joanne onto the hood of the car with her, and sets her up for a powerbomb!
Simone: Oh my God! If she hits that powerbomb this could be over!
Faith attempts to lift Joanne and deliver the powerbomb, but Joanne blocks it and saves herself! She lifts Faith up and over her back, sending the challenger back first against the hood of the car with a sick cracking noise!
Simone: And once again Faith's back takes the brunt of the move!
Joanne collapses back slightly against the windshield but only for a moment, as she delivers a legdrop to the champion and goes for the pin!
1...
2...
3-NO! Faith kicks out!
Adams: I think I love both of these women...
Simone: What about your wife?
Adams: Oh...I love her too!
Joanne is too exhausted at this point to even argue or seem surprised. Faith slides off the hood of the car, crawling a few feet away as Joanne crawls down the hood as well, slowly. She stands just in front of the car when Faith comes flying at her, spearing here against the front bumper, and Joanne arches her back before falling to the ground! Faith uses whatever adrenaline she has as she pulls Joanne up, once again setting her up for a powerbomb!
Adams: I think this is it Simone. Joanne can barely fight back!
Faith doesn't waste any time as she delivers the powerbomb right over the hood of the car, quickly jumping on the car to go for the pin!
1...
2...
3!!!
DING! DING! DING!
Simone: She did it! Faith has won the Bombshell Roulette Championship!
Justin Decent: Ladies and Gentleman your winner and the NEW SCW BOMBSHELL ROULETTE CHAMPION...FAITH!!
Outside in the parking lot, Faith can barely stand at this point as Jasmine raises her arm in victory, and the medical team comes to check on the two Bombshells. A ring official has appeared on the scene with the Bombshell Roulette Title, and he hands it over to Jasmine, who then hands it to Faith. She holds on to it with one hand as she is helped to her feet and back inside to the training room, while the other ring officials check on Joanne.
---
In the locker room area Kevin Carter was standing there along with Erik and he could be seen pacing back and forth. It was quite obvious that something was on his mind and that he wasn't too happy about something but with the Main Attraction being the vocal superstar that he was. It wasn't a surprise that he'd waste no time letting it know how he felt.
Kevin Carter: "I thought you said you had things under control!"
Erik Staggs: "… What do you mean Kevin?"
Kevin Carter: "You told me! You told me that last week was a full proof plan! You told me that I'd be the new SCW Heavyweight Champion! You told me there'd be no mistakes and there'd be no screw ups! Why the hell am I not the champion right now?! Why was there mistakes and screw ups Erik?!"
Erik Staggs: "Kevin, I do have things under control and you need to calm down for a second. Because right now you getting upset isn't helping the situation. This is exactly what they want. They want to break us a part and they want to cause issues. Don't let that happen. I told you I'd take care of everything and I told you – you'd be the new SCW Heavyweight Champion. Well, I'm going to deliver somehow someway regardless of what was said out there."
Erik's words had a ton of confidence in them, but that's where Kevin started to take a couple steps towards him. He wasn't pleased still and his facial expressions told the entire story.
Kevin Carter: "I highly suggest you do make this right."
Erik Staggs: "I will, you have nothing to worry about. Trust me on this."
Kevin Carter: "Trust isn't given it is earned and right now you are losing that trust as well as that faith I put in you. So, I highly suggest like I said that you make this right because if you don't. It isn't going to be Ward and his goonies that you have to worry about gunning for you."
Erik Staggs: "What's that supposed to mean?"
Kevin Carter: "You're not stupid Erik – learn to put two and two together. You screw me over and I screw you over. It's that simple… so do what's right before this entire thing ends up ending badly for you."
With that being said Kevin walked right on out of the locker room and slammed the door shut behind him. Erik stood there in the locker room looking in the direction and looking at the door that Kevin had just walked right on out of. It was certainly going to be a long night and it was a situation where he was going to have to think fast on his feet before this entire thing blew up in his face.
---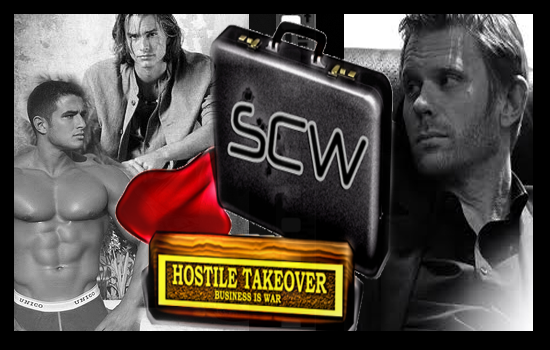 SCW Heavyweight Championship
SPIKE STAGGS © vs. JORDAN P.S. WILLIAMS
---
*GET READY FOR THE SMACK DOWN!
"Smack Down" by Thousand Foot Krutch plays as the lights dim down. Lights flash across the stage as NXT graffiti appears to be sprayed on the screen. The fans cheer loudly as Spike Staggs walks out onto the stage holding both the SCW Heavyweight title and NWA World Heavyweight Championship on his shoulders. He stops and looks around at the audience before hoisting both titles up and into the air. After a monumental round of cheers, Spike lowers the belts back to his shoulders. He looks back at the curtains as Ben Jordan walks out with the ACW Maritime Junior Heavyweight Championship and one half of the ACW Tag Team Championships on his shoulders, and the 2013 J-Cup trophy in his hands. The fans cheer even louder until Vixen comes out with the NWA Cruiserweight Championship around her waist. She salutes the audience, the cheers getting louder and louder as Mickey comes out with the second half of the ACW Tag titles on his shoulder, along with Odette Ryder and Jessie Salco. The golden stable pauses for the cheers before working their way down the ramp, slapping hands along the way. They get inside of the ring rather quickly, Spike, Ben, Mickey, and Vixen setting the titles in their respective corners, holding a title in all six corners. Ben holds the J-Cup trophy up high as Spike grabs a microphone. He pauses in the middle of the ring for a moment as the music and cheers die down.
Spike: Hello Santiago!
Cheap Pop
Spike: Wow, it is a little bit crowded in here. I mean, with this much gold and all… Anyway, this isn't about all of the gold. It is about a certain trophy that was once again awarded to a member of NXT for the second year in a row. So without further adieu, I introduce to you, NWA's 2013 J-Cup Winner… Ben Jordan!
The fans cheer loudly as well as the members of NXT present in the ring. Spike gives a bow of respect to Ben as he hands the microphone over. Spike makes it a point to clap louder for Ben who stands there for a moment, soaking it in.
Ben: How we doing Chile?
The crowd cheer, as a slight ACW chant ripples through the crowd.
Ben: Quality people, I said last week via the old satellite thingy that I was coming here tonight. I was either gonna come out here and congratulate Misty, or I was coming out with these lot to celebrate.
Ben points around the ring at the members of NXT.
Ben: Thankfully for the whole wrestling world, I beat that old Queen to give the NWA alliance a Super J Cup champion they can be well and truly proud of. I did that thanks to ACW turning me in to a great wrestler, and to NXT for pushing me over the finishing line to become your 2013 champion, thank you all.
NXT applaud in the ring while the fans chant.
Ben: Without ACW, I couldn't be where I am now, without that old SCW star Hangman, I wouldn't be able to deal with all this body battering I had to take to walk out with the prize at the end of the day, without NXT pushing me on, I wouldn't have this Super J Cup, and whooping Misty in the final, it was the chaser after the pint, just cracking people. It's brought more attention on me then I know what to do with, but I could have had more, and yes, I'm talking about the NWA Cruiserweight title shot, the title held by the foxy NXT star, Vixen. You alright, sweets?
Ben gives a thumbs up to Vixen.
Ben: I have all I want right now, NWA glory doesn't start the motor for me at this point in time. I did a good deed in giving it away to Simon Jones, he deserves this shot. I know you and Simon are not the best of friends, not since you gave him a concussion Mickey, but he deserves this one.
Mickey shrugs his shoulders.
Ben: You know, the truth is, I stopped the wicked witch of Vegas from being out here, bragging and boring the hell out of the lot of you, I stopped that people and I know you're glad for that, but there's a bigger message behind all of this. You've seen a lot of incarnations of NXT, lots and lots of them, but this is a different direction for NXT. The talent that stands in the ring right now, under Spike Staggs leadership, is young, it's hungry, it's fearless and ready to take on the world and kick you all in the nuts. We're coming to place, Me and Mickey in ACW will push it to the limits, Vixen and Jamie Staggs over in BACW, will push things further than many people thought possible. Derek Thorne, Jessie Salco, they'll show you how it's done in SCW, Spike and Aleksei will lead us all to huge things. NXT is back on the...
The lights in the arena go out. Thick gray smoke fills the backstage entrance where a spotlight now shines. The opening beats to "The World Belongs To Me" by My Darkest Days begins to play throughout the building. Several seconds into the music, the enigmatic figures of Misty and her disciples, fully cloaked in black robes emerge from backstage. Damien, Dante, Sebastian and Zane surround her protectively with Ruby following behind them. Misty holds a microphone in her hand as she stands in between her boys at the top of the ramp, grinning wickedly at Ben and the others in the ring. Her music dies down and she raises the microphone to speak amongst a loud round of booing.
Misty: Blah, blah, blah, blah, BLAH! Nobody gives a crap about you or NXT, Benny Boy.
Ben smiles a cheeky grin, looking around the ground in disagreement, as the crowd boos Misty even more.
Misty: I apologize for interrupting...Well, actually I don't because you see, SCW is MY territory, not yours, so I can do whatever the hell I want. Let's not forget the fact that I am your Queen and you will do as I say!
Ben: Sorry, sweetheart, but last I checked you wasn't my queen and you still aren't.
Misty: SHUT UP!
Ben laughs at Misty's growing temper, and he leans against the ropes, letting her speak for the moment.
Misty: You won the J-Cup, Mr. Jordan. Everyone knows it, but let me remind you that I should have been the one to win! It may look like I tapped out, but that is NOT what I was doing! The referees in ACW are clearly incompetent and made a bad call. I was robbed and everyone knows it!
Ben: If that helps you sleep at night, then think whatever you want, tap tap. Doesn't change the fact that I beat you, and you're standing there whining and crying like a little baby.
Misty lowers the microphone for just a second, glaring down at Ben. She squeezes the microphone tightly out of frustration, as her disciples watch on, clearly displeased with the level of disrespect shown to their Queen.
Misty: You think that's funny, don't you Benny Boy? You think I'm going to let you stand there and let that little nickname you've made for me fly? Well guess what, I'm not! I'm not going to stand by and let you disrespect me in MY region. I'm not going to sit back and let you celebrate and brag a victory in a territory you don't even fight for! You have no reason to be here, other than the fact you want to piss me off!
Ben: I've apparently done a good job.
Ben smiles again, as the rest of NXT smile proudly and share a laugh.
Misty: Don't make me tell you to shut up again, Mr. Jordan, because I'm NOT in a good mood! I've had to deal with your bragging on Twitter all week for a win that everyone knows should have been mine! And the icing on the cake? I have to sit back and watch as a man who wasn't even competing in the J-Cup tournament gets the shot at the Cruiserweight title because you were stupid enough to give it away! What the hell were you thinking?!
Ben: I think I explained myself pretty clearly last week. You might want to get ya ears cleaned out.
Misty: You want to know what I think, Benny Boy? I think you gave that title shot away because you don't want to face little miss Vixen there. You don't want to face Spike's little tramp, and I'm guessing that Spikey boy put you up to it.
Spike: Oh please..Not this shit again.
Misty: Deny it all you want, Spike, but I know the truth. Ben, you can stand there and say you gave Simon Jones the title shot because he deserves it, or because you wanted to do the right thing, but you are completely full of shit and I'm not buying any of it! Simon Jones isn't even in the cruiserweight rankings, and until I stepped foot in ACW, I hadn't even heard a single mention of Simon Jones. And now he is getting a shot at the title, because you gave it to him. Because you decided he deserved it.
Ben nods in the ring as Spike and Vixen shake their heads.
Misty: It's not fair, and personally, I'm not going to keep quiet about it. You NXT lowlifes think you're going to take over the NWA, but I'm not going to let that happen. I'll bitch and complain as often as I want, and wherever I want whether you like it or not!
Ben: I don't think anyone really cares about your complaints, tap tap, but feel free to leave as many complaints in the complaint box. I'm sure they'll get ignored every day for more important issues.
Misty: You know what, I've had enough of this blatant disrespect! I'm going to finish what I started last week and break that leg of yours!
Ben is about to respond, but Spike takes a step forward, pulling Ben back for a second.
Spike: Whoa, whoa, whoa. Misty, need I remind you of the rules around here? Ben might not be a member of the roster here in SCW, but the rules still apply. You can't lay a finger on him, but I suppose if you want to do us all a favor and get yourself fired, go ahead and try. Though I'm sure Vixen, Jessie, Faith and Odette will have no problem stopping you before you even have the chance.
Misty laughs and shakes her head.
Misty: Oh, I'm sorry. Maybe I worded that wrong. I'm very well aware of the rules, and my boys here are just dying for a fight.
Misty lowers the microphone and snaps her fingers. Her men then slowly make their way down to the ring, glaring at the NXT men inside the ring. Spike orders the ladies of NXT out of the ring, and they all quickly exit the ring, as Misty's boys soon surround the ring. Ben, Mickey and Spike circle the ring, waiting for the disciples to make their move. The one named Sebastian is the first to slide under the ropes and Ben and Mickey quickly stomp away at him and all hell breaks lose. Damien, Dante and Zane slide in soon after as the two groups begin brawling inside the ring!
Misty watches on as Damien and Dante double team against Spike, backing him into the corner, punching and stomping away. Ben and Zane are battling it out as Mickey goes to work on Sebastian! Misty smiles, thinking her disciples have a clear advantage, but her smile soon fades as Vixen and Jessie slide two steel chairs in the ring to help out her fellow NXT members! Mickey delivers a vicious knee to Sebastian's gut and quickly reaches down and grabs one of the chairs! He pulls it high above his head and brings it crashing down against Sebastian's back and the sound almost echoes throughout the arena!
Misty: Damien! GET THEM!
Mickey hits Sebastian over and over with the steel chair and Damien turns around, grabbing the other chair! He is about to hit Mickey, but a cloud of white foam comes spraying at him, as Vixen holds a fire extinguisher in her hands, and the crowd cheers! Mickey turns around and *WHAP!* hits Damien hard over the head with the chair, just as Spike gains the advantage over Dante and Ben has Zane locked in the Crossing Jordan!
Misty: NO! COME ON!!
Ben stares down the ramp at Misty, smiling as he keeps his submission finisher locked in, even though Zane is tapping over and over, much like Misty did last week. Misty throws the microphone to the ground and can only watch on in horror as Spike whips Dante towards Mickey, and he brings the chair crashing against Dante's midsection. Spike grabs the other chair, and smacks Dante hard across the back, sending the third disciple down to the mat, and Ben finally breaks the hold on Zane, but the damage has been done. All four disciples are laid out in the ring, beaten and defeated. Ben, Mickey and Spike clear the disciples out of the ring, shoving them under the bottom rope and out to the floor as Misty watches, fuming! The ladies of NXT get back in the ring, joining the three men once again as they all look down the ramp, smiling at Misty. Misty doesn't even go down to help her men as she storms backstage in a fit of rage.
---
Backstage, Pussy Willow is standing in the interview area with current NWA Cruiserweight title holder Vixen who is rolling her neck and stretching out for her match later tonight.
Pussy Willow: Tonight Vixen, you get a shot at the Bombshell tag titles with your team mate Jessie Salco. What do you think your chances are?
Vixen: Well I think I stand a good chance at coming out of this arena tonight a double champion. Teaming with Jessie is like teaming with family. NXT is just going to keep bringing titles into the fold and as much as everything seems to point to NXT not being the dominant group here in SCW, all of our naysayers will tell you that facing a member of NXT means you are in for the fight of your life in whatever match you face us in.
Vixen smiles as Pussy brings the microphone towards herself again.
Pussy Willow: But tonight you face Raynin and Gothika who are very much a tag team that knows how to handle challenges. So in all fairness, what do you think you will do if you can't beat them?
Vixen: I always go into matches with all the confidence in the world. So tonight I might just pull off the upset of the Fallen with my partner Jessie and then you will be seeing history made.
Pussy Willow: That's right, if you manage to win the match tonight that is the final belt you need to be crowned the first ever Grand slam Champion of SCW.
Vixen: You got it.
Vixen turns as she hears the music of the winner of the match scheduled before her title match.
Vixen: That's my cue…it's been a pleasure like always.
Pussy Willow: Well good luck Vixen, you are going to need it tonight.
The camera view goes back to the ring where Justin Decent is about to announce the next match.
---
Justin: The following contest, scheduled for one fall, is for the SCW Bombshell Tag Team Championship!
The crowd cheers!
Justin: Coming down the aisle is one half of the challengers! representing NXT and accompanied by Jake Salco! from Miami Florida, weighing 120 pounds ... Jessie Salco!
The lights dim as the fast, charging riff of "Through My Eyes" by Threat Signal tears the PA System a new one and Jessie comes out with her brother Jake, the two do some head banging at the top of the ramp before Jessie gets a running start before sliding into the ring, once she's on her feet she poses for the crowd before showing off her NXT armband and waiting for her partner.
Justin: Her partner also represents NXT! From Ottawa, Ontario, Canada, weighing 128 pounds, she is the reigning NWA World Cruiserweight Champion ... Vixen!
The throbbing beat of Light it up by Rev Theory is heard as Vixen walks out on the ramp, stepping up to the edge of the aisle and stands at attention before raising a hand to wave to the fans who cheer as she salutes and smiles before moving down to the ring. Standing on the apron, she steps on the bottom rope and backflips into the ring, moving to the corner where she climbs to the second turnbuckle and salutes the fans once more before jumping down to stretch slightly as the fans' chants begin to fade.
Justin: Their opponents are accompanied by Darknyss! At a combined weight of 300 pounds, they are the current reigning and defending Bombshell Tag Team Champions, Raynin and Gothika ... The Fallen!
The lights go out, and a bass line starts to thump over the PA and we hear the opening guitar riffs of Dethklok's 'Black Fire Upon Us. On the titantron the image of three flaming balls of light streak through an image of the night sky as the music continues. The strains of the music plays over the PA as on the titantron, the three flaming balls rocket towards an image of the earth and the camera angle switches so it looks like they're coming straight towards the screen. They strike the same spot with a bright flash and three shadowy figures step out of the brightness.
Tonight We Ride On Clouds Of Fire
We're Damned By Gods Our DETHS Conspired
We Fear No Mortals In These Worlds
The Gift We Give You Is Your Soul
Fly With Us Tonight
Fly With Us Tonight
The lights start to strobe to the beat of the music and we see the angels of The Fallen standing on stage looking confident. Gothika, Darknyss and Raynin stand on stage and raise their fists in the air looking around confidently before the lights come up completely. They go from one side of the stage to the other, talking junk to the crowd and throwing their fists in the air.
The Sky
Will Break
Black Fire
Will Wake
Fly On Through The Night
We Built An Alliance
Our Numbers Are Strong
We Gather
But We Don't Prey To Gods
What Fools What Lunitics
They Must Think Of Us
Gothika, Raynin and Darknyss come back to the center of the stage and pose once more before they start to walk down the ramp to the ring.
But Now We Must Fly
Beasts In The Night
Tragic In The Sky
Battlefield In Sight
Storm Gathers Strong
Cold Blackend Flame
Tell Us Our Future
Stories Of The Slain
Darknyss stops at the center of the ramp as Raynin and Gothika each walk around opposite sides of the ring. Gothika slides under the bottom rope as Darknyss climbs up onto the edge of the apron and steps through the second rope and Raynin climbs the far stairs and grabs the top rope and flips over the rope.
Dangerous Creatures
Those That Oppose Us
Raped All Their Power
Bartered With Warlocks
Cheated The Demons
For Ancient Spells
The Blackened Fire
Waits To Consume Us
Raynin and Gothika each climb a corner throwing their fists in the air and pumping them to the beat of the music as Darknyss stands in the center of the ring, pointing at them and talking junk to the crowd, nodding. Raynin and Gothika jump down and switch corners, trying to hype up the crowd before they jump down and stand beside Darknyss, waiting for the match to begin.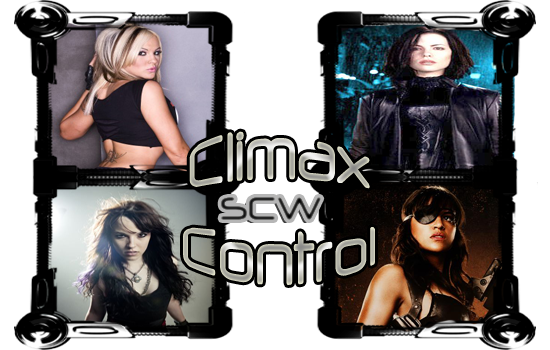 Raynin and Jessie opt to start for their respective teams and at the sound of the opening bell, they square off in the center of the ring momentarily before locking up, collar an elbow. Struggling for a few moments, Jessie suddenly armdrags Raynin over, sending her skidding across the ring. Vixen applauds, rooting for her partner, as Raynin stands up, unmoved by the athletic display. She steps forward instead and engages in another lockup with her opponent, but this time Jessie shifts her weight and hip tosses Raynin to the mat. Raynin gets up quickly and Jessie's aerial talents come into play as she leaps up and dropkicks Raynin square in the chest. Again the two begin to circle, and they stop, locking up again, only suddenly Raynin takes Jessie down with an armdrag...followed up with a hiptoss of her own. Jessie jumps to her feet, only to have Raynin charge straight forward and clothesline Salco, sending her thru the ropes and to the ringside floor!
Simone: This one has just started and it's already high impact between these four women!
Jessie climbs back inside and walks over to the corner and tags Vixen into the ring. Vixen steps inside and Raynin readies for the tie up but Vixen waves her off and points at Gothika.
Simone: She doesn't want to wrestle Raynin. She's demanding Gothika to get inside the ring!
Adams: She actually wants that amazon in the ring? Is she nuts?
Vixen hollers at Raynin to tag the Gothika in and Raynin smirks and shrugs, turning away and walking over to her corner. Raynin holds out a hand and Gothika slaps it, tagging in. Vixen stands in the center of the ring and Gothika walks right up to her, unafraid, and she literally towers over the reigning NWA Cruiserweight Champion!
Adams: And Vixen wanted her in the ring??
Simone: Give Vixen credit. She's not afraid of that amazon in the slightest!
The words start pouring forth when Vixen shoves Gothika back! Not losing a step, Gothika steps right back up and shoves Vixen, knocking her to the canvas!
Adams: Whoa...!
Vixen steps up and hauls back and slaps Gothika right across the face! Gothika smiles, holding her cheek, then turns back around and the champion goes to slap Vixen right back but Vixen hits Gothika with a standing dropkick. The move staggers Gothika but it does not send the big woman down to the mat! Vixen fires off three forearm shots to the head, knocking her against the ropes. Vixen Irish whips her into the ropes and swings but Gothika ducks under the blow and comes right off of the ropes, spearing Vixen to the mat! Gothika stands up and rains several clubbing blows don across Vixen's head and back! Gothika then takes Vixen by the arm and twists her arm up behind her back in a hammerlock, then shows her raw strength by picking Vixen up off of her feet in the hammerlock, getting a scream of pain as a result!
Simone: Oh my God! That could tear her shoulder up!
Adams: I guess as long as she retains the title, Gothika doesn't care!
Gothika grabs her arm and twists it into an arm wringer, tagging Raynin in. Gothika holds her steady as Raynin comes off of the middle turnbuckle with a sledgehammer blow to the arm. Raynin twists the arm into an armbar. Vixen looks to escape and scoops Raynin up and slams her down but Raynin holds onto the hurt arm and rolls her over, retaining the armbar.
Simone: All four of these women displaying that they're capable athletes inside of the ring.
Raynin pulls her up in the armbar and Vixen slowly backs her opponent into the ropes and successfully breaks free, driving a knee hard into her mid-section twice. Vixen then goes for an Irish whip but Raynin reverses it and runs her right into the ropes in a rear waistlock and rolls her backwards into a roll up.
1.....
2.....Vixen reverses it, rolling backwards and rolling Raynin up in the same pinning combination.
1.....
2.....Raynin kicks out.
Vixen swings for a lariat but Raynin ducks under and pulls her into a backslide.
1.....
2.....Vixen gets a shoulder up!
Both get up and Raynin pulls her into an inside cradle!
1.....
2.....Vixen kicks out!
Simone: These Bombshells aren't in there to primp and pose! They are going for the win!
Raynin whips Vixen into the ropes and jumps for a dropkick but Vixen holds onto the ropes and Raynin lands hard on her tailbone!
Adams: Keister bounce anyone?
Simone: That could be a critical mistake for the champions.
Vixen grabs Raynin and tags Jessie in. Jessie Irish whips Raynin in and scoops her up in position for a sidewalk slam and Vixen comes off the middle rope with a legdrop across the throat, bringing Raynin down! Vixen ducks out as Jessie makes the cover.
1.....
2.....Raynin kicks out.
Jessie pulls Raynin up from behind and locks her in a waistlock and German suplexes her over, rolling thru and bridging in a cradle.
1.....
2.....Raynin gets a shoulder up.
Jessie Irish whips Raynin into the corner. Raynin staggers out and Salco runs off of the ropes and lands a one handed bulldog! Jessie then goes for a springboard moonsault off of the ropes but Raynin brings her knees up and Jessie lands on them! Jessie rolls around on the mat, clutching her abdomen in pain, as Raynin tags Gothika back in.
Simone: neither team seems to be able to keep control of this match for very long.
Gothika Irish whips her into the ropes for a sidewalk slam but Jessie counters with a beautiful swinging head scissors that sends the giant Bombshell clear out of the ring!
Adams: Jessie had her number with that one!
Darknyss is over there, conferring with Gothika who shakes it off and climbs up onto the apron. She goes to step back inside of the ring when Jessie catches her off guard with a boot to the midsection and she follows up with a DDT, planting her skull into the mat! Jessie with the cover!
1.....
2.....
3-No! Gothika gets a shoulder up!
Simone: My god the fight these women are putting up just shows how important the tag team titles are to these Bombshells!
Jessie tags Vixen in and holds Gothika steady as Vixen vaults over the top and lands on her with a senton! Jessie makes her exit and Vixen with the cover!
1.....
2.....Gothika gets a shoulder up!
Vixen then dashes over to the near corner and quickly climbs up to the top! As Gothika gets back to a vertical base, Vixen leaps off and connects with a missile dropkick!
Adams: TIMBERRRRR!!!
Vixen covers her!
1.....
2.....Raynin comes in and breaks it up!
Simone: Raynin just saved her and Gothika's titles!
Drew scolds Raynin on the apron for her interference as Vixen tags Jessie back in. Jessie snapmares Gothika over into a sitting position, then leapfrogs over, rebounds off of the ropes and dropkicks her right in the head! Jessie covers her for the pin!
1.....
2.....Gothika gets a shoulder up!
Jessie tags Vixen back in. Vixen Irish whips Gothika into the corner and Jessie drops down on all fours in front of her. Vixen then gets a running start and uses her partner as a vault but Gothika moves and Vixen crashes hard on the back of her head! Jessie gets up and Gothika clotheslines her and staggers over to tag Raynin back in!
Simone: And this is what the champions needed!
Raynin bolts into the ring and clotheslines Jessie down, then does the same to Vixen! Raynin Irish whips Vixen into the ropes and strikes with a martial arts kick to the chest that knocks the air out of Vixen. Vixen bends over, clutching her upper body and Raynin brings a second martial arts kick up into her head, sending her hard to her back.
Adams: What a shot!
Raynin drags Vixen up and hooks her up for a butterfly suplex and brings her crashing to the mat! Raynin covers her, hooking the leg!
1.....
2.....
3 - No! Jessie makes the save!
Simone: Turn a bout is fair play!
Raynin brings her up and fires off three forearm shots to the head, then sends her into the ropes, this time for a clothesline, but Vixen ducks and counters with a float-over DDT!
Simone: Both women are down!
The official stands and issues her count!
1...
2...
3...
4...
5...
6...
7...
Both women return to their feet! Vixen swings a fist and connects! Raynin returns the shot! Both women are engaging in a slugfest in the middle of the ring, trading right hands to each others' heads! Vixen delivers a European uppercut to Raynin's chin and goes to send her into the corner but Raynin reverses it and sends her in instead. Raynin runs in at her but Vixen moves, causing Raynin to strike the turnbuckle! Raynin staggers around, holding her sternum. Vixen runs up behind her and bulldogs her into the mat! She then somersaults over and tags Jessie back in!
Adams: This match has kicked ass so far!
Jessie runs right up the corner as Raynin returns to her feet and leaps back with a moonsault bodypress!
1.....
2.....Raynin kicks out!
Jessie side Russian legsweeps Raynin and starts to go up top! Suddenly the screen above the stage flashes on with video highlights of Amanda Cortez and Miss Cortez's theme music begins playing over the sound system!
"Rammstein
Mutter
Feuer Frei!
Getadelt wird wer Schmerzen kennt
vom Feuer das die Haut verbrennt
Ich werf ein Licht
in mein Gesicht
Ein heisser Schrei
Feuer frei!
Bang bang"
The distraction proves costly as Gothika hits the ring and brings Jessie from her perch with a fall away slam off the top! Vixen is inside the ring immediately and she jumps on the gargantuan Bombshell, as Raynin comes off the top rope with a double foot stomp onto the prone Jessie Salco!
Simone: Simply Breathtaking!
Raynin covers Jessie and hooks the leg!
1.....
2.....
Vixen sees the pin and tries to stop it but Gothika tackles her to the mat!
3!
Ding!
Ding!
Ding!
Justin: The winners of the match, and still SCW Bombshell Tag Team Champions ... Raynin and Gothika, the Fallen!
Raynin and Gothika leave the ring with their belts and make their exit with Darknyss, while Vixen checks on Jessie who is sitting up, holding her midsection.
Adams: What the hell was up with that? That was Amanda Cortez's music but no Amanda Cortez!
Simone: I don't know how that witch pulled it off, but this time she managed to screw not just Jessie Salco, but Vixen as well out of the tag team titles!
---
SCW comes back from a commercial break and there in the back one half of the tag team champions Kevin Carter was shown walking along with the title slung over his shoulder. He seemed to be walking around with a purpose and it didn't appear he was too happy – which made sense because he had been in a foul mood all night long.
Ms. Rocky Mountains: "Kevin… do you mind if I get a word with you real quick?"
Kevin Carter: "What the hell do you want?"
Ms. Rocky Mountains: "I was just wondering what your mindset for tonight is when it comes to defending those tag team titles. It seems that you've had an interesting night to say the very least."
Kevin Carter: "You think so? What gave you that assumption you ignorant twat? I swear to god the more and more I stick around in this place. The more and more I realize this place is full of morons."
Ms. Rocky Mountains: "There's no need to be rude Kevin."
Kevin Carter: "And there's no reason for you to be a cock juggling thunder c*nt… but it's something that you do every single day. So, here's what we do when you stop being one, when Ace Baldwin stop with the assuming that we're best friends and tag partners. When Jordan Williams and Tom Dudley learn to stop assuming they are in my league and when SCW management starts showing me respect and then and only when will I stop being rude. Then and only then will I stop being an asshole. Then and only then will I start to give people my respect but until the day comes you can all go fuck yourselves!"
With that being said Kevin simply walked off with nothing else left to say and without giving Ms. Mountains a proper interview. She stood there looking at him walking off before the cameras then cut away from the backstage area and then out to the ring for the next scheduled contest of the night.
---
The cameras move around backstage to find Erik Staggs walking through the halls. He weaves through the corridor in search of someone particular. His eyes light up as he goes along, spotting the person he was looking for. As we move in closer, we can see Kain standing near the refreshment table with a bottled water in his hands. Erik takes in a deep breath and straightens out his jacket.
Erik: Kain, just the man I was looking for…
Erik holds out his hand for Kain, expecting a shake. Instead, Kain just clinches his jaw and stares at Erik. Erik reluctantly pulls it back, snapping his finger and pointing at Kain enthusiastically. He chuckles in anticipation, but Kain just appears to become annoyed by Erik's presence.
Erik: So… yeah, has anyone ever told you that you have a very calming aura around you? Yeah, I didn't think so. I just wanted to stop by and check in with you. You know, to see if you had come along with making a decision on which side you have chosen between Team Erik and Team SCW. No pressure, of course.
Kain: When I have made a decision, you will be the first to know, I assure you.
Erik slowly nods his head, waiting to see if Kain has anything else to say. Once he realizes Kain has finished speaking, he mumbles under his breath and then plasters a smile across his face.
Erik: Cool, cool… I am sure a man like you knows what is best for him. People who don't push him to the bottom of the barrel will likely propel someone right to the top where they belong. I am sure you know what I mean. Someone who might remember who stood loyally by him while he tried his hardest to bring about changes. I'm sure you are smart enough to figure out who that is.
Erik clicks his jaw and uses both of his thumbs to point back to himself. He winks, and then waits for some sort of reaction from Kain. The only thing Kain does is exhales painfully slow through his nose while he continues to stare intensely at Erik. Erik widens his eyes and then his usually darkened demeanor takes over as he drops the act.
Erik: After that bullshit call last week against Goth, I'm sure you want to get a piece of him again. That will happen if you side with me. Booked as another fabulous Team Erik versus Team SCW marquee match. I'm not going to sit here and kiss your ass. Either you are smart enough to see the right choice, or you aren't. It is plain and simple. Regardless of what you choose… I will be seeing you soon.
Kain: Sooner than you might think, Mister Staggs…
Kain gives Erik a slight nod before turning and walking away. Erik tilts his head to the side for a moment, taking in the possibilities. Once he figures out what that most likely meant, he gets a devious smile on his face. He chuckles deviously.
Kain: You know what... how about we talk about this one off camera?
The scene fades out.
---
We switch backstage where we find the Seven Deadly Sins standing in a hallway in a conversation about something. Synn is discussing something with Gabriel and Despayre while Rage is off in his own little world, leaning against the wall with his arms folded. Just then, Co-Owner "Hot Stuff" Mark Ward walks up to the group, looking directly at Rage. Synn and the others turn and look at Mark curiously.
HS: Sorry to bother you boys, but I was wondering if I could steal Rage here for a moment?
Rage: Why? What the hell did I do?
HS: Nothing...yet. But I just wanted to have a little chat.
Gabriel and Despayre look at Rage, Despayre seeming to be a little more lost than Gabriel and Synn nods.
Synn: I have no problem with that. I am fairly sure this has something to do with a certain someone approaching you last week, Rage. You can come find us when you're done.
Despayre: Is Uncle Rage in trouble??
Synn and Gabriel just laugh as they lead Despayre down the hall. Gabriel pats Rage on the shoulder when they walk past, and Rage glares over to Mark.
HS: Correct me if I'm wrong, but I thought you were supporting me and Christian on this? Now how am I supposed to feel when I see that footage of that slimy piece of shit approaching you last week?
Rage raises an eyebrow.
Rage: I'm sorry but I don't ever remember coming to you or Christian and choosing a side, and honestly, I didn't want to get involved in this shit to begin with. I honestly don't care what you think about Staggs approaching me last week. I didn't approach him did I?
HS: True, you didn't, but you still listened to everything he's trying to offer you. Don't believe anything he says, because when it comes down to it, Christian and I are the ones you want to be supporting. Staggs is speaking nothing but lies.
Rage shakes his head and looks away from Mark.
Rage: Like I said, I don't want any part of this war. There are plenty of people who haven't chosen a side or gotten involved.
HS: Again, that is true, but we could really use your support on this one. You've been a hell of a valuable part of the roster over the last year, and I'd hate for you to make the mistake of being brainwashed by him.
Rage: Brainwashed? Funny, he brought up some valid points, boss.
HS: Bullshit!
Rage pushes himself away from the wall getting nose to nose with Hot Stuff. His face flushes red as his temper grows, and he clinches his fists at his side.
Rage: I'm not in the mood for this shit, boss. I walked away from Staggs last week, and right now, I'm walking away from you because I'm fairly sure you don't want to have a broken nose compliments of my fist. Leave me the hell alone.
Rage then storms away from Mark, heading down the hallway in the direction Synn, Gabriel and Despayre had gone. Mark stands there, shaking his head and when Rage disappears down another hall, he walks away.
---
Goth can be seen sitting backstage with his ribs taped, he stares at the camera that is closing in on him as he is smiling
Goth: Like a true warrior, I battle through pain like no other. Tell me Kain, would you do that? Of course you don't, but that's ok. Because tonight I will take pleasure on listening to you whine and bitch how you are going to look forward in your career. In the hope you will never face me once again. Too bad Kain, I'm going to face you and beat you as I am the true King of Kings. Not some imposter like you
With that Goth gets up and walks off to get to ringside for his match
---
Justin: The following contest is a tag team match.
The crowd cheer.
Justin: Introducing first, from Dorchester, New Brunswick, Canada and Clinton, Missouri respectively, weighing in at a combined weight of four hundred and twenty three pounds, they are Trevor Irons and Max Burke, The Young Lions!
The ear-piercing opening rift of "Sleeping All December" signals the arrival of fan favorites the Young Lions, Max Burke and Trevor Irons. Max and Trevor step into the spotlight on the entrance as the crowd erupts in applause and cheers. The young stars makes their way to the ring, making sure to high five several fans before they slide under the bottom rope. Max and Trevor run to opposite corners to pose for the crowd in attendance.
Justin: And their opponents, introducing first, from The Other Side Of Darkness, weighing in at two hundred and forty six pounds, he is Brother Grimm!
All of the lights in the building slowly fade out, leaving the arena cloaked in darkness. Then the voices of little girls is heard over the speakers, reciting;
"'B' is for 'Baby' ... 'F' is for 'Fear'
Beware for the children ... The evil draws near."
The screen above the ramp then flickers to life with the image of a music box...
The video ends and are replaced by the ominous melodies of O Fortuna (Carmina Burana). A select stage light ignites over the ramp, illuminating the lone figure standing atop the stage, as stoic and pale as an ivory statue. Poised and ready, brother Grimm raises his head and slowly begins the descent towards the ring, paying no mind to the fans who watch with awe in their eyes as this enigmatic figure passes them, leaving a chill to many a spine in his wake.
Arriving at ringside, Brother Grimm pauses and casts a sidelong glance at the fans seated at ringside, staring them down until the fans hurriedly break eye contact. Only then does Grimm show the faintest trace of a devilish smirk before he turns back to the ring. Gripping the middle rope with his hand, he hauls himself up onto the ring apron and steps through the ropes. Grimm begins to remove his attire to reveal an ivory-white and muscled upper body adorned with faint scars. He passes his armor and tunic out to the attendant, then turns back, ready to start the match.
Justin: And his partner, being accompanied to the ring by Sapphira, from Utrecht, The Netherlands, but now residing in New York, weighing in at two hundred and thirty nine pounds, he is Goth!
Darkside blasts across the sound system as Goth walks out to the ring, he is dressed in a long black Goth like robes. He is followed to the ring by Sapphira, who is wearing her usual Goth dress. Goth stops halfway the entrance way and stares at the crowd who are booing the owner of the AWA who grins and walks further on. In the ring he lets Sapphira take off his robe and he stares down his opponent in the ring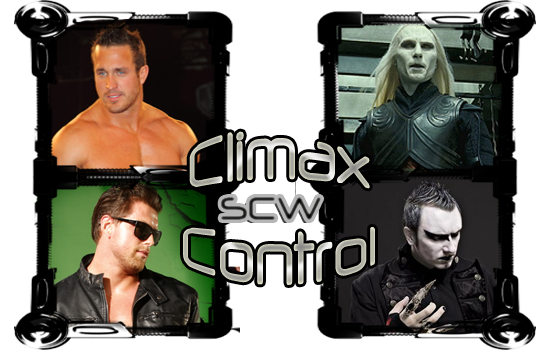 Simone: This is one of most unique teams SCW has put together in the form of Brother Grimm and Goth.
Adams: Both scare the bejeezus out of me.
Goth and Trevor Irons start the match. Goth stalks around Trevor and the two lock up. Goth quickly forces Trevor to his knee but Trevor powers his way up and forces Goth against the ropes. Jasmine St John calls for the break. Trevor obliges but Goth stings him with a right hand, sending Trevor moving backwards across the ring. Goth charges at Trevor and takes him down with a clothesline, the Young Lions head bouncing off the back of the canvas. Trevor rolls over, holding the effected body part but Goth quickly moves in, dropping to his knees and pounding hard shots in to the back of Trevor's head. Goth picks Trevor up and moves him to his corner, reaching out his hand and tagging in the pale skinned Brother Grimm. Goth holds Irons arms behind his back and Grimm pounds shots in to Trevor's midsection. The referee starts her count, and Goth drops Trevor before stepping out of the ring. Grimm steps back, waiting for Trevor to make a move. Trevor sits up and Grimm places a stiff kick to the base of Trevor's spine! The sound echoes around the arena as Trevor holds the base of his spine and Grimm roughly pulls Trevor to his feet. Grimm wraps both hands around Trevor's neck and lifts him in the air, showing amazing strength, before tossing him across the ring with a two handed chokeslam.
Simone: Where does Grimm get him power from?
Grimm moves over to Trevor, dropping down over him for the cover
1..
2
Trevor kicks up
Adams: Trevor is not a man to just lay down like that.
Grimm pulls Trevor to his feet once more and lifts him up with a scoop slam, holding him for a few seconds before dropping him down hard on his back. Grimm steps back, dropping down to one knee, his eyes not leaving Trevor for a second. Trevor returns to one knee, easing himself back on to his feet and Grimm attempts a springing clothesline, bit Trevor ducks out of the way. Grimm turns around, only to be met with a superkick to the jaw! Grimm crumbles to the floor and Trevor scrambles over him, the fans cheering the Young Lion on.
1...
2
Grimm gets a shoulder up!
Simone: Trevor Irons nearly caught Grimm out of pure surprise.
Trevor pulls Grimm back to his feet and starts to catch him with shots to the head. He grabs Grimm, pulling him in close, holding Grimm by the head, and lifts his knees, catching Grimm with multiple knee strikes to the body. Grimm pushes Irons away but Irons nails Grimm with a dropkick to the knee, pulling him down to one knee. Trevor returns to his feet, bouncing off the rope and catch Grimm in the side of the head with a shining wizard. Trevor picks Grimm back to his feet and pulls him over to his corner, tagging in Max Burke, who gets a mixed reaction.
Adams: Fans not liking Burke's actions lately.
Max and Trevor hook Grimm up and lift him over with a double suplex, crashing him to the mat. Trevor leaves the ring and Max stomps on Grimm before pulling him to his feet. Max lifts Grimm over with a double suplex, dropping him on to his back.
Simone: Say what you like about Max Burke but he's forgotten more suplexes than most people know.
Max quickly pulls Grimm to his feet and throws him hard in to the corner, following up with a clothesline, as Grimm stumbles out of the corner, Max lifts him up and drops Grimm with a spinebuster! Max stands up and pulls Grimm with him, but Grimm quickly drops Burke with a drop toehold, sending Burke in to the middle rope. Grimm returns to his feet, lifting Burke's legs and kicking him viciously in the gut. Grimm waits for Burke to return to his feet and lifts him over with a tilt a whirl slam! Grimm scrambles back towards his own corner, kneeling in a stalking position towards Max Burke, but reaches up his hand, tagging in Goth. Goth moves in to the ring, lifting Max Burke to his feet and kicks him in the gut. Goth hooks up both Burke's arms and drops him down with a double arm DDT, bouncing the second generation star's head off the canvas. Burke rolls over and holds his face and head but Goth quickly rolls on to Burke, forcing him on to his stomach and getting up behind him and locking on a camel clutch.
Adams: Burke can give up right here!
Simone: He's a student of the game, which means he knows a lot of reversals Jason.
Adams: You could know many of them, doesn't mean you're gonna be able to pull them off. I know Gangnam Style, but I can't pull off the dance.
Goth leans back, pulling the hold further back, a smile of pleasure at Burke's pain, on his face. Jasmine drops in to position, asking Burke if he wants to quit, but Burke shakes his head, before trying to force his way on to his knees. He finally does, forcing Goth to loosen his grip on the Canadian. Max stands up lifting Goth up with him and drops backwards, crushing Goth under his weight. Goth holds on to his ribs as Burke moves towards the ropes, getting back to his feet via the ropes. Burke holds his back and waits as Goth returns to his feet. As Goth steps towards Burke, Burke hits him with an exploder suplex! Burke sends Goth flying through the air and crashing hard and quickly gets to his feet. As Goth stumbles around to Burke, Burke picks him up and charges with a powerslam. Burke hooks Goth's leg as Jasmine drops down to count.
1...
2...
Goth gets a shoulder up
Simone: The Young Lions building momentum here.
Burke looks at Goth on the floor and pulls him back to his feet, but Goth sneaks behind him and hooks him up, dropping Max Burke in a neckbreaker!
Adams: How quickly the tides can change.
Goth stands up, looking slightly weary but pulls Burke to his feet. Burke quickly fires off a shot but Goth lifts Burke off his feet, driving him in towards the ropes. Trevor reaches out and tags himself in.
Simone: I don't think Goth saw the tag.
Burke fires shots down towards Goth's back. Goth fights his way back up to his feet, but Burke spins him around in to a spinning heel kick from Irons. Burke grabs Goth as he falls backwards and hooks him in a German suplex, throwing Goth across the ring. Goth rolls in to his own corner, Grimm reaches down and tags himself in before the Young Lions can see. The referee catches the tag out of the corner of her eye, but Grimm stands silently on the ring apron.
Adams: Hello, Mr Brother Grimm, you're the legal man.... please don't hurt me for telling you that!
Jasmine tells Max to leave the ring and he does. Trevor grabs hold of Goth, pulling him back towards his corner and quick tagging Max back in. Both men look at each other, shouting the word "POUNCE!" the crowd.
Simone: Looks like they're trying to end it on the wrong guy.
Max lifts Goth up on to his shoulders, while Trevor makes a move to the top rope, but Grimm makes his move, spring across the ring at cat like speed and kicking Max in the back of the leg, forcing him to drop Goth. Goth immediately charges at the ropes, bouncing and making Trevor wobble. Trevor loses his footing and falls to the ring, but Goth charges him and clotheslines him over the top rope. Max looks towards his partner but Grimm stalks him, spinning him and kicking him in the gut. Grimm hooks Burke up lifts him up, before dropping him down in a tiger driver piledriver!!
Adams: The Boneyard!
Grimm covers Max Burke, Jasmine St John drops down to count
1...
2...
3!
DING DING DING
Justin: The winners of the match, Goth and Brother Grimm!
Simone: This unique pairing just brushed off the tag team specialists in The Young Lions.
Adams: I think they could have shot out a warning to the tag team division with that one.
Trevor looks in the ring at Max as he rolls over, neither man looking too happy.
---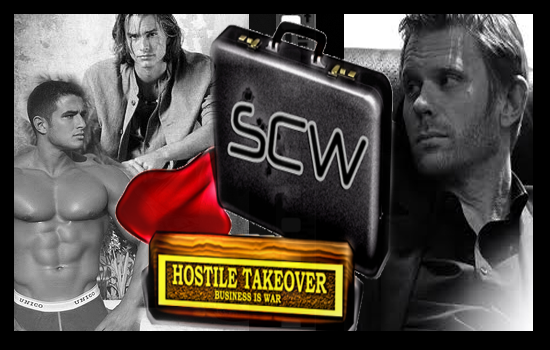 SCW Roulette Championship - Special NWA Interfed Grudge Match
THATCHER REX © vs. DUKE ATA TUPOI
---
It becomes dark in the arena and the song "Feuer frei" by Rammstein is played. As the lights go on again Amanda slowly drives down to the ring and the usual booing begins, but this time she doesn't care. She shuts off her Harley, climbs down from it and slides into the ring. Then she takes a micro and waits till it becomes a bit more quiet.
Amanda: Ok you motherfuckers, this week you're lucky cuz you don't have to see me win in a match.
The booing becomes louder again, but Amanda only laughs and flips them all the bird.
Amanda: But that doesn't mean that I won't bother you with my endless speeches and trash talking.
She sneers and pretty relaxed she lights a cigarette.
Amanda: Normally this week I should be in the main event and take away this title from Misty, but this moron of a boss thought that it's funny to ban me from all title matches. Ok, I must admit that I've been really mad and shocked as I heard this, but now I don't care anymore. And to be honest, I'm even a bit eased. Look, misty is a cool girl and she's a member if my team, team Eric. So it's good that I don't have to kick her ass.
She pauses for a moment and drags at her cigarette.
Amanda: But that's not all I have to say. Tonight my other team mate, Amy, has to go for the title. I don't know whom I favorite, cuz both are cool gals, so I wish them both the best. May the better one win. As long as this title is in the possession of team Eric it's ok.
Again she pauses and a cold glare comes into her face.
Amanda: And now a few last words to my favorite opponent, to Jessie. I think last week I showed you what happens when we two meet in the ring, then I'll wipe the floor with you. The whole match me and Necra have been the dominating team and at the end we fucked you up completely. And it'll happen again if you don't give it up to get me in a match.
I'm no really mean person, but slowly you go on my nerves. So I give you a last warning. Stay away from me and everything will become good. But if you don't, then I'll make sure that I'll end your career at our next match.
The booing becomes louder again and Amanda only laughs in a dirty way. She drops the micro, slides out of the ring and climbs on her Harley. Then she starts it and drives off with a huge burnout.
---
The scene opens up backstage in the NXT locker room where we see Jessie Salco sitting in front of the TV having just watched Amanda's in ring promo, once she leaves the ringside area Jessie shuts off the TV and shakes her head.
Jessie: I swear to god can that bitch be any more deluded?
Jessie muttered under her breath before turning around, Jake was behind her playing a game on his DS.
Jessie: Jake, I know you've worked hard to beat the champion on Pokémon Black and White 2, believe me I couldn't beat her, but is there a chance you could go grab Rocky Mountains for me?
Jake: Err, unless you want me to get charged with sexual harassment…..
Jake trailed off and Jessie gave him a mock death glare. "
Jake: Oh you mean for an interview?
Jake asked and Jessie nodded.
Jake: Give me a minute.
Jake said before closing the DS lid and leaving the room, a few minutes past and Jake returned with Rocky Mountains behind him.
Ms. Rocky Mountains: Jake said you have a rebuttal for Amanda's promo?
Jessie: Damn right I do!
Jake takes this as his cue to leave the room and he steps outside as Jessie stands next to Ms. Rocky Mountains who puts a microphone to Jessie's mouth.
Jessie: Unlike Amanda I don't like to go on long winded rants and throw hissy fits so I'll make this quick! Amanda, what you just said pretty much confirms that Matthew Kennedy is the only member of Team Erick with an honest bone in his body, the truth is Amanda that you are scared to face me because you know that I want to kick your ass all over that damn ring and as soon as I was able to get a tag in you cheated to win the match further proving my point! Not only that but the fact that you had Erik Staggs sic his attack dogs on me and Karina just shows that you know that you can't win against me, when we do meet at the Supercard the only thing you can expect is an ass kicking!
Jessie sits back down and Rocky leaves the room as the show cuts to commercial.
---
Camera's rush backstage down a hallway to find that both Trevor Irons and Max Burke have been attacked. Both men are laid out on the concrete with very serious injuries, and standing over them is Karina Koji.
Trevor is completely knocked out but looks to have suffered head wounds and one hand is bleeding badly. Next to him Max is grabbing his knee, mumbling in pain. Karina's whole body shake as medics and staff members rush to the scene.
Somebody touches Karina's shoulder to ask her to move and she swiftly turns, punching the staff member in the face hard. Then she rushes past everyone and runs off camera. Medics start to try to help the Young Lions.
Simone: For the second time in three weeks the Young Lions have been attacked but this looks a lot more serious.
Adams: I have not seen guys hurt like that in a while and what was with Karina standing over the bodies....
Simone: I don't know but I refuse to believe it was her.
Adams: Well who ever it is they better hope their identity stays secret for at least tonight because with the whole Koji clan here I am not sure they would walk out of here alive.
---
The bell rings, signifying the next upcoming match when "It ain't braggin' mutha f#cka if ya back it up!" A loud chorus of boos fills the arena as "Cocky" by Kid Rock blasts throughout. Moments later, Nick Jones walks out through the curtain, causing the boos to intensify.
Justin: The following contest is scheduled for one fall! Introducing first, coming down the aisle; to be accompanied by Diana Roberts and the Entourage, from Los Angeles, California, weighing 251 pounds ... Nick Jones!
Nick walks to the top of the ramp and then waits as the lovely Diana Roberts makes her way out behind him. Nick drops down to a knee as a cocky smirk comes across his face while he flexes his muscles and Diana rubs his chest. Nick gets up and takes Diana's arm before turning back toward the curtain and waiting as the Entourage's Big B and Tony Capicelli make their way out. The two men flank Nick and Diana as they make their way down the ramp, slowly walking down as Nick makes sure to taunt and mock all of the fans along the way. Nick walks to the steel steps and waits for Diana to climb up first, watching her from behind before quickly walking up behind her, while Big B and Tony wait outside the ring. Nick walks across the apron and steps one leg into the ring, taking a seat onto the middle rope, holding the ropes open as Diana climbs in. Nick sits there, looking around the arena and has a look of disdain on his face as he shakes his head in disgust, soliciting even more jeers from the audience. Nick laughs at this response as he turns away from the crowd to climb into the ring, swinging his other leg into the ring and then walking over to his corner, where Diana now sits on the top turnbuckle. Nick leans back while Diana rubs his shoulders, as he waits with a cocky and confident smirk on his face.
Justin: His opponent is from the Far Reaches of Sanity, weighing 165 pounds ... Lucian Frost!
The lights begin to flicker around the room, spot lights scan around the crowd, "Salt in the Wound" begins to play as the crowd looks around to see where he is coming from. Frost appears from one side of the arena and heads through the crowd before climbing over the barricade and slides under the bottom rope where Nick barrels past the referee and the Entourage members and attacks Frost, dropping a double axehandle blow to the back of his head!
Ding!
Ding!
Ding!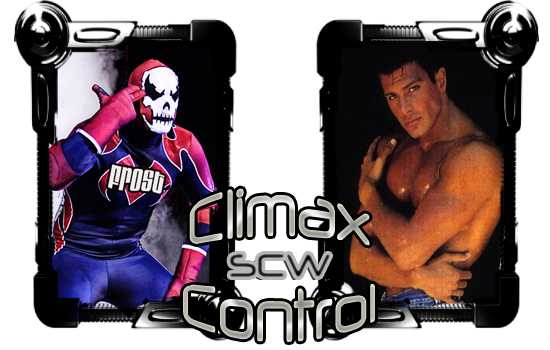 Diana and the Entourage members dive out of the ring as Nick grabs Frost who is caught off guard and he drags him roughly to his feet by the mask and runs him to the opposite side of the ring and throw him through the ropes and to the floor! Frost lands unceremoniously and tries to recover. Nick steps back to the center of the ring and holds his arms out with a big smile as the crowd boos and Diana applauds.
Simone: Nick knows what a threat Lucian Frost is in the ring, whether he wants to admit it or not! He isn't wasting any time in going on the offensive!
Adams: I always found Nick pretty offensive myself.
Drew tries to force Nick back a step but as Mister Jones and the official argues, they miss seeing Frost work his way under the ring apron and slides beneath the ring itself.
Simone: Now where does he think he's going?
Adams: Hey when you gotta go, you gotta go.
Nick pushes his way past Drew and marches across the ring. He looks out over the ropes but Frost is nowhere to be seen. The camera then picks up Frost coming out of the ring on the opposite side. The fans cheer as Frost stands up and slides back inside, just as Nick stands on the bottom rope for a better view. Diana and Tony shouts in warning to Nick but too late as Frost runs up from behind him and dropkicks him in the small of the back, sending Nick flying over the top and he lands heavily on the floor!
Adams: That'll teach him to pay attention.
Simone: Or clean out his ears. Diana has a voice that can bend steel.
Big B and Tony move around the ring to check on his condition but Drew leans through the ropes and orders them back to their corner. They reluctantly comply but as Drew keeps an eye on them, Frost scales the top of the corner and dives out at Nick who is just returning to his feet with a 360 plancha, crashing right into Jones and bringing the fans to their feet!
Adams: That was sweet!
Simone: And dangerous as Hell! Frost could have killed himself with a move like that!
Indeed Frost is dazed as well from the move but he manages to recover quicker than Nick and the masked superstar returns to his feet, slowly but surely. He has hold of Nick and pulls him up along with him and rolls him back inside of the ring. Frost climbs up onto the apron and waits as Nick gets to his feet and then Frost uses the top rope as a springboard and he pounces on the former two-time champion with a Molly-Go-Round, taking Nick to his back and Frost hooks both legs!
1.....
2..... Nick kicks out!
Simone: That was pretty damn close even at this point of the match!
Adams: It's definitely showing everyone why Nick attacked Frost so early! The guy's dangerous in the ring!
Simone: As well as outside of it.
Frost pulls Nick to his feet and goes for an Irish whip into the ropes but Nick reverses the attempt and sends him in instead. Nick then tries to greet him with a boot on the rebound but Frost is quick enough to grab his boot and in one fluid move, he drops down and sweeps Jones's leg out from beneath him. Frost hops to his feet and runs off of the ropes and performs a handspring moonsault onto Nick's prone form and hooks the leg in another cover.
1.....
2..... Nick kicks out!
Frost pulls Nick up and quickly twists his arm into an arm wringer, but almost immediately Nick counters and reverses it, twisting Frost's arm. Nick then uses a handful of his mask to jerk Frost down to the mat. Frost kips up back to his feet and Frost pulls him down by the mask again. Again Frost kips up but this time, he grabs a handful of Nick's hair and throws him to the mat! Nick is up immediately and in Drew's face, pushing him back for allowing a rule infraction. Drew then walks over and confronts Frost, waving a finger at him and reprimanding him.
Simone: Oh will you get OFF of it Patton! You didn't get after Nick, did you?
Frost bats Drew's hand from his face and Nick charges at him and swings for a lariat but Frost ducks out of the way. Nick turns around quickly and Frost connects with a dropkick that knocks the bigger man to the canvas! Nick scrambles to his feet and is hit with a second dropkick. Frost grabs hold of Nick and attempts a vertical suplex but Nick uses his leg to block it.
Adams: Nick's no super heavyweight but compared to Frost, he's just too big.
Frost tries again, but again Nick blocks the move. Nick then reverses it and lifts Frost up for a vertical suplex but Frost shifts his weight and lands on his feet behind Jones. Frost grabs him around the waist and runs him into the ropes for a roll up but Nick holds on and Frost rolls back on the canvas. Nick lunges and swings but Frost dodges it and jumps up and hits Hurricanrana, hooking the leg!
1.....
2..... Kick out!
Simone: That is the third near fall that Frost has gotten on Nick! Jones had best do something and fast or he's going to end up with the loser's share of the purse!
Adams: Loser!
Frost grabs Nick and launches him into the near corner and careens into him with a vertical plancha! Nick staggers out and Frost sends him into the neutral corner and goes for a Shining Wizard but at the last moment, Nick moves aside and Frost's knee strikes the corner!
Adams: Okay now's Nick's chance! Did you see Frost's knee hit the corner?
Simone: see it? I felt it! Frost is going to be in a bad way here now.
Frost lands down on the mat in the corner, clutching his knee and Nick stalks him, watching the masked man in pain and he cracks a smile.
Simone: leave it to Nick Jones to find some measure of pleasure in Frost's mistake.
Nick immediately drops to the mat and rolls outside, grabbing Frost by the leg on the way. Nick then looks to the crowd who is booing him and he smiles in response -- and he slams Frost's knee down into the ring apron. Drew leans through the ropes and orders Nick back into the ring but Nick just fans his hand toward the official, 'warding' him away. Nick grabs Frost by the leg again and pulls him toward the ring post...
Adams: Oh come on, not this!
Nick then whips Frost's leg into the steel ring post and Frost thrashes on the mat, grabbing his bad knee while Drew issues his count against Nick Jones.
1...
2...
3...
4...
5...
And Nick nonchalantly climbs back up onto the apron and through the ropes, inside of the ring.
Simone: Nick is definitely acting his usual cocky self, now that he's clipped one of Frost's wings.
Nick grabs Frost by the foot and drops three straight elbows into Frost's leg before wrapping his bad knee joint in a leg grapevine.
Simone: You know, for all his bravado and arrogance, too many people forget just how great of a technical wrestler Nick Jones really is.
Adams: Well the fact that he's got the goon squad on the outside always lending a hand doesn't help.
Drew tries to ask Frost if he wants to give it up but the masked man shakes his head 'no'. Frost reaches up and wraps his arm around nick's head, trying to break the hold but Nick wrenches his knee, breaking up the attempt. Nick then slowly releases the hold and stands up before he lands a boot to Frost's knee twice.
Adams: Frost's one of our best high flyers, but he won't be if Nick keeps targeting that knee.
Simone: I think that's the point. Take away his ability to fly and you effectively cripple most of his repertoire.
Nick moves to try to get hold of the downed opponent but Frost uses his good leg to kick him away. Nick, frowning, makes another move for him but this time Frost uses both feet to knock Nick off into the ropes. Nick comes rebounding off of them and Frost uses his feet to catapult Nick up and over with an inverted monkey flip. Frost tries for a cover...
1..... Nick kicks out!
Frost limps up into a vertical position but Nick is already up and he grabs Frost's leg and takes him down with a Dragon Screw.
Adams: he could have torn his knee up with that!
Nick keeps hold of the leg and he turns Frost over into a half crab, working both his knee as well as the back as Jones sits his full 251 pounds down onto the small of Frost's slim back. Drew tries to check on Frost and asks him if he's ready to give it up but Frost will not submit.
Simone: Lucian Frost is a fighter. There is no denying that fact!
Frost reaches for the ropes but is too far away. He then props himself up on his forearms and begins to drag himself closer toward the ropes. He reaches again but this time Nick uses a free arm to ensnare Lucian's arm and prevents him from grabbing hold of the ropes.
Simone: Oh I am no Nick Jones fan but even I have to admit that's a crafty ploy.
Tiring of Frost not being willing to yield, Nick releases the half crab and stands up. He pulls Lucian to his feet and goes to Irish whip him into the far corner but Frost reverses it. Nick hits the turnbuckle and Frost performs a beautiful cartwheel into a corner elbow smash onto Nick!
Adams: He's making a comeback!
Frost grabs Nick in a side headlock and goes for a running bulldog but Nick counters, holding him aloft and simply driving him down with a back suplex!
Adams: I guess I jinxed it?
Nick covers Frost, hooking the near leg.
1.....
2..... Frost gets his shoulder up!
Simone: Give it up for Frost! He's showing everyone just why he's a former champion in the singles and tag ranks!
Nick is on his knees and glares at Drew. He slaps his hands together rapidly, demanding a faster count. Nick grabs Frost by the mask and pulls him to his feet and scoops him up and drops him on his knee with an inverted atomic drop. Frost staggers, bent over, and Nick runs off of the ropes but Frost leapfrogs over his back suddenly! Nick rebounds off of the far side and both men have the same idea and they connect with a pair of clotheslines on the other! Drew stands over both men and starts a count...
1...
2...
3...
4...
5...
6...
Nick is the first to struggle his way to his feet, using the ropes to pull himself up. He grabs Frost by the mask and pulls him up to his feet. Nick fires a right hand at Frost's head, sending the smaller man staggering back. Frost comes off the ropes and nails Nick with a right of his own, sending the heavyweight back a number of steps! The crowd cheers!
Adams: There's some life in Frost yet!
Nick is angry and swings but Frost blocks the shot and decks Jones in the jaw, knocking him around in a circle. Frost then picks him up around the waist and drops him right down on his backside!
Adams: I hope they have donut pillows backstage!
Nick staggers to his feet, bowel legged, his face contorted in pain, and Frost runs to the ropes and springboards from them with a Fame Asser on Jones, planting him face-first! Frost rolls him over and hooks the leg!
1.....
2..... Kick out!
Simone: Oh that was close!
Frost pulls Nick over to his hands and knees and then dashes into the ropes and careens right into Nick with a low dropkick right to the head! Frost picks Nick up and goes to send him into the ropes but Nick reverses it. Frost comes off and Nick scoops him up for a sidewalk slam but Frost flips out and lands on his feet. Nick spins around and Frost doubles him over with a boot to the stomach and...
Adams: DDT!
Frost plants Nick's head into the canvas! Frost grabs him by the arms and drags him out toward the center of the ring. Frost then signals to the crowd and heads for the top!
Simone: This is where Frost is at his best!
Frost looks down at his target and then brings the fans to their feet by leaping off and nailing him with a Shooting Star legdrop! Frost covers Nick and hooks the near leg!
1.....
2.....
3 - No! Tony grabs Nick's foot and puts it on the ropes!
Simone: Come on Drew you blind jackass! You saw that!
Frost hurriedly grabs Nick and whips him into the corner. Frost runs in and jumps on him, bringing him out the hard way with a monkey flip! Frost is all over Nick, grabbing him and throwing him into the near corner and he charges in, going for another monkey flip, but Nick holds on and Frost falls back, striking his head! Nick grabs his legs and folds him in half, putting his feet on the ropes!
1.....
2.....
3!
Simone: Oh come ON!
Adams: No way!
The crowd boos as Nick rolls out of the ring where Diana and his Entourage join him while Frost sits up, staring at Drew with his arms out in wonder.
Justin: The winner of the match ... NICK JONES!
Tony and Big B raise the arms of a smiling Nick as Diana smiles and nods. Nick backs up the aisle, all smiles and he points to his head.
Simone: Yeah that's really something to be proud of Jones! You had to use the damn ropes!
Adams: And I still say Drew saw it!
Simone: That man fits right in with Erik Staggs's team! he's completely ignorant of the world around him.
---
"mOBSCENE" by Marilyn Manson plays over the speakers as the fans boo loudly. After the music picks up, Erik Staggs walks out onto the stage carrying a black briefcase. He is followed quickly by Kevin Carter, Amy Marshall, Giani Di Luca, Misty, Ace Baldwin, Roxanne, James Huntington-Hawkes III, Necra Octavian Kaine, Amanda Cortez, Laura Jackson, and Drew Patton. Their army stands atop the ramp, taking a moment to look out into the crowd before heading down to the ring. They surround the ring, getting inside quickly as Erik walks up the steps. He gets inside of the ring slowly, making sure everyone sees the briefcase in his hand. He hands it over to Roxanne who holds it flat in front of Erik. Drew Patton gets Erik a microphone from Justin Decent as the music fades. The fans continue to boo before starting up a chant.
Fans: SCW! SCW! SCW! SCW! SCW!
Erik tilts his head back, laughing as they continue the chant around the entire Movistar Arena. He shakes his head in disappointment as Kevin Carter, Misty, and Giani take opposite corners, shouting out at the audience. Misty "orders" them to be silent for Erik, pointing out to the center of the ring where Erik stands, causing the chants to stop, but another round of booing cuts him off.
Erik: Tonight, we saw the greatest… SHUT UP! We saw the greatest injustice in pro wrestling since the Montreal Screwjob… You all know it's the truth. We watched as a referee was forced to reverse a call he made last week when your own Heavyweight Champion refused to show up to perform his duties as a top tier champion.
The fans cheer against Erik, causing him to choke back his words a bit. He looks around as they continue to taunt him. He closes his eyes, looking severely annoyed with them. He paces back and forth in front of Roxanne who keeps the briefcase held out straight for Erik. He finally stops and brings the microphone up to his lips as he begins moving his hands around for emphasis.
Erik: This is what happens when you let the blind lead the blind for too long. I know you people can't be so stupid that you would actually believe that was the right call. Kevin Carter has shown commitment since the day he signed up with this company. You refuse to see this because he hasn't chosen to side with people who will force him to wrestling in an all-male Electric Barbwire Bra and Panties Battle Royale over a pool filled with pudding and sharks. However, he has shown up consistently for his matches, and he will show up tonight to defend his SCW championship, because that is what champions do!
Erik pauses because he is ready for the inevitable chorus of boos that have taken over. He reels his fingers back and forth as he rolls his eyes. He takes a deep breath and looks over to Giani as if to ask for an answer. Giani shrugs his shoulders and Erik steps on the bottom rope, forcing himself closer to the faces of the fans.
Erik: This is a blatant show of favoritism from the status quo. Just because Kevin Carter is a little, well… unlikable to most… that doesn't mean he isn't more than capable of putting Spike Staggs to shame as a Heavyweight Champion. Simply because he joined the revolution, he has been denied the opportunity he rightfully earned by defeating Spike Staggs!
The fans cut him off once again, and he simply crosses his arms over his chest. He taps his foot as he "patiently" waits for them to subside. He rolls up his sleeve a bit, checking his watch with a smile on his face.
Erik: Go ahead. Keep being rude and interrupting me, because I've got all damn night, folks. You aren't wasting my time; you are only taking time away from the rest of the show, because I refuse to leave until I have done what I came out here to do. I am trying to be nice and give back to you ungrateful pieces of garbage by including you in this monumental moment in SCW history. Because of what transpired earlier tonight, I used some of my connections to have a something special brought over to me. It means a lot to me, but I am willing to give it up to further this cause. Kevin, will you please come forward?
Erik steps over toward Roxanne, popping the locks on the briefcase, peeking inside carefully before Kevin steps up. Kevin looks to Erik curiously as Erik gives a nod of encouragement. He pops open the briefcase all the way, pulling out a championship belt from the case. He holds it out toward Kevin with one hand before bringing the microphone up to his lips once more.
Erik: As the whole world saw last week, you are a far better champion than my nephew could ever be. I have had the faceplate edited to reflect the SCW brand. Can we get a close up on this?
Obediently, a cameraman walks up to the ring as Erik holds the belt out for it to read. Across the top, it reads "The TRUE Sin City Wrestling" and in big, bold letters in the middle it reads "HEAVYWEIGHT CHAMPION". The nameplate reads "Kevin Carter" and the fans boo out loudly. Erik retracts it, walking back over to Kevin. They stand there for a moment longer before Erik finally hands the belt over to Kevin. Kevin puts the belt up in the air in celebration. Team Erik, minus Ace Baldwin, comes in for congratulatory hugs and handshakes. Amy plants a big kiss on his lips as he lifts her up with his free arm. After a moment, Erik bows to Kevin and hands him the microphone. Kevin looks out menacingly into the audience, pointing to the belt, and then to his face.
Kevin: I proved last week why I am the true Heavyweight Champion, and why I deserved to be the only person in SCW history to hold two SCW titles at once. I am done playing games with Mark and Christian trying to deny me… us… of what belongs to us. I don't care who wears that other piece of shit championship belt. I AM your Heavyweight Champion whether you like it or not! I single handedly defeated that Cradle of Filth reject right here in this ring last week. I earned the right to call myself the SCW Heavyweight Champion. Let that poser run around claiming to be something. Until I decide when to re-use my championship contract, I will wear the only real Heavyweight title around here…
With that, Kevin raises the microphone up to forehead level before simply dropping it to the ground. He and his fellow rebels celebrate in the ring as "mOBSCENE" plays once again.
---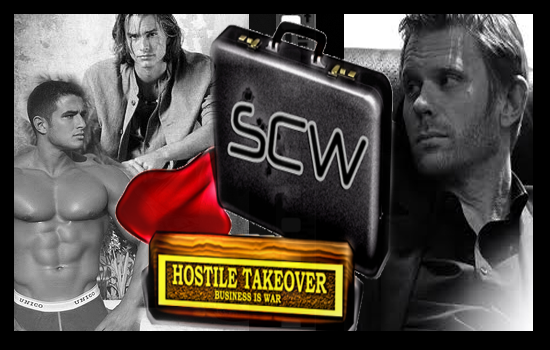 Bombshell Grudge Match
JESSIE SALCO vs. AMANDA CORTEZ
---
Original Sin plays over the arena as lights flash around the entranceway. Stepping out, Cyn Marlowe looks over the arena, an apple in her hand as she makes her way down the ramp. Climbing inside the ring, she hands the apple to Justin and gives him a peck on the cheek before taking his microphone and walking to the middle of the ring. Looking at the audience, she waits for the noise to die down before bringing the microphone to her lips and winking at the fans.
Cyn Marlowe: Thank y'all for that under whelming welcome. Seriously, if I hadn't come out here, none of you would have been able to go home satisfied.
Simone: Well isn't she just full of herself
Adams: You have to admit, with a package like that, she deserves to be?
The fans jeer at the woman who is smirking as she begins to pace in the ring.
Cyn Marlowe: Now I couldn't help but watch and see the match earlier in the night between that anorexic Godfather wannabe and tattooed freak. Is that some pity match for that pretty title or do you honestly expect me to respect it when you have two mutts challengin' for it? Sin City Wrestlin' could do so much better puttin' it around the waist of a true bombshell that could give it class, prestige and make it look that much prettier.
Cyn pauses for a moment as she nods with a half smirk before continuing to speak.
Cyn Marlowe: You know something, right now I think that this federation would be so much more if only it would get a better class of people in the belts. I don't know but I think that the Bombshell Roulette title would suit me just fine until I get my feet wet. So this is me puttin' my name forward. Give in to the Original Cyn and give me a title shot y'all.
Simone: How can someone who hasn't even wrestled in SCW even have the nerve to ask for a title shot. There are bombshells here that have more time in and they deserve the title shots first in my opinion.
Cyn Marlowe hears what is said and moves over to the side where she can look at the announce table.
Cyn Marlowe: Y'all don't think that I can do it, do you?
Adams: I do…
Simone: No, I don't think you can come out here and ask for a title shot before you pay your dues here in Sin City Wrestling.
Cyn Marlowe: Maybe y'all are right. Maybe then I should prove myself to y'all.
Thick with sarcasm, Cyn rolls her eyes and leans over the ropes.
Cyn Marlowe: I don't have to prove anythin' to you. I am THE ORIGINAL and there ain't nothin' anyone can do to prevent me from comin' out here and layin' down the challenge. So y'all tell the boss men that Cyn wants her shot and she wants it very soon.
With that, Cyn angrily lets the microphone drop on the mat and slides out of the ring to step in front of Simone as the referee comes over to direct her to leave. Cyn does after blowing a sarcastic kiss towards the announcer.
---
The scene opens on the backstage area of the arena. We see Karina walking by herself. As she passes by one of the doors, and she is pulled in. The camera follows behind and we see Necra and Joanne beating down Karina. Necra hits her with a hard slap, only to have Joanne pick her up, and tosses her back to Necra, who puts her against the wall.
Necra: Karina... This is your last chance... Join with our side and you'll walk away from your next match.
Joanne: All you have to do is say yes and we can make sure all of this ends for you.
Karina: Go to hell! I'll never give in to that bastard!
Karina spits in Joanne's face, as Necra's eyes narrow.
Necra: Now that's not nice. We're just trying to tell you what's what and you spit in my friend's face... Now we'll have to teach you a lesson.
Joanne wipes her face, and hits Karina with a hard right hand with a pair of brass knuckles on her hand. Karina hits the floor and Necra and Joanne laugh as they walk out of the locker room leaving Karina laid out on the floor, as the scene fades to black.
---
Justin: Our next match is scheduled for one fall and is a six man tag team match. Our first team, representing the Loyalist, have a combined weight 670 pounds. DESPARYE and GABRIEL of Sinful Obsession and Thatcher REX!!
The fans go wild as we hear a loud T-Rex roar followed by the opening notes of "Uprising" by Muse. The three men step out with the enigmatic Synn behind them. Both Gabriel and Thatcher hold their arms up to the rafter while Despayre holds out Angel for everyone to see. The group starts slapping the hands of the fans, Despayre using Angel to touch fans. Syn goes with them into the ring, Thatcher rushes to a turnbuckle climbing up and letting out a huge roar that is followed by the red pyros!
Justin: And their opponents represent Team Eric. They stand at a combined weight of 815 pounds. Let me introduce GIANI DI LUCA, JAMES HUNTINGTON HAWKS III and their mystery opponent CASEY WILLIAMS!!!!!
"Wrecked" by Killbot starts to plays and the fans are back to their feet this time booing and jeering the three men who are stepping out of the curtain. A blast of pyro's goes off as Giani stands there soaking in the boos. James starts to argue with some of the fans as Casey hangs back a moment. Casey pushes past both men and starts to stalk towards the ring. The other two follow him. Just as the three men enter the ring a familiar voice can be heard.
Aleksei: Wait a moment....now just wait a moment. With this combination of people in the ring it is just asking for outside interference. Now we can't have that...so I am thinking maybe my family can help. We will be outside ring enforcers...what do you guys think...
The crowd cheers as Aleksei, Anton, Emil and Nicu Koji walk down to the ring. Thatcher Rex grins at this new development as each member of the Koji clan takes a side of the ring. James is trying to argue with the referee but it appears he is going to allow it.
Simone: This match has now taken a very interesting turn of events and if you are Team Erik you have to think the odds are against you...
Adams: Well Aleksei is just trying to be an outside enforcer...as long as they stick to the outside of the ring there will be no trouble.
Simone: It has been proven more than once that the Koji's are terrible at staying out of trouble.
DING DING DING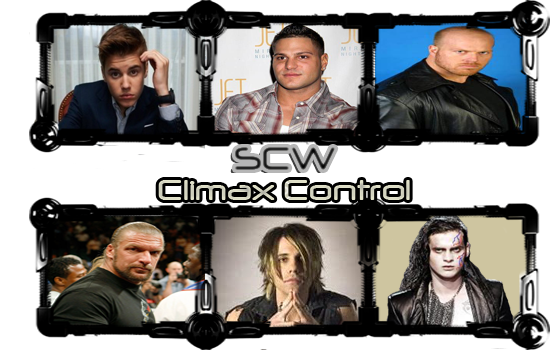 The match gets started and because James was still yelling at the ref he ends up being the legal man. Thatcher is in for his side and he seems very pleased. James tries to run for his corner but Rex gets him, tossing him back to his side of the ring. Then his him with a huge shoulder block as he tries to get up.
Simone: This could not have gone better for Thatcher Rex...
Adams: or the fans, I mean who doesn't like to see Hawkes get a beat down.
Rex has James off his feet now and drives him to the canvas with scoop powerslam. He follows that up with a well placed stomp. Both the Koji clan and the fans cheer him on. James tries to scramble away but Rex grabs his foot and is dragging him to his corner. He tags in Gabriel.
Adams: If Hawkes wasn't so annoying I might feel bad for him.
Gabriel is on the top rope. He dives over Rex and crashes into Hawked with flying leg drop. Giani is rushing in but Gabriel is quickly to his feet to meet him. the two exchange blows until Despayre rushes in and spears Di Luca. Now both Casey and Thatcher are rushing in.
Simone: this is quickly turning to chaos...
Adams: yep lovely kick ass chaos.
The Koji clan on the outside looks ready to get involve but stay on the outside as the referee tries to get people back to their corners. James tries to sneak over to his side but Gabriel catches him in a quick head and arm suplex.. Then drags him to his feet and whips him into his corner. He chases after with a running high leg.. Gabriel tags in his partner Despayre.
Adams: I wonder if Hawkes will ever get a tag in.
Simone: I am sure his team mates are wondering the same thing.
Thatcher and Despayre both come out. Gabriel and Rex prepare to slingshot Despayre into the corner but at the last moment Hawkes rolls out of the way and out of the ring. Despayre crashes into the turnbuckle and Rex is getting out of the ring to chase after James.
Adams: And now it looks like Rex and the Koji's are about to play "Chases the Hawkes"
James sees Rex coming and screams out. Then he sees that the rather large Anton Koji is charging after him on the other side. He slides back into the ring just in time for Anton to crash into Rex. Gabriel reaches for James as well but he rolls low and dives for his corner to hit any hand. He connects with Giani.
Simone: And with a little bit of luck and fast footwork Team Erik is still in this one.
Adams: If there is one thing James is good at it is running away.
Giani is moving quick. He hits Gabriel with a big boot out of nowhere that sends him sprawling out of the ring and then he catches Despayre in a belly to belly suplex. Giani does not let up throwing heavy punches on top of Despayre before the referee gets him to break it up.
Simone: Di Luca came out of the corner like a man on fire. He is pushing the ref aside and dropping an elbow on Despayre before he can get up.
Giani helps him to his feet again. Despayre breaks out of the hold and head butts Giani. They start exchanging blows until Despayre tries to grab Di Luca who reverses and hits him with a big German suplex.. Giani then rushes over to his opponents corner and drops an elbow on Rex before rushing back to Despayre. He hits a big spear that sends Despayre crashing to the canvas before Giani tags in Casey.
Simone: And just like that Team Erik is now in control.
Giani is lifting Despayre off his feet as Casey marches over. It looks like Giani is lifting Despayre onto Casey shoulders for a huge assisted powerbomb. They slam Despayre so hard that Gabriel comes out to defend his partner but the referee stops him. Casey and Giani start stomping on Despayre while the referee's back is turned.
Adams: Oh come on, this is not the kind of beat down anyone wants to see.
Simone: No the fans don't like it one bit. Somebody needs to do something about it.
Giani gets too close to the outside of the ring and Emil Koji grabs his foot, tripping him. Giani rolls to the outside shoving the older man until Emil headbutts Di Luca so hard that he stumbles to the ground.
Adams: I guess somebody did.
Back in the ring the referee has turned his attention to Casey Williams who has Despayre lifted up again. He looks to be trying to set him up for a torture rack but Despayre gets out of it somehow. He legsweeps Casey and then drops a knee on Williams head before rushing to the corner. He tags in Rex.
Simone: Despayre makes the smart move and gets help.
Rex is charging out of the corner as Casey is bounding to his feet. Rex hits Casey with a RUNNING that brings him to his knee and Thatcher quickly follows that up with a modified DDT. Outside the ring Giani is full on brawling with Emil Koji. Thatcher tries to get Casey up to his feet but Williams powers out of that taking Rex down with a spinebuster.
Adams: I will give the Koji clan credit, they could be teaming up on Giani right now but they are letting the old guy have at him.
Simone: I am told that "old" guy is the one who taught them all how to fight.
Back in the ring Casey whips Rex into the ropes and connects with a huge clothesline. Despite the power of the blow Rex charges back to his feet and ducks under a haymaker thrown his way by Casey. Rex gives Williams a big knee to the gut then turns it into a neckbreaker. Rex is dropping down into a crucifix armbar.
Adams: Oh Rex has the Tyrants Test locked in. This might be it.
James runs to the outside and throws Casey foot up on the ropes right before Aleksei is able to see him and lay him out with a forearm smash to the head. The referee is calling for Thatcher to break the hold.
Simone: Well James kept his team in the game but it cost him.
Thatcher looks frustrated and gets Casey to his feet. He tries to whip Casey into his corner but Williams reverses it slamming Rex into his own corner. Casey comes charging after with a flying knee strike right to Rex but before he stumbles out of the corner Gabriel tags himself in.
Adams: And for Gabriel's next trick, the stealth tag.
Simone: You're right I don't think Casey realizes that Rex is no longer the legal man.
Outside the ring Giani manages to toss Emil Koji into the crowd, both men seem to be bloody from their brawl. Casey Williams lifts Rex up and lays him out with a huge chokeslam but he does not notice that Gabriel has climbed to the top turnbuckle. As Casey stands he is hammered with a flying drop kick right to the head. .
Simone: Out of nowhere...what an amazing move.
Adams: Gabriel is going for the pin!
1...
2...
At the last moment Giani grabs Gabriel foot from the outside and causes him to pull off of Williams. Nicu Koji see what is going on, jumps up onto the ring steps and suicide dives right into Giani.
Simone: For the second time a member of Team Erik has kept Casey from getting pinned!
Both men are up but it is Casey who is able to grab Gabriel first and pull off a DDT out of desperation. Both men are now laying on the canvas. the fight having taken a lot out of them. The referee starts to count both men out but they quickly get to their feet, both rushing to get a tag.
Simone: Gabriel is tagging in Despayre...
Adams: And Casey Williams is tagging in....Hawkes!
Simone: I think James was as surprised by that as anyone.
Adams: Well Giani is too busy brawling with Kojis
Despayre runs in and grabs James, dragging him into the ring. Casey soon realizes that Hawkes might be in trouble and tries to go back into the ring but Thatcher Rex is rushing towards him. Rex dives at Casey through the ropes and both men go crashing to the outside.
Adams: James is on his own with a very fresh Despayre who is grinning like a puppy who has found a new toy.
Despayre whips James into the ropes and catches him with a hurricanrana! As Hawkes stumbles back up to his feet his head gets hit with a flying heel kick. Despayre waves to the crowd who is cheering him on then pulls James to his feet. He lifts him up into a straightjacket suplex.
Simone: Despayre is going for the pin.
1....
2...
3!!!!
The referee goes for the bell but hardly anyone notices. Giani is brawling with Nicu Koji while Casey brawls with Rex. Anton and Aleksei are keeping to the ramp to make sure nobody else comes to the party.
Adams: Well the match is over but the fight sure isn't.
Aleksei and Anton give it a moment and then breaks up the fight between Rex and Casey Williams. Aleksei is telling Giani and Casey to leave. Casey stares down Aleksei but realizes they are outnumbered. Team Erik retreats as the referee holds up Sinful Obsession and Thatcher's hands in victory.
---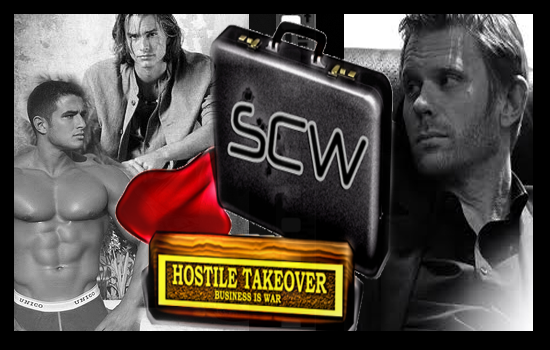 Roulette Division #1 Challenger Match
CASEY WILLIAMS vs. ARGENTO vs. PRIMETIME MATTHEW KENNEDY
---
"mOBSCENE" by Marilyn Manson plays over the speakers as the fans boo loudly. After the music picks up, Erik Staggs walks out onto the stage carrying a black briefcase. He is followed quickly by Kevin Carter, Amy Marshall, Giani Di Luca, Misty, Ace Baldwin, Roxanne, James Huntington-Hawkes III, Matthew Kennedy, Necra Octavian Kaine, Amanda Cortez, Laura Jackson, and Drew Patton. Their army stands atop the ramp, taking a moment to look out into the crowd before heading down to the ring. They surround the ring, getting inside quickly as Erik walks up the steps. He gets inside of the ring slowly, making sure everyone sees the briefcase in his hand. He hands it over to Roxanne who holds flat in front of Erik. Drew Patton gets Erik a microphone from Justin Decent as the music fades.
Erik: Ladies and gentlemen, I would like to introduce you to the latest member of Team Erik.... KAIN!
Simone: Kain must have come to a deal with Erik off camera!
Adams: Erik might have just swung this war in his favor.
The lights in the arena goes down as the low-sounding guitar riff from Saliva's "Ladies And Gentlemen" plays and a lone spotlight is placed on the top of the entrance ramp, right at the enter. Once the guitars and drums pick up noise and the song starts to play it's tune, a platform rises from the bottom and the crowd recognizes Kain and his love, Ariel. The crowd cheers wildly for Kain as Saliva's frontman, Josey Scott, sings his lyrics, boasting of a show that no one has ever seen before. Kain looks around the arena, smiles briefly at both sides of the crowd, then stares down the ring and locks on to his game face. Snarling with rage, he walks down the ramp with intent and purpose, thinking of the fight ahead of him. He feels the warm presence of Ariel's hand as the couple walk, side-by-side, but his mind is focused on the carnage tonight. Once they reach the bottom, Ariel goes behind Ariel, using her hands to untie his black robe and take it off him completely. Kain is now shown from head to toe as the camera gets a great look at his incredible physique. The women couldn't help but gawk at his body while the men couldn't help but be awe in what they are seeing now. Ariel hands the black robe over to a nearby ring attendent, directly to her right, then gets pulled in by Kain, who embraces her in a deep kiss. Ariel returns the kiss and the arena's noise got more louder than before. Kain breaks off the kiss, bows to his queen, then turns away and walks up the steps and places both hands near the end the end of the top rope. He then hops on the top floor and performs a foward somersault before landing on the ground. As he lands, flaming pyro explodes from all corners of the ring as the lights grow back on. Climbing on each turnbuckle, he raises his right, clenched fist in the air and talks trash as multiple cameras flashes from the crowd. Finally, he steps towards Erik Staggs, smiling widely.
Simone: I can't believe Erik has got Kain on his side.
Erik hands Kain the mic and Kain raises the microphone to his lips and speaks to the fans, who are booing him out of the building, as few members congratulate Kain while others are yelling for the fans to shut up.
Kain: I didn't think I would ever make this decision, but it has happened now. The whole world is shocked! Kain, the rightful King Of Kings, to ally himself with the likes of Team Erik, a group of rebels that are determined to bring justice to Team SCW, who know NOTHING about loyalty, reward, and sacrifice! With me on the team, Team Erik is forever unstoppable! You want to know WHY I joined Team Erik? It's because this team would provide the greater edge between the two and would do better for this company in the long run! History has been proven unkind to me ever since Mark and I clashed for the first time at London Brawling and I know that he would backstab and betray me if I joined his side! Team Erik is the way to go in this business, for Team ERIK IS the future of the business!
The fans's voices grow louder and louder as Erik is nodding big time, talking trash as Kain stops himself from all the excitement, the group behind him egging him on like a dog. Then he brings up the microphone to his lips again.
Kain: Of course...
He lowers the microphone and looks at Erik with a smile, who offers his hand and Kain takes it in his hand. Erik tries to pull away, but Kain pulls him close and Erik is still smiling as he again looks at Kain. He brings up the microphone and looks directly at Erik and utters his choice of words to him.
Kain: Everything that I just said, Erik? It was nothing BUT A LIE!
Kain then bashes the microphone into Erik's head.
Simone: Oh my God! Kain was playing Erik for a fool.
Team Erik swarm Kain and Ariel, knocking them to the ground. Giani and James stomp on Kain. Kevin Carter pulls Kain to his feet and he and Ace Baldwin hold him up as Erik yells in his face. Erik picks up the microphone and holds his arm back to strike but "Midnight/Tornado" blasts over the speakers.
Simone: Is that?
From out of the back, Hot Stuff Mark Ward sprints from behind the curtain.
Adams: Is he?
Hot Stuff slides in the ring, but James and Giani stomp on his back. Hot Stuff fights his way to his feet, nailing James in the face with a hard shot before attacking Giani. The group swarm him, but Kain gets away from Baldwin and Carter, knocking both down with quick shots. Giani and James return to their feet and the numbers game takes over, Kain and Hot Stuff quickly getting knocked to the canvas. Everyone starts to stomp on the two.
Simone: This is a gang attack.
The fans cheer as Christian Underwood appears at the top of the ramp, waving people to the ring.
Adams: Team SCW is here!
Gabriel, Despayre, Aleksei Koji, Spike Staggs, Derek Thorne, Thatcher Rex, Odette Ryder, Vixen, Jessie Salco, Faith and Karina Koji, charge down to the ring lead by Christian. Team SCW swarm the ring, quickly attacking Team Erik members. Derek Thorne moves toward Matthew Kennedy, quickly taking him out of the ring. Odette makes a bee line for Misty.
Simone: All hell is breaking loose!
Other members match up and brawl, but Team SCW take the upper hand, casually throwing members of team Erik out of the ring. Hot Stuff returns to his feet, standing up face to face with Erik. Hot Stuff puts his hands on Erik's suit jacket.
Adams: Go on! You know we all wanna see this.
Hot Stuff smirks and pushes Erik backwards, in to Christian Underwood, who takes Erik by the top of his pants and throws him over the top rope to the floor. Hot Stuff picks up the microphone from the floor.
HS: Team SCW are fighting back Erik, for all your little attacks, it's time to pay up...
Hot Stuff hands the microphone to Kain, a huge smirk on his face.
Kain: You thought that you had me wrapped around your finger, didn't you, Erik? I am sick and tired of assholes like you, people who think they can dominate and control without a moment's notice! Had you tried a lot harder in your efforts to win me over, everything that I had said previously would have been true! You see, Mark Ward and I don't like each other. We will never be true friends in this business, but Mark and I, as I said, won our respect from each other. At least HE and Christian, his partner in crime, came to me with their efforts and told me the truth, whether they liked me or not.
Erik seethes at him with uncontrollable rage from the outside of the ring as Kain continues to talk.
Kain: I will NEVER, in my years of being in the business, be allied with the likes of a coward and a douchebag such as yourself! You tell me that you're the biggest thing to ever happen around here. You tell me that Team Erik is going to change the business forever. So far, all of your words mean shit to me, Erik. Everything that I do is solely for me and my benefit! Not for Team Erik, not for Team SCW, not for anyone except for me! Kain, The King Of Kings, is here to bring order on his own terms and do it his own way! Mark Ward and Christian Underwood understand this; they know that I'm a man of my own word and they are actually going to help me out in ways they cannot possibly imagine at this point! That's why I joined Team SCW for real; because I don't wish to see ignorance like you be a permanent cancer around here. If you want a piece of me, you or one of your boys, by all means, earn a set of balls and do something about it, but one thing is for sure, Erik; you will never defeat me and you certainly will never kill me! Only way you can do it is with a group, but never by yourself, can you? I didn't think so! My name is Kain, I am the Kings Of Kings, and I have...spoken!
Kain throws the microphone back to the announcer, then turns around and handshakes Mark Ward, shocking the entire world as they just saw what happened.
Simone: Oh.... my.... God! Never did I think I'll see the day Kain and Mark Ward would shake hands.
Kain turns to Christian, shaking his hand too.
Adams: Today, Team SCW changed Belinda, they've managed to get the lone wolf, Kain, to fight in their corner.
---
In the backstage area in a specific unmarked locker room the SCW cameras opened up and upon doing so there was two men in the locker room that SCW was unfamiliar with. One had his back turned to the cameras as he was focusing on video games. The other was looking directly at the cameras and he had a message.
D.X.C: "Sin City Wrestling… You call yourselves one of the best. You say you are at the top of the world. You say you feature the best wrestling and the best wrestlers in the world. But the question I have is how in the hell is that possible when you don't have David Xavier Christensen and Johnny F'N Sykes aka The Forgotten working for you?"
There was a small pause on his end as he just looked into the cameras with a serious look. It seemed that SCW was about to get themselves a brand new tag team. Was it a good thing? Was it a bad thing? Well that was a matter of time before people found out and based their opinion.
D.X.C: "Johnny and I have competed all over the world. The United States, Canada, Mexico, Japan, and so on and so forth. Every single place we competed in. We were the best We were the Tag Team division. We held countless titles and no one could ever find a way to beat us. We were that damn good all the time… And it's been a little over three years since we've actually teamed together. Well here we are in Sin City Wrestling and here we are to do what we do and be the best."
He nodded his head a little bit as there was a small smirk that began to form over the creases of his lips. People were starting to see what they were dealing with. It appeared that SCW had picked up a confident and accomplished tag team. One could only hope they just weren't the arrogant type.
D.X.C: "We are putting SCW on notice right now. It doesn't matter who we face. It doesn't matter their experience, their talent, or whatever. It doesn't matter if they are legends, rookies, champions, and so on. We will beat them and we will take the entire SCW tag division by storm. It'll only be a matter of time until those SCW Tag Team Titles are around our waists… at least those titles would mean something again because a REAL team would be holding them."
David once again nodded as that was quite the shot at the current reigning tag team champions. None the less though, people could respect that considering no one wanted Carter and Baldwin as champs anyway. About that time the person in the back playing video games jumped up and started shouting with excitement catching his partner's attention.
Johnny Sykes: "OH MAH GURD DAVID!"
D.X.C: "… Yes Johnny?"
Johnny Sykes: "I GOT A DOUBLE HEAD SHOT KILL ON THIS GAME!"
D.X.C: "Cool story bro, but now is the time that we focus."
Johnny Sykes: "I am focused! Head shots bro! I'm in F'N beast mode!"
Sykes had that big ol' child like grin on his face while David just looked at him for a second or two. It wouldn't take long for people to put two and two together when it came to Sykes's not exactly being 'normal' but it wasn't a bad thing in the least bit.
D.X.C: "Johnny…"
Johnny Sykes: "Wut?"
D.X.C: "Call em up…"
Johnny Sykes: "… It's time to hate us again?!
D.X.C: "Exactly."
Johnny Sykes: "SCW… WE COMING FOR YOU NINJAS!
The two stood right next to each other looking at the cameras for a second or two longer before the cameras slowly faded out. The Forgotten had done a great job with putting the company and the tag team division on notice. Now it was just a matter of seeing how it ended up for them once they got themselves going.
---
The crowd in the Movistar Arena in Santiago, Chile are being entertained during the commercial break as the staff get ready to go back on the air with Climax Control. They are being treated to shirts from various S.C.W. wrestlers being shot from a cannon from some backstage agent. Suddenly, the lights in the arena begin to go dim which sends the fans into a chorus of cheers and excitement. The dim lights then go completely out, leaving the arena in complete darkness which gets them even more rowdy. The lights slowly begin to come back on and on the big screen the words in red and black "SAVE HIM" appear across the screen. A big cloud of red smoke hits the entrance ramp and the Canadian National Anthem begins to blast through out the arena, the fans give a mixed reaction. A few seconds pass by and finally Chase Coxx appears at the top of the ramp. He's wearing blue jeans, a black and white BLAQUE HART BRUCE EVANS shirts, black and white Nike shoes, and he's carrying a clipboard in his hand. He stands at the top of the ramp for a few seconds taking in the mixed reaction from the crowd before beginning his walk towards the ring. He pays the crowd no attention as they extend their hands before he enters the ring. As he enters he approaches the announcer for the microphone and asks the announcer to leave the ring. The Canadian national anthem fades out as the fans continue to applaud and boo Chase at the same time. He holds the microphone to his mouth and begins to speak
CC: Thank you, Thank you third world for that very warm and welcoming reaction!
The mixed reaction turns into only boos now as Chase cracks a cocky smirk across his face while pausing
CC: I didn't come here to play the nice guy. I didn't come here to kiss anyone's ass! I came here to bring back someone to Sin City Wrestling that will bring this company back to it's high!
The fans continue to boo and slowly chants of BRUCE BRUCE BRUCE BRUCE BRUCE start up
CC: Ladies and gentlemen. A few months ago. This man lost a career match. He lost this match because of outside interference from some joke who's name isn't even worth mentioning. He lost this match to a man who's name isn't worth mentioning. Ladies and gentlemen he was screwed!
The fans continue to boo, although some of them begin to cheer
CC: Over the past few months, we've taken to the media and social networking to bring him back to restore this company. This company that has, since he's been gone..... Well it's SUCKED!!!
S.C.W. chants begin to flood the building
CC: Ladies and gentlemen, I give you...... BLAQUE HART BRUCE EVANS!!!
The fans erupt into mixed emotions of cheers and boos as Bruce Evans walks out with no theme music. He's wearing blue jeans, a black shirt, black boots, and a black leather jacket. He stands at the top of the ramp and just stares out into the crowd. His expression is black as he heads down the ramp and towards the ring. Halfway down the ramp he is met by S.C.W. security. The guards surround Bruce and escort him out of the building through the backstage area. In the ring Chase stands there with a look of disgust on his face. The crowd is in a frenzy. Through the crowd appears the man who appeared backstage with Chase a few weeks back on Climax Control, the man who looks a lot like Bruce. He makes his way through the wild crowd and hops the guard rail and slides into the ring. He's wearing what appears to be Bruce Evans' old ring attire. Black tights with BHBE in red lettering down the right leg, black and red boots etc... He enters and walks right up to Chase. Chase has a huge smile on his face as he hands this man the microphone
Unknown Man: SAVE HIM! SAVE HIM! SAVE HIM!
The crowd cheers, although confused. Chase grabs the mic from the guy
CC: Enough! Enough! Enough! This shit is getting old! I'm tired of this company treating an ICON like this! He doesn't deserve this! I'm sick of these stupid promos! I'm done!
The man looks at Chase with a look of concern. Chase walks up and stands face to face with the man
CC: This is it! If S.C.W. wants to continue to black ball Blaque Hart Bruce Evans, then we go to the next plan. This man right here, this man right here is the son of Bruce!!!
The fans erupt, the man looks as if he wasn't expecting to be introduced so suddenly
CC: Evan Evans is here to carry on the legacy of his father.... and it starts next week right here on Climax Control!!!
The fans give a mixed reaction as Evan Evans and Chase talk among themselves
CC: That's right! Next week we are throwing out an open challenge! To ANYONE in the back, on the roster to get in this ring and face this man in his debut match here in Sin City Wrestling!!!
Chase drops the mic and he and Evan Evans continue to talk as we go to commercial
---
The bell rings, signifying the next match is set to get underway!
Ding!
Ding!
Ding!
Justin: Ladies and gentlemen, the following contest, scheduled for one fall, is for the SCW Tag Team Championship!
The crowd cheers!
Justin: introducing first, one half of the challengers! From Dudelyville, California, weighing 215 pounds, please welcome back to Sin City Wrestling ... Tom Dudely!
"Kamikaze" by Five Iron Frenzy blasts throughout the arena and Tom Dudely soon bursts out to the top of the ramp. He feeds off of the crowd's energy as he makes his way to the ring, slapping as many hands as he can along the way. As he reaches the bottom of the ramp, Tom gets a running start and slides into the ring. He hops to his feet and climbs the nearest turnbuckle to work the crowd before hopping down to wait for his partner.
Simone: I don't know the how's or why's, but Tom Dudely has returned to Sin City Wrestling following his suspension by Christian Underwood!
Adams: And in his first match back, he could become Tag Team Champion!
Justin: His partner is from Atlanta, Georgia, weighing 250 pounds ... Jordan Williams!
The camera pans around the crowd for a bit when "Subconcious" hit's the PA System and the crowd starts booing, with a few scatters of cheers as Jordan Williams comes walking out behind the curtain. Jordan is clad in black boots, black tights with lime green colored designs and the head of a dragon roaring on both thighs. Jordan has 1/1,000,000 written on his knee pads as well. Jordan also has on a black duster with similar lime green colored designs. Jordan has his arms up in the air as the fans shower him in boos. Some fans reach out to slap high fives with him, but Jordan ignores them with his cocky grin etched onto his face. Jordan walks up the steps and leaps over the top rope flawlessly. Jordan climbs to the second turnbuckle and does his double guns pose before dropping to the mat.
Simone: I don't know what else we can say about this man here. Not only is he scheduled to go into Hostile Takeover to challenge Spike Staggs for the Heavyweight title, but he could very well go into that match with tag team gold already around his waist!
The arena lights begin to dim down until the arena has gone completely dark. Then the opening to "Porn Star Dancing" is heard playing throughout the arena. This causes the crowd to react a little bit. The moment the lights come back on, there stands Kevin Carter at the top of the ramp just looking around the arena with a smug look on his face. It doesn't take long for the crowd to start booing him, but he clearly doesn't mind as he starts to walk toward the ring.
Justin: Their opponents are the reigning and defending SCW Tag Team Champions! Making his way to the ring at this time. He hails from Los Angeles, California, weighing 225 pounds, he is the Main Attraction ... Kevin Carter!
Kevin makes his way up the steps and across the ring apron. In a rather cocky manner he slips through the ropes and goes right to one of the corners. He proceeds to climb it to the second rope and holds his hands out at his sides leaning his head back almost as if he is telling the crowd to bow to him. Seconds later he leaps down as he begins to remove his jacket tossing it to the outside. That's when he leans into the corner turning his attention to the entrance way as his music dies down.
Adams: I wonder if he has to go to a chiropractor very often from bending over to kiss his own ass like that.
Simone: That man could unseat Nick Jones as the most arrogant superstar we have here in Sin City Wrestling.
Justin: His tag team partner is from Galveston, Texas, weighing 245 pounds ... Amazing Ace Baldwin!
"Who Dat" begins to start up in the first couple of bars, no beat, the lights begin to flicker back and fourth between a few colors before the music stops completely and the lights go out before the beat of the song picks up and you can hear the "Who dat, who dat" in the first lines of the song before the lights flicker to life and Ace Baldwin is standing at the top of the ramp to an eruption from the crowd. He bobs his head to the music as the song really picks up into the first verse as he bounces down the ramp and slaps hands on the way down before he stops in front of the ring and flips his hood off on the vest he is wearing and motions for the crowd to get louder before he slides into the ring and goes to the turnbuckle, letting out a warrior cry before he hops down, removes his vest and tests the ropes in the corner, letting the referee check his boots and knee pads.
Simone: I don't get it. That young man has all the potential in the world. He's already proven it by winning the tag team titles. He has personality and the support of the fans.
Adams: So why is he associating himself with an anal wart like Erik Staggs?
Simone: It makes no sense! ... And neither did your analogy.
Ace turns to his partner Kevin to wish him luck when Jordan and Tom ambush the champions when they're not paying attention!
Simone: I guess that's the mark of the veteran! Get the advantage when you are able!
The opening bell sounds!
Ding!
Ding!
Ding!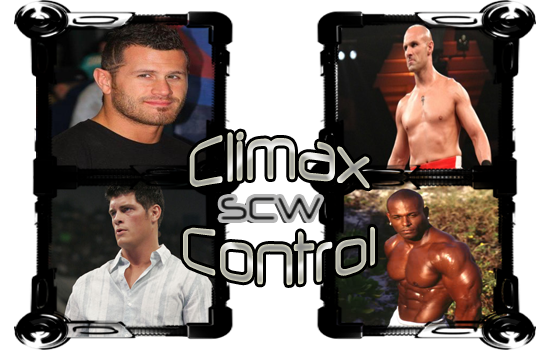 Jordan and Tom have Ace and Kevin down in separate corners, stomping away at them! Jasmine, the referee for this contest, is telling the challengers to get one member from the ring! Jordan and Tom ignore her and pose in the center of the ring, much to the displeasure of the fans. Tom and Jordan then high-five and turn around and both are met with dropkicks from Ace and Kevin! Jordan and Tom scramble to their feet and Ace and Kevin charge right into them with a pair of clotheslines, knocking Jordan to the mat and Tom out of the ring!
Simone: Well the veterans thought they had the advantage but it didn't last.
Ace twists Jordan's arm and goes to send him into the far corner but Jordan reverses it and as Baldwin hits the corner, Jordan launches into him with a Stinger splash!
Adams: You were saying?
Jordan then snapmares Ace over to the mat and runs off of the ropes and lays the "Amazing One" out with a shining wizard knee strike to the head! Jordan rolls right atop of Baldwin and hooks the leg!
1.....
2..... Ace kicks out!
Jordan drags Ace up and runs him face-first into the corner of the challengers. Jordan turns him around and lands a chop across Ace's pecs.
Crowd: Woooo!
Jordan hits him with a second chop!
Crowd: Woooo!
Simone: I will never forgive Ric Flair for getting that started!
Jordan tags Tom into the match. Tom climbs inside and the challengers send Ace into the ropes and connect with a double elbow, knocking Baldwin to the mat. Tom pulls him up and brings him over with a snap suplex, rolling through and covering him.
1.....
2..... Ace kicks out!
Tom grabs hold of him but Ace sweeps his legs out from under him and leaps over his legs, dropping a leg across Tom's throat. Ace then jumps and tags in Kevin Carter. Kevin comes charging in but Tom catches him with a leg scissors takedown to the canvas.
Adams: Boy the champions haven't been keeping it together too well, have they?
Simone: Not so far, no, but the match has just gotten started.
Tom jumps up and drags Kevin to his corner by the feet and tags Jordan back in. Jordan and Tom then each take one of Carter's legs and they make a wish!
Adams: And there ends any chances of Kevin making a sequel to his hit film, Forrest Hump!
Tom jumps back out as Jordan Irish whips Kevin into the ropes and catches him with a powerslam into a cover!
1.....
2..... Kevin kicks out!
Jordan pulls him up and whips him into the corner and charges in, but Kevin ducks out of the way and Jordan hits the turnbuckles chest-first! Jordan staggers back and Kevin springboards off the ropes and hits a dropkick!
Simone: Okay that move was impressive!
Adams: And maybe now the champions can keep control of this.
Kevin tags Ace and they each take one of Jordan's arms and sends him hard down into the corner. Ace then gets a running start and dropkicks Jordan in the back! Jordan rolls over and is met with a dropkick in the head from Kevin! Jasmine orders Kevin out as Ace pulls Jordan back to the middle of the ring and covers him, hooking the leg.
1.....
2..... Jordan kicks out.
Ace pulls Jordan up and ducks behind him, lifting him up and over with a bridging back suplex!
1.....
2..... Jordan kicks out again.
Adams: Jordan's in trouble here!
Simone: He needs to get over to his corner and tag Tom!
Ace tags Kevin and the two pick Jordan up and double suplex him over onto the mat. Ace ducks out and Kevin runs into the ropes and uses them as a springboard, leaping back for an elbow drop but Jordan rolls out of the way and Kevin's elbow hits the canvas! Kevin slowly rolls over but falls out of the ring as Jordan crawls toward his corner!
Adams: He's getting there!
Tom reaches for the tag but as Jordan stretches his arm out ... Tom draws his arm back!
Simone: What the hell...?
Jordan looks at him, confused, and Tom drops down to the ringside floor and waves "bye" to him!
Adams: What is Tom doing??
Simone: More importantly, what is Carter doing!?
Kevin has slid back into the ring, wielding a steel chair. He comes up behind Jordan and swings it, slamming it across the back of Jordan Williams! Jasmine calls immediately for the bell!
Ding!
Ding!
Ding!
Justin: The winners as a result of a disqualification ... Jordan Williams and Tom Dudely!
Adams: You're calling Tom Dudely a winner!? After he did this!?
Kevin immediately begins kicking and stomping down onto Jordan, and Tom Dudely actually rolls back inside of the ring and he joins in on the assault! Ace watches but just shakes his head and ducks outside of the ring, taking no part in the two on one assault.
Simone: What the HELL is going on with Tom Dudely!?
The attack stops and Tom steps back and takes hold of his shorts and pulls tem down, revealing another pair underneath them with the emblem...
Adams: Oh no...
Simone: I do not believe this!
The crowd boos as the emblem on Tom's shorts reads ... 'Team Erik'! Kevin laughs and applauds as Tom raises his arms, nodding with a cocky smirk on his face!
Simone: This is disgusting! This was all a set up on Jordan Williams from the very start!
Kevin and Tom exit the ring and join Ace at ringside before they head back up the aisle as Jordan is recovering inside the ring.
---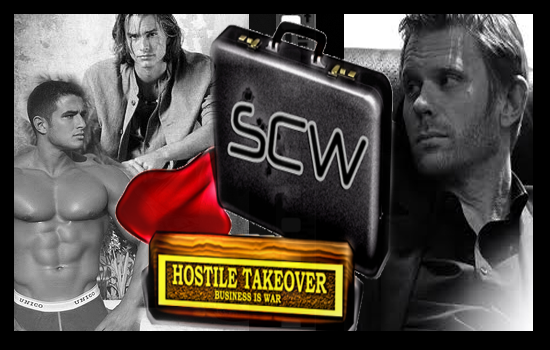 MORE MATCHES TO BE ANNOUNCED...
---
Backstage, a loud round of laughter can be heard echoing through the hallways. Stagehands stop and look over in the direction it is coming from when it gets slightly more obnoxious. Around the corner walks a young, short, petit platinum blonde dressed in a very unique style. Her hair is up, flowing down her back like a white gold fountain to her mid back. She is wearing a black tank top with rhinestones outlining her chest, a silver mini skirt, and sparkling pink and black striped thigh high socks. She is clinging onto Erik Staggs' arm, laughing hysterically at only god knows what. She nearly trips over a wire, which causes her to stop. One of the stagehands shakes his head in disgust and mutters under his breath.
Stagehand: That girl is so vapid… What is wrong with her.
The girl's ears perk up and she gasps at him. She lets go of Erik's arm and marches up to him as if she is about to tell him off. Instead, a sweet little voice comes out, trying to imitate anger.
Michelle: I do NOT smell, bitch muffin! If anything is wrong with anybody, it is you and that junked up pizza face of yours, kays? Cha…
She walks back up to Erik as he almost looks apologetic to the stagehand who just moves along with his business. He lends his arm out to the small woman who gladly accepts it. She brushes a couple of stray hairs from her face as they continue on down the hallway.
Michelle: So yeah, then I was like cha? And she was like… cha! And I was like nuh uh, and she was sooooo like yuh huh. I almost… couldn't… believe it. Am I right?
Erik: Um… yes?
Michelle: Uh, totally! So anyway, I am like soooo psyched right now. I haven't seen her in like ages and I've got lots of catching up to do.
Erik: Now remember, I need to do most of the talking at first, but there will be plenty of time for you to catch up soon.
Michelle looks up at him with her time-tested puppy dog eyes. Erik resists them as they continue walking along the way. They approach the Bombshell locker room where Erik looks over to Roxanne who is standing outside. She simply nods as Erik knocks on the door. Michelle bounces up and down excitedly in anticipation for the door to open. Roxanne simply rolls her eyes and walks off slowly. When the door opens, Michelle shrieks with joy and leaps up into the arms of Darknyss, giddy as a school girl. Darknyss looks from Michelle to Erik again, confusion on her face, then excitement spreads like a wildfire as she spins the smaller girl around in a circle, giggling just as excitedly.
Darknyss: Oh... My... GOD!! Chelly!! What are you DOING here?!! It's been like what... four years? Ever since that time you came over to Japan and we went to that bar and you ended up dancing on the table!!
Darkyss lets Michelle back down where she welcomes Erik to the doorway, but keeps him far enough away for respect to the other ladies in the room. She holds onto his arm briefly before chuckling along with Darknyss.
Michelle: I thought what happens in Japan stays in Japan, girl! You were almost as shwasted though, so don't even go there!
Michelle slaps her knees in excitement before hearing Erik clear his throat slightly. She straightens up her posture and then looks back to Darknyss.
Michelle: I have been coming to watch your shows in Vegas and Cali for the longest, ever since you took Raynin under your wing. I could never get backstage and lost your number like hellas ago. But now, Erik has asked me to help him out with a couple things around here.
Darknyss's eyebrows go up sharply, and she looks at her old friend in shock.
Darknyss: Really? You've been in Vegas? I'm sorry you weren't able to catch me though... you know you should have just waited out back like the rest of the excited fans. Raynin, Gothika and I are always signing autographs, and we could have hooked up a long time ago. But now that you're here, there's no getting away from us again.
Darknyss looks over her shoulder to where Raynin is leaning against the vanity with her arms crossed, and Gothika comes out from the back, buckling up her corset. She looks up and gets just as shocked as Darknyss was at seeing Michelle standing there.
Gothika: Chelly!! What are you doing here? Oh... Hello Erik.
Michelle rushes in and gives Gothika a big hug, catching her a bit by surprise, as well as the fans. Michelle steps back, looking at Gothika as if it had been a hundred years since they last saw one another.
Michelle: I totally had to come and see you two! Erik invited me along for the tour, and there was no way I wasn't going to come see you guys.
Erik: Yes, I actually had some rather important business to discuss with you ladies. I think it would be worth your time to hear me out.
Michelle: He totally wants to apologize for his ladies jumping you like a month ago, but he didn't want me to say anyth… oops!
Michelle smiles innocently as she lowers her stare to the ground. Erik clears his throat abruptly and then chuckles nervously as he walks to the door frame. Darknyss steps back and gestures for Erik to come into the dressing room.
Darknyss: Talk fast. We've got alot we have to do to be ready for this match.
Erik: Well, you see… As Michelle so *air quotes* delicately put it, I wanted to come and personally apologize for the attack done by members of my group. It was a statement going out to many Bombshells who seemed to adhere to Mark and Christian's rules. I did not authorize it. In short, I am sorry about that. But there are even more important matters to discuss.
Gothika chuckles and shakes her head.
Gothika: They should have known by now... The Fallen have their own set of rules and morals that they live by. We follow a higher purpose... Sometimes they align with what Mark and Christian want... Most times they don't. But it's not for you to apologize. Say what you came to discuss.
Erik looks a bit relieved as he walks in the rest of the way to the locker room. He folds his hands in front of him politely as he assesses their willingness to listen. He loosens up completely as Michelle rubs his arm in support.
Erik: I'm sure I don't need to say that I am interested in having you guys on Team Erik. It is no secret that having the top tag teams in both divisions is a big deal. From a businessman's standpoint, it is a smart move in that regard. Even more than that, it would be stupid of me to ignore the pure, raw talent that you ladies possess.
Raynin sighs and shakes her head, pushing off of the vanity where she's leaning and comes closer.
Raynin: Why don't you just be honest Erik. You know we're the most dominant force in the Bombshell Division. And you fear us being in the hands of Mark and Christian. You know that we could be the element that tips the scales in their favor, and you can't afford to have that happen. Don't beat around the bush. Just tell the truth Erik.
Erik takes a deep breath and his eyes widen a bit. He closes them for a second, rubbing at the bridge of his nose as he steps closer, refusing to back down from anyone.
Erik: You don't want me to beat around the bush, huh? Let me skip the formalities and all of the other bullshit. After my past exploits, trying to recruit the sheep who enjoy staying in the same old boring pastures, I am sick of wrapping it up with a pretty little bow. You are so right, but at the same time, you are so wrong… I don't need numbers, ladies. I've got them. I need brains. I need people who have seen that my weekly speeches about the blatant favoritism and frequent "blind eyes" to their top talents casting the real talent to the bottom of the barrels. If anybody should understand that, it should be you, Raynin. How many times have you come within an inch of fame, only to have it snatched right out from under you because Kittie or Vixen wanted the spotlight instead? How many times did this bullshit affect your career?
Raynin furrows her brow as she looks at Erik and unfolds her arms as she starts to move in on Erik, but Gothika holds her hand up to stop her.
Gothika: Hey... You know he's right. Just think of how long it took us to get the Bombshell Tag Team Championships, and we get tossed into a title defense for our first match? Besides... you still haven't gotten your rematch for the Bombshell Championship, and it's been almost a year since it was stolen from you.
Raynin looks at Gothika in shock.
Raynin: You're siding with him?!! After his little Barbie Doll wannabe's jumped us?
Gothika frowns at Raynin.
Gothika: And you're siding with Mark and Christian after they've screwed you repeatedly. What's going on here Raynin. What's REALLY going on?
Raynin looks Gothika right in the eye.
Raynin: I had a meeting with Christian, and he gave some very valid points. They gave me my first shot in this field when I didn't think anyone would have me. He gave me my first shots at the title, and pushed for me to have my rematches, even though I didn't do well enough to keep my title...
Darknyss frowns and puts her hand on Raynin's shoulder.
Darknyss: That's bullshit!! You did more than well enough and you know it. Deep in your heart you know it! And don't you ever... EVER naysay yourself again!!
Raynin swallows loudly and takes a deep breath before she nods slowly. Darknyss turns to look at Gothika, then at Erik.
Darknyss: You met with him, didn't you.
Gothika is about to speak, but she closes her mouth before she says anything. She just nods slowly as she clenches her hands into fists so tightly, you can see drops of blood falling do the floor. Michelle gasps as she sees it and takes Gothika's hand in hers. Gothika looks at Michelle and takes a deep breath.
Gothika: I didn't know he'd been talking to Michelle though. I swear it.
Darknyss nods slowly and turns to Erik.
Darknyss: It seems we're a bit divided in this situation. Right now, I think we should just be neutral in this for a while. I think you can understand that.
Erik: I assure you that we both have something to offer the other. I am taking over the Bombshell Division, and I am two women shy of ruling it. You both need someone who looks out for earned opportunity, skill, and talent. You need someone who is going to fight for what is right, even at the risk of becoming a pariah. Everyone sees me as such a bad guy, but I have spent as much time as anyone trying to fight for change.
Darknyss shakes her head again and sighs.
Darknyss: That might be, but we are a group unlike any other. We are a family. We must all be for one side or the other. Any confusion or contention... Any stalemate, if any one of us doesn't agree with it, then we don't do it. And there's nothing you can say that will make us go against that decision until we have come to a consensus.
Erik nods his head, taking it all in. He looks over to Michelle who watches on eagerly. She tugs on his arm while looking sweetly at everyone in the room. Erik brings her in close, hugging onto her from the side as he sighs.
Erik: I can understand that. I won't run it into the ground, but do make sure to keep history in mind when making a decision. Remember the events leading up to this very moment before deciding, because if you don't choose wisely, then nothing will change. Anyway, thanks for your time. I am sure Michelle is just chomping at the bit to catch up with you guys…
Michelle nods her head eagerly as Erik bows out of respect before walking out of the locker room. He disappears from the scene as Michelle squeals excitedly, closing the door behind her.
---
The sight of thick steam begins to clear showing the darkness of the boiler room, the sound of the boilers churning away with the one spot light swinging slowly, the sound of footsteps can be heard as from out of the shadows steps the masked enigma. Lucian Frost.
Lucian Frost: A Man's fate in battle is worked out before the war begins.
Lucian stands underneath the spot light as it swings, his skulled mask switching from lit to shadow with each swing, he stands looking just off camera as he speaks.
Lucian Frost: The Trials by the adversarial contest must in time go the way of the ancient trial by battle and blood. For each tiny battle and marginal victory means nothing when it comes to the grand scale of war and achieving the ultimate goal
Lucian points off camera
Lucian Frost: I will forever be known as the inaugural Roulette Champion and apart of one of the dominant tag teams in the SCW, only seconded to Sinful Obsession, I among a small handful a one title away from being the very first grand slam champion. I could be a vital asset in achieving the ultimate goal.
Lucian steps forward to look at the person off camera, the camera pans around to see SCW Co-Owner Christian Underwood. he crosses his arms with a smile on his face.
Lucian Frost: The ultimate goal is bringing back the SCW! Martin Luther King Junior once said that 'In the End, we will remember not the words of our enemies, but the silence of our friends'. The SCW has lost a few to Erik Staggs and one side will fall, must fall, and I will not see SCW fall to Erik Staggs and his bunch of merry men!
Lucian extends his hand out.
Lucian Frost: Consider my allegiance to the 'Loyalists', SCW will rise as Stagg's ideals will crumble and fall!
Christian Underwood shakes Lucian's hand.
---
The camera switches backstage to see Hot Stuff Mark Ward sitting in his office, he shakes his head in disgust as he speaks to himself.
HS: Bullshit night. Staggs trying to push further, I got the Young Lions in hospital, Tom loses his damn mind and joins up with that idiot, gah!
The door swings open and Hot Stuff looks up.
HS: But every cloud has it's silver lining.
Hot Stuff stands up as Kain and Ariel appear in the camera shot. Hot Stuff smiles, reaching across, tapping Kain on the shoulder.
HS: All about the shock value, huh Kain?
Kain: It's all about business. Interesting that we've made it to this point, haven't we?
Hot Stuff smiles.
HS: Who would have thought the two that put on one of the best matches in history, gave the whole words street fight a new meaning, would be on the same side, making Team SCW the strongest it has ever been?
Hot Stuff shuffled through the papers on the desk.
HS: And here is what we agreed on my new bad ass friend.
Hot Stuff slides papers in front of Ariel, who picks them up, looking over them.
HS: Now Kain asked me to make you very wealthy, but this is an independent place, we don't pay millions, but here's what I have done for you. Merchandise percentage is slightly higher than most, opportunities to work other little things, photo shoots, motivational speaking, all that stuff, we will allow you to do, which puts more money in your pocket. When Kain was on the heap a bit, bad reputation, broken ankle and on the scrap heap, we have him a deal like this where I gave him the chance to make serious cash, and he took the ball and ran with it, you got the chance to do the same here. That contract right there doesn't give you basic pay millions, but it gives you the opportunities many don't have here. If you work it right, the exposure we give you, will be enough to put seven figures in your bank balance, if you play this right and work for it.
Ariel looks at Kain, who simply nods
Kain: It's all up to you, Ariel.
Ariel nods, sets down the papers on the desk, and signs them. Mark simply smiles as Ariel simply stares at Mark. Mark reaches out for a handshake and Ariel is unsure whether or not to take up his gesture, then slowly reaches out and clasps her hand into his own.
HS: Welcome to the active roster of SCW Ariel. Kain, get her ready big man, we'll be letting her loose soon.
---
Justin Decent: The following contest is your Main Event scheduled for one fall, and is for the SCW Bombshell Championship. Introducing first, the challenger from Juneau, Alaska… standing at 5 feet 7 inches and weighing in at 128 pounds, she is "THE PUNK PRINCESS"…AMY MARSHALL!!!
The opening lyrics of Scream by the Mistfits hits over the pa.

Whoaa ohh ohhh
Whoaa ohh ohhh
Whoaa ohh ohhh
Scream

No sooner had those lyrics finished, the guitar cuts back in and strobe lighting begins to flicker.

A chill runs up your spine
it crawls into your brain.
The freezing touch of fear

Amy appears at the top of the ramp, where she surveys her surroundings before raising her arms to make an X sign.

It's driving me insane
Although you try to fight
Dragged from the silence where you hide
'til you... Scream

Amy then begins to head down the ramp, as she ignore the fans around her before climbing inside the ring, where she climbs the turnbuckle and raises her arms high before blowing a single kiss towards the crowd. Amy then jumps off the turnbuckle and waits for the match to begin.
Justin Decent: And her opponent, hailing from Chicago, Illinois, standing at 5 feet 6 inches, weighing in at 130 pounds, she is your Bombshell Champion… "QUEEN OF THE DAMNED"…MISTY!!!
The lights in the arena go out. Thick gray smoke fills the backstage entrance where a spotlight now shines. The opening beats to "The World Belongs To Me" by My Darkest Days begins to play throughout the building. Several seconds into the music, the enigmatic figures of Misty and her disciples, fully cloaked in black robes emerge from backstage. Damien, Dante, Sebastian and Zane surround her protectively with Ruby following behind them. They slowly and methodically walk their way to the ring, ignoring the boos from the crowd. Once to the ring, Damien, Dante Sebastian and Zane enter the ring first. Misty waits at the bottom of the steps as Ruby walks past her, joining the brothers in the ring. She sits on the 2nd rope as Misty walks up the steps, then enters the ring with Ruby's assistance. Misty walks to the center of the ring, standing in between her disciples and holds her arms out. Ruby walks up behind her and removes Misty's robe, as their Queen looks around the crowd, smiling sadistically without a care. Misty's disciples bow to their leader, before exiting the ring, standing around the ring in support of their queen, as her music dies down and the lights return.
DING! DING! DING!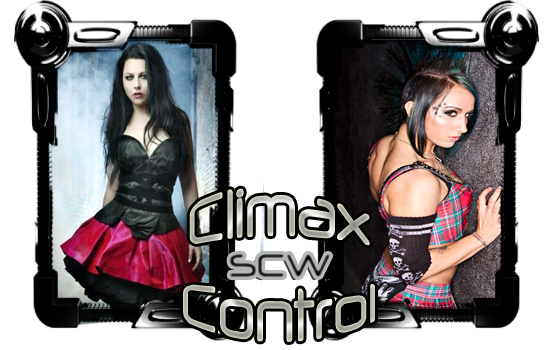 The two ladies circle each other as the hungry Amy almost seems to be using her movements to goad the crazed queen. The crowd starts an SCW chant throughout both ladies stop and look around. Each one shouts out at the audience, Amy flips them off.. As she does this, Misty tries to take advantage by charging Amy with a clothesline. Amy sees this coming and she ducks the move and connects with an elbow to Misty's face. She immediately nails a dropkick to the small of Misty's back. As Misty falls down, Amy goes for a standing moonsault. Misty rolls out of the way at the last possible second and Amy lands on her stomach. Misty crawls on top of Amy and begins laying in punch after punch on the punky bombshell.
Adams: I never thought I would get to see royalty fight one another in the SCW ring, but here we are… Queen of the Damned versus The Punk Princess.
Simone: Amy has been surprising a lot of people lately by stepping up her game. Do you think the Princess will usurp the Queen tonight?
As Misty hammers away at Amy, she receives an elbow to the face. As she is stunned, Amy hammers another elbow, and another until she shoves Misty off of her. Amy takes a few steps back and as Misty lunges at her, growling in frustration, Amy sidesteps her. She falls with her neck across the bottom rope. Amy takes a moment to assess the damage and then she leaps over the top rope with a guillotine leg drop. Amy stops and taunts the audience before standing back up. This gets the SCW chant going once again. The crowd tries to frustrate Amy as she rolls back inside.
Simone: Both of these ladies get to throw their loyalties to Erik Staggs, and each other, right out of the window tonight. They both want the Bombshell Championship more than anything.
Adams: Unfortunately, no matter who wins tonight, Erik Staggs still has claims on the Bombshell Championship, and that's no good for Team SCW.
Amy then leaps onto the top turnbuckle. She looks out into the audience before flipping off with a corkscrew moonsault that barely connects at all. Amy pulls herself up, and Misty holds her back in pain. Both ladies roll back inside the ring as Drew Patton starts a very relaxed count. As they get up, Amy gets in a kick to the gut. She begins shouting at Misty as the crowd cheer on the violence between both Team Erik members. Amy turns around and screams at them before returning her attention back to Misty. Misty grabs Amy in a surprise headlock and raises her up to a standing position. She taunts the audience, shouting out at them before she runs forward with a running Tornado bulldog. She drops down to her knees quickly for the cover.
1!
2!
Misty kicks out with force. Amy leans down to pick her up, and Misty rolls her up into a small package.
1!
2!
Simone: And the action continues, crazy as ever between Amy Marshall and Misty. What a great pin attempts by both ladies, but this one is far from over.
Adams: Amy has done a good job of dominating here, but Misty seems like she is using her decade long experience to wear Amy down.
Amy grabs onto the bottom rope. The referee calls for the break, but she forcefully breaks free from the pin. She rolls over and Misty follows her up. She is quick with an Irish Whip, bouncing Amy off of the ropes. She sends her to the other side and as she prepares for a Back Body Drop, Amy spears her to the ground. Amy picks her up by the legs, trying to set her up for a powerbomb, but Misty brings her down with a Hurricanrana. She goes to hook the leg, but Amy uses every bit of strength in her to teeter forward to pin Misty.
1!
2!
Misty shoves all of her weight forward, knocking Amy backward in the process. She weighs down on her with the cover.
1!
Amy musters up the strength to reverse the pin again. She looks over to the referee and then she grabs onto the middle rope for leverage.
1!
Adams: Drew! Look at my! She's…
As if he had heard Jason's pleas, Drew Patton catches on to what Amy is doing and he stops the count to scold her. She lets go of the rope and shouts at him to do his job. Begrudgingly, he drops down to initiate the count, but Misty rolls backward. She is quick with it, making sure to dash back over toward Amy before she can even get up. She connects with a Shining Wizard that sends the audience into a booing frenzy. Misty stands up and looks down at Amy. Her dark persona has increased intensity quite a bit as she picks Amy up by the hair. She begins smashing Amy's face into the mat. The audience seems shocked by the display, but not upset by it at all. Misty stops and then she stands up. She motions for Amy to get up. As she does, Misty plants a foot to Amy's gut and then she hits a Tiltawhirl DDT on the Punk Princess.
Simone: Neither one is playing very fair here, especially Ms. Marshall. I am honestly shocked, because I thought we would see a display of good sportsmanship amongst Team Erik's competitors.
Adams: With the top Bombshell title on the line? And after all that was said between both ladies over the last few days? I expected a down right catfight, honestly.
Misty leans down to pick Amy up off of the mat, but Amy claws at her eyes. As Misty stumbles backward, Amy gets up, holding her back. She goes to kick Misty in the gut, but Misty grabs onto her leg. Amy goes for an Enziguiri, but Misty ducks it. Misty sweeps her off of her feet, giving a few powerful stomps for good measure. Misty leans down and hooks one of Amy's arms around her neck before doing a Slingshot Suplex, bringing Amy crashing down against the mat. She dusts off her hands and then sends the crowd into a roar of boos. She picks Amy up and flips her over with a snapmare, pressing her knee into Amy's back, pulling her arms back. As Amy screams in pain, Misty taunts her.
Adams: This match is getting very intense as both ladies are wearing down. That suplex from Misty is out of her usual repertoire, and I'm surprised she landed it.
Simone: I can't say that I am surprised. Misty has evolved since coming ever so close to winning the Super J-Cup tournament in ACW, and she is showing it right here.
She pushes Amy face first into the mat, and then she leans over the ropes to taunt a fan up front who is shouting at her. She points to her face, and then nods her head, but Amy capitalizes as she comes up from behind and grabs her arms, falling back with a modified rolling backbreaker, much to the fan's liking. She rolls Misty off of her and drops down for the cover.
1!
2!
Misty kicks out, and the crowd cheers. Amy takes a few steps back. As Misty gets up, Amy lands a chick kick that sends her back down to the mat hard. Amy hits a legdrop and then she runs over to the corner. She dashes up to the second turnbuckle and leaps off with a corkscrew moonsault that causes the audience to react in awe and surprise. Their reaction is deafening until Amy rolls out of the way just in time. Both woman lay out on the mat as the referee leans down to check on them. He readies himself for the count until Misty sits up. She pulls herself up against the ropes. She rests there for a moment before leaning off of them and dashing over to Amy. She comes crashing down with an elbow drop that misses its mark. Amy slowly stands up and leans against the ropes, but Misty charges at her with a clothesline that sends Amy tumbling over onto the apron. As Misty turns around in celebration, Amy is still hanging onto the ropes, pulling herself up. She spins herself back inside of the ring and does a handspring toward Misty. As Misty turns around, Amy smashes into her with a back elbow. As Misty reels, holding her face, Amy spins back with a Crescent Kick that Misty ducks. Misty sweeps her legs out from under, and then quickly moves away. She does a picture perfect back flip, landing with a Senton on the second backspring.
Simone: Misty is wearing down, but she refuses to let it show too obviously. Our "queen" is impressing left and right here.
Adams: Don't count Amy out of this yet. As much damage as these ladies are dishing out at one another, they just keep coming back for more.
Misty takes a breath as the fans begin another SCW chant. She leans down and picks up Amy. She hits a Swinging Neckbreaker that causes Amy to lay motionless on the mat. Misty leans down for a cover and the referee drops down for the count.
1!
2!
3!NO!
Adams: Oh! So close right there, but Amy Marshall still has some fight in her. This one could still go either way.
Simone: Very true. Both women have a lot to prove here, as Misty looks to maintain the Bombshell Championship, and Amy is looking to make an impact. In my opinion, she already has.
Amy barely kicks out and the audience boos. Amy shakes the cobwebs out as Misty backs up and stalks her. She measures her up, but Amy surprises her with an eye rake. As Misty stumbles back, Amy lands punch after punch to her teammate, and then she tosses her against the ropes. She lifts Misty up and prepares to drop her, but Misty nails a Hurricanrana that cancels it out. She dashes over to the ropes and the fans resound in boos as she climbs to the top turnbuckle. She looks out across the audience and then down to Amy lying prone on the mat. He stands up tall and then leaps off for the Dream Crusher!
Simone: Did you see that amazing form with that serious impact? Oh don't you even dare, Jason…
Adams: Focus, Belinda… I'm a married man anyway. That move shook the ring, and it's over. Right there, it's done.
Misty rolls around for a second before she crawls back over Amy for the cover. Drew drops down for the count, pounding the mat.
1!
2!
…
3!
Justin Decent: Your winner and STILL SCW Bombshell Champion… MISTY!!!
Simone: She did it… just like that.
Adams: It was a tough battle between both ladies, but Misty comes out on top to retain the title.
Misty celebrates inside of the ring, snatching her title belt from Drew as the disciples join her in the ring. She takes in all of the booing until she sees Amy moving around on the mat. She gets a sick smile on her face as she stalks over toward her. She circles around Amy before leaning down slowly… to lend a helping hand. Amy reluctantly accepts it as Misty helps her up in a showing of unity.
Simone: That's all the time we have for this show. Tune in next week as we head to Buenos Aires, Argentina. I'm Belinda Simone…
Adams: And I'm Jason Adams, signing off...
---
THANK YOU! To Chris, Mark, Erik, Aleksei, Maggie, Courtney, Amanda, Blaque Hart, Joanne, MK, Mete, Annie, Kevin Carter, Lucian Frost, The Forgotten, Goth. Also to Vixen for the great graphics and to all you guys who made this show better than the last.