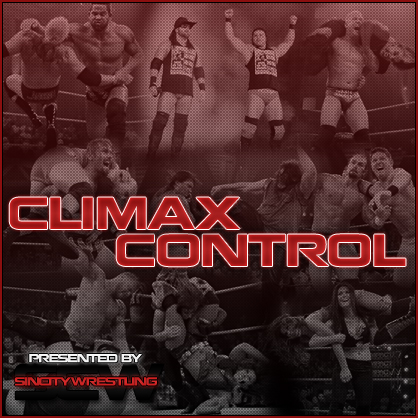 SCW CLIMAX CONTROL
DATE: Sunday - 03/10/2021
Deadlines:
RP Deadline:
United States: 11:59pm EST Friday 10/08/2021
England: 04:59am Saturday 10/09/2021
RP NOTE: One RP per character
RP WORD LIMITS:
Singles Matches: 7k per character
Tag Team Matches: 5k per Team member
Locale: Atlanta, Georgia - McCamish Pavilion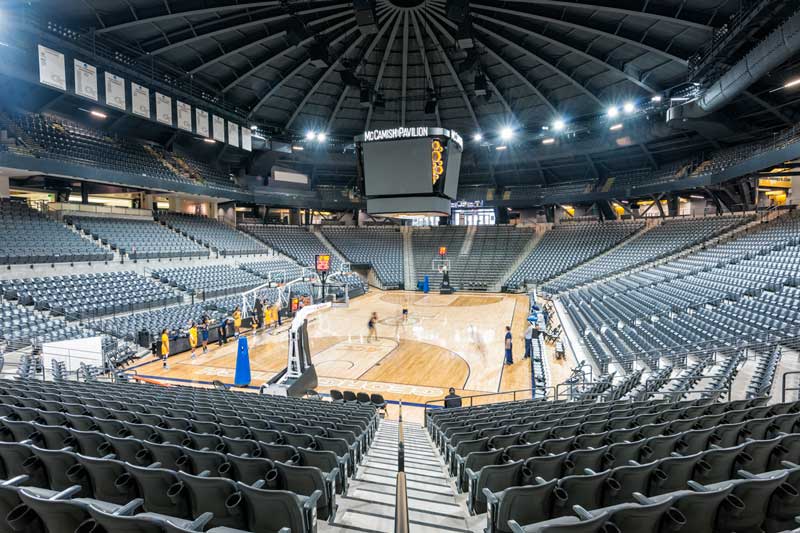 ---
Friendly reminder, SCW General Manager Brooke Saxon made note of some strict rules to ensure the safety of fans, staff and the wrestlers alike;
1- Each ticket purchased will come with a safety bag. (A safety Bag includes a company logo face Mask, one .5 oz bottle of hand sanitizer, and a pair of XL gloves. Masks must be worn in all areas of the building.
2- Tickets to all shows going forward will only be sold at the SCW shop and only available to the local residents in which the show is being held.
3- Tickets will be sold no earlier than 48 hours of the show. (For SCW, look at it as the promo deadline is when tickets go on sale for that show and SCU shows.)
4- Everyone entering the building will get screened to read their temperature.
5- All food sold going forward will be already wrapped. All drinks will now be sold only in cans or bottles. No fountain type drinks.
6- Food can only be consumed in the designated areas in which masks can be taken off temporarily. All merch bought at the event will be done by credit cards, the shops will no longer take cash.
Anyone not abiding by these rules will be removed and barred from all future SCW/SCU and GRIME shows.
---
The Road To High Stakes XI continues, as does the East Coast Tour 2021! This week we hit a city rich in wresting history, Atlanta, Georgia! And this card indeed does have High Stakes as THREE championships are on the line!
---
SINGLES MATCH
LEVI RUSSOW vs ALEX RUSH
The SCW Universe was shocked when none other than Levi Russow, father of former SCW Superstar, Jack Russow, inked his name on the dotted line and officially became a member of the SCW roster! Levi has stated he wants one last grand run, and SCW is the place to do it! But that run begins with a unique roadblock because he finds himself up against multi-time SCU tag champion and SCWer, Alex Rush! Let's just hope that Alex's rhino buddy isn't here in Atlanta for the festivities!
---
SINGLES MATCH
THE TROLL vs "BROTHER" DAVID SHEPHERD
We don't know what caused David Shepherd to simply vanish these past weeks, and we hope very much to find out. This young man has shown some of the most promise out of anyone in the Superstar division, and we expect big things from him in the future. Speaking of "big things," that brings up David's first opponent back, and that would be the controversial blogger and panelist, the Troll! We expect the Troll to have a LOT to say about David, but if he's smart, he'll keep his mouth shut. Like we said, we expect to hear a LOT from him!
---
The Main Event last week was meant to give us a clear cut winner and challenger for Amber Ryan at High Stakes XI. But rather than one winner, somehow we walked away with two. Now Roxi Johnson and Crystal Zdunich will be present here in Atlanta to plead their cases as to why THEY deserve that opportunity at the Grand Prix of Professional Wrestling!
---
SINGLES MATCH
DANI WESTON vs MERCEDES VARGAS
Last we saw of Dani Weston, she came out on the wrong end in her tag team match with Bobbie Dahl against Team Hero. But now Dani is stepping back into the thick of things on her own, eager to scratch and claw her way back to the top! But that first step is a loo-loo, because she finds herself up against one of the Icons of the Bombshell division, the woman who has done it all; Mercedes Vargas! And if there is any woman who can cut Dani's hopes and dreams short by any means necessary, it's Mercedes!
---
Rumors are Candy is none too happy about Christian's return and his systematic dismantling of all her pretty in pink hard work! And we understand he is not finished!
---
SINGLES MATCH - NON-TITLE
CALEB STORMS (c) vs KRIS RYANS
Caleb Storms made history at Violent Conduct VII when he became SCW's first three-time Internet Champion! But the road ahead is not promising to bean easy one as many a man is eager to step up and strip that gold from his waist. However, his first match is NOT for the championship, but against a legend in his own right in former multi-time champion Kris Ryans! Kris has returned with three goals in mind: J2H. High Stakes XI. And the chance to combine the two! But before Kris can face the Best of the Best in J2H, he has to step inside of the ring with a current champion and make the most of this opportunity!
---
Those indeed were some strong words from Marcus, husband to Candy, in the direction of the former World Champion, Fenris! The White Wolf is not in action but he WILL be in attendance and we all know what the man is like when a gauntlet is thrown down at his feet!
---
VACANT ROULETTE CHAMPIONSHIP - TRIPLE THREAT
"BULLDOG" BILL BARNHART vs MILES "MILO" KASEY vs LINCOLN DANIELS
We all knew there was one end result when Alex Rush walked away with both the World Heavyweight and Roulette Championships at Violent Conduct VII; that one title would have to go! And we also knew that there was no way any sane man would choose to vacate the top prize of them all! So the Roulette championship has officially been declared vacant, but not for long! The bosses chose the three men who have had the most potential in the Roulette division over the course of their SCW careers and decided to let them battle it out one on one to decide who would wear the championship! And those three men are Miles "Milo" Kasey, Georgia's own Lincoln Daniels and "Bulldog" Bill Barnhart! One of these men will leave Georgia with their very first SCW singles championship!
---
Keira Fisher-Johnson scored a big win for herself last week and we understand that win spelled big things for her. She is expected to be here tonight to find out just what that is.
---
WORLD BOMBSHELL CHAMPIONSHIP
AMBER RYAN (c) vs JESSIE SALCO
Amber Ryan is closing in on breaking a record for most defenses of the World Bombshell title, and this week she adds one more number to her tally as she puts the gold on the line once again, proving that despite what fans think of her, she IS a fighting champion! And the lucky woman opposite the ring from her this week is none other than Jessie Salco! Jessie is a woman who makes noise about championship opportunities. Love her or hate her, she makes the most out of each chance, whether she wins or not. And this week if she can pull this one off, she will derail everything Amber hopes to accomplish for herself and for the division in its entirety!
---
And in the Main Event...
WORLD HEAVYWEIGHT CHAMPIONSHIP REMATCH
ALEX JONES (c) vs MAC BANE
The title versus title match at Violent Conduct VII was one to be remembered! And it was Alex Jones who walked away as a two-time World Heavyweight Champion, solidifying his status as one of the very best! But Mac is not one to rest on his laurels as he has immediately went to the Powers That Be to "cash in" his return match at the earliest opportunity! Well, is immediately soon enough? That is our Main Event here in Atlanta as we see if Alex can hold onto his newly won title or if Mac himself will become a two-time champion!
Tune in to see all this and so much more as we bring you SCW Climax Control!
CARD SUBJECT TO CHANGE